After my Uncle and Aunt's wedding anniversary celebrations in Birmingham the day before (see Explore #8), Dora P and I headed South to stay with one of my sisters in Surrey. The next day we were off to Southampton to see England v Australia in the cricket ODI (I had managed to win free tickets through Natwest – result!). As the match didn't start until 2pm, we decided to have an early start and explore Crookham Court in the morning.
I'm so glad we made the effort to explore this place – it really is special. An explorer's dream combination of peeling paint and wallpaper, but with lots of interesting artifacts still surviving and thankfully no real graffiti to speak of. We spent nearly 4 hours exploring, and even then didn't have time to explore all of the outbuildings on the site, although we did manage to pay a visit to the old science laboratory and swung by the swimming pool.
Crookham Court stands on the former site of Crookham Manor house, built around the start of 14th century and destroyed in 1543, and subsequently Crookham House which was demolished around 1850. The construction of the current building started around this time and continued in two more phases over the next fifty years.
Since then it has served several purposes such as a manor house, a junior school and a school for children of people serving at Greenham Common. It was abandoned for some time after the US Air Force left the area, before being purchased in 1961 and used as a boarding school until its closure in 1989.
In the time leading up to its closure, and despite demands for an inquiry, parliament was told by the Department of Education that it was 'powerless to act' in the face of mounting stories of over 30 years of sexual abuse experienced at the boys boarding school by teaching staff after Michael Gold, the then new headmaster, blew the whistle. He barely received recognition for his efforts in finally bring justice for the victims and never taught again.
In the end it was increasing media scrutiny and public outcry lead by Esther Ransen, investigating child abuse as a presenter on the BBC's "That's Life" programme, that finally brought an end to the years of abuse and the school was closed.
In 1988 three of the teaching staff were sentenced to a total of 26 years in prison for the long term sexual abuse of pupils. The case had a strong influence on the Children Bill as it went through Parliament, resulting in a new regime of boarding and welfare inspections by social services.
In 2012 another teacher, and then United Nations Head of Security in Kosovo, was jailed for four years after a pupil filed complaints with police after informing his counseller of the abuse from his teenage years.
Developers' plans to restore the school and convert outbuildings into an eight bedroom house and 12 small properties have been recently approved. I hope that this might in time help to lay to rest some of the terrible memories of the victims who suffered abuse at the school, whilst enabling the original architectural heritage of Crookham Court to be preserved.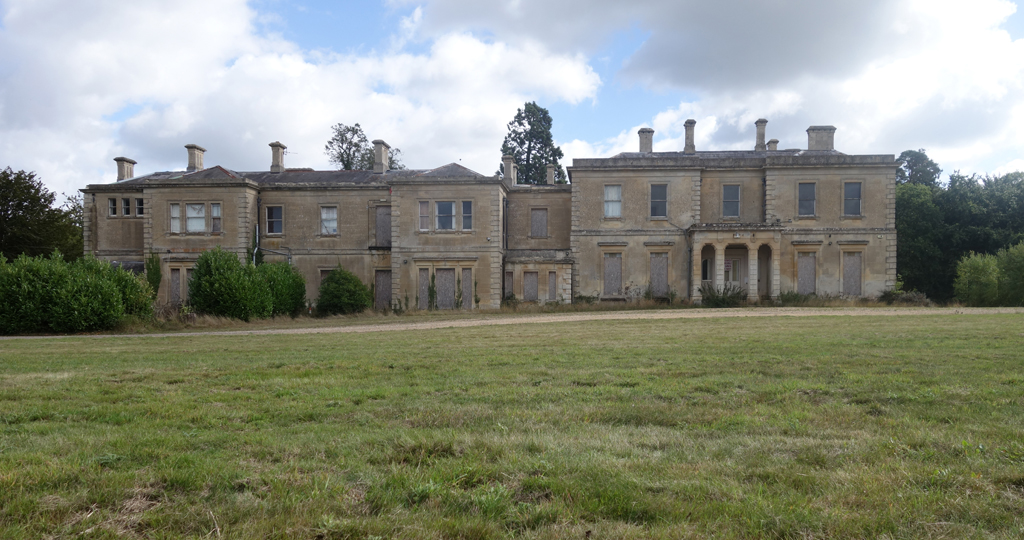 One of the first sights we were greeted with was the famous bath.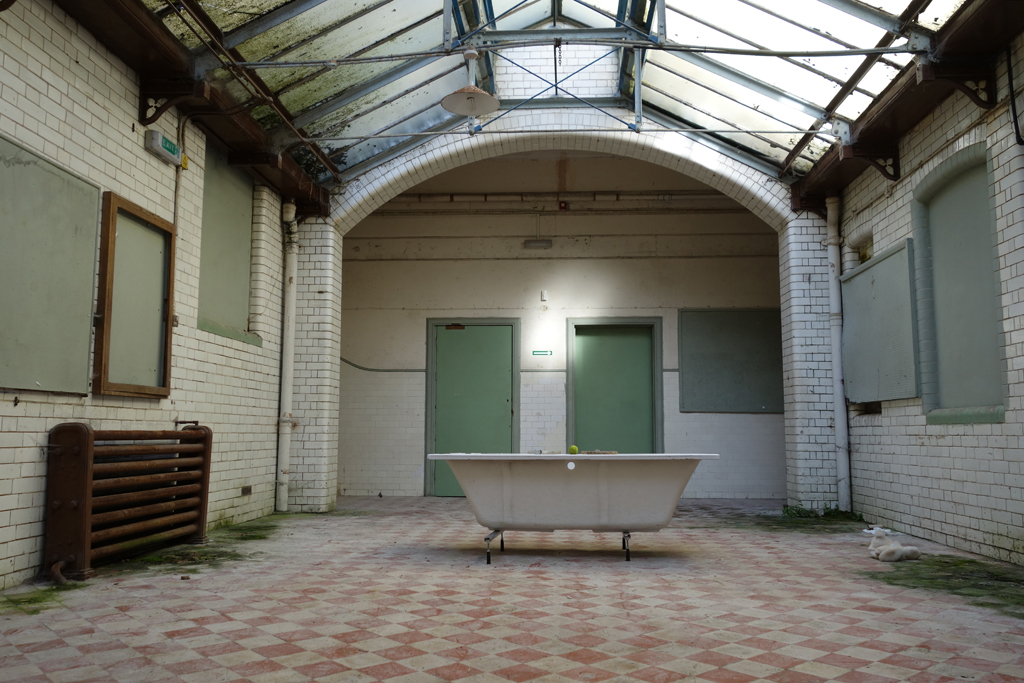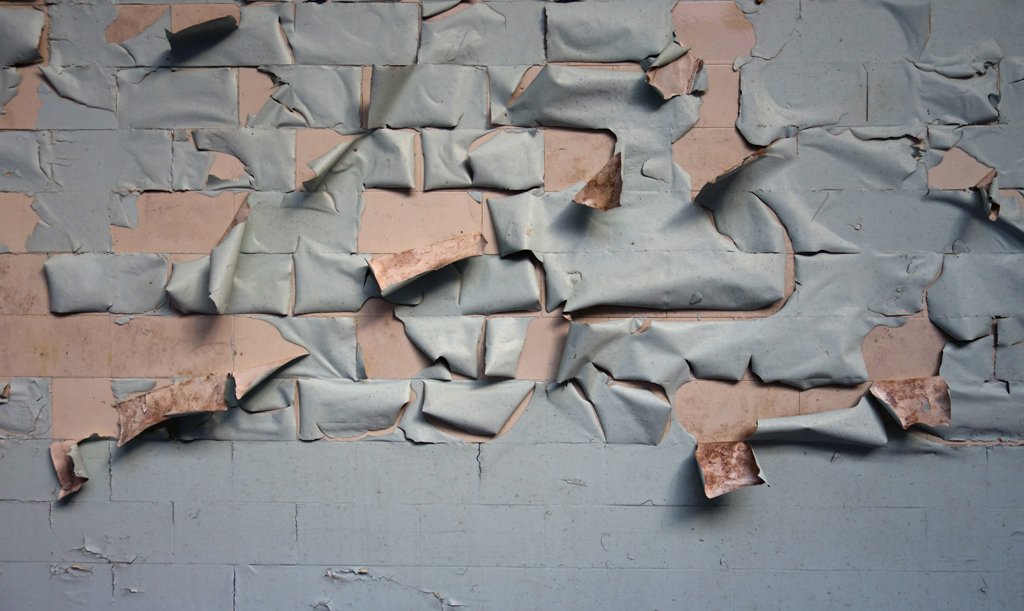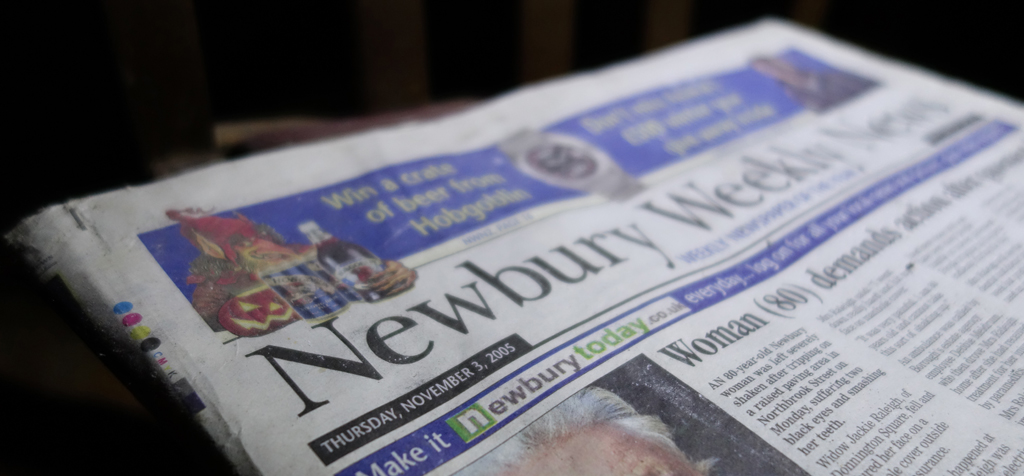 Yum.

It sounds like kitchens were terrifyingly dangerous places to be 28 years ago…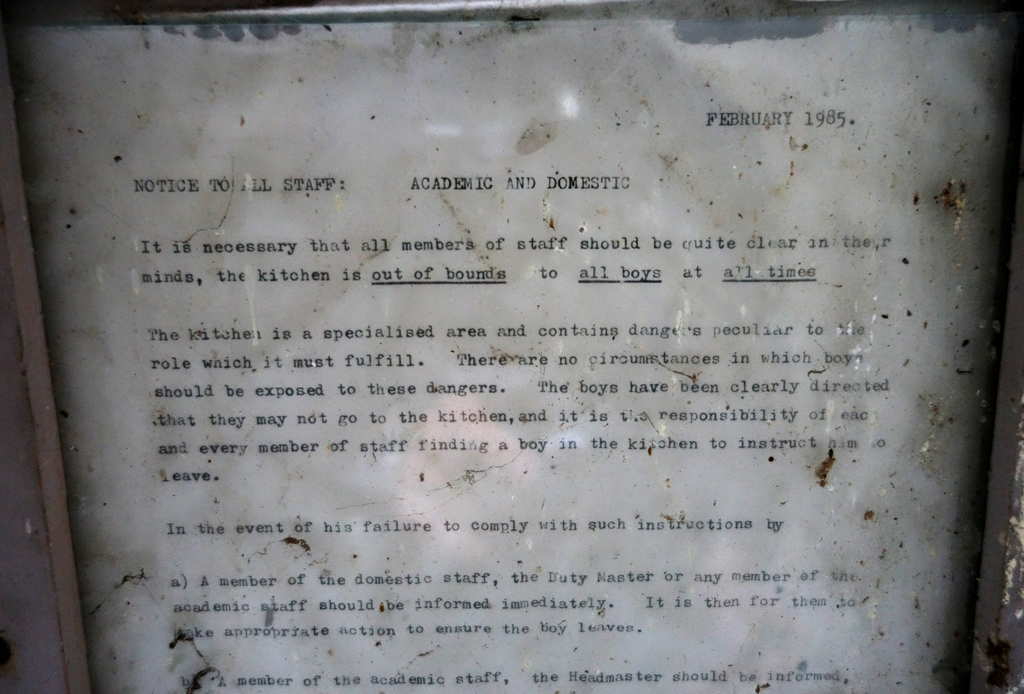 Venturing down into the basement…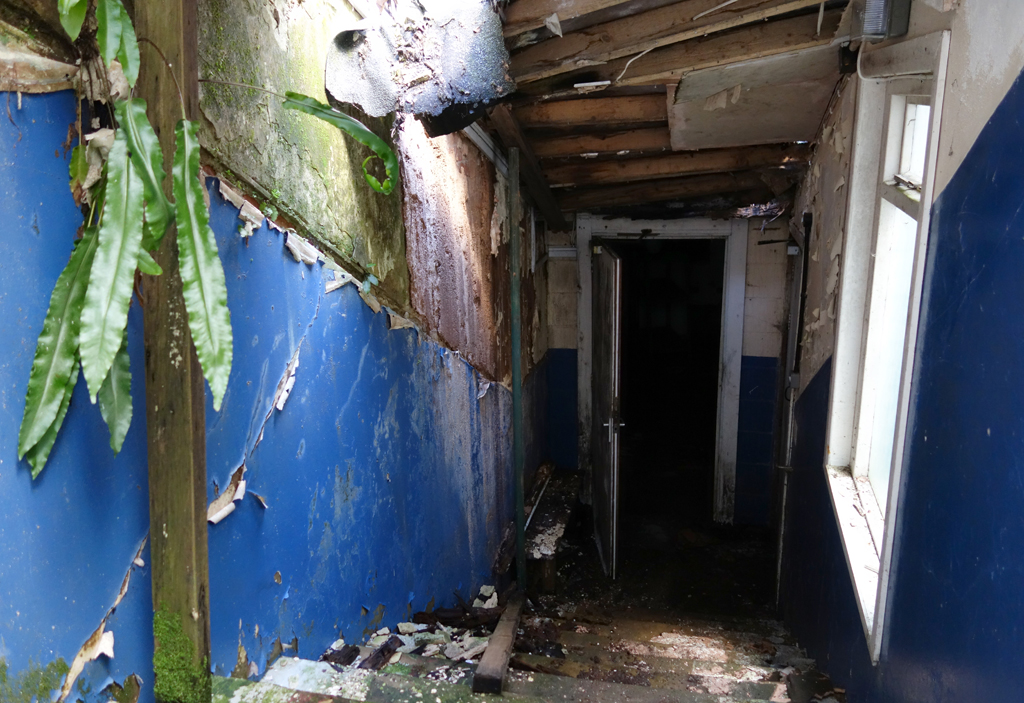 Who ya gonna call? I wonder if that is a reference to Joey Deacon? Old skool.

I wonder whether this was a memento from home for an overseas pupil? Although the school closed in 1989 so perhaps not?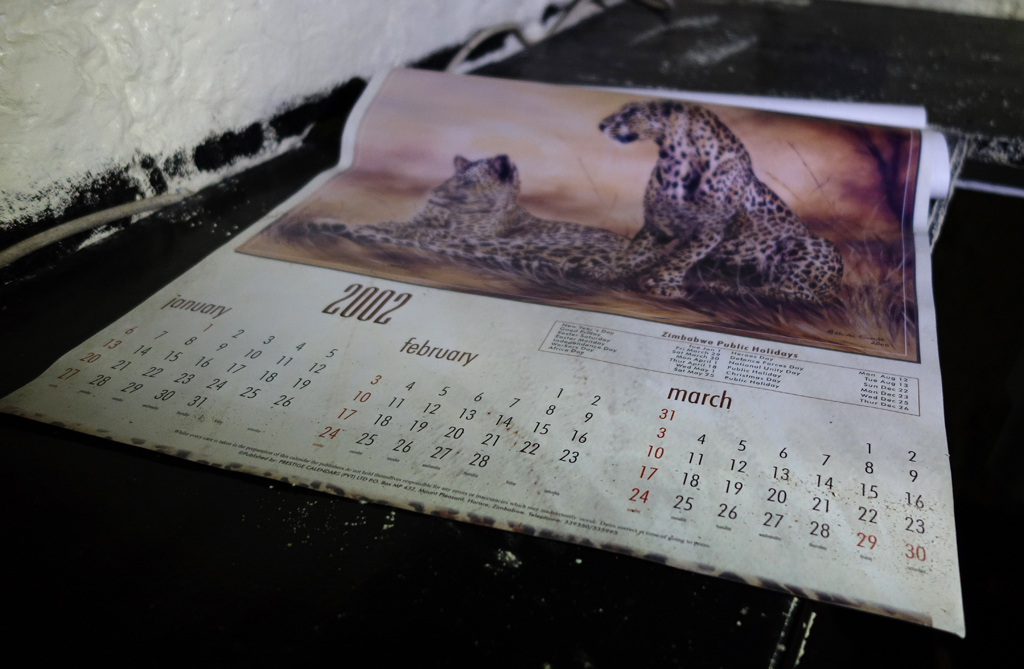 The main staircase. I really wish that I either had a camera with a wider angle lens, or I'd taken more photos to stitch together. Still, this gives a general idea.

In to the library!

Dora P and Adam X indulge in a spot of light reading…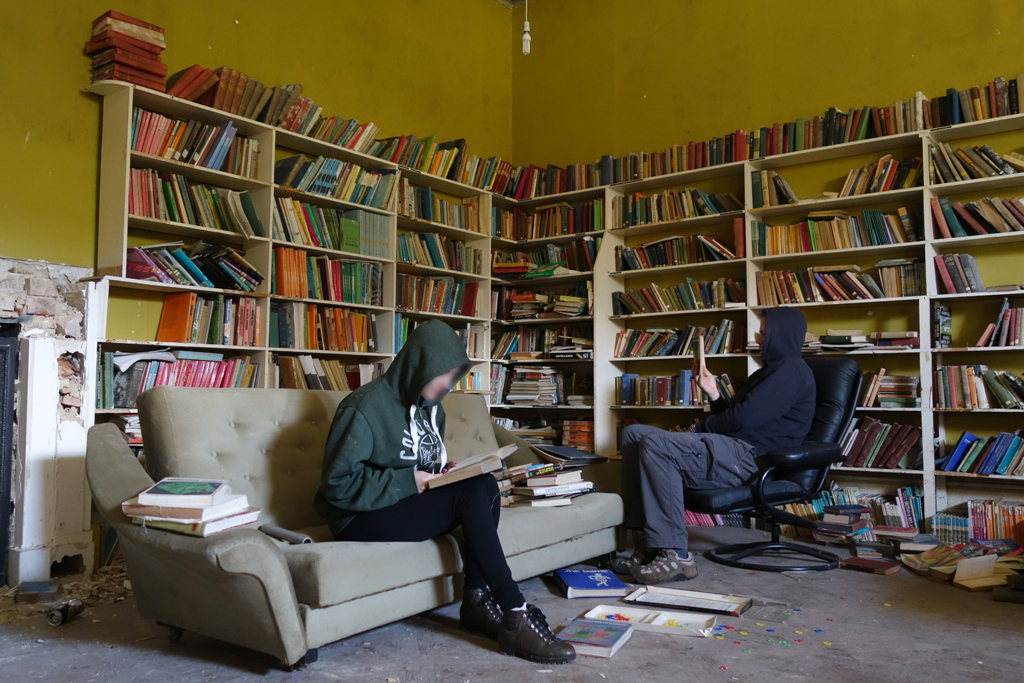 "Teachers are just people. Some of them are nice and some are not so nice. In this school most of them are reasonable…" Impossible not to read connotations into this given the school's dark past.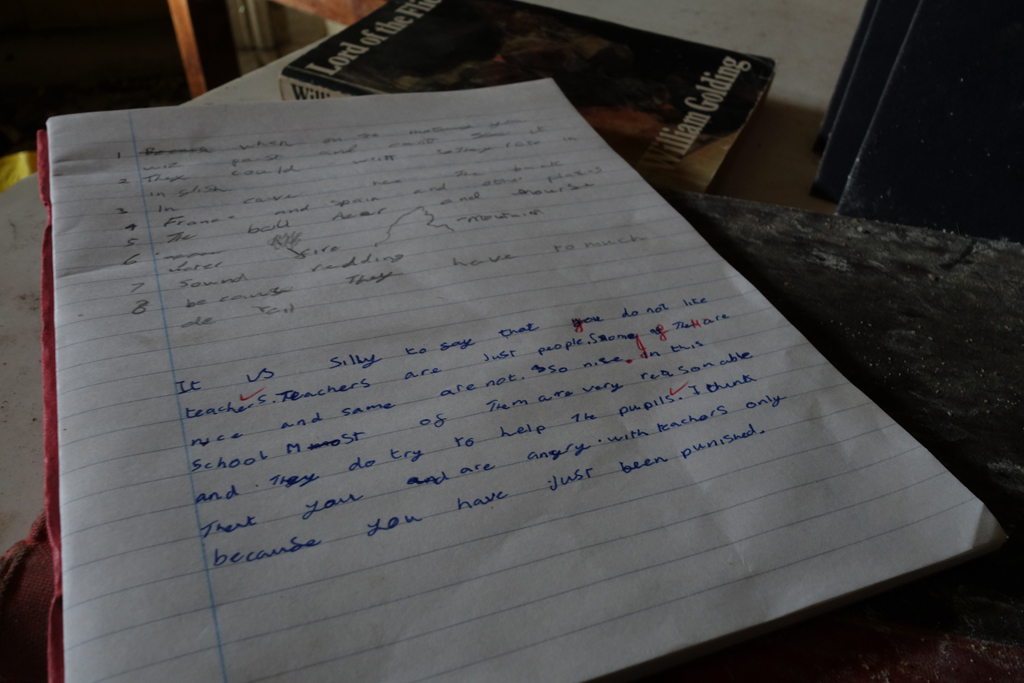 Time for a quick game of scrabble. What do you mean proper nouns aren't allowed???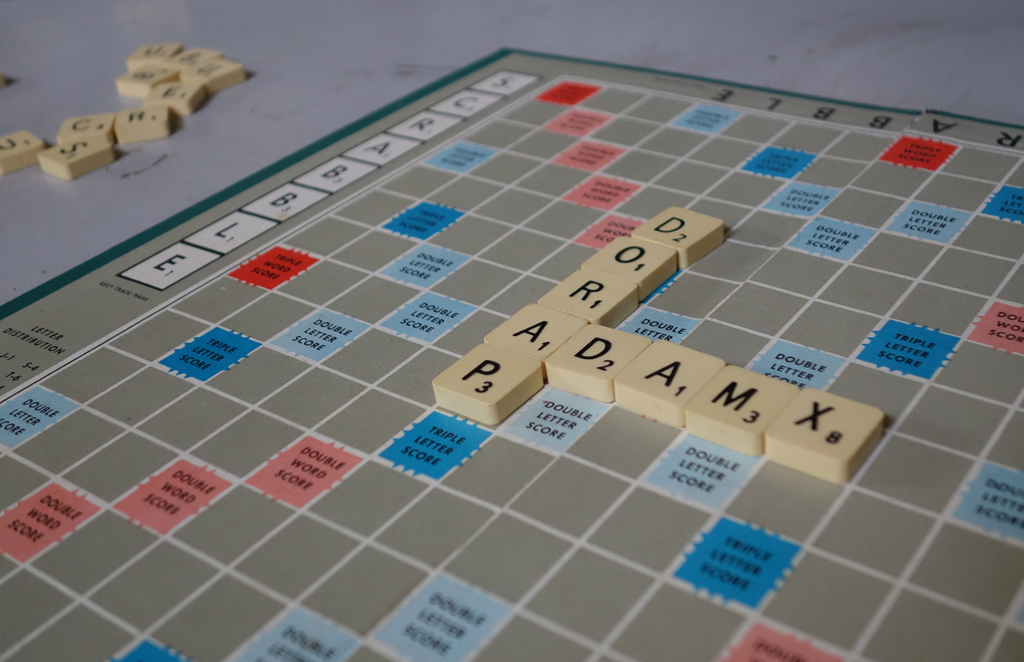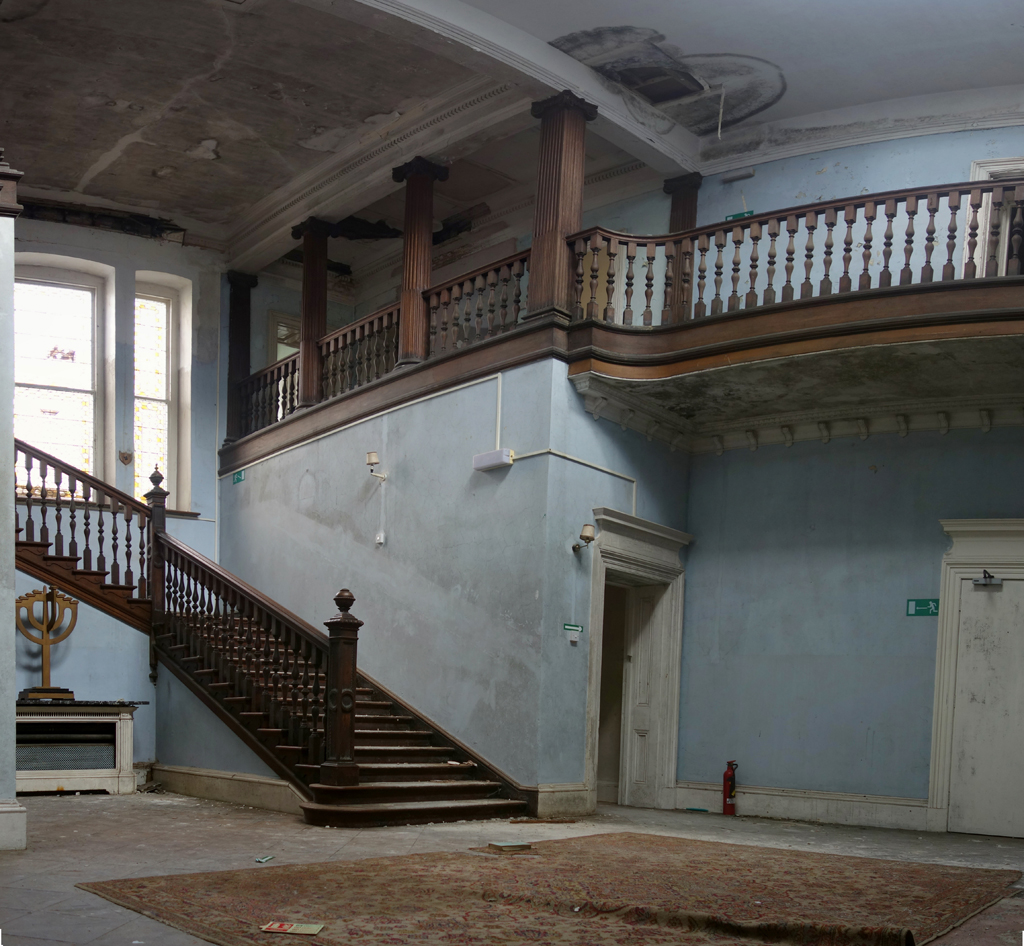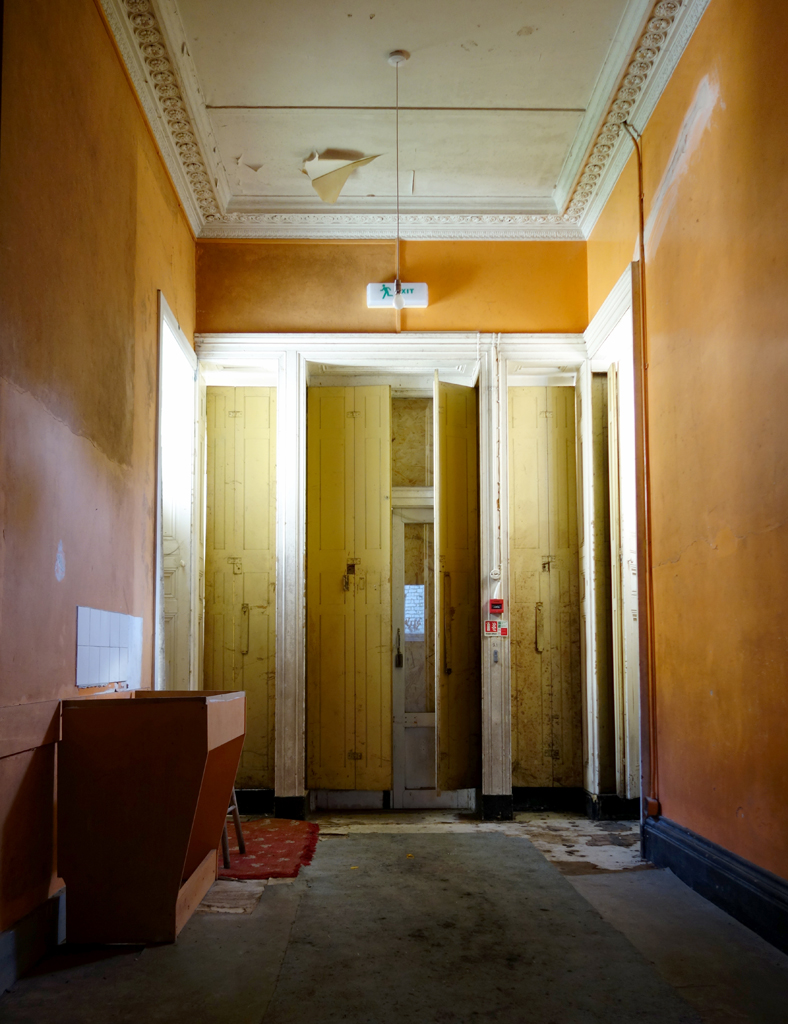 Now THIS is what I got into Urban Exploration for – corridor and peeling paint porn.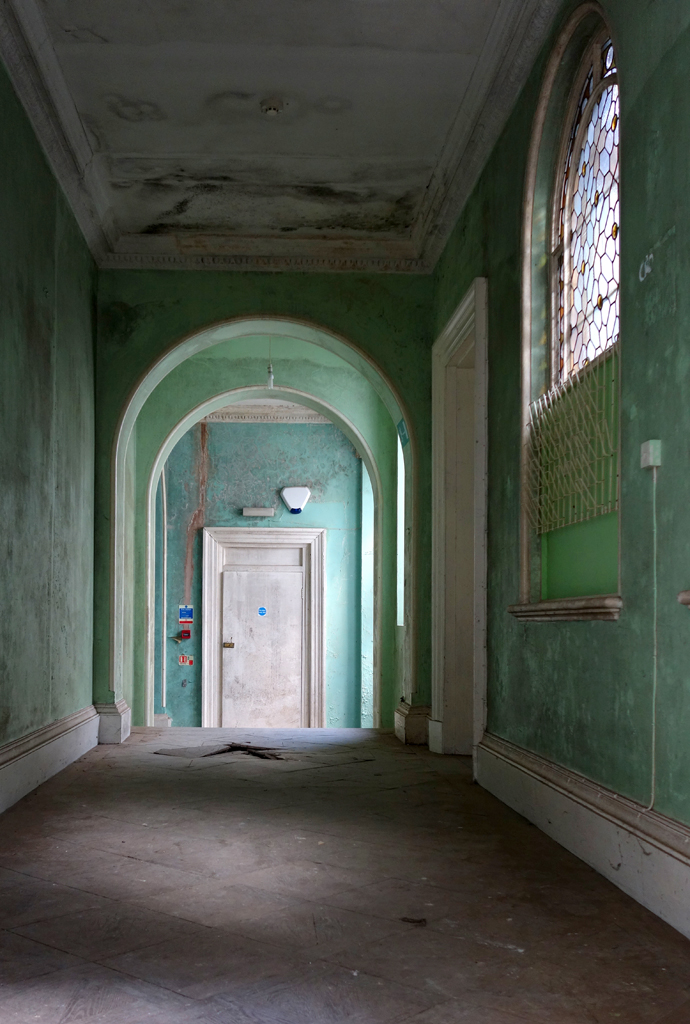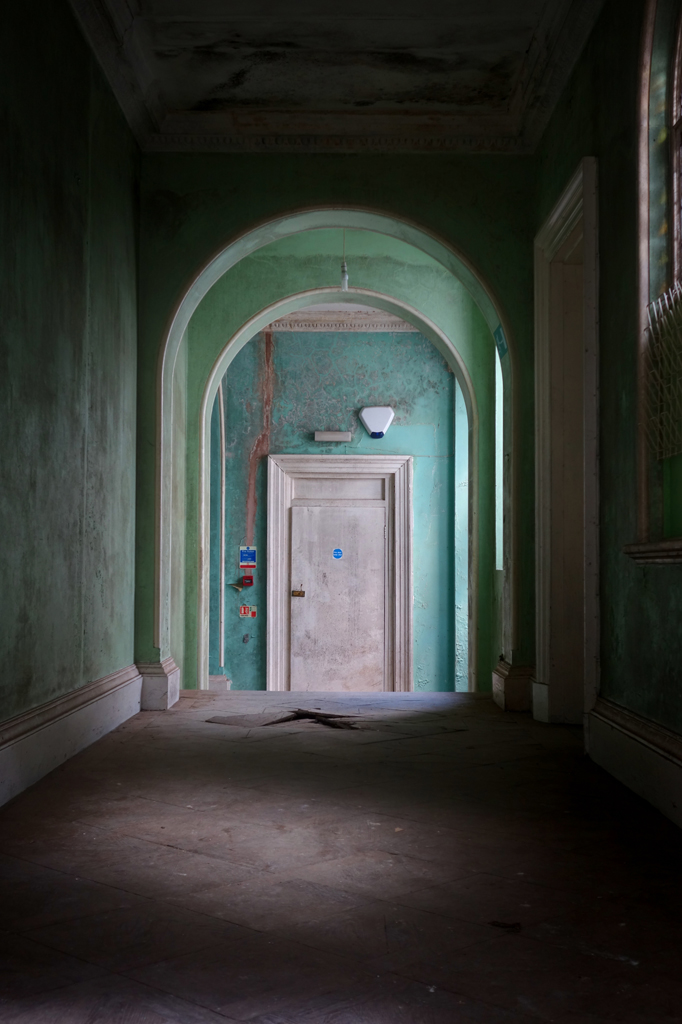 Heading upstairs.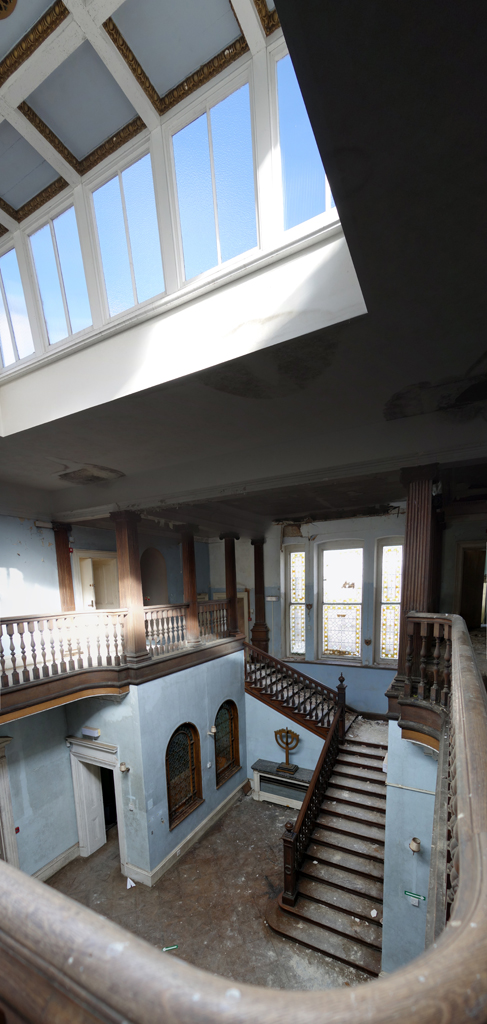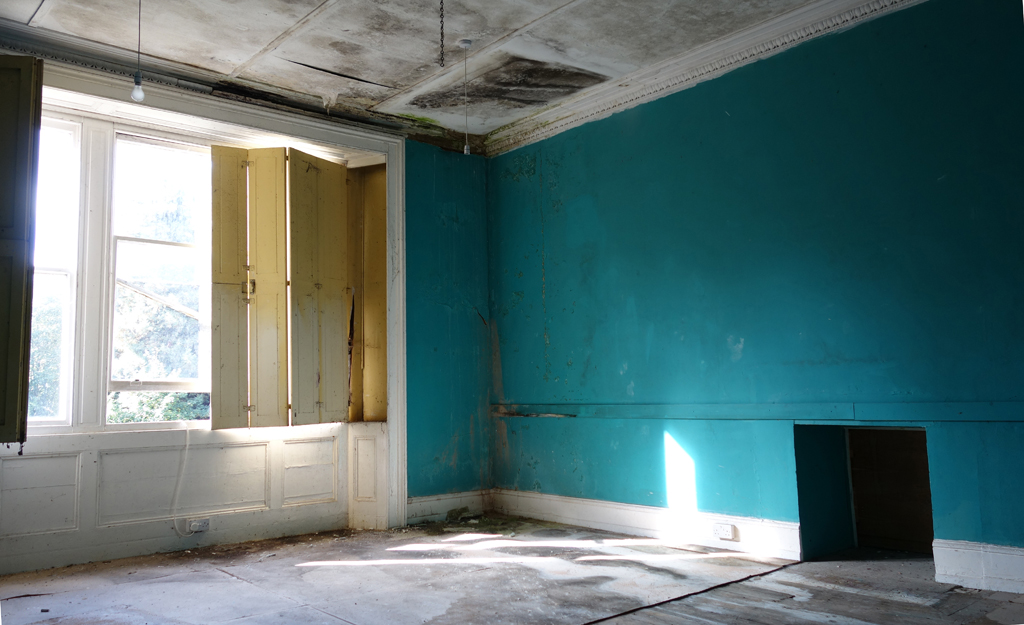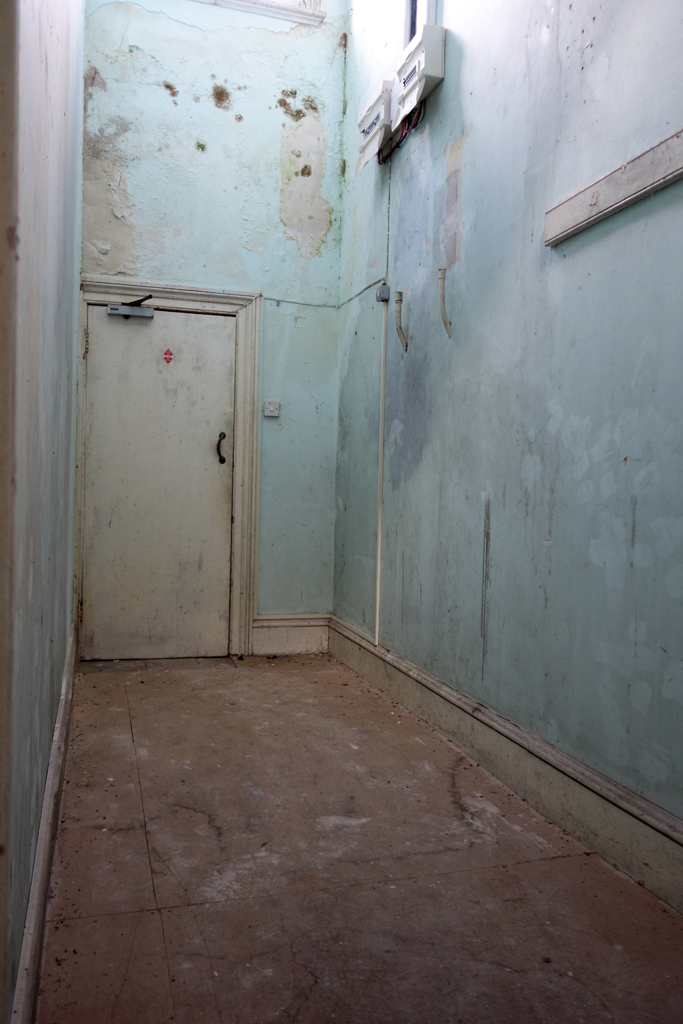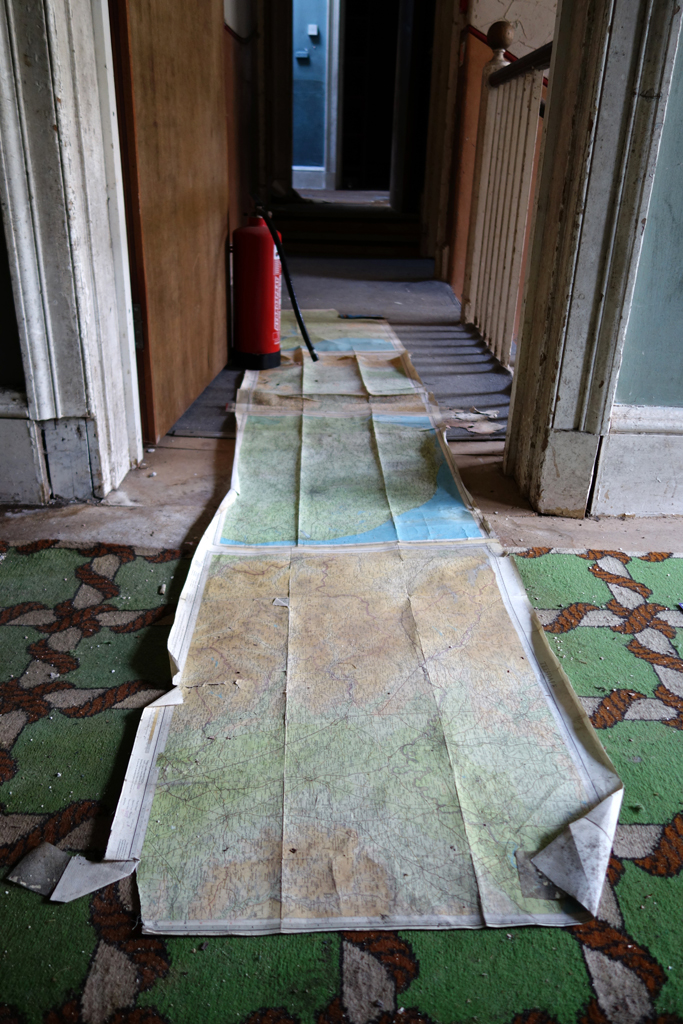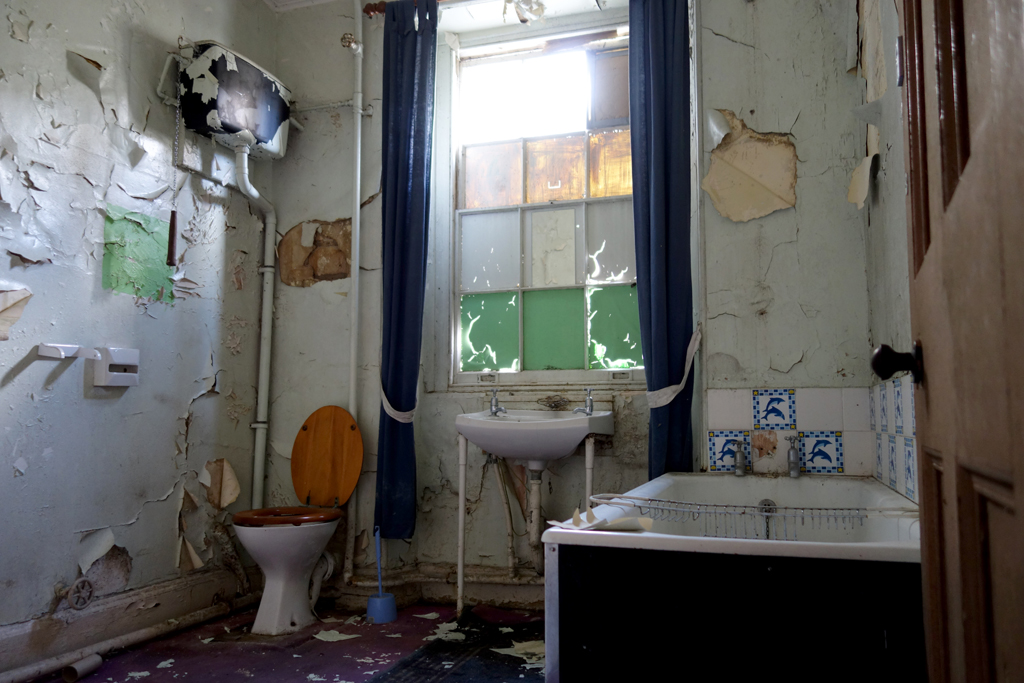 More corridor/paint porn.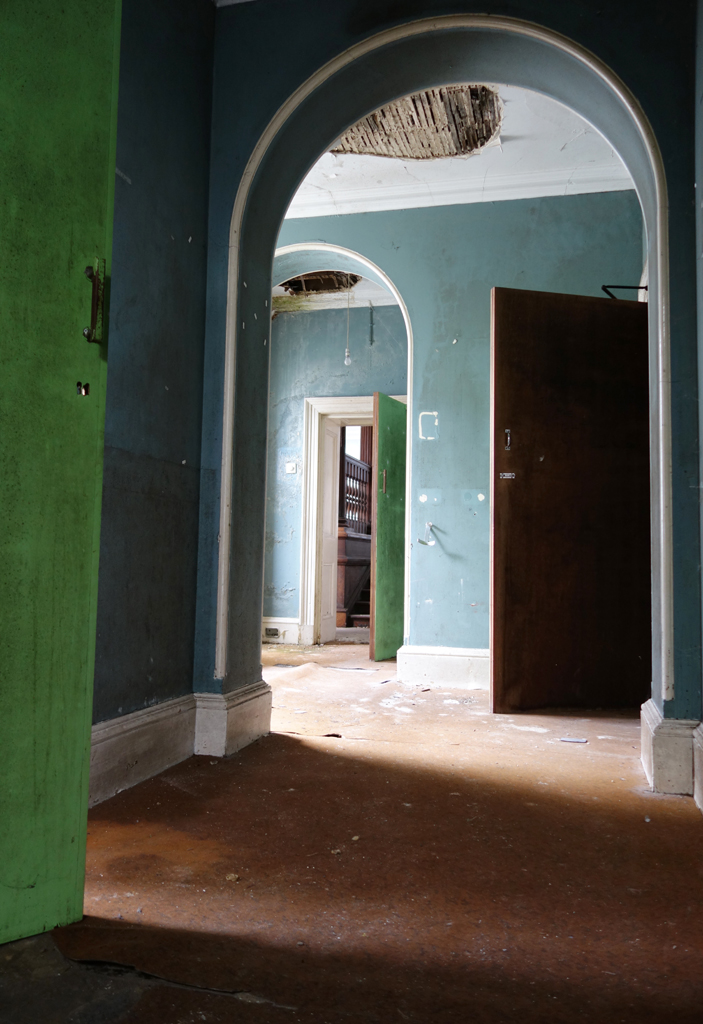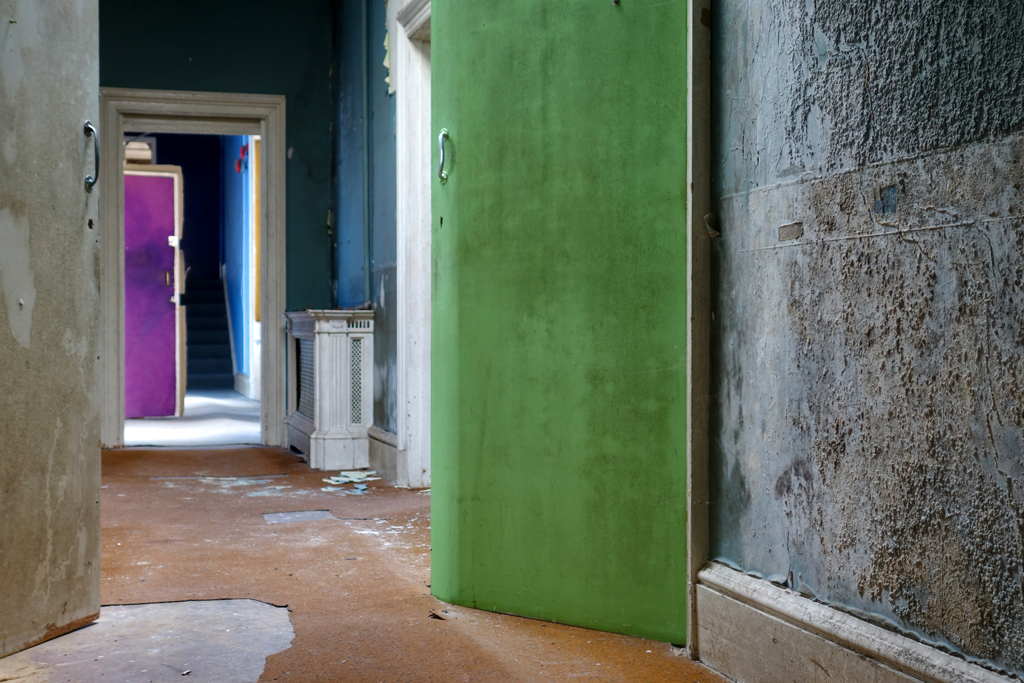 Hmmm… I wonder what we think that plant might be?…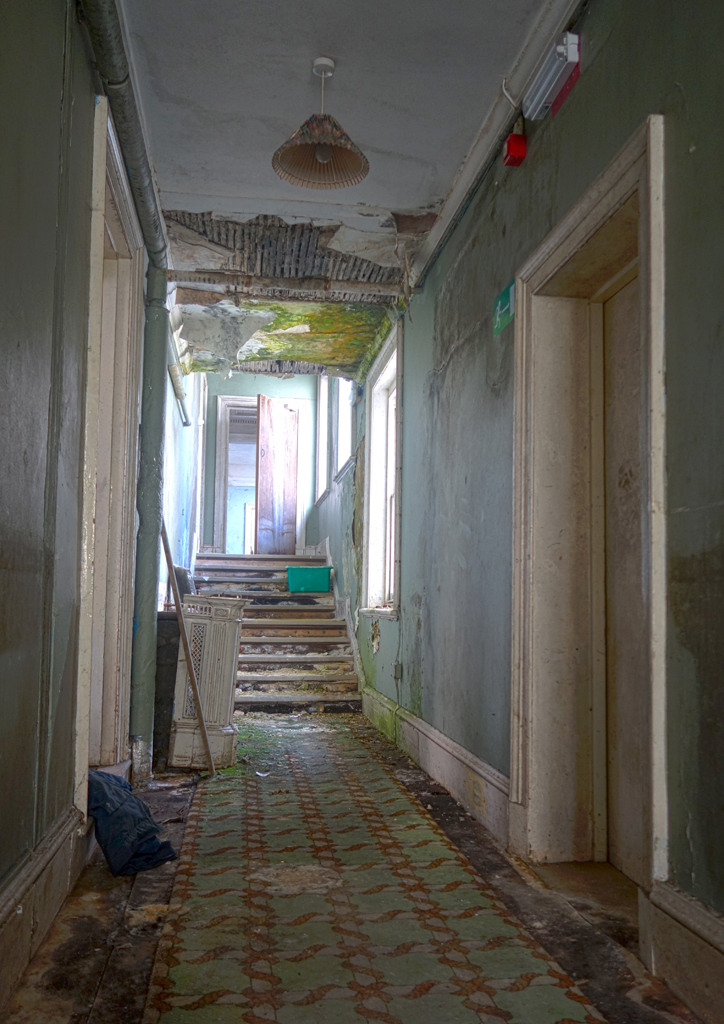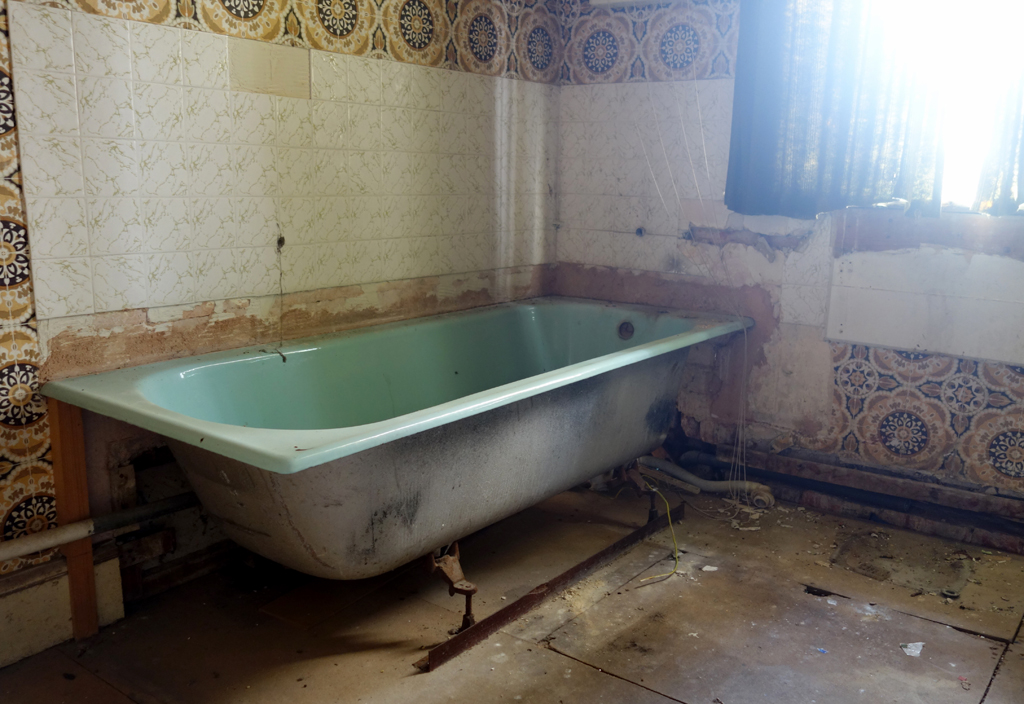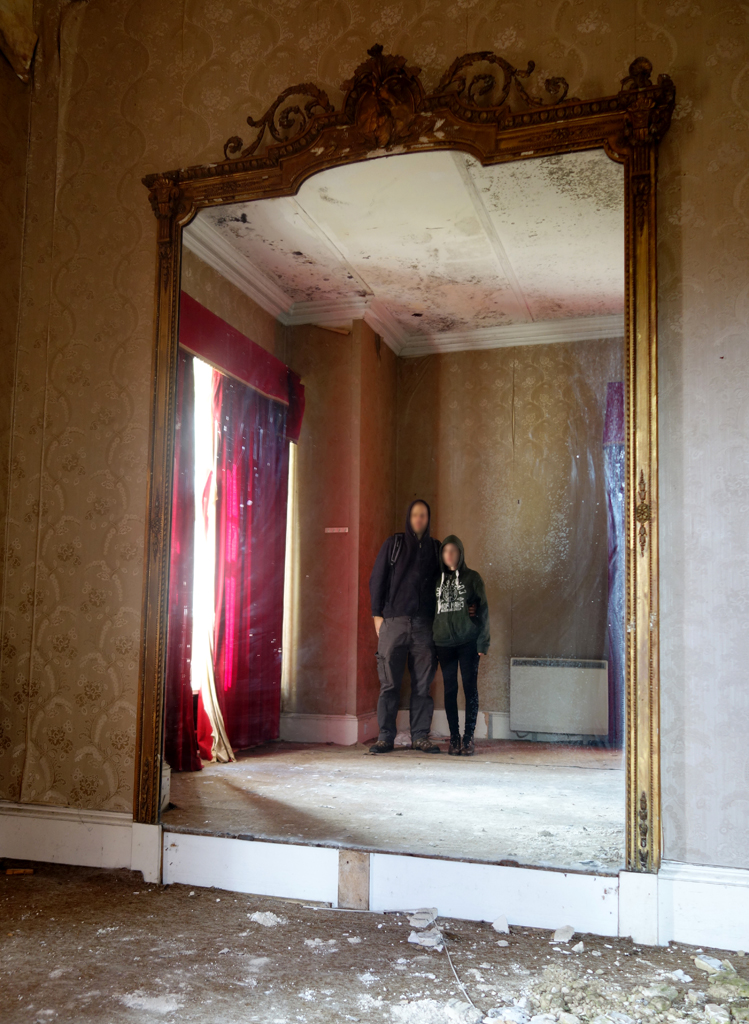 Underneath the (1960s? 1980s?) wallpaper there was even older paper…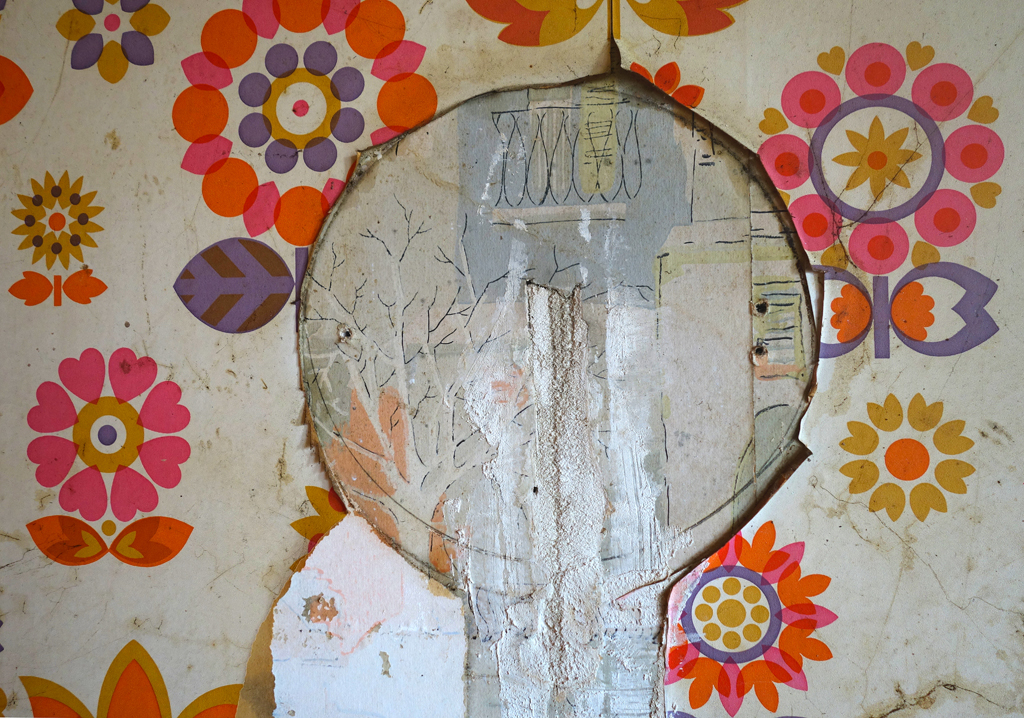 Another one of Crookham Court's famous sights – sorry but this shot had to be done! 🙂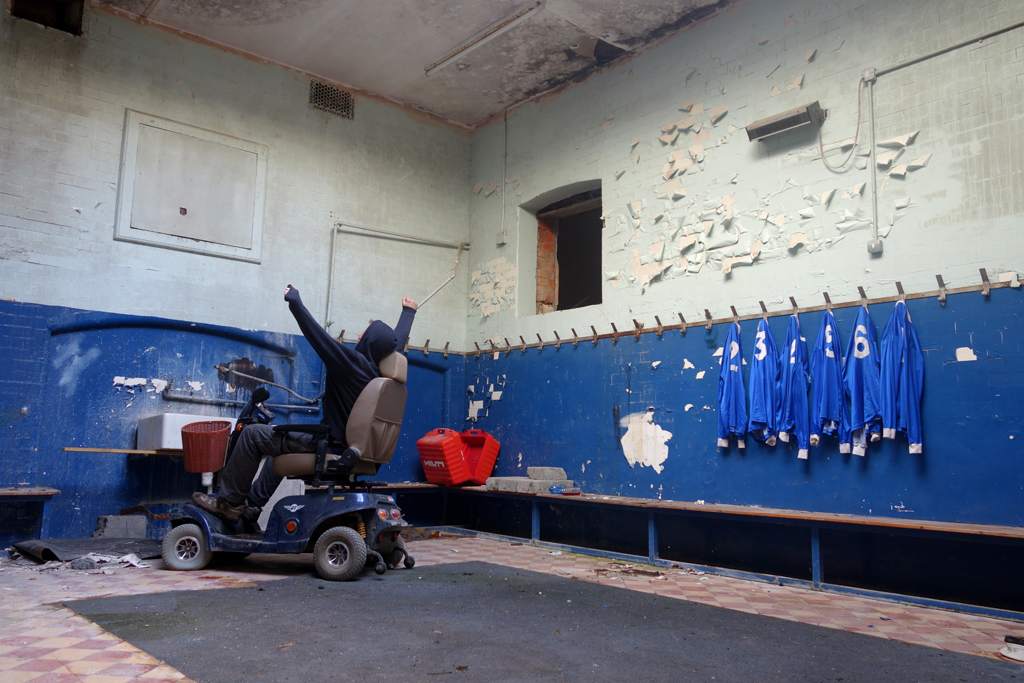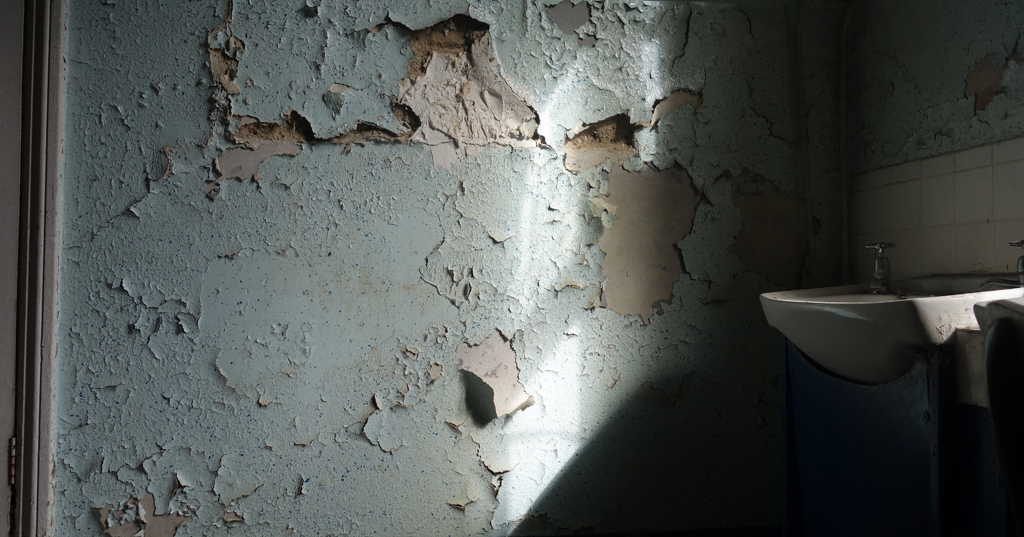 One of the outbuildings.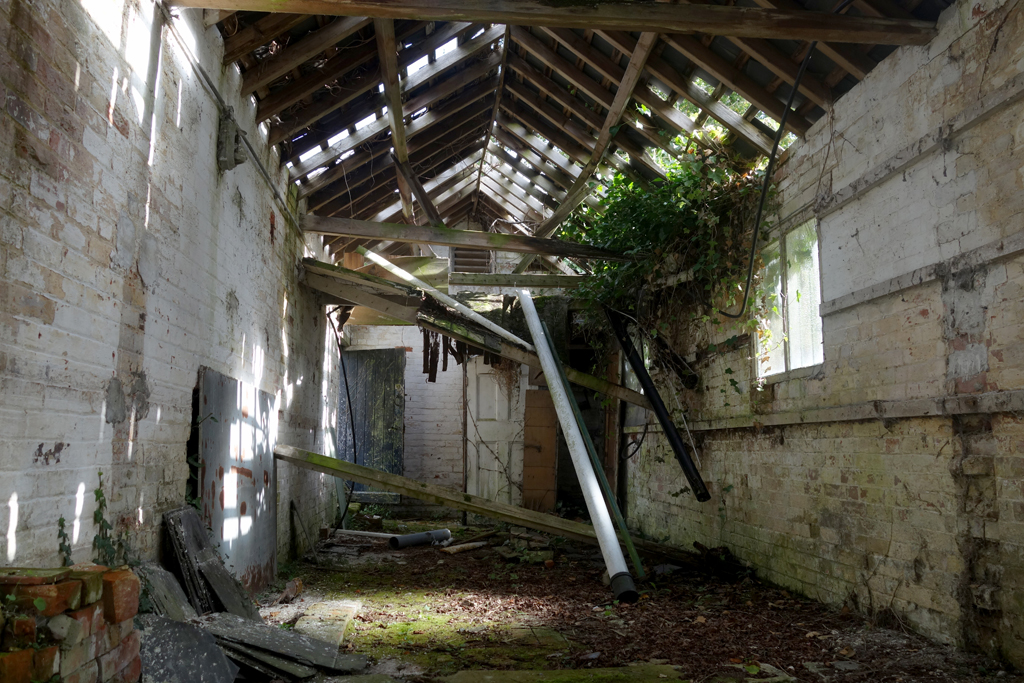 The old science lab's chemicals storeroom. The smell of the chemicals is still really strong (probably something to do with most of the bottles being trashed and leaking their contents), and the smell took me straight back to my school days!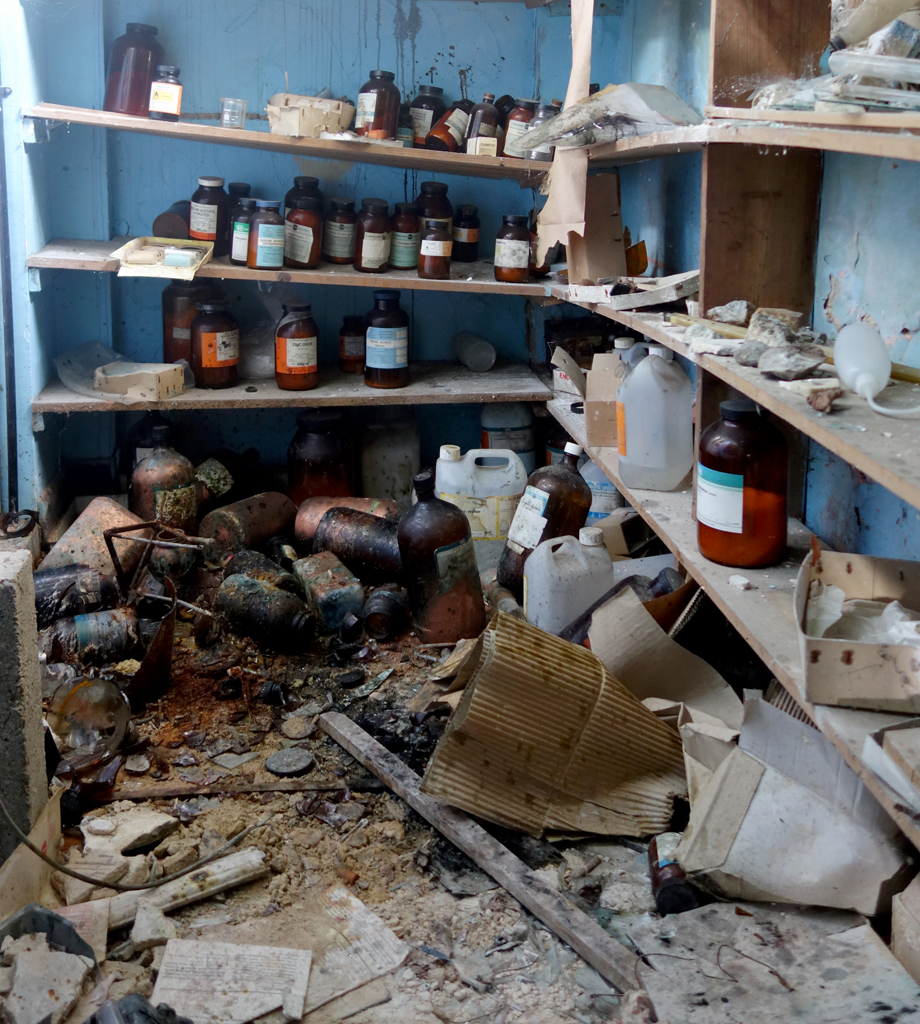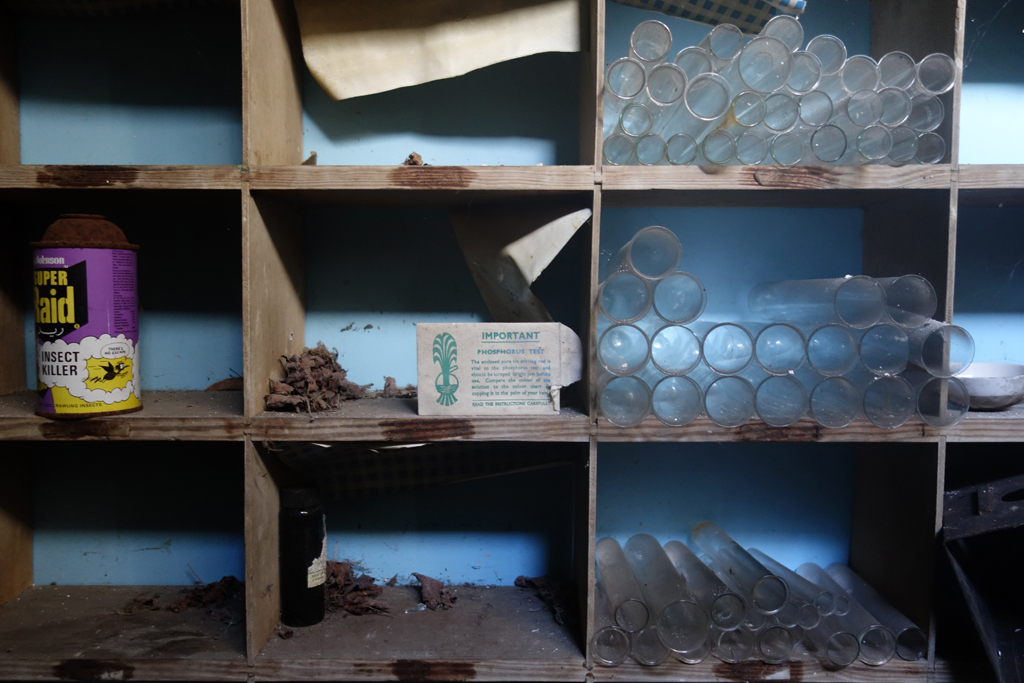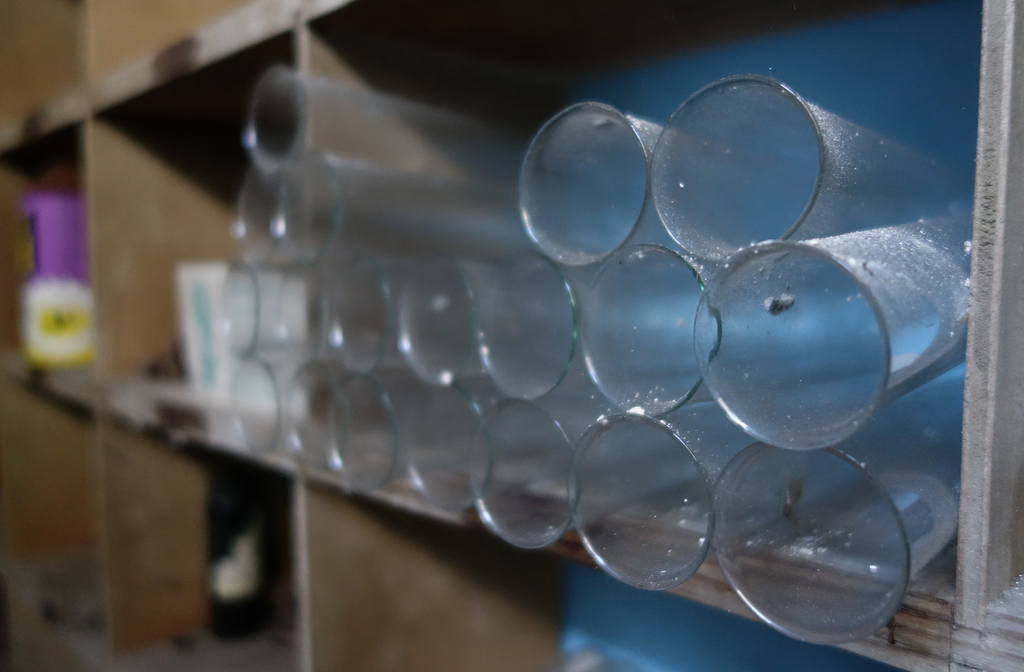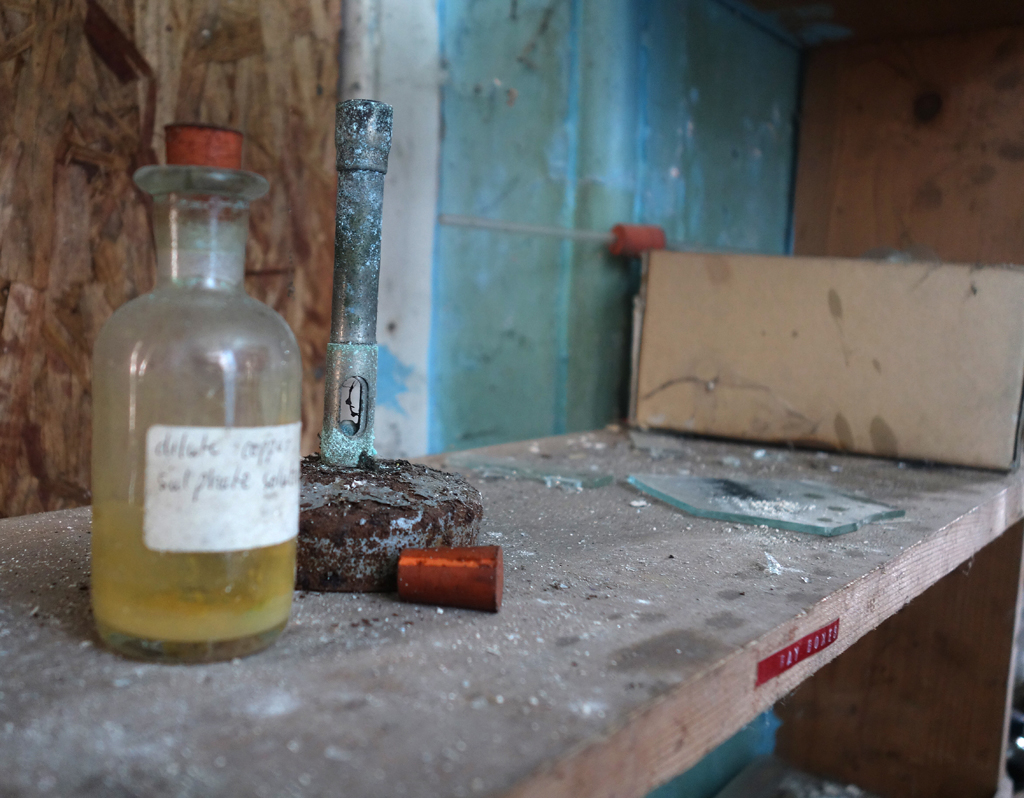 Zinc Oxide and Hydrogen of course!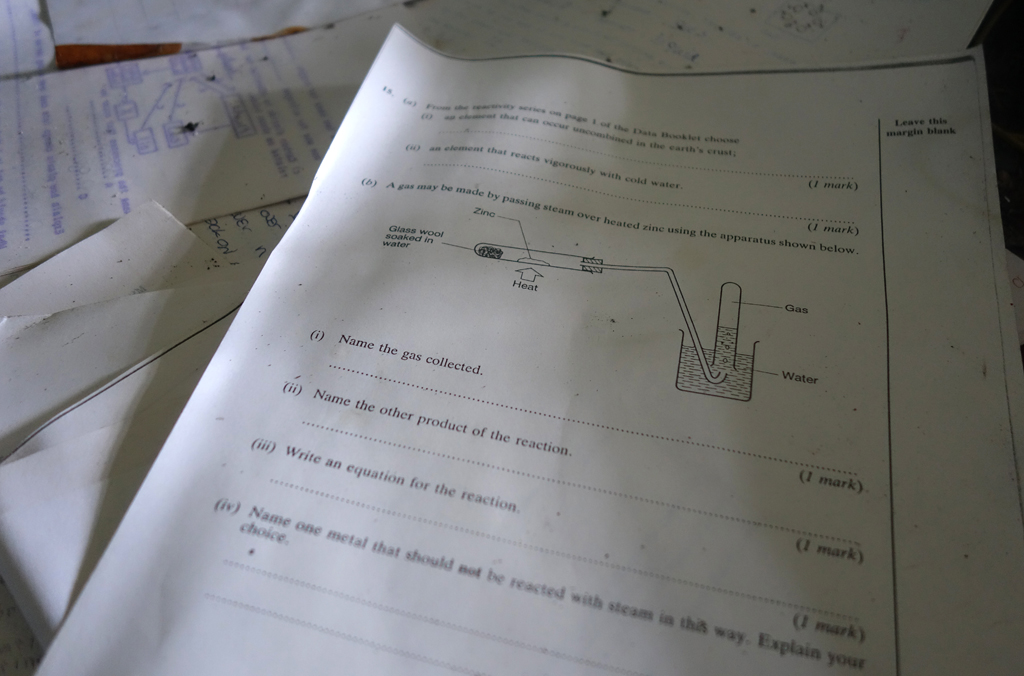 The science lab has definitely seen better days…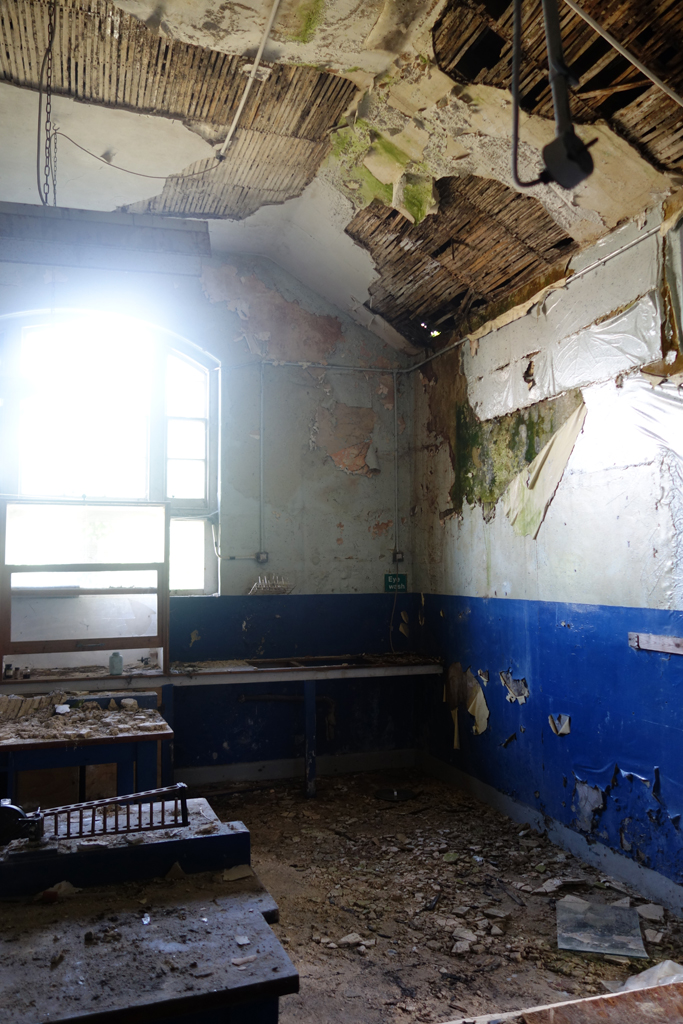 …as has the swimming pool. Slimy.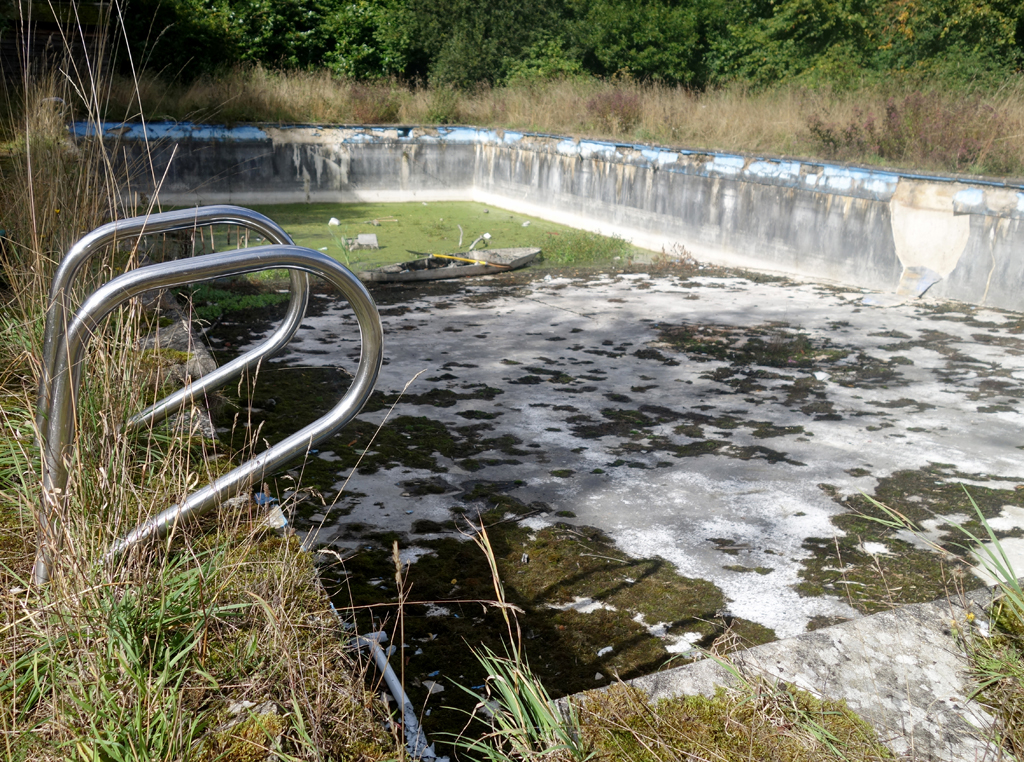 Crookham Court from the rear…

…and view from the old tennis court.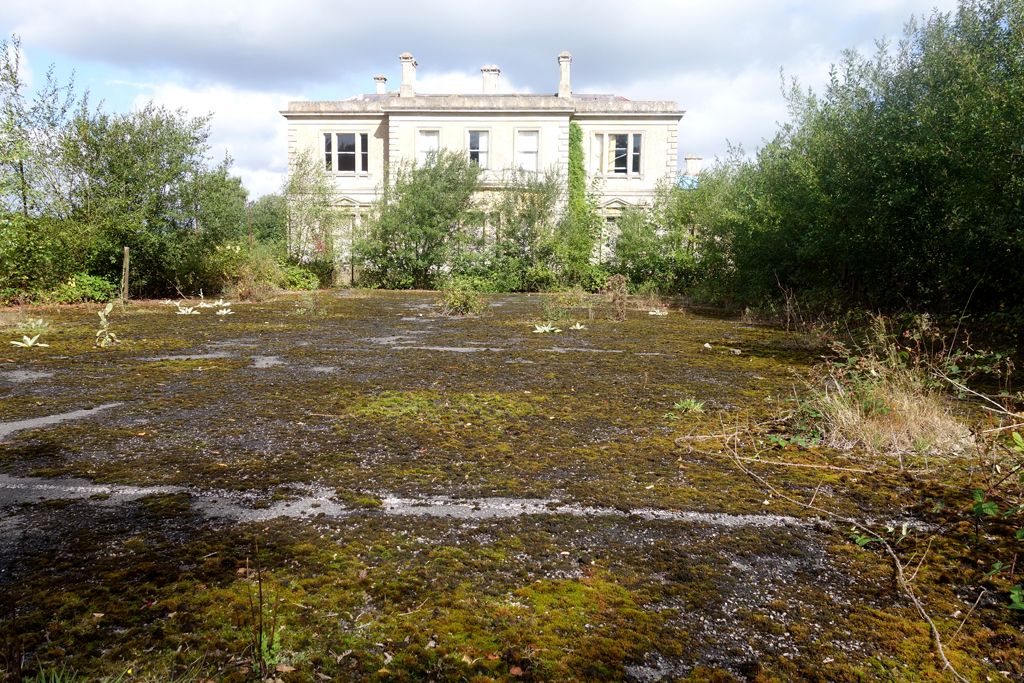 Farewell Crookham Court.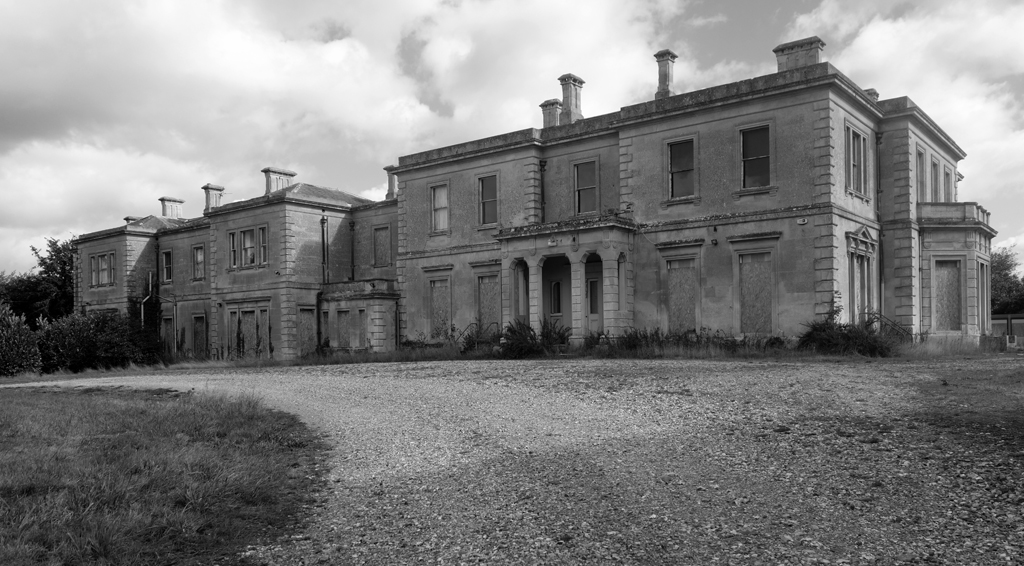 As always, thanks for looking.