After explores at Severalls (busted) and the former Wardle Storeys Industrial site, there was just time to give this site a flying visit before sunset.
We were only intending on exploring the Maltings, but upon arrival the façade of the former King Edward VII pub also caught our attention – although internal access sadly evaded us.
King Edward VII pub
This pub was built in 1901, and was so named to commemorate the King's coronation year. My cursory googling hasn't brought up when it closed, but it was designated a "Building At Risk" by Essex County Council in 2001, so presumably closed some time before that in the mid/late 1990s.
The tire swing hanging in its grounds led me to adopt a "haunted house" angle in the processing of my photos…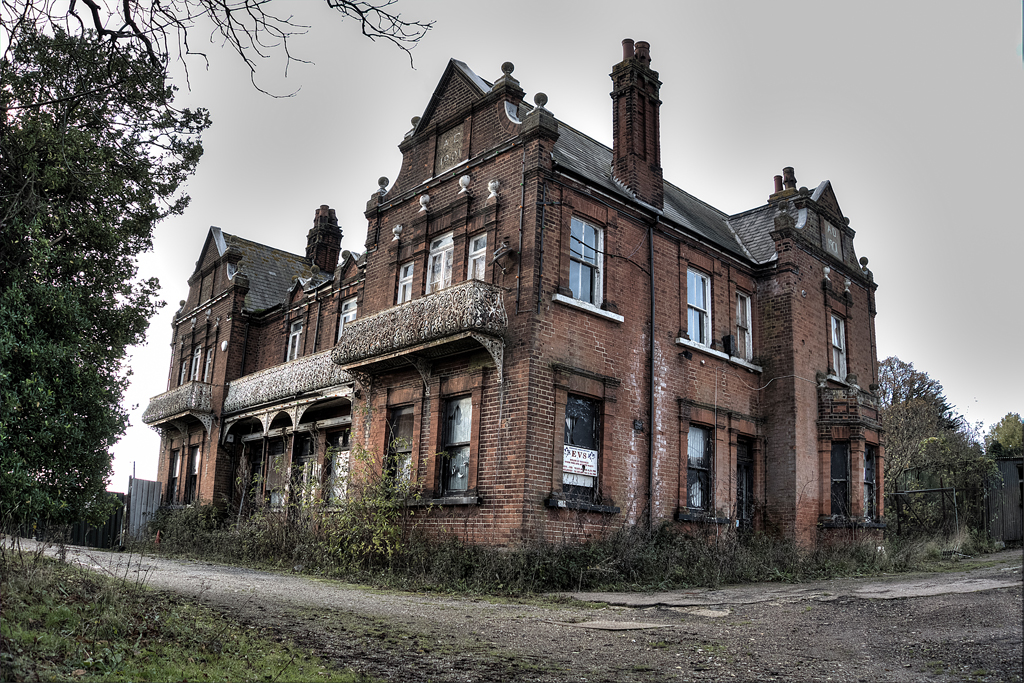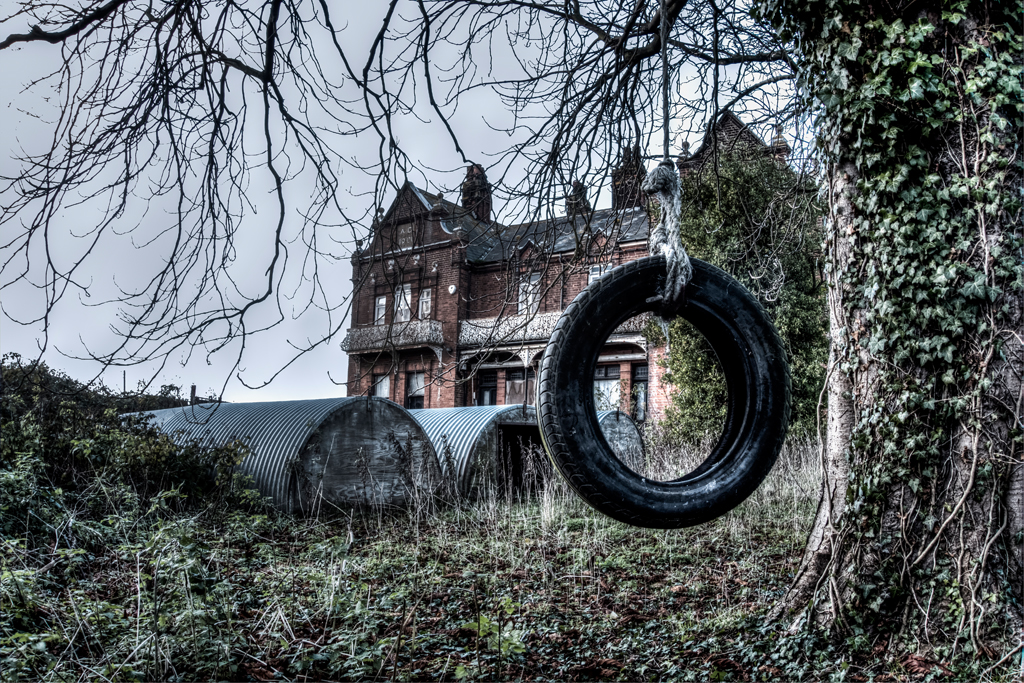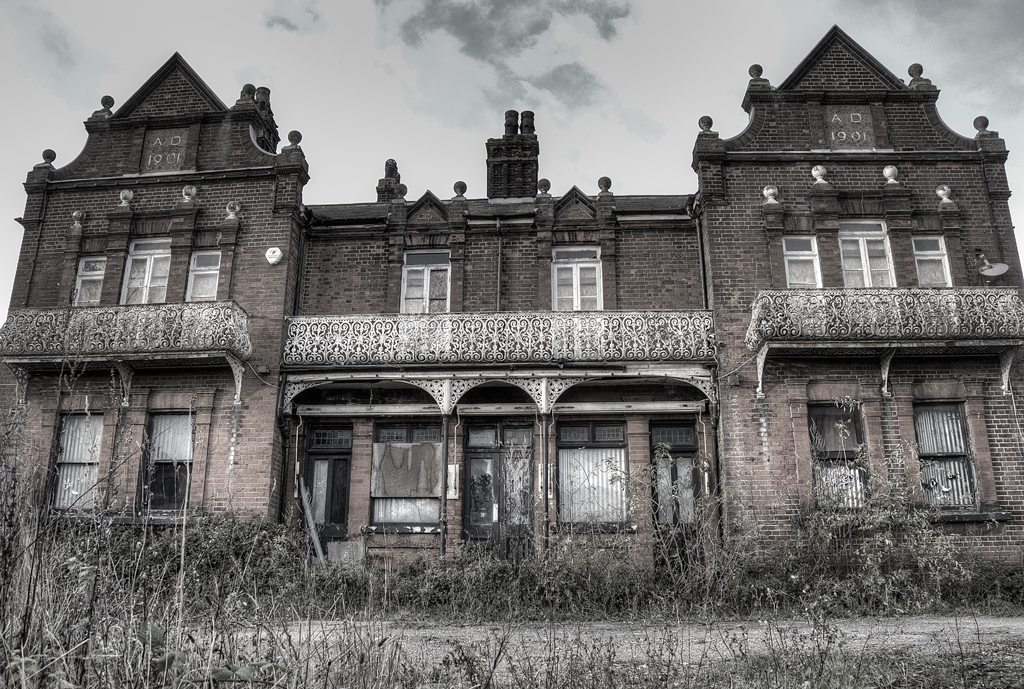 Thorpe Le Soken Maltings
The maltings are Grade II listed (in 1998) and were built after 1874 but before 1878 by the renowned maltings innovator Robert Free. They originally comprised two halves, the western half for the production of crystal malt and the eastern half for pale malt, which are now joined. Each half of the building would have originally operated independently. The steeping pits stood at the east and west ends with the material moving towards the kilns, the eastern block a malting in the traditional sense and the western block a crystallised malt plant. Crystal malt is not dried in a kiln but finished in a roasting cylinder, which explains the lack of a traditional kiln in the western part of the building. Malt was steeped over a period of three days in the eastern block and was then laid on the drying floors for a further four days. The kilns were all fired by anthracite and had wedge wire floors. Robert Free was a leading innovator within the industry and later developed the major works at Mistley. No other maltings showing the double use of crystal and pale malt so distinctively are known to survive.
Unfortunately the maltings have suffered significant decline since its closure, and was added to English Heritage's "buildings at risk" register in 2009, and has also been identified by Essex County Council as a "building at risk". There was a major collapse of the roof in 2007, and extensive demolition work was carried out as a result during 2007/08.
Having seen the place first hand, the prospects of any restoration look minimal, with the current owners Rosegrade Ltd of Ipswich seemingly willing to let the place slowly fall down so that the new build housing can be built on the site.
What remains of the Eastern side of the maltings…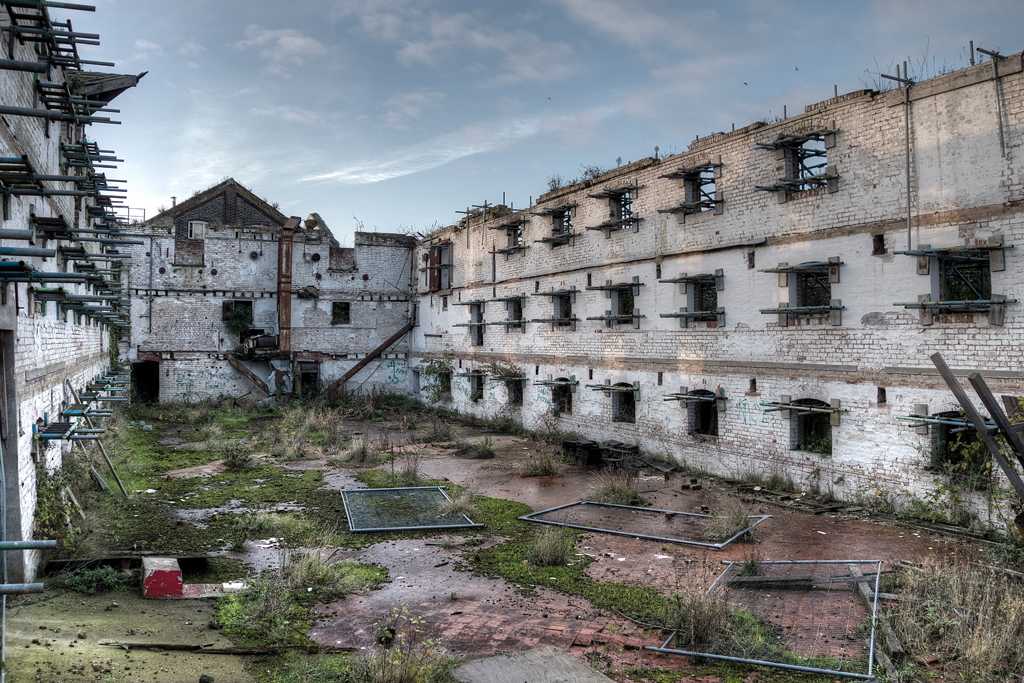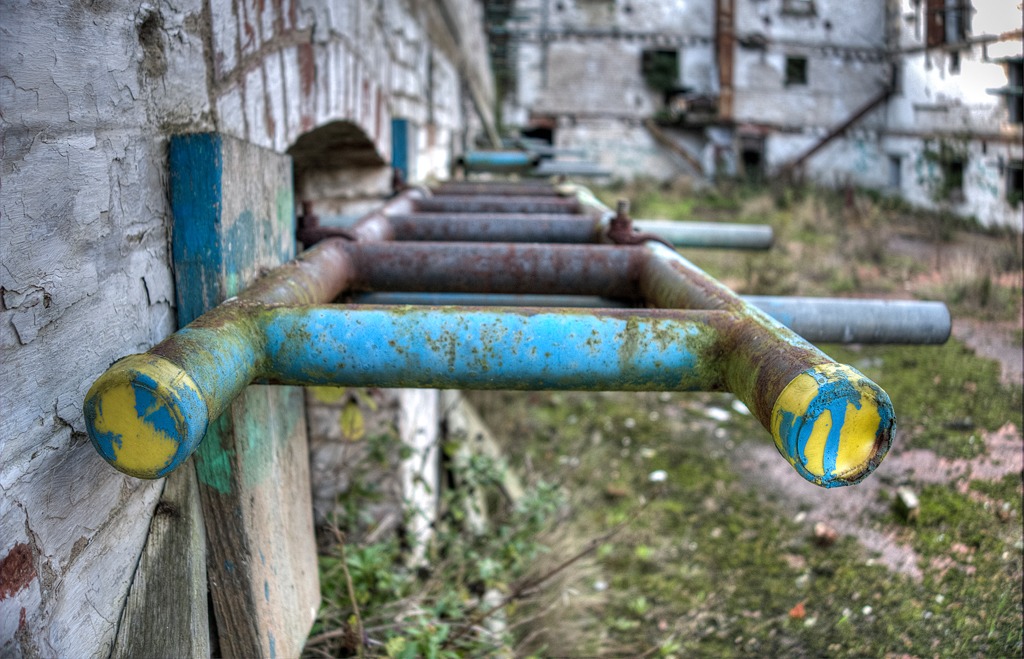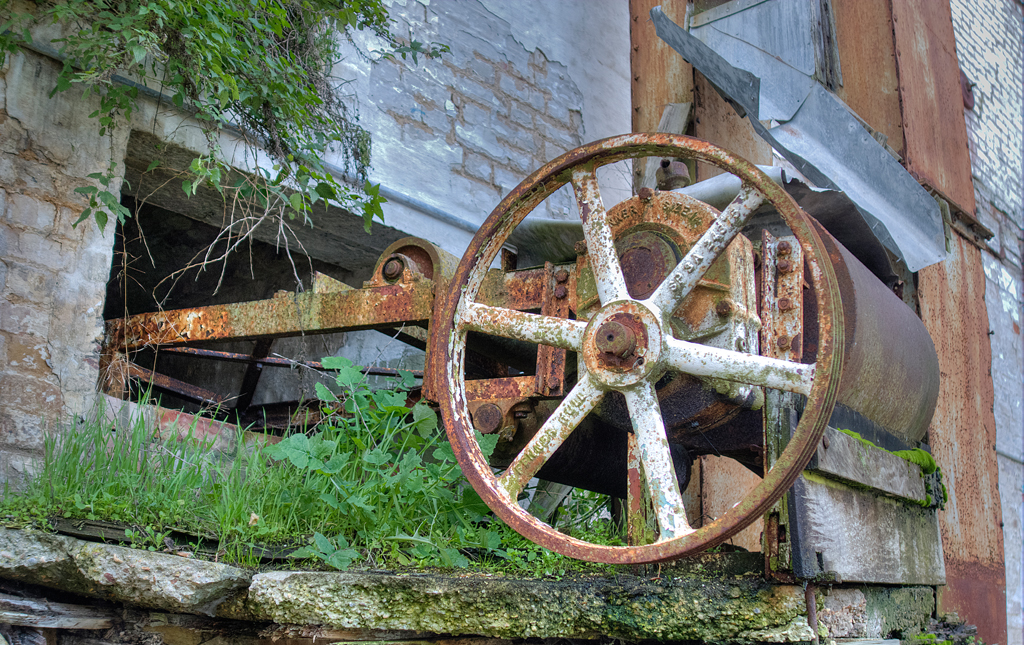 It wasn't long before Unexposed Exploration was heading up the scaffolding for a better view…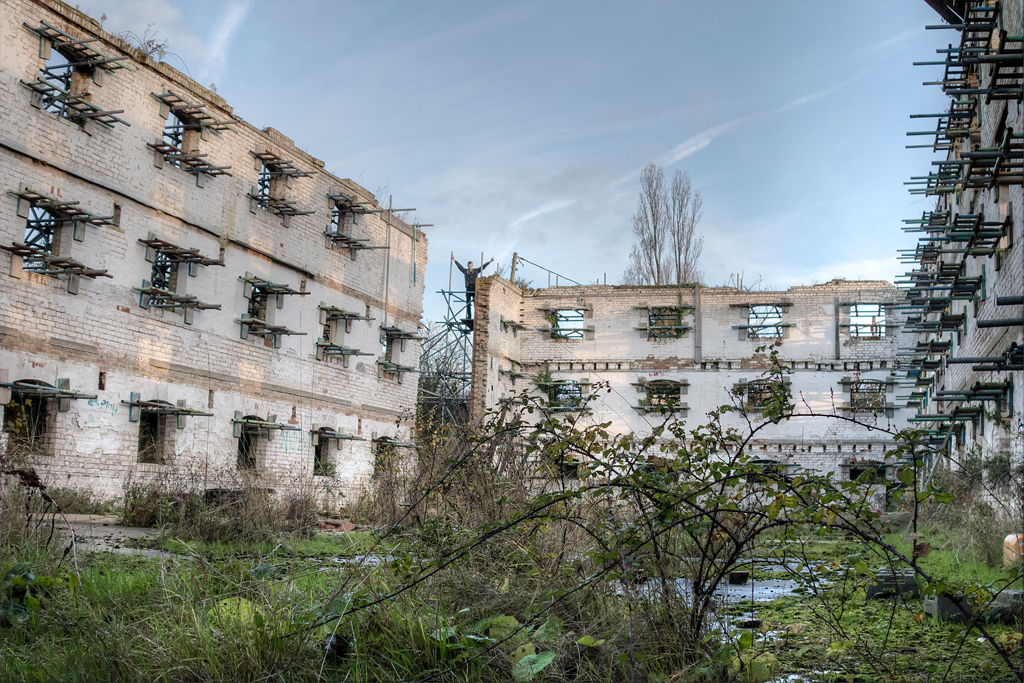 One of the remaining furnaces inside the Western part…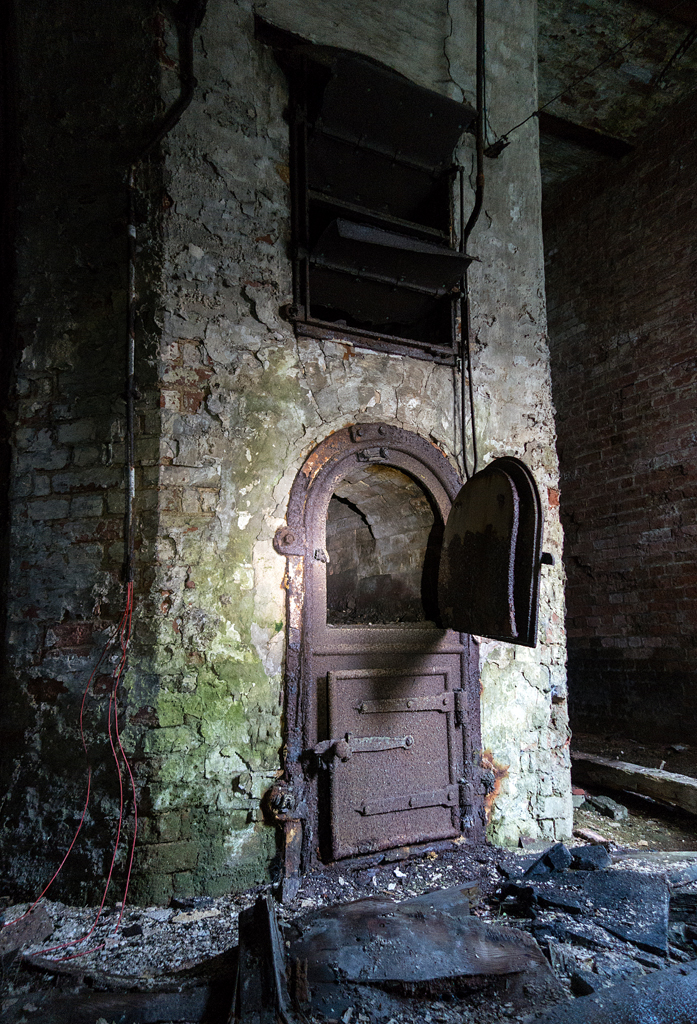 Peeking out from the ruins…

…before climbing up the scaffolding for a sunset view to finish!

As always, thanks for looking.