And now for something a bit different – a theme park! A group of intrepid explorers recently met up for a covert visit to this amazing location on a dark and cold winter's night. Some of us, myself included, had not been here since summer holidays back in our childhoods! The site is still operational, but currently closed for the winter.
It was so much fun that I also paid a pre-dawn revisit with Unexposed Exploration.
Both visits were fairly quick affairs – the first due to the large size of our group and not wanting to push our luck, and the second due to the arrival of the dawn!
As with all my posts, you can also click on the individual photos to open larger versions in a new window.
The first visit
My first visit was spent photographing the "enigma" rollercoaster. Focussing in the near total dark with a compact camera is NOT an easy task, so it was very much a hit and miss effort. This shot was taken after clambering on all fours up a wet and muddy embankment so as to just about have a wide enough field of view to get the main silhouette in shot.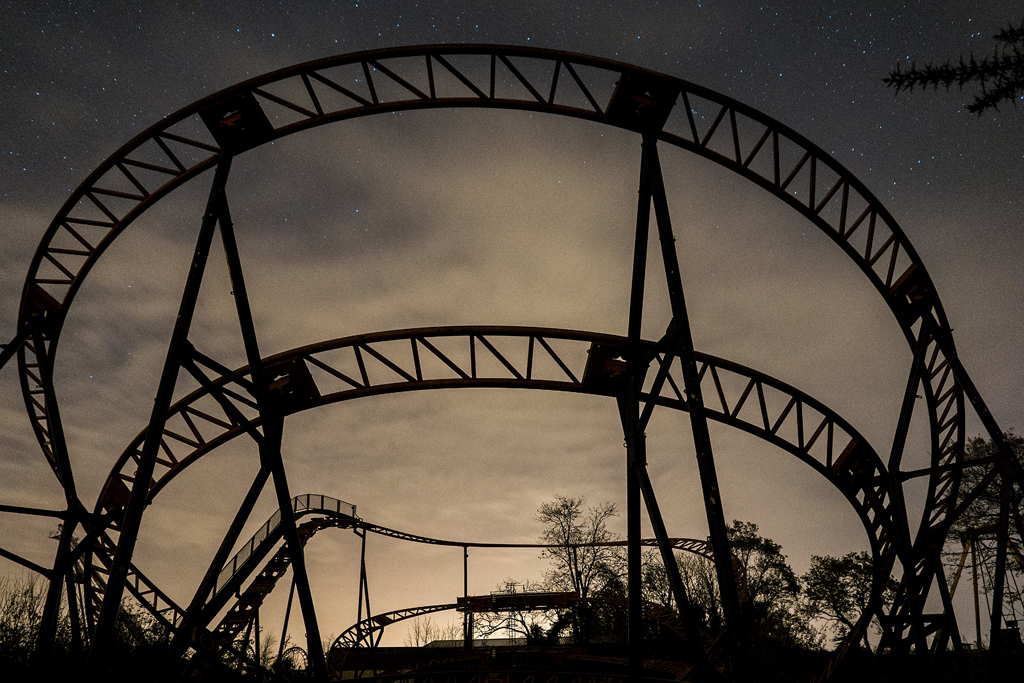 After taking a few shots from ground level, we sized up the stairs (far left) to the top…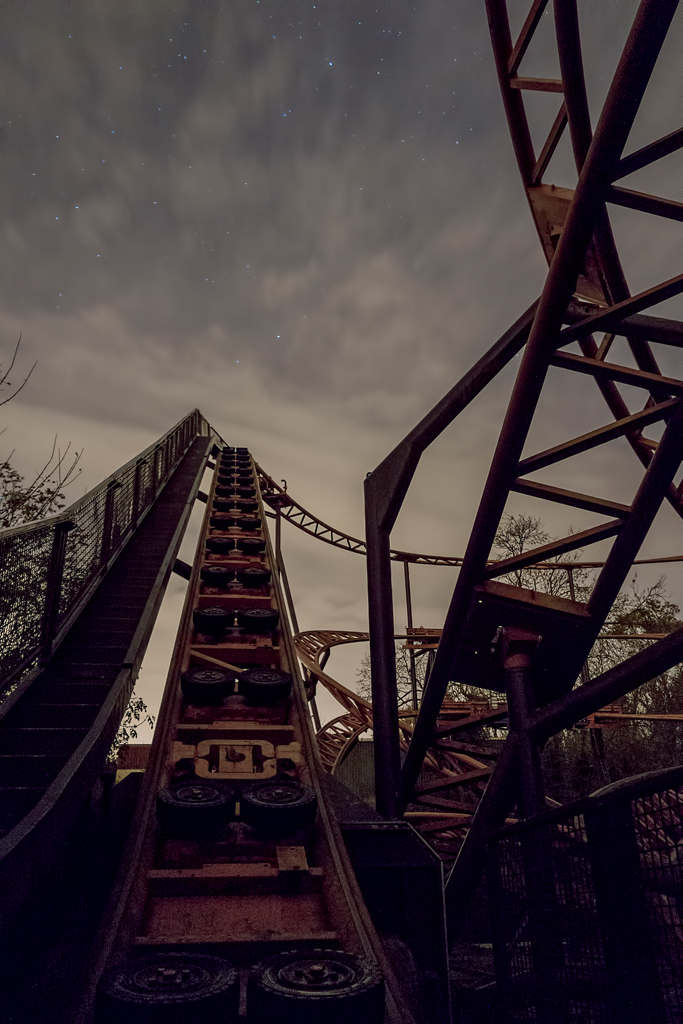 …and before long were looking out over the site from the top of a working rollercoaster! This shot is such poor quality because was taken at the highest ISO (12,800) that my camera could manage. To give some perspective, it was actually so dark that we couldn't see any of the ground level from here, so the camera has picked up a LOT more than our eyes actually could!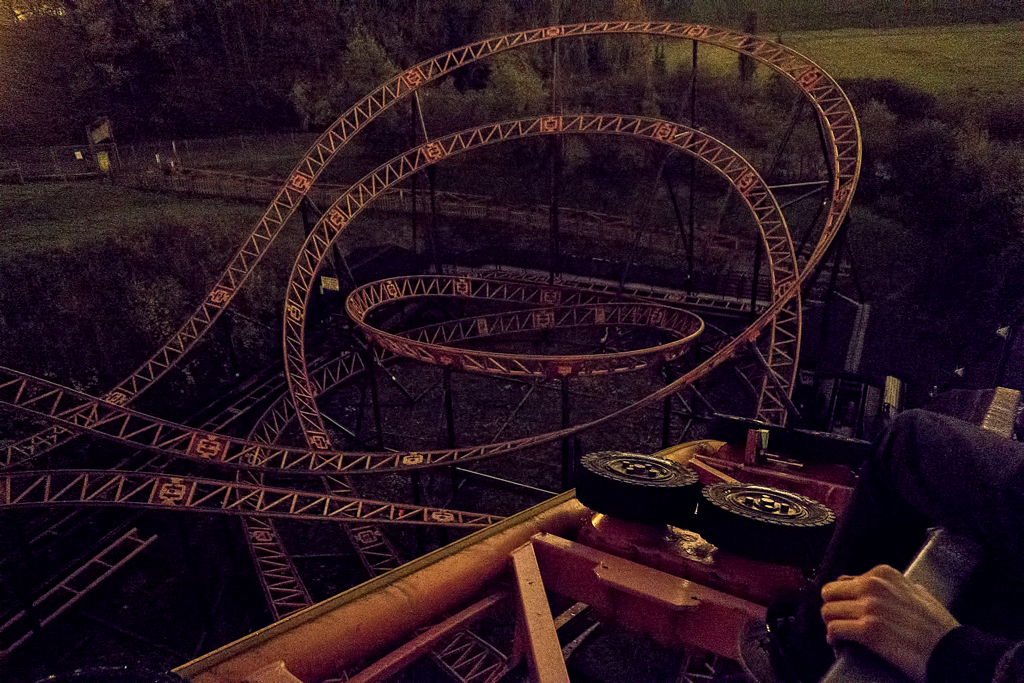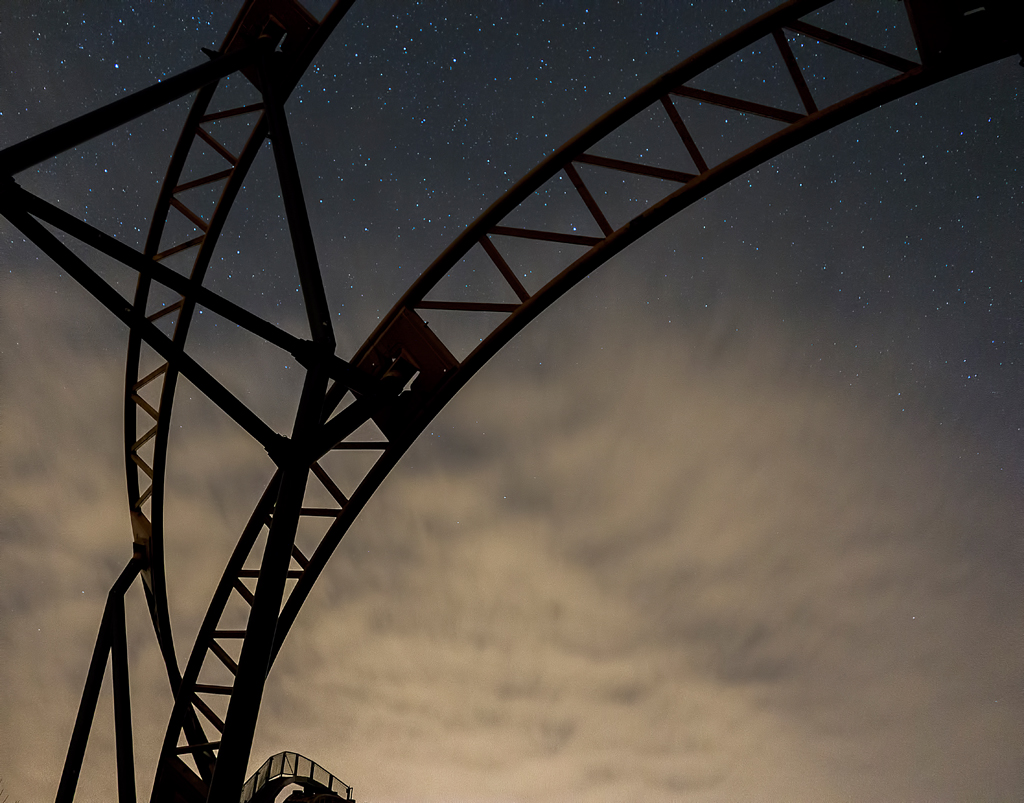 The revisit
This time we decided to explore a few more of the attractions that the theme park had to offer, including the "moby dick" children's ride…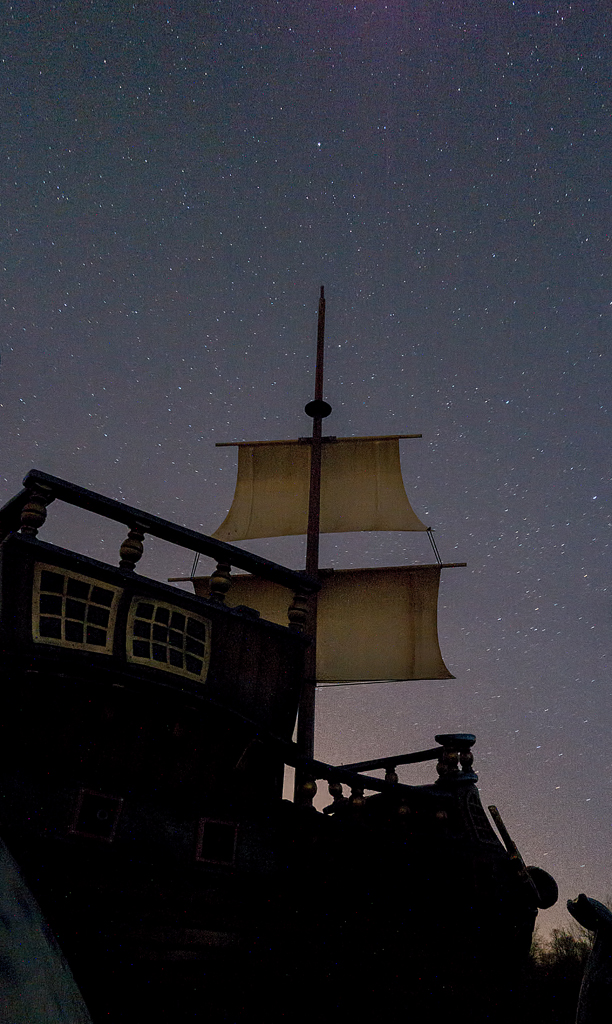 …and the "timber falls" log flume.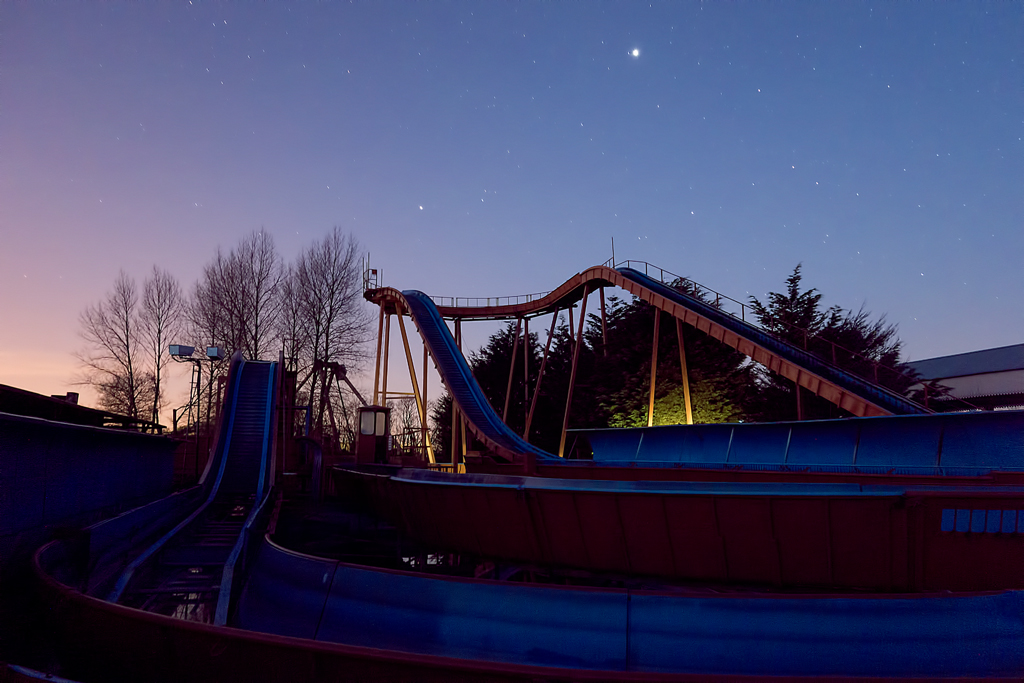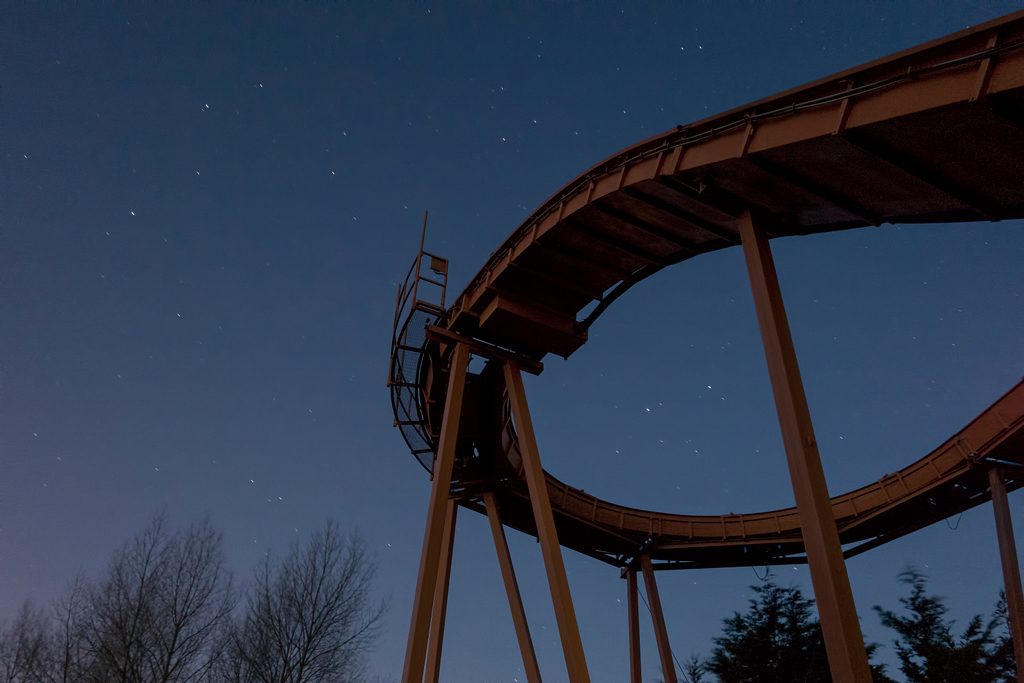 Once again we starting turning our attention to getting up high…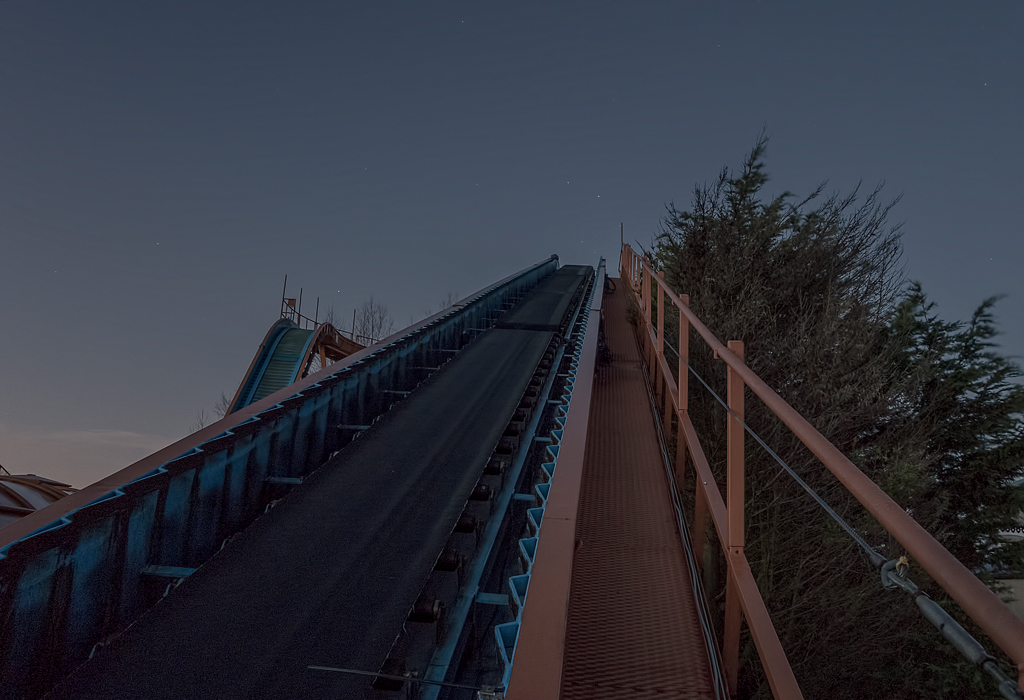 The view from the top of the log flume!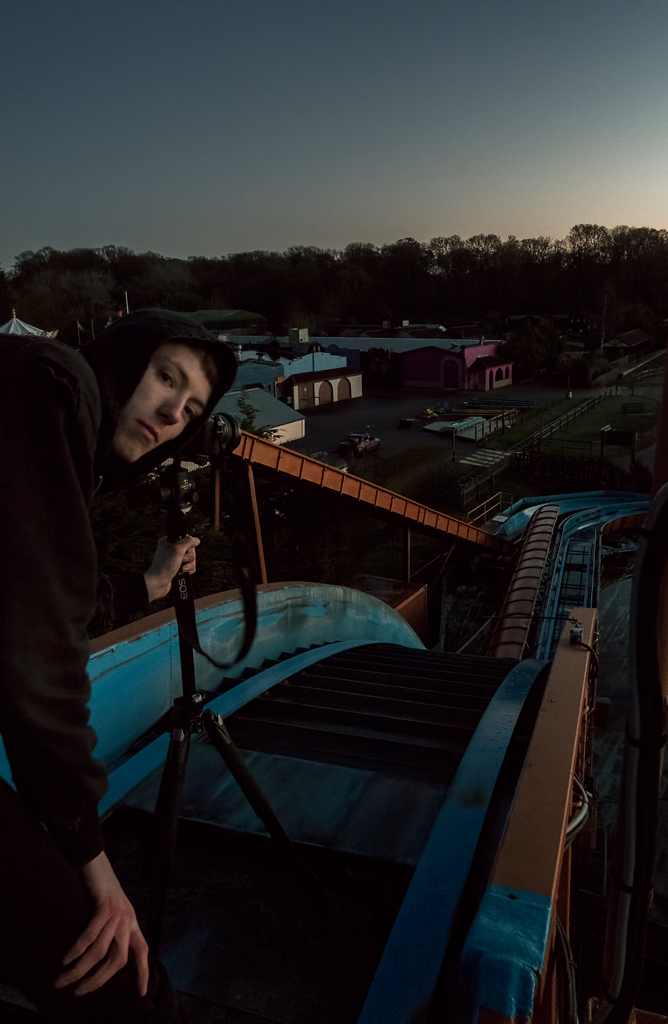 And a selfie taken by Unexposed Exploration (used with kind permission, all rights reserved).

As we looked out East from our elevated vantage the dawn was rapidly approaching…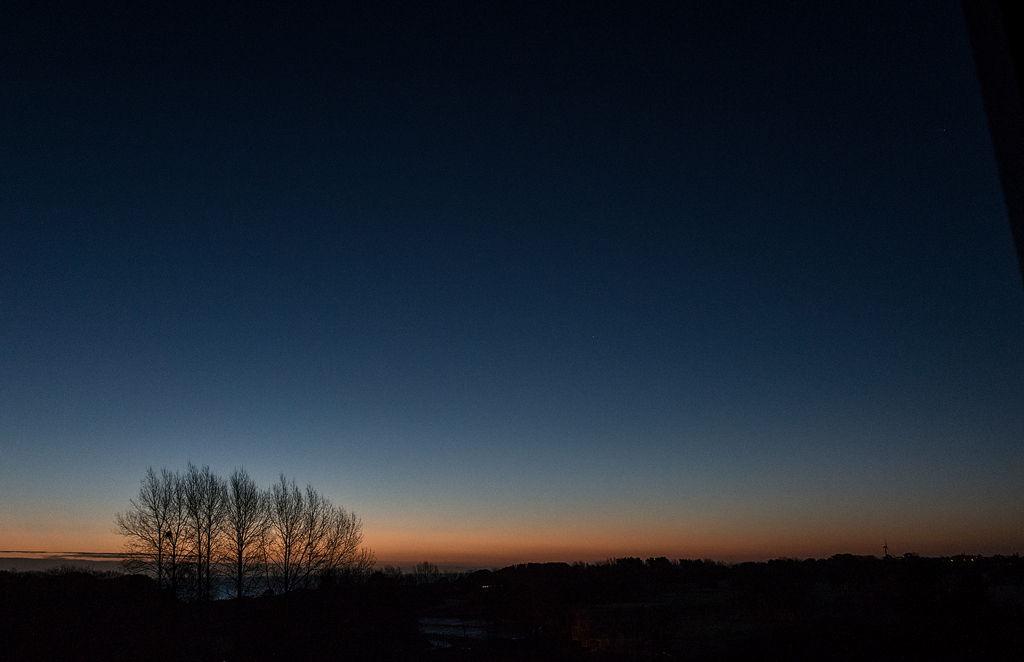 …so after a couple more quick shots we called it a (new) day.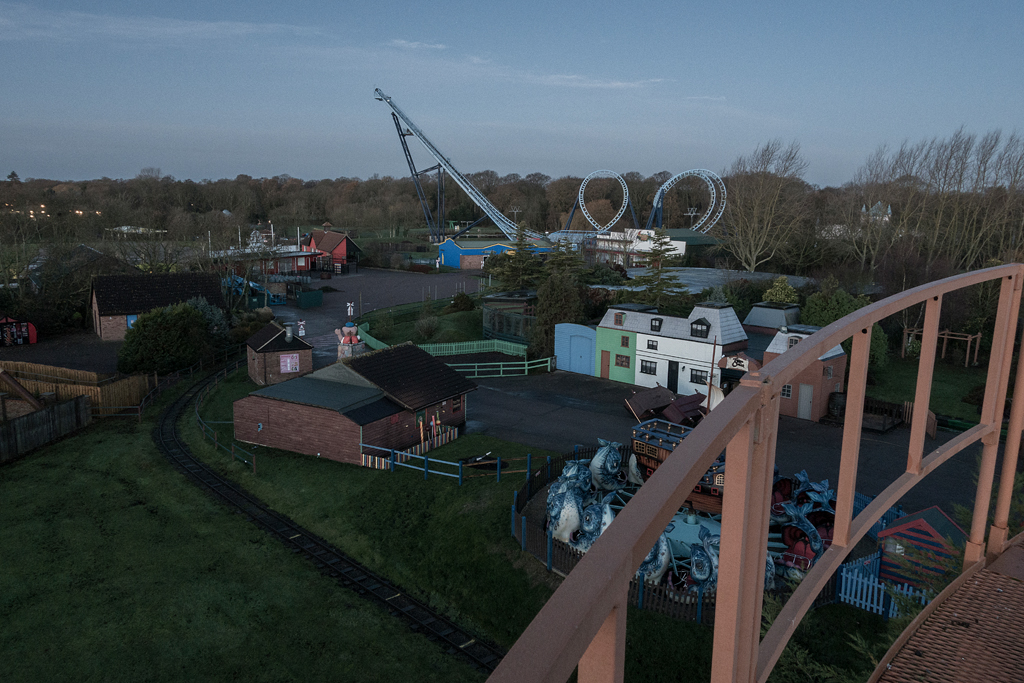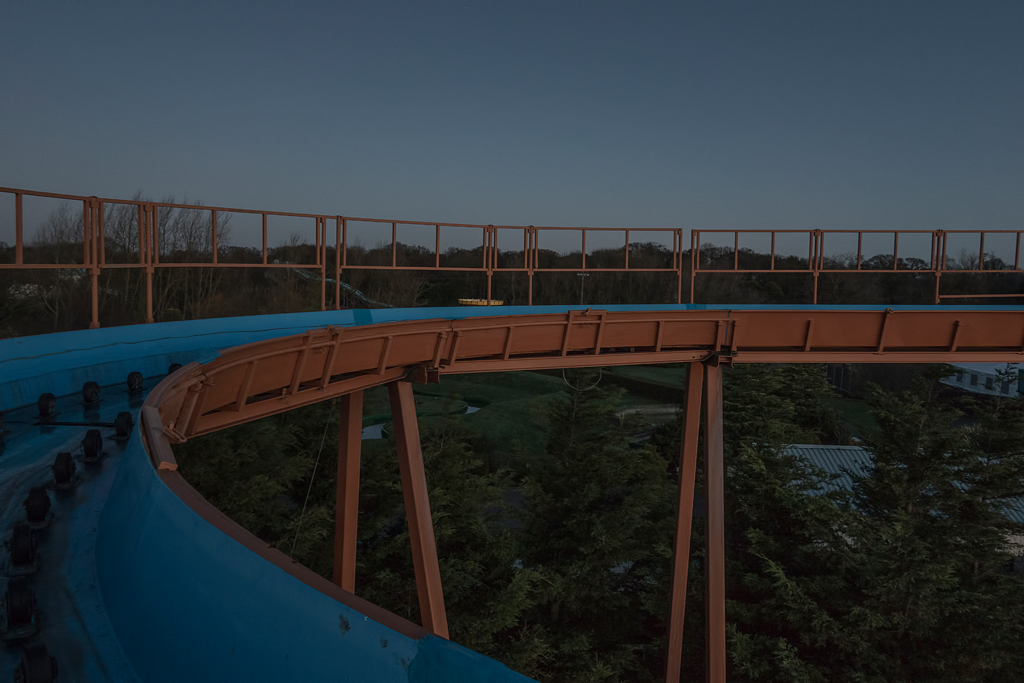 Thanks for joining the ride!