This was my third explore of this local theme park, following my two earlier visits.
The target this time was the largest rollercoaster in the park – the "Wipeout", measuring 935 feet in length, with 3 inversions and a maximum G force of 5.2. But we were most interested in its height – 116.5 feet might not sound an awful lot, but trust me on a dark and windy night it felt plenty high enough!
According to its entry in the Rollercoaster Database it was built by Vekoma in the late 1980s, and following a brief stint as the "coca cola roller" at Glasgow Garden Festival in 1988 it was relocated to the now defunct American Adventure Theme Park in Ilkeston, Derbyshire where it was officially launched as the "Missile" rollercoaster on 4 July 1989 (Independence Day – how appropriate!) by none other than Buzz Aldrin!
The rollercoaster operated as "Missile" until 2004, and was subsequently moved to this theme park, where it has operated under the name "Wipeout" since 28 July 2007.
If you'd like to see what a front-row seat ride looks like then have a look at this video.
Anyway, on with the pictures…
This is what the part we climbed looks like during the day (photo taken from the Park's website – all copyright acknowledged and reserved to its owner):

…and this was what it looked like to us!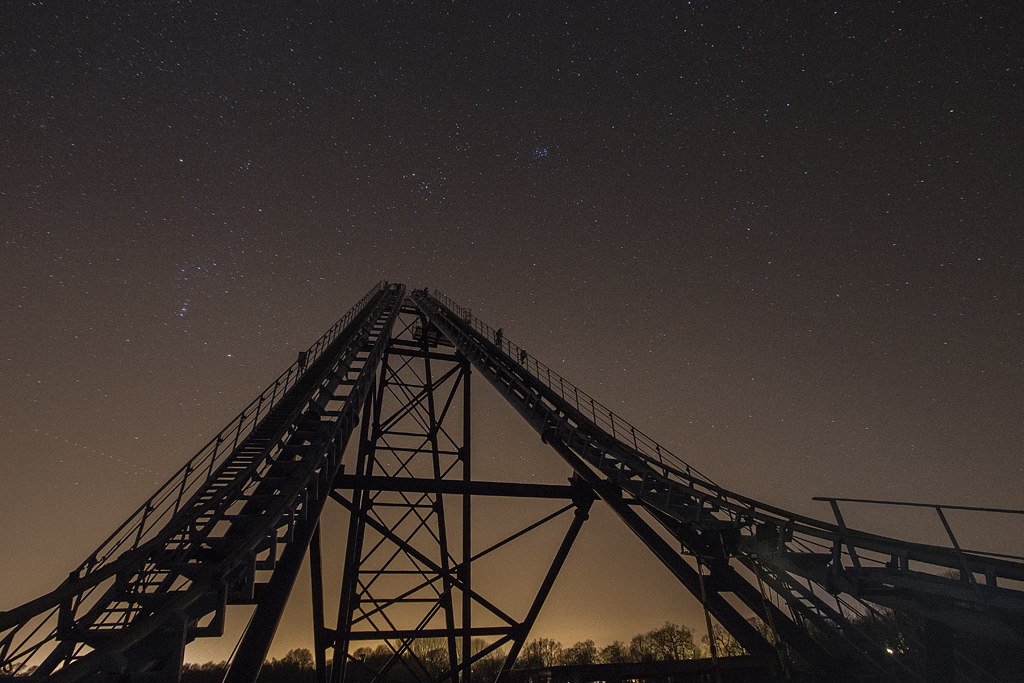 The climb to the top was terrifying for me, given my fear of heights which I'm working hard to overcome. As a result I was more interested in trying not to have a panic attack at the top than take National Geographic quality shots. I'm also still getting to grips with using my new camera, and high up in the pitch black in strong winds is probably not the ideal conditions for producing my best work. Anyway, I fully intend a return visit to get better shots, but for now this gives an idea:
Looking back down…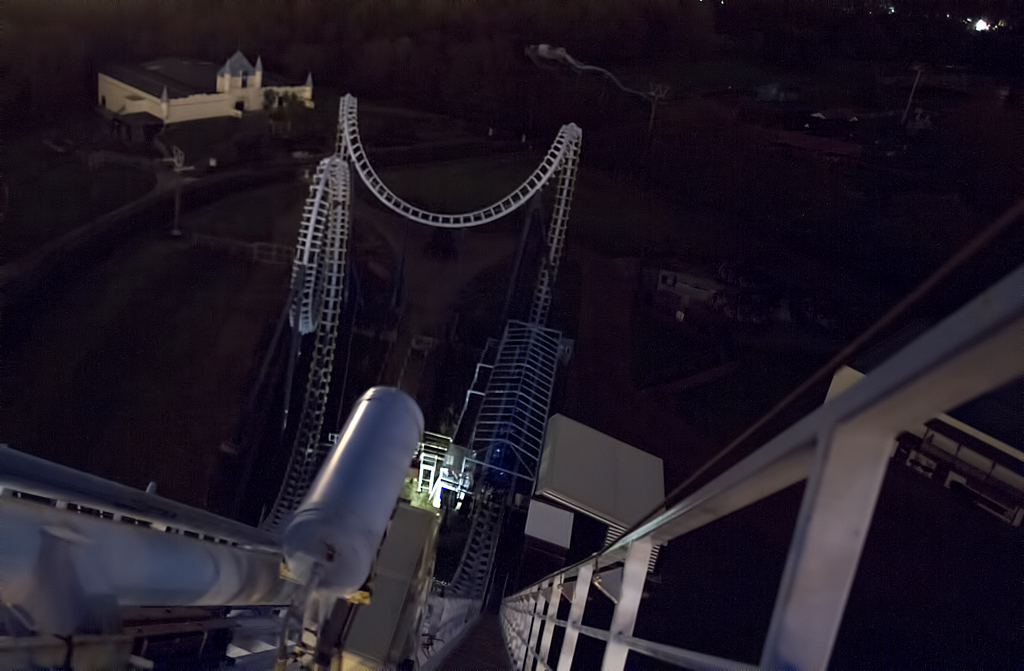 …and out over the local town's (blurry) lights.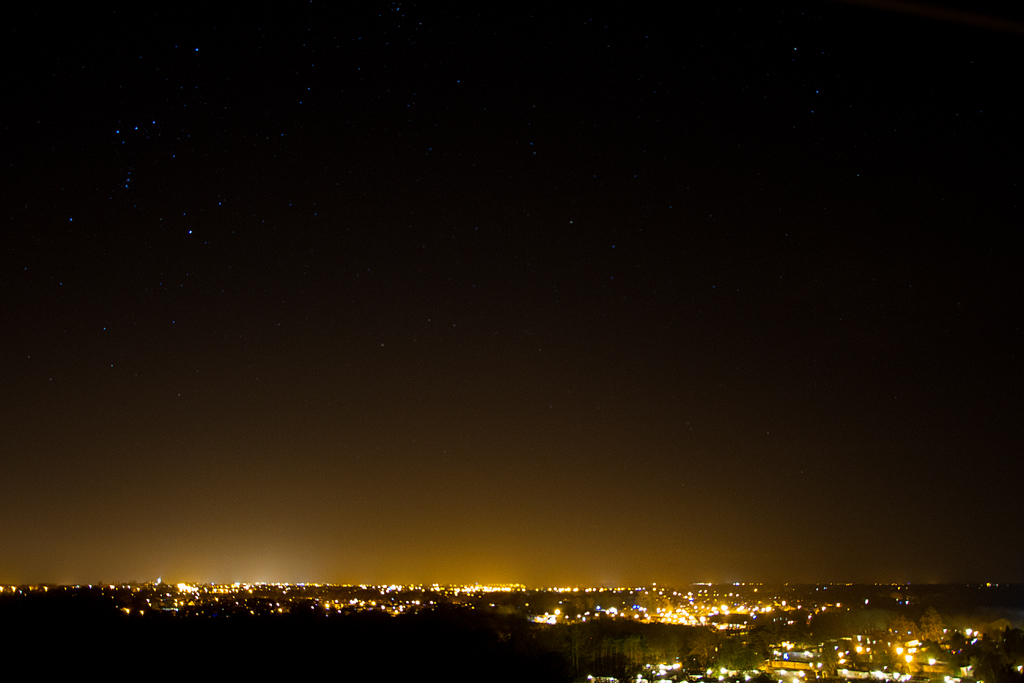 A few silhouettes of the ride from back on terra firma…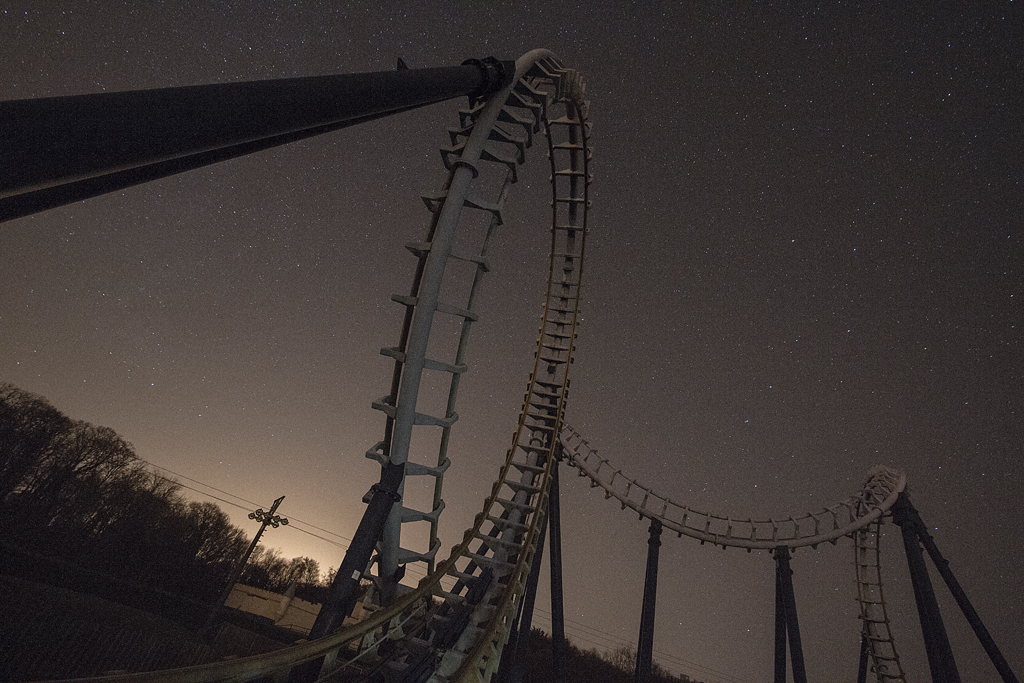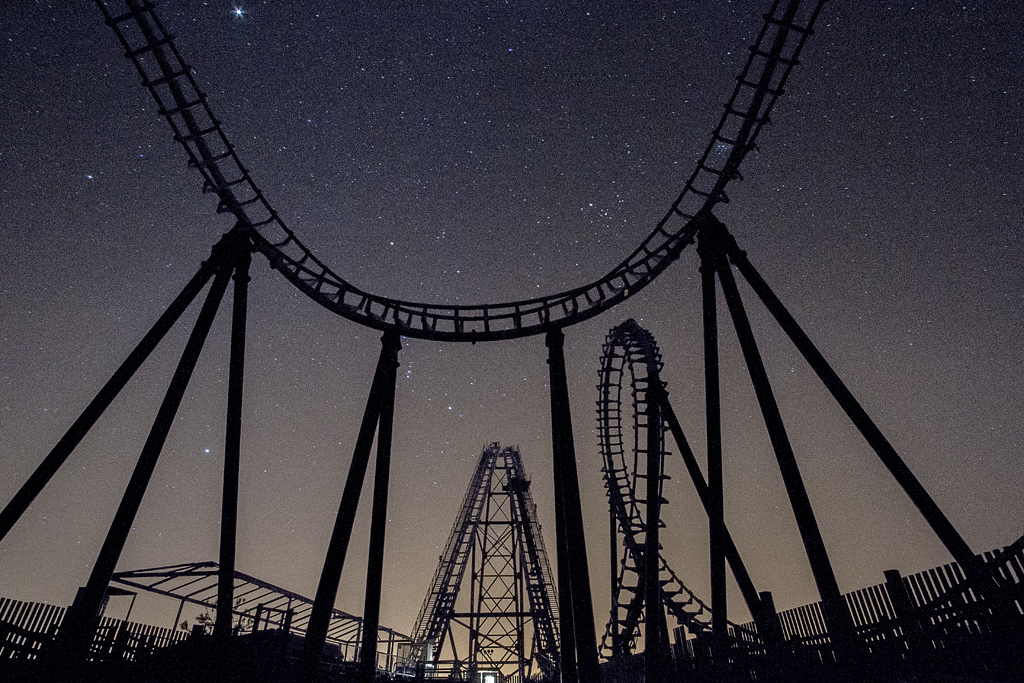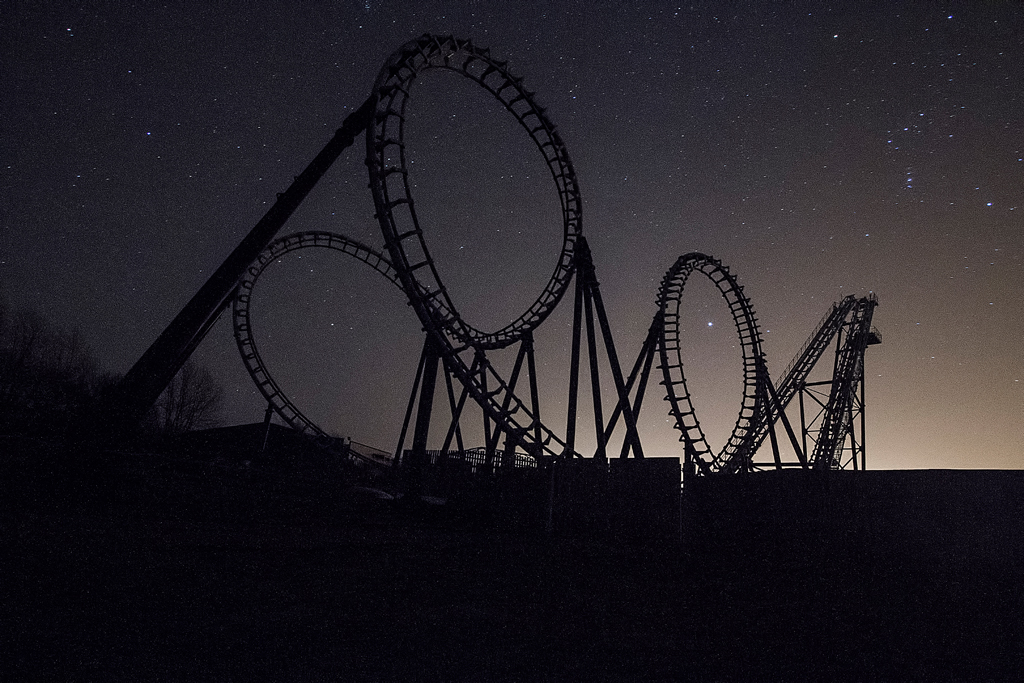 We just had time to squeeze in a quick visit to the "Wave Breaker" water slides ride, and after evading security we decided to call it a night and head home.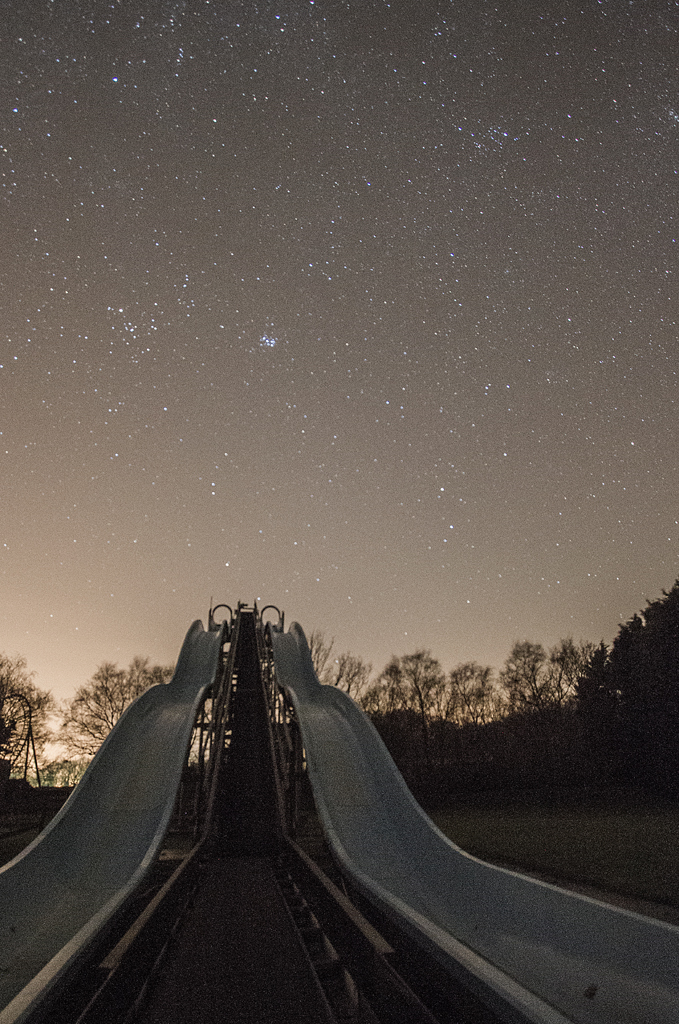 When we first entered the park, I thought I'd try and set my compact camera up to be taking a star trail shot whilst I roamed the rest of the park with my DSLR… unfortunately I've only got one tripod at the moment, so this was fixed by a small gorillapod to a fence up a slippery muddy bank! Manual focussing with my compact is a total bitch at the best of times, but in the dark, without risking using torches, it was pretty much impossible. The individual photos produced were unfocussed gash and the camera fogged up and stopped taking useable photos after a while too, so this is all I managed to salvage from a quick rough edit… probably better than nothing, but about 2/10 for what I was aiming for. Next time!
Thanks looking, and please feel free to sign up to follow this blog if you've not already done so.