The first explore of a new year, and what an absolute cracker to start with!
This stunning country house was built in the 1800s, but has been unoccupied since the 1960s, and has fallen into serious disrepair. It is clear that the current owners are trying to restore the property, but it is a daunting task which needs a huge amount of work doing if the battle is going to be won – which I sincerely hope it will.
I visited with Unexposed Exploration, and upon entering the property before dawn (after a 3am start!) we were pleasantly surprised to bump into two other groups of explorers. For me it was an unexpected bonus to get to meet some amazing photographers who until then I'd only known on t'interweb – great to meet you Behind Closed Doors, Project Mayhem, Kriegaffe 9, Zerourbex and Miss Lightyear! 🙂
I'm still struggling with get the best out of my DSLR, so these shots are the best of a bad bunch. They only really scratch the surface of doing this beautiful place justice, but I hope you enjoy them nevertheless (click on a photo to view a larger version).
The stunning exterior, on a crisp January morning (shot taken on the way out, but always good to set the scene)…

The magnificent central staircase…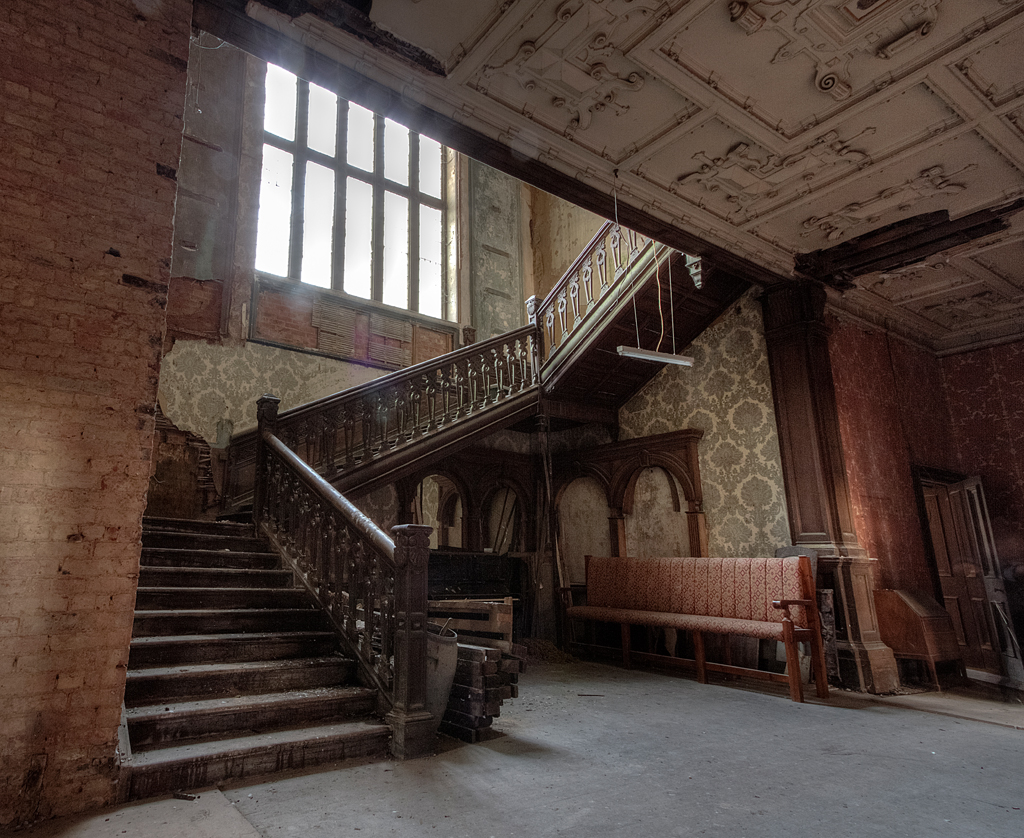 …looking up at the decaying ceiling.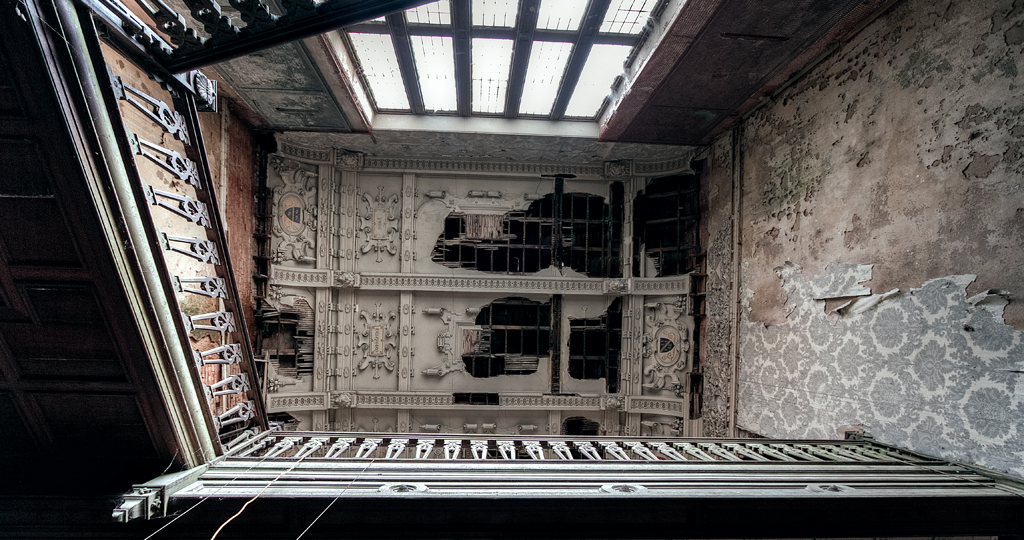 The Chaise Longues…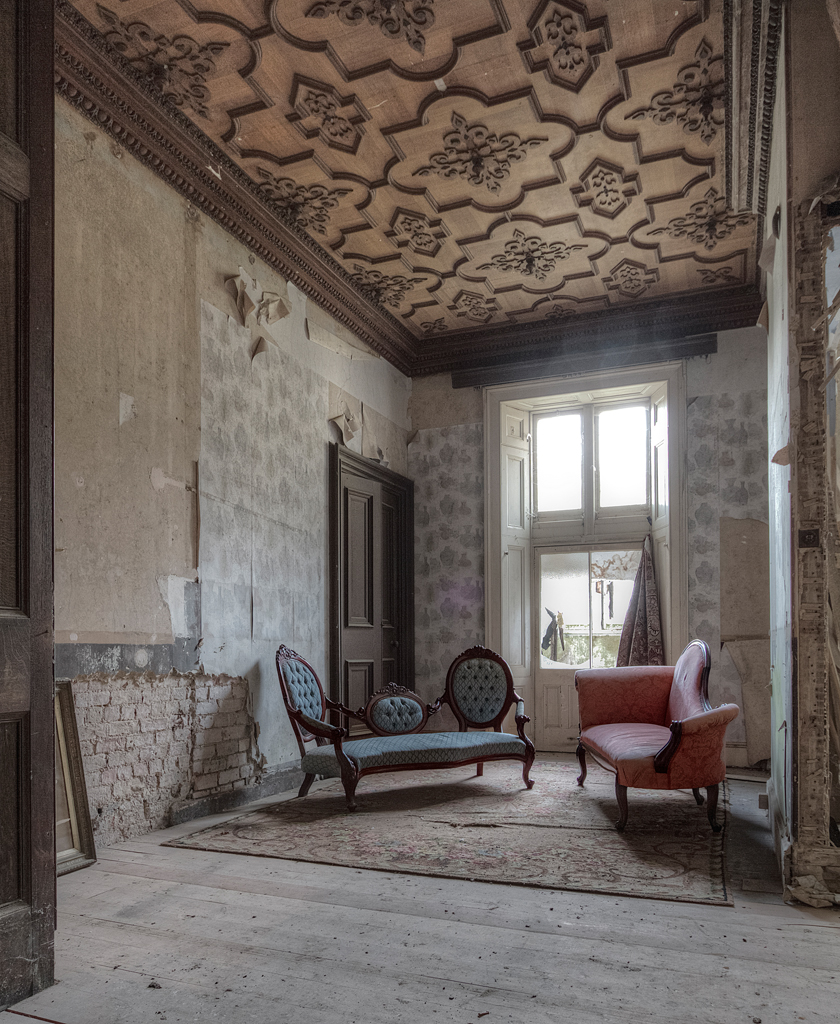 It's vital to keep your concentration when exploring locations such as this… it's easy to get distracted looking up and around at all the beautiful details, but always keep a careful eye on where you're treading!

Curtain detail.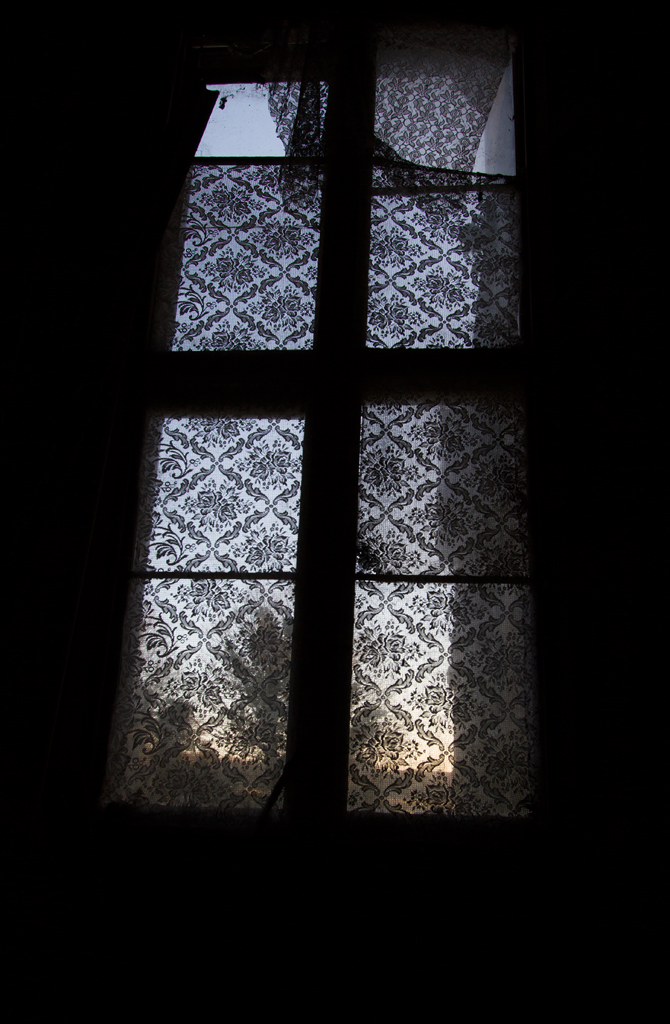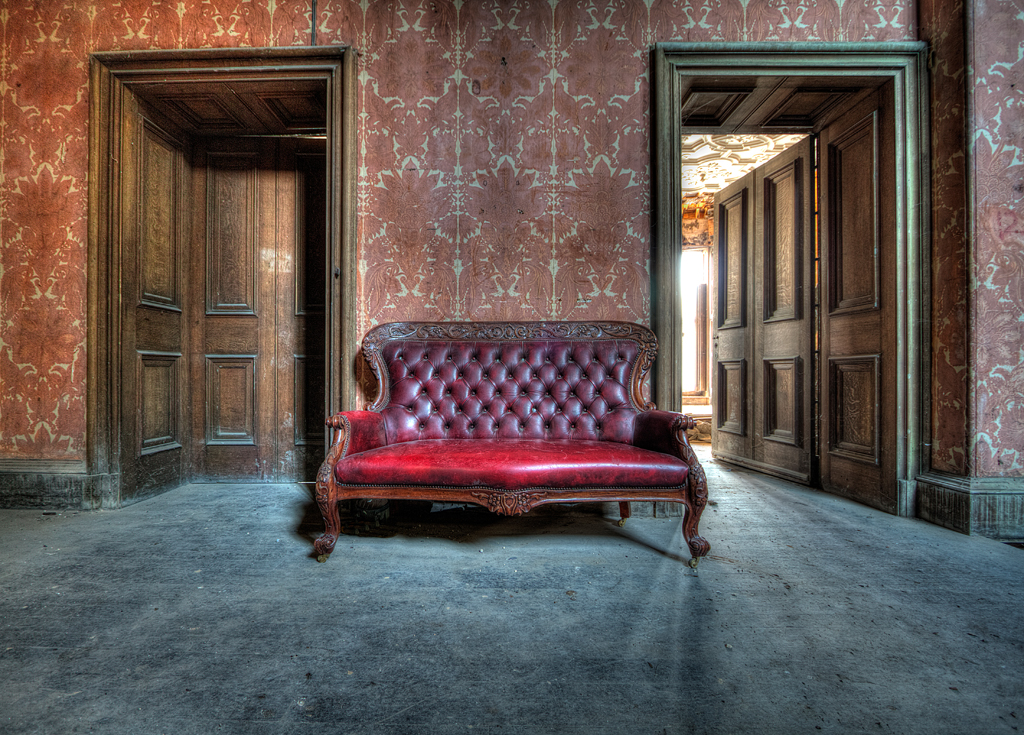 Another beautifully ornate ceiling…

…and fireplace. This room was interesting – one half piled with ephemera/junk, and the other half missing the floor!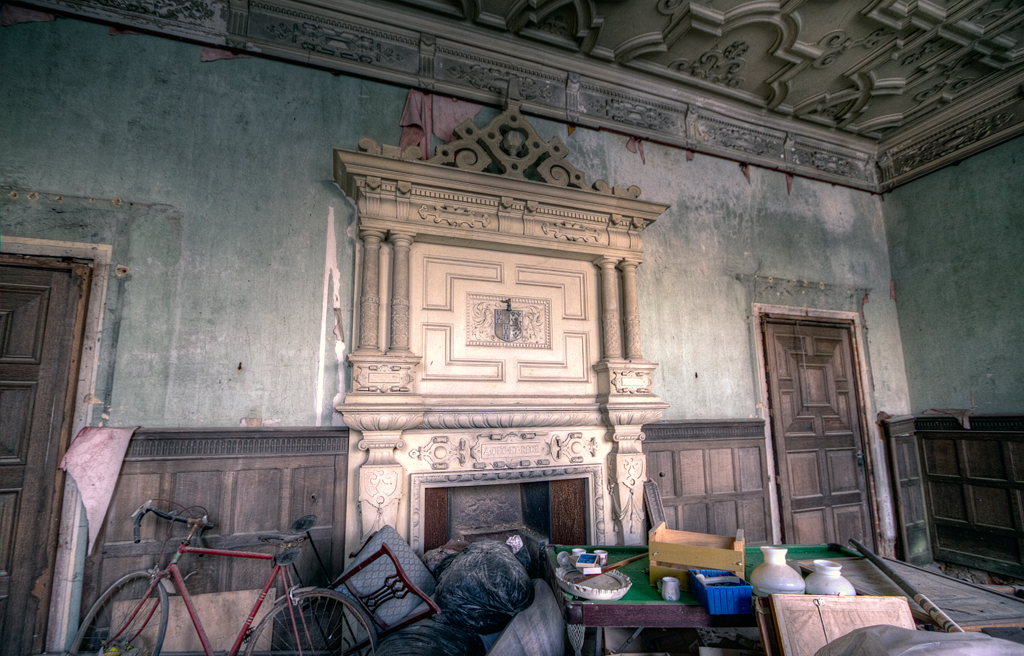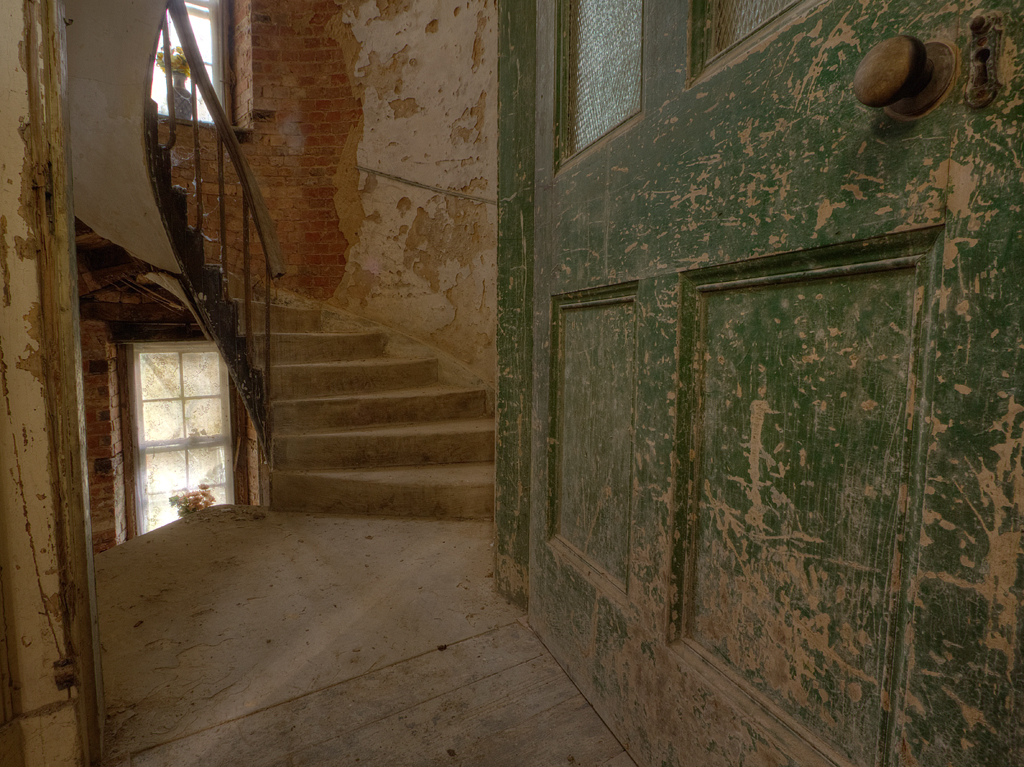 There was evidence of some repair work being in progress, although not on the scale which I and the other explorers thought would be needed to make serious headway in completing a full renovation.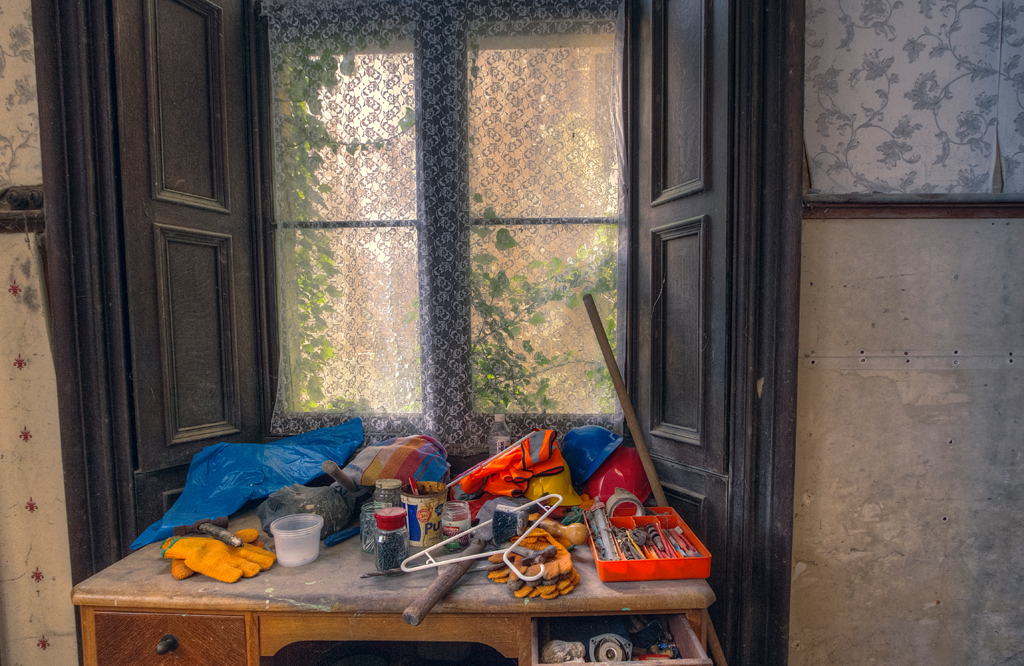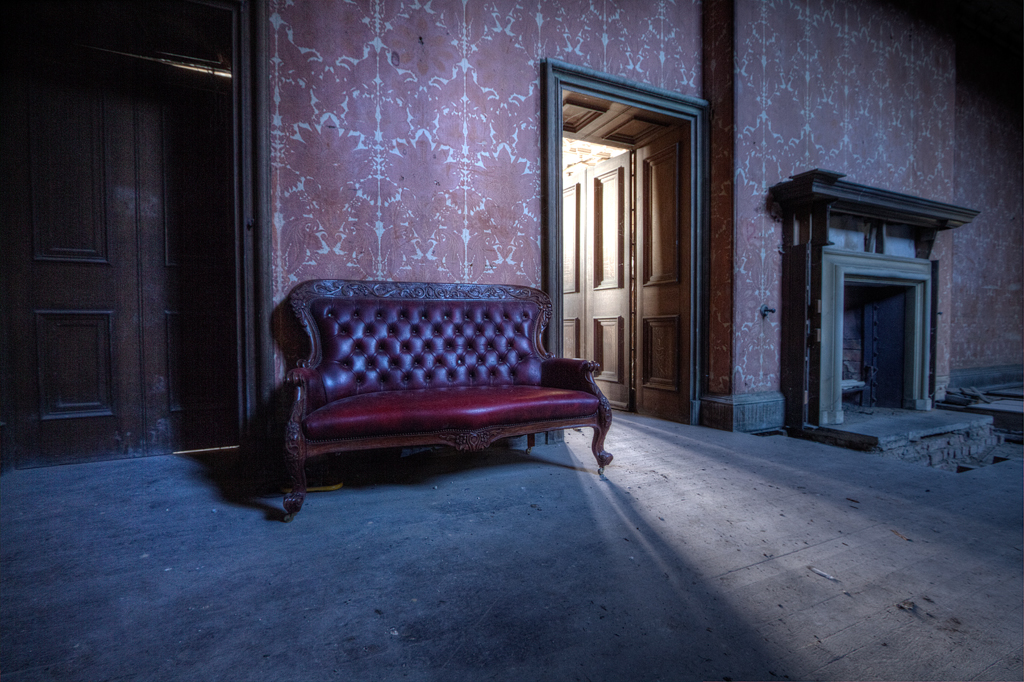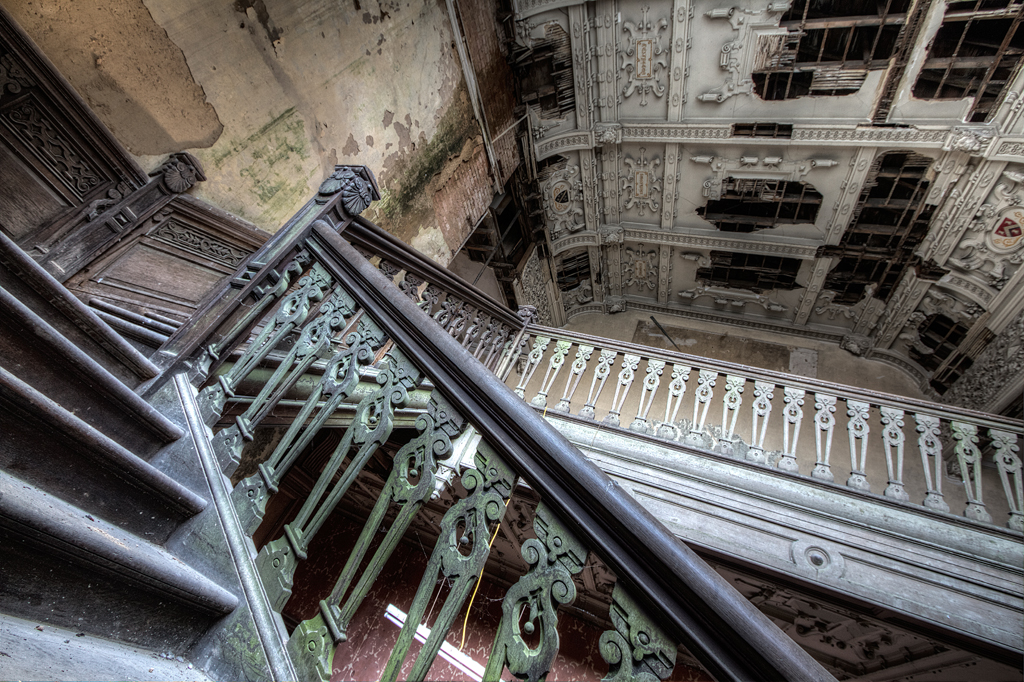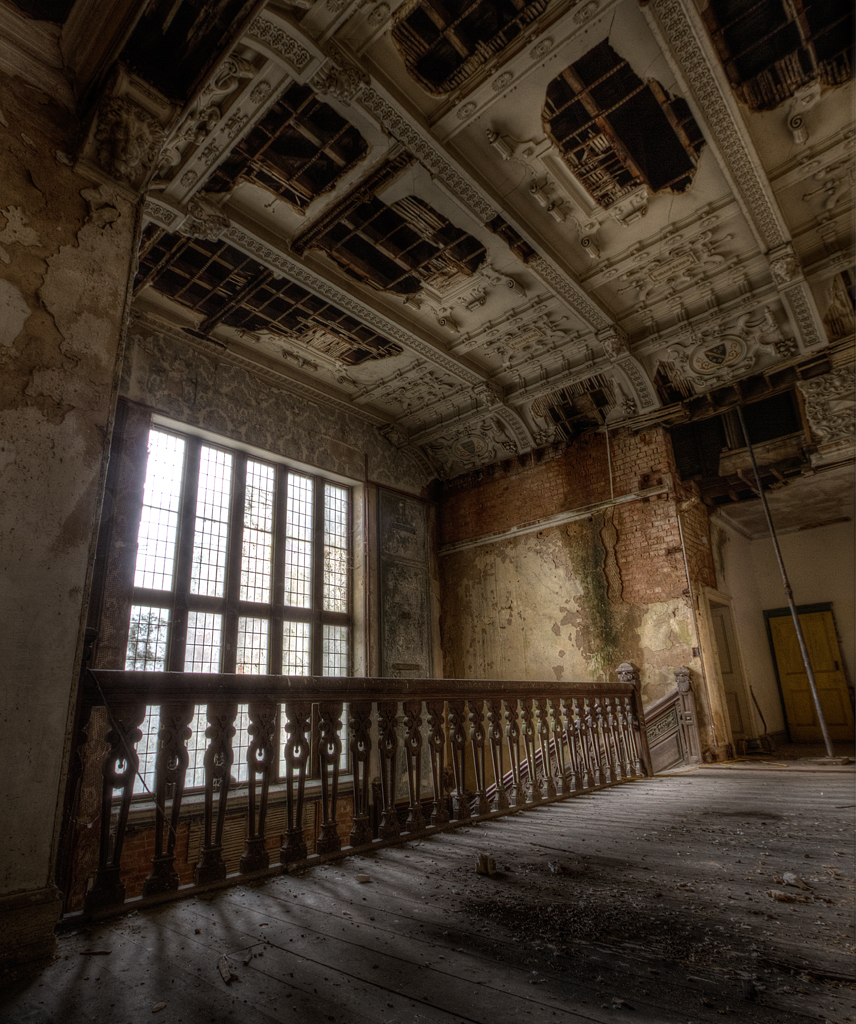 One of the attic rooms..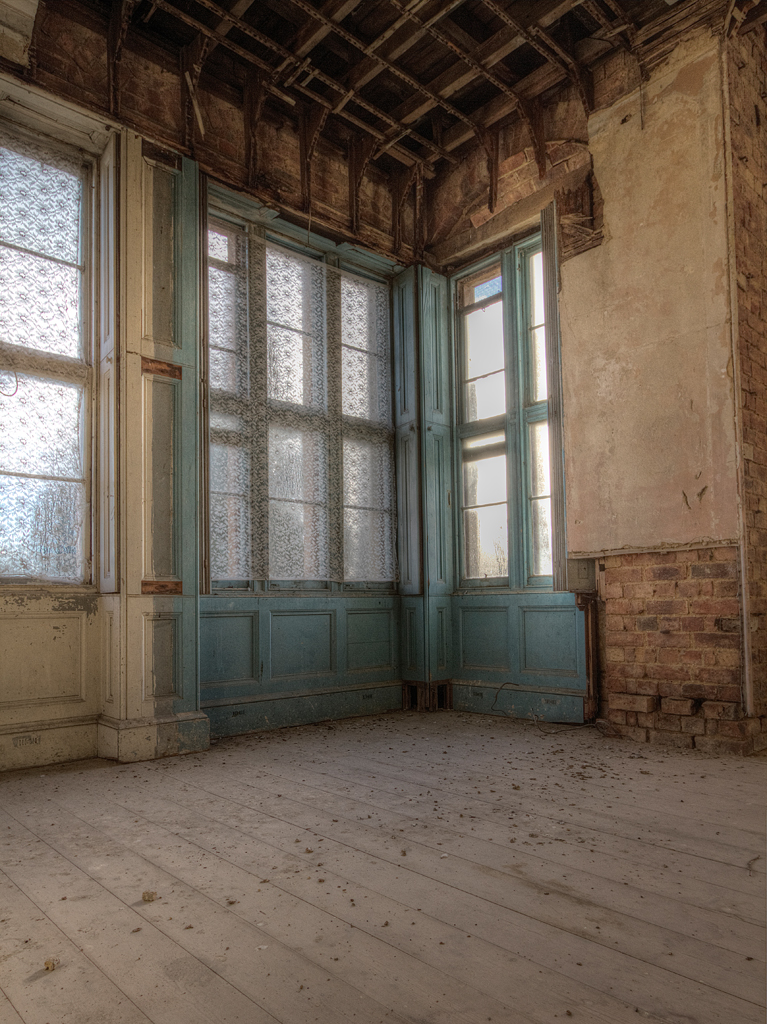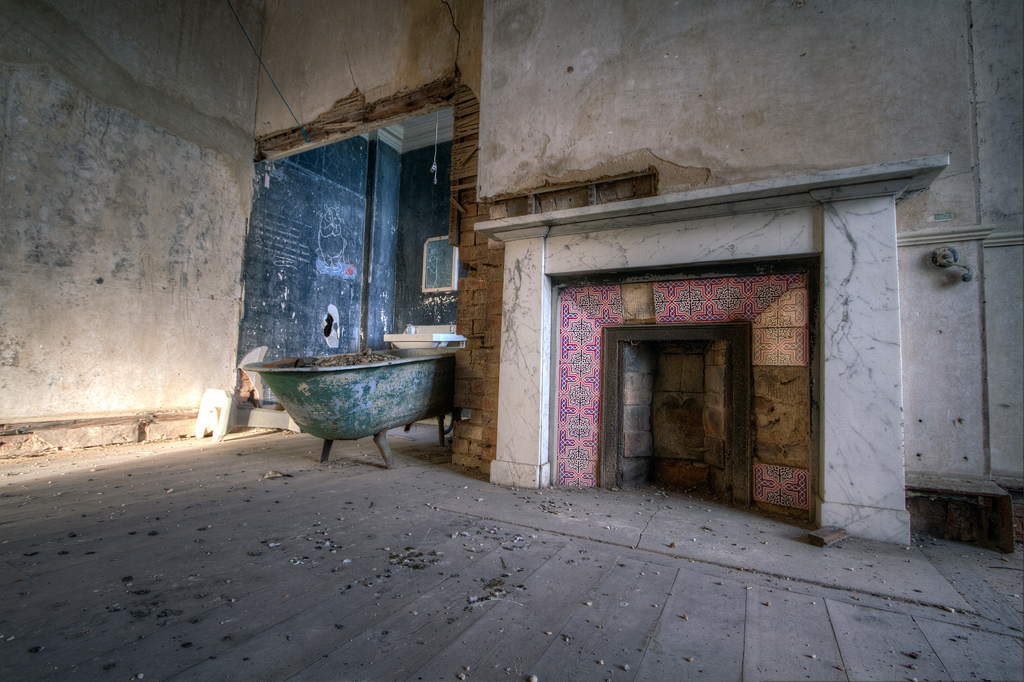 This spiral staircase hasn't survived the test of time as well as it's stone-built counterpart…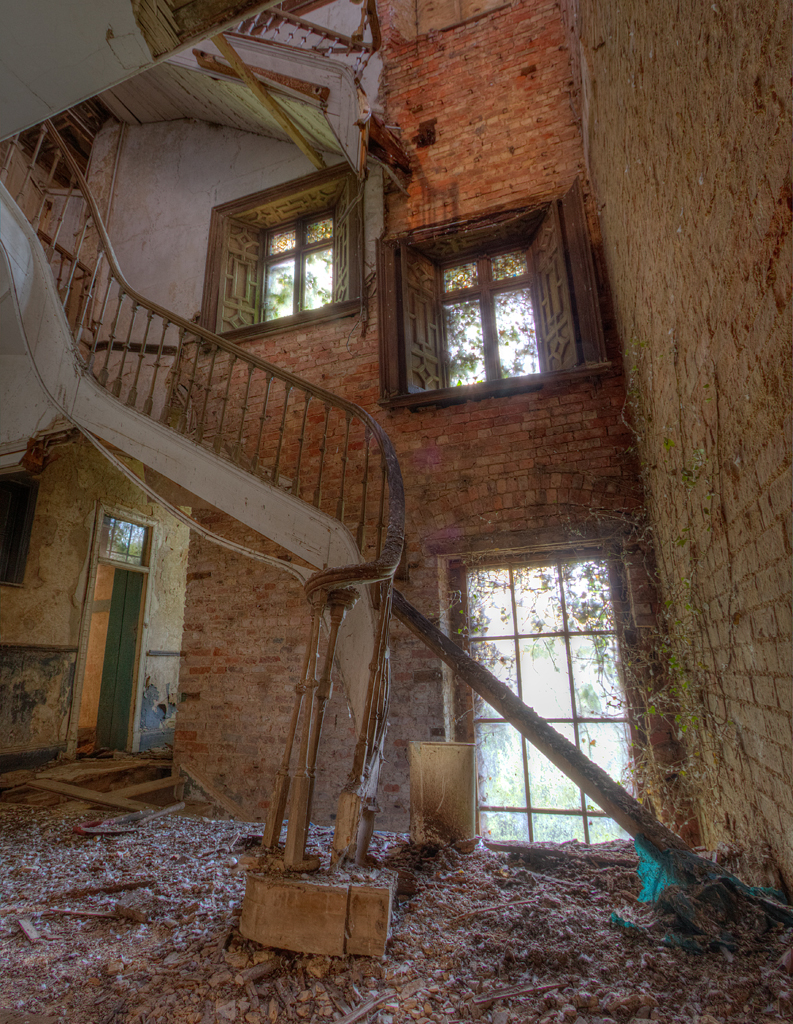 …just time for one more quick peek of the Chaise Longues room before heading off.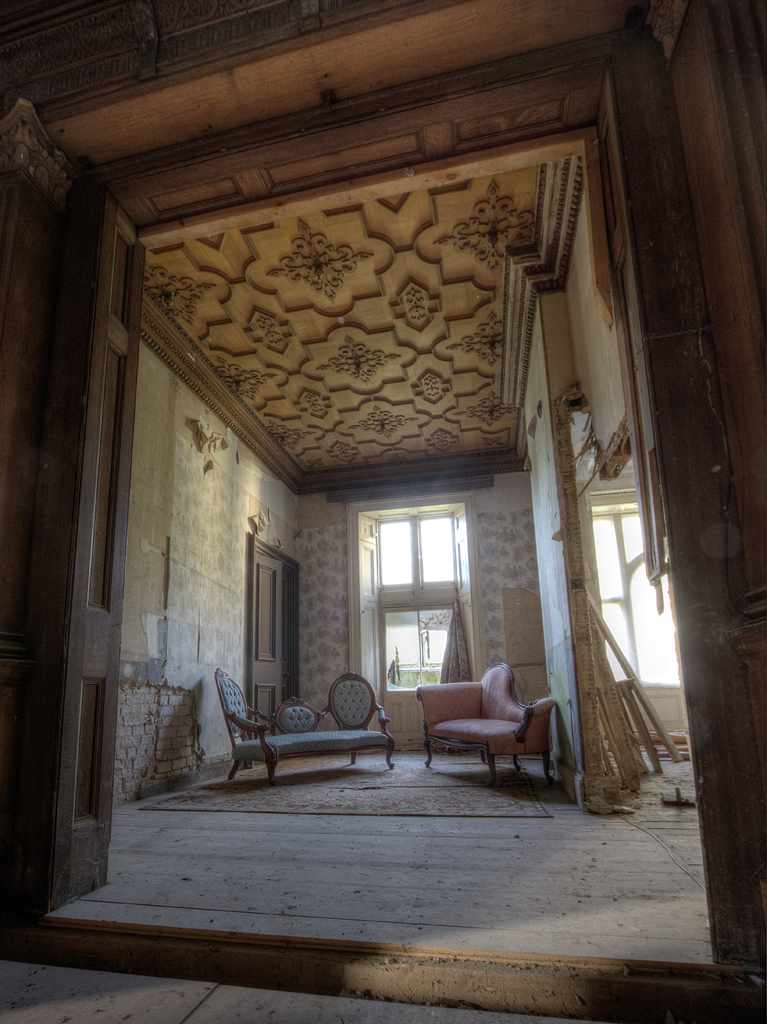 Exterior details…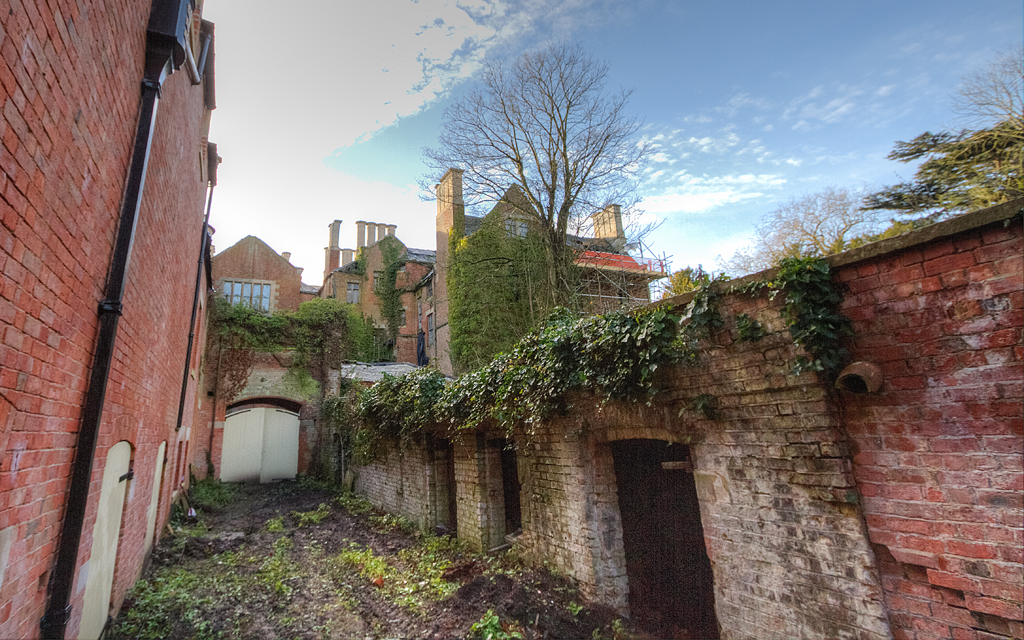 Farewell Chaise Abbey – thanks for the wonderful explore!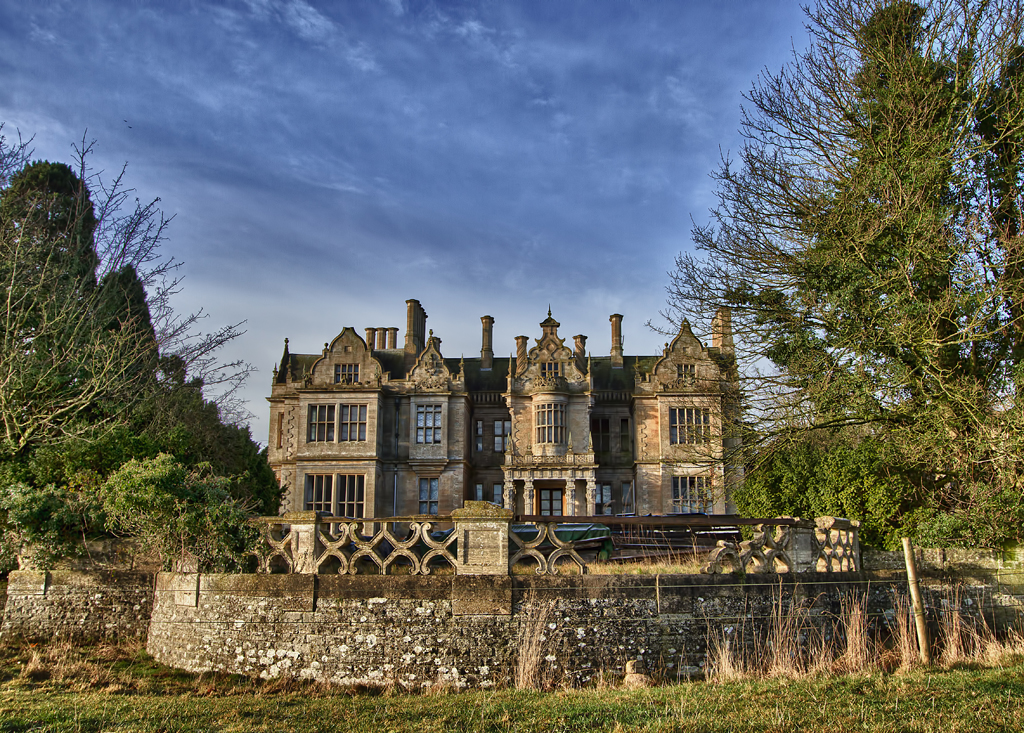 Thanks for looking – and if you haven't done so already then please sign up to follow this blog.
Cheers, Adam X