Explore #5 of the Operation Baguette tour
After the majesty of Chateau Lumiere, it was onwards to our next location of the day – Pensionnat Catholique.
History
This former Catholic boarding school for girls opened shortly before the outbreak of World War II, replacing a smaller school on the same site which dated back to the mid 19th Century. The school is huge, and is said to have over 1000 windows.
During WWII the school was initially used to house refugees, before being occupied by the German army when it invaded in 1940. The school was later used by the Nazis as the "Adolf Hitler School" to train future officers, and the main building used as a textile mill. During the liberation the school was occupied by the American army, and at the end of the war classes were able to resume in the autumn of 1945.
Post-war the school continued to grow in size, up to a peak of over 600 students it the 1970s, leading to it again outgrowing its capacity and a subsidiary being open nearby. However, student numbers then began to decline as they became more interested in science and technology.
The school finally closed its doors in the early 2000s.
Our Explore
As you will see the site has seen better days, and a fair proportion of those 1000 windows have been smashed during the decade or so since its closure – including some of the stained glass ones in the beautiful chapel which was the principal reason for our visit.
That said, there was still plenty to grab our interest for a couple of hours, including the old gym/sports hall, classrooms, and the usual staircase and corridor porn.
The chapel also gave us the opportunity to revisit our group shot from Monastere Mont G during our last European trip – with Dan taking Rebecca's place. Our posing caused equal measures of amusement and bemusement for the group of French explorers who happened to be visiting the chapel at the time!
As always [Click on a photo to VIEW LARGE]

The beautiful chapel.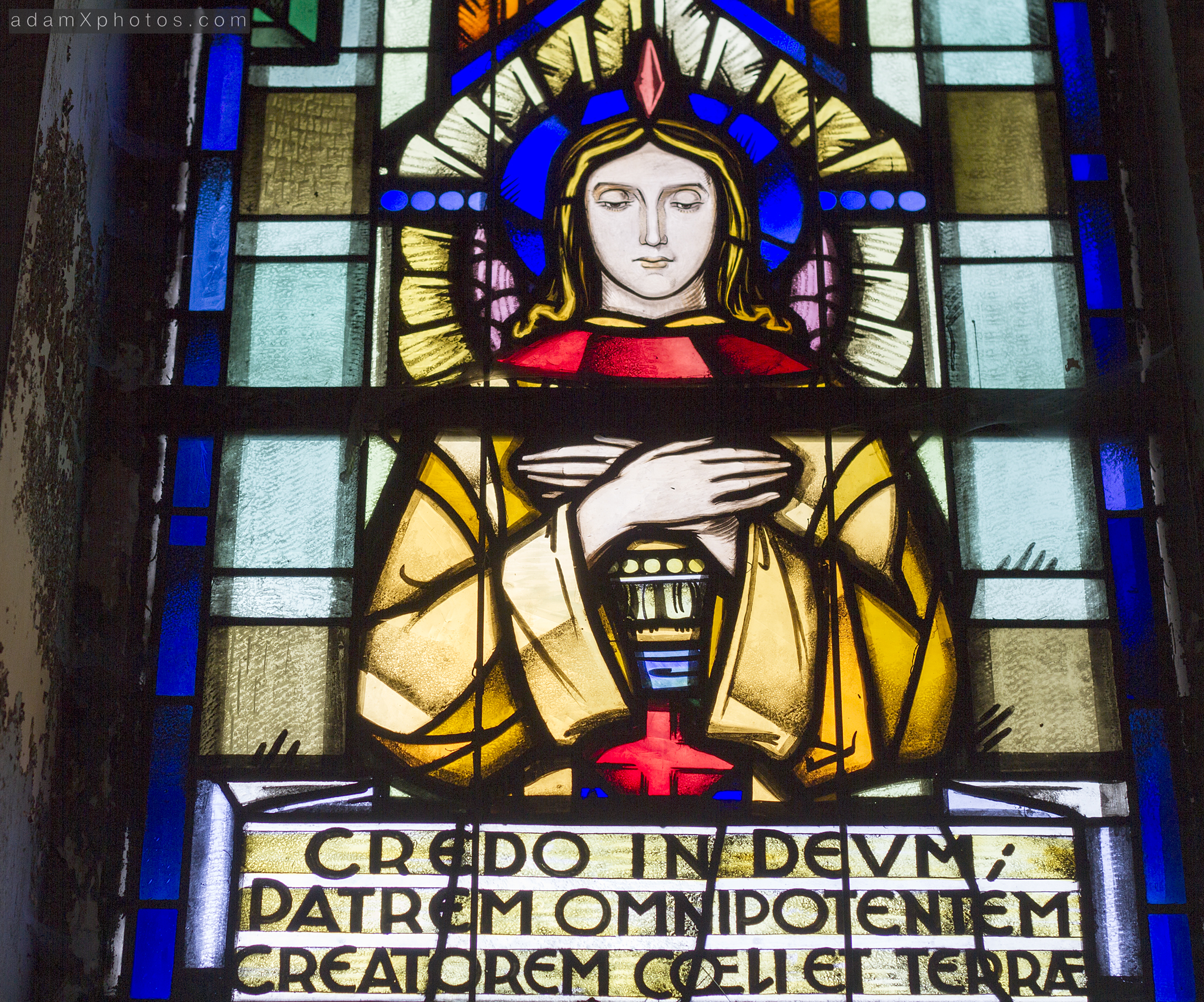 Window detail.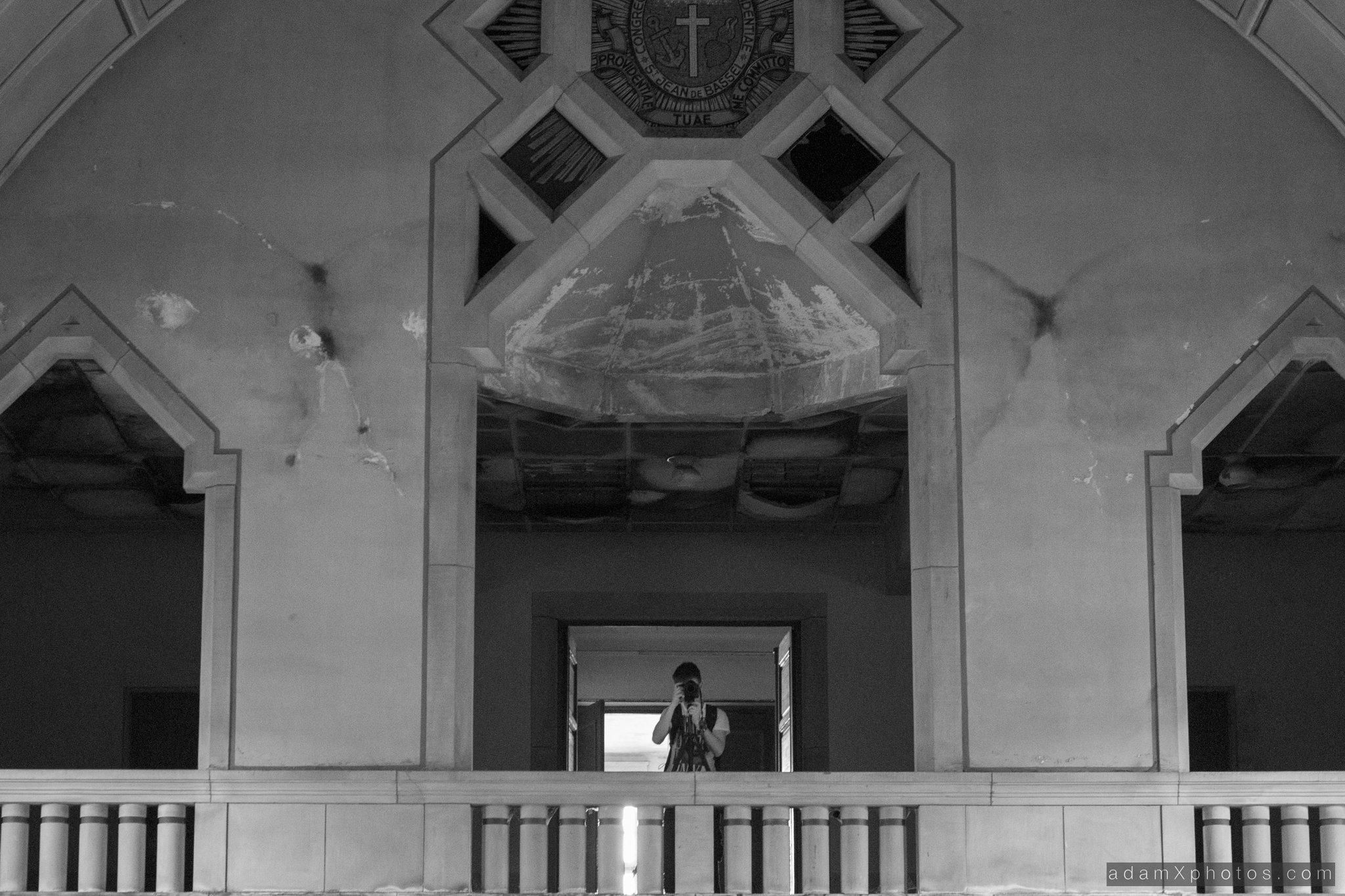 Dan doing his thing from the balcony.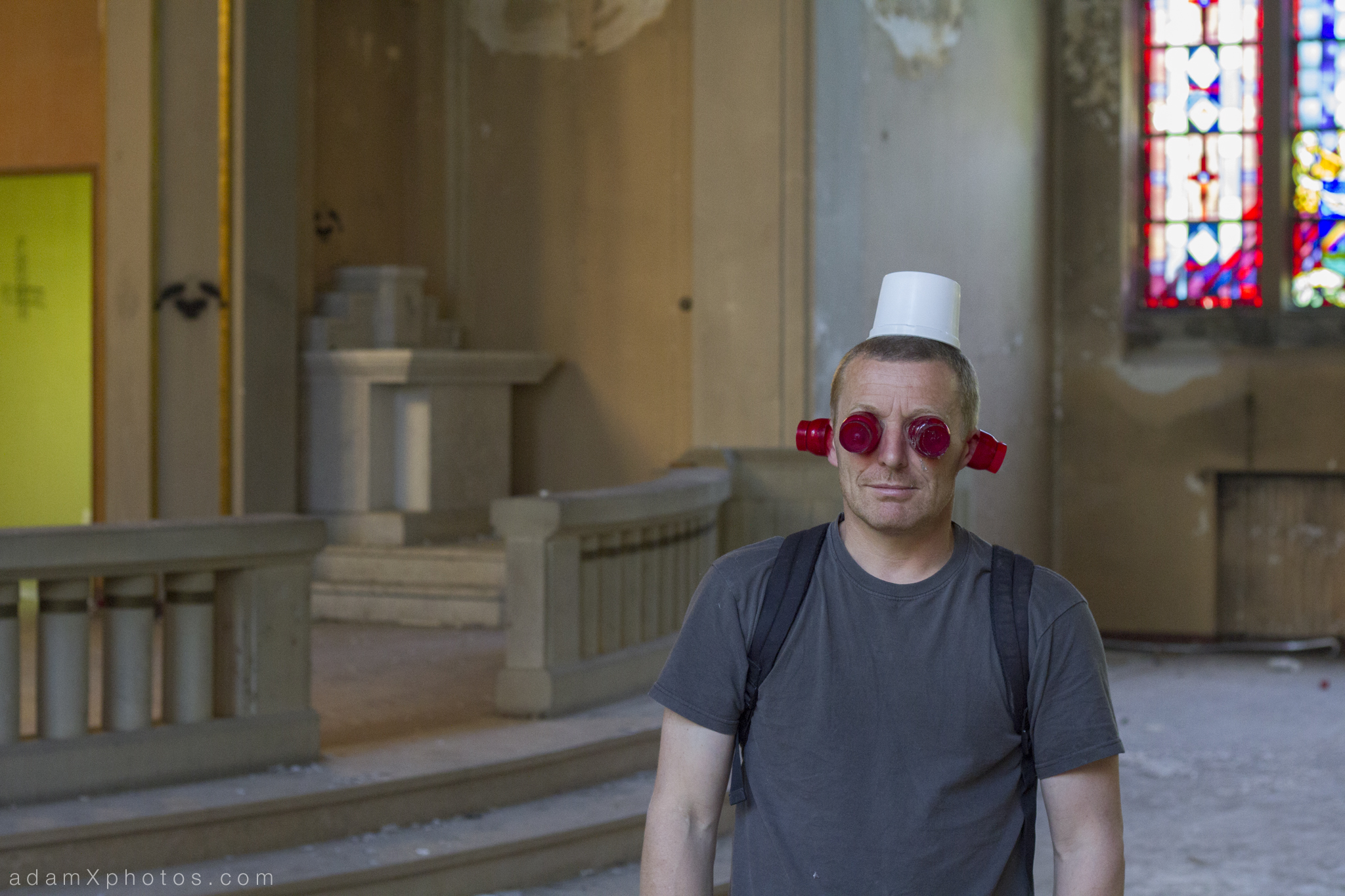 Darren… err… doing his thing! 🙂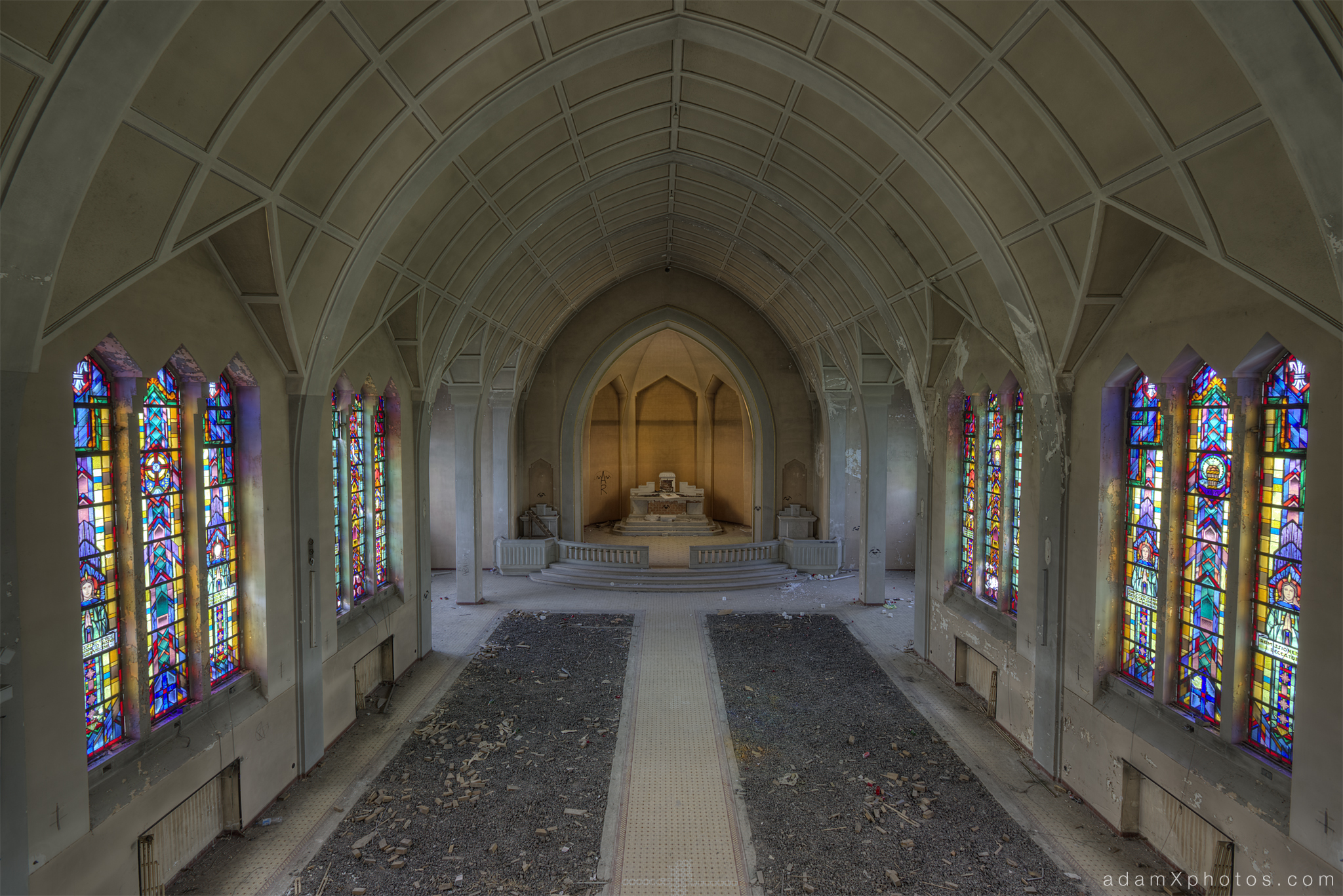 View from the balcony.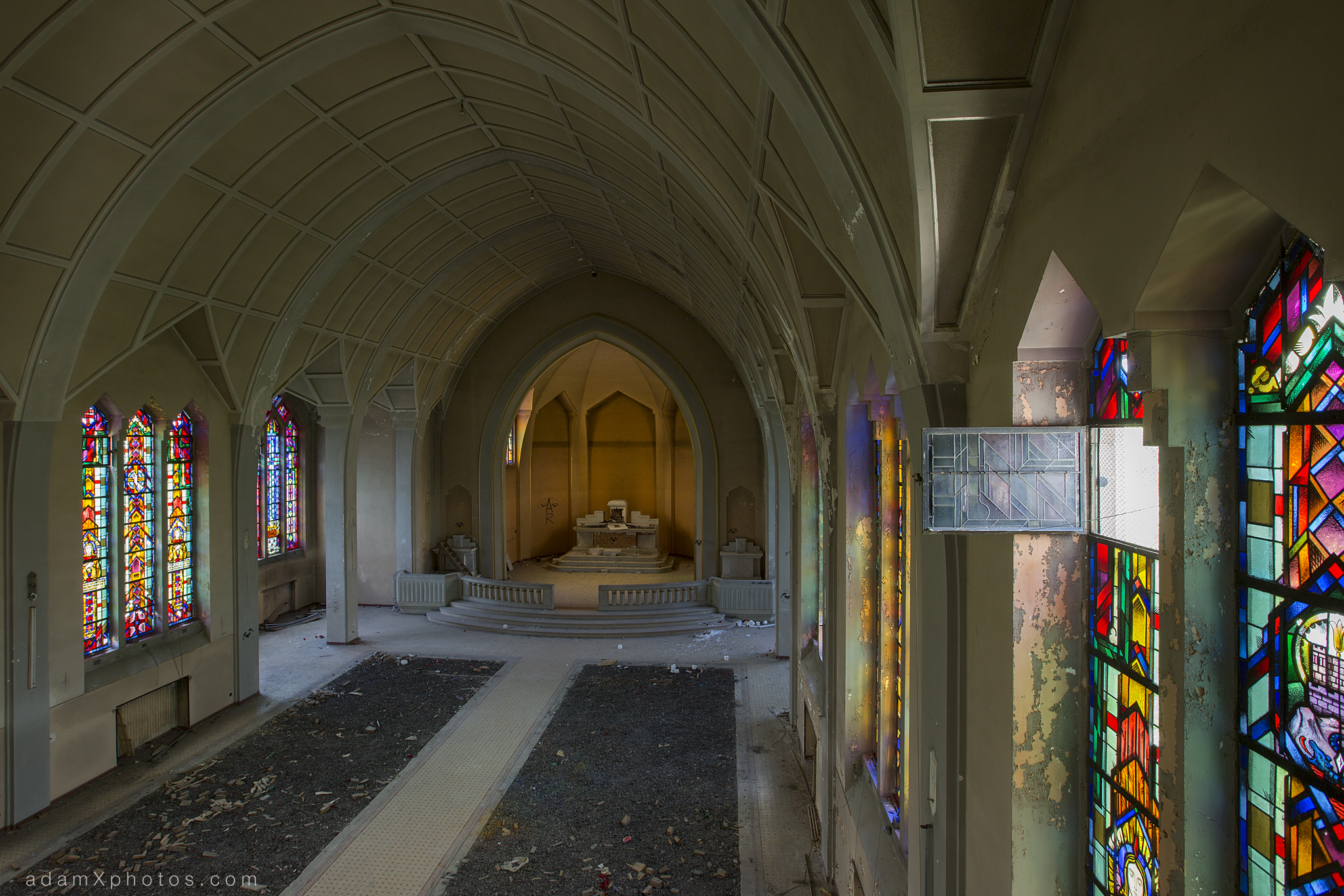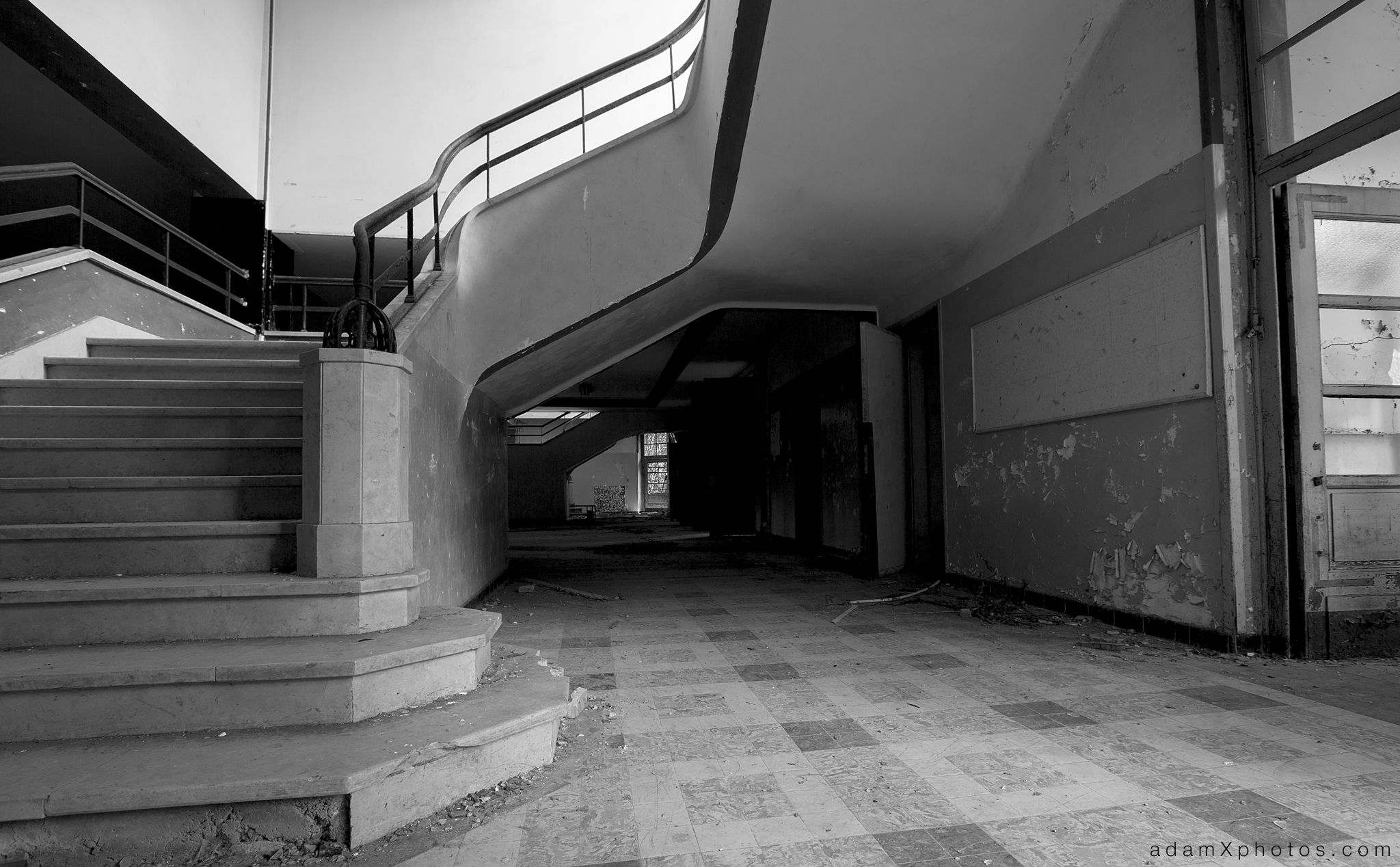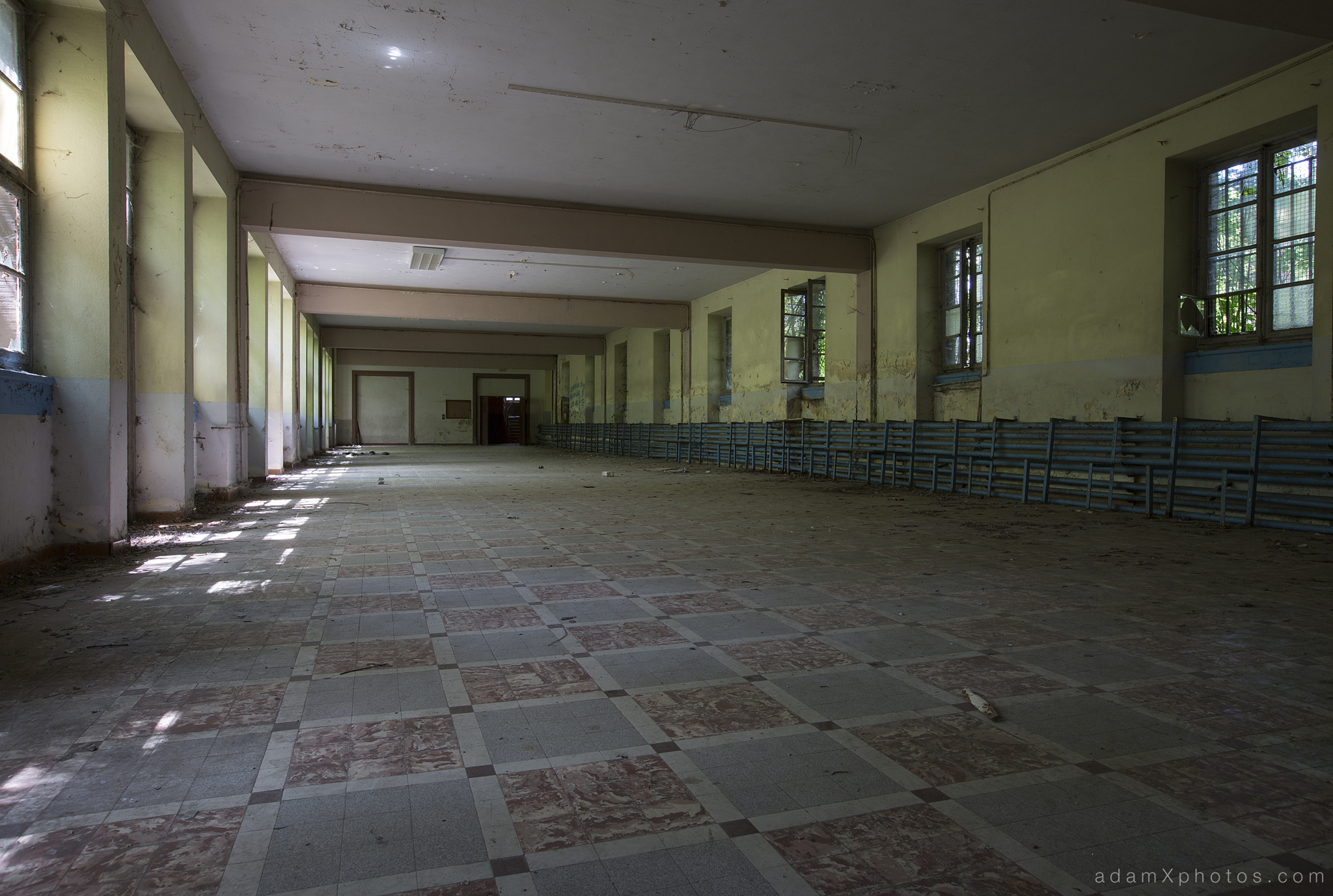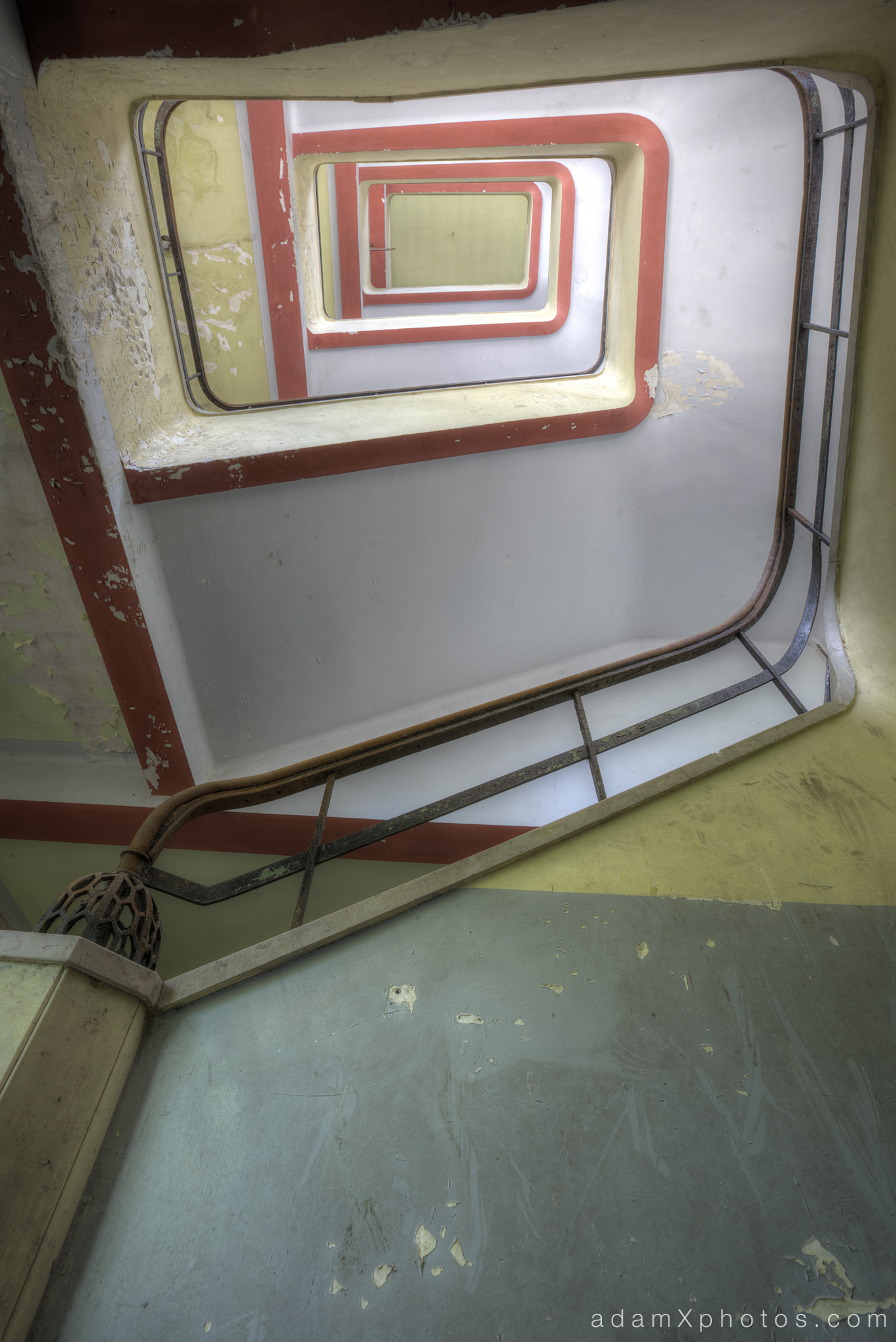 Stair porn….

…and a bit of corridor porn.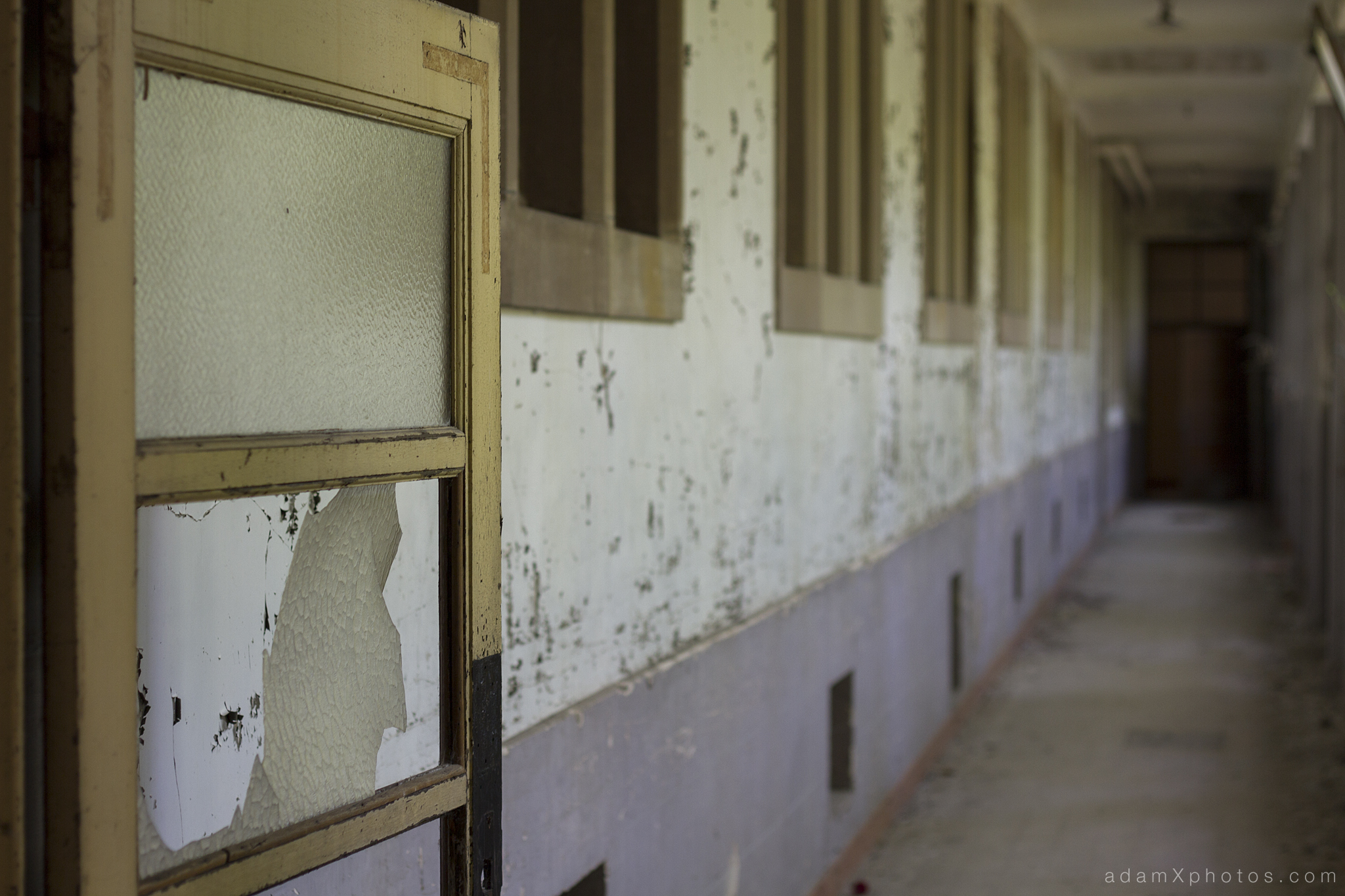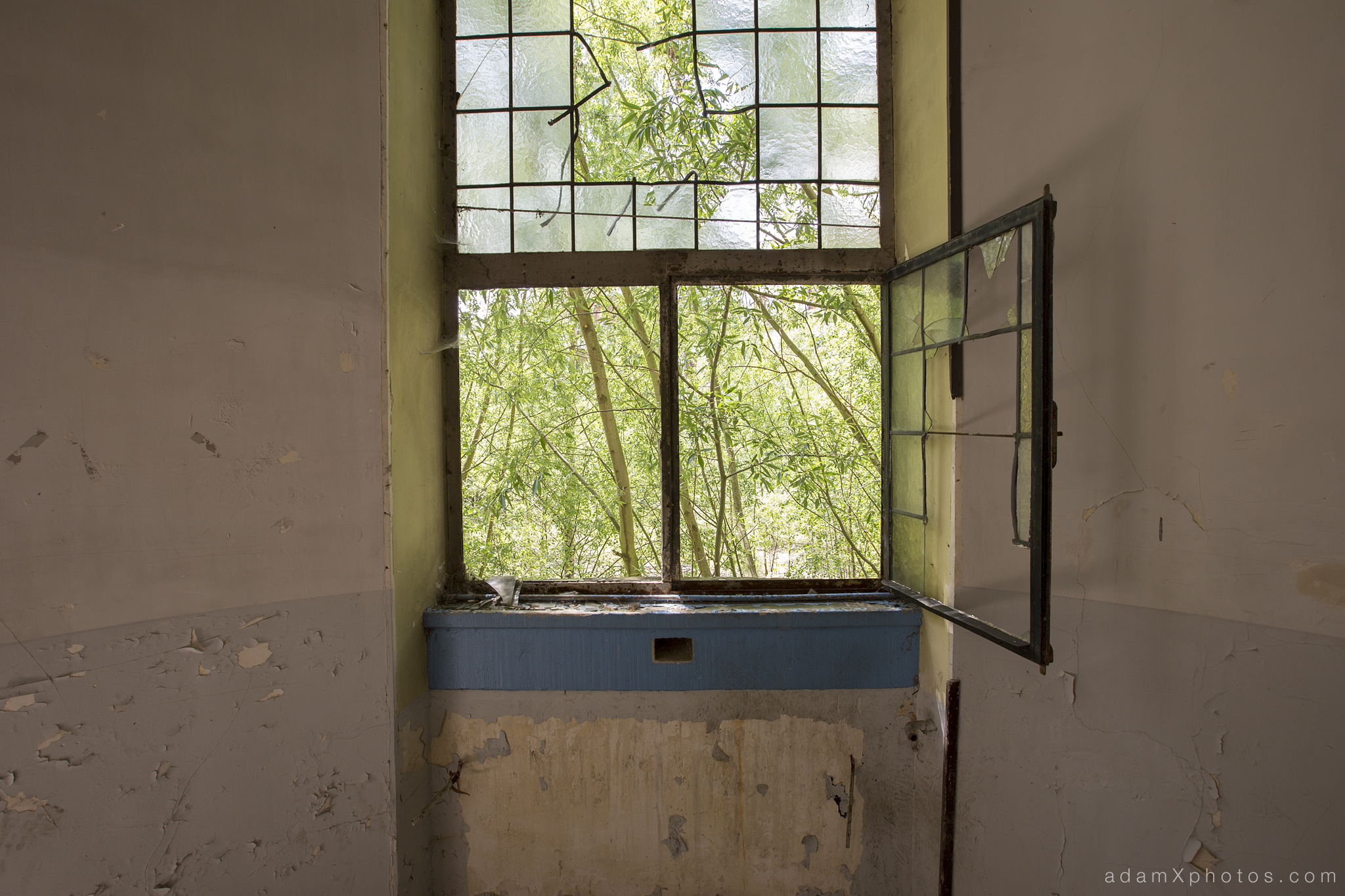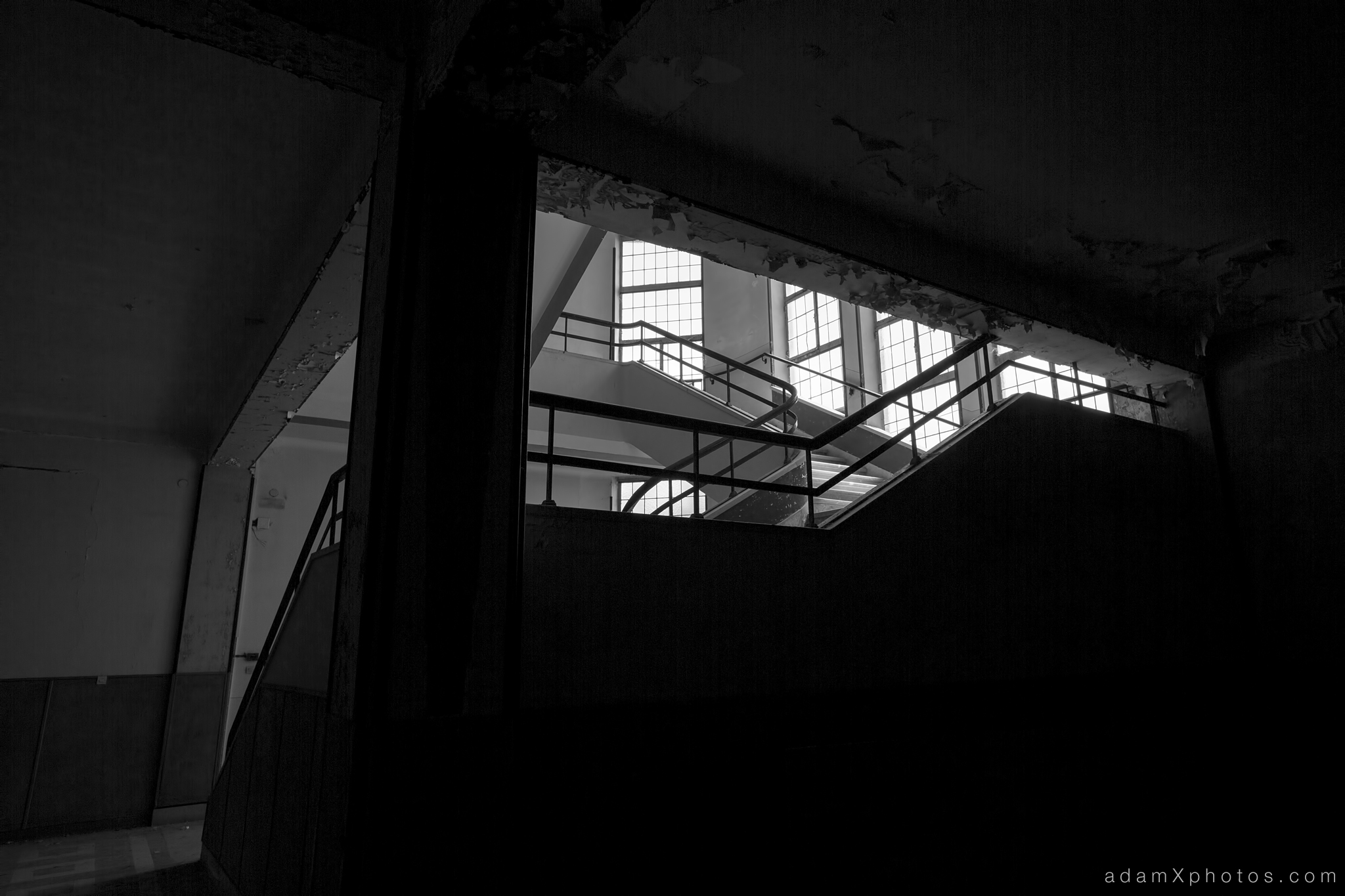 A stairwell / negative space shot – best viewed large.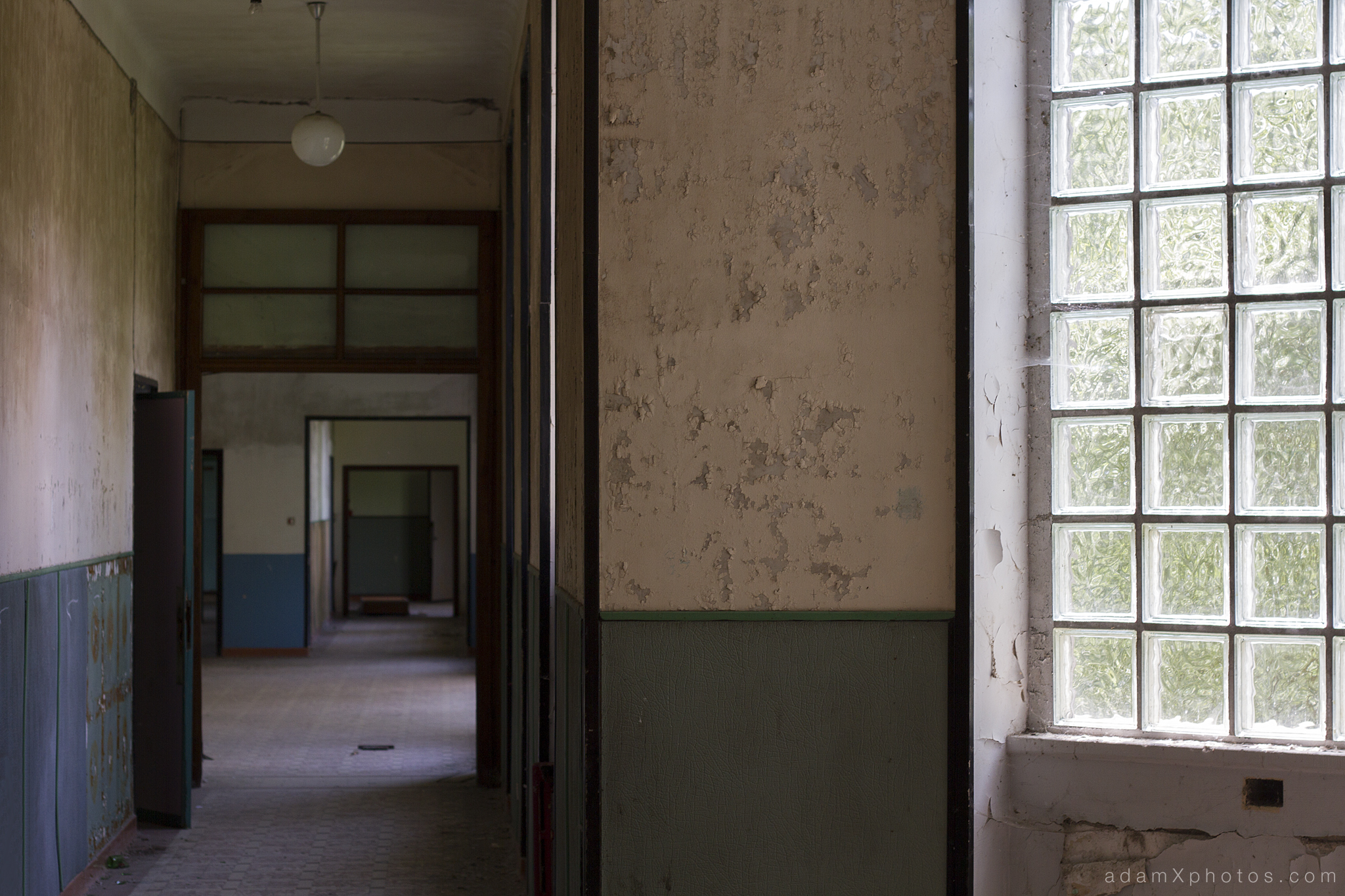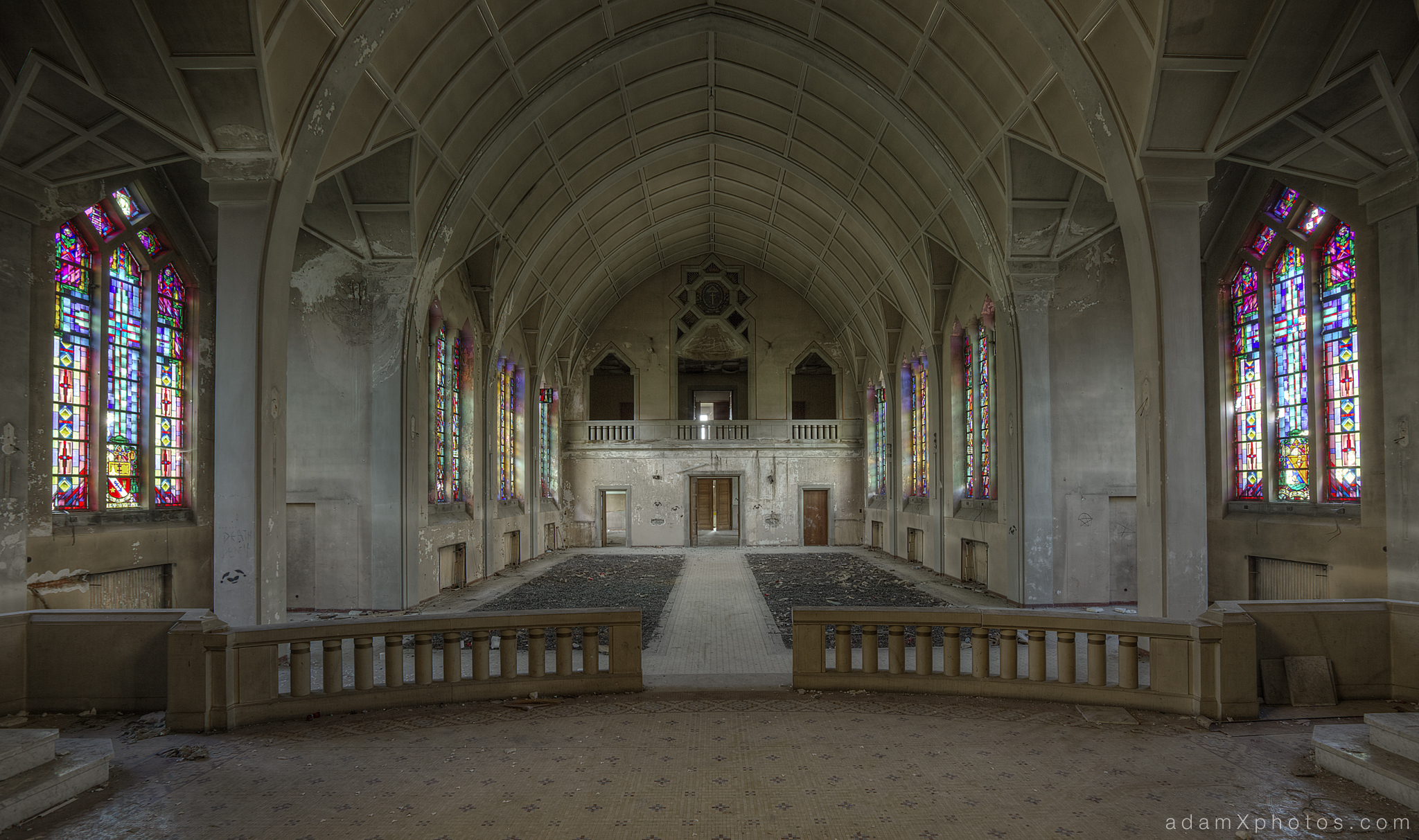 We had to nip back into the chapel for a few more shots…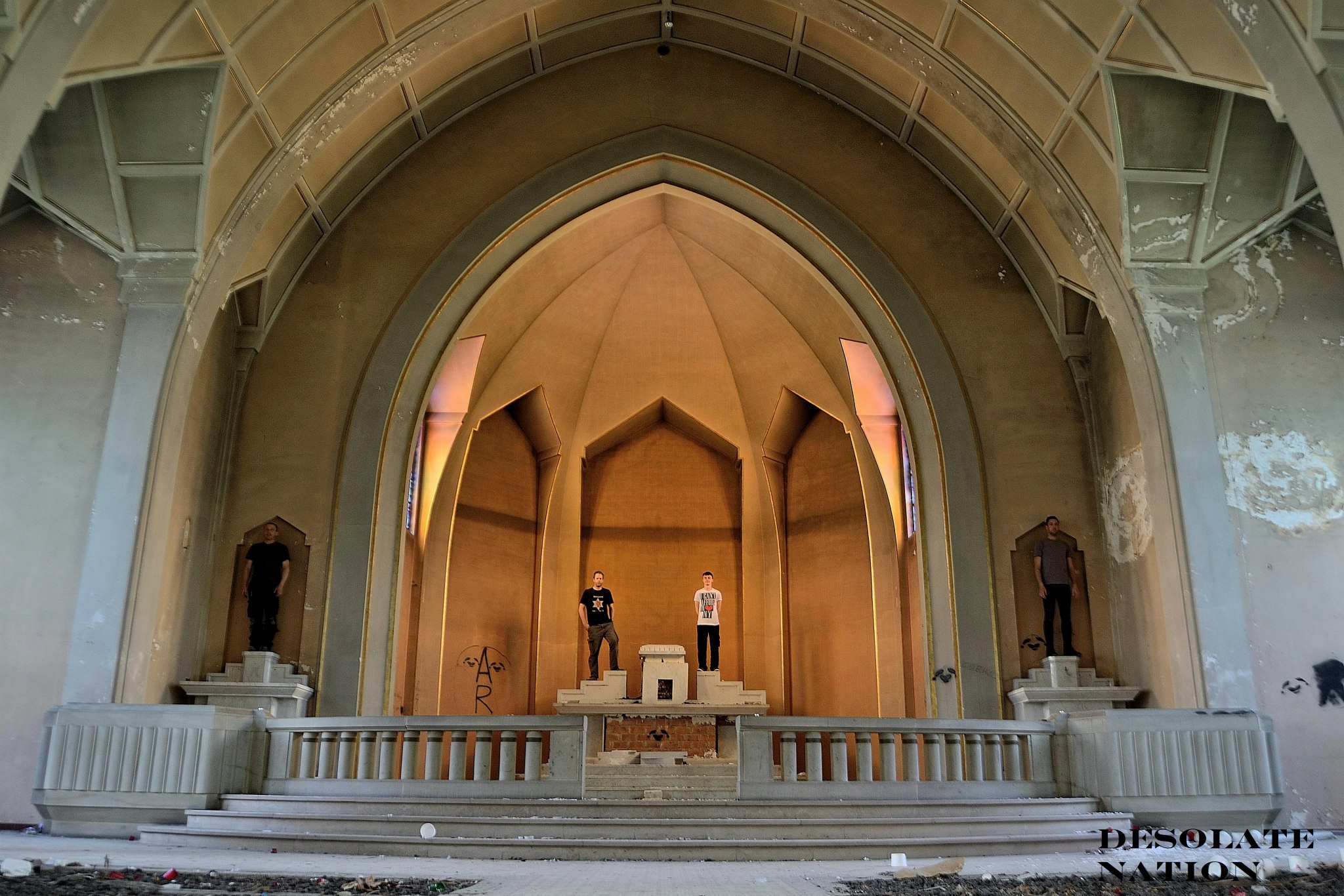 …including the group shot mentioned above. Photo used with kind permission of Desolate Nation, all rights acknowledged.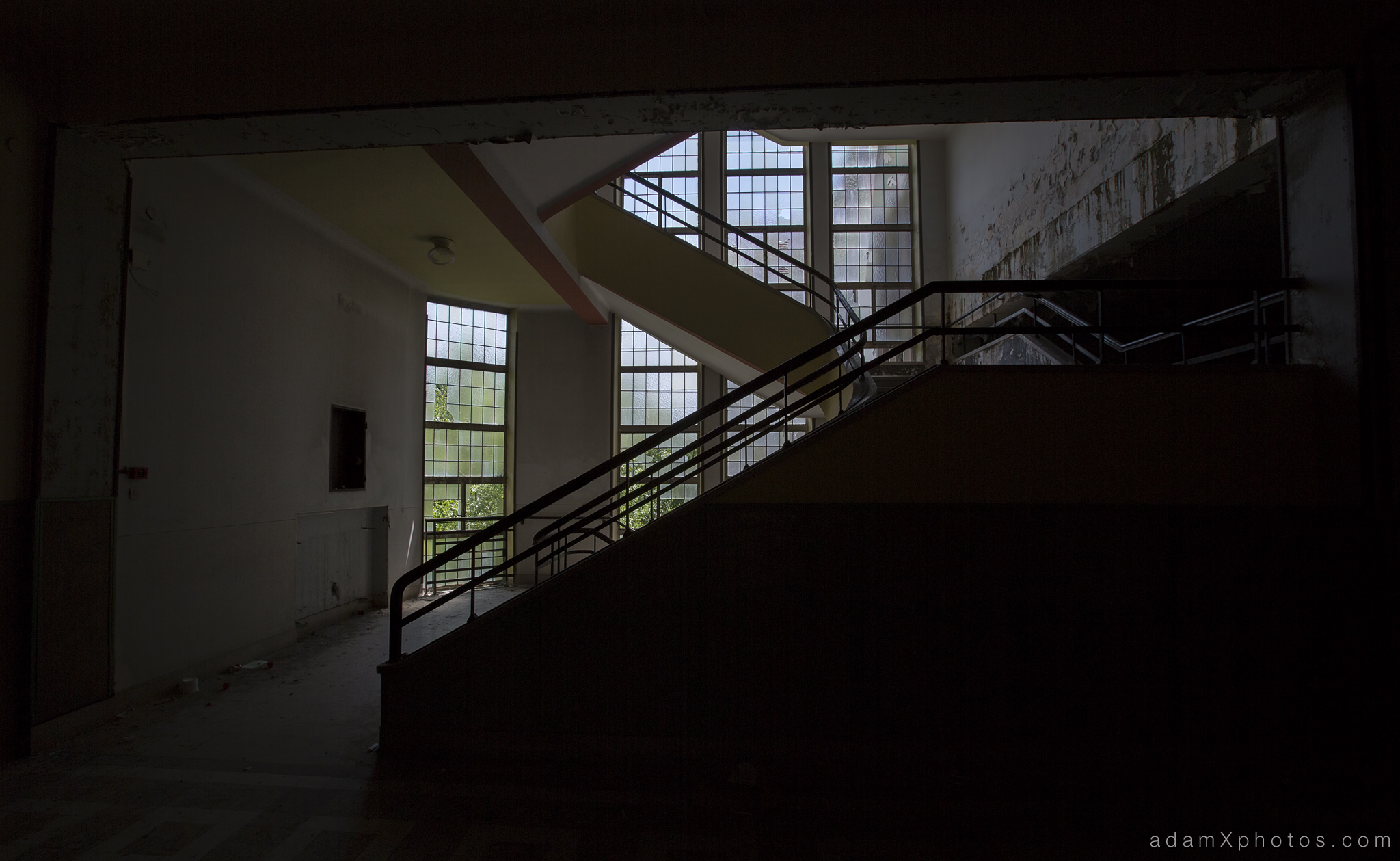 Another staircase/negative space shot – definitely best viewed large.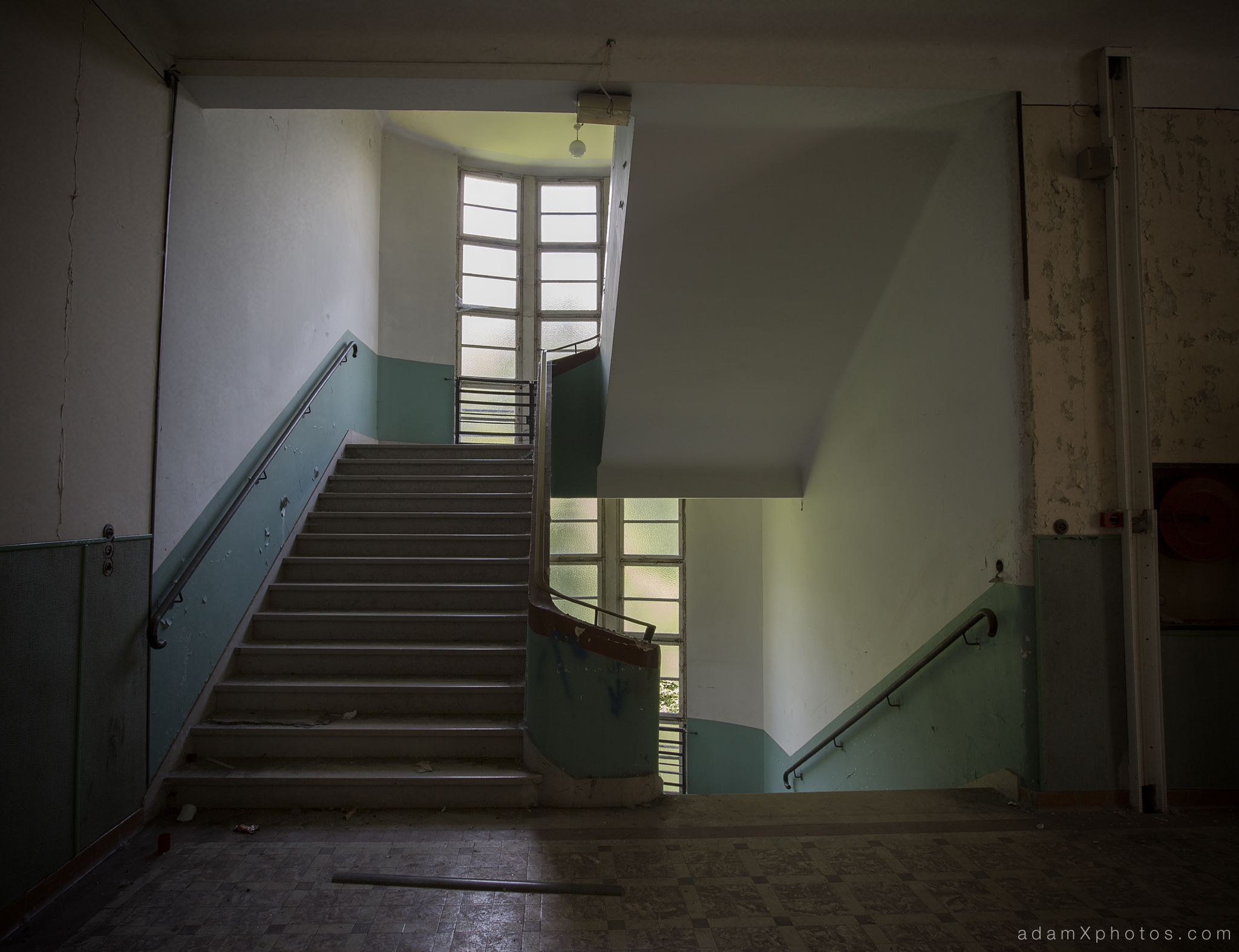 The classrooms…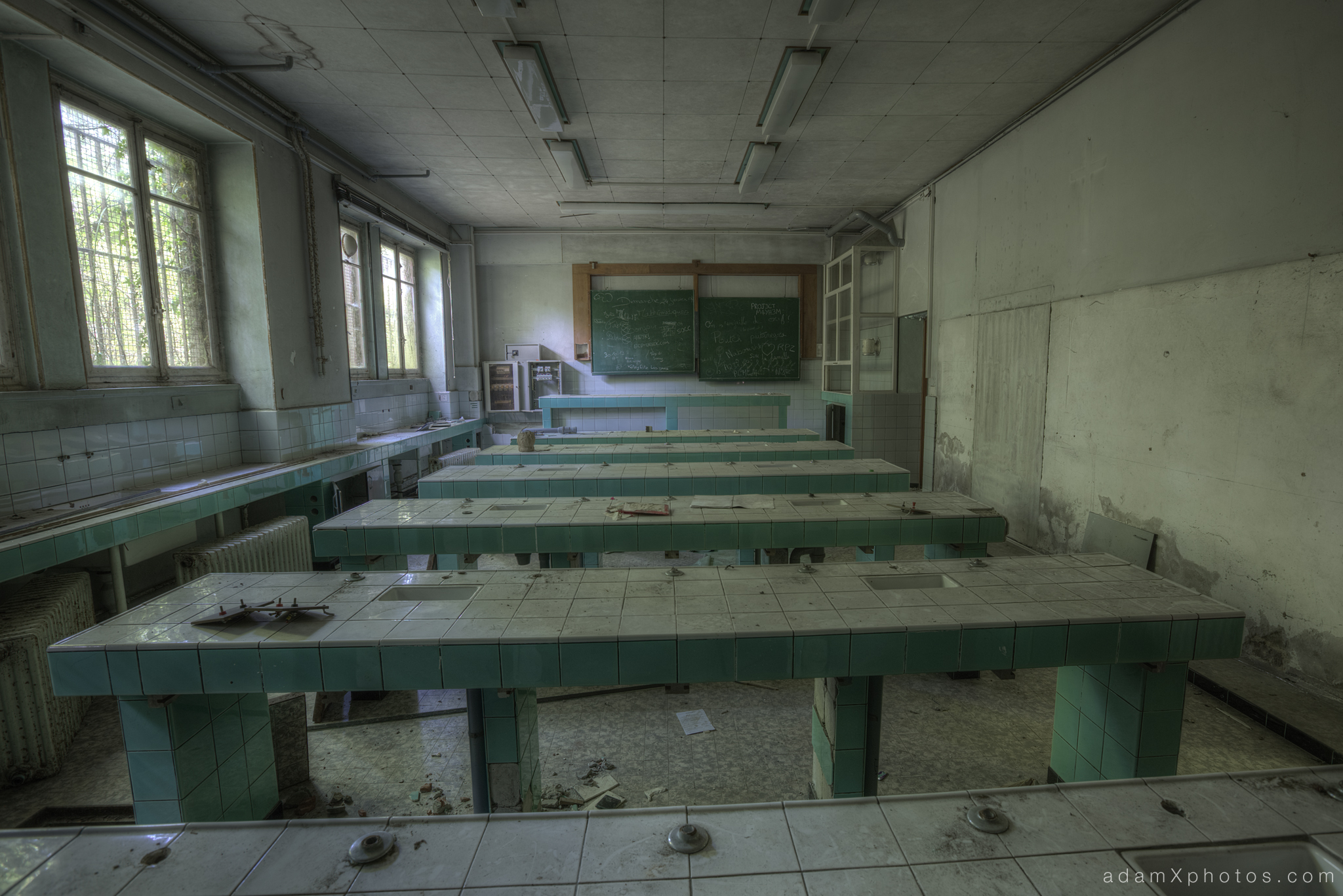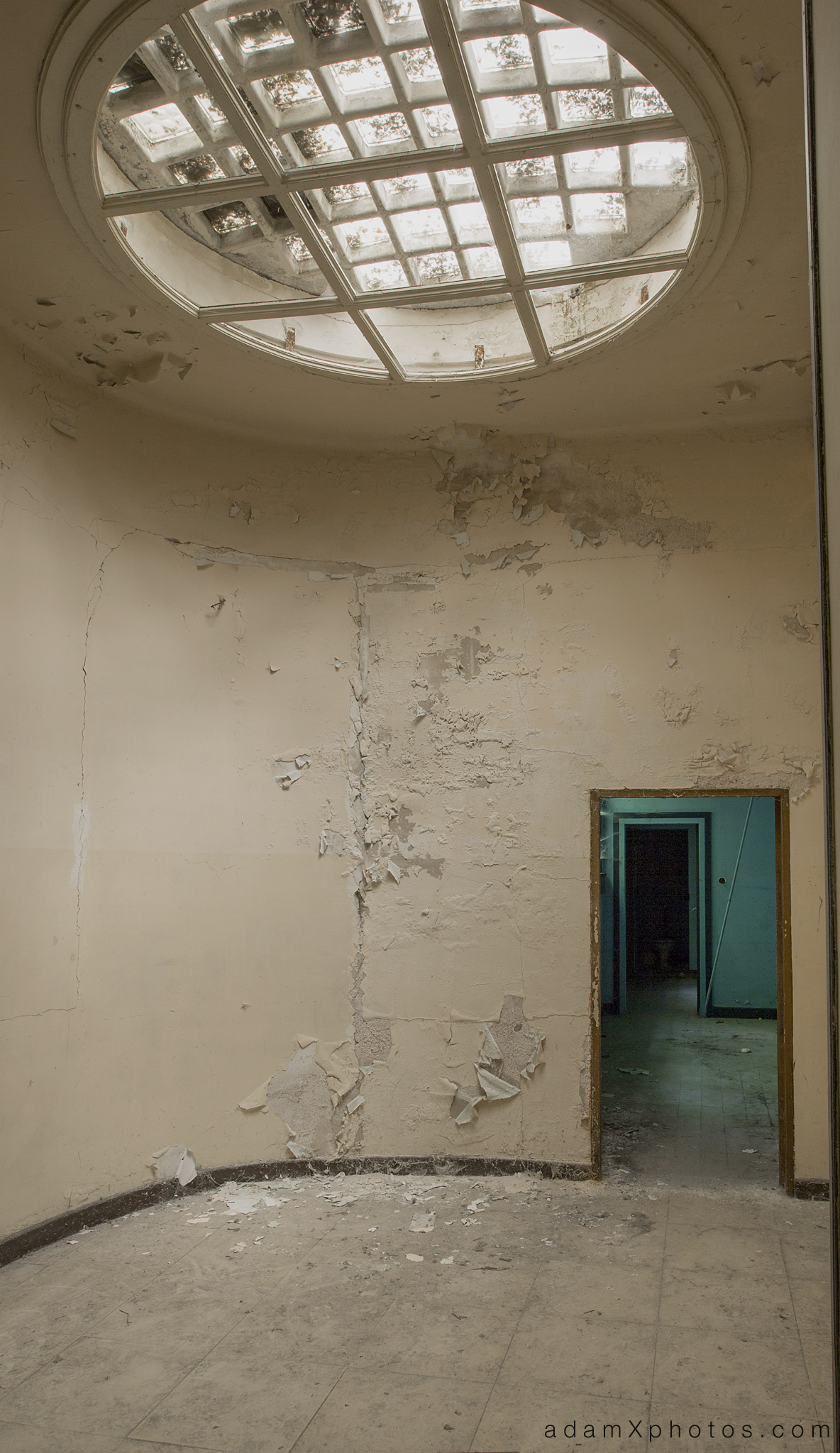 Beautiful skylight – I wonder what this corridor looked like in its day?

And in to the gym…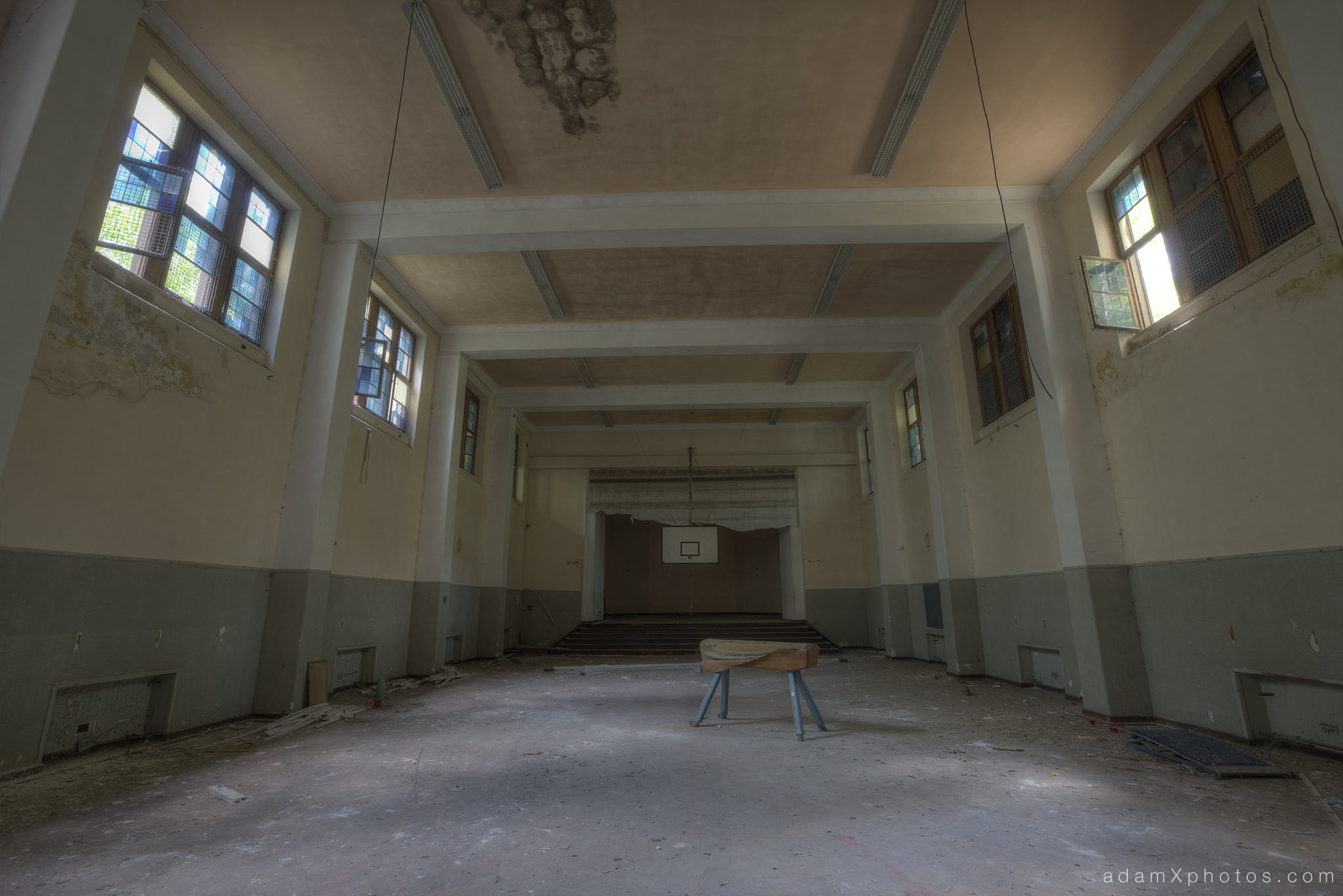 Thanks for looking – more reports coming very soon!
Cheers
Adam X