Explore #4 of the Operation Baguette tour
After the sleep-deprived fun and games of the previous day's exploring I was simply delighted when my alarm went off at 3.30am. Ahem. Dan and I shuffled around our room in semi-conscious monosyllabic fashion, plugging charged batteries back in to cameras, and trying to wake up for another day of derpage (i.e. exploring 'derps' – derelict places, try to keep up at the back).
In truth, it's amazing how much better you feel for only a handful of hours sleep after having gone the previous 38 hours without any, and once I'd got up it didn't take long to be fully awake, as the excited anticipation of our first target of the day began to kick in.
Chateau Lumiere is one of the undisputed highlights of the current urbex 'scene', and it was the location around which we had planned our whole trip. It was still another 2 hours drive from our Gallic motel, so after heading off shortly before 4am my 3 companions were soon snoozing once again. I enjoyed having a bit of quiet time to concentrate on the road ahead and watch the sunrise slowly pierce the thick morning fog which lay like a blanket in the valleys of the undulating countryside.
We rolled up to our target shortly before 6am on a sleepy Sunday morning, and after a swift and stealthy entry we were inside and gazing in hushed wonder at the grandeur of Lumiere.
History
Chateau Lumiere was built in 1900 in a Neo-Baroque style, and was the home of a wealthy industrialist. With around 30 rooms it is nicknamed "lumiere" (or light) because of the large central skylight which allows natural light to flood the centre of the Chateau.
The building was sold after the owner's death in 1959, and proved to be too expensive for successive owners to maintain. The chateau has lain abandoned for a number or years (possibly since the 1980s), and has been on the Historical Monuments register since 1993.
Its future remains uncertain.
Our Explore
We spent nearly 4 hours in this fantastic place, exploring at a nice relaxed pace, and with plenty of time to just sit and admire, as well as to photograph and document. A good half an hour was expended trying to get a decent group shot, with much experimentation and cursing of cameras just out of range of infra-red remote releases! It was sad to see some mindless graffiti on one of the walls and doors (which I have cloned out using Photoshop in some of the photos below, and left in in others for comparison). However Lumiere is rightly revered and loved by the exploring community, and I've heard story of other explorers having gone so far as to remove graffiti from the central hall's beautiful mirror.
On with the photos…
[As always click on a photo to VIEW LARGE]

The stunning central hallway, flooded with light from the central skylight above.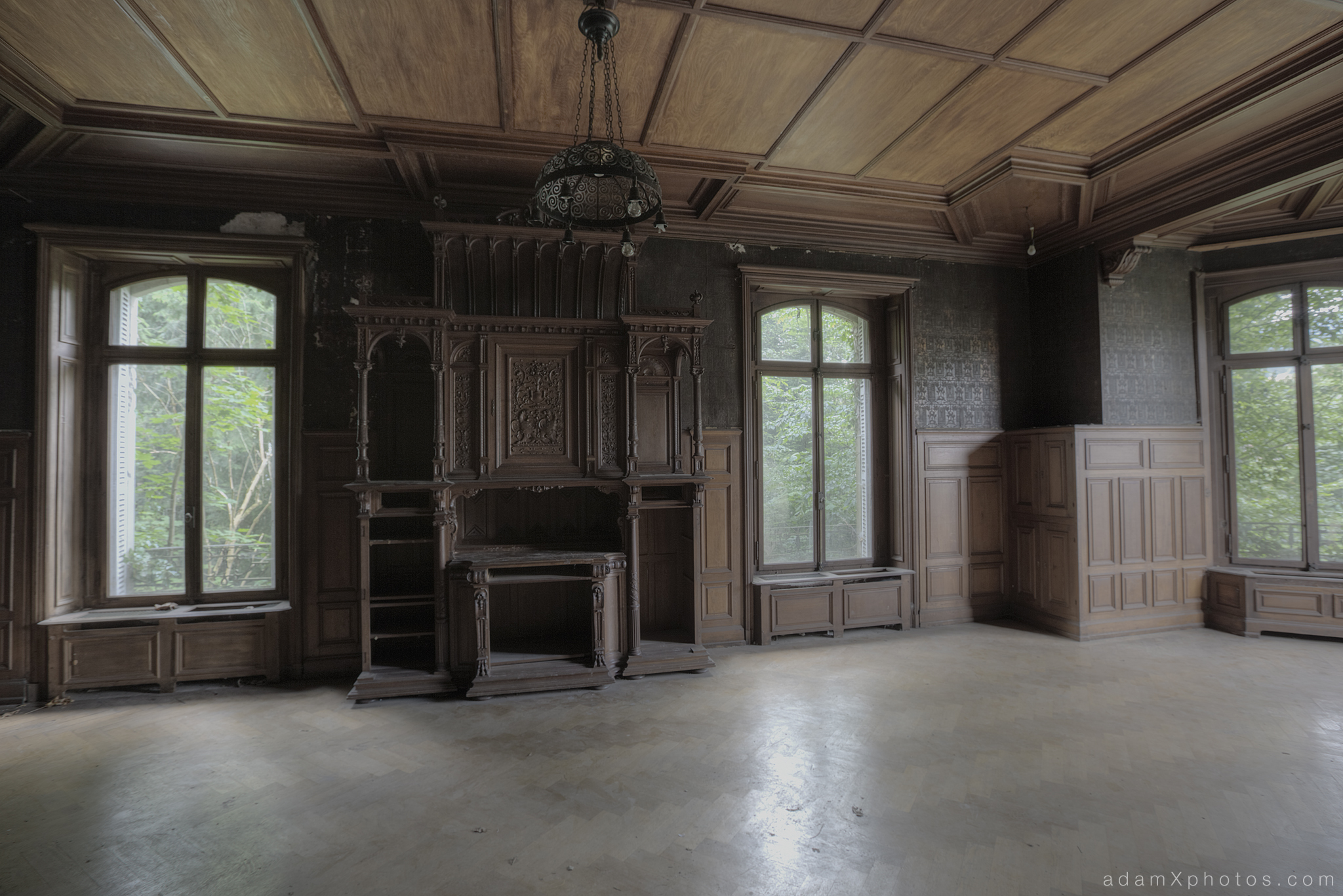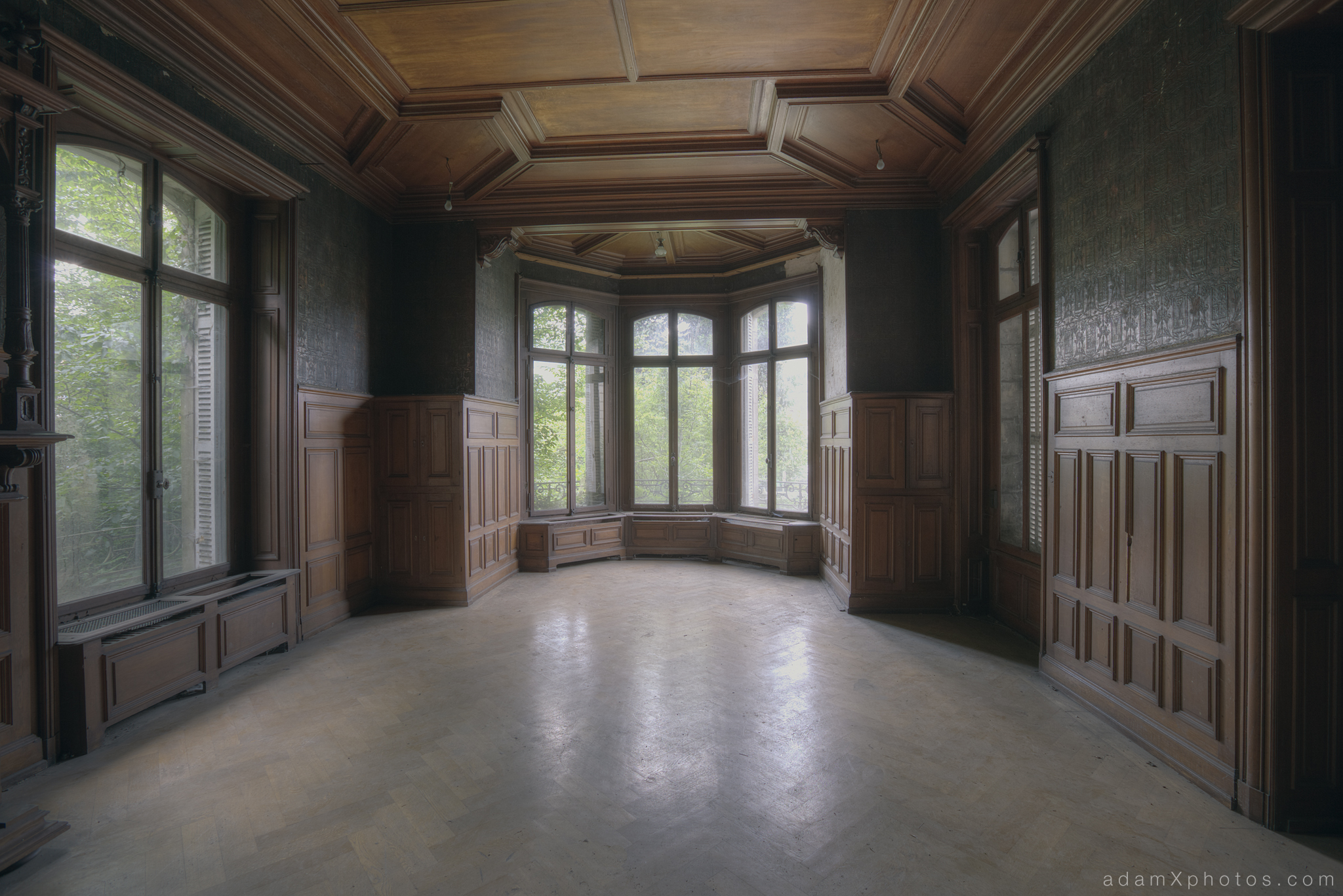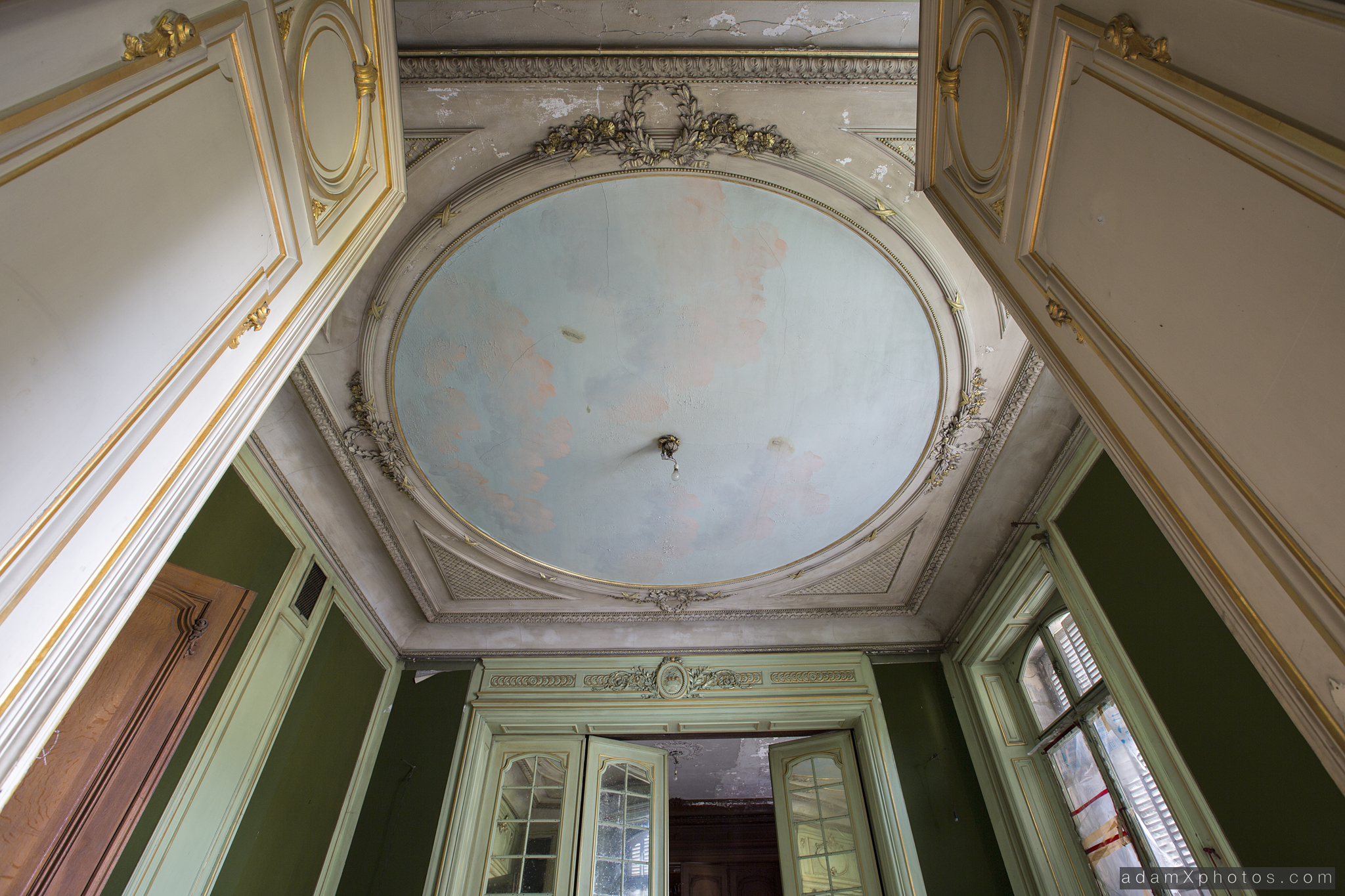 One of the stunning downstairs ceilings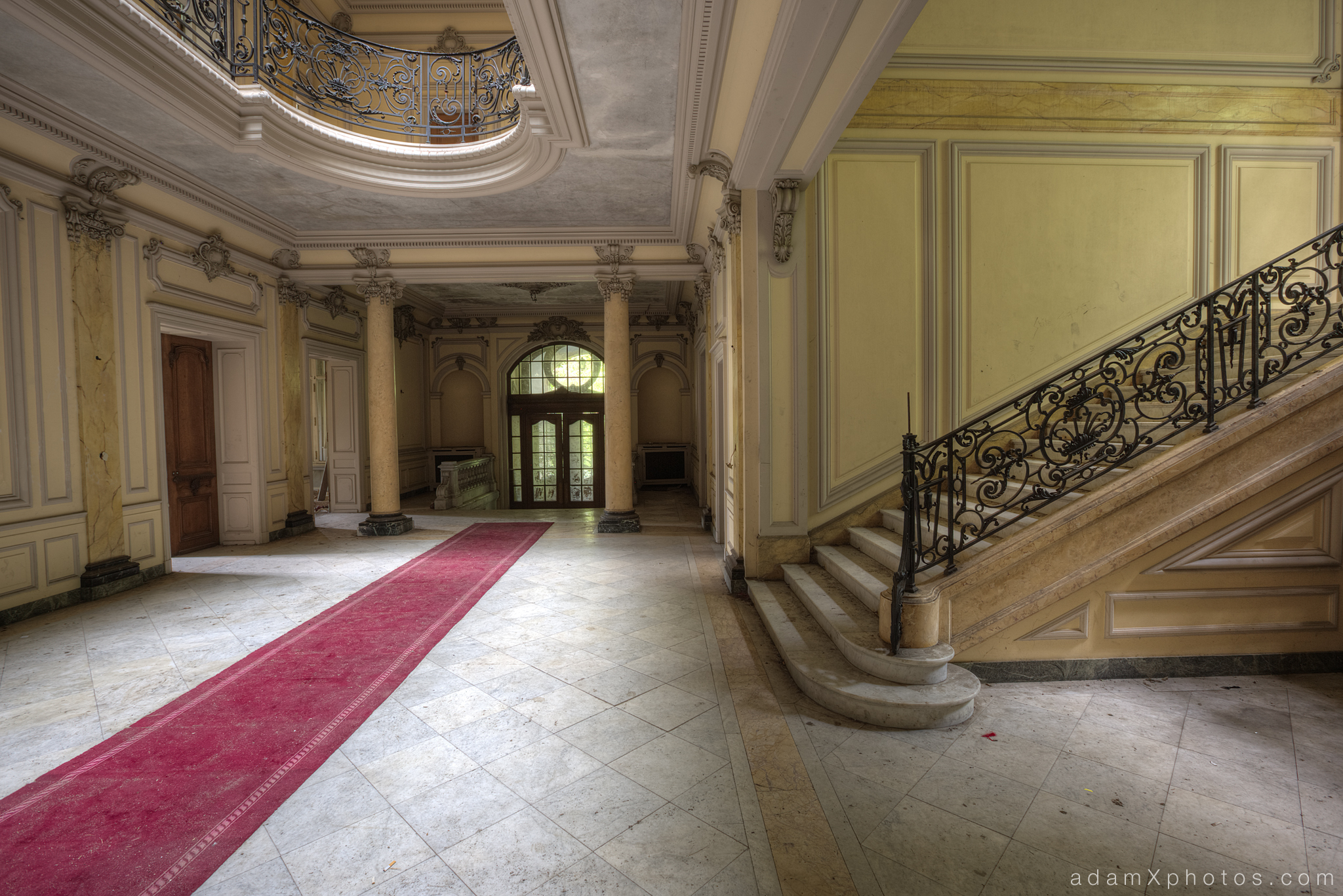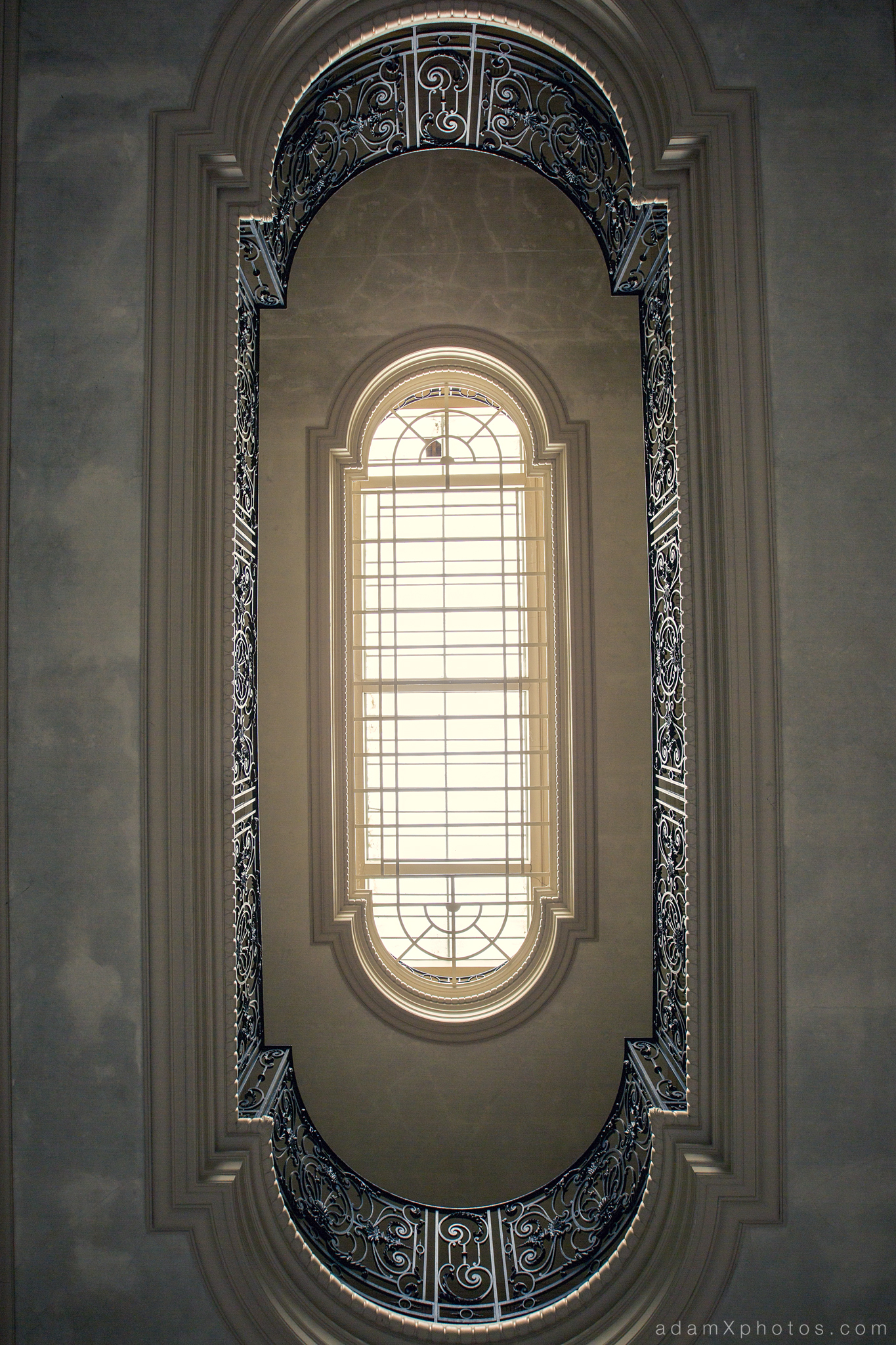 The skylight.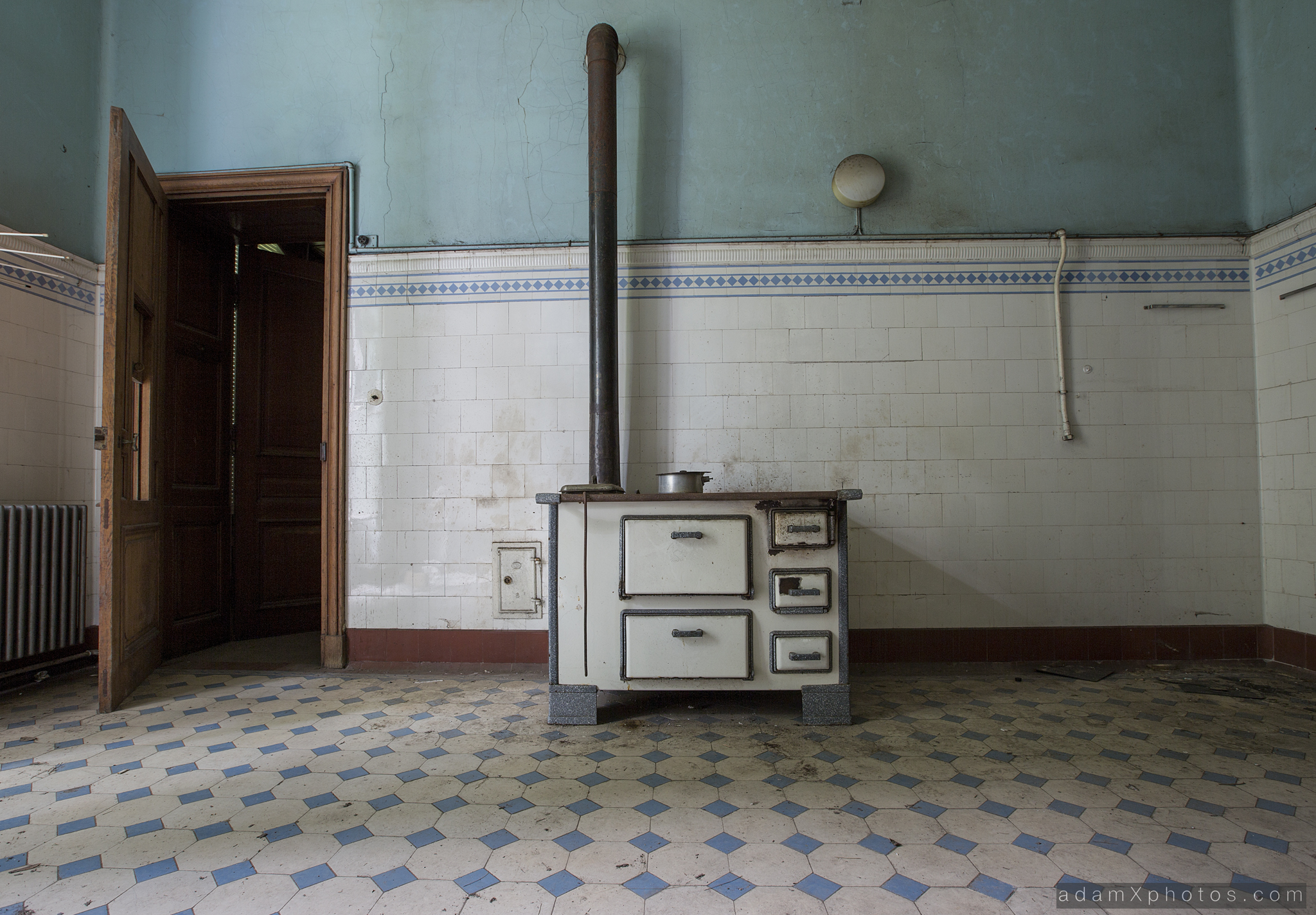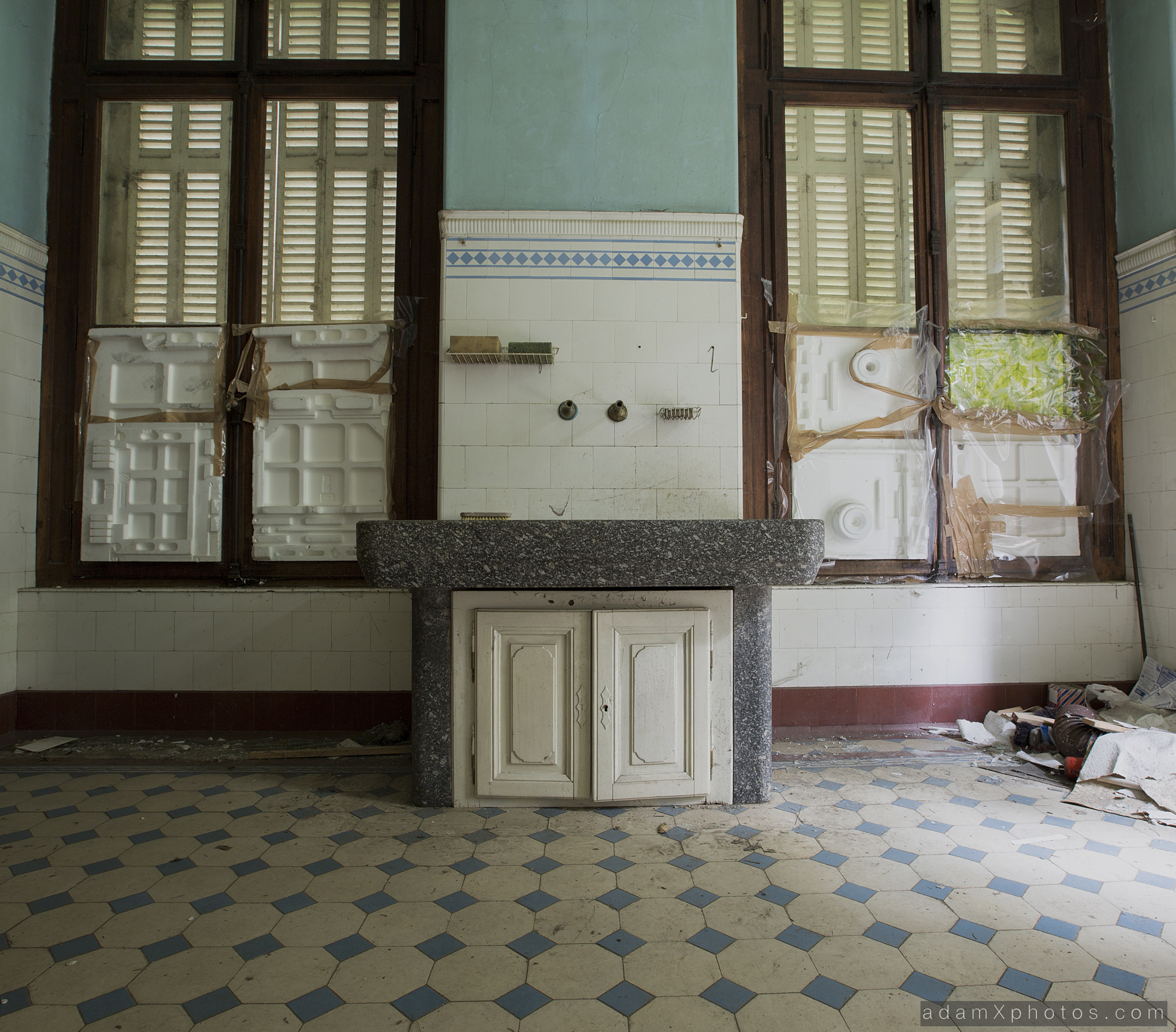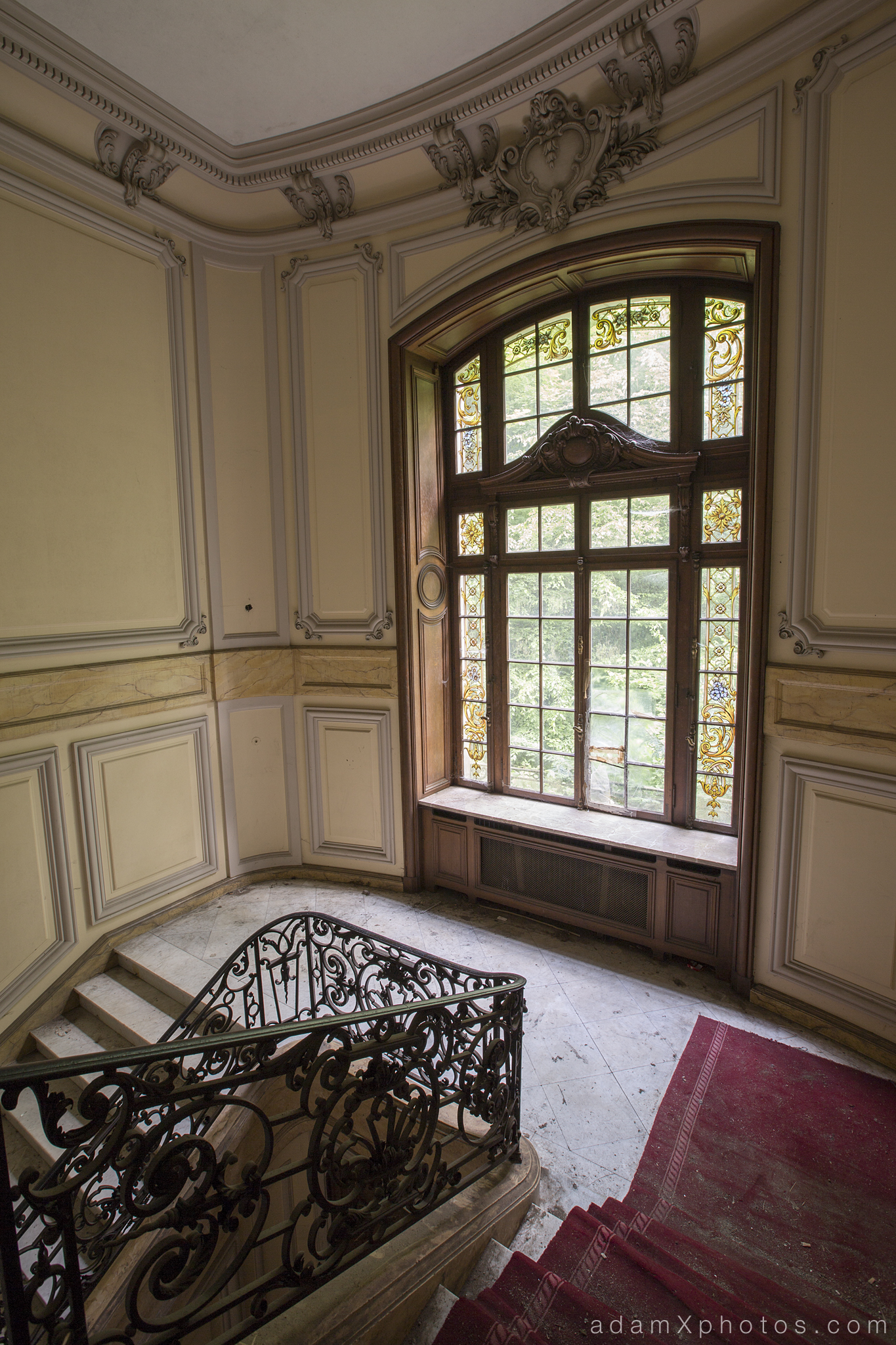 the main staircase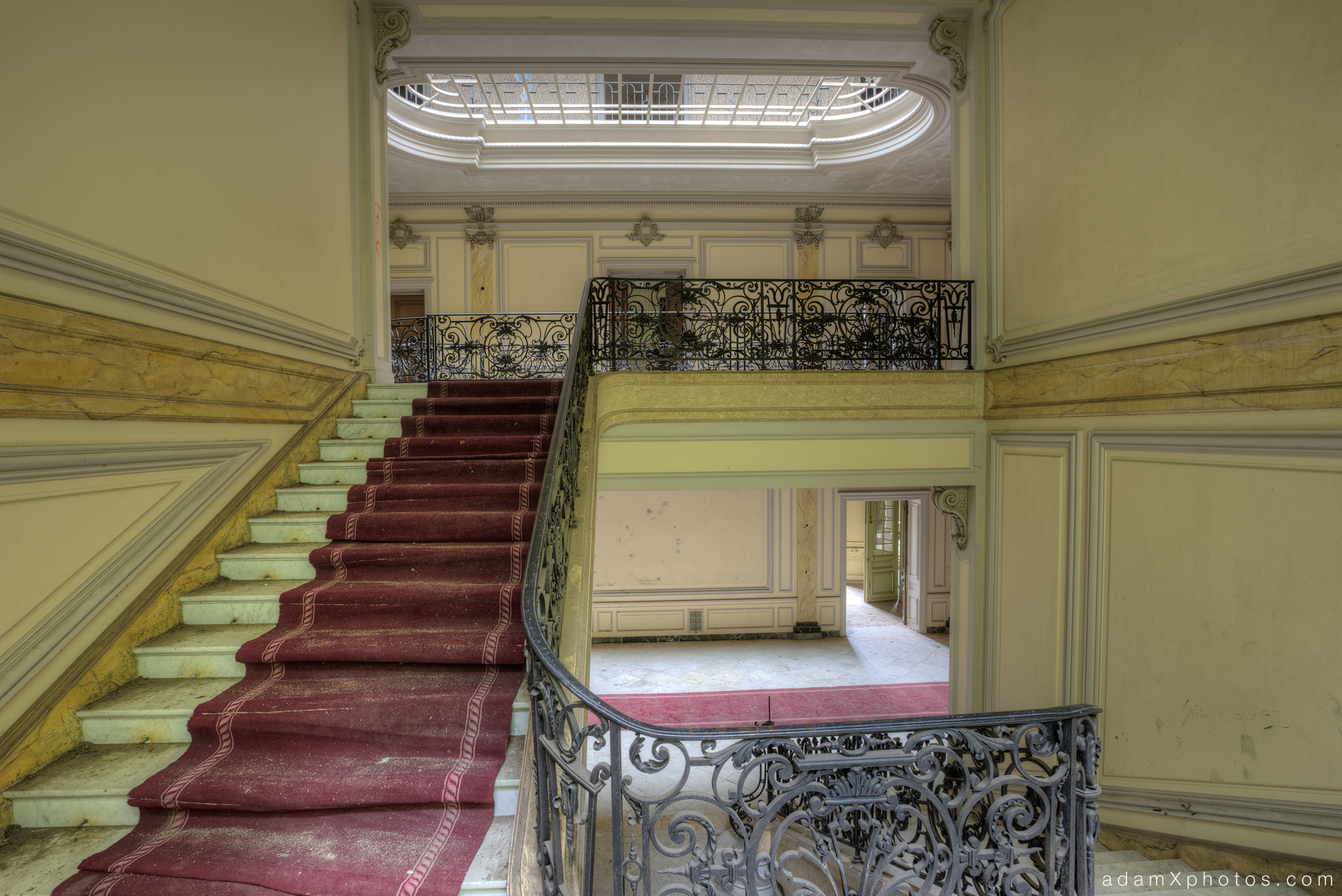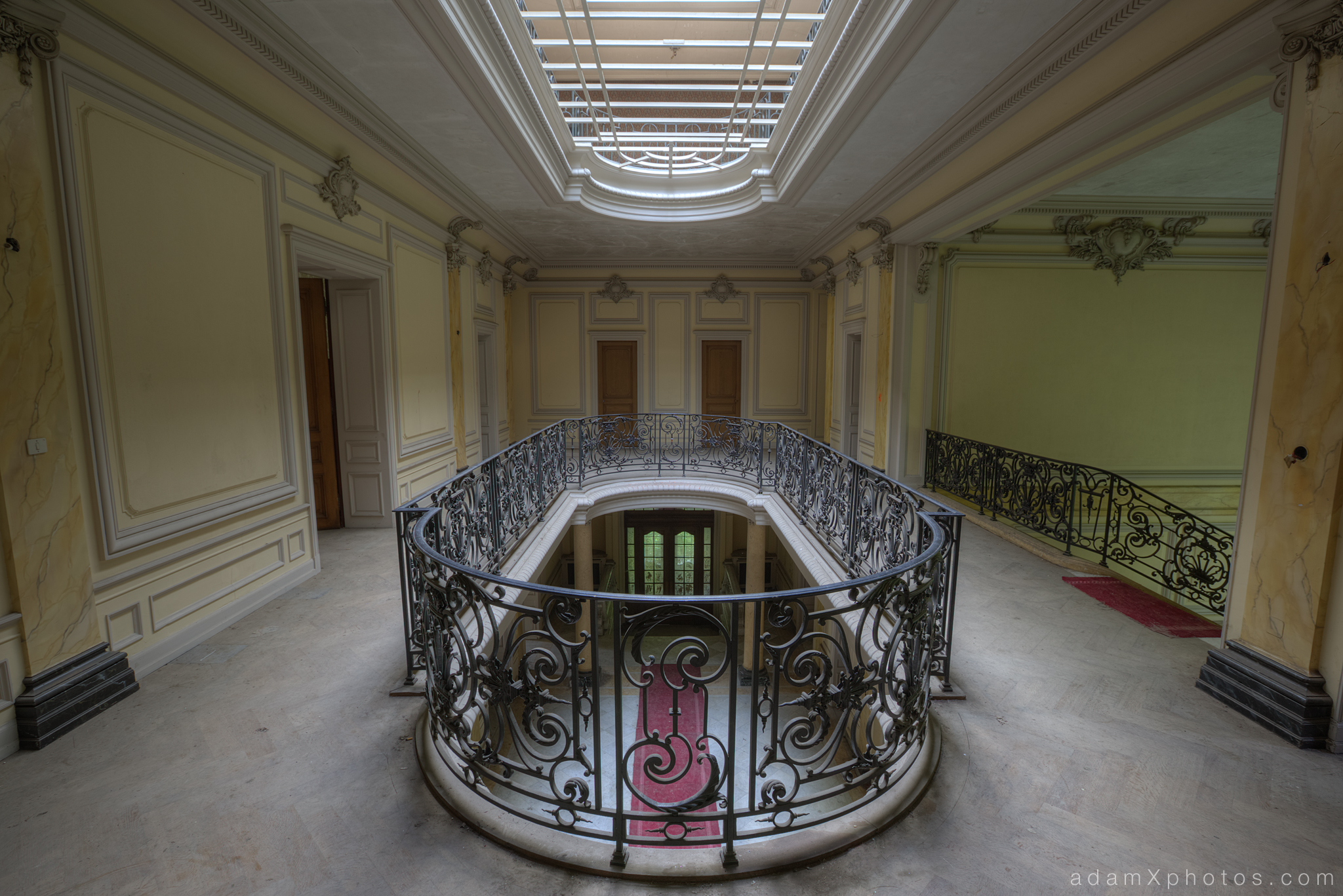 The first-floor landing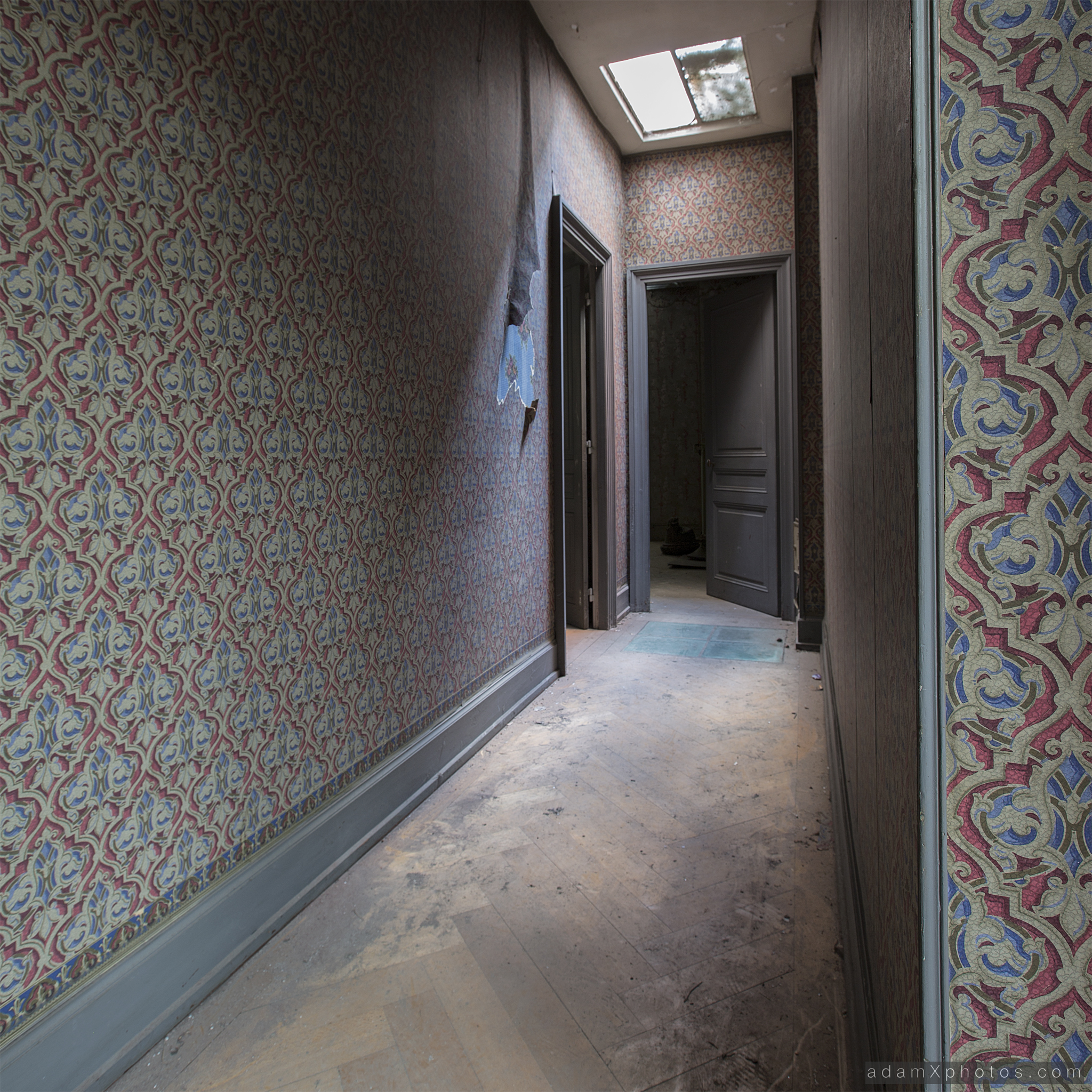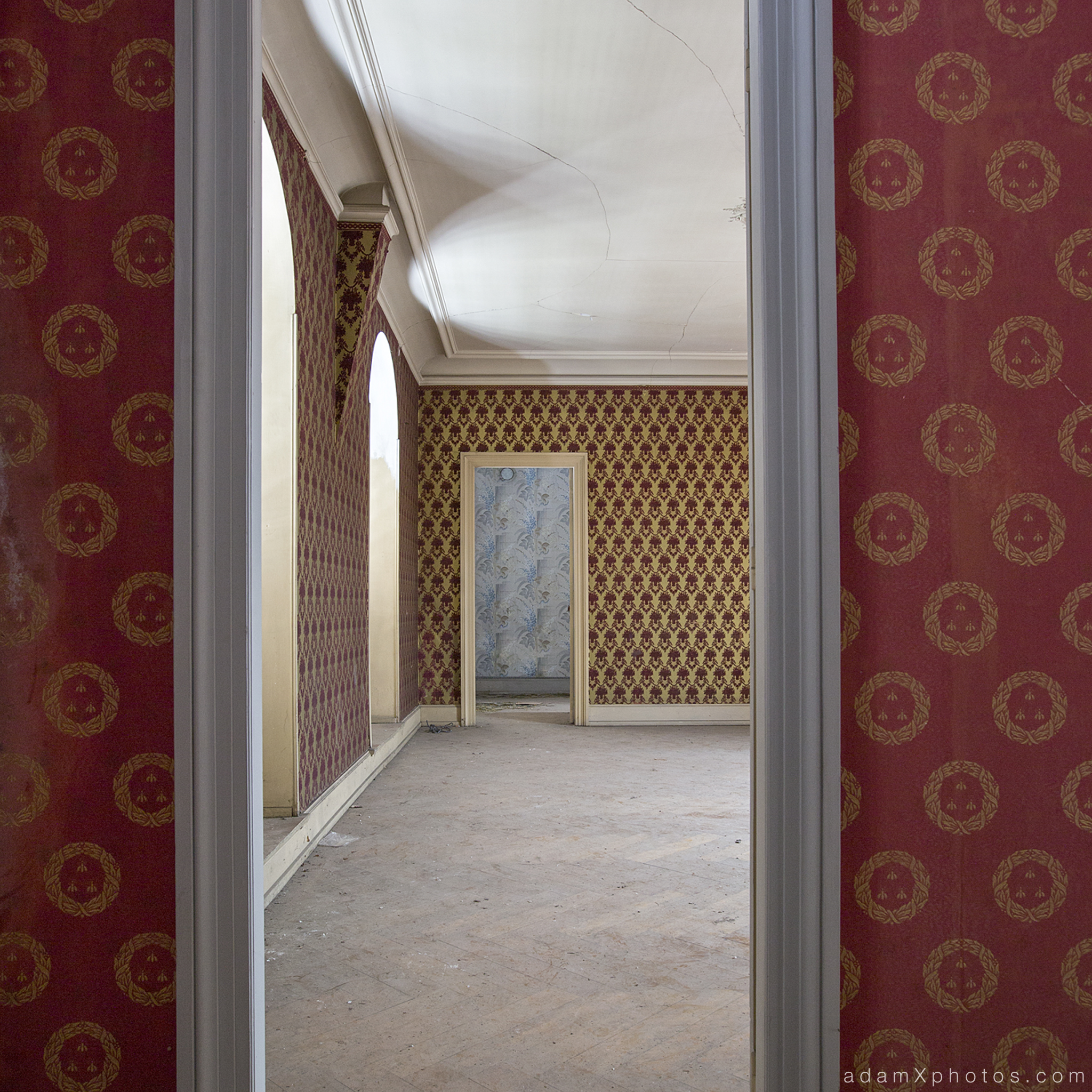 I also loved the opulent wallpaper designs.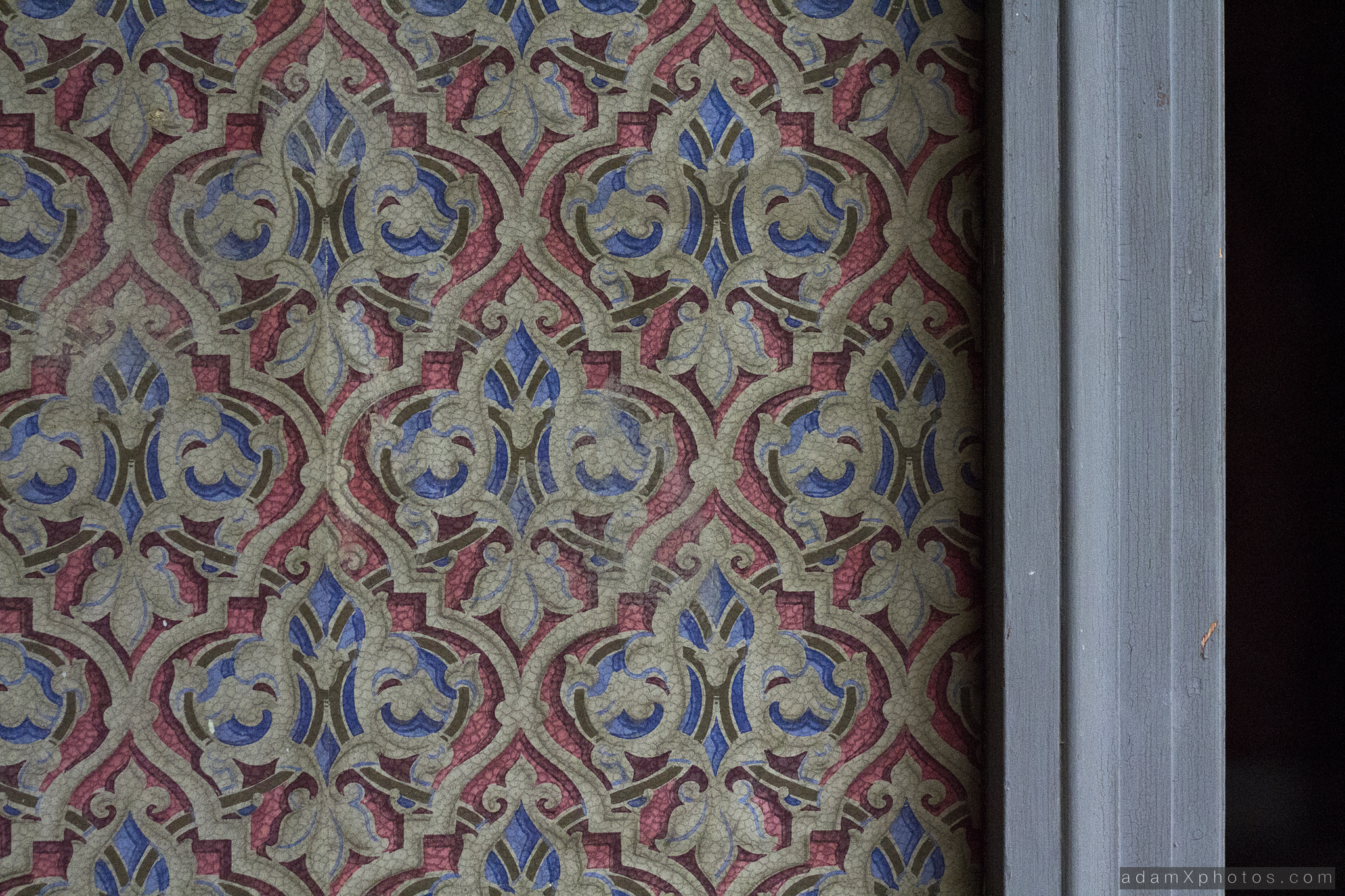 Wallpaper detail.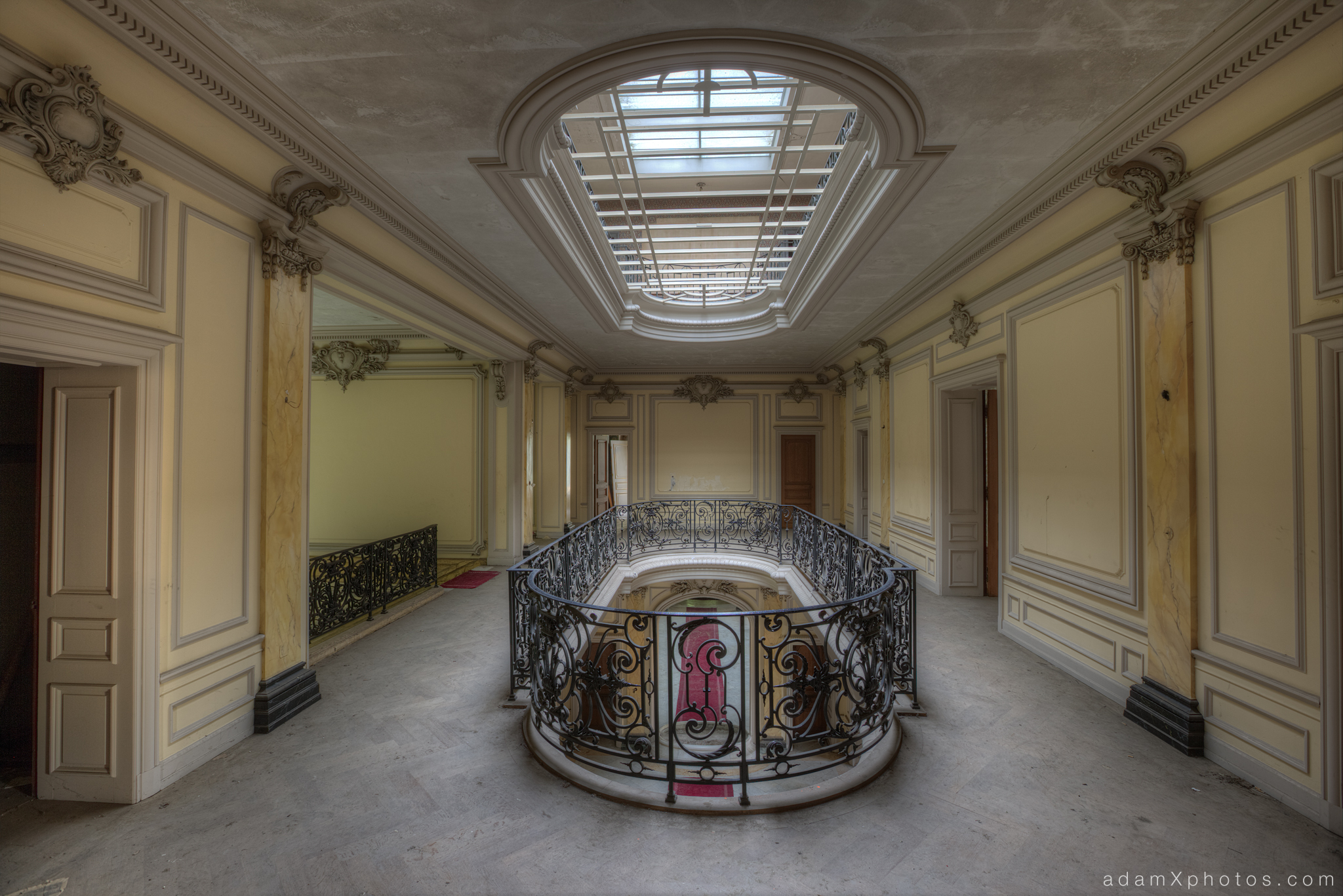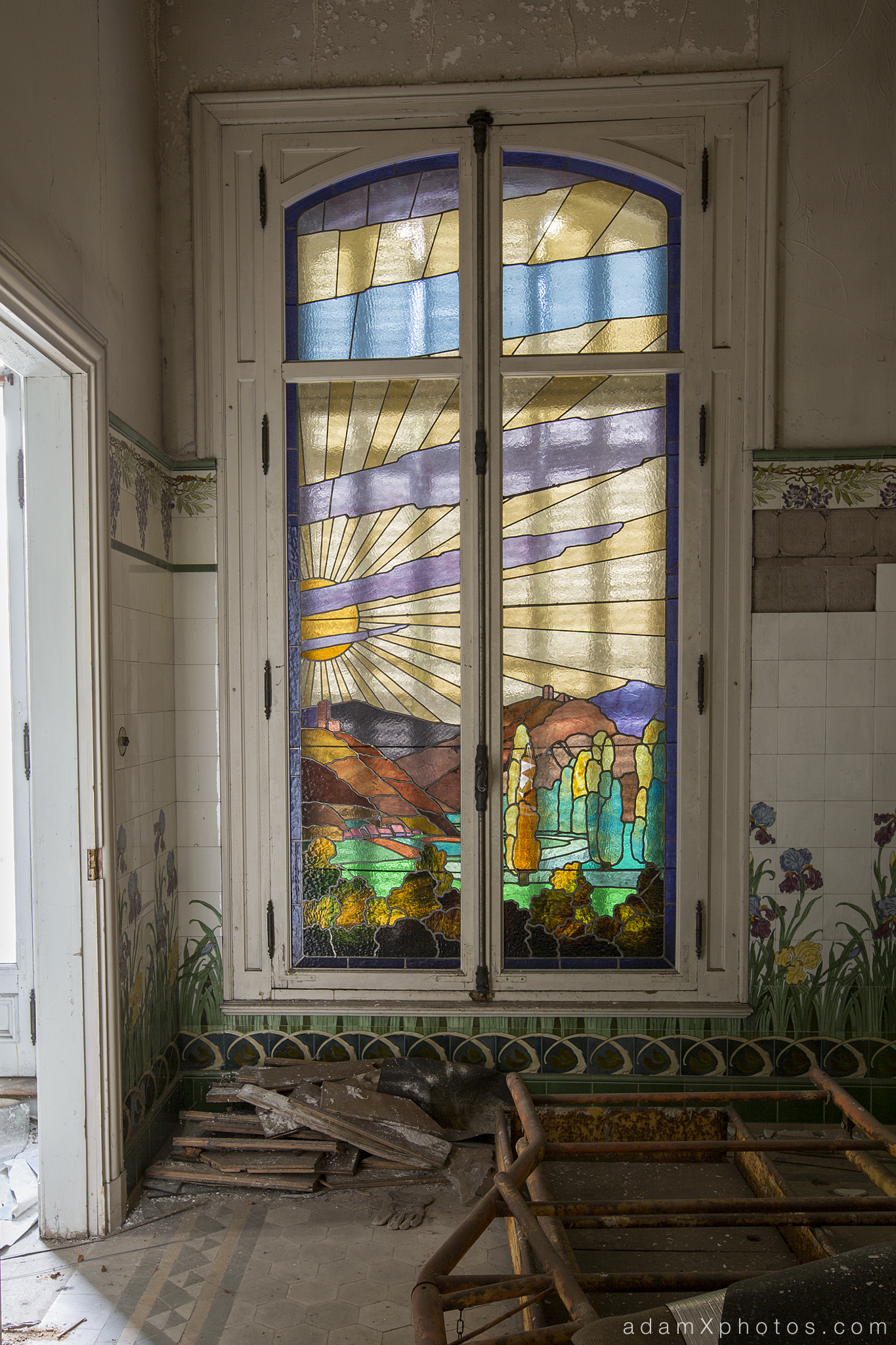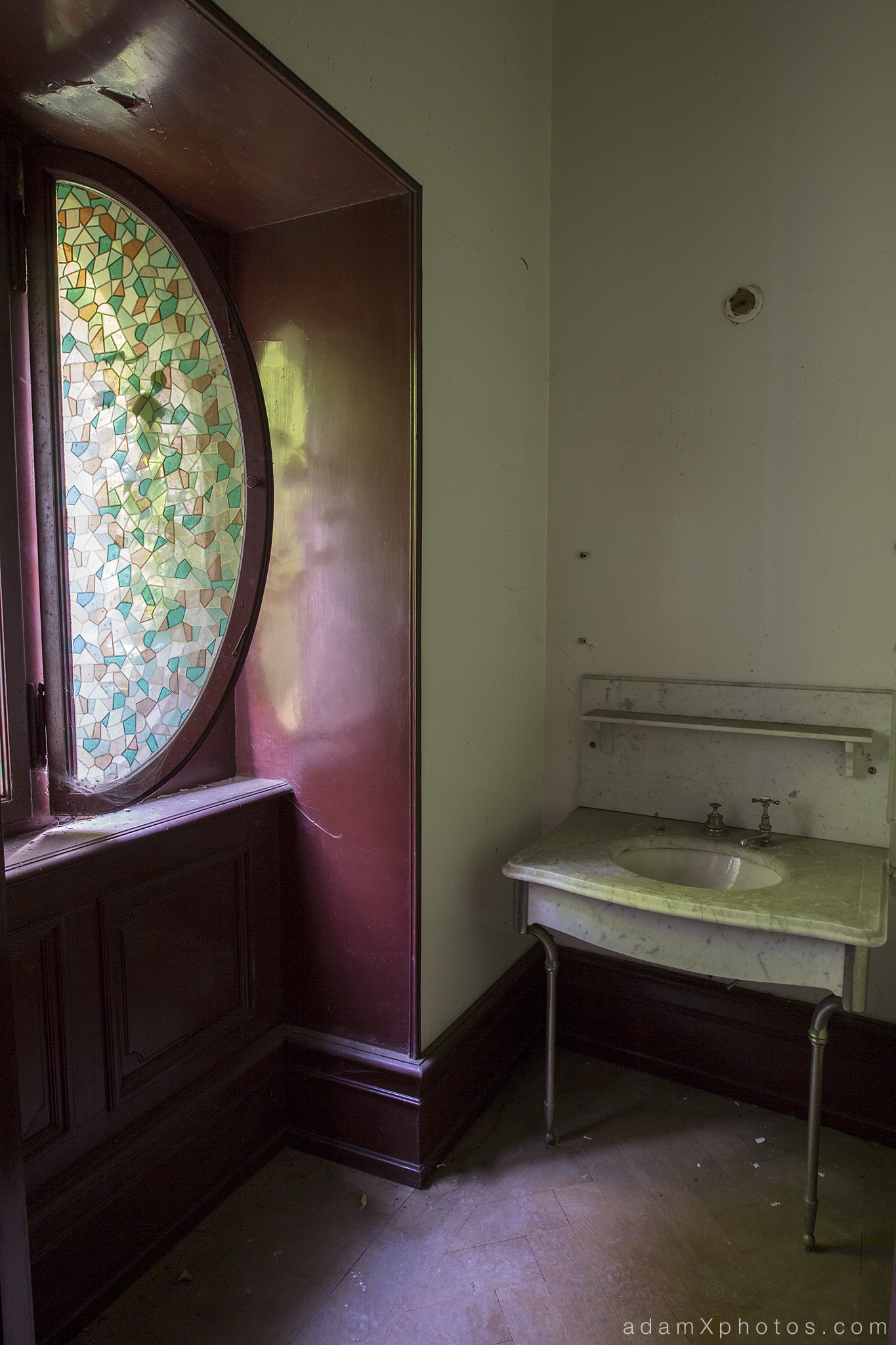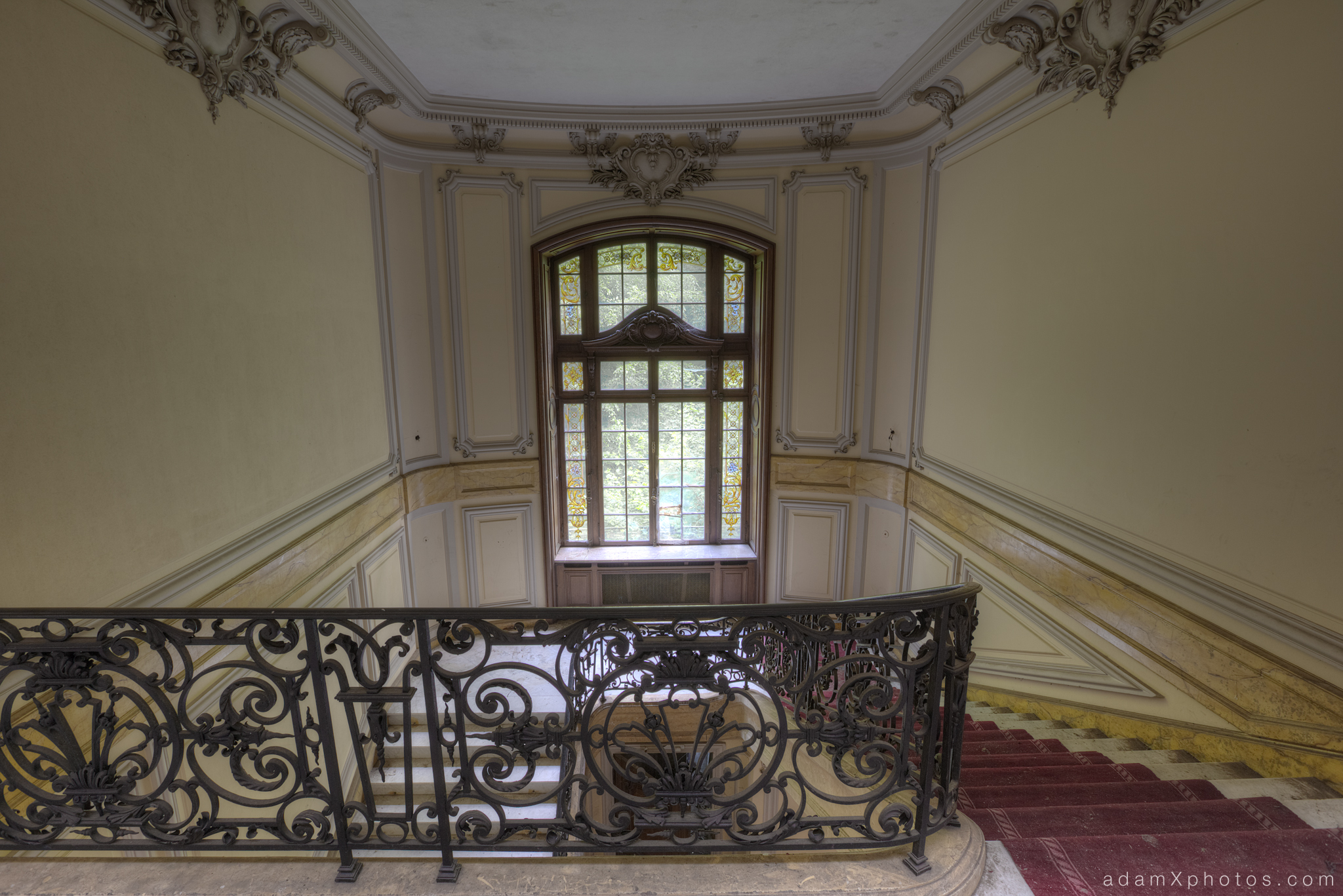 The second-floor landing.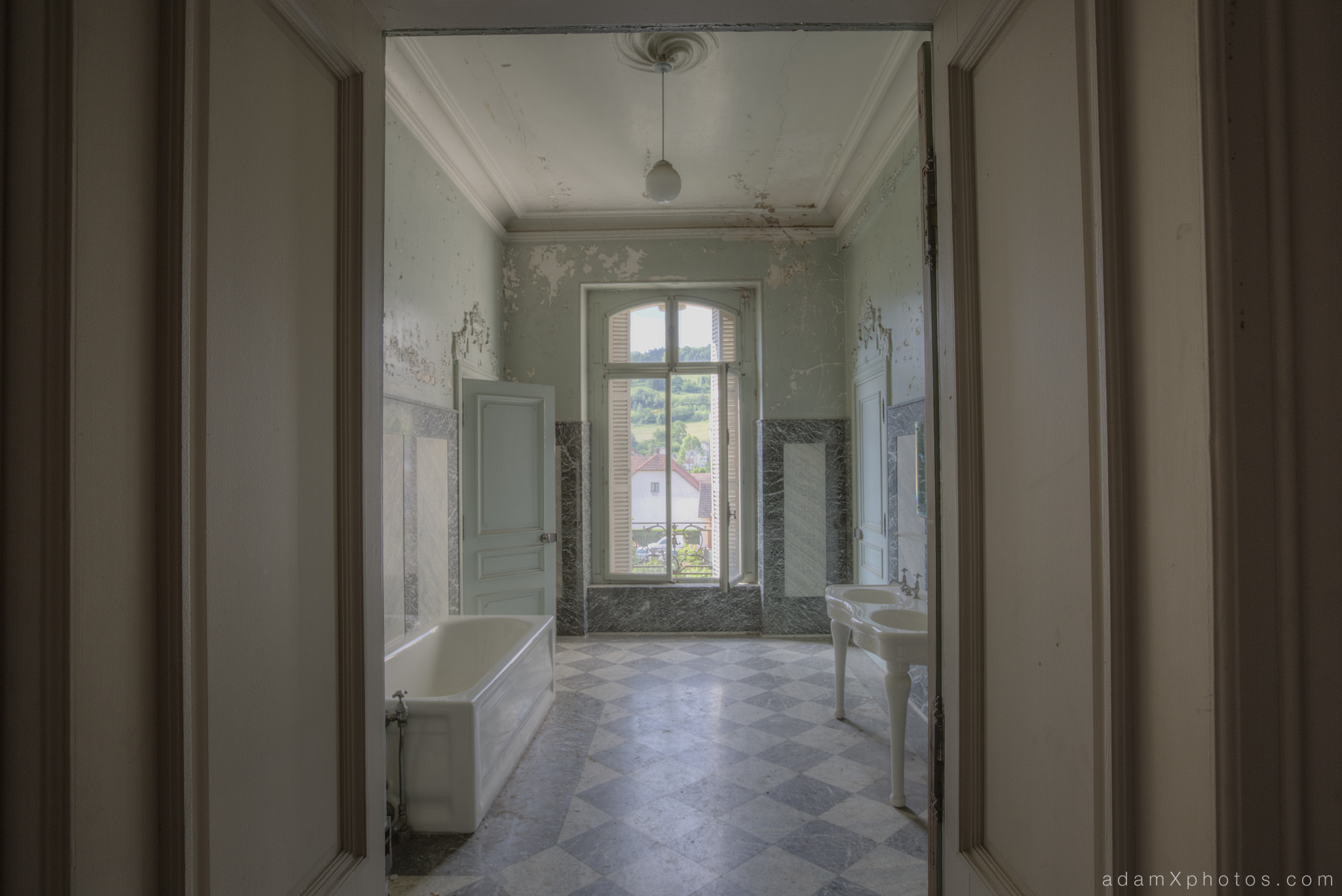 The marble bathroom.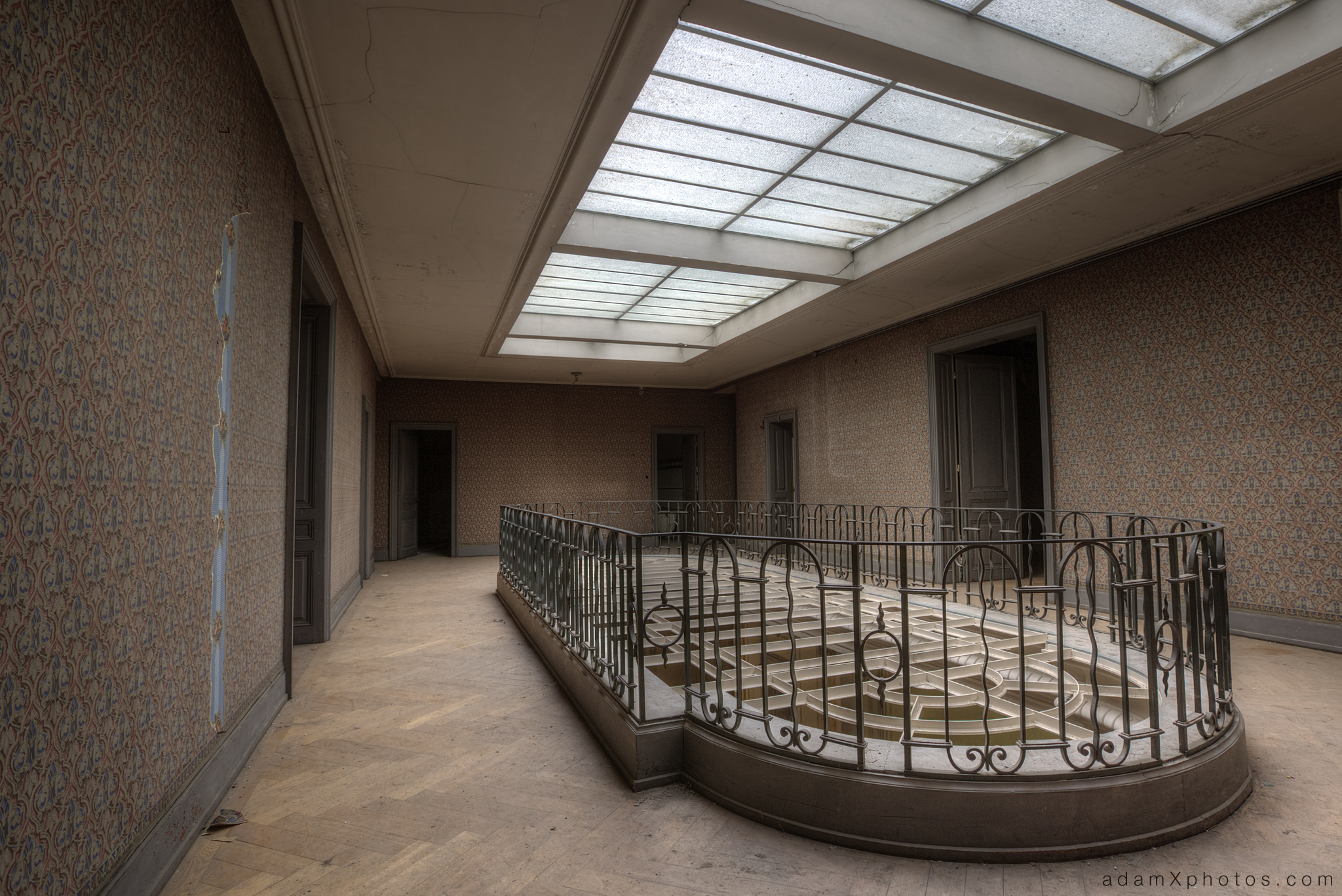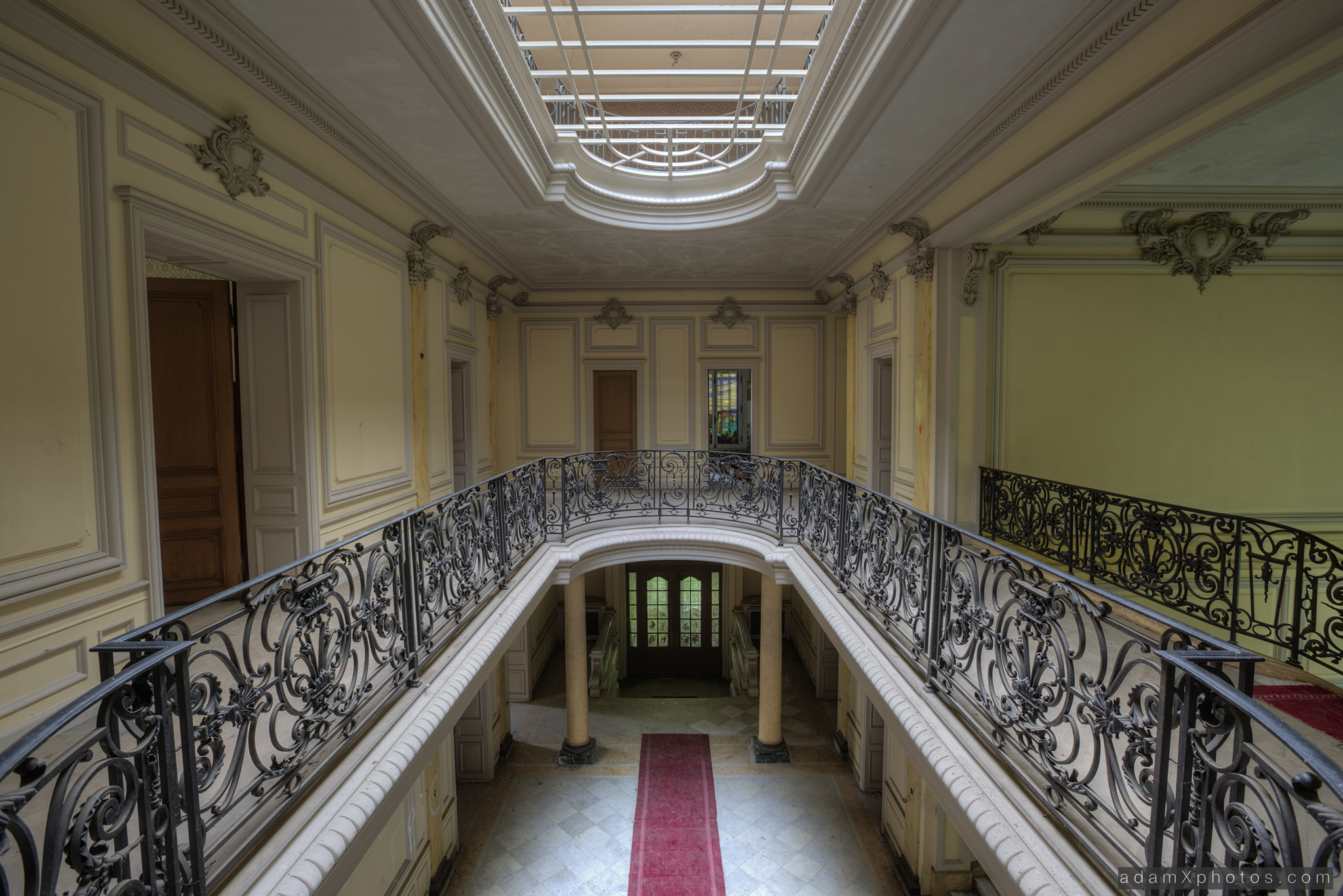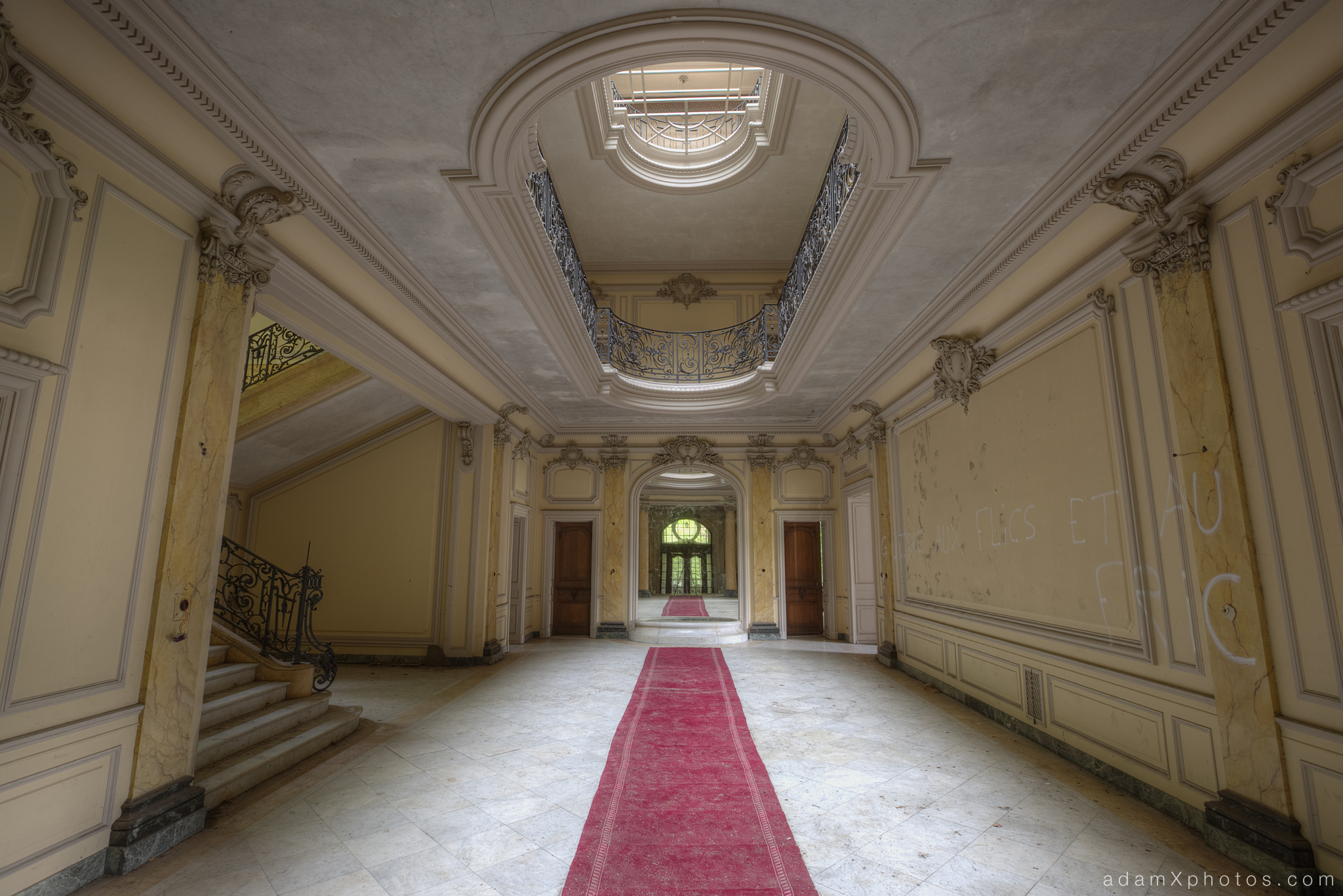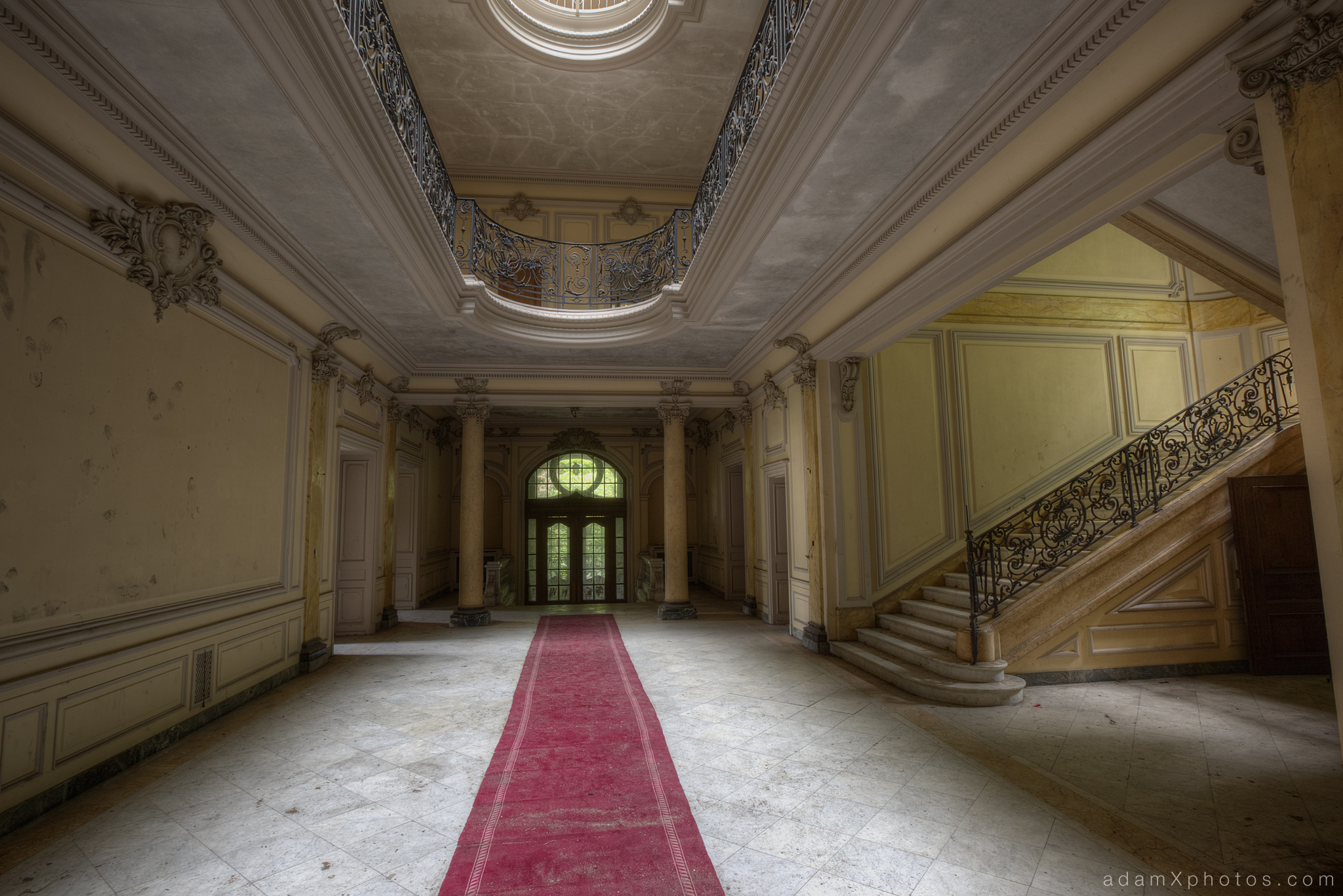 Down into the basement.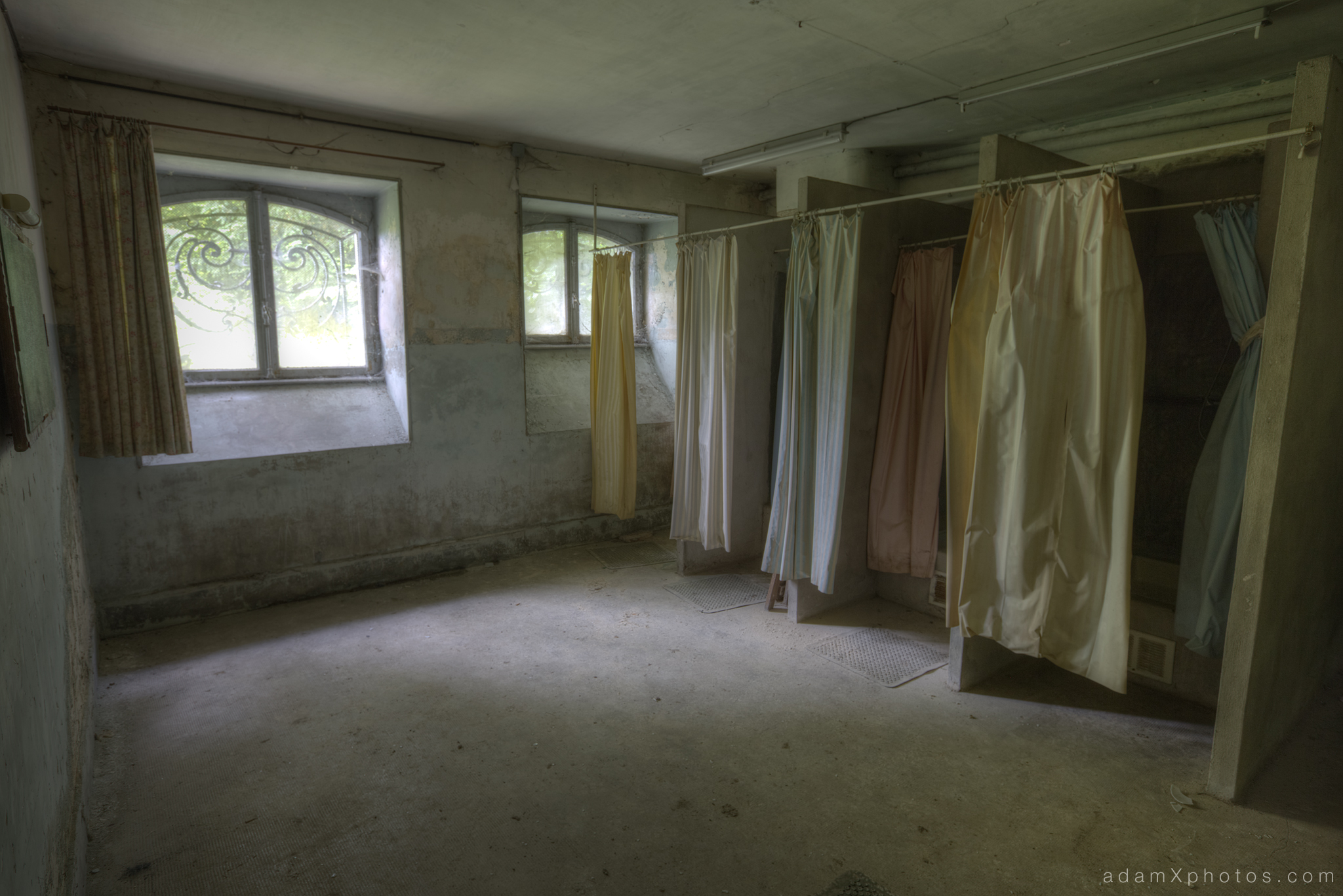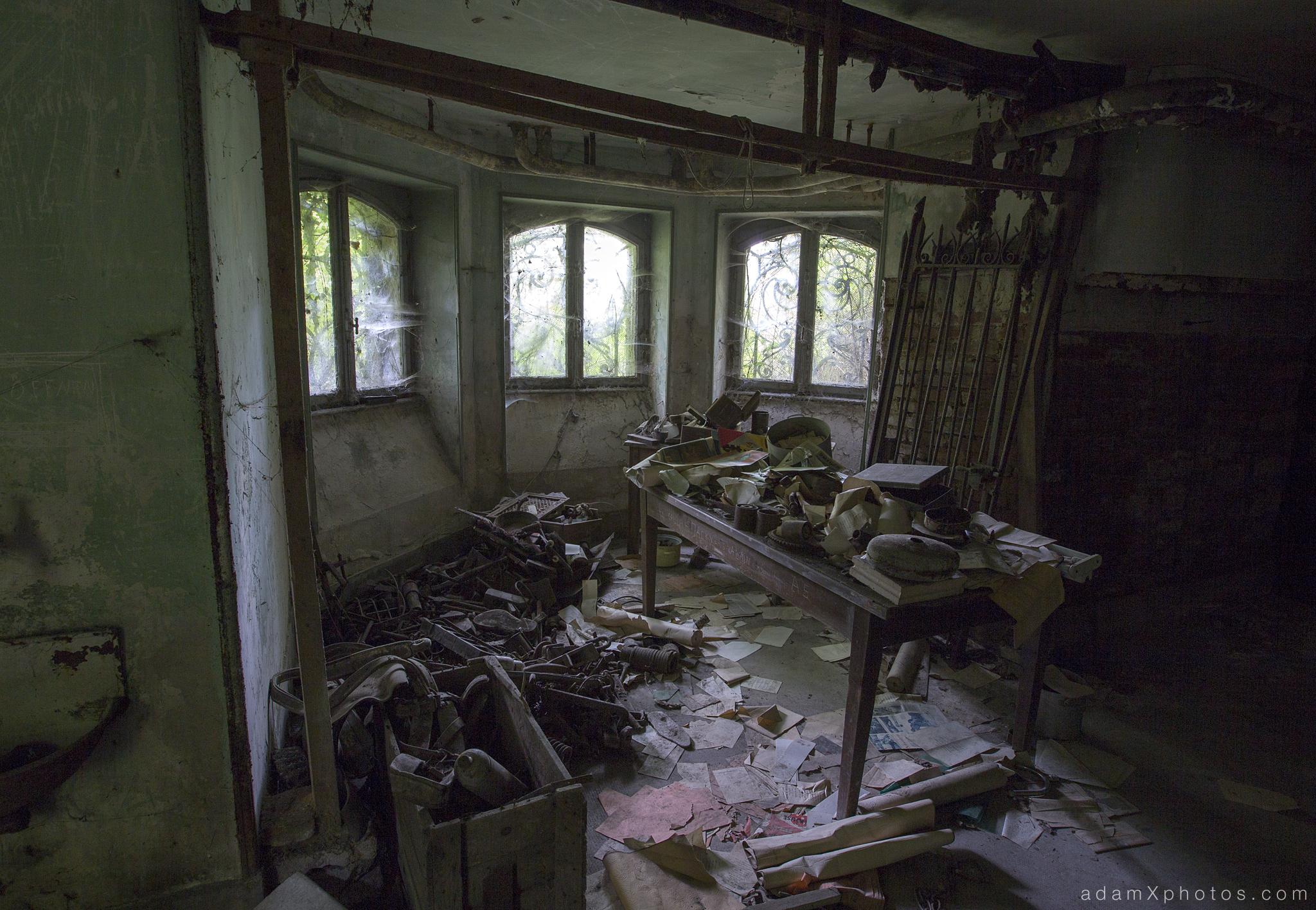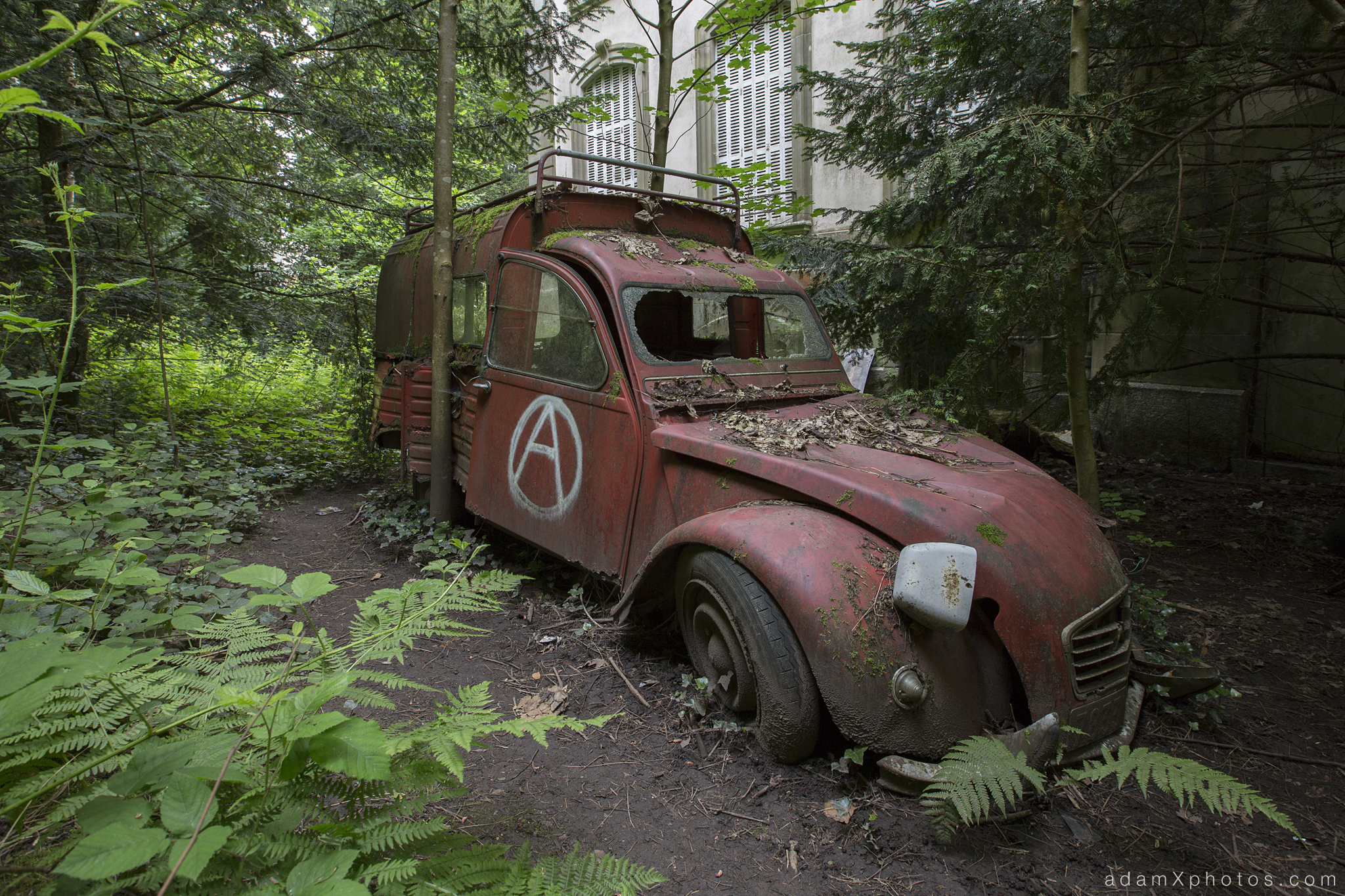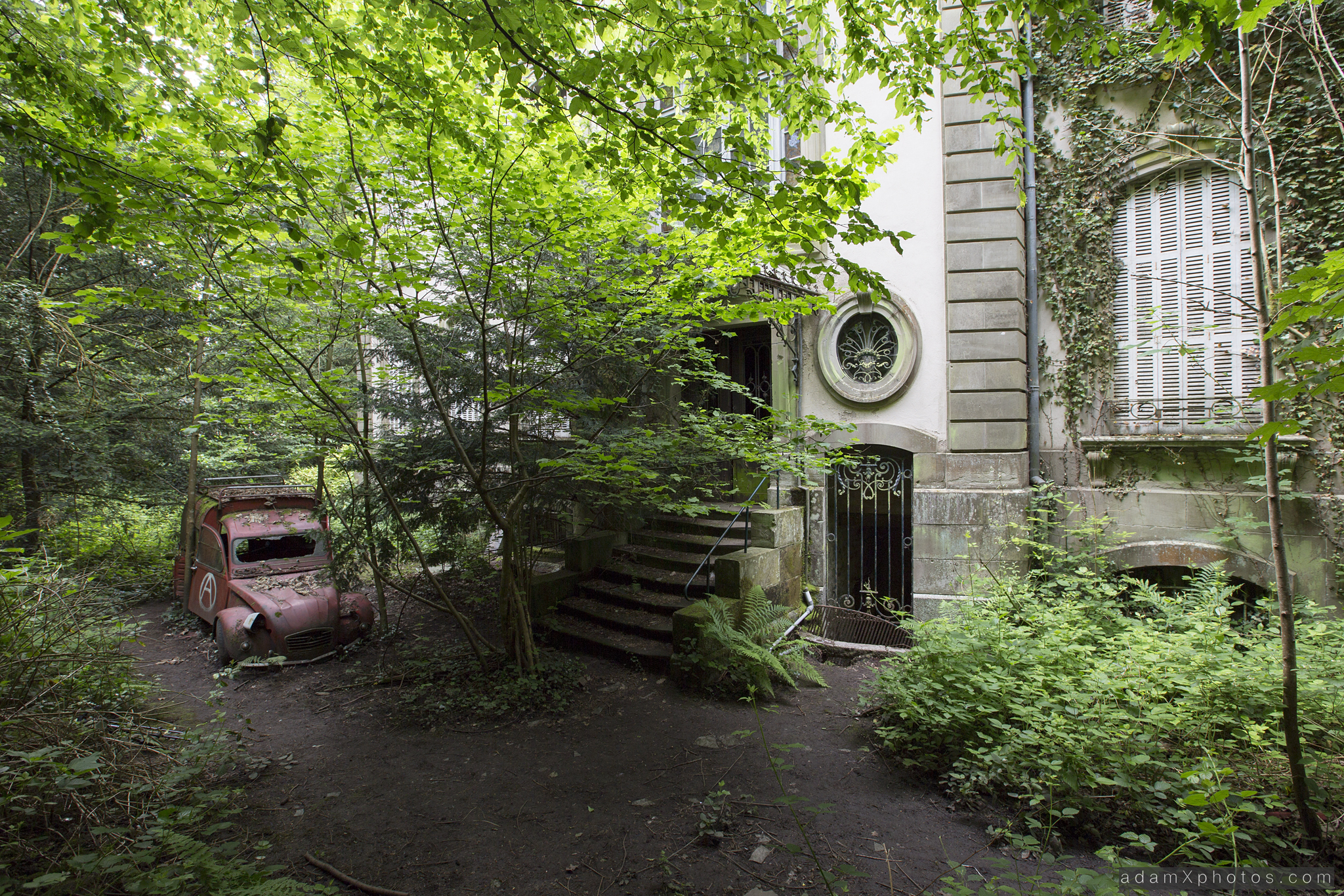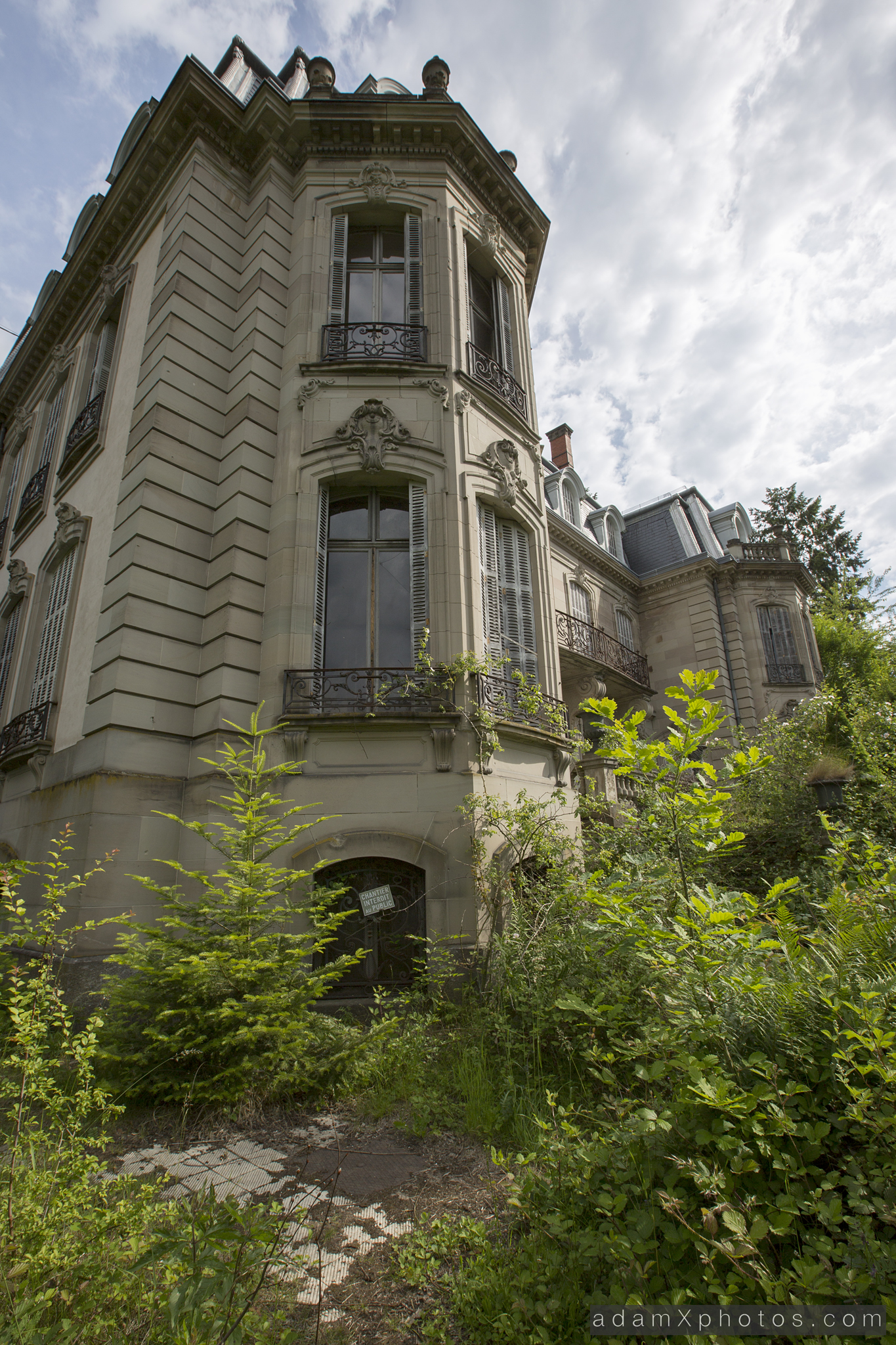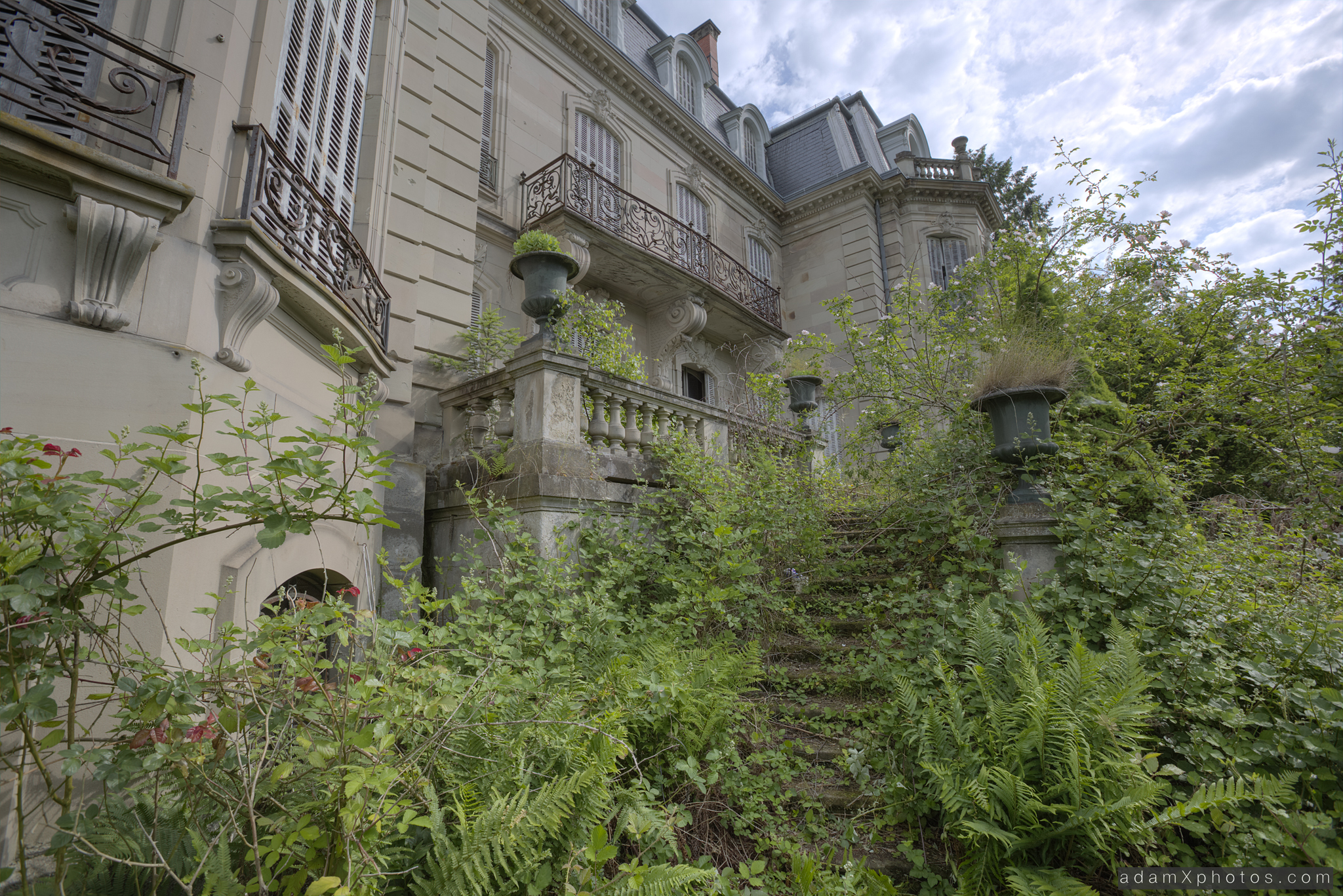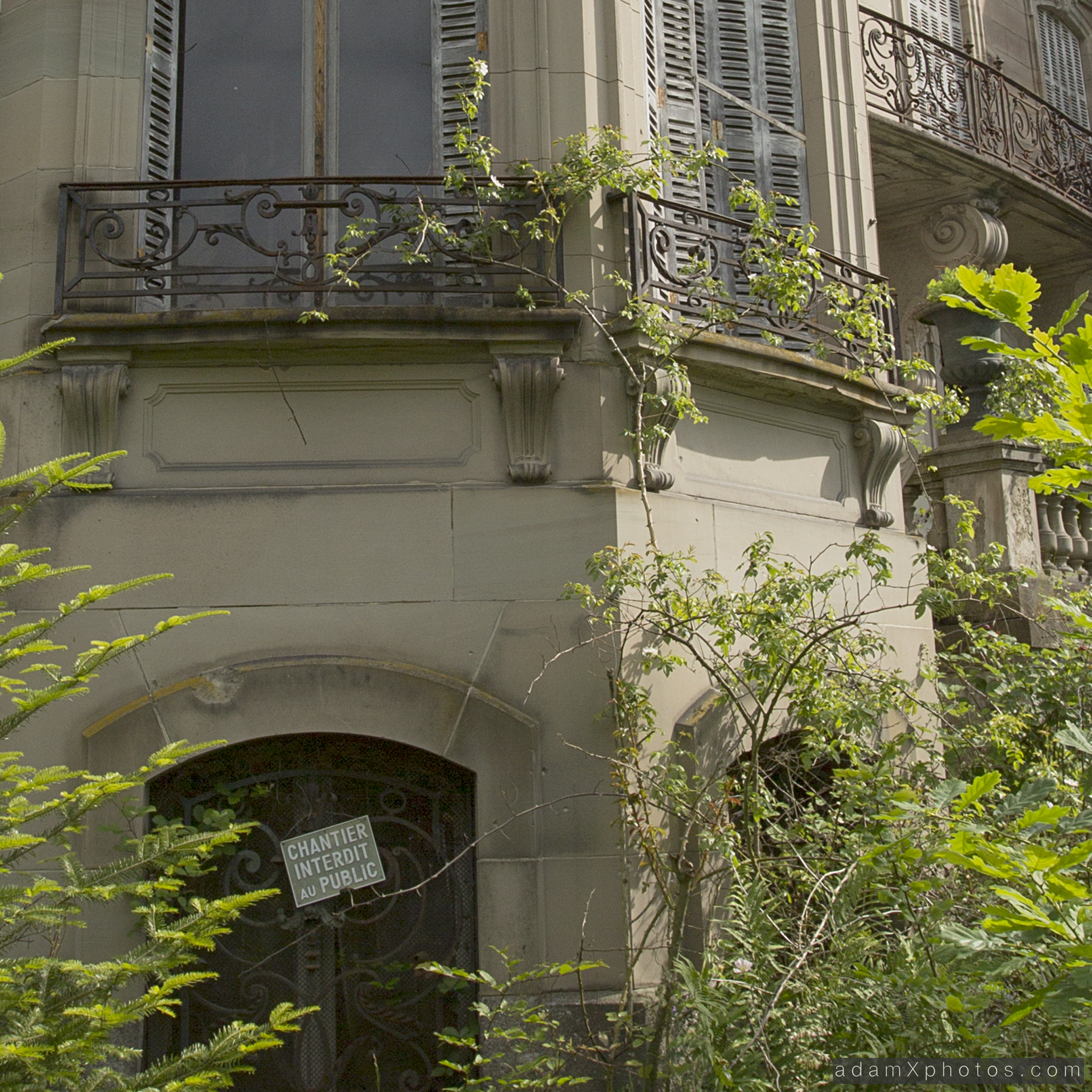 Eventually it was time to drag ourselves away from beautiful Lumiere. We strolled to a nearby café and spent a blissful 30 minutes mainlining coffee and pastries before it was time to hit the road again!
As always thanks for looking, and if you haven't already done so then please sign up to follow this blog to receive notification of new reports as they are posted – plenty more amazing locations coming up very soon!
Cheers
Adam X