As with my previous report from HMS Ganges, this is a very short report because I somehow managed to accidentally delete all but a couple of my photos from here – the first and hopefully last time that will happen!
A very brief history
The former Maiden Law hospital site is part of the Hospital Sites Programme which was inherited by the Homes and Communities Agency (HCA) from English Partnerships. An outline Planning Permission for 47 homes was granted in 2012, and demolition will only be a matter of time…
Our Explore
I was visiting family up in Northumberland, so took the opportunity to sneak out before dawn one morning to meet up with Si Richardson and check out a couple of local derps. Unfortunately our main target ended in failure when we were busted by security twice in quick succession! So we popped down the road to this very nice little mortuary.
For what it's worth, here are my two sole surviving shots:
The white porcelain mortuary slab…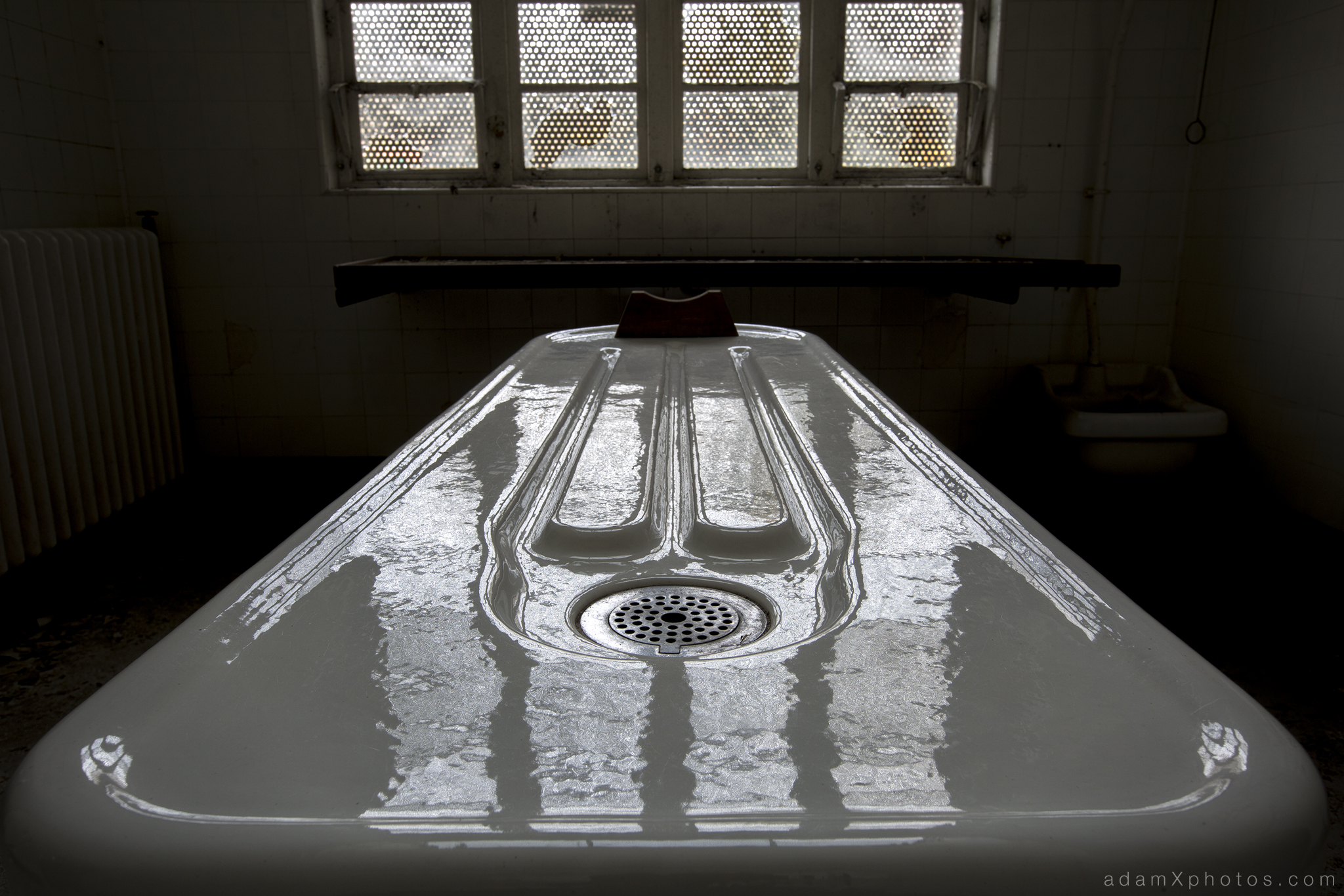 …and some peeling paint goodness in a side room.

Si has kindly lent me a couple of his shots to bulk up this pitiful report a bit! Used with kind permission and all rights acknowledged.
You can check out more of Si's excellent work on his Facebook page here.
A side-on view of the slab…

…and a team shot of us standing inside the body fridge. 🙂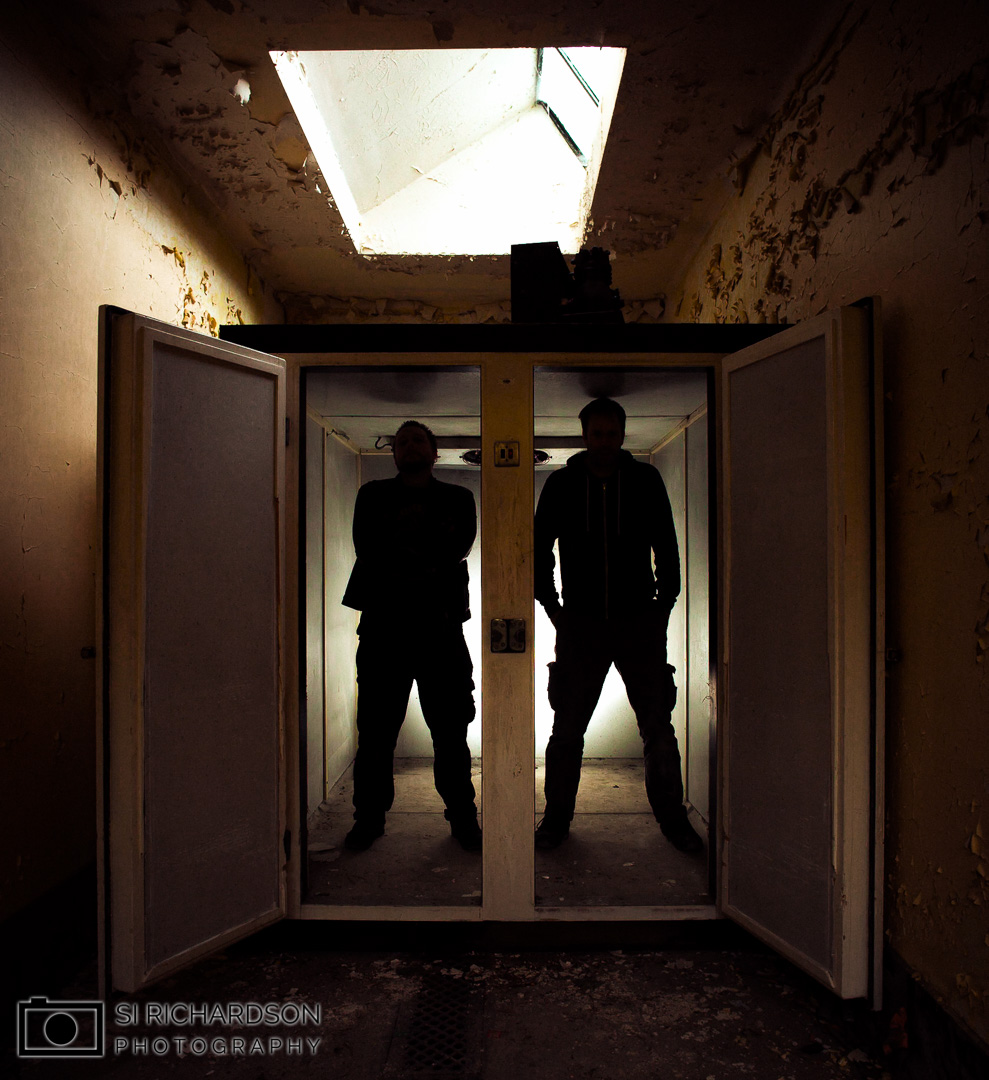 Thanks for looking – normal service will be resumed with my next report.
Cheers
Adam X