After my epic last report from the Underwater Ballroom, my next two reports are much briefer affairs I'm afraid. The reason for this is that I somehow managed to accidentally delete all bar a couple of my photos from this and the next explore – gutted! Still, at least they were relatively small explores, and not ones from another country.
History
The name HMS Ganges came into service in 1779 when 3 vessels were presented to the navy by the Honourable East India company. One of them was the Bengal built on the Thames at Blackwall which was renamed HMS Ganges. She was broken up in 1816.
Her successor built in Bombay was launched on 10th November 1821, subsequently arriving at Portsmouth in October 1822.
HMS Ganges was commissioned as the flag-ship of Rear Admiral R L Bayes on the Pacific Station and left for the Pacific in September 1857. On return to England in 1861 HMS Ganges entered the history book as being the last sailing ship to be a sea going flag-ship.
In 1866 HMS Ganges became the boys' training ship, anchored in Falmouth harbour where she remained until August 1899. In November 1899 HMS Ganges was transferred to Harwich harbour.
HMS Ganges remained in Harwich harbour as a boys' training ship and in 1905 the boys moved ashore for their training, which continued at Shotley until 1976.
Our Explore
This was a fun explore with James, Darren and Richie. After carefully picking our way across the site we made our way to the main target – the abandoned swimming pool. After a fair bit of searching and problem-solving we had finally found a way in and downstairs into the pool.
I will start with the two (typically rubbish) photos that I had edited before I managed to delete all my unprocessed RAW files!
The view from the balcony…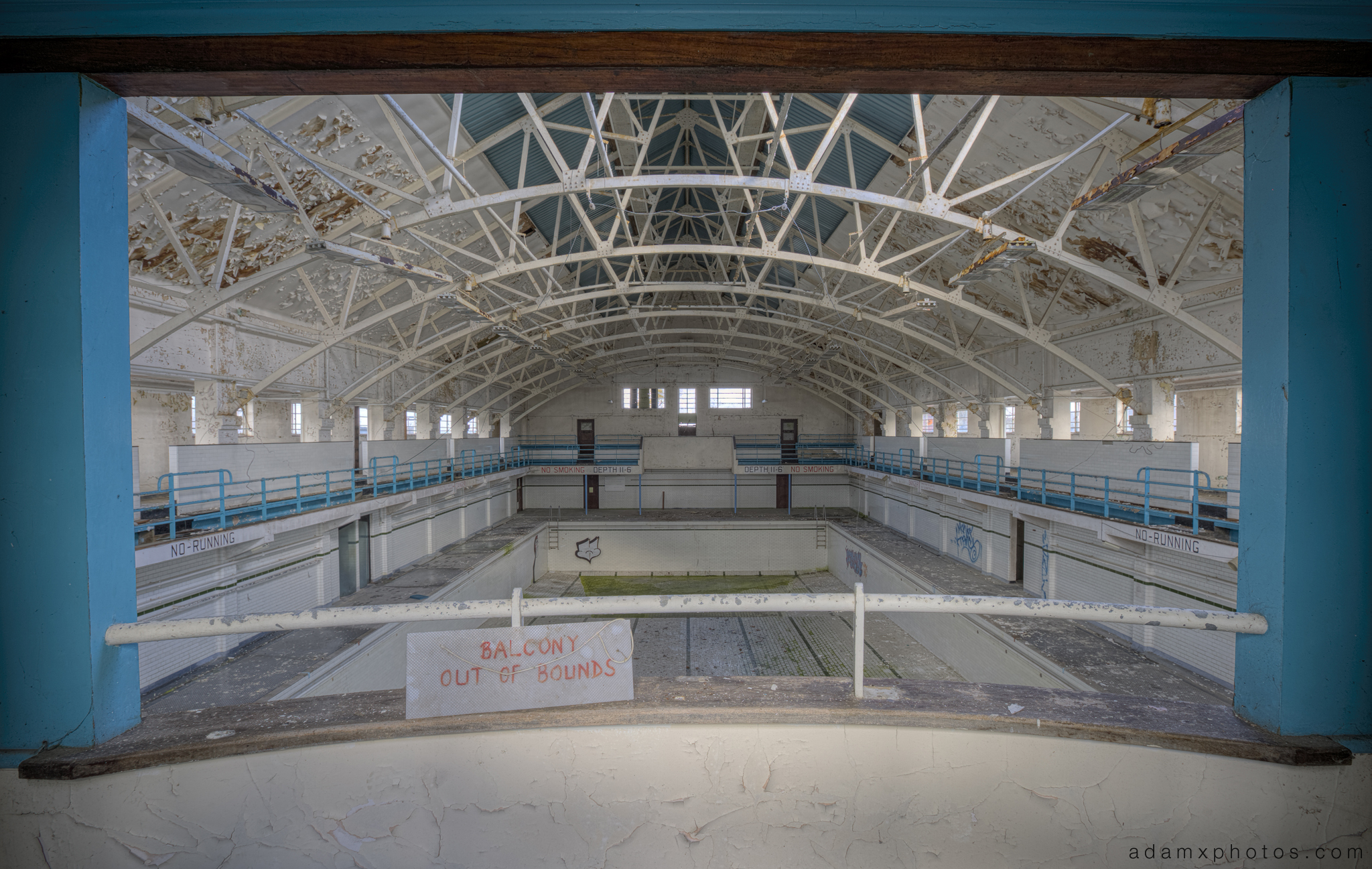 …and a detail of the tiling and decay in the pool.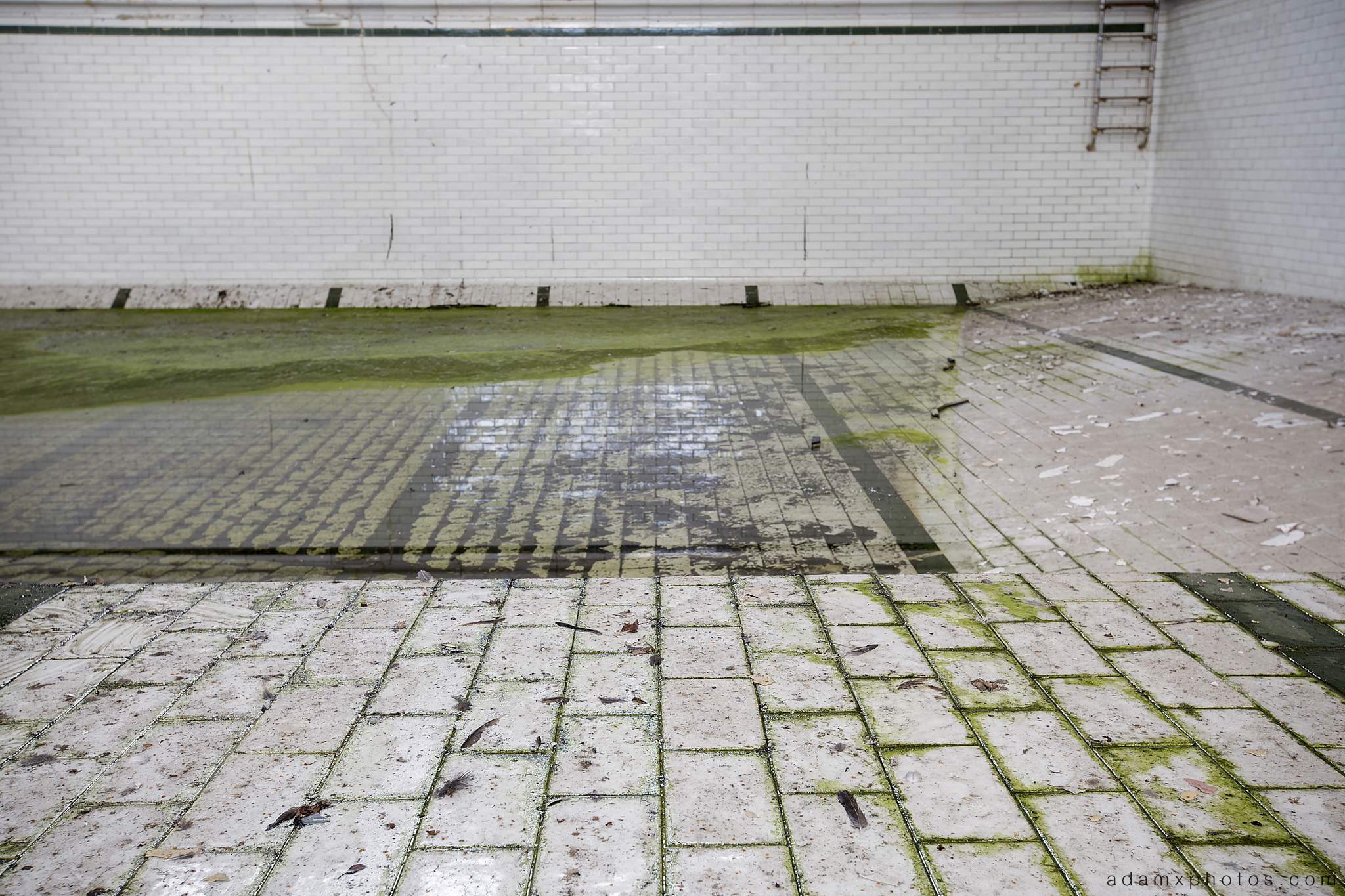 To give you a better idea of the place, Darren of Darren Smith Photography has kindly lent me a couple of his shots from our explore – used with permission and all rights acknowledged.
The pool…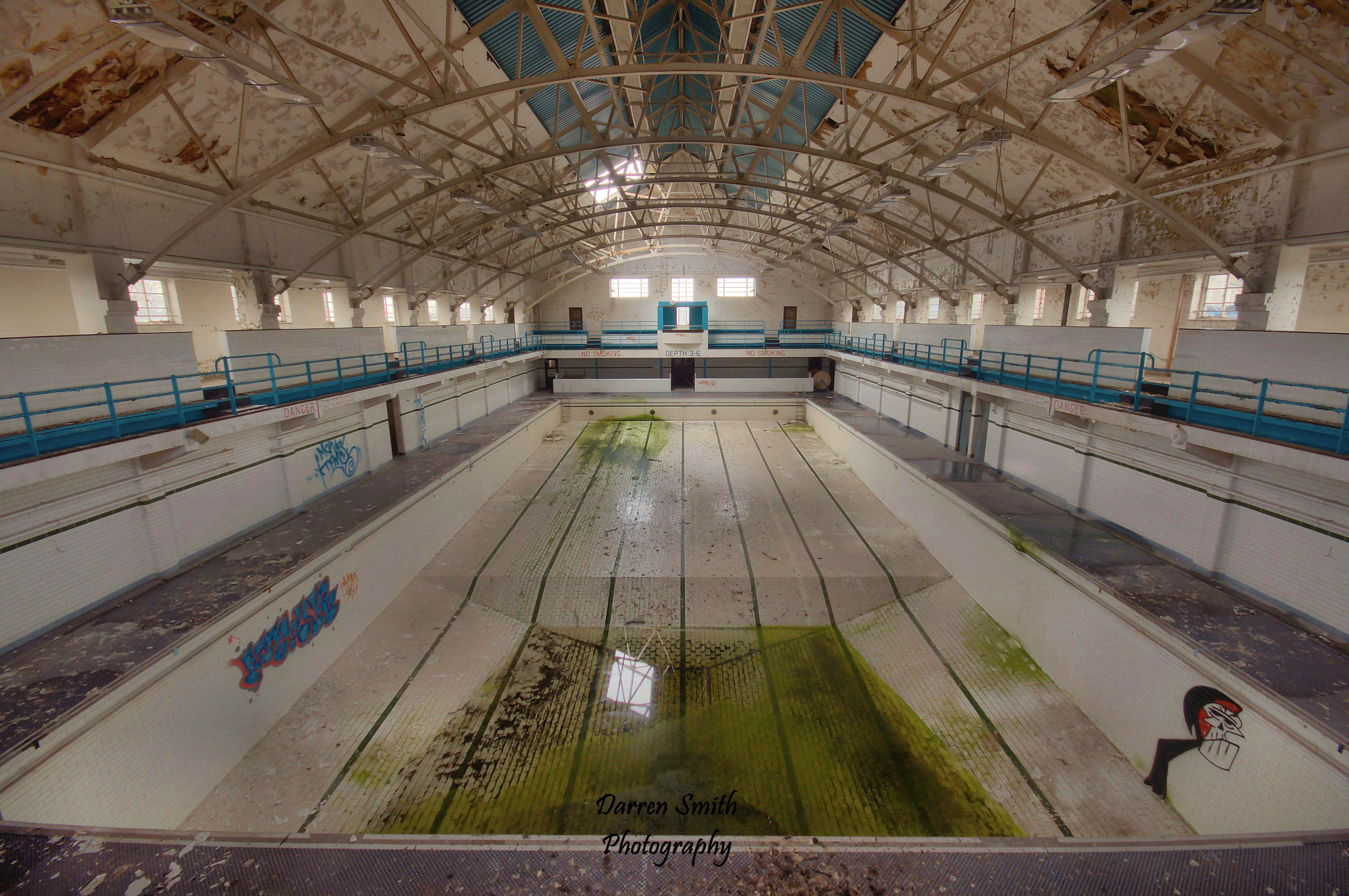 …and a group shot, with James looking at me in what appears to be unbridled admiration. 😉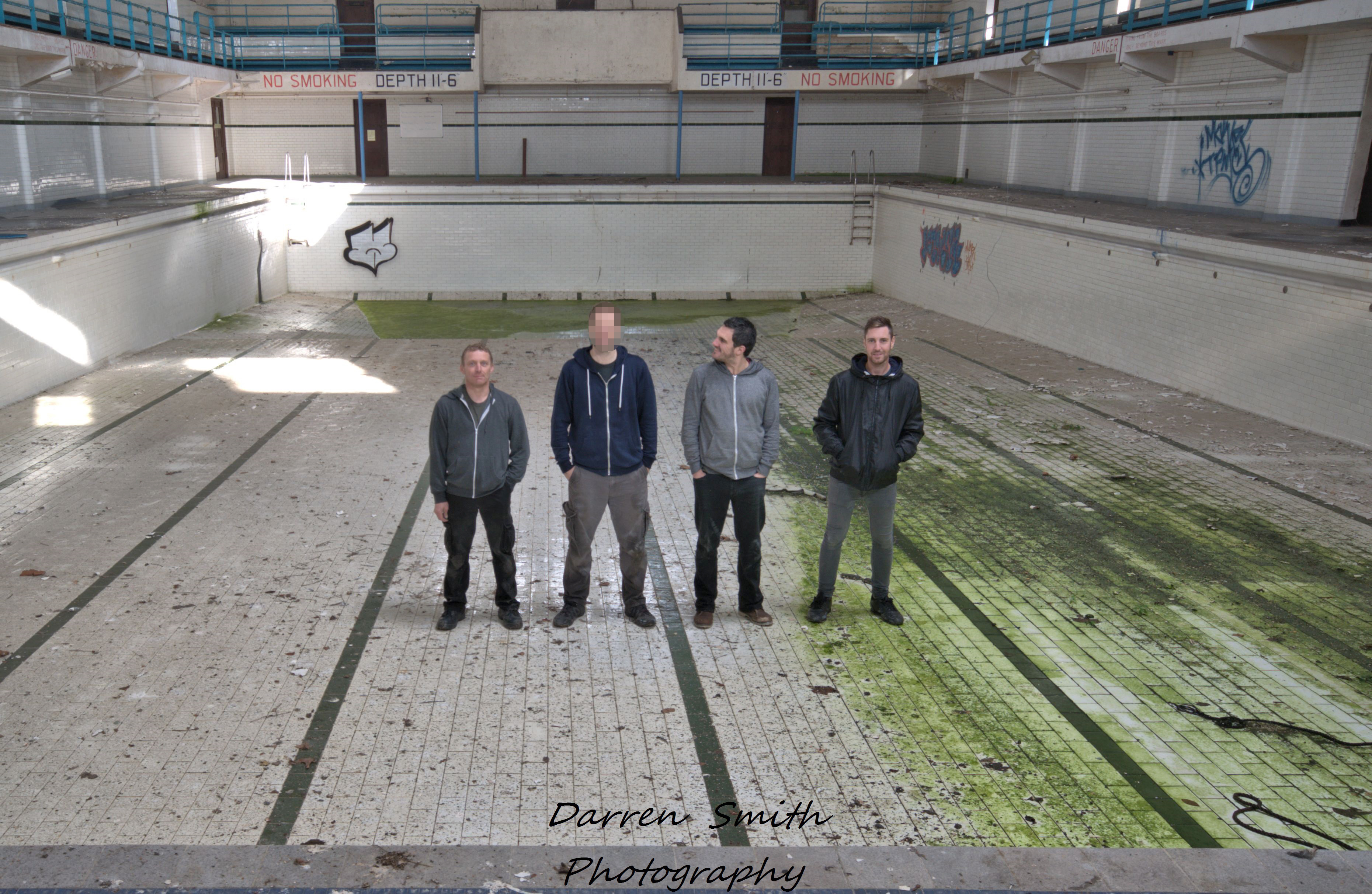 Thanks for popping by.
Adam X