Explore #1 of the Wet, with excitement Tour
Winter may well and truly have been upon us, but that didn't stop James and I from squeezing in one last euro trip (my 6th of the year) at the back end of 2014. It was daft really – the weather was freezing cold, rained almost incessantly, and we had hardly any hours of daylight to shoot in. It got light(ish) around 9-10am and was dark by 4pm – a far cry from the 16 hours of daylight we had enjoyed on the Berlin or Bust trip that August! But those were just mere details – we were both itching to make our first exploring foray to Italy, and the allure of the locations we wanted to see was sufficient for us to book cheap flights and use the last of our holiday allowances for a 'smash n' grab' long weekend which turned out to be highly successful, eventful and above all great fun.
James had flown out a couple of days before me, and from what I can gather he spent the whole time either stuck in traffic jams or failing to gain access to various exploring targets. 😉 Luckily the cavalry (i.e. me) arrived in Milan to change his fortunes… I landed slightly 'relaxed' after a few in-flight G&Ts, and was soon tucking in to the rum-filled hip flask that Mrs X had bought me for my birthday earlier that month.
Our hotel that night was spectacular – James had managed to get an amazing deal through his work, and we arrived at what turned out to be a converted formerly derelict monastery! You can see some before and after shots of the conversion on the hotel's website here.
Looking decidedly scruffy for our surroundings, we navigated grand lobby rooms and spiral staircases to find our plush attic room complete with chaise longue – makes a change to the €20 a night motels we usually stay in on our trips!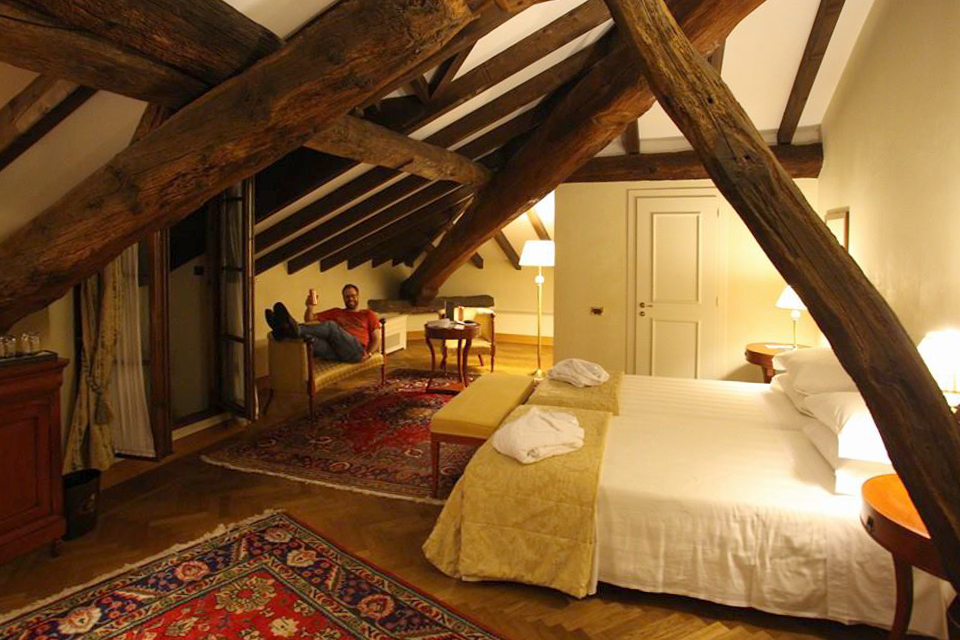 (Phone pic by James Kerwin, used with kind permission – tweaked in PS by me).
We then ended up having dinner in a spectacular dining hall, and spending a small fortune gorging ourselves on steak, wine, beers, free petit fours for dessert, and then wandering drunkenly around the hotel taking photos of the spectacular rooms. It was one of those nights where you end up spending waaaay more than you intended, but it was a fun enough memory to be worth it. Here's a slightly substandard shot of a dining room ceiling…

…together with one of James doing his usual seal impression rolling around on the floor to capture what turned out to be a lot better version of my shot! 😉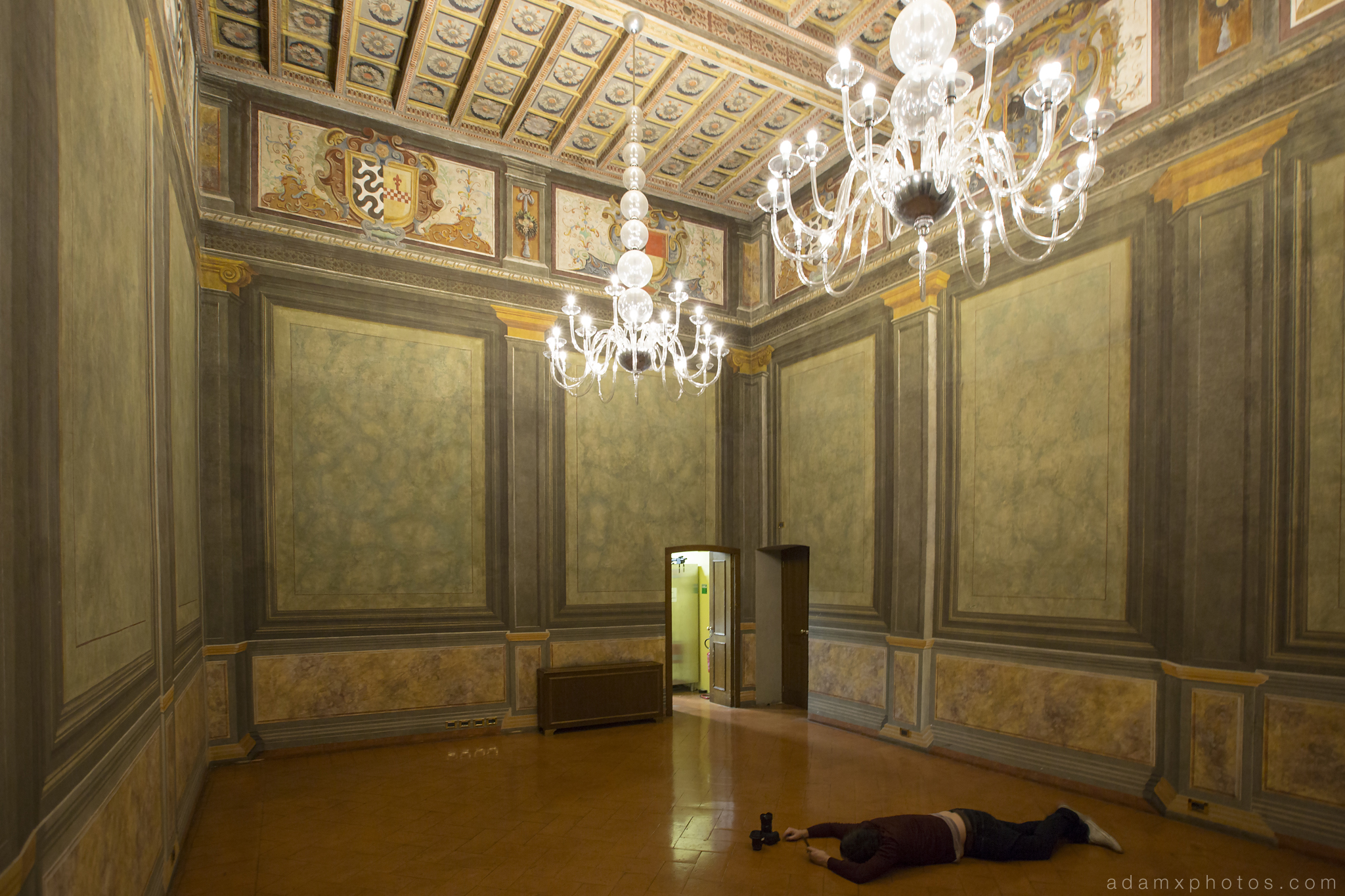 ….all of which tomfoolery wasn't exactly the best preparation for our (thankfully slightly later than usual) start at 8am the next morning….
Our Explore
The first target of our tour was a nice little loosener at an old abandoned ceramics factory in a North Italian town. The town was once known for its vineyards, before focussing on industrial development during the pre and post wars era. However, economic decline led to migration throughout the 1960s to 1980s, by which time many factories were forced to close.
Whilst we weren't expecting much from this place, it turned out to be a nice relaxed little wander, and I ended up getting a few shots that I was quite happy with. It was also a nicely sheltered quiet spot to shelter from the constant torrential rain whilst nursing a mild hangover…
As always, click on a photo to VIEW LARGE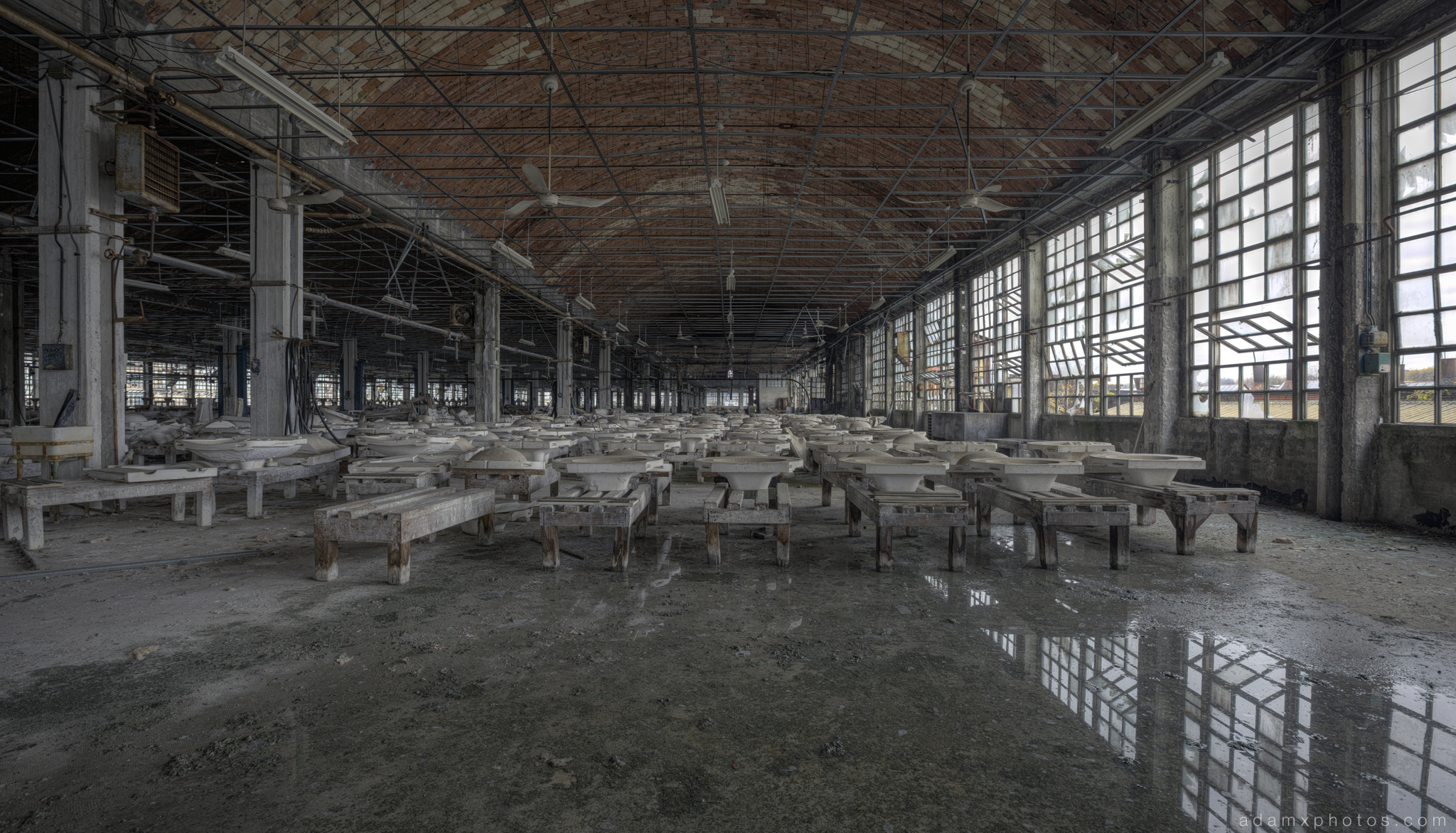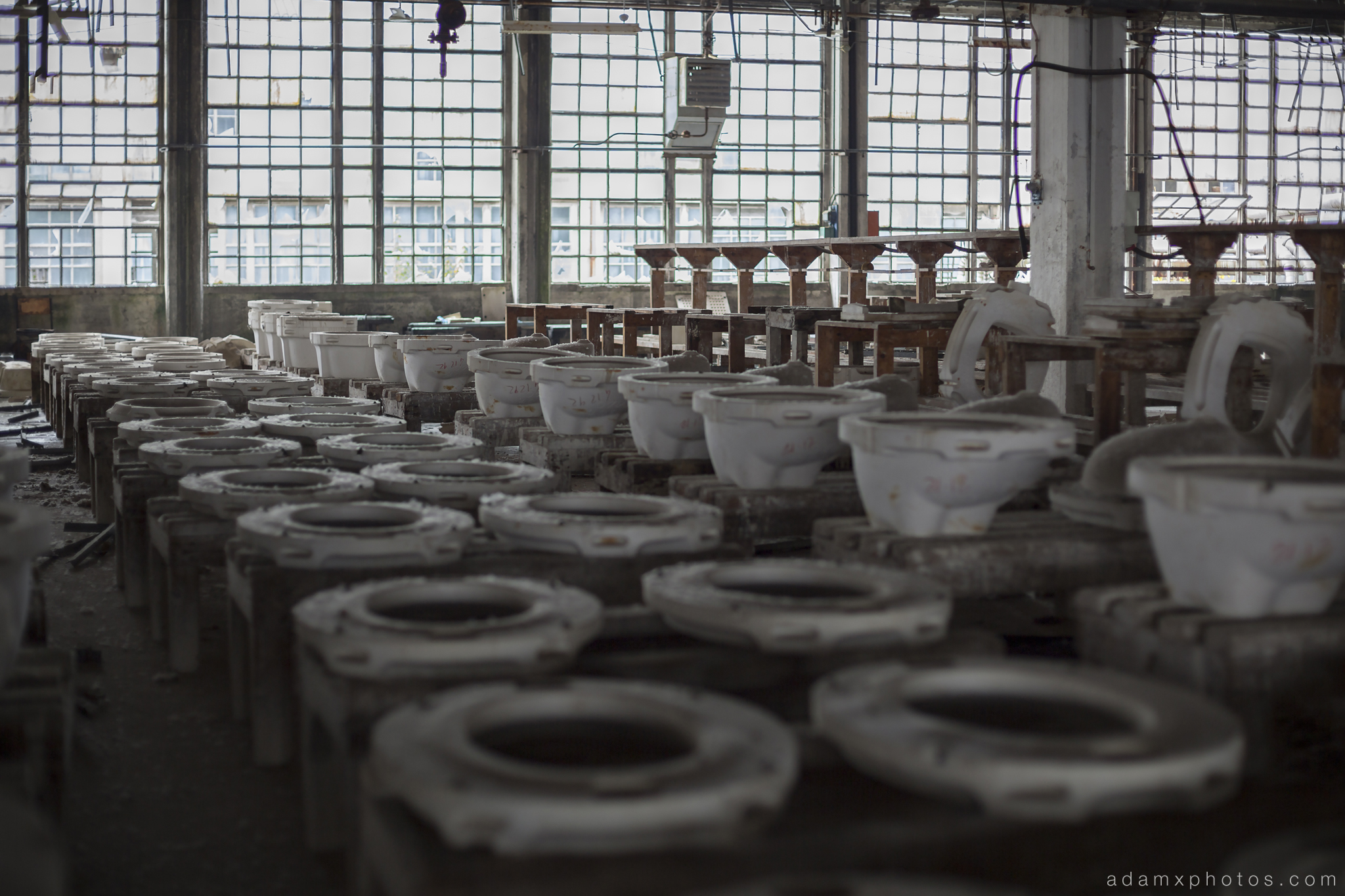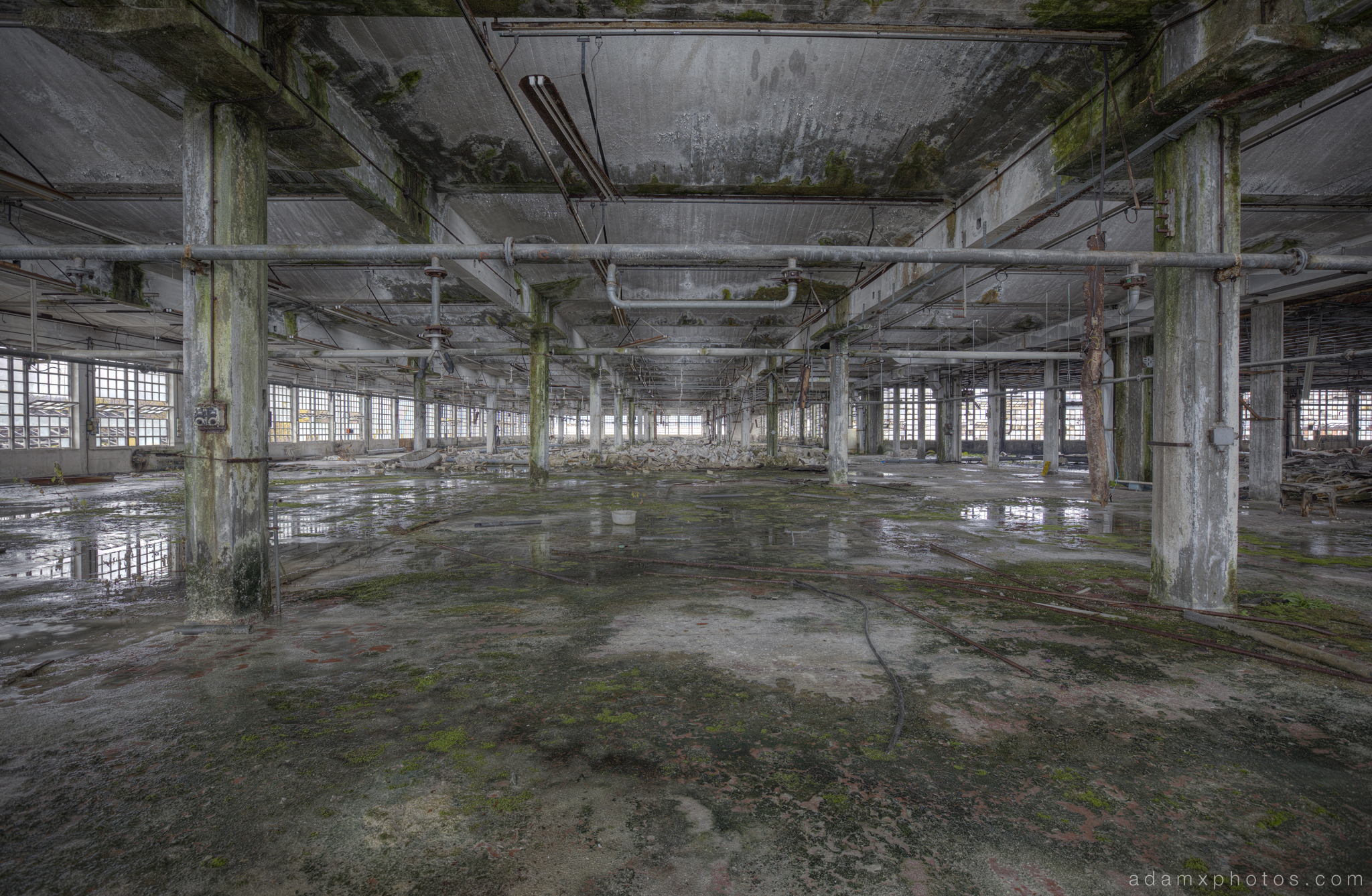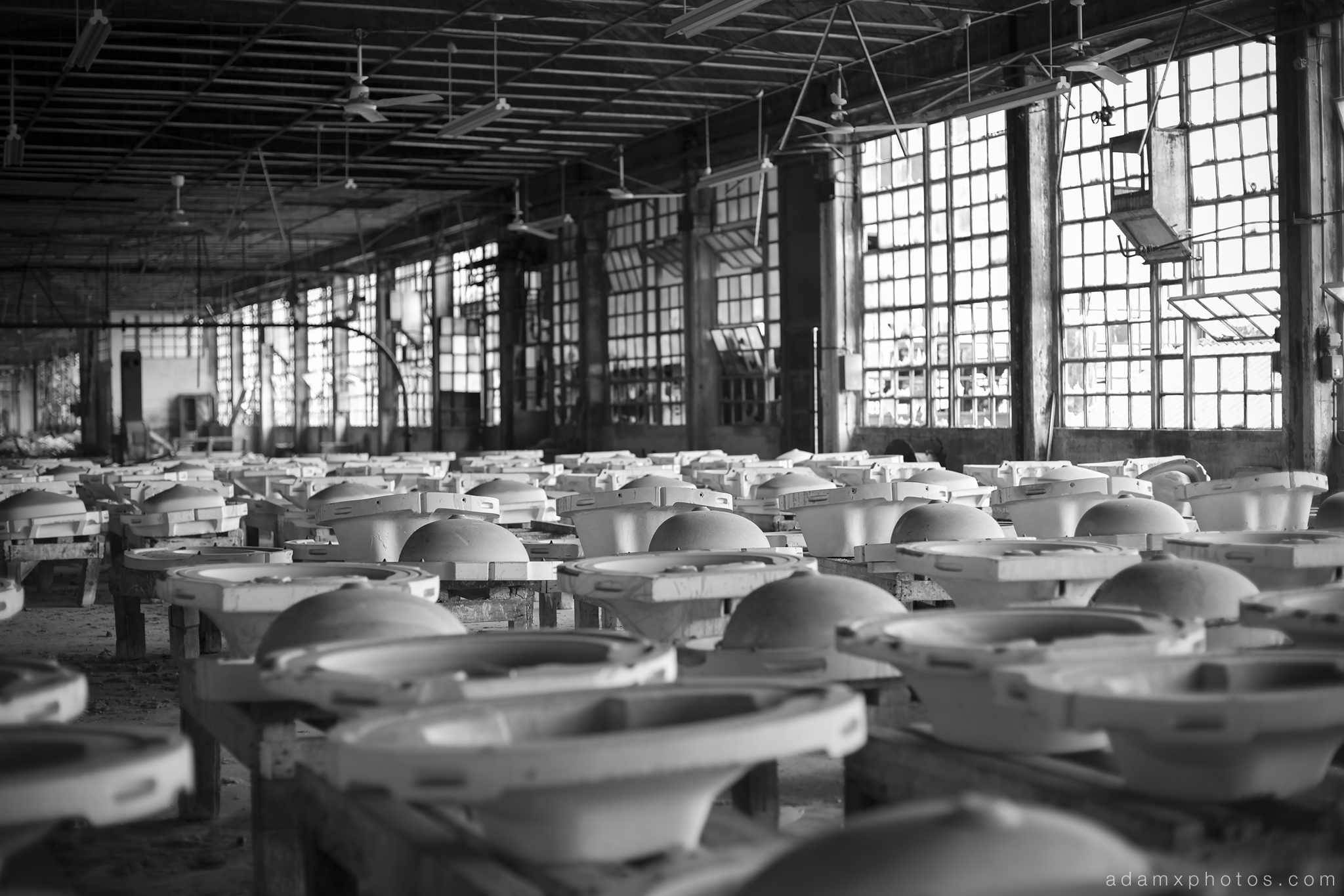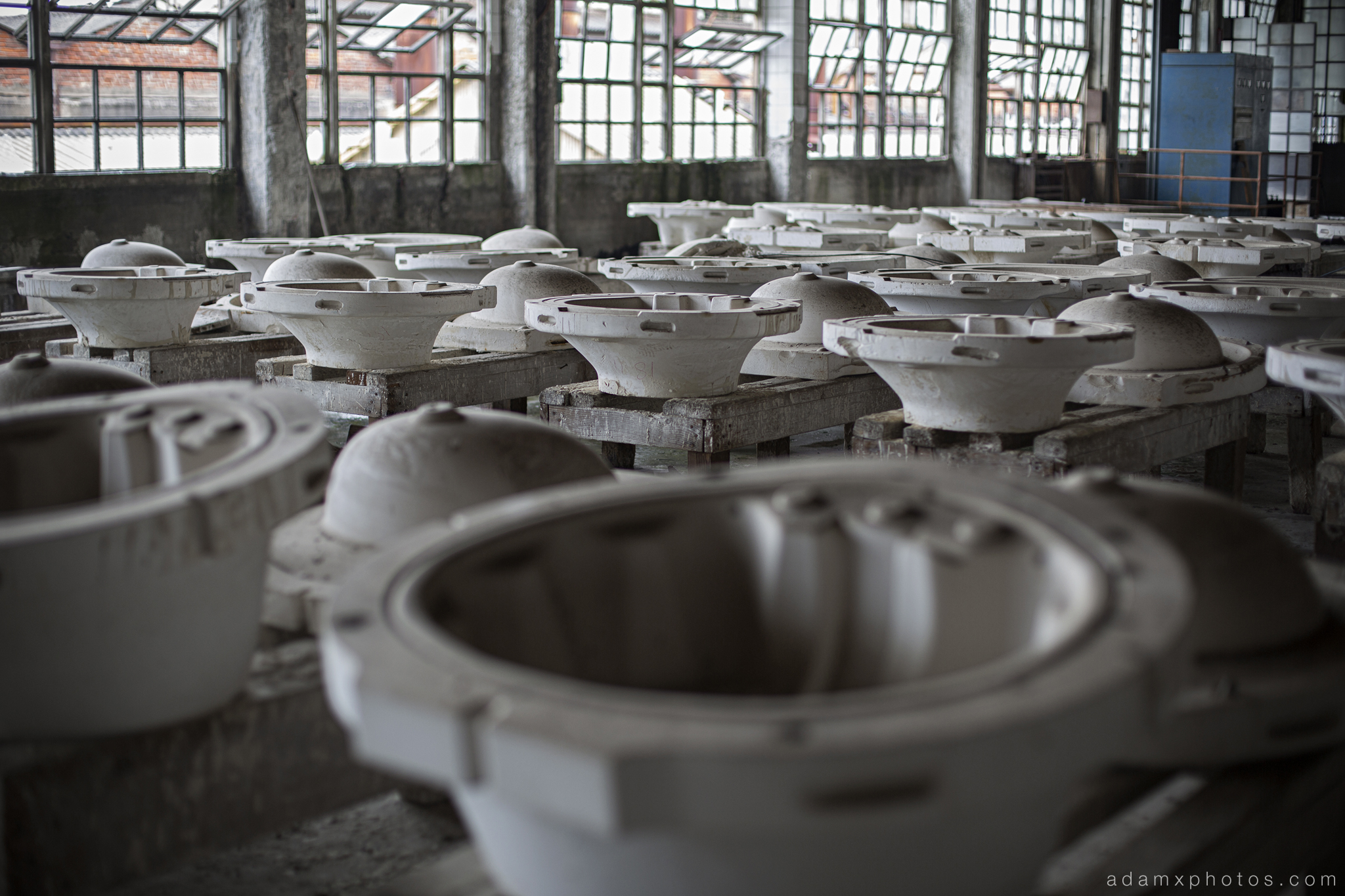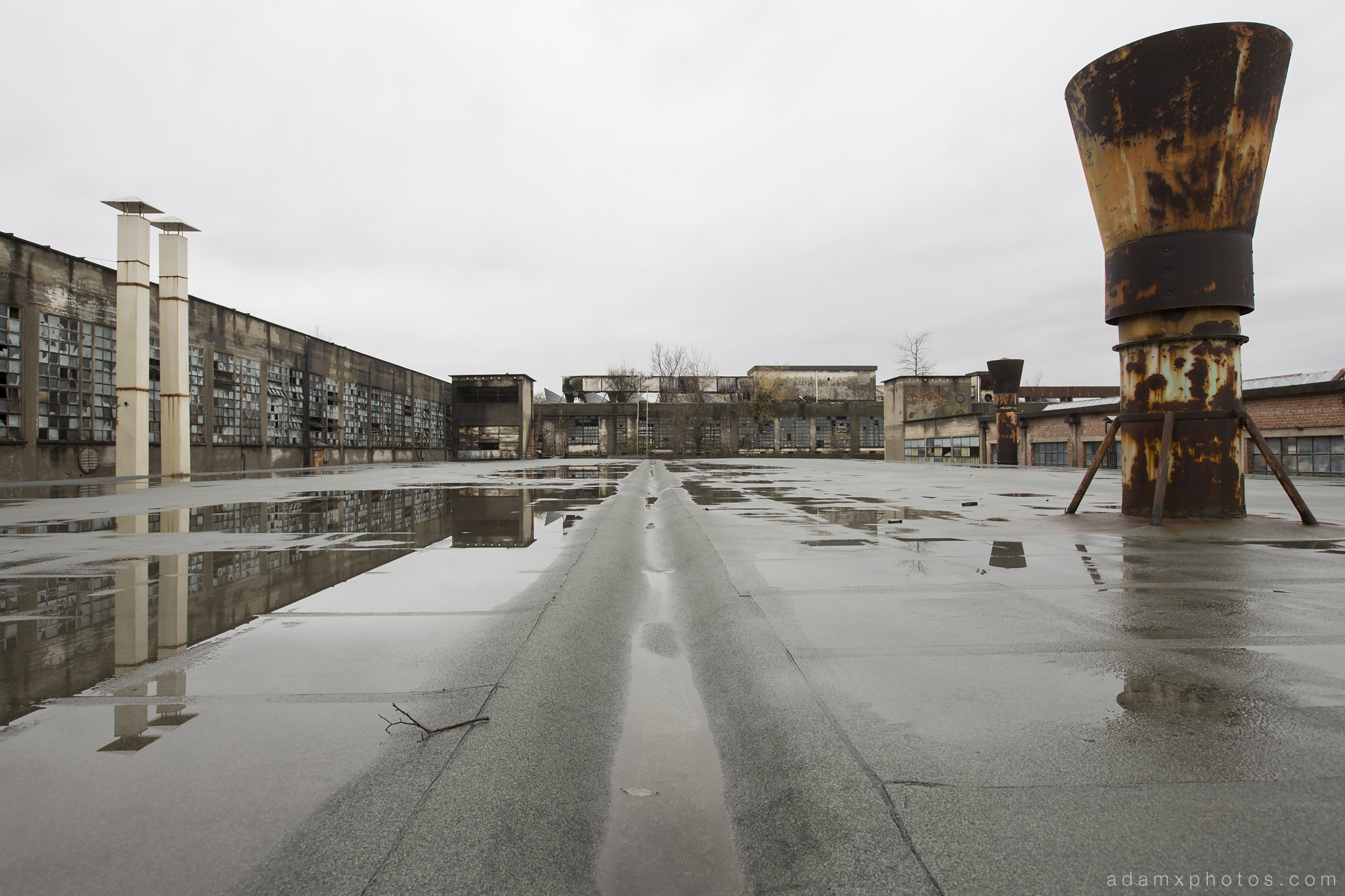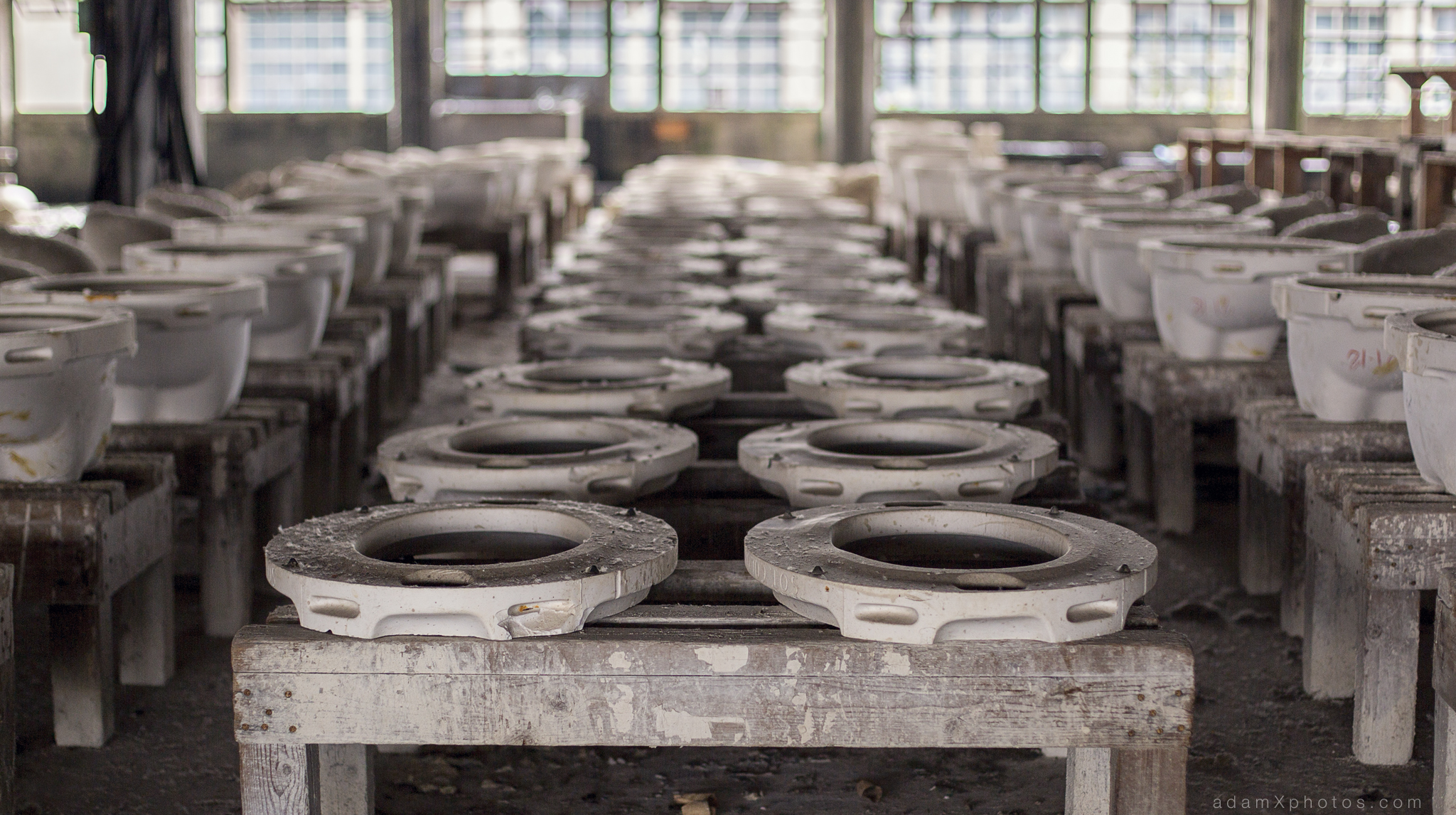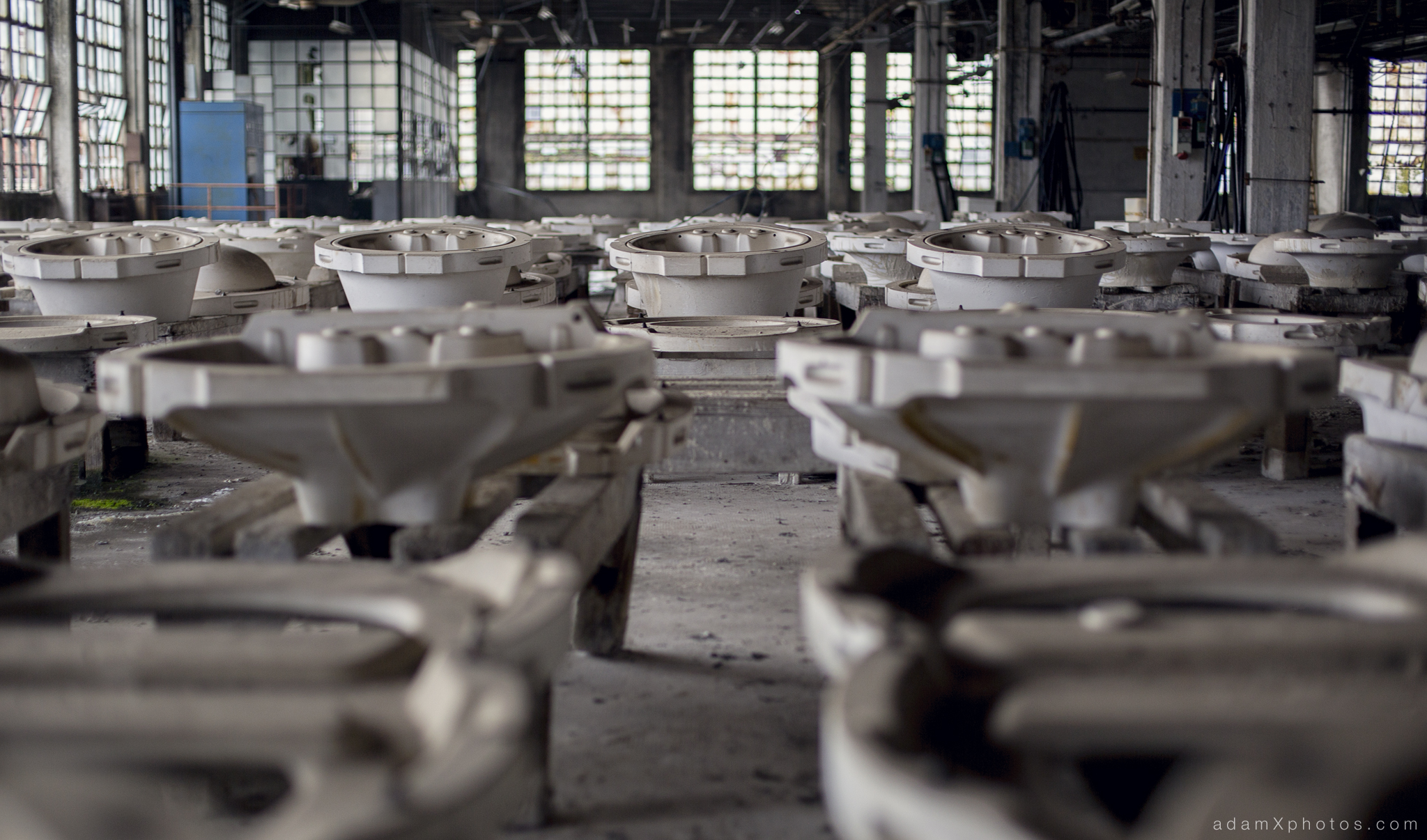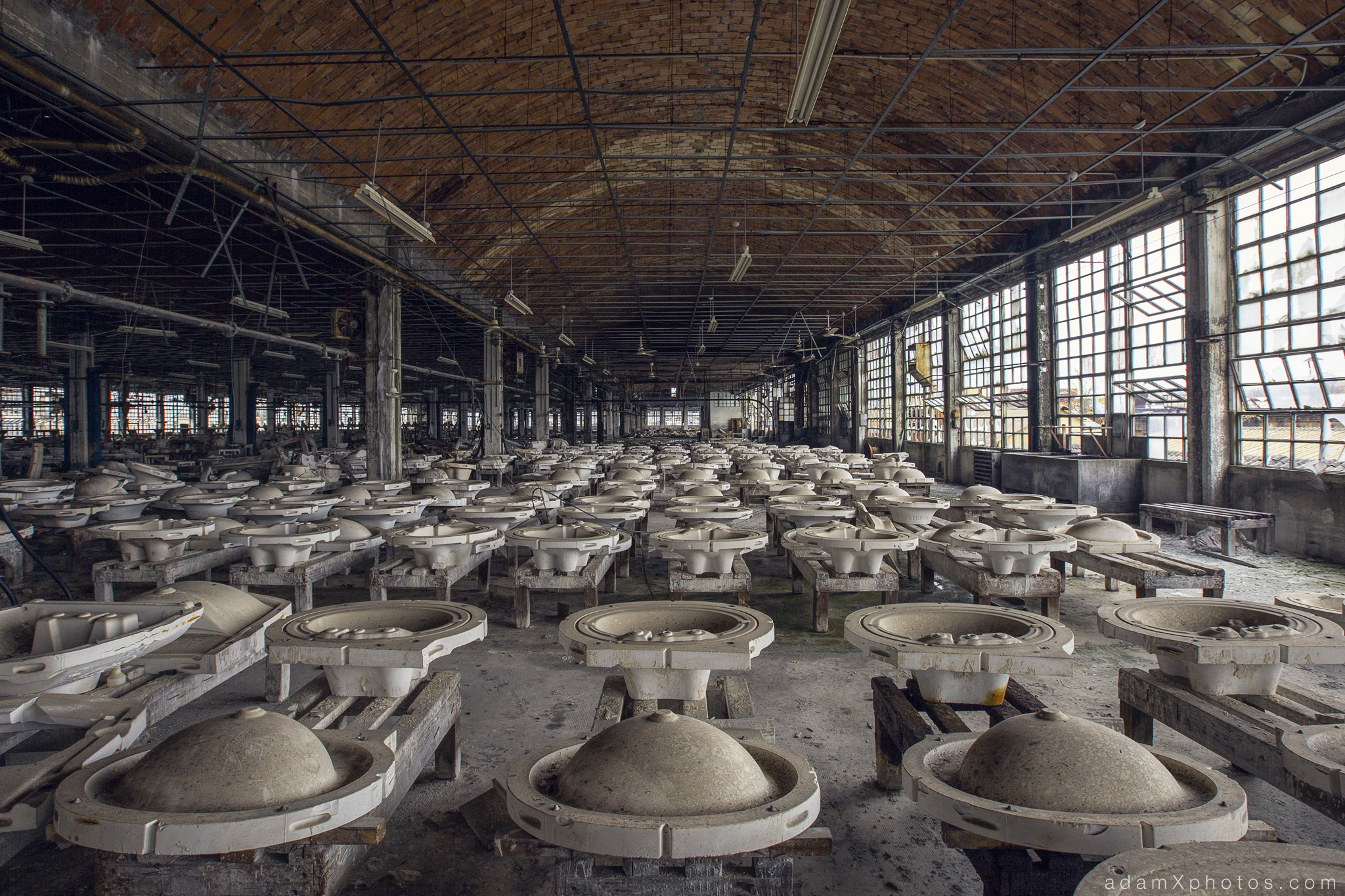 After a chilled hour or so we made our way back to our little Fiat hire car and headed on to our next location – an ancient abandoned castle. The report from that is coming shortly.
Grazie for stopping by.
Adam X