The next stop on our whistlestop UK exploring weekender was the battered remains of this art-deco former admin building…
History
Originally opened by Bengers Ltd in 1937, the site was purchased by Fisons in the 1960s and used for pharmaceutical research – the drug Intal (an anti-inflammatory, used to treat/prevent asthma attacks) was developed here.
The site closed circa 2004, when Sanofi Aventis bought the site and built a new factory next door. The site was sold for £13m in 2012, and is to be redeveloped with new residential homes and a shopping park.
By the time we visited in March 2015 only the once-grand art deco administrative building remained, and that too has since been demolished.
Our Explore
This was a quick in-and-out visit – we knew that there wasn't much left of interest except the beautiful central glass domed ceiling. Another piece of Britain's industrial heritage now gone, but at least we got to document a very small part of it…
As always, click on a photo to VIEW LARGE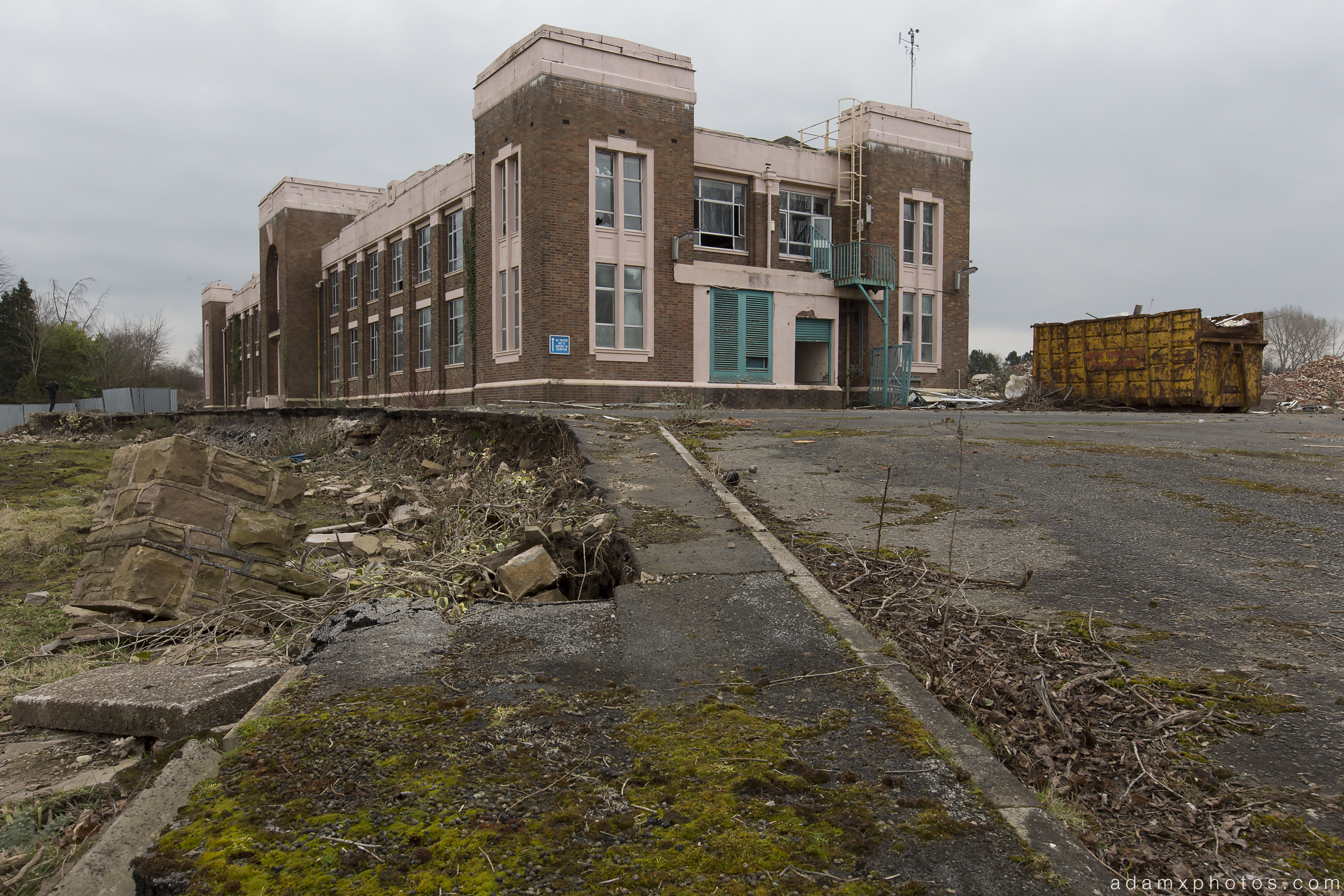 Some wag had arranged these old letters… I couldn't resist grabbing a quick shot.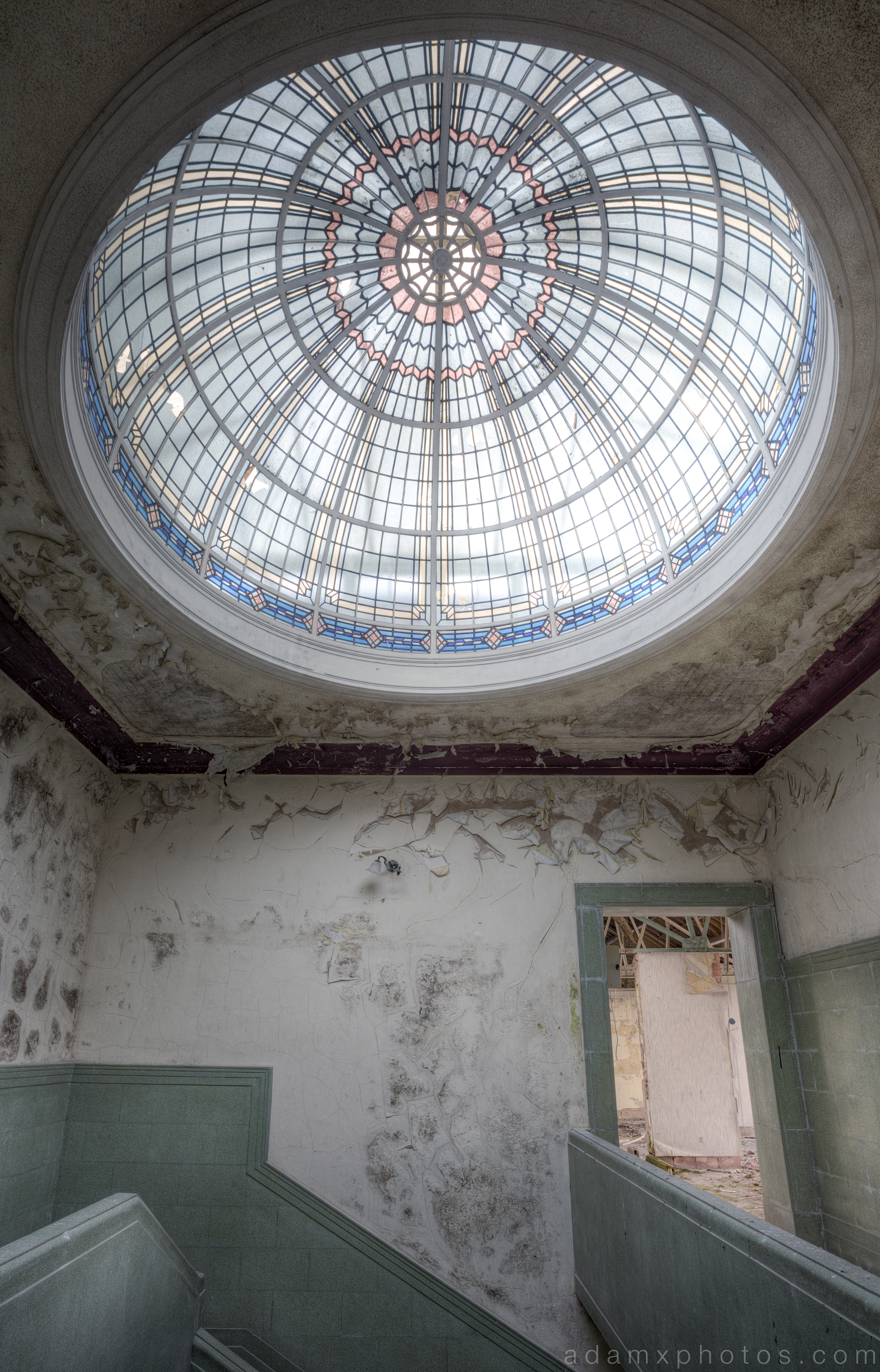 The ornate central dome ceiling.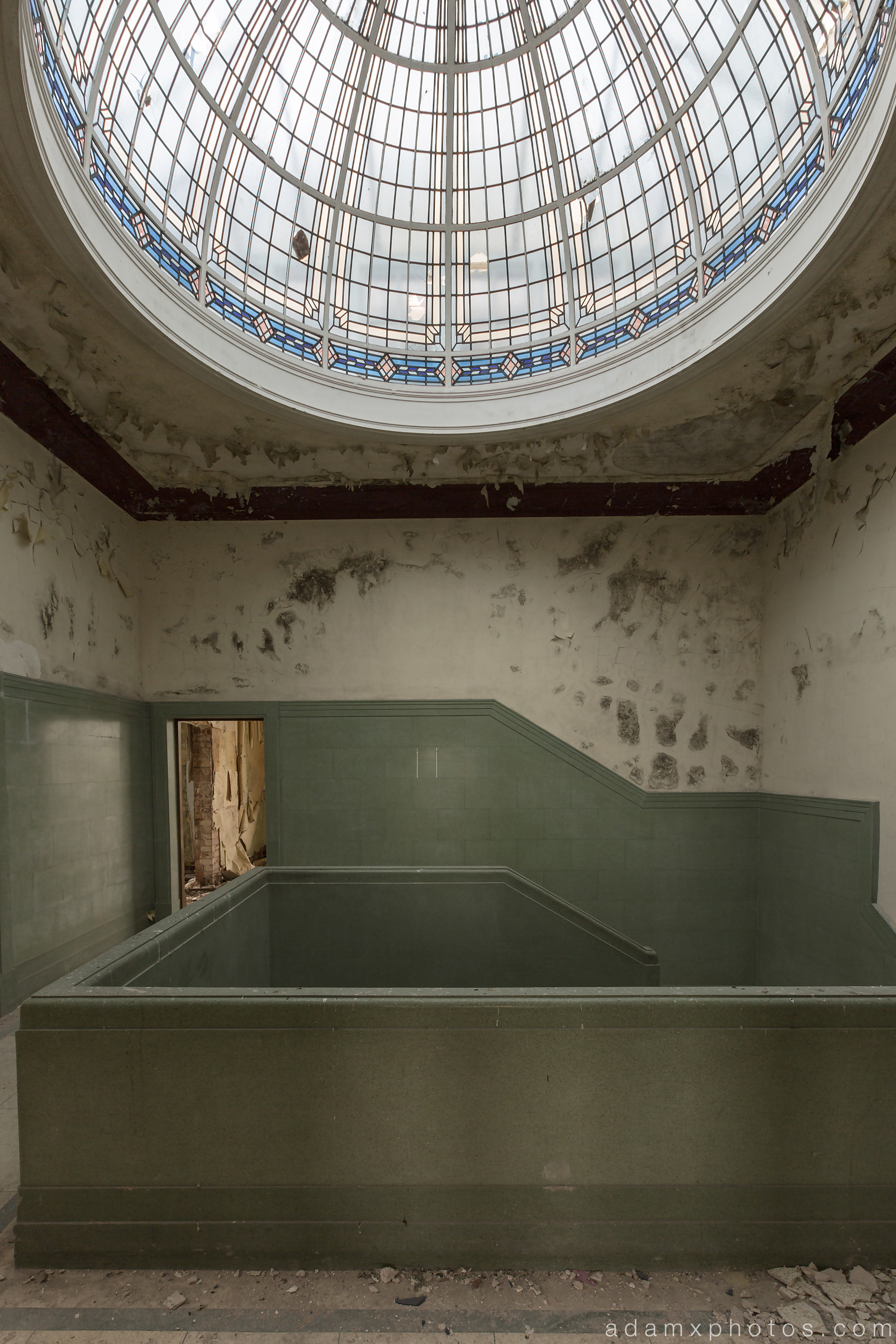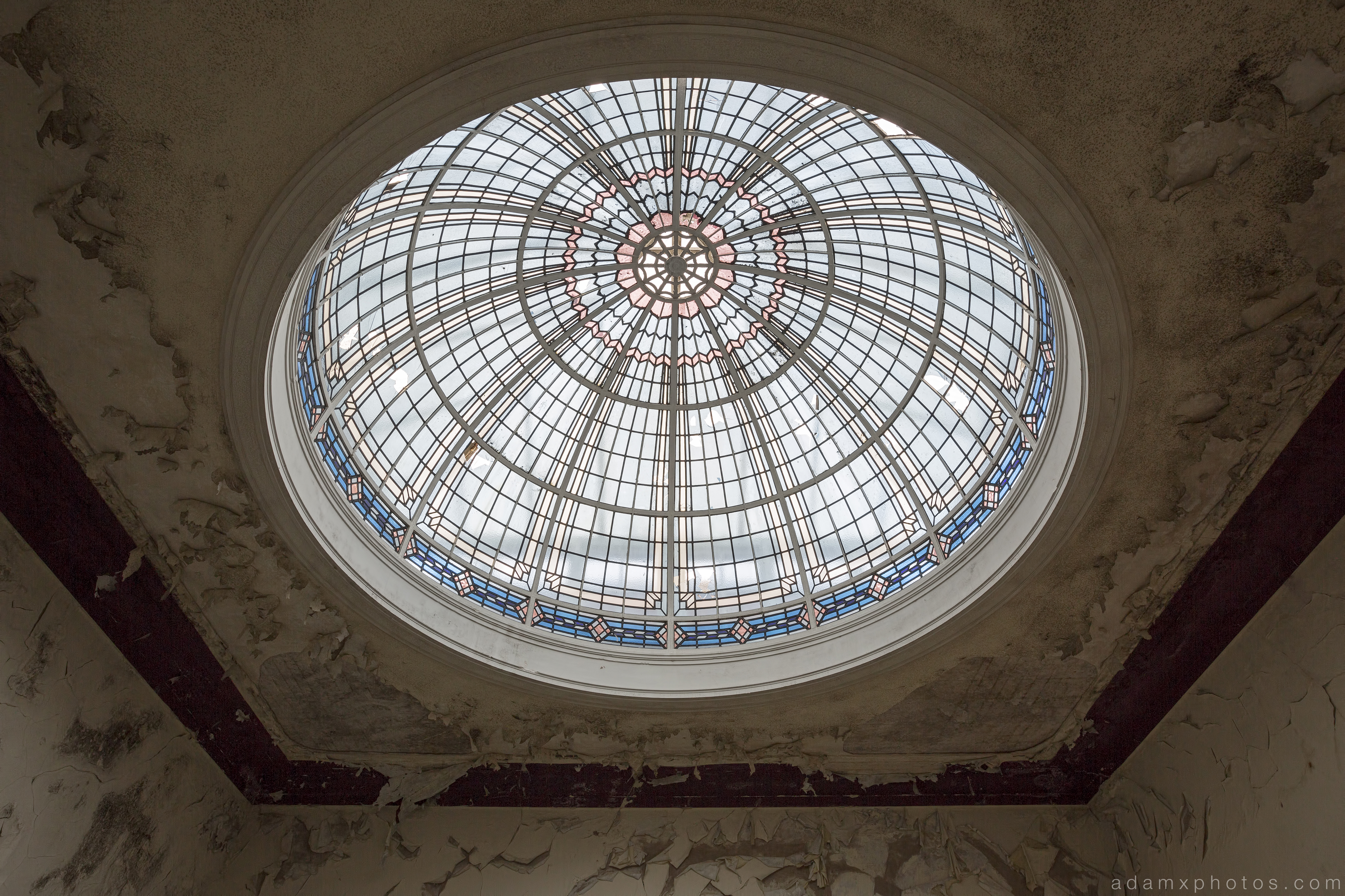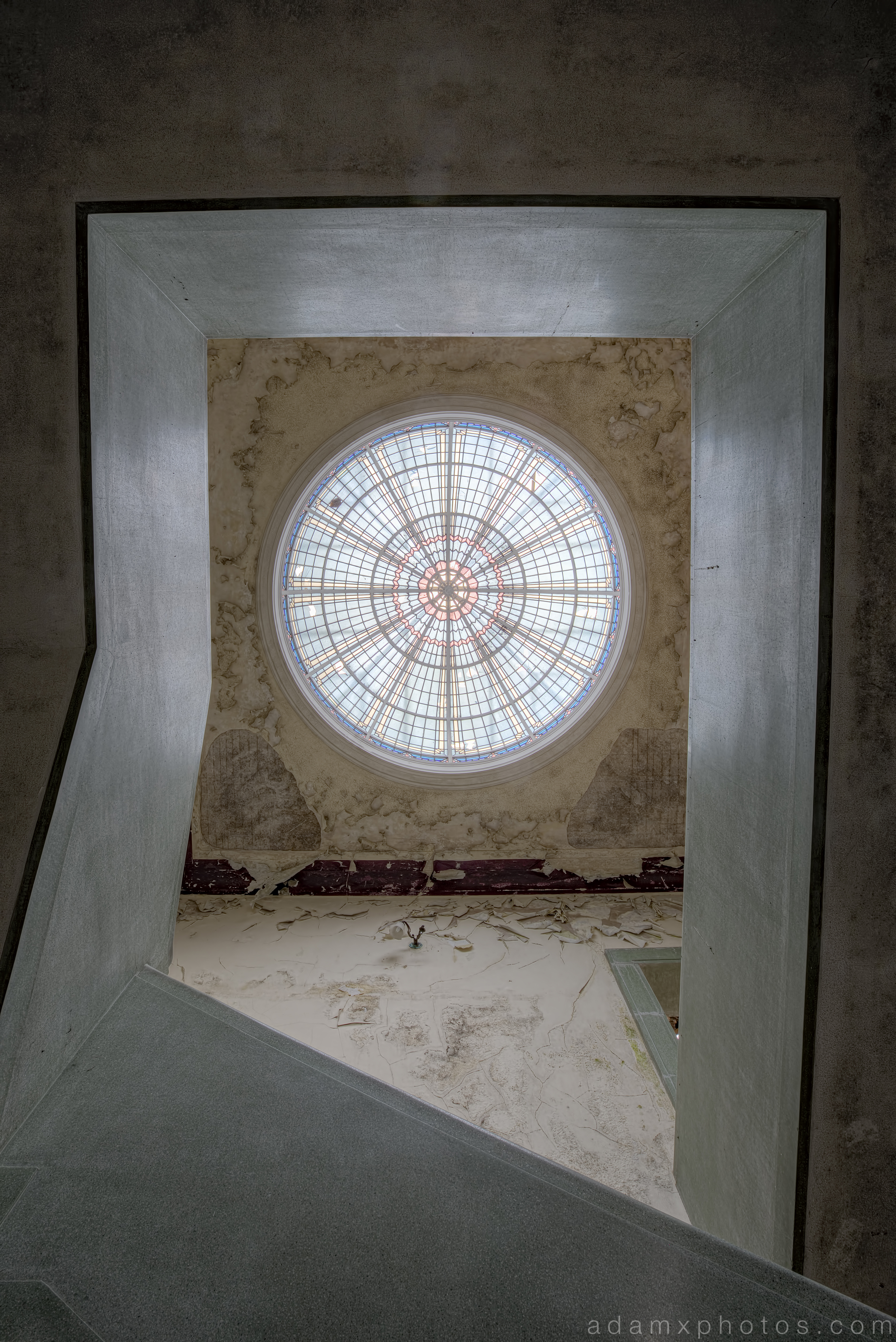 Looking straight up from the bottom of the central stairwell.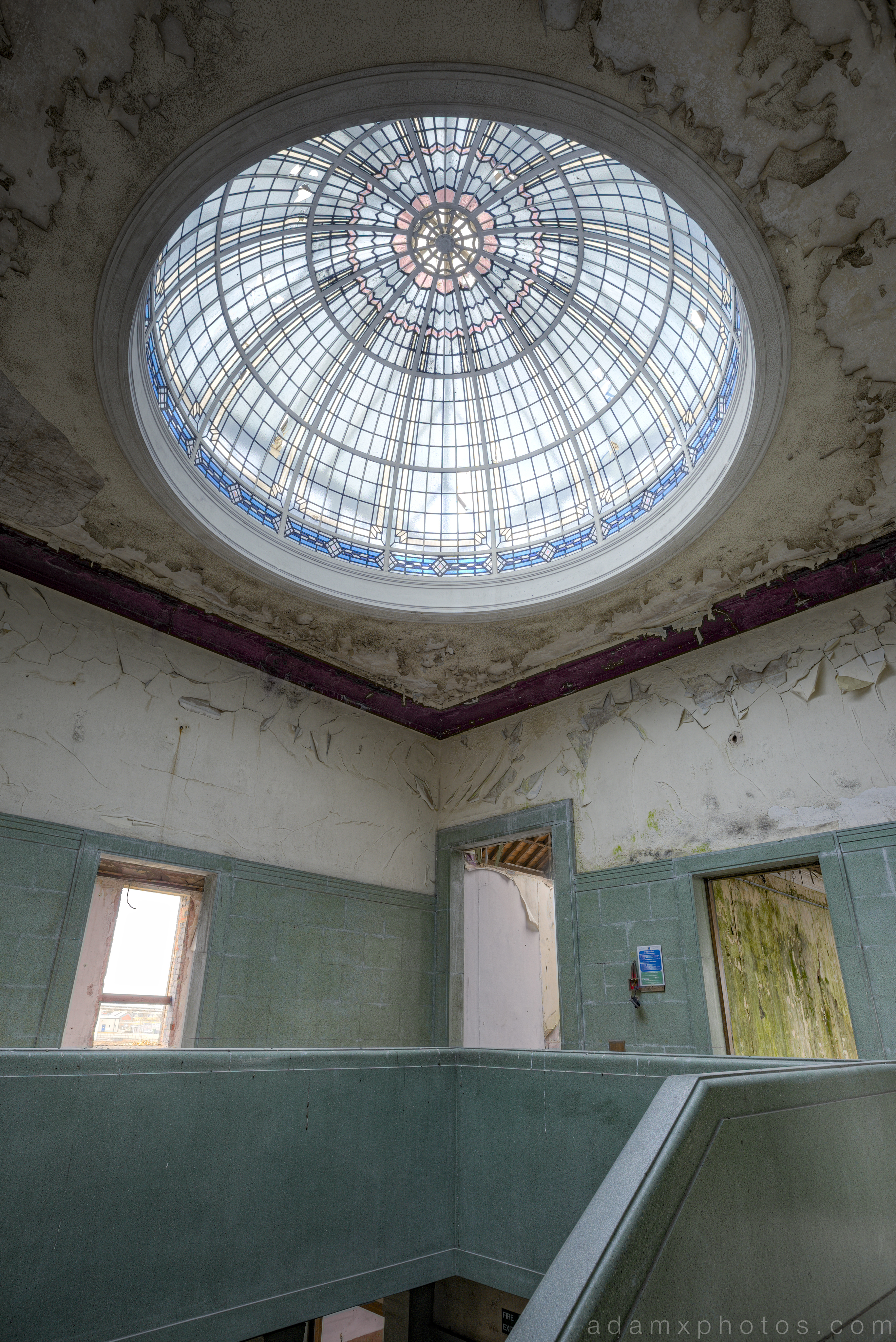 Thanks for popping in.
Adam X