After our quick explore of the House of the Soldier's Widow we were in the mood for something larger and more industrial, so pressed on to this huge Soda Ash works…
History
Founded by industrial chemists John Brunner and Ludwig Mond, whose partnership began in 1873, the Winngton Works soda ash factory was built in Northwich due to its situation on a 600-foot thick bed of salt and proximity to the Buxton limestone quarries.
Soda ash (sodium carbonate) is a base and electrolyte with wide commerical and industrial application, including in casting and glassmaking, and domestically in detergents, dyes and toothpaste – not to mention foodstuffs as diverse and ramen noodles to sherbert sweets!
By 1881 the partnership had flourished and became the limited company Brunner Mond & Co, producing some 200,000 tonnes of soda ash per annum. Brunner Mond became the UK's largest soda ash producer, and continued to expand, becoming the world's largest alkali exporter.
The Wallerscote Island works were completed in 1926 – a bizarre-looking arragement of huge silos, metal sheds, and gantries. In the same year Brunner Mond merged with three other British chemical companies to form Imperial Chemical Industries (ICI). In 1991, as part of wider cost cutting and business rationalisations, the Wallerscote Island works were hived off to a separate company called Brunner Mond. This was eventually bought by Tata Chemicals in 2006, before closing in 2013.
Nowadays the site remains semi-live, used for storage, with as yet unrealised plans to eventually redevelop the site into housing.
Our Explore
James and I had reccied this semi-live site back in July 2014, but had aborted that visit as it was very much occupied and 'live' on that day! Fast forward eight months and this time our persistence was rewarded…
After an interesting access we were soon enjoying climbing the stairs and platforms of the giant main building, with everything caked in a thick layer of the white soda ash which gave the site its "snow factory" nickname…
[Click on any photo to VIEW LARGE]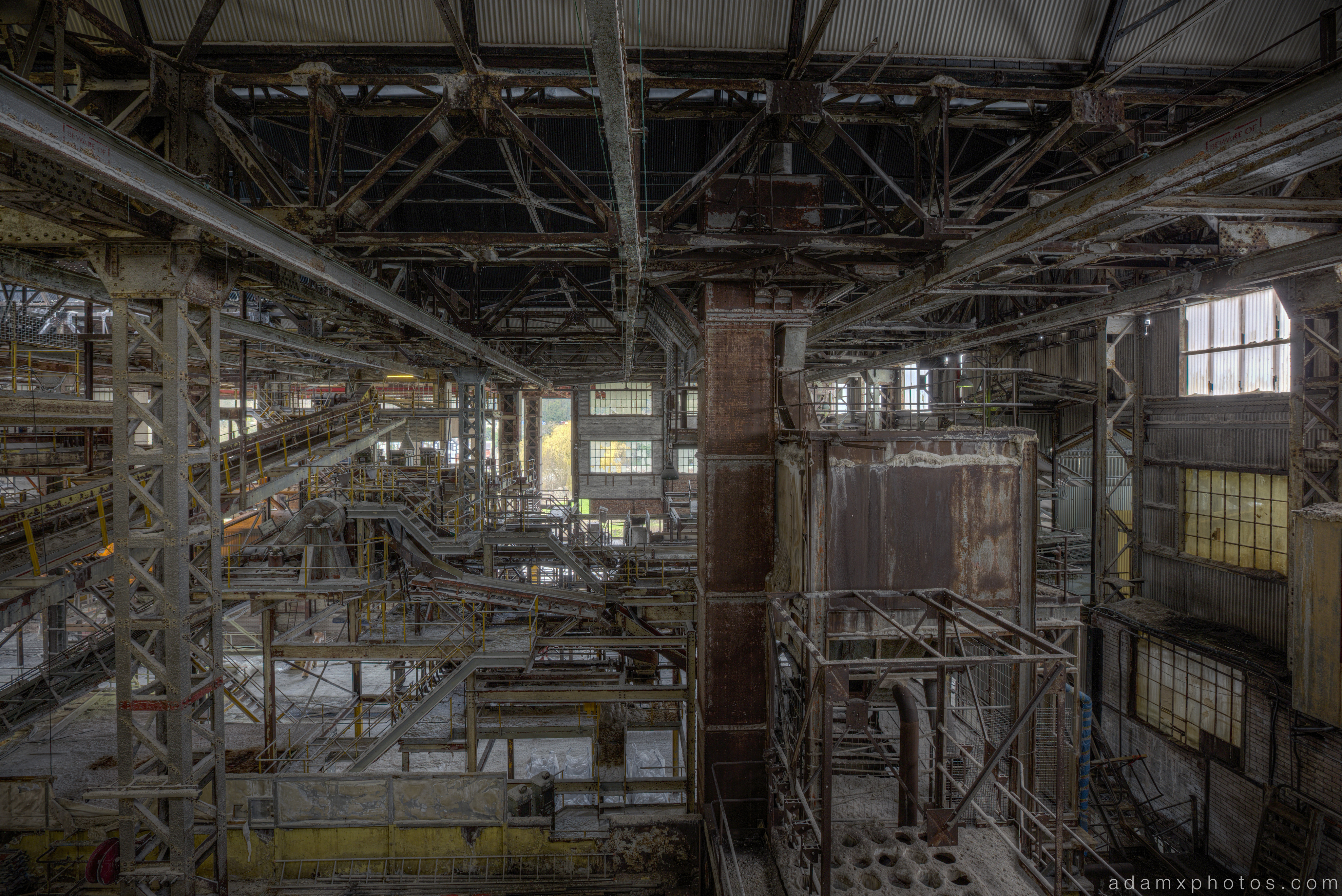 We had great fun climbing all the various gantries, steps, and platforms in the huge central works…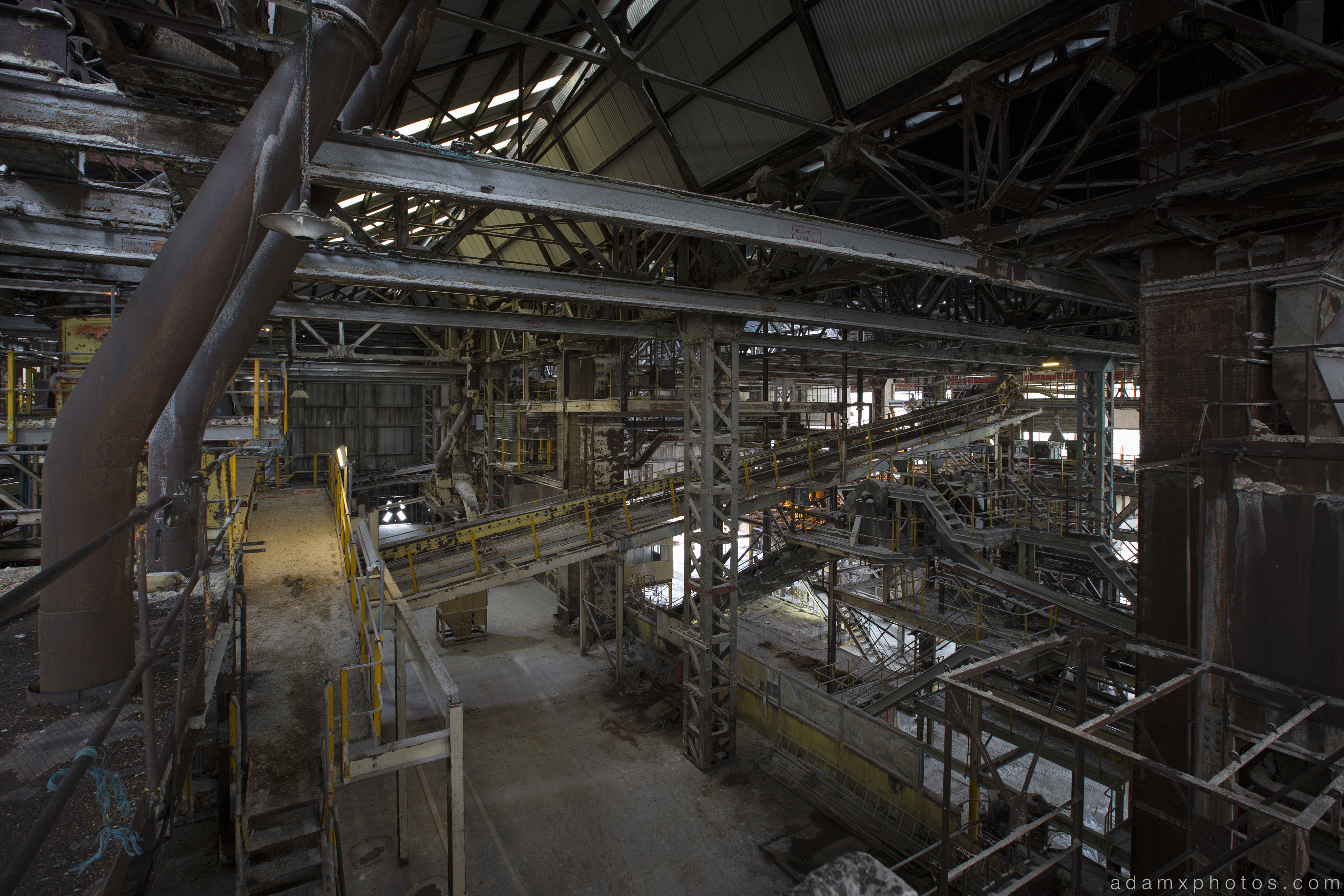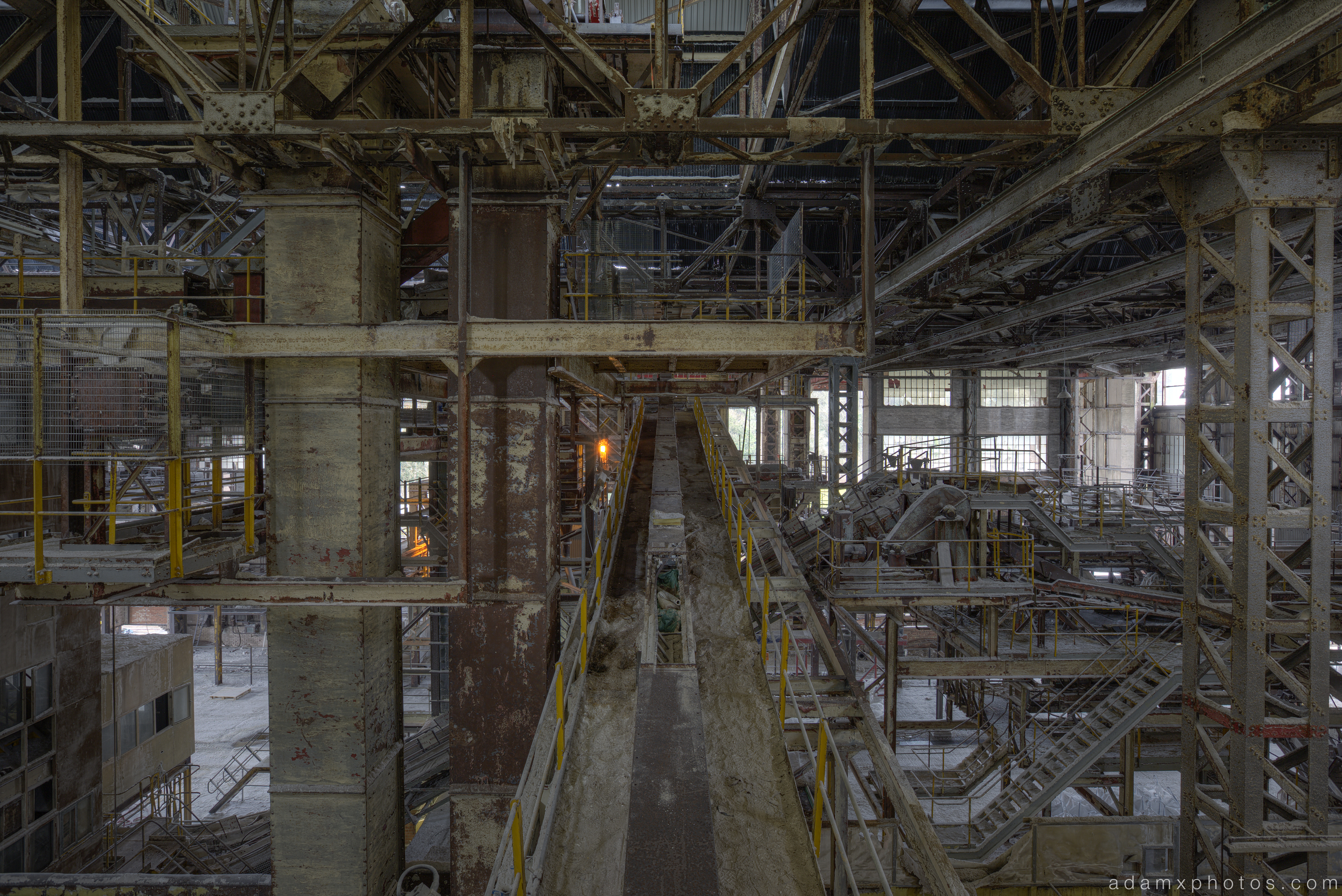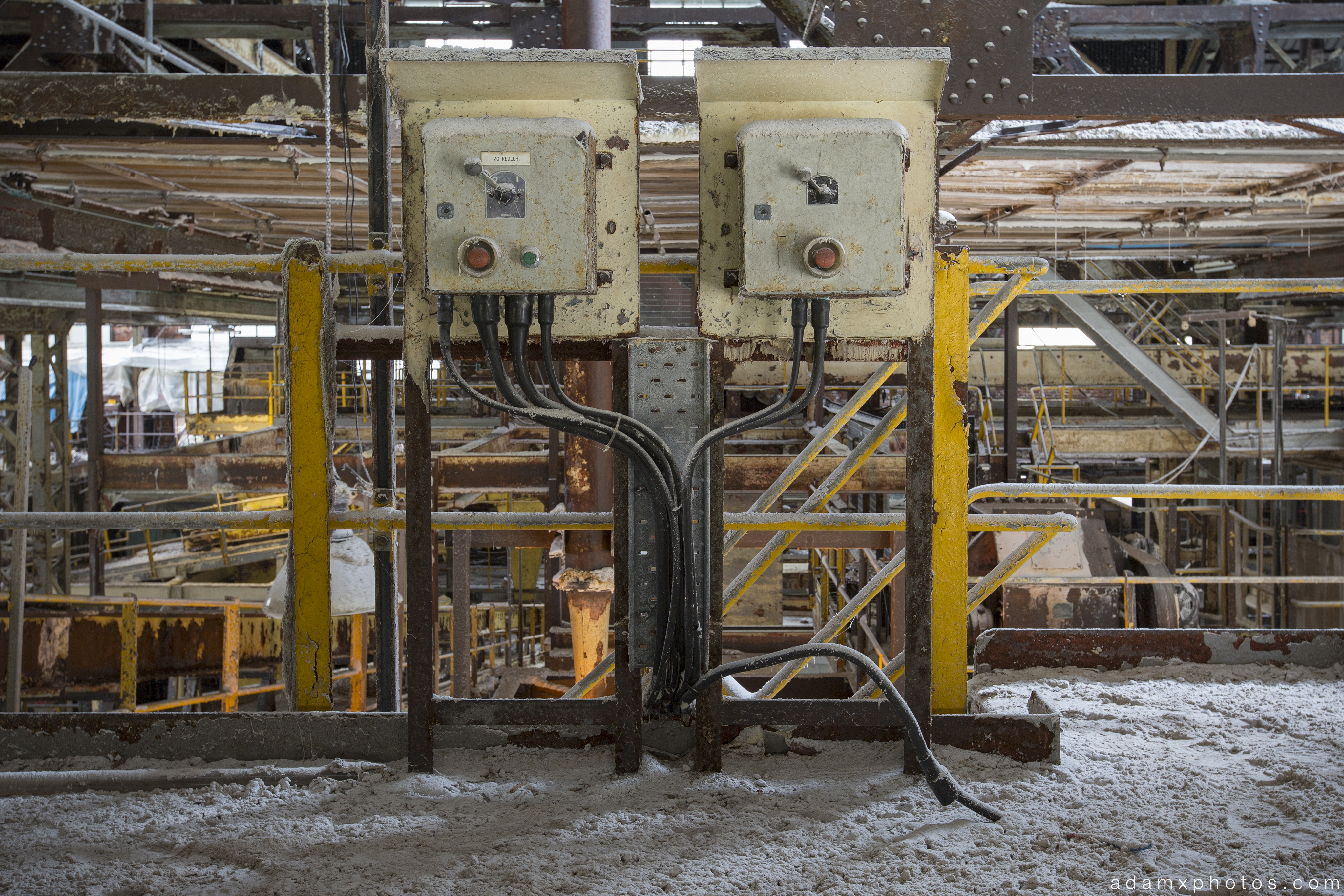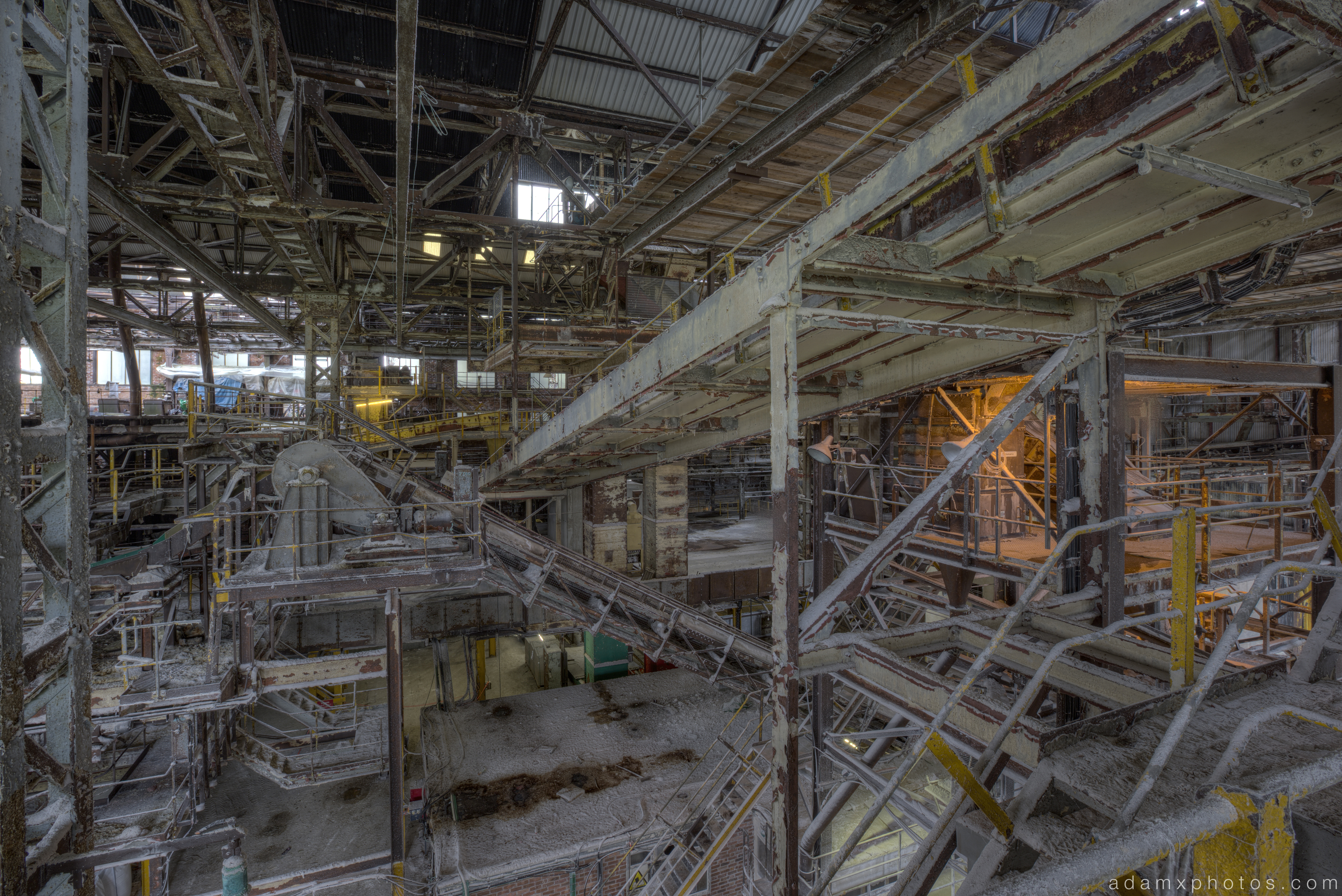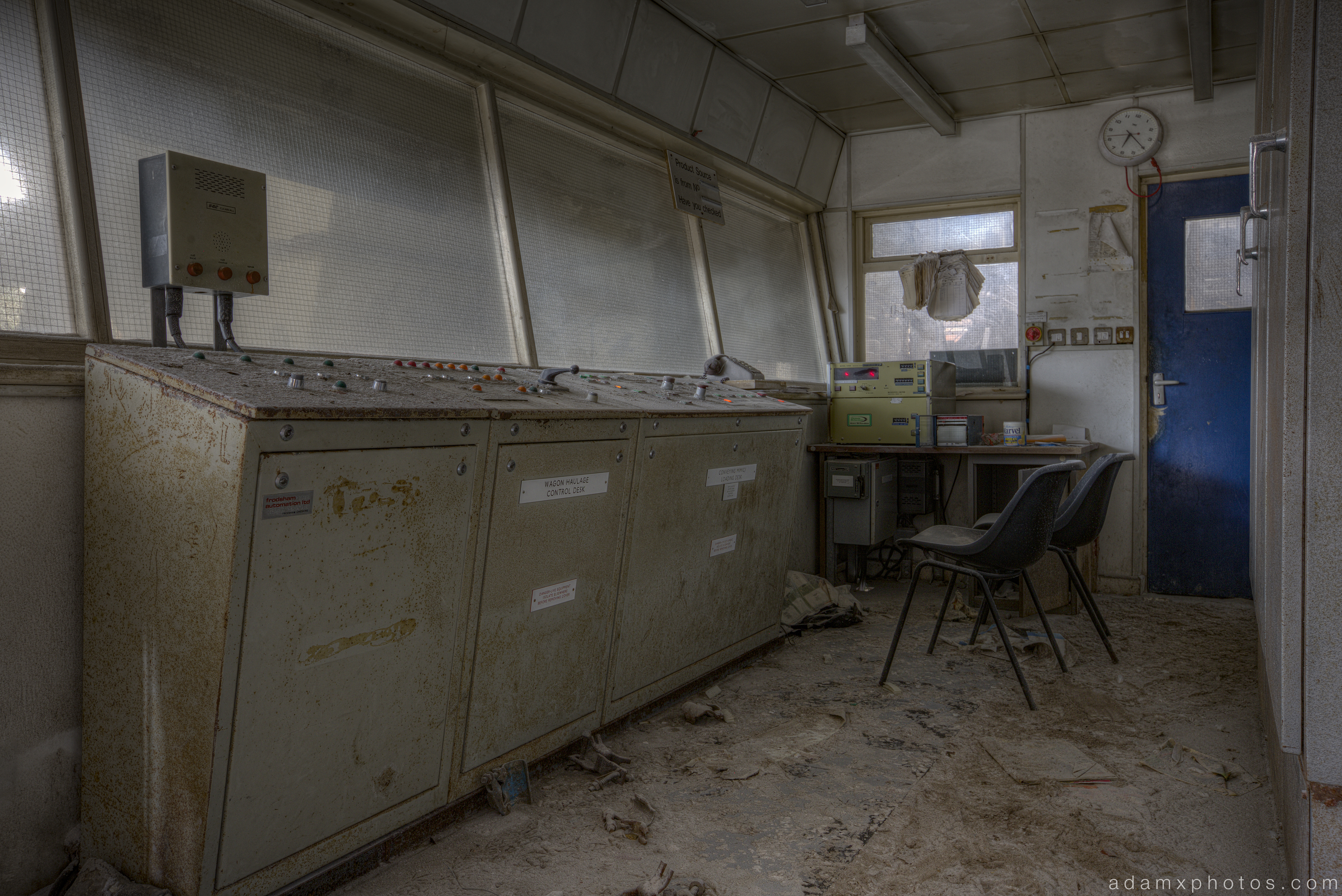 As the site is still semi-live the electricity was still on… including in the control room…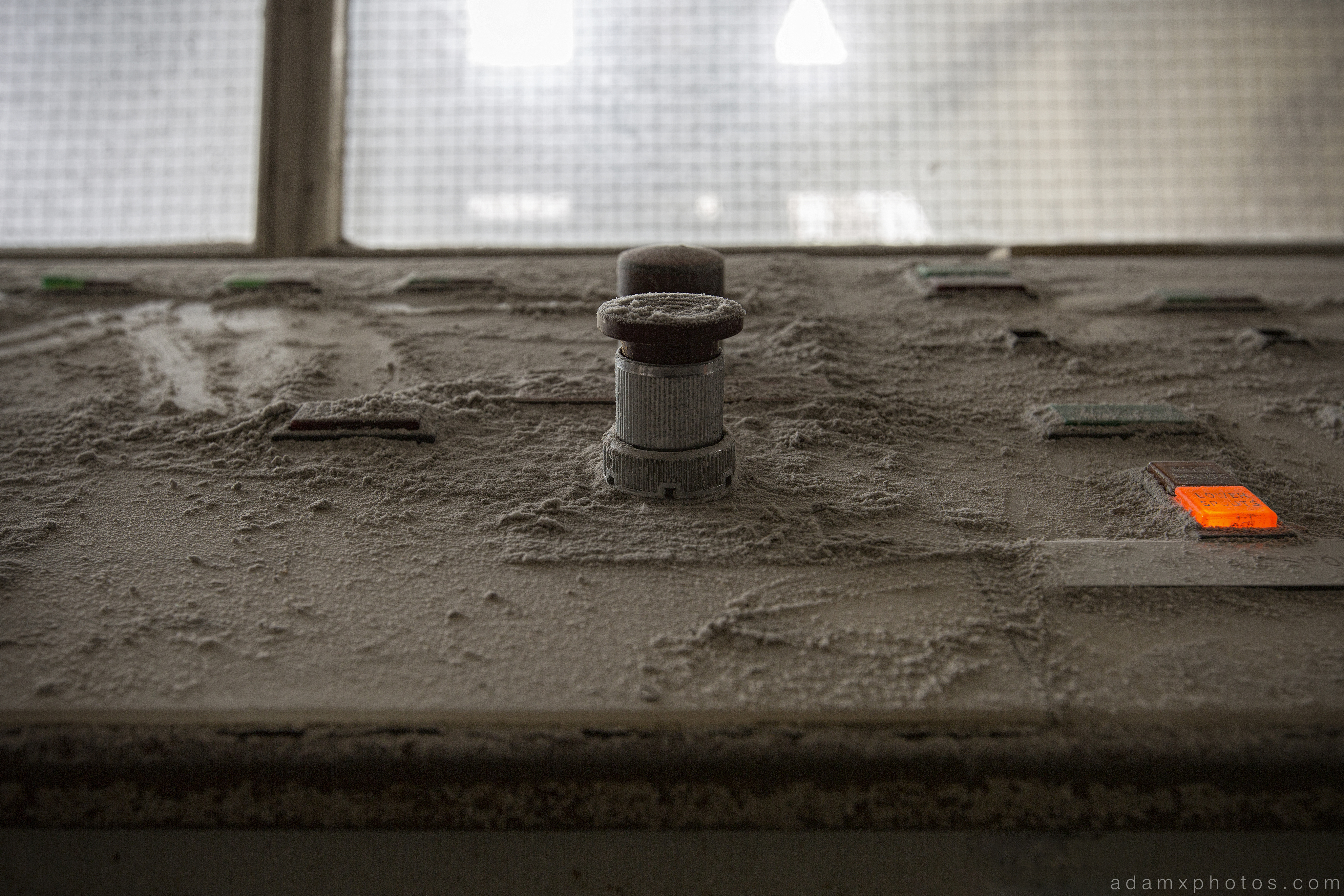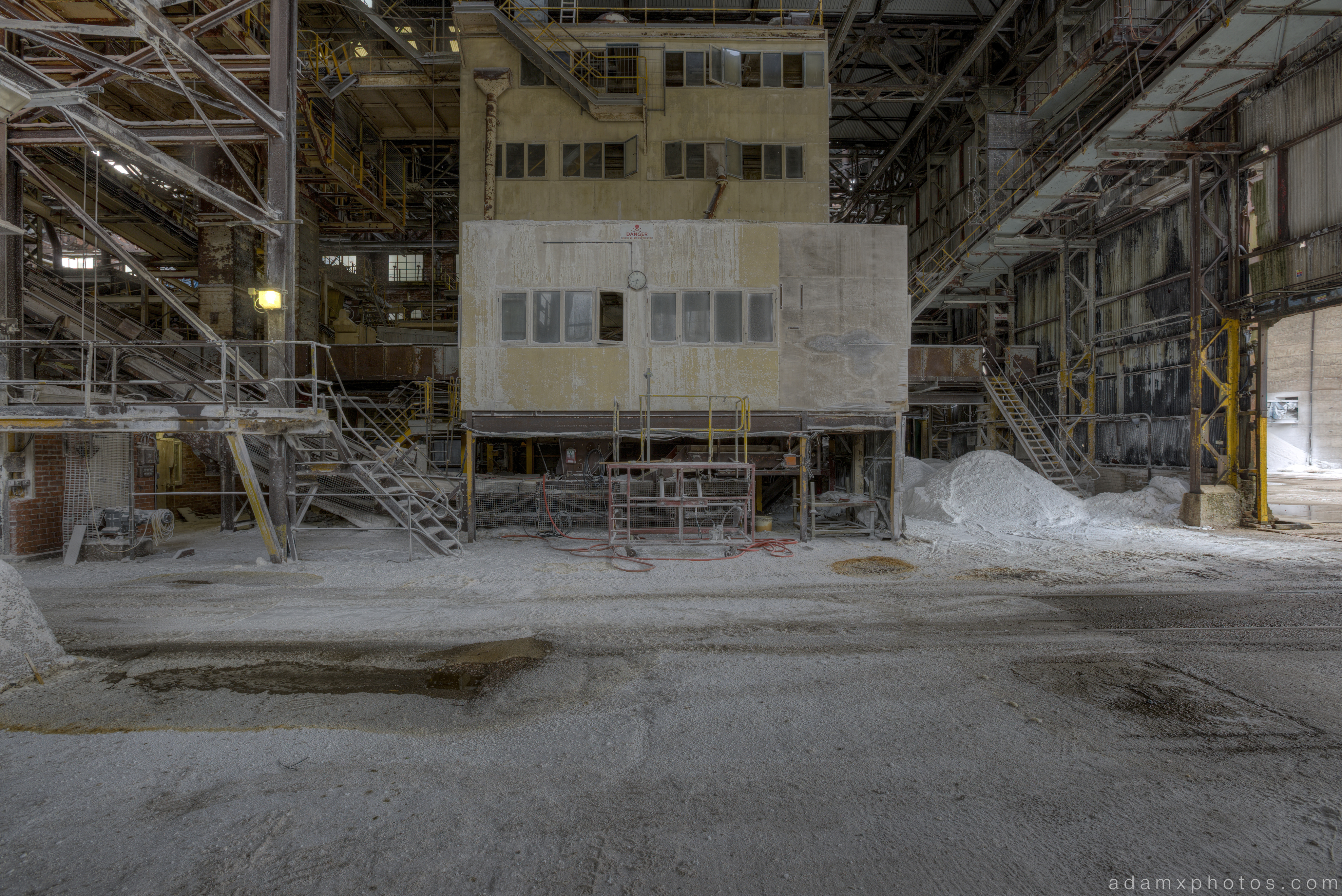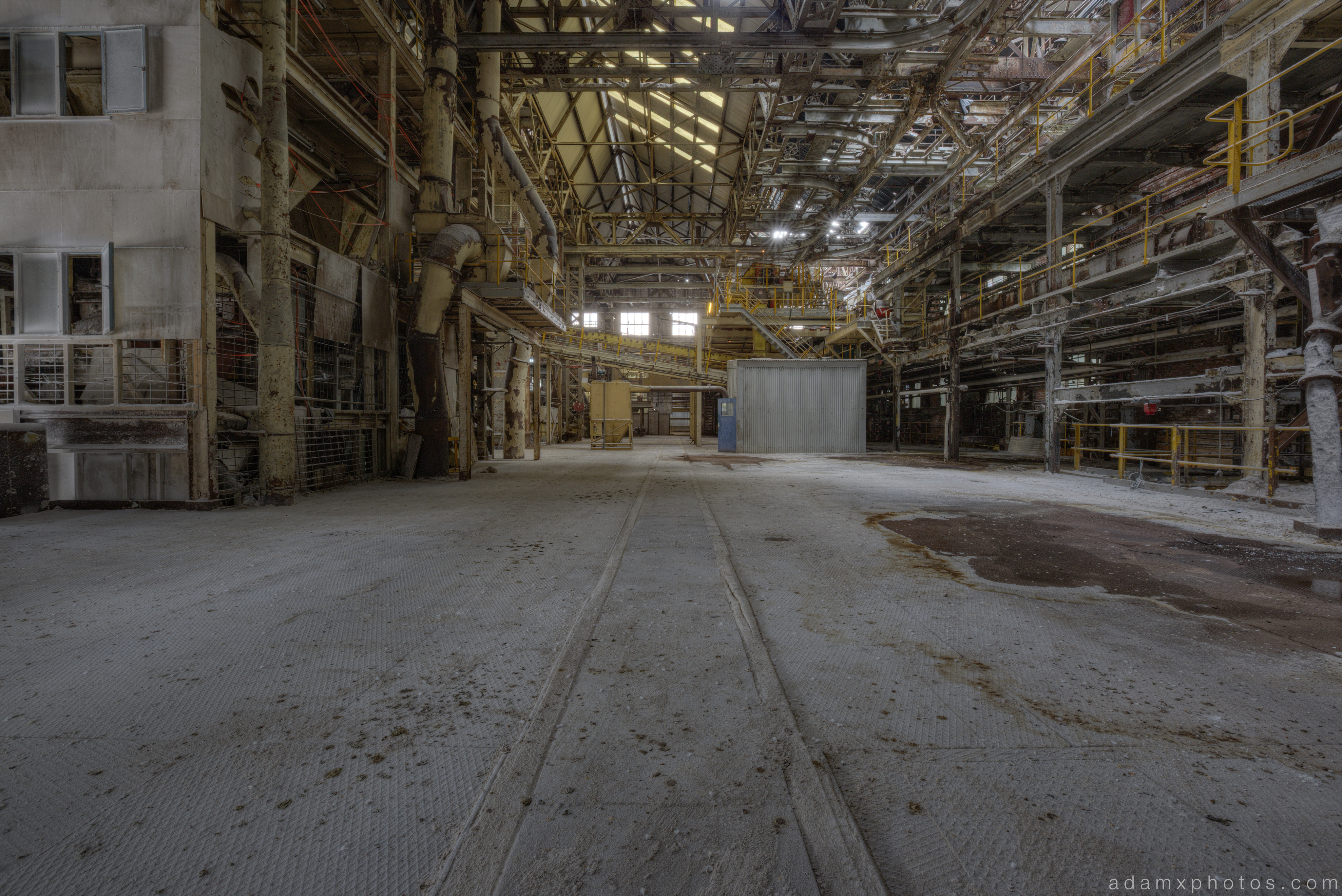 This shot typifies the thick layer of 'snow' which coated much of the plant…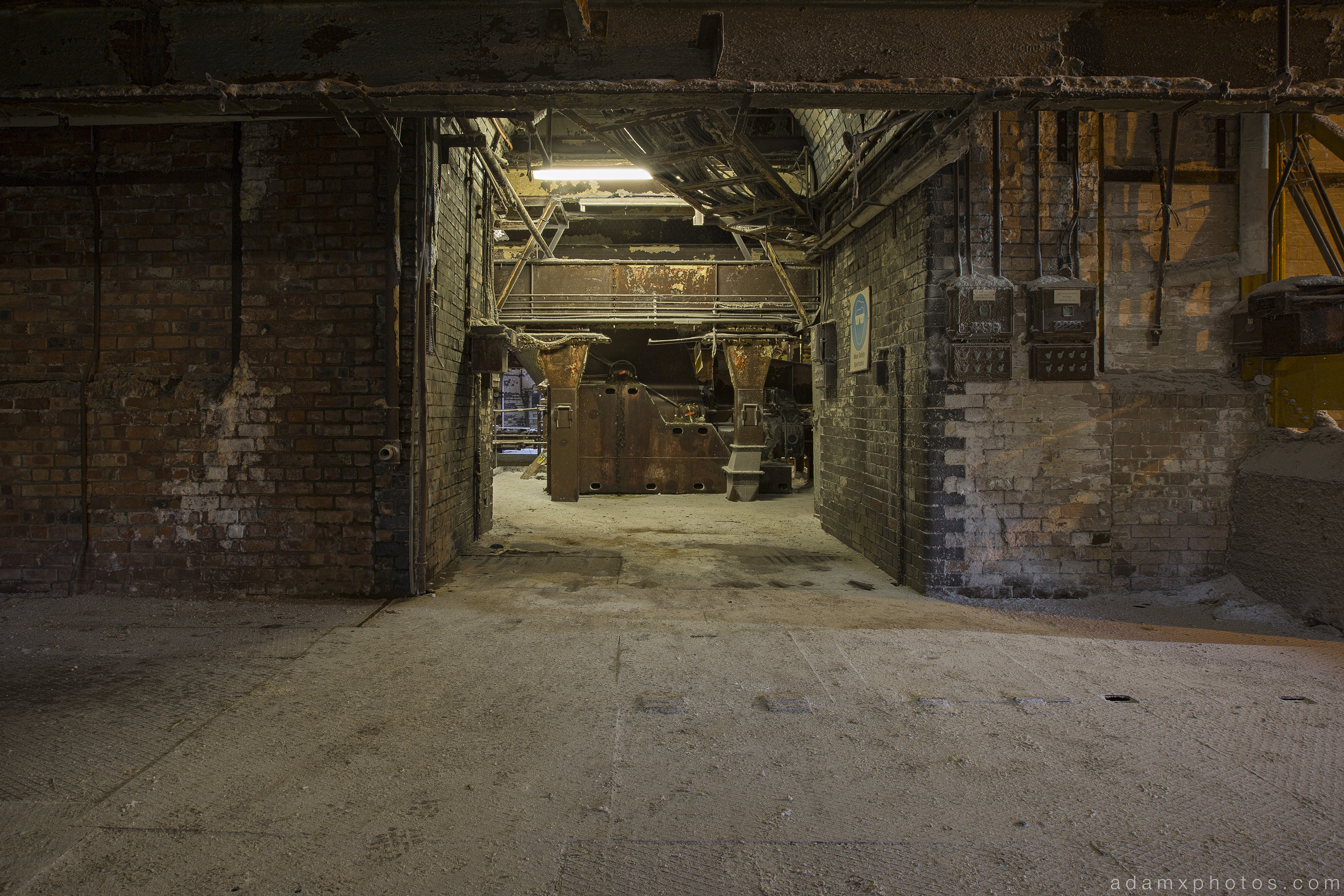 Piles of fine dusty 'snow'!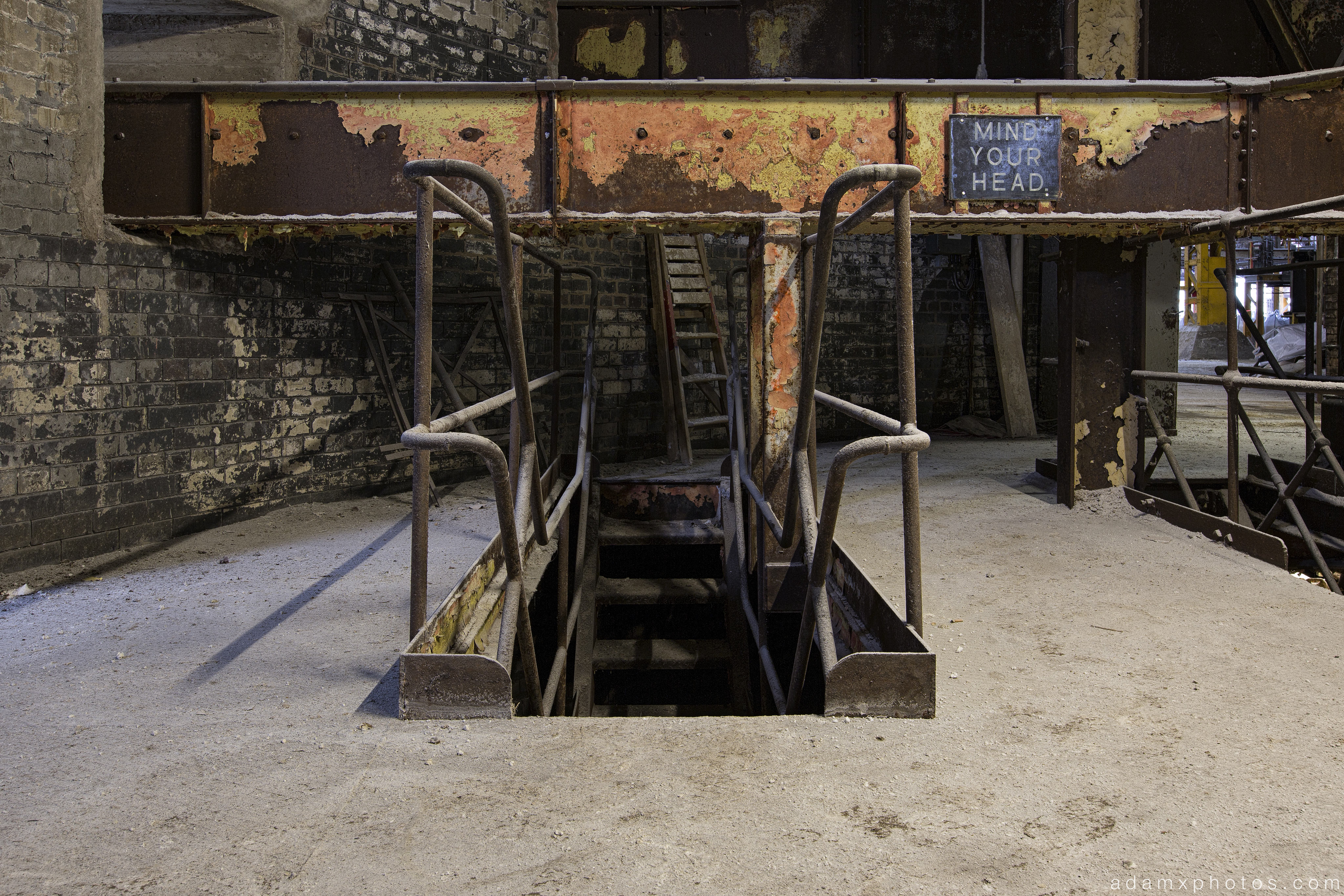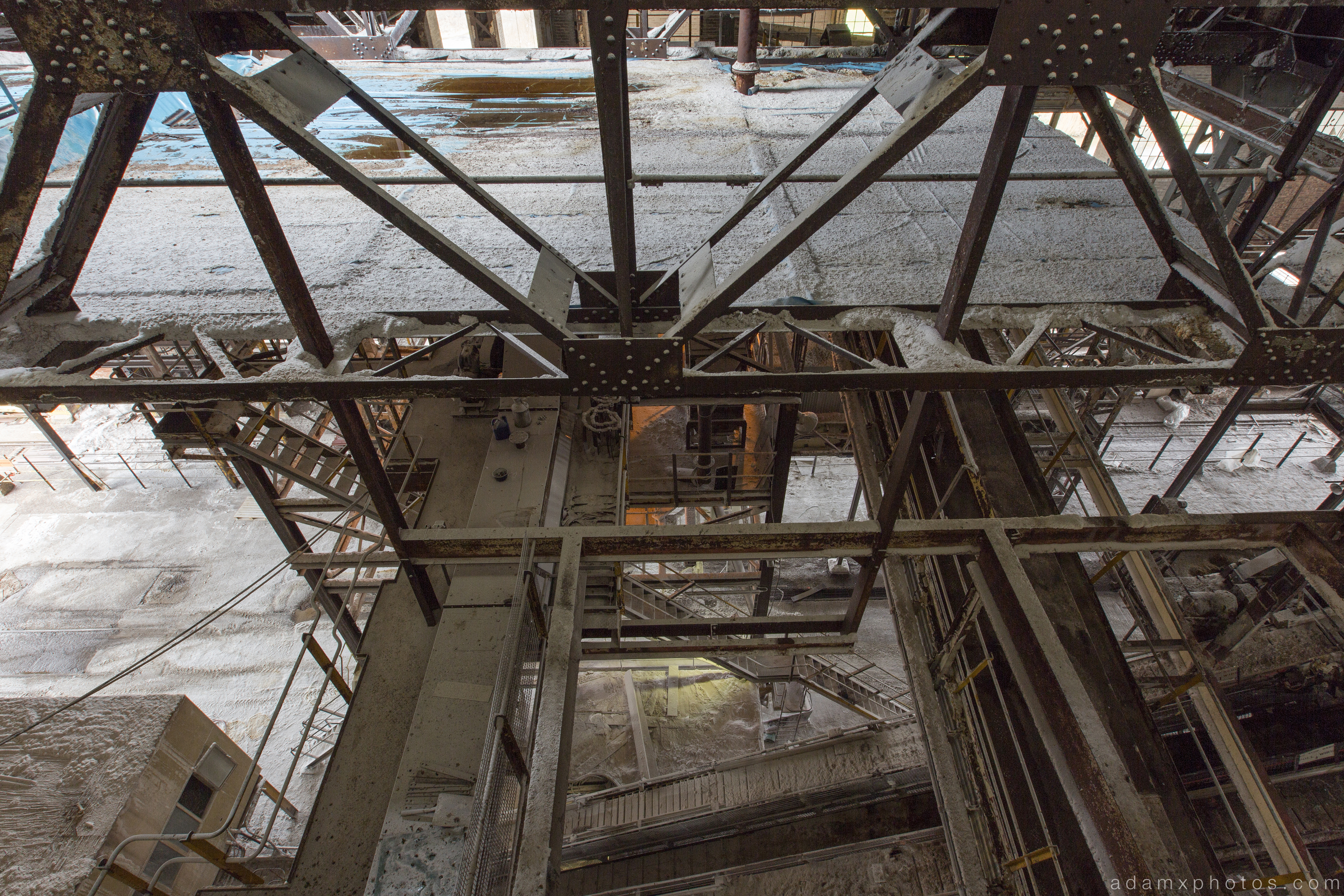 Up in the rafters… 🙂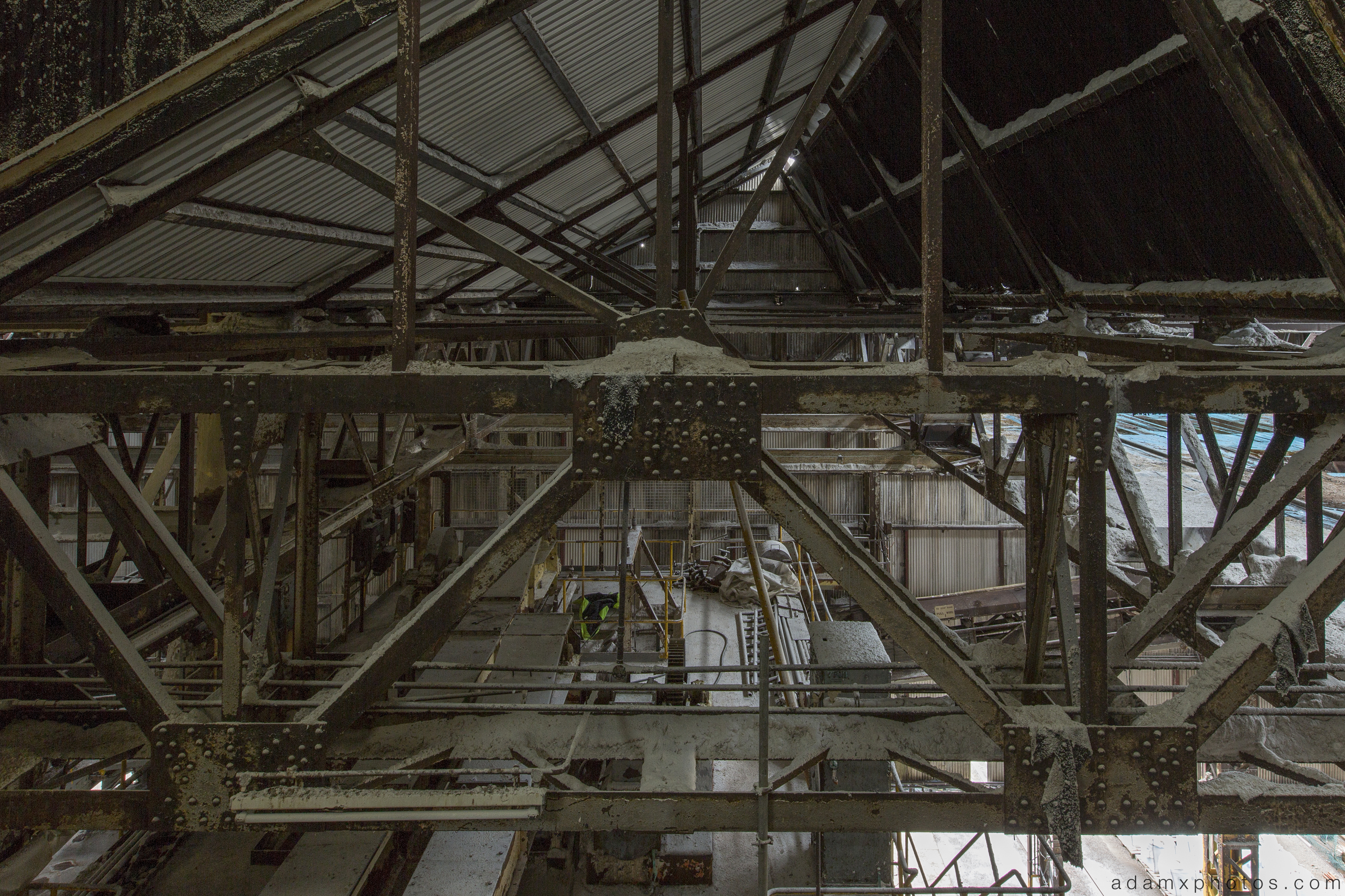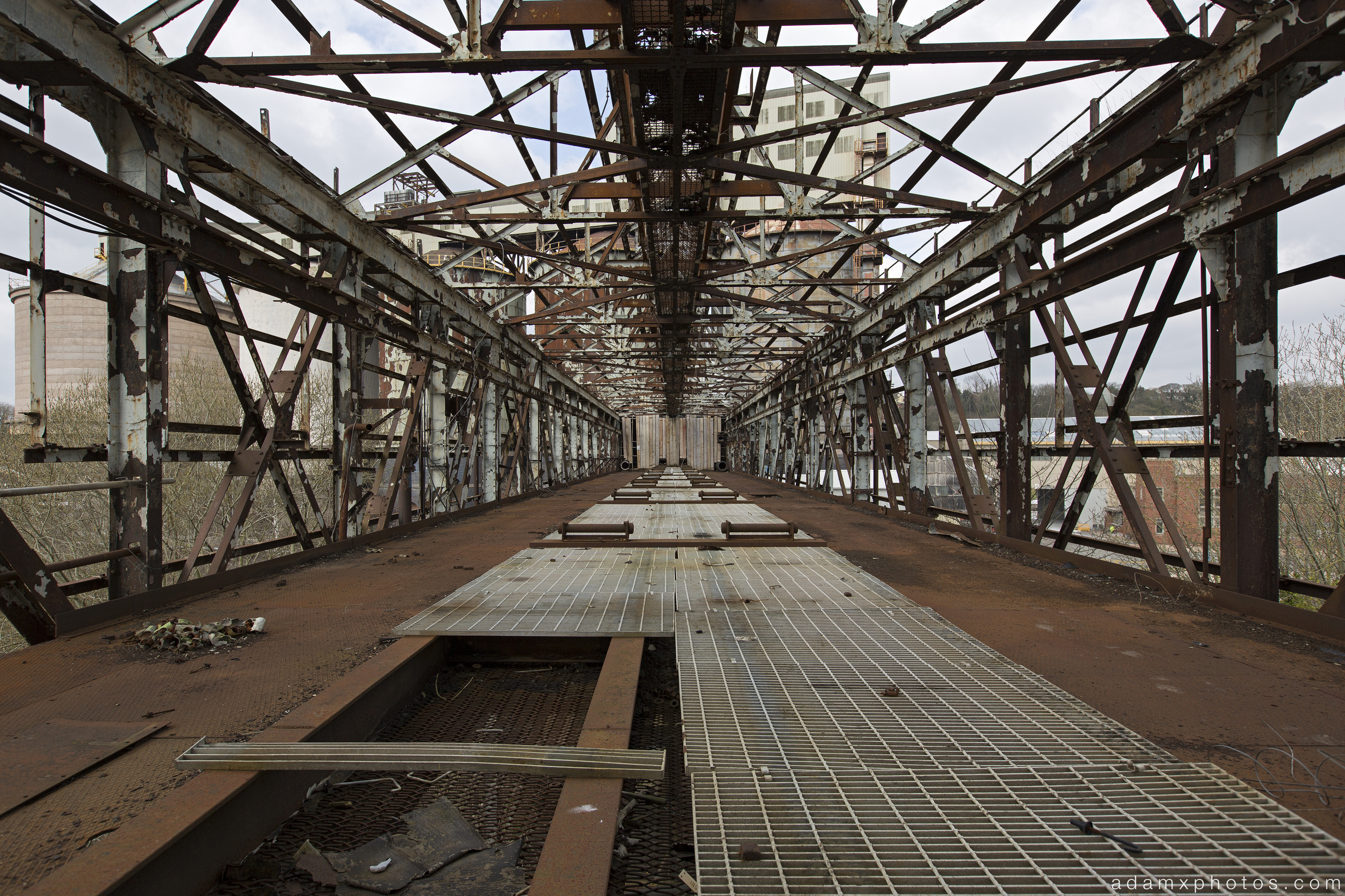 We finished with a few shots on the bridge which connects the factory from the island to the surrounding land…
…and then it was time to press onwards to the next target on our list – more reports coming very soon.
Thanks for drifting by.
Adam X