It was another pre-dawn start for the final day of our UK exploring long weekend. Luckily we didn't have too far to drive to our first location of the day… a time capsule cottage on the outskirts of a small country village.
As with most residential abandonments I don't have any firm history of this place. From those who have spent far longer there rummaging through the ephemera which still remains, it is thought that the previous owners were a soldier and latterly his widow (hence the codename for the house).
Our Explore
As I've mentioned before I'm not a massive fan of these sorts of residential locations, but it was close by and therefore worth a quick visit. Jade was particularly enamoured with the vintage dresses, but Slaaaaya (Ben) was feeling very hungover from the half a pint of shandy he'd consumed the night before. After about 45 minutes James and I decided that as we had a lot of other targets on our list for the day we would move on to the next location – a huge industrial site which is much more our cup of tea!
Anyway, here are the handful of shots I grabbed during our brief visit…
As always click on a photo to VIEW LARGE

The obligatory Singer sewing machine…

…and a pair of old gas masks.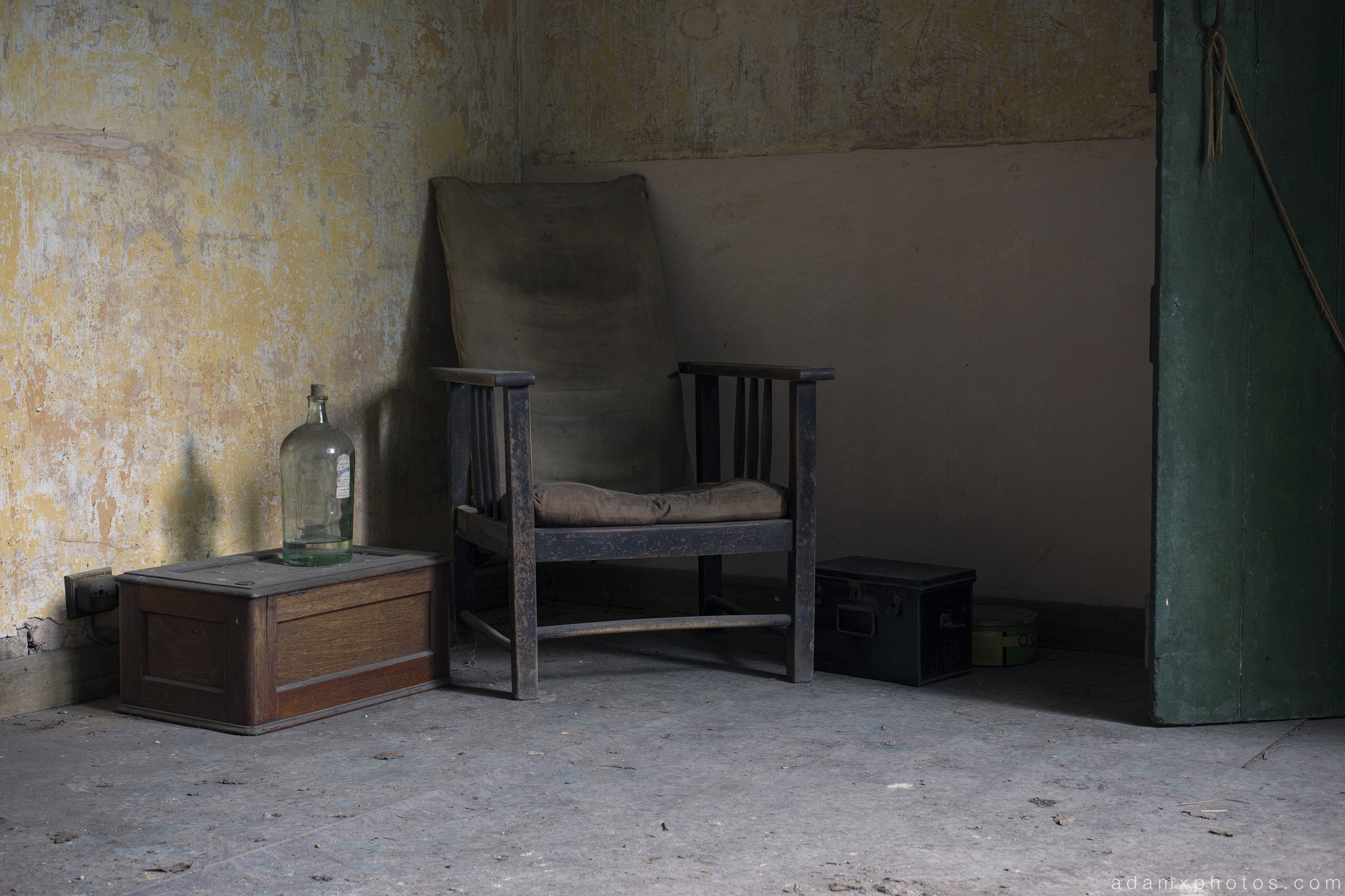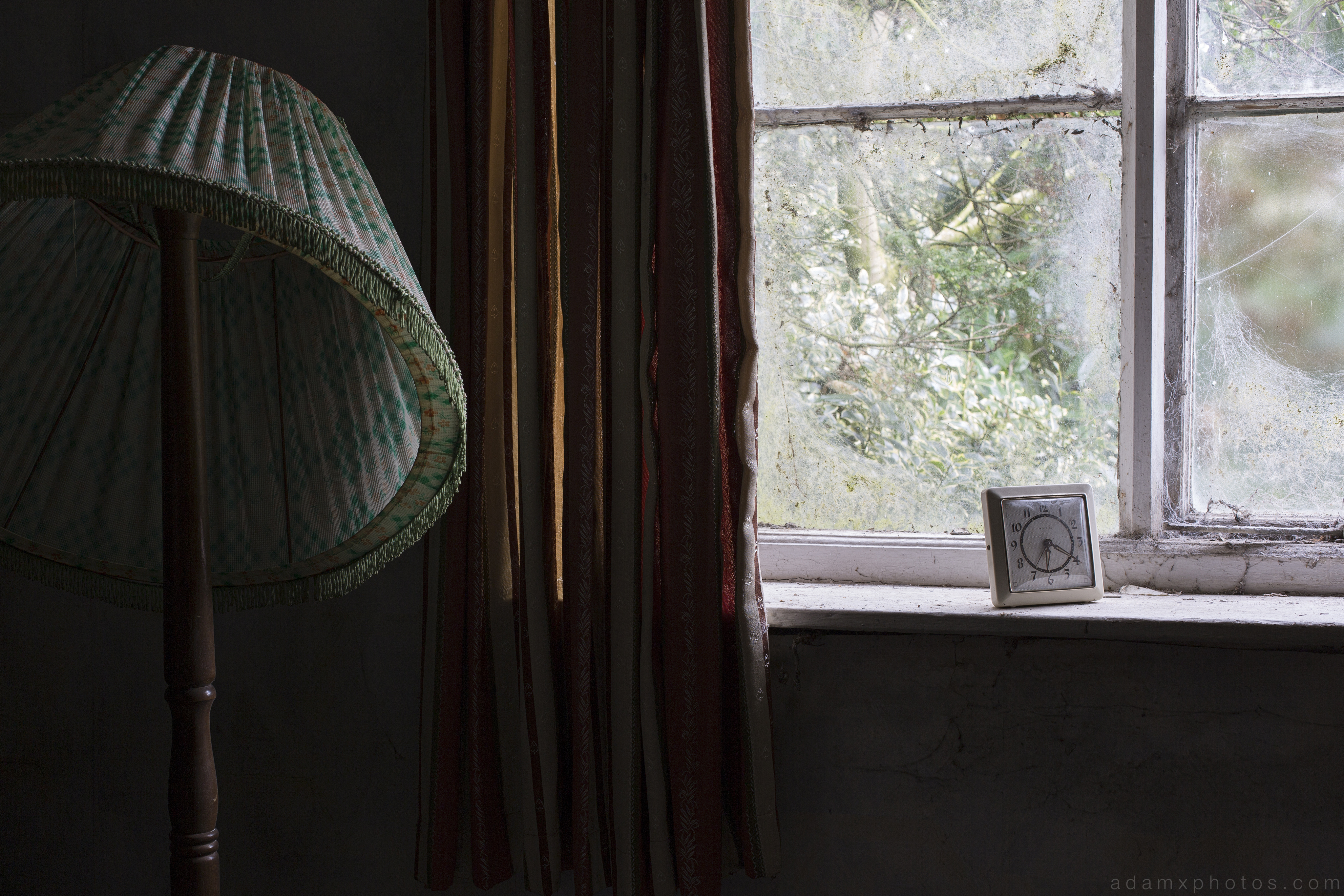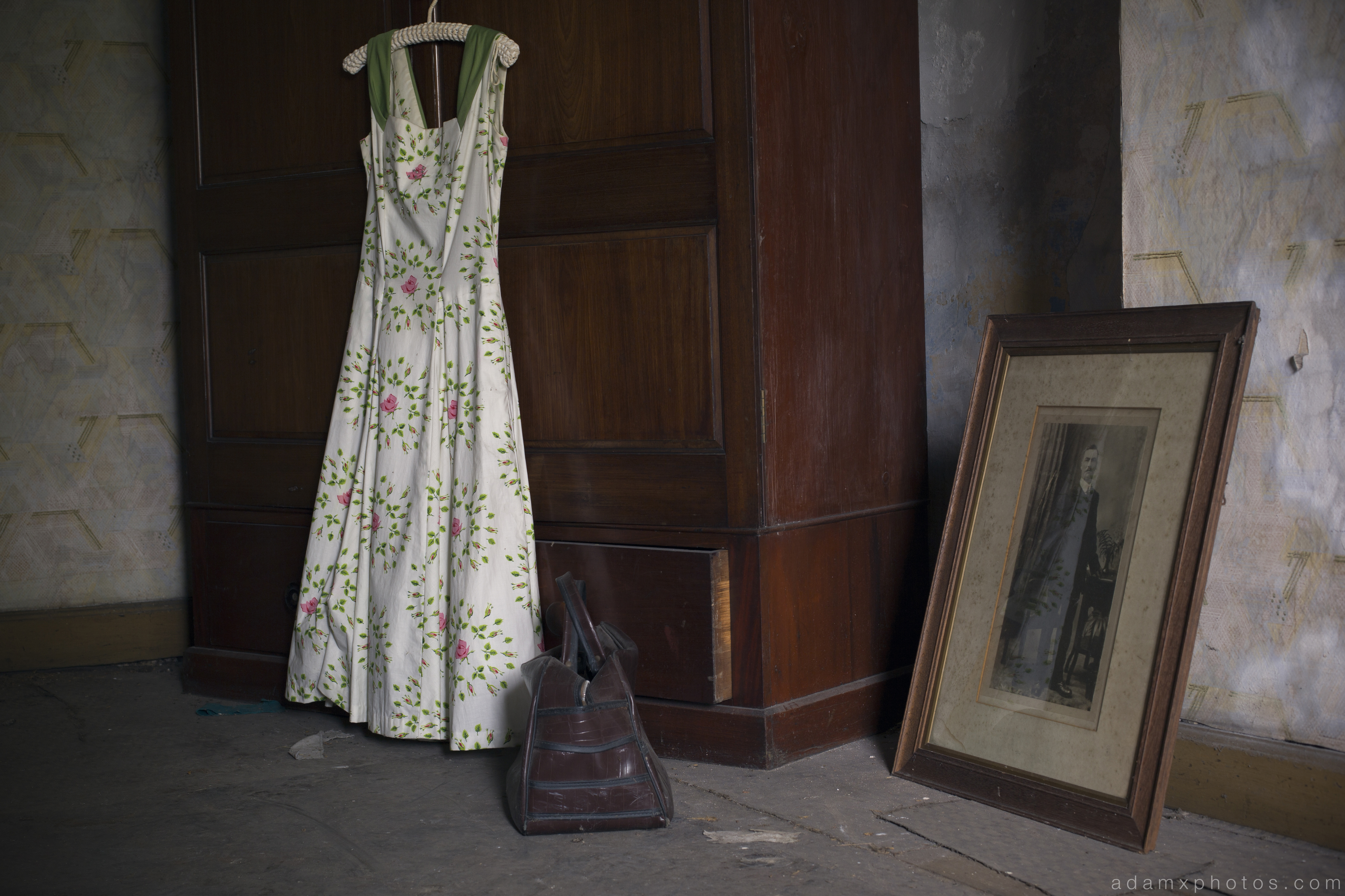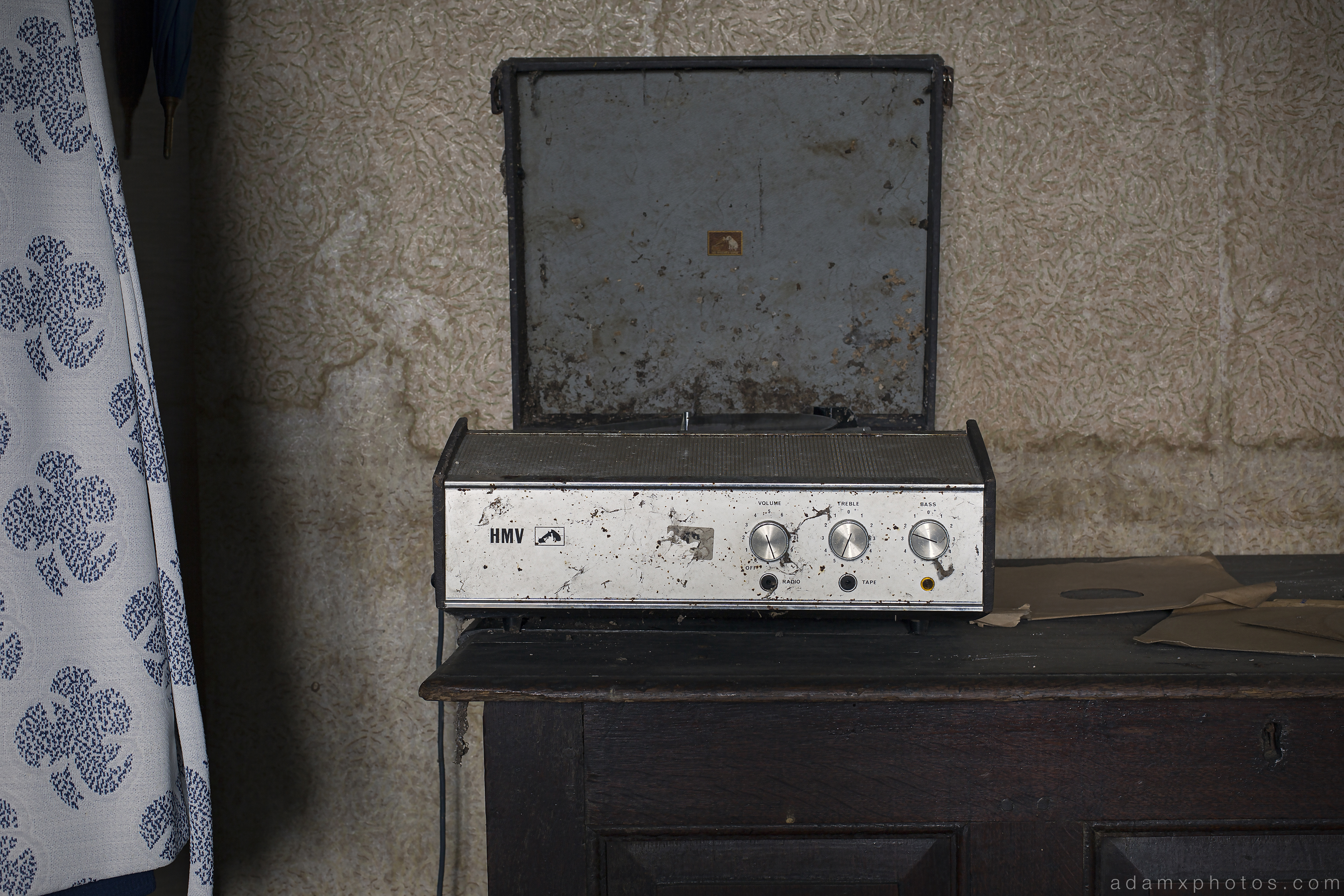 An old record player…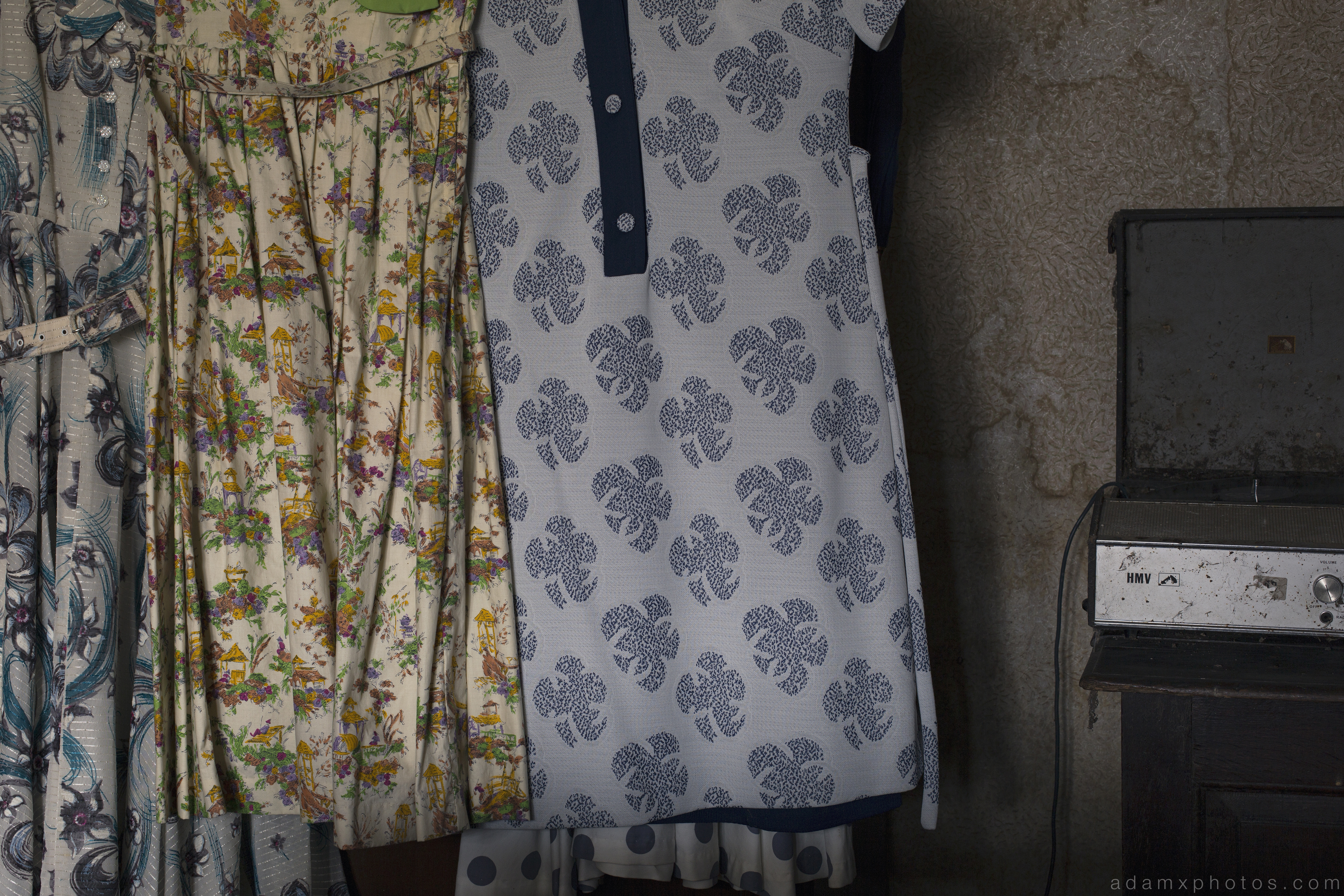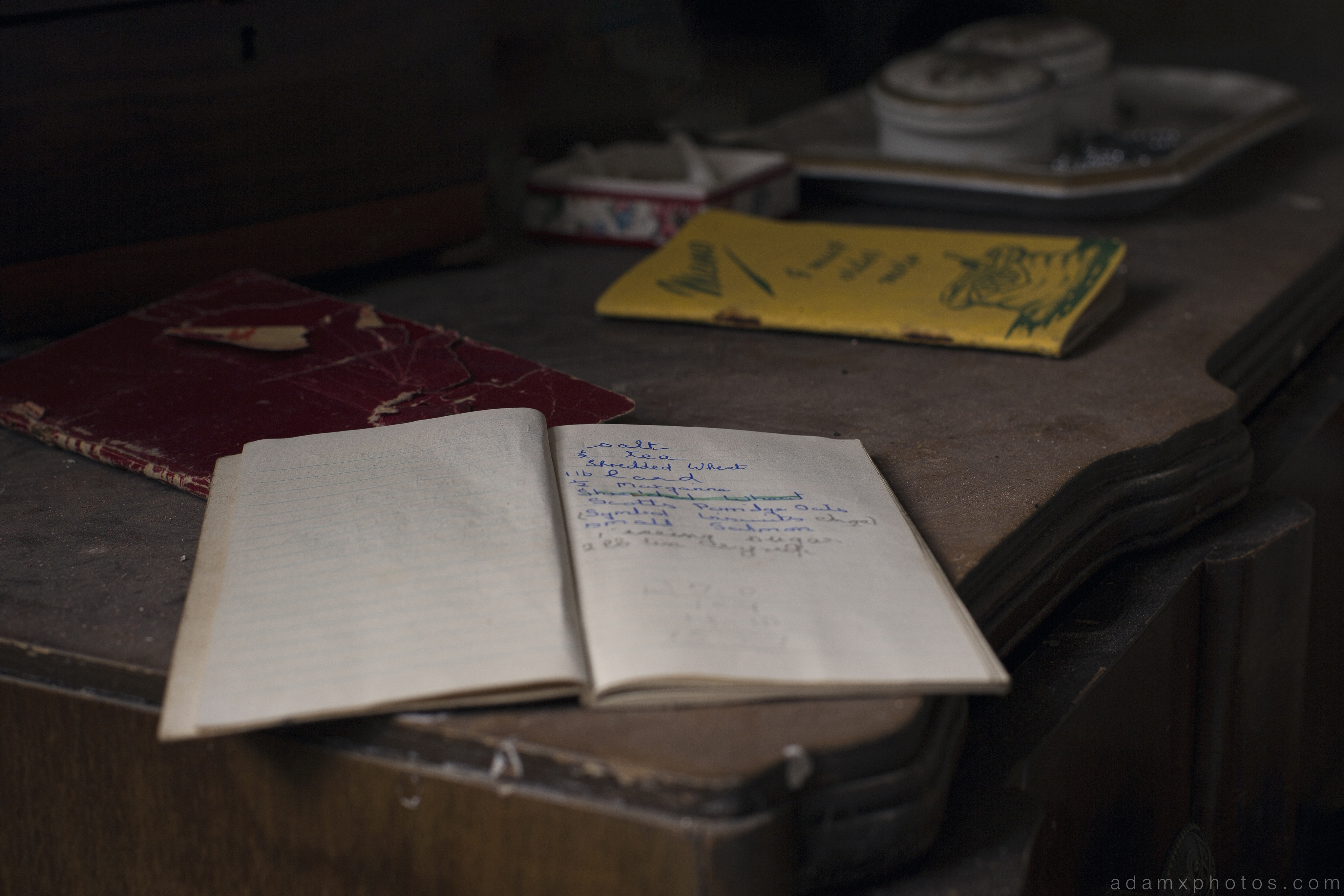 An old notebook, with details of the owner's humble shopping list (salt, tea, Shredded Wheat, margarine, Scotts porridge oats, small salmon…)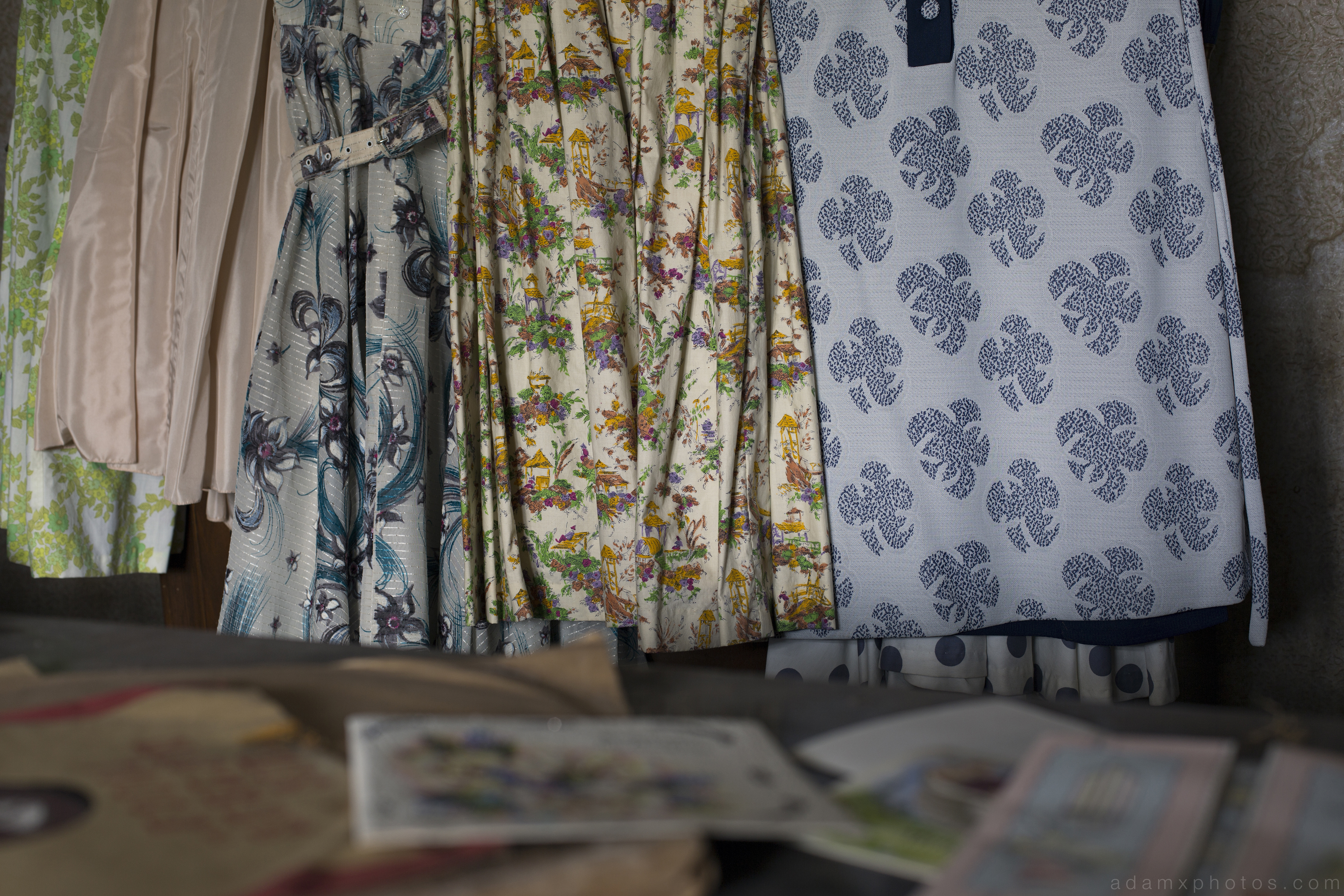 Those gorgeous vintage dresses.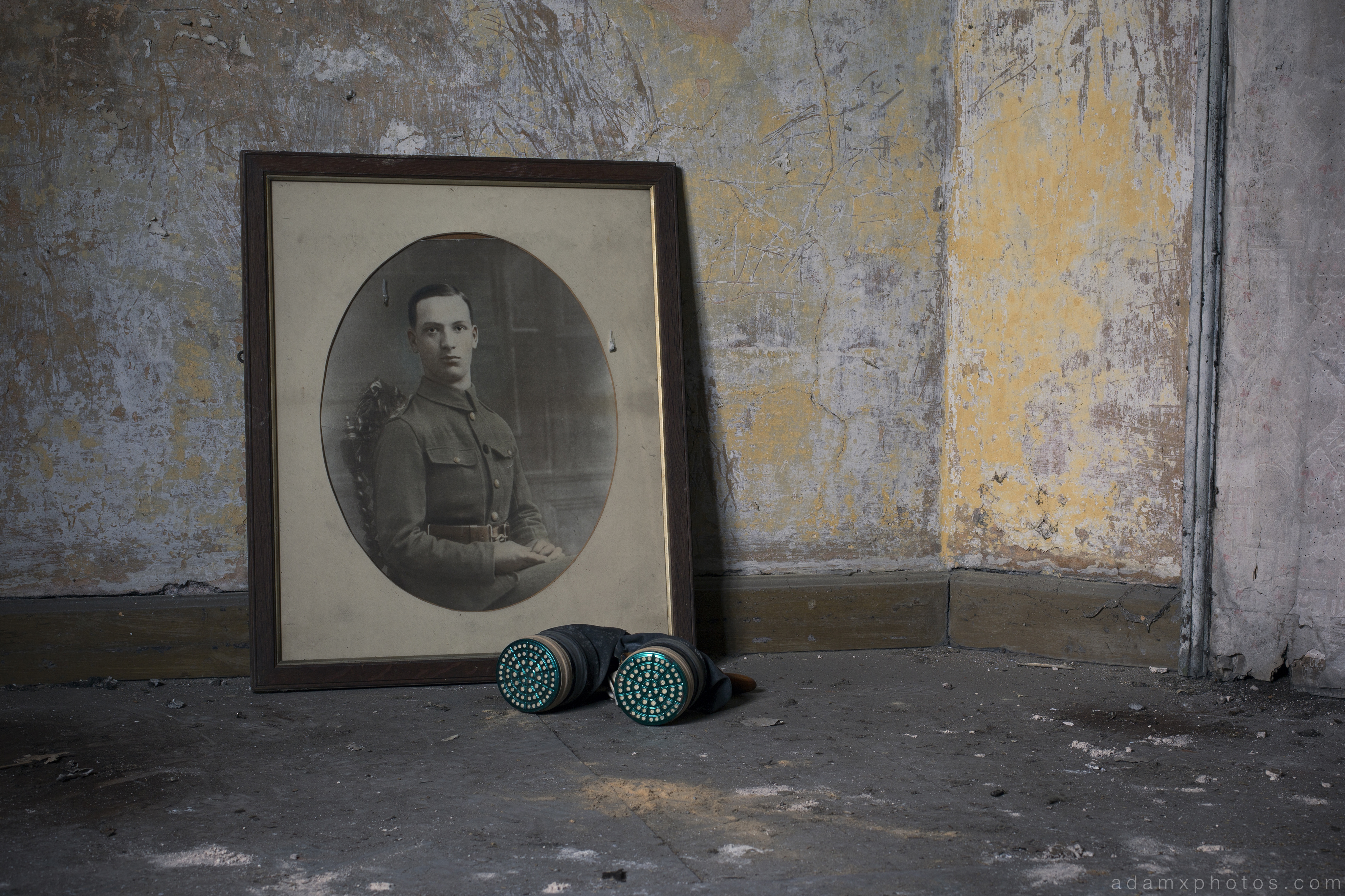 The soldier?
Thanks for stopping by
Adam X