Explore #4 of 'The Royal Variety Tour'
Next up was this beautiful decaying old Castle with a rather special staircase…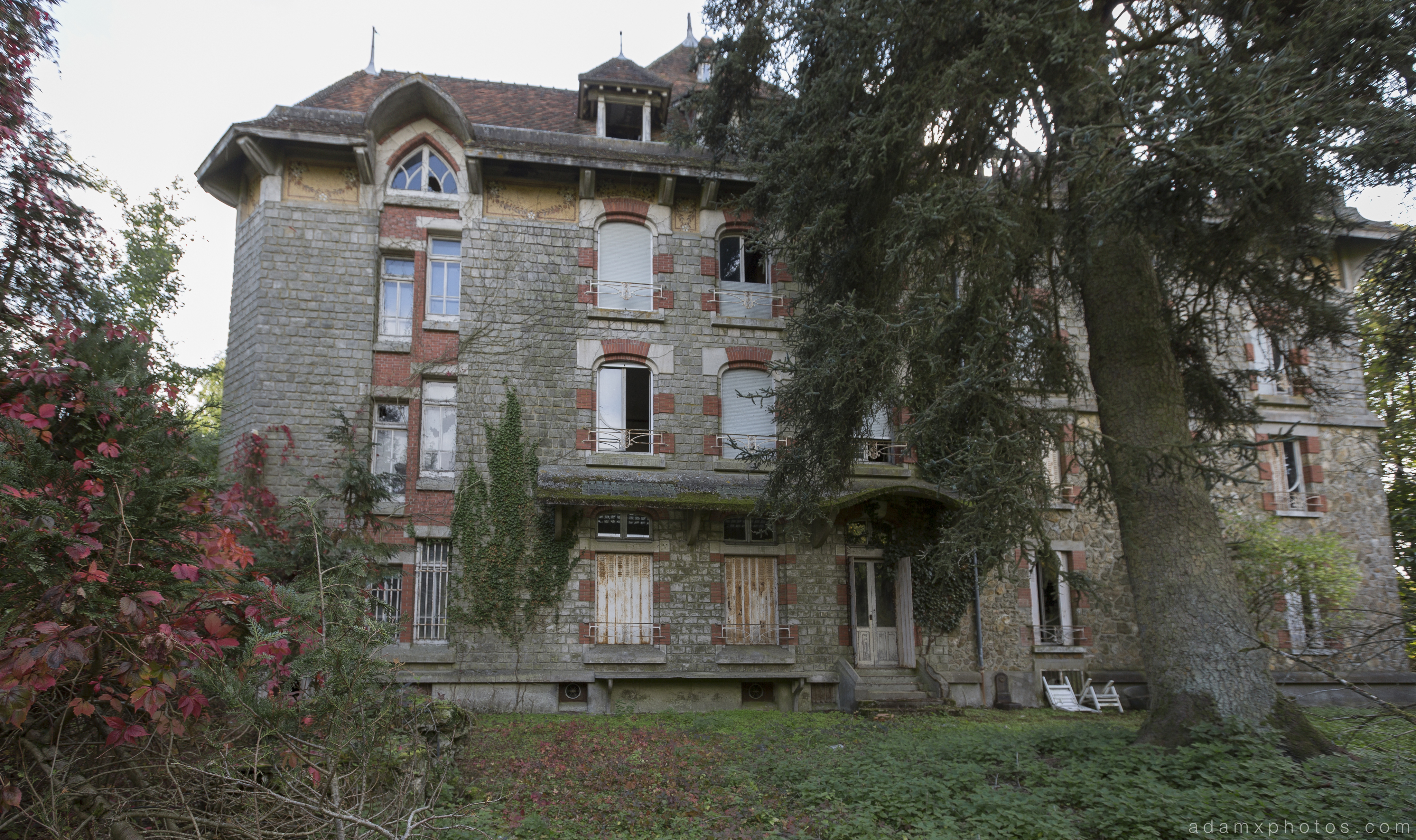 History
Formerly a manor house built just before 1900, over time it was extended to a large mansion. Apparently the present owner is a wealthy engineer who now lives abroad whilst his chateau crumbles.
The castle is nicknamed Colimaçon (which is French for 'Spiral') due to its incongruous but amazing back staircase which provides access to all floors from the Southern section of the building.
Our Explore
Unfortunately this was a very rushed explore, as a farmer whose land directly adjoins the property was ploughing his field right next door. It's at times like this that having a car with English plates on doesn't really help in trying to keep a low profile. However, we did manage to sneak inside without being spotted, but didn't hang around for long as we were all rather on edge – probably heightened by exhaustion kicking in after being up all night and being onto our fourth explore without a proper meal or break in between! As we were leaving the farmer was right in front of the property, so we didn't manage to grab a decent shot of the impressive front of the castle (except for Mark, who just went rogue and nearly got us all busted!). 😉
Anyway, I hope you enjoy…
As always, click on a photo to VIEW LARGE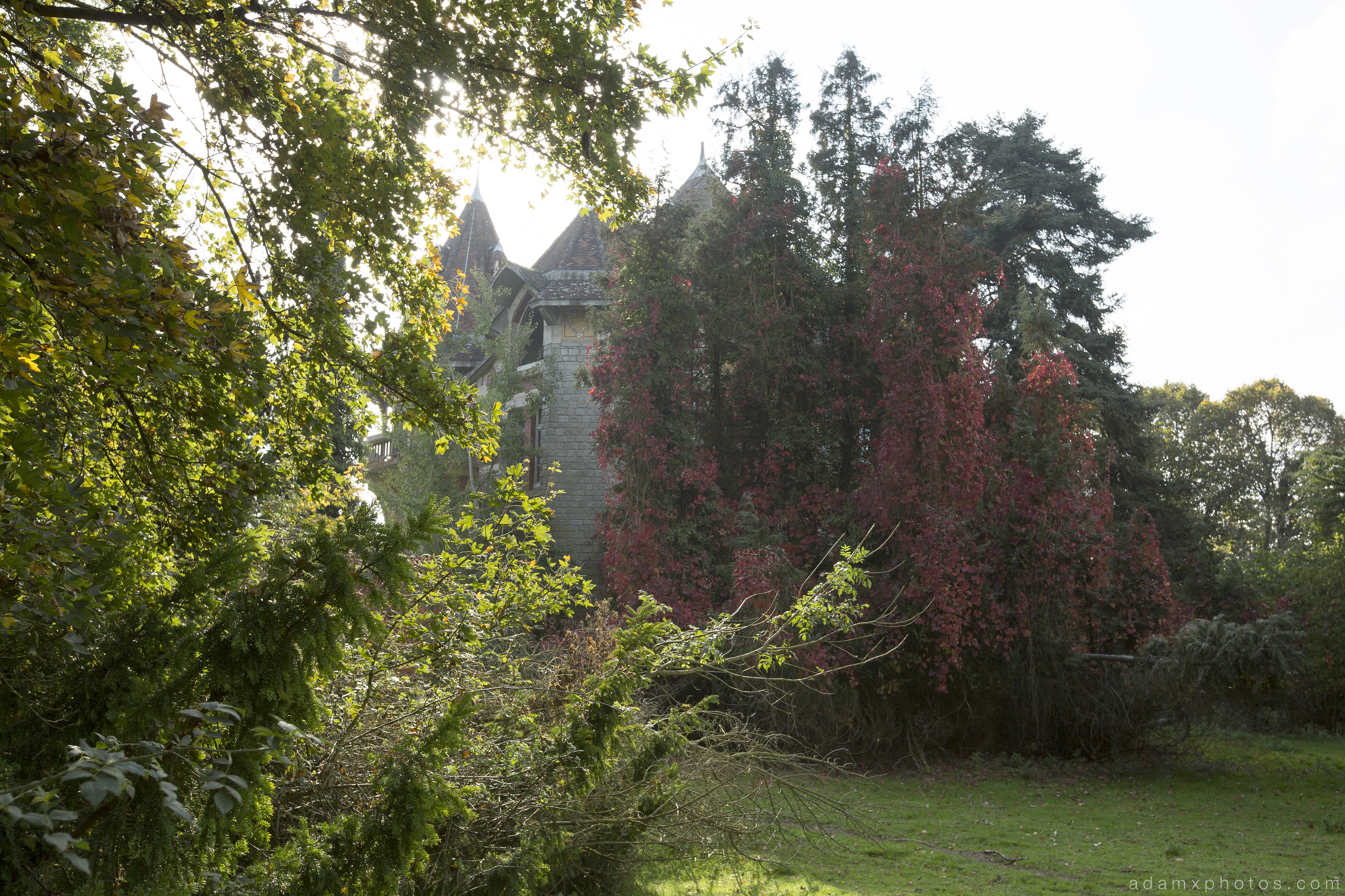 We cautiously approached…

These are the main stairs…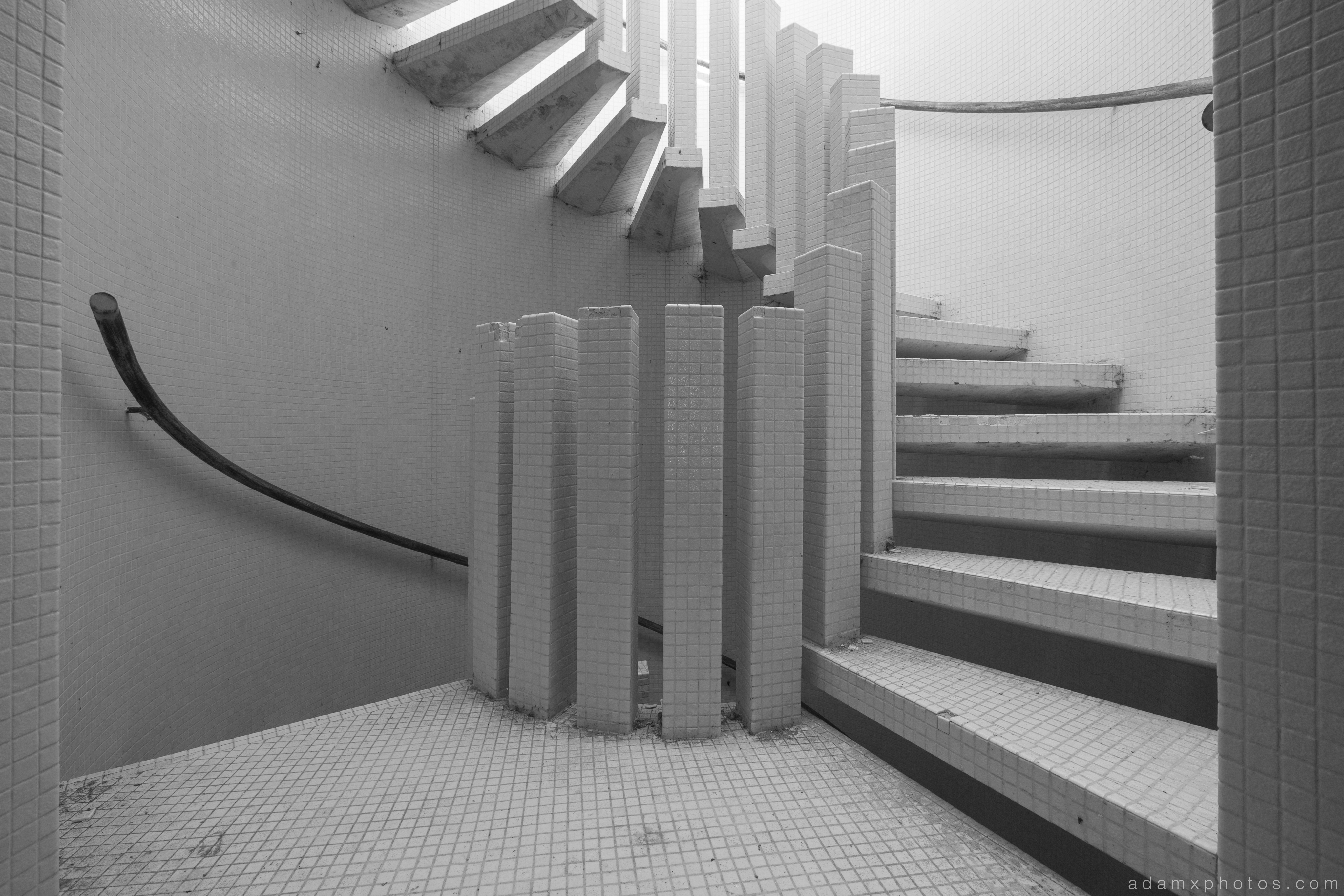 …but these were the ones which were unique to this place – the modern tiled design clashing with its more traditional surroundings…

Looking down from the top of the staircase…

…and looking up from the semi-flooded and litter strewn dark basement at the bottom!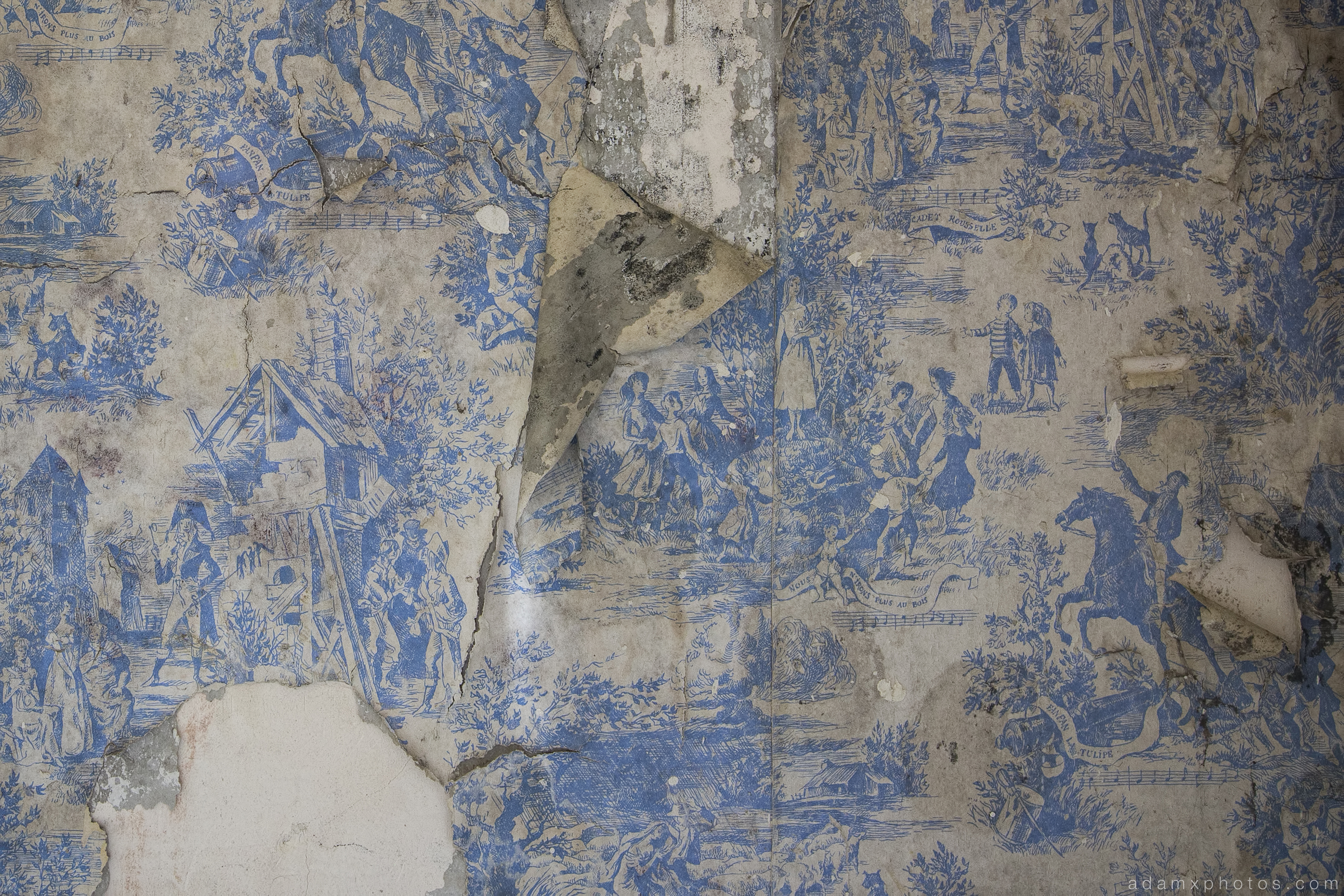 Some lovely old wallpaper (it's definitely worth clicking on this shot to see the detail).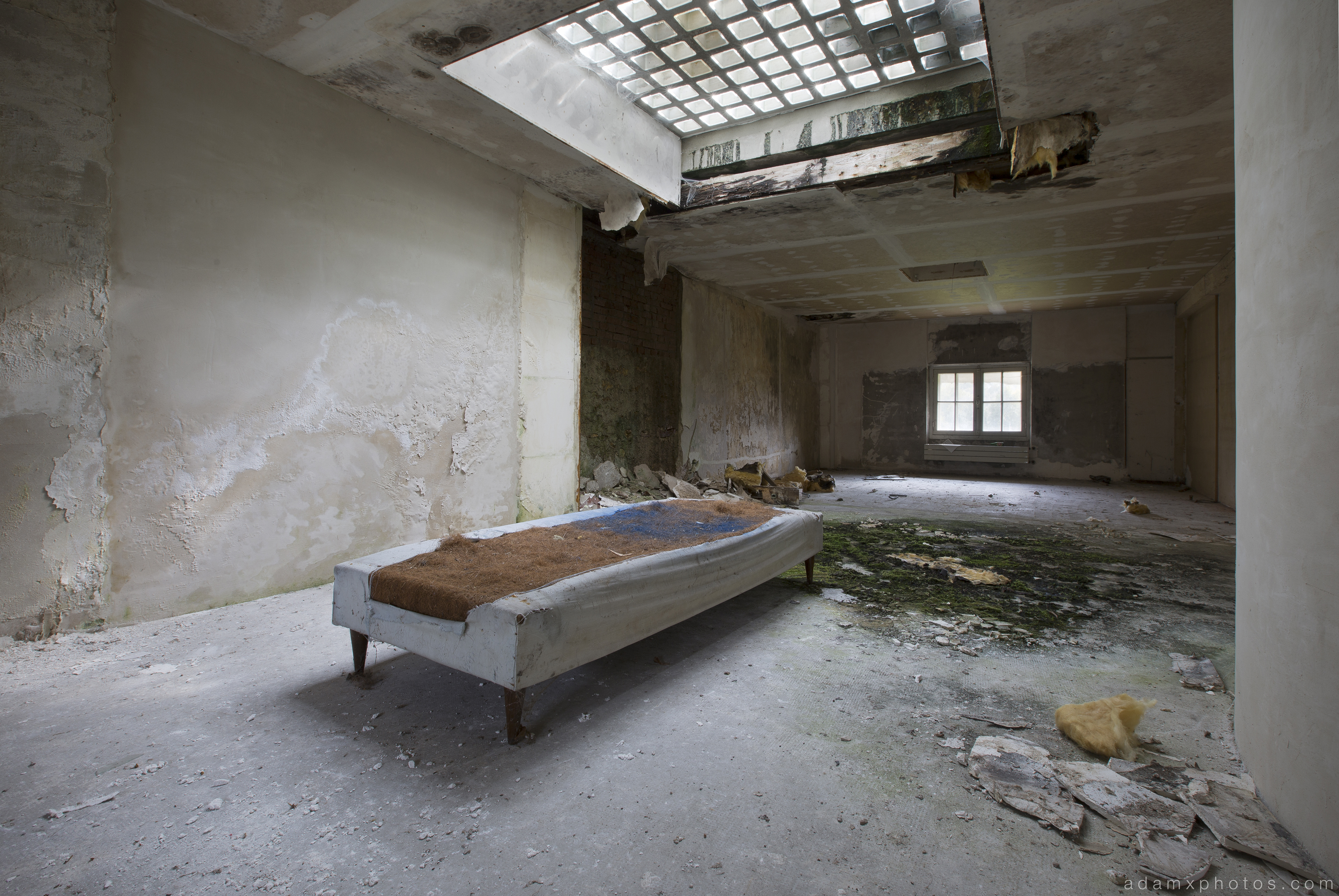 One of the rooms at the top of the spiral staircase.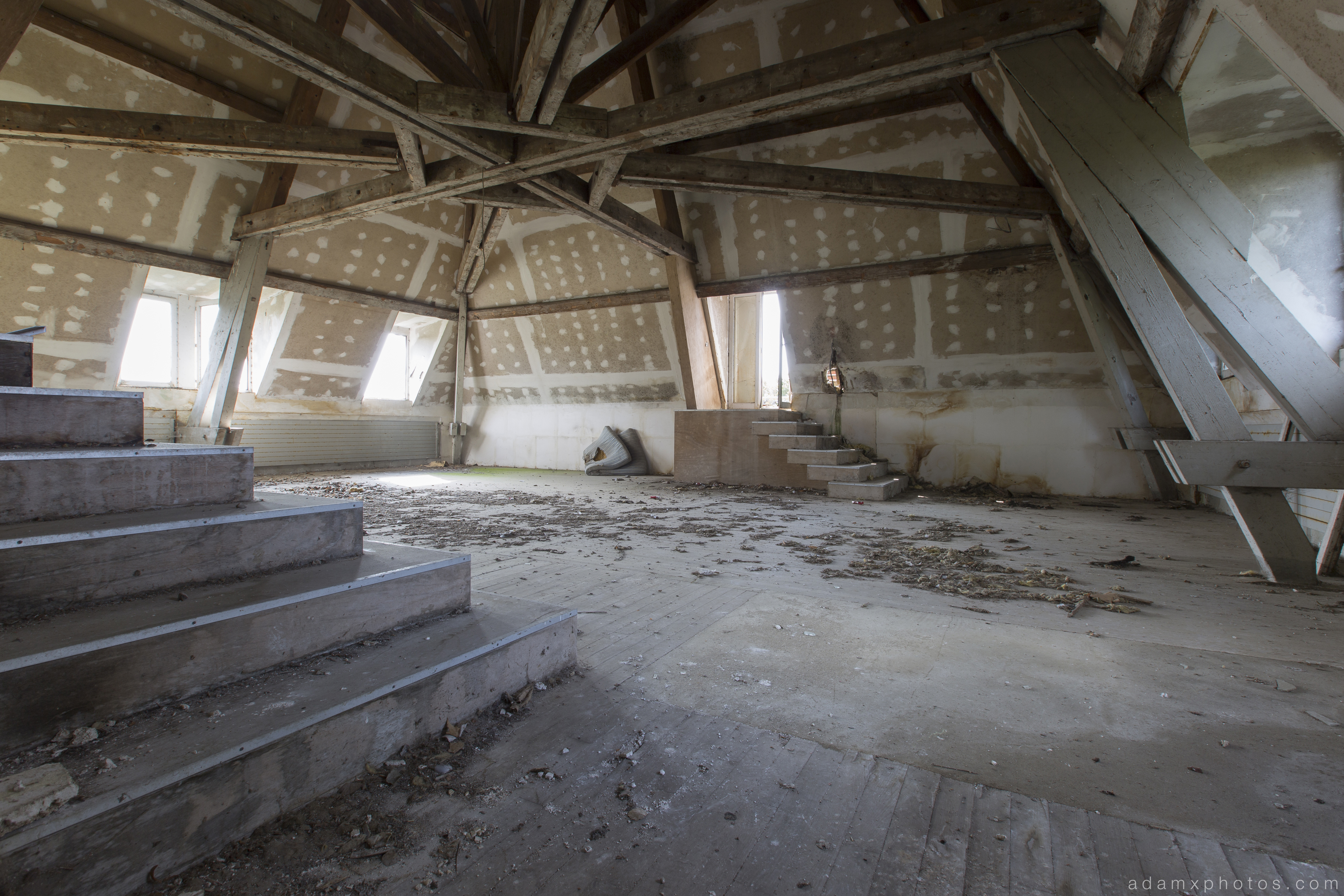 Up into the attic…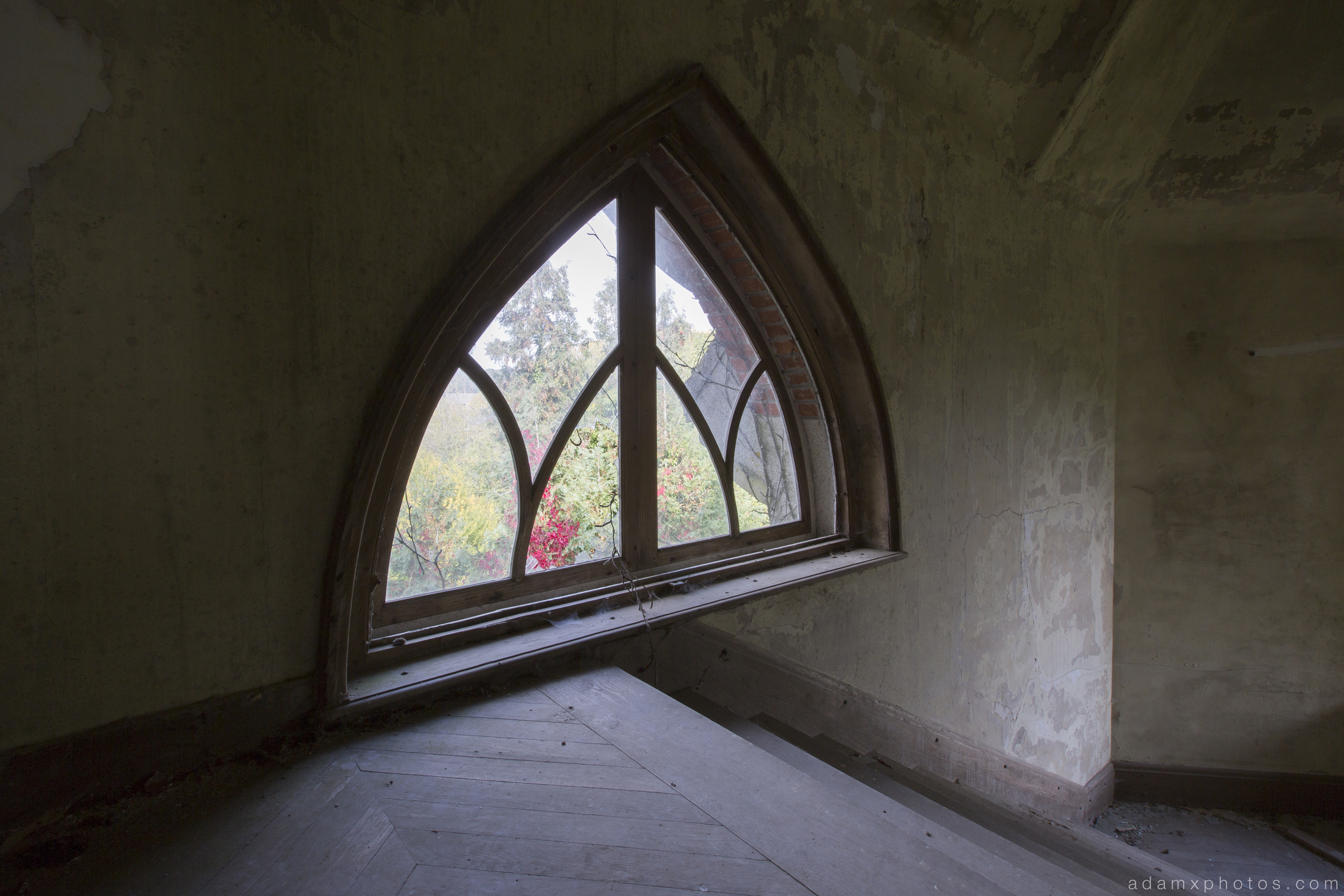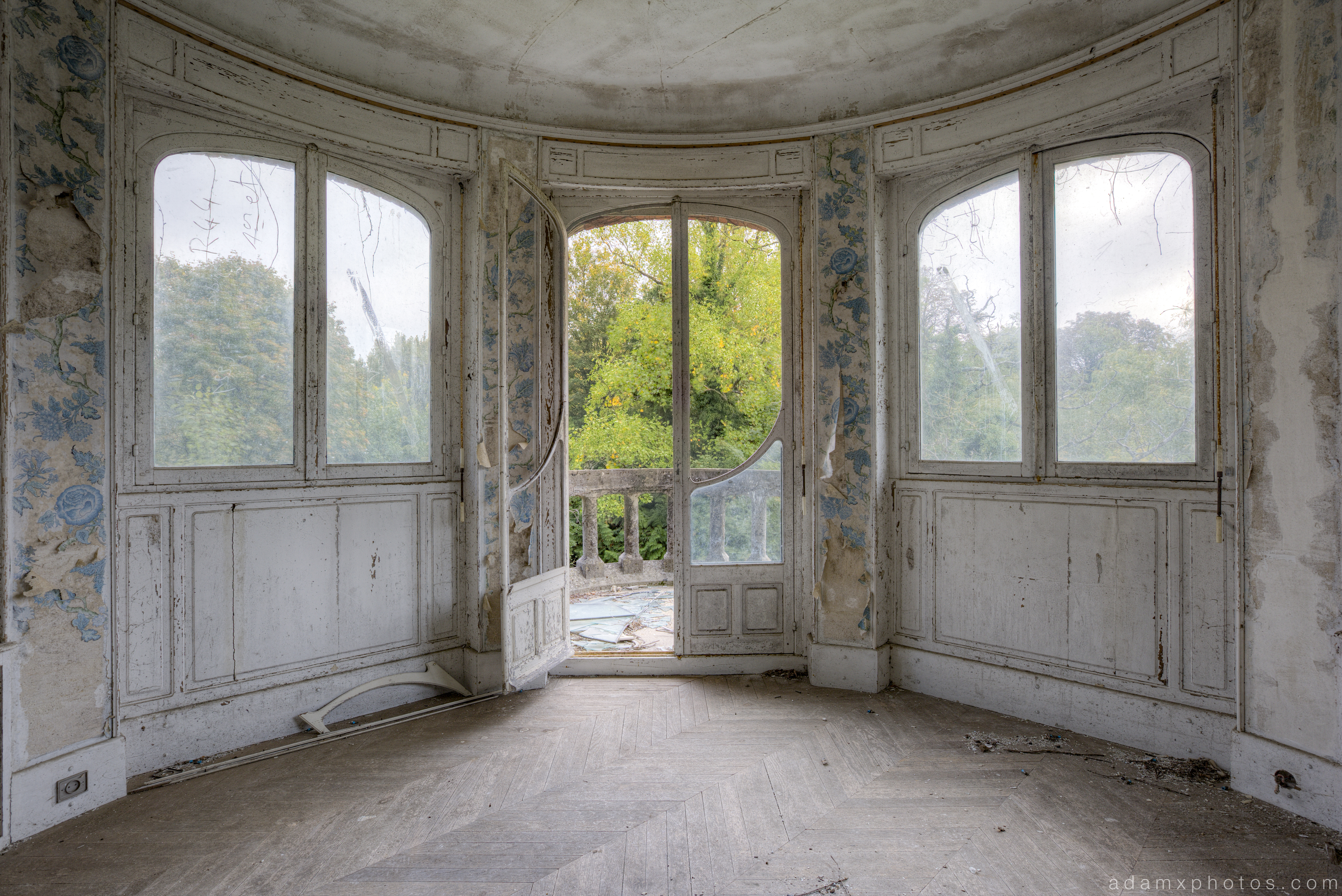 I loved the colours and delicate decay in this room…

…there was just time to grab a quick shot of this reception room on the ground floor before we decided we'd better press on to our next location.
Thanks for looking.
Adam X