Explore #7 of 'The Royal Variety Tour'
Day Two of our weekender began with an explore of a grand old place which I'd wanted to see since the days before my first European exploring trip. Somehow I'd never quite got around to fitting it in, but finally after another super early start we successfully crept past the nosey neighbours and their barking dogs whilst they still slept, and found our way inside at very first light.
History
Théâtre Varia was designed by the architect E. Claes and constructed between 1910 and 1913. Featuring an ornate Art Nouveau (Jugendstil) façade, it is only of the last pre-war theatre/cinemas to survive in Belgium.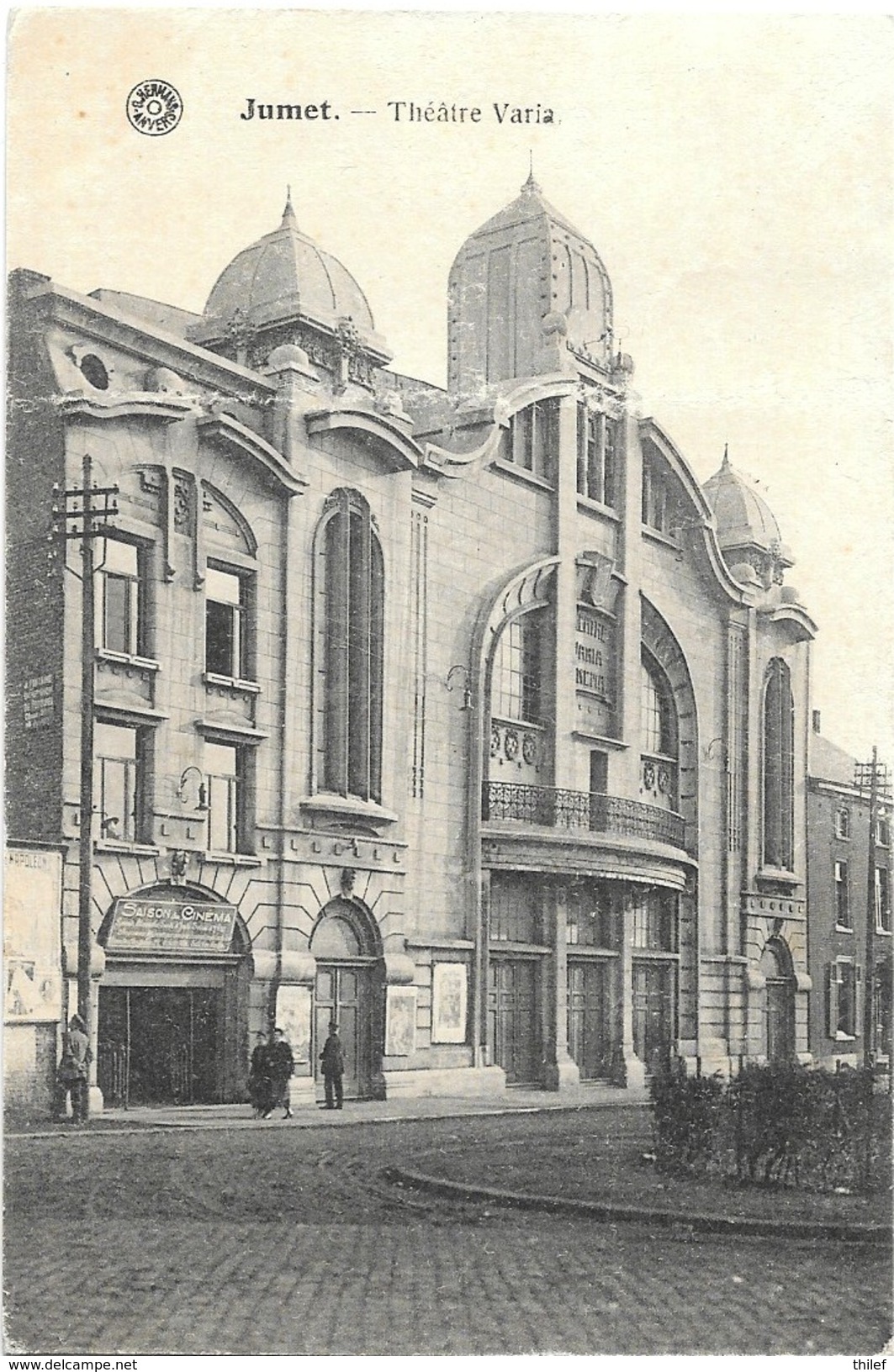 Théâtre Varia, circa 1920.
After also being used as cinema in later years Varia finally closed in 1986, and six years later the main façade and parts of the roof were listed as a historic monument. Owned by a Heritage Institute, long-planned restoration and preservation works finally began in 2004. However, after only limited work to seal and weatherproof the main shell of the building, work ground to a halt shortly after due to lack of funds. The building has sat empty, covered in scaffolding, and continuing its slow decline ever since.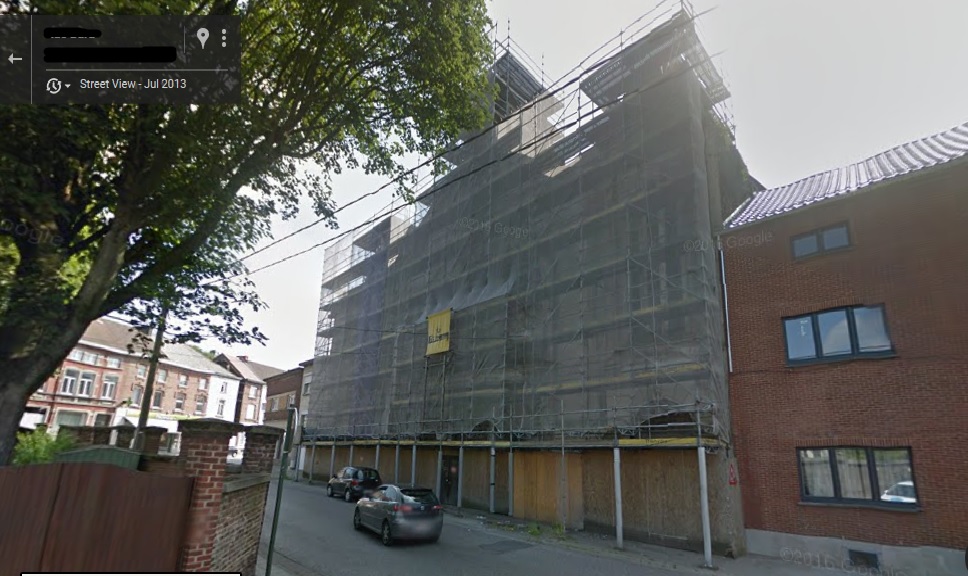 Nowadays – screen grab from Google Streetview.
Our Explore
It was great to finally witness the cavernous inside of Varia for myself. We bumped into a couple of local guys who were creating some sort of painting/performance piece artwork by candlelight! We did our best to shoot around them, but I still had to resort to a bit of Photoshop 'content aware' action to remove them from one of my shots.
We spent a relaxed hour or so before it was time to make good our exit and find some breakfast.
As always, click on a photo to VIEW LARGE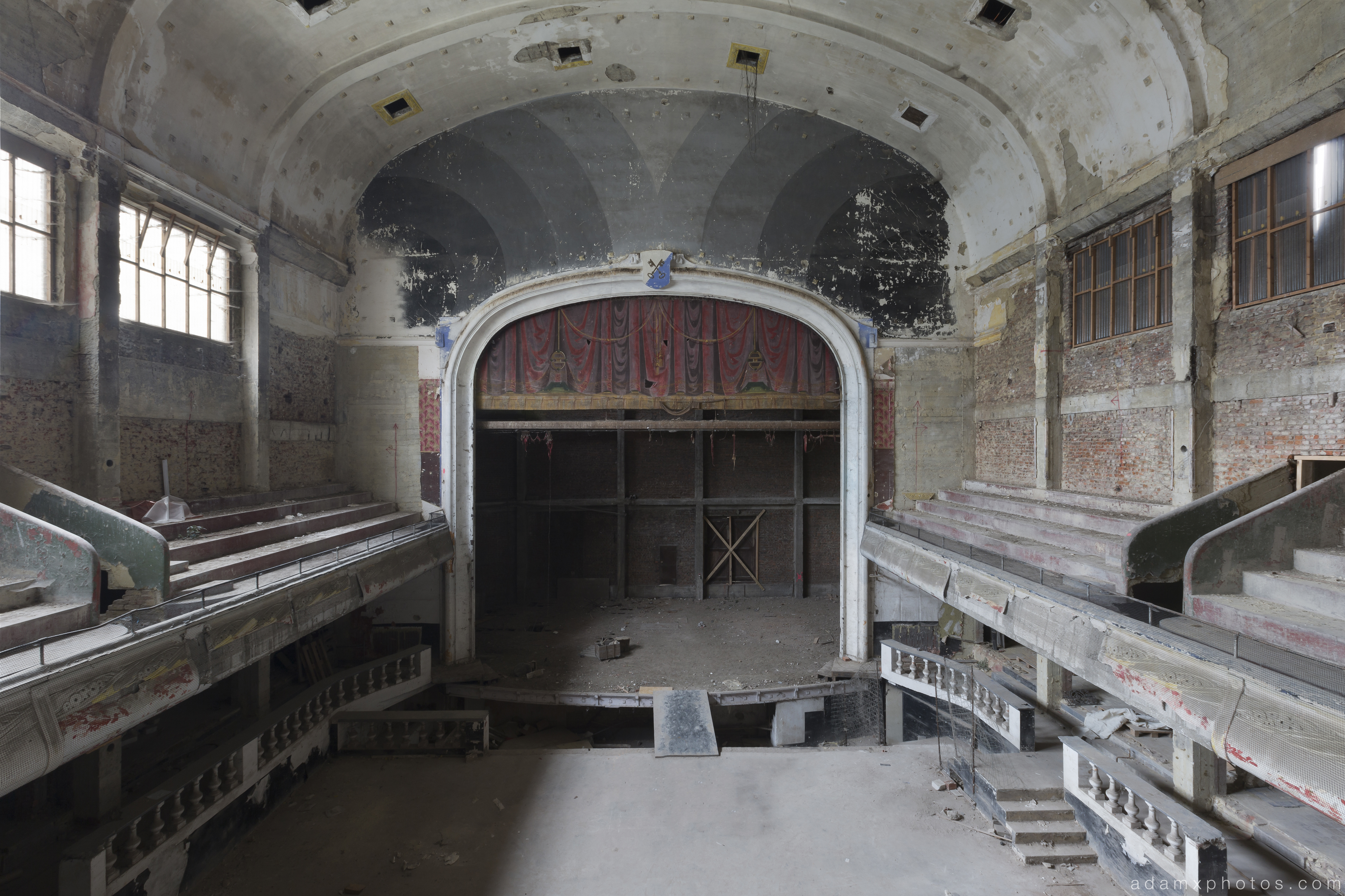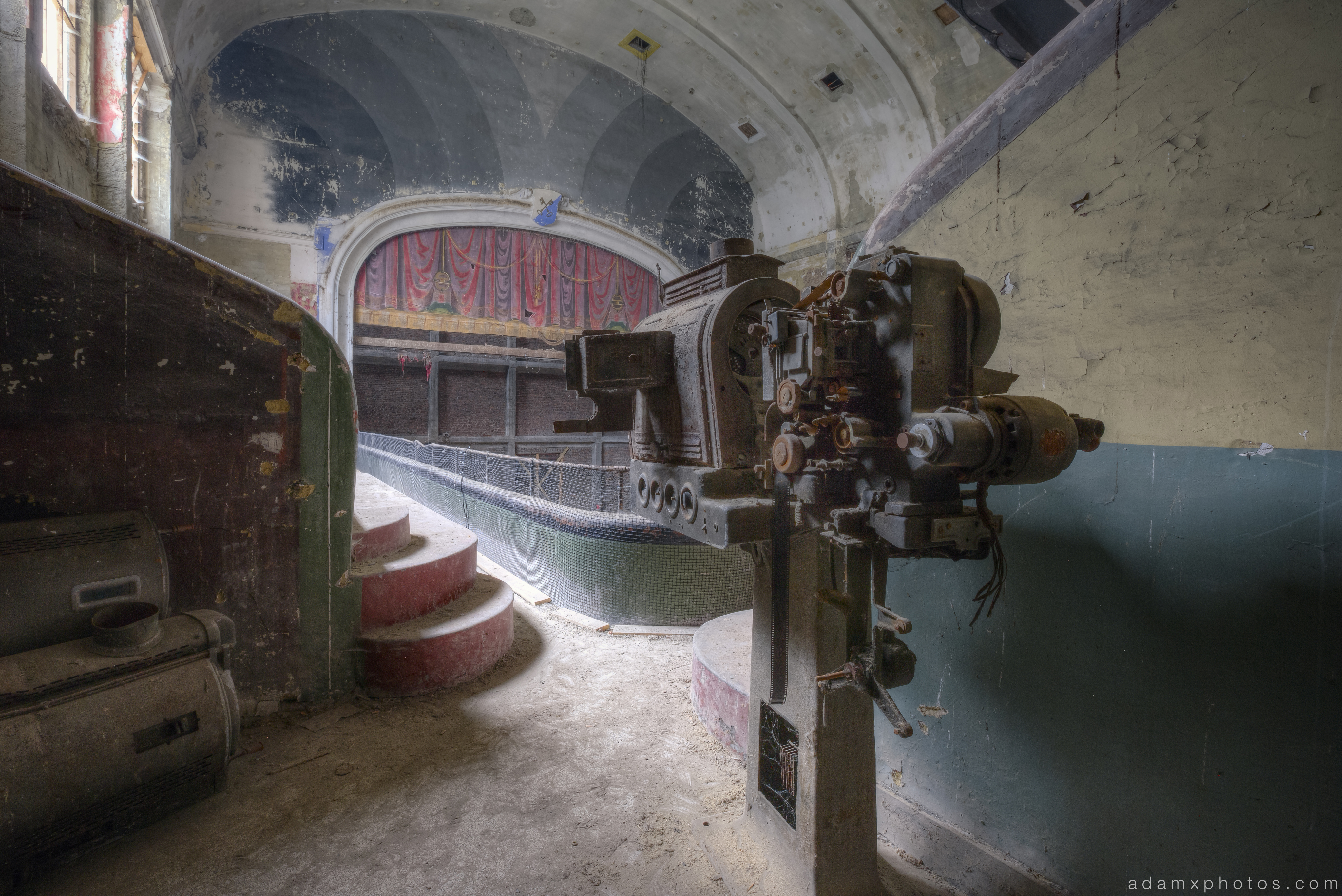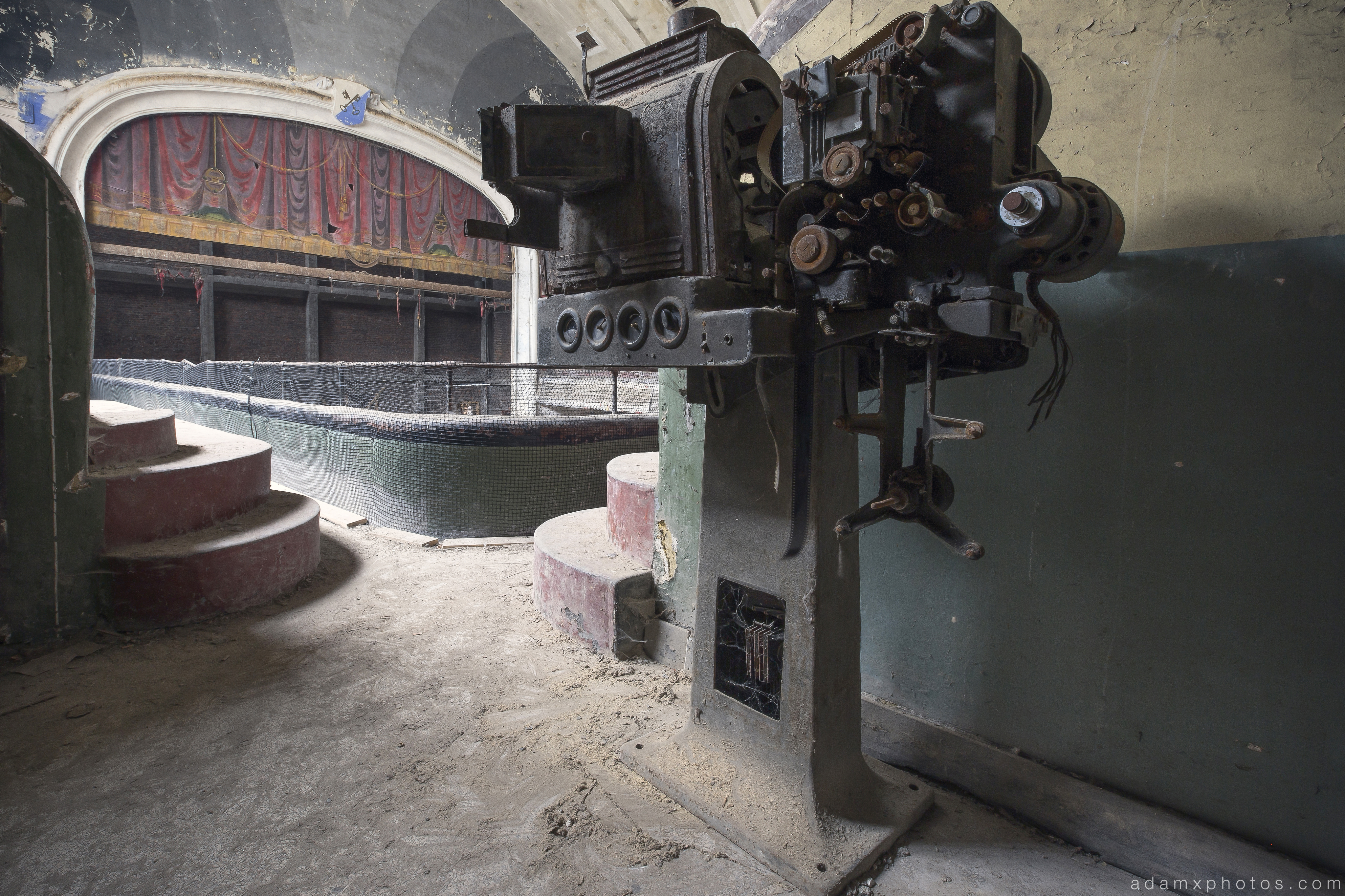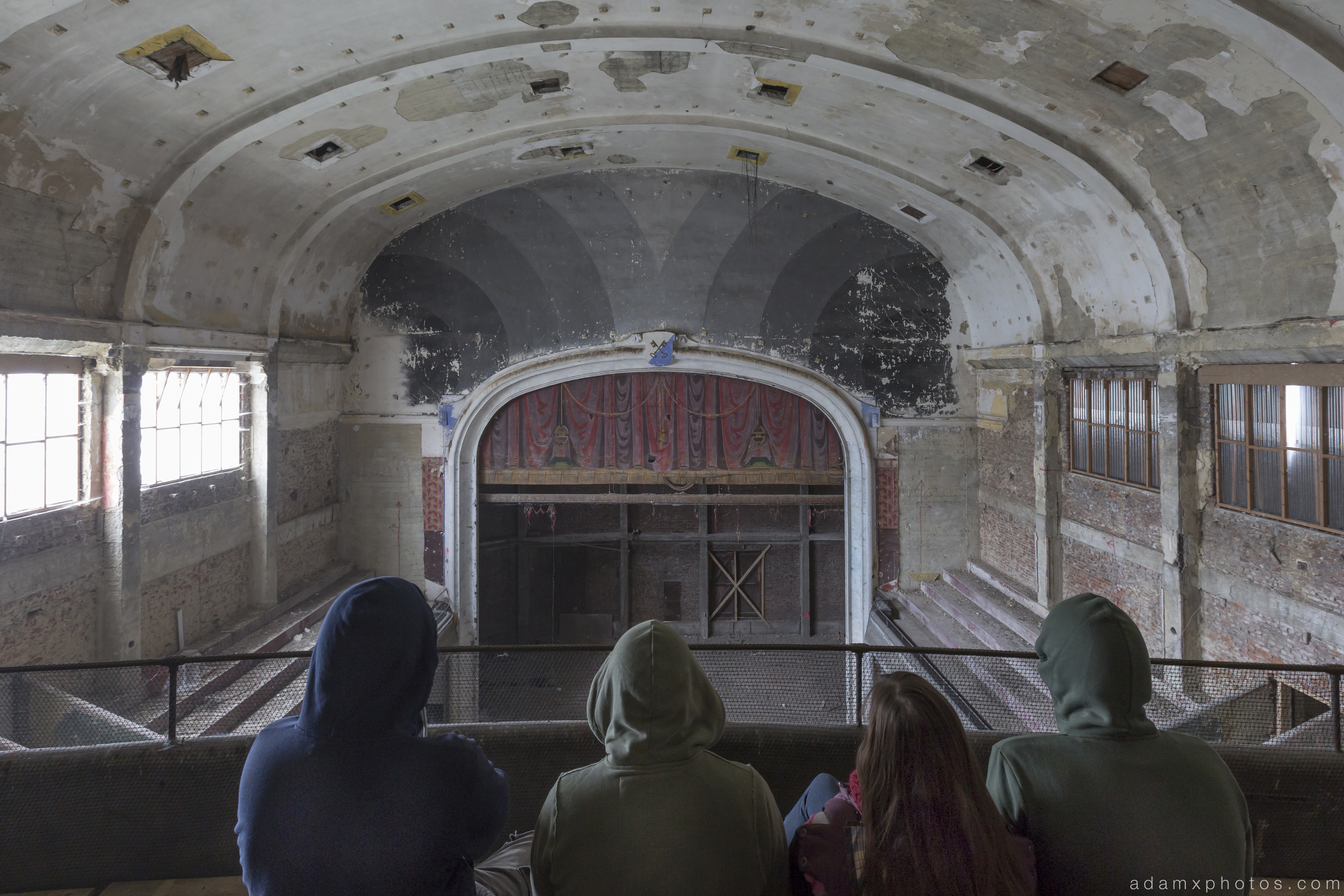 Thanks for coming by.
Adam X