Explore #6 of 'The Royal Variety Tour'
After leaving Manoir Cacophonie we raced against the setting sun to squeeze in a sixth and final explore of the day – a revisit (for me) to the crumbling beauty of Chateau Verdure. My report from my previous visit in May 2014 can be seen here.
Looking back I'm amazed we had the energy and enthusiasm to squeeze this explore in, having already driven through France with zero sleep the previous night, and still over 2 hours of driving to follow until our hotel for the night up in Belgium. But James hadn't been before and wanted to scout it out, and I'm glad we made the effort. It was too dark inside to get anything much better than I'd shot on my first visit, so I just chilled out and grabbed a couple of externals and one of the decayed pool table which I'd completed omitted to shoot last time.

As always, click on a photo to VIEW LARGE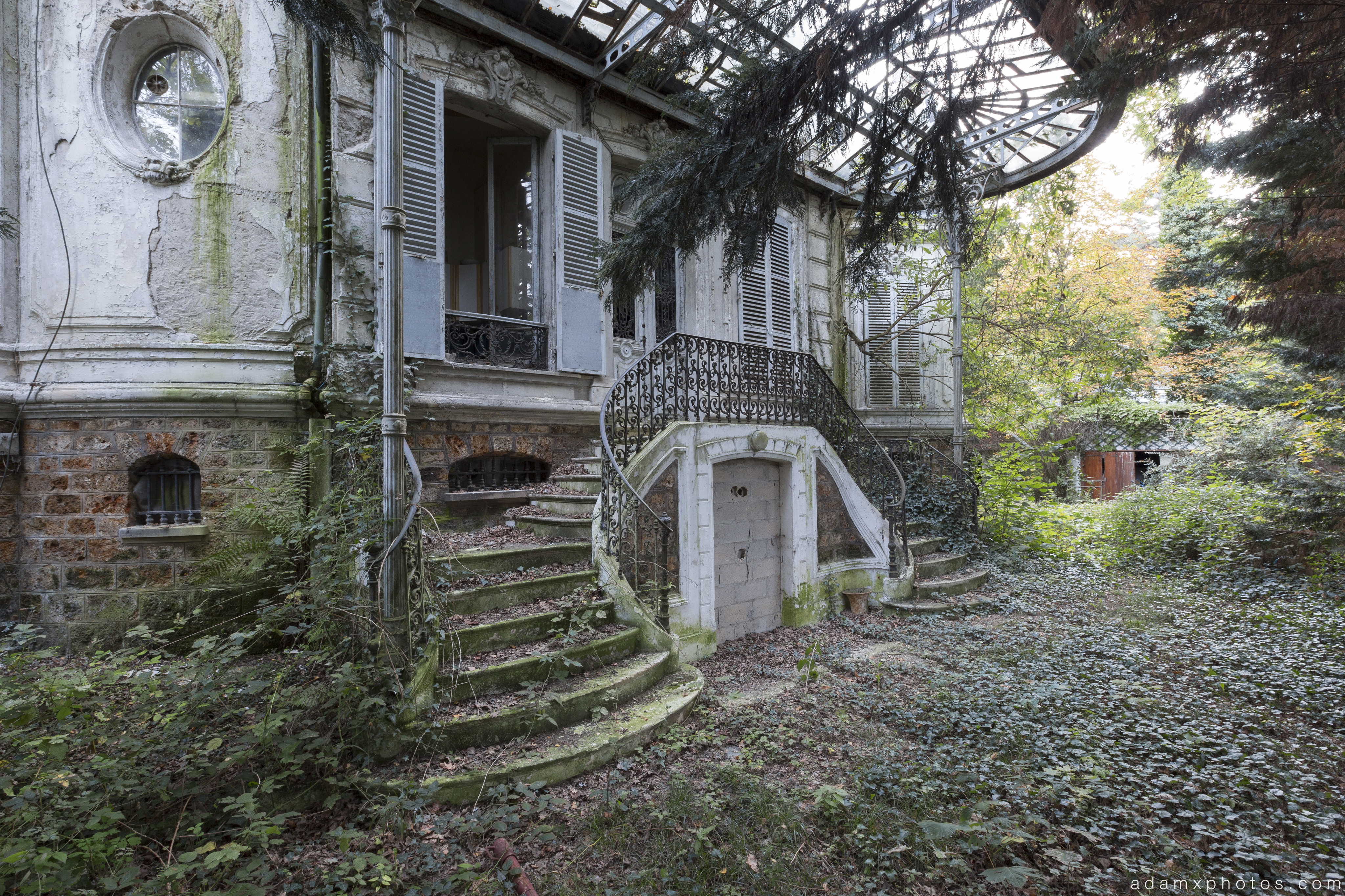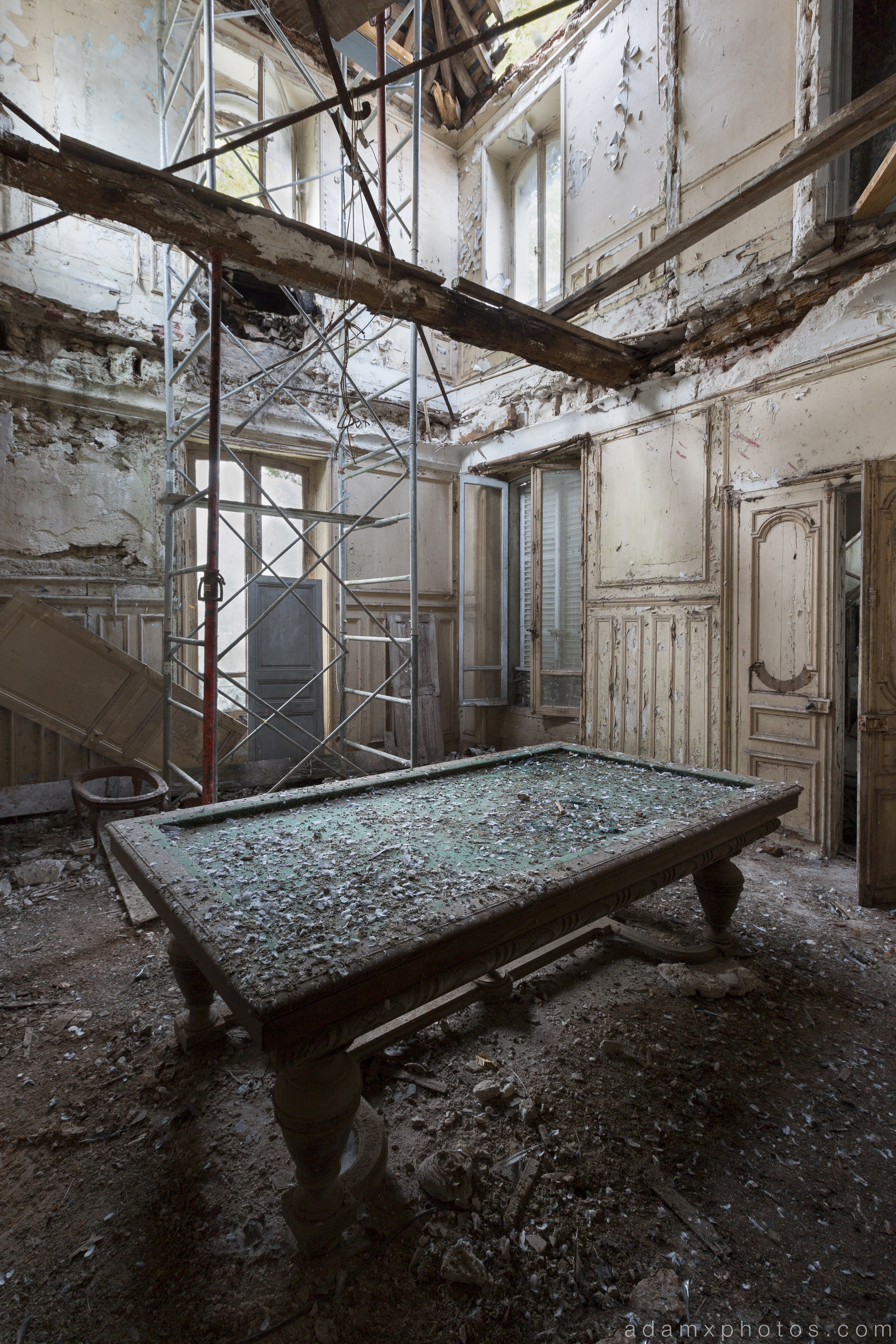 And so as darkness fell it was finally time to call it a day and head north to Belgium for day two… featuring a beautiful theatre that I've wanted to do for years, and a huge derelict power station! Those are coming up very soon.
Thanks for looking.
Adam X