When visiting the in-laws for Christmas, I took the opportunity to duck out on what turned out to be a cold and rainy Boxing Day for a couple of nearby explores – complete with a turkey sandwich packed lunch! First up was the decaying remains of an old coal-fired power station…
History
(amended and expanded upon from others' reports on urbex forums, apologies but I haven't been able to trace the original author)
The Site was originally owned by Bowman Thompson & Company , and was sold to Brunner Mond & Co in 1900 as part of their soda ash production facilities. After a seven year closure the redeveloped site initially produced 60 tonnes of soda ash a day, rising to 800 tonnes/day by 1926, when the company merged with three other companies to form chemicals giant ICI.
Lostock was a coal fired power station, and was finally decommissioned in 2000 when E.ON built a new Combined Heat & Power plant at Winnington. Plans to flatten the site and build a new Sustainable Energy Plant have stalled for many years , and meanwhile the old powerstation stands slowly decaying.
Our Explore
This was a decidedly cold and damp explore, but it was still good to get out of the house, work off some of the feasting from the day before, and to catch up with my regular exploring buddies James and Jade. I think this is the kind of place which will have a greatly differing atmospheres in different weather conditions – it was quite dark and grimy when we explored, but I can imagine it being completely different on a warm summer's evening with light streaming in through the ceiling-height windows of the turbine hall.
Anyway, on with the pictures…
As always, please click on a photo to VIEW LARGE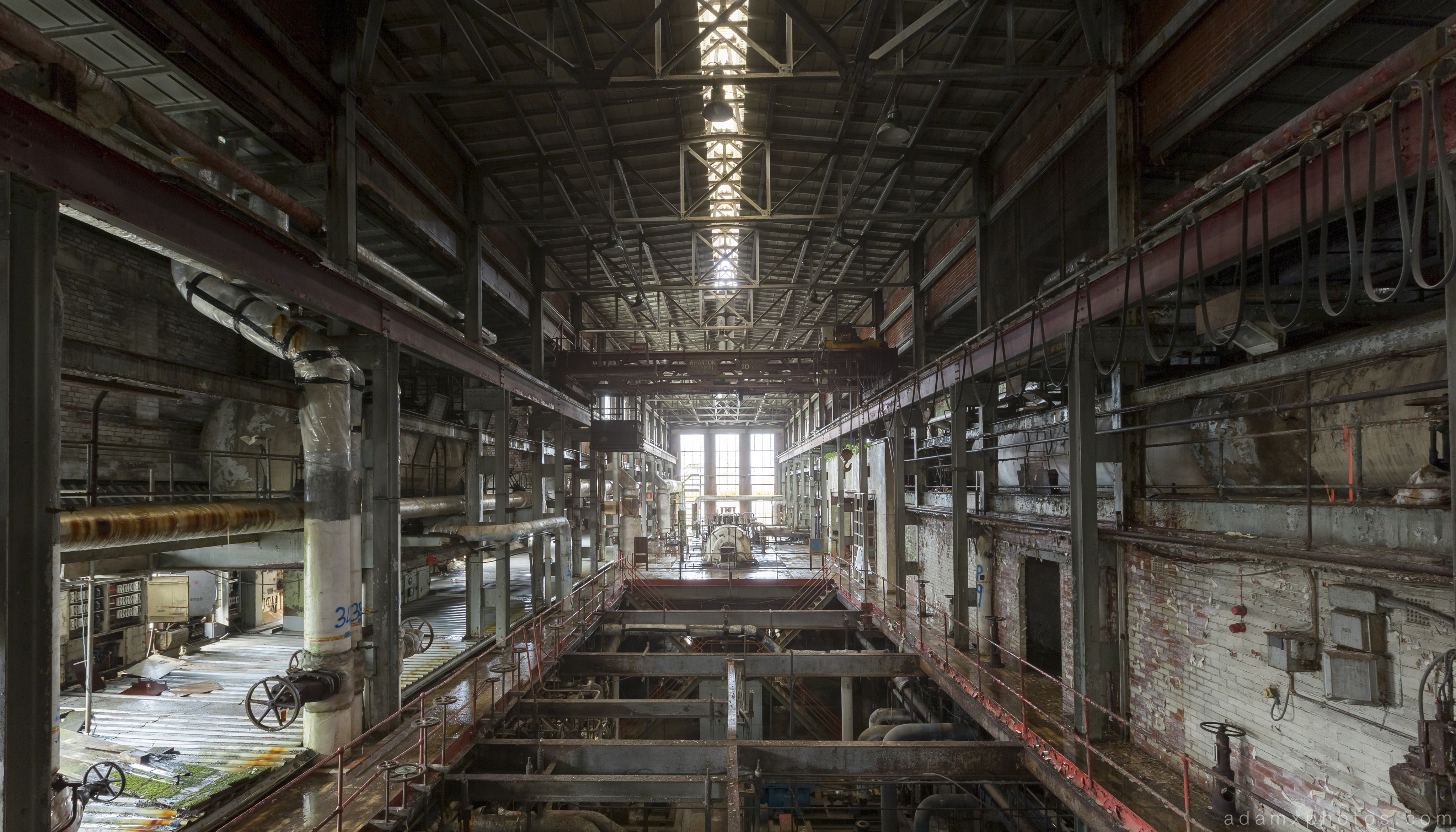 The turbine hall (worth clicking on to view large and get a sense of scale)…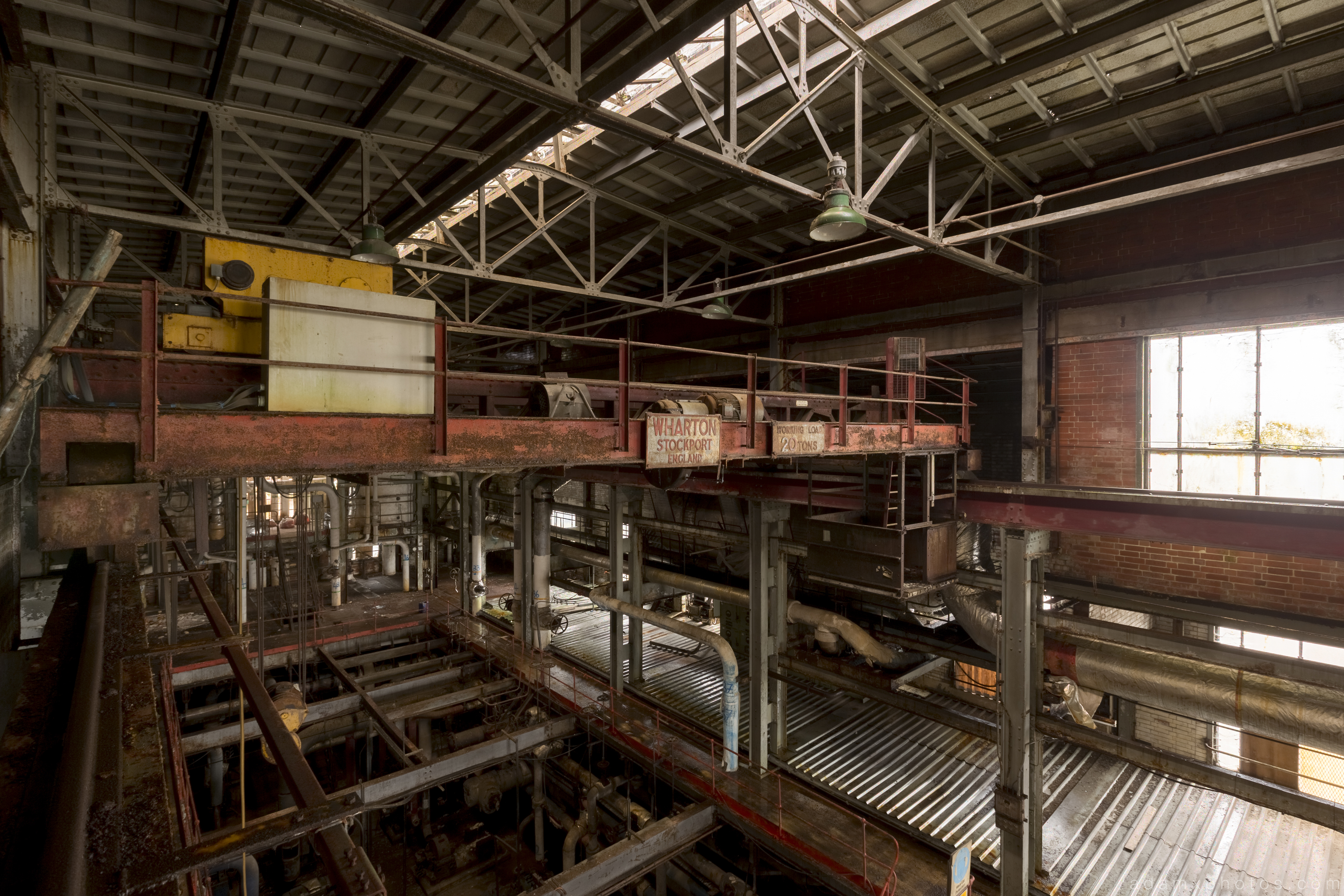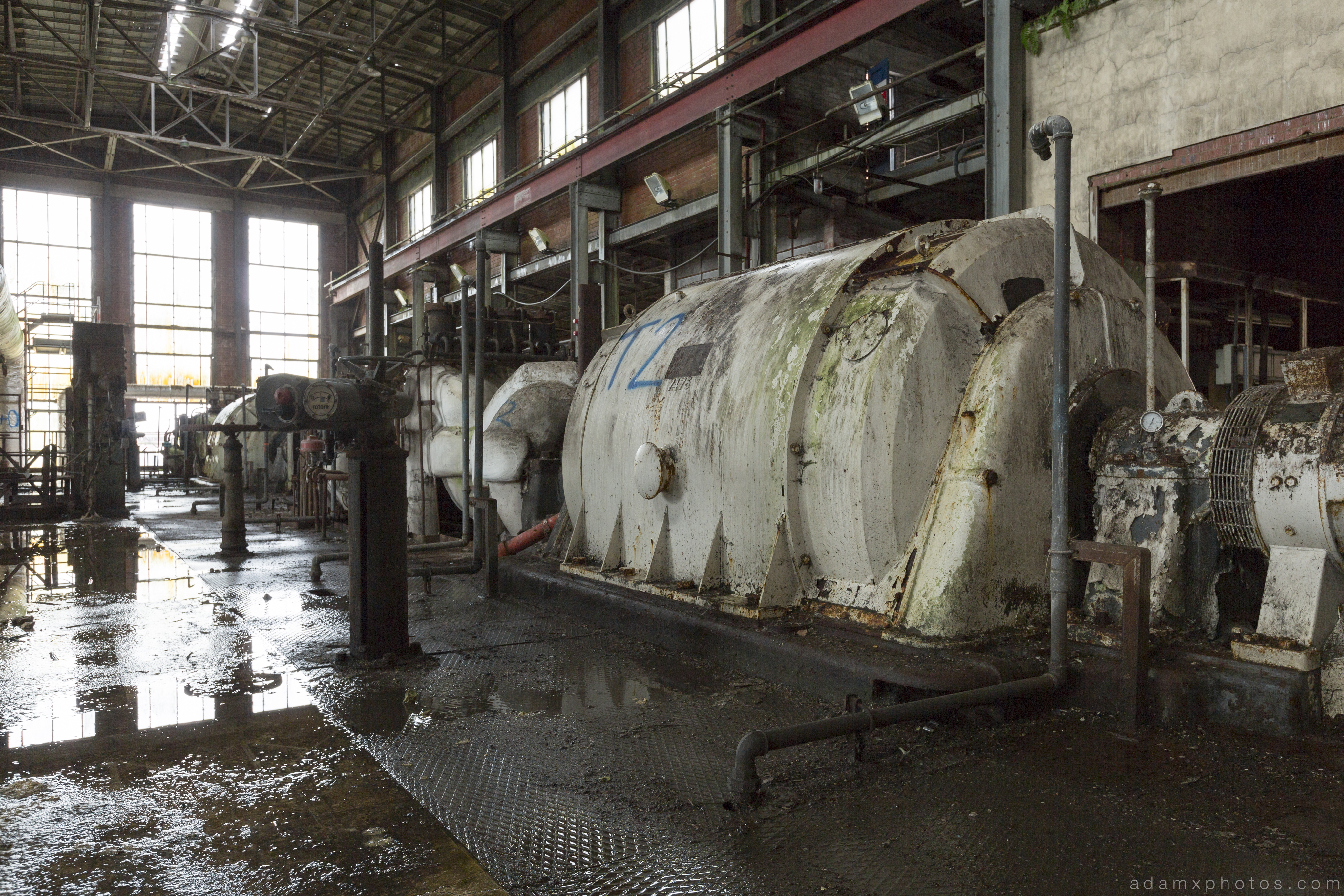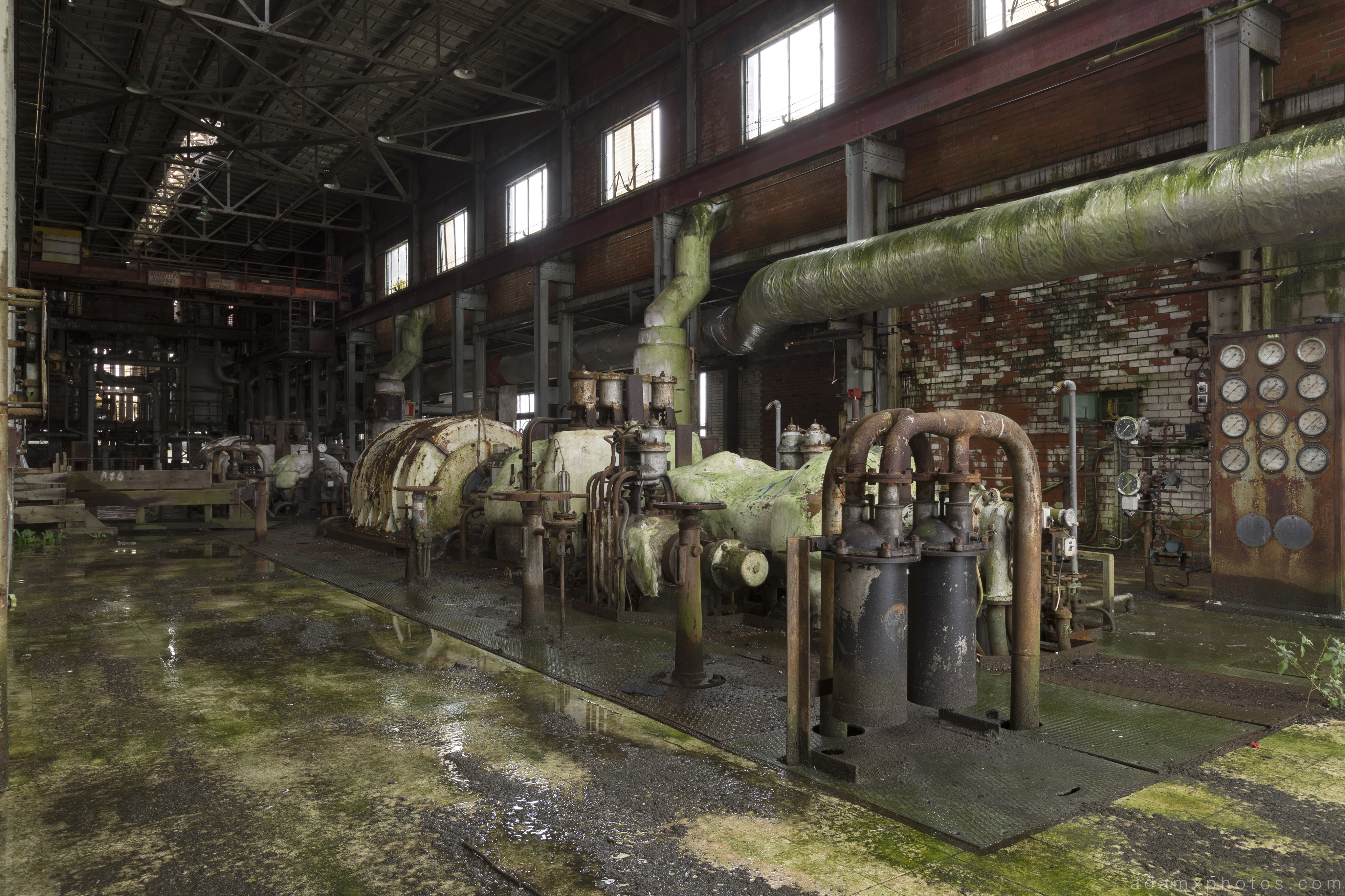 LOTS of green grime and decay…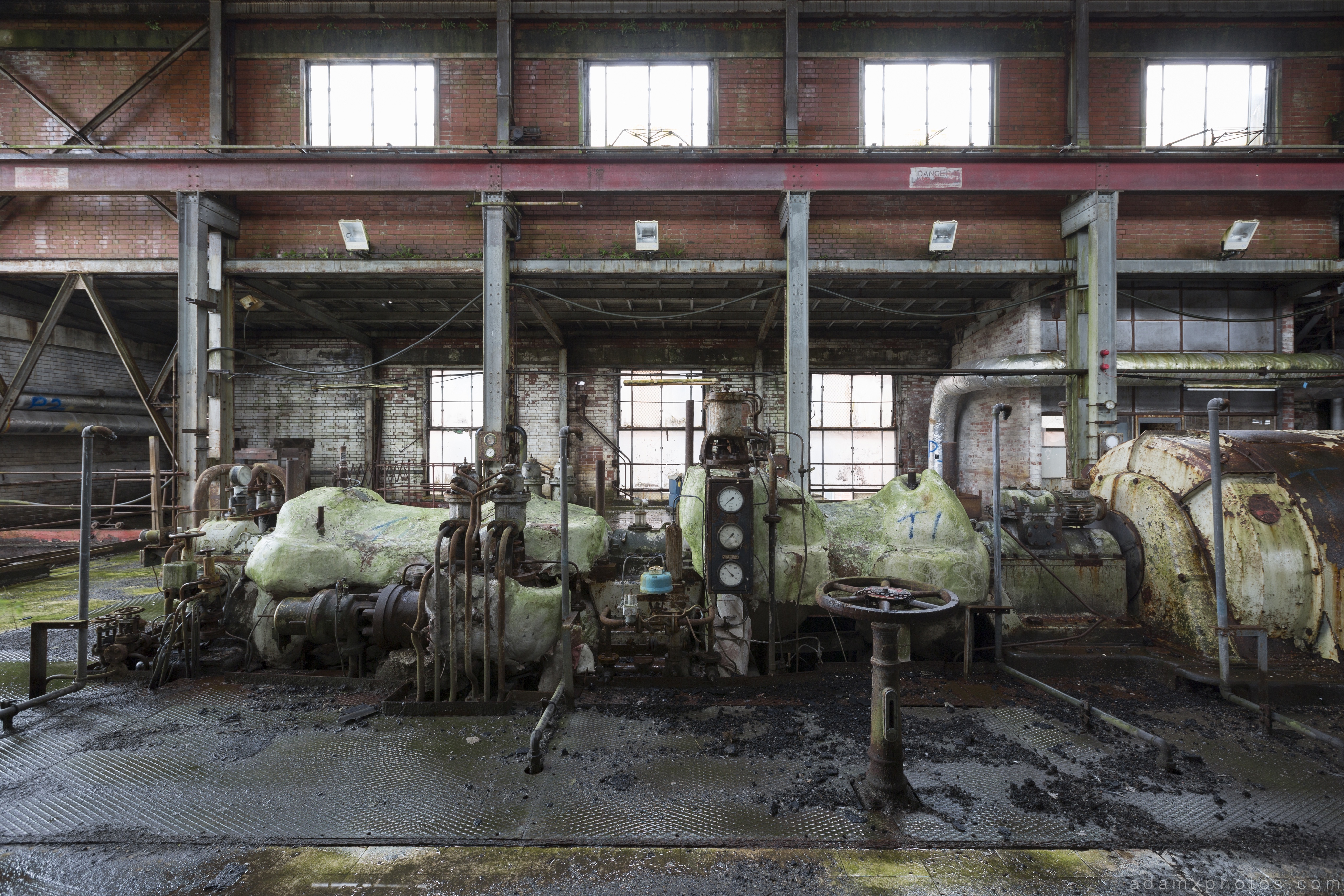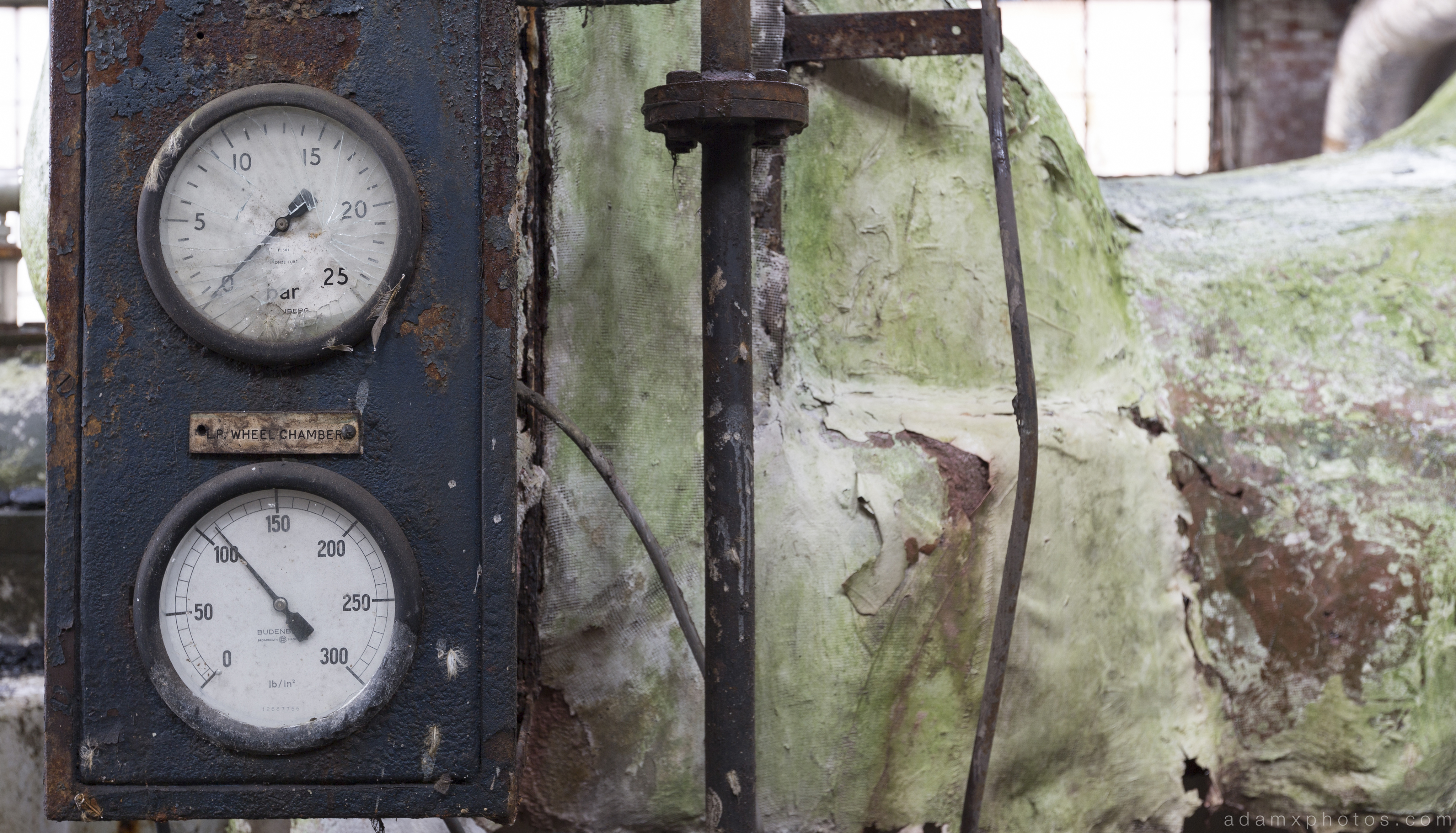 A small control unit, tucked away in room to the side of the hall…

The end of the turbine winding gear…

Down in the basement beneath the turbine hall… even less light!

'Backbone'

I then made my way up the rusting mesh metal stairs towards the top of the building…

'Danger: This roof will not bear your weight' – I believed them.

Twin 'Death Stars' – not entirely sure what these did…

…quick selfie.

A vivid burst of green where light and water had made their way into the fabric of the building…

We finished off our explore in what's left of the old control room…
Thanks for powering on through.
Adam X