The 5th and final location of a recent day of solo exploring was this Grade II listed mid-19th Century lime kiln, hidden in woodland in the Norfolk countryside. Lined with brick and flint, and with two entrances and four chutes leading into the brick-lined pot. You can read a bit of the history of lime kilns and quicklime production in Great Britain at this wiki page.
One of the entrances to the kiln.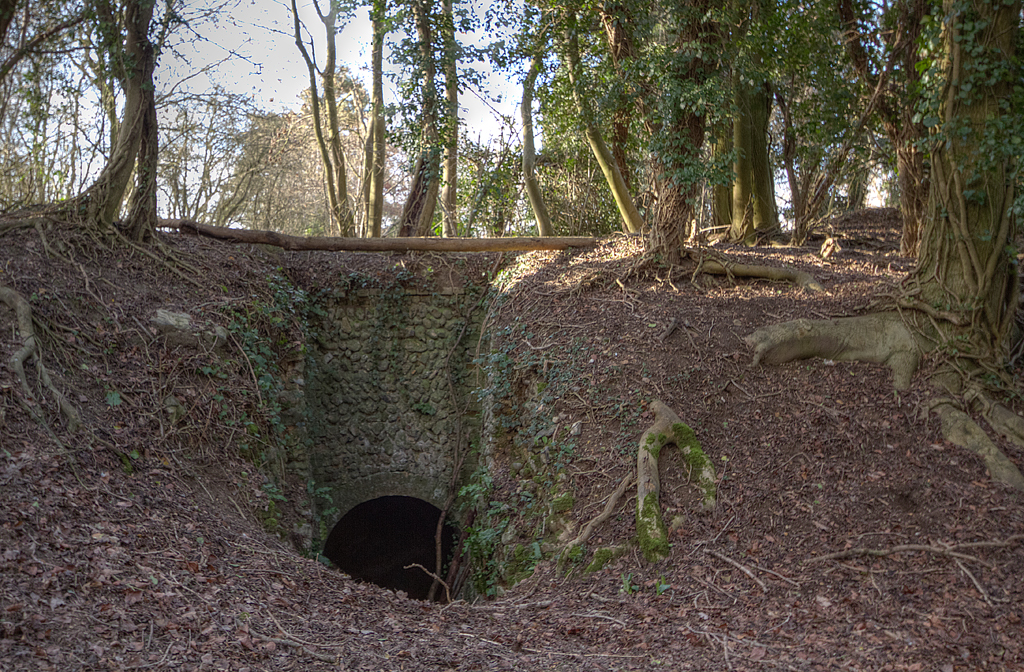 Inside the underground brick-vaulted chamber.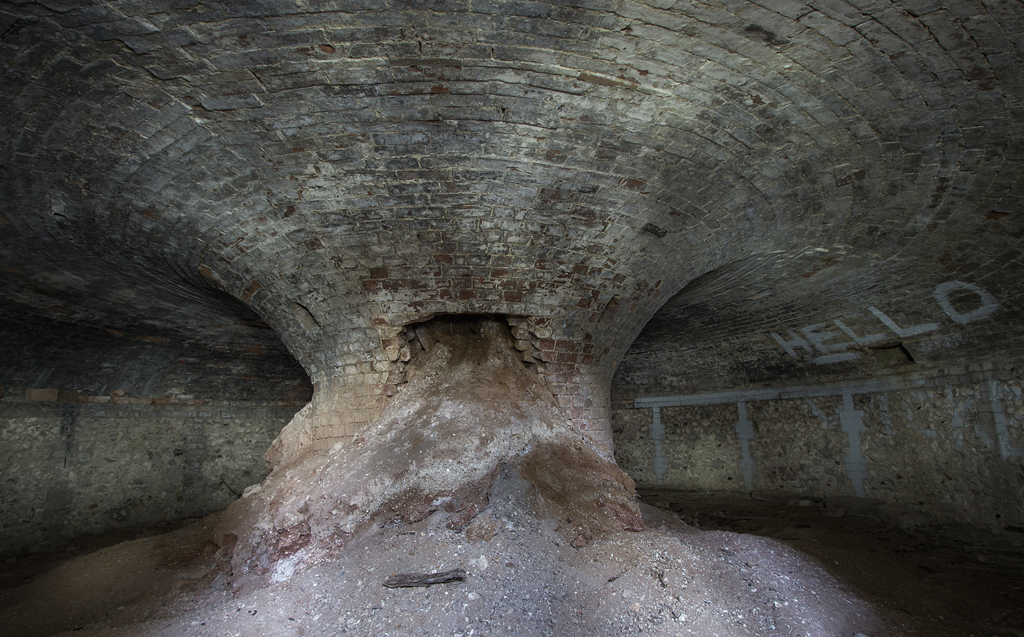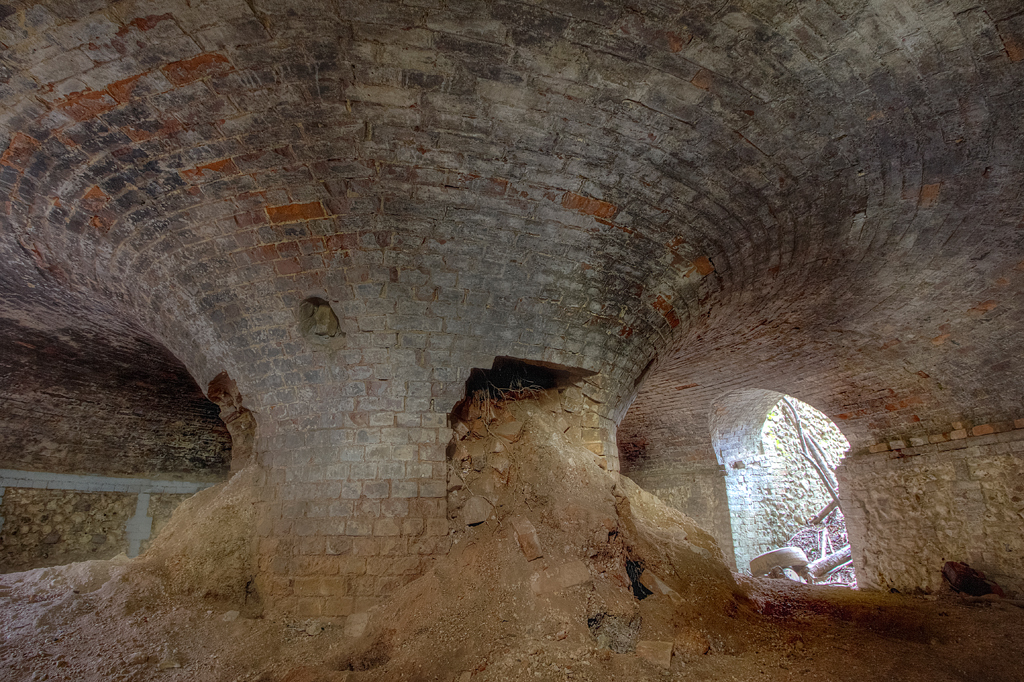 What remains of the burning chamber, into which layers of crushed limestone and wood or coal were built up onto the grate "eye" of the kiln below.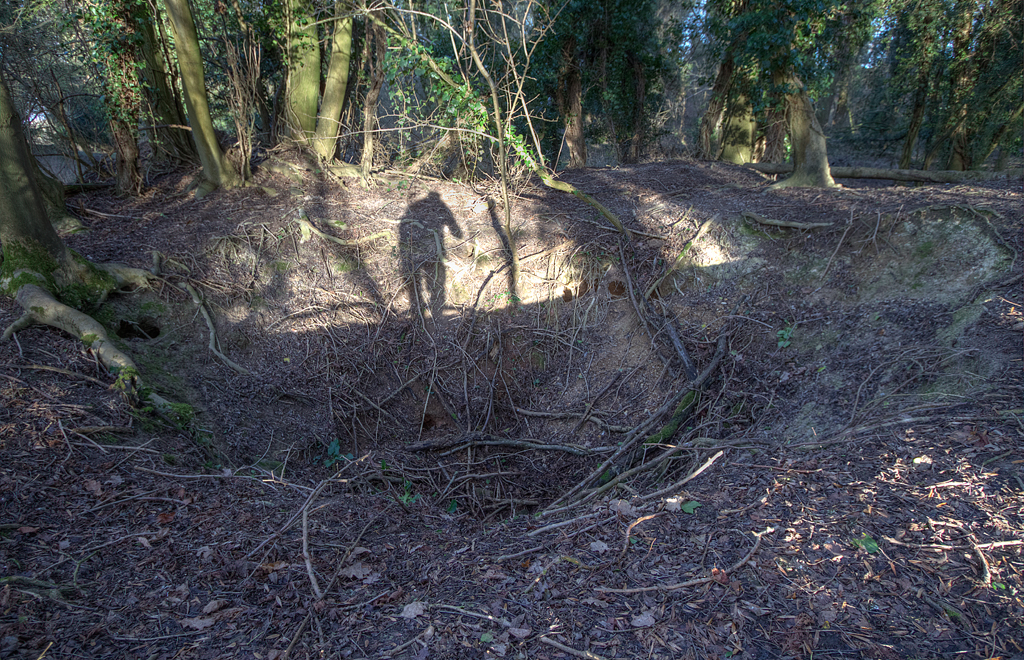 Thanks for looking.
Adam X