This beautiful, but exceedingly derelict, old Hall has been on my "to do" list since I first got into urban exploration last summer. On a sunny morning a few weeks ago I decided that it was finally time to pay the old girl a visit.
The Hall lies in the middle of a country estate which is still occupied, so I was careful to work my way towards my target using as much cover from the surrounding woodland as possible.
A potted history of Rougham Hall, from here and here:
A house of about 1690 on a site a little to the South was replaced in about 1830 by a large mansion in the Tudor and Gothic styles, built for Philip Bennet. The old house burned down shortly after its successor was completed. The new house had irregular picturesquely composed elevations, with square and octagonal towers linked by lower two-storey ranges, oriels and pinnacles. The interiors were somewhat in the Gothic taste with heavy wooden ceilings.
A very fine staircase of c.1700 brought from Finborough Hall in Suffolk was added in 1878, and further additions were made around that time and in 1906, including a substantial wing linking the rear of the building to the stable court, built for Edwin James Johnstone.

Here is a picture of the Hall from circa 1900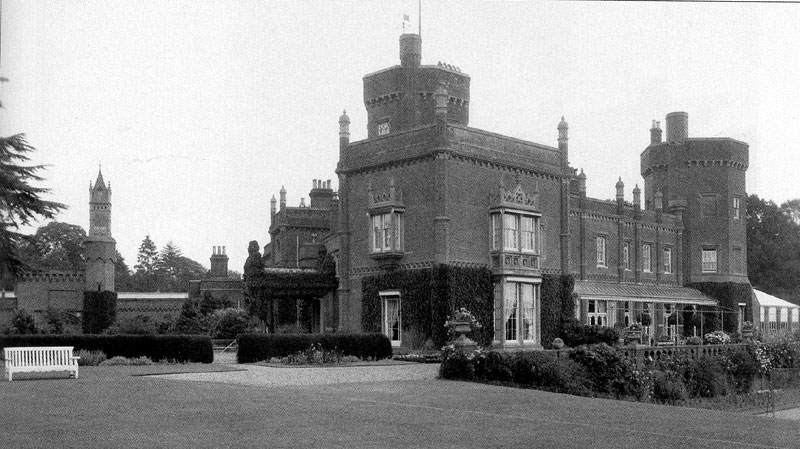 In 1904/5 the estate was acquired by Sir George Agnew, 2nd bt. and it remains the property of his descendants.
The Hall included a fluted frieze and carved arms with the motto "Durum Pati" (hard suffering) dated 1569.
The Hall has indeed endured some hard suffering. It was occupied by the Armed Forces during WWII, and in September 1940 it was hit by a stray 2000lb german bomb which was probably meant for the nearby Rougham Airfield. The Hall was never restored.
This photo purports to be from August 1944, so presumably either the Hall was actually bombed in 1944 (not 1940) a mere month after this photo was taken, or this photo was actually from 1940, not 1944.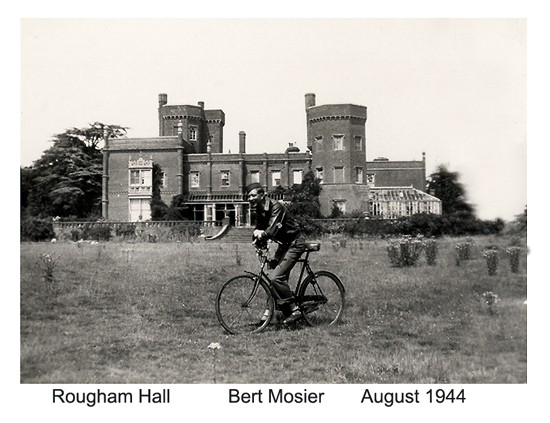 The Hall has continued its slow decline, despite being Grade II listed since December 1951, and the west tower was demolished in 1975 as being in a dangerous condition.
My photos below show the ruins of what remains….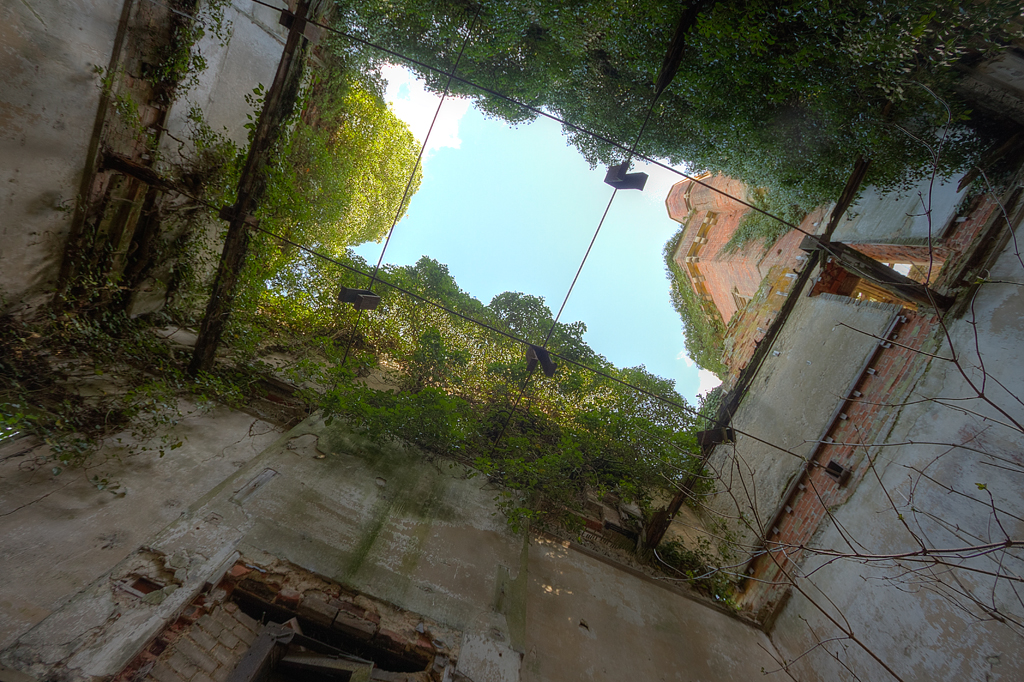 An old fireplace, now suspended in limbo.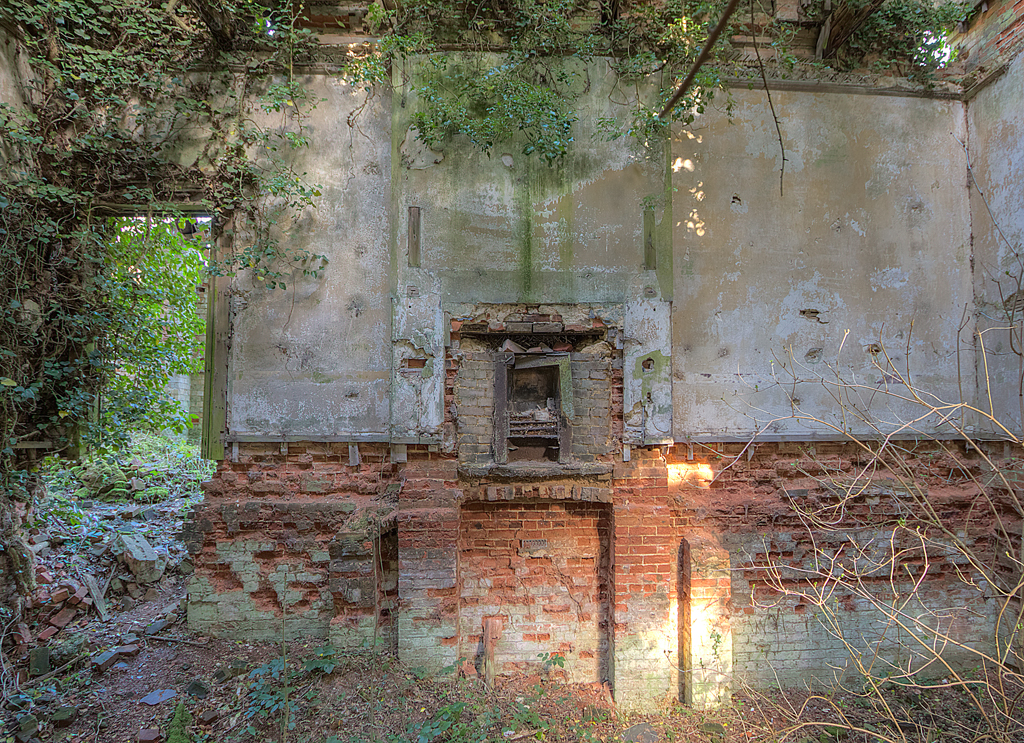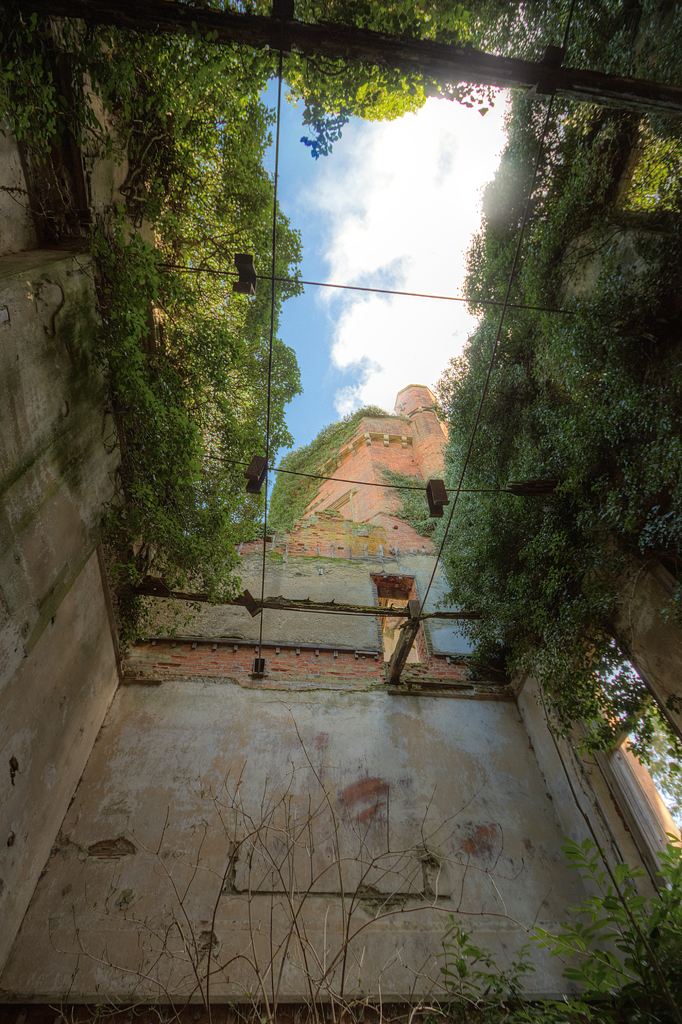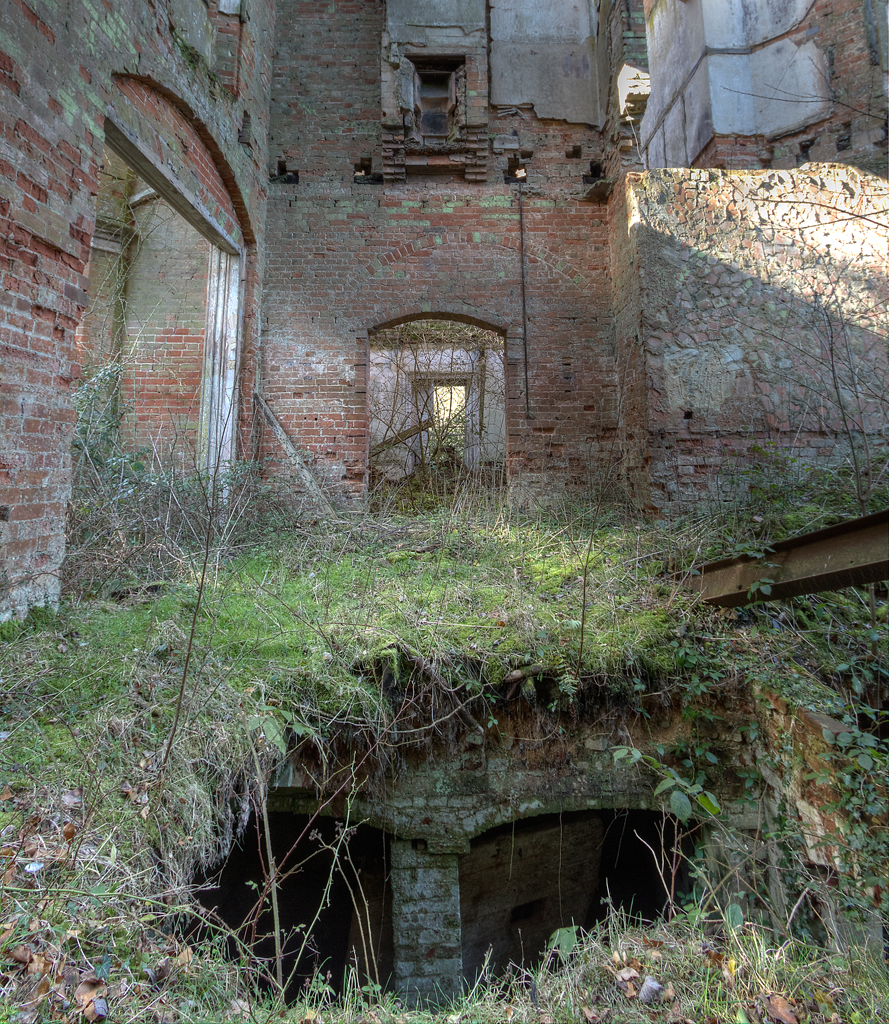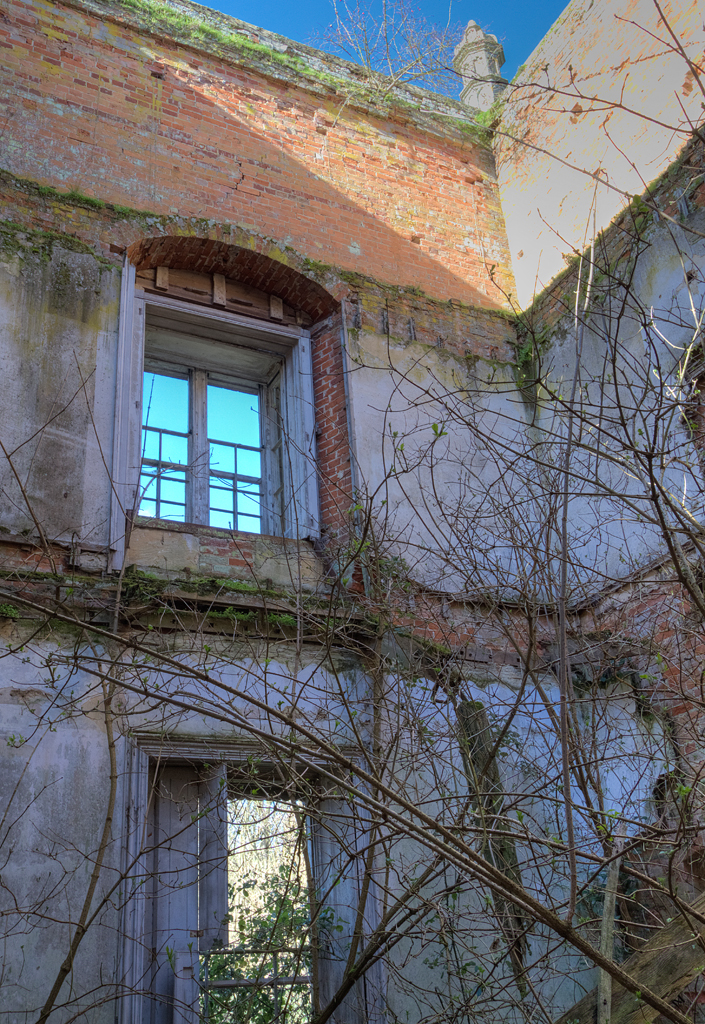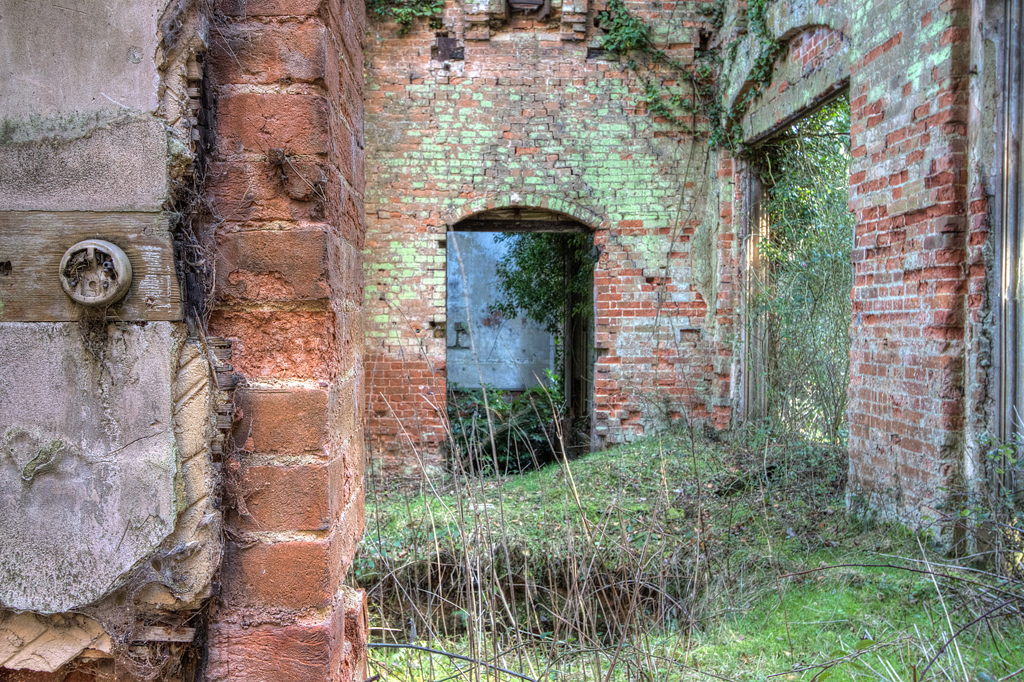 I absolutely loved the colours and textures of this ruined room, so please forgive the multiple shots! (As always, click on a photo to view it large).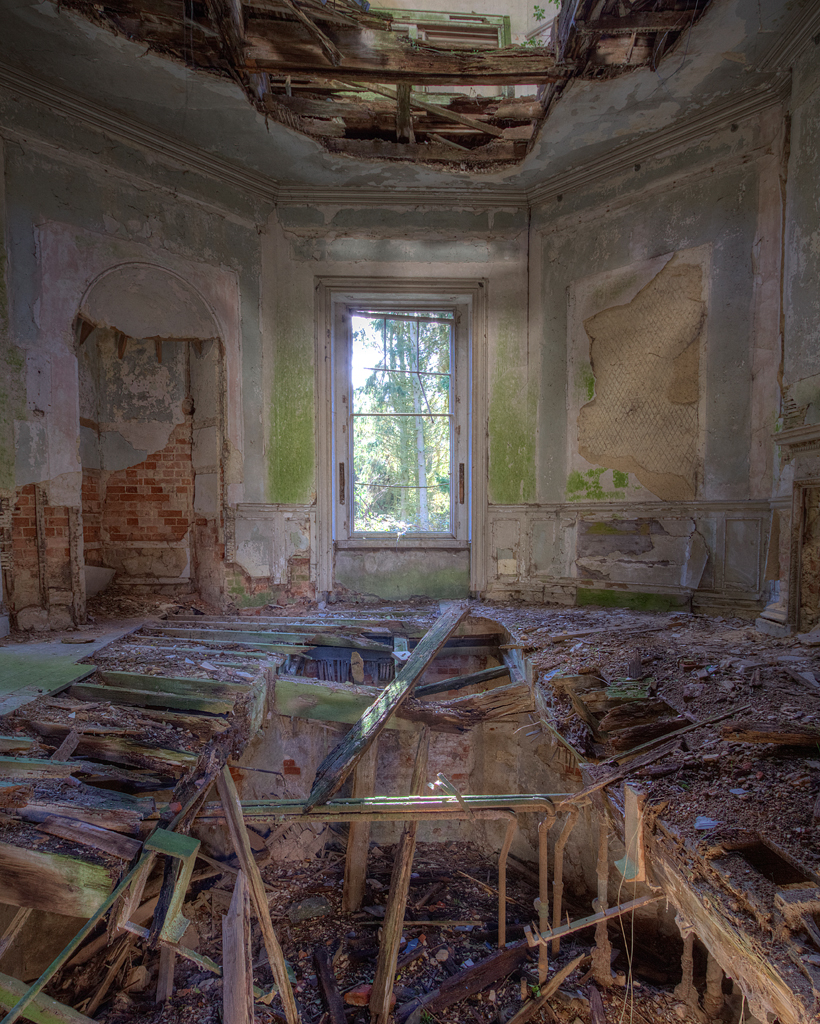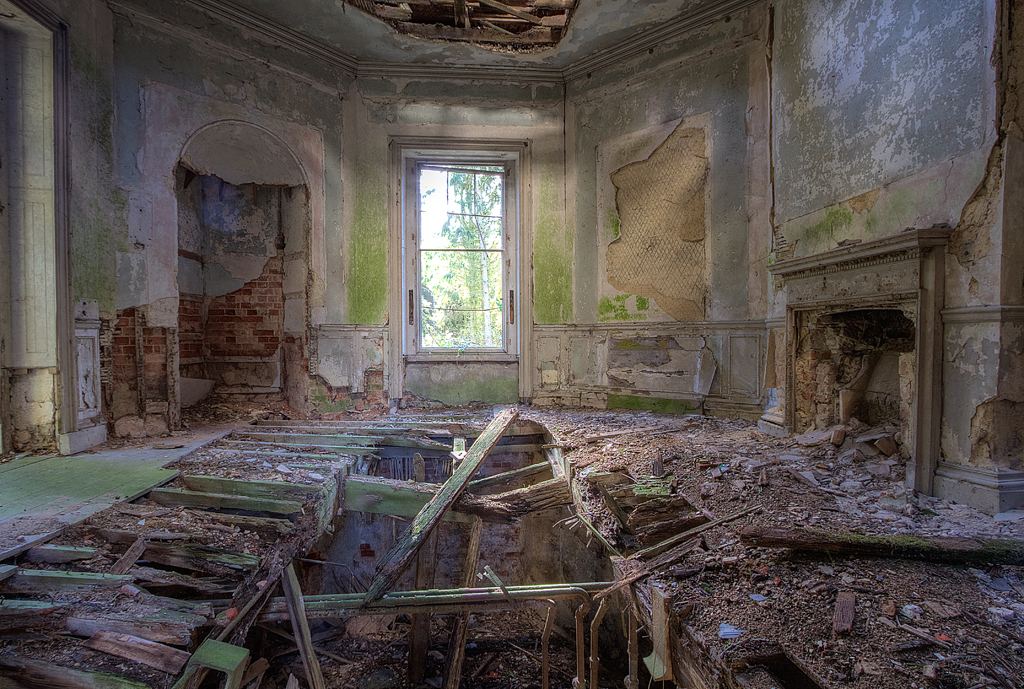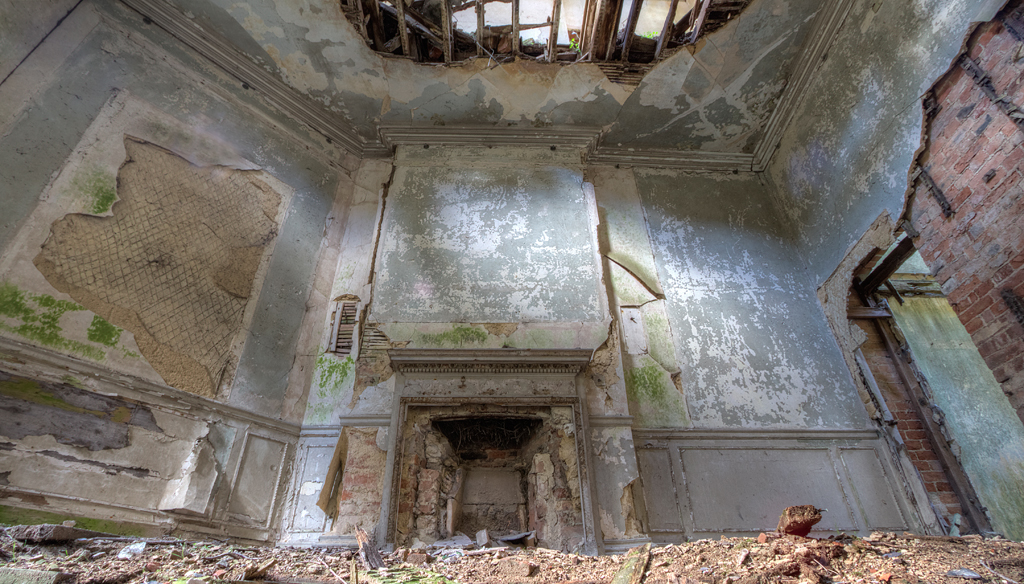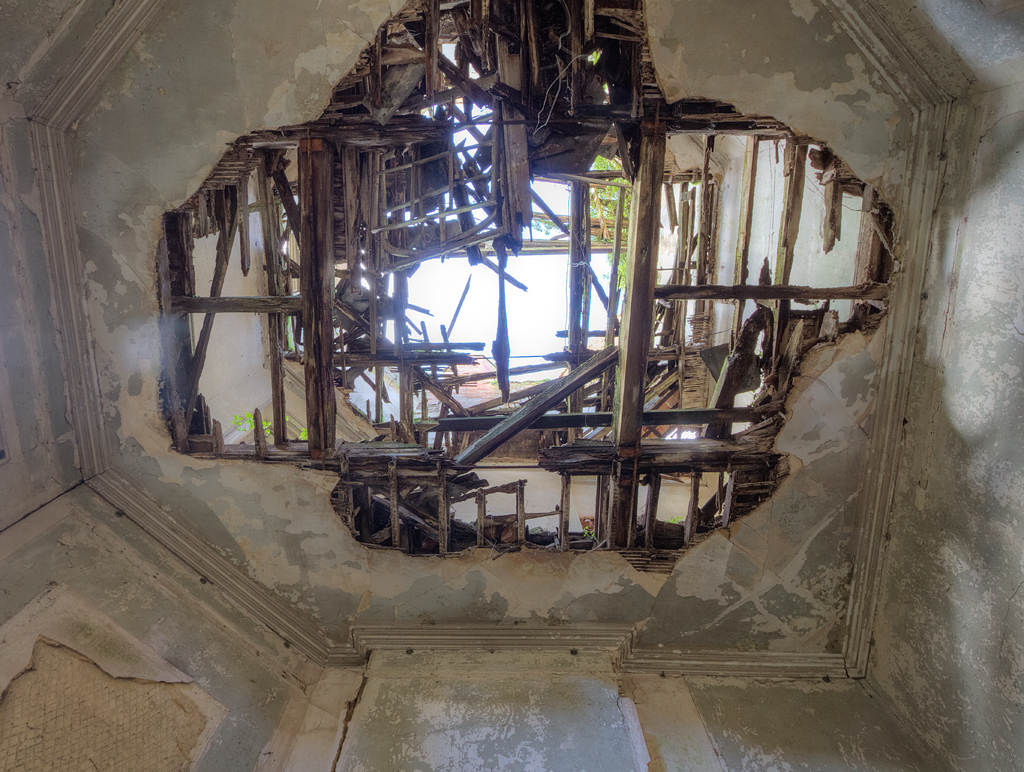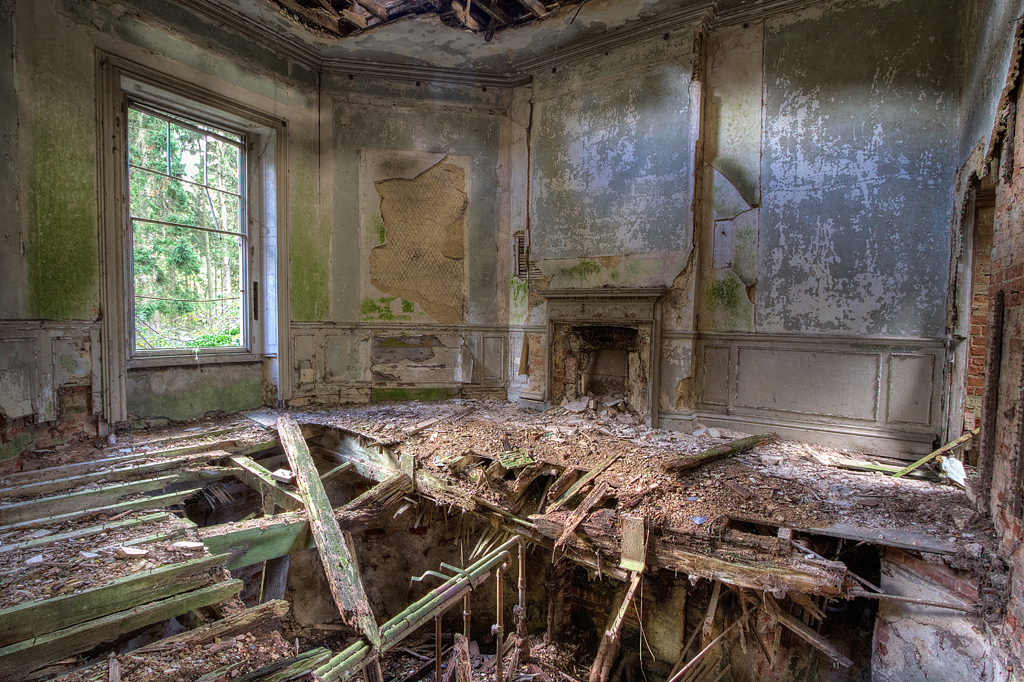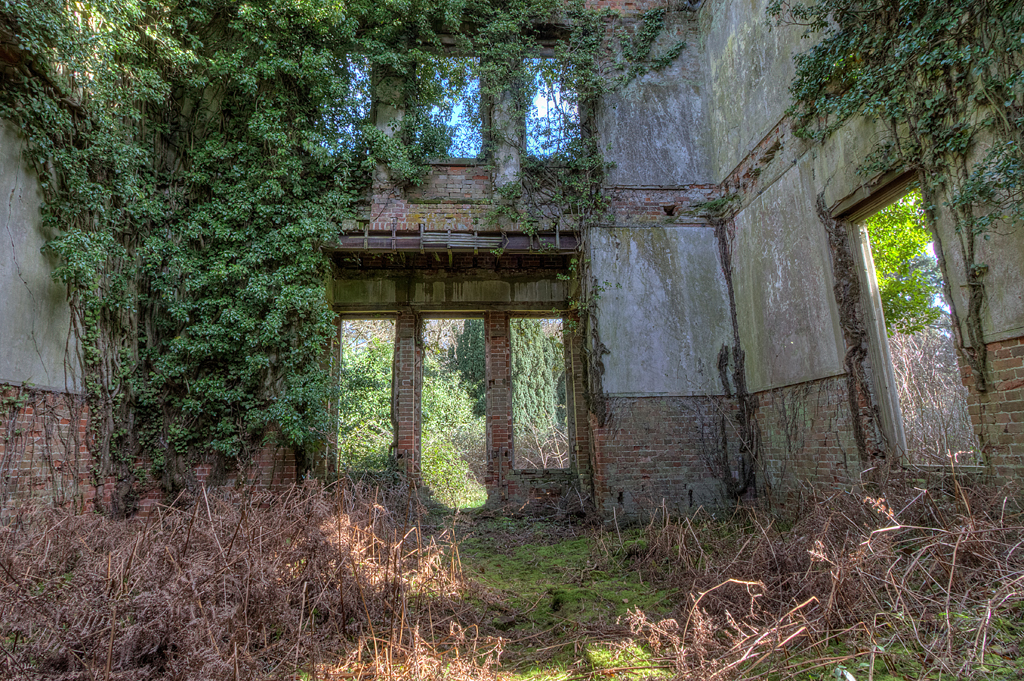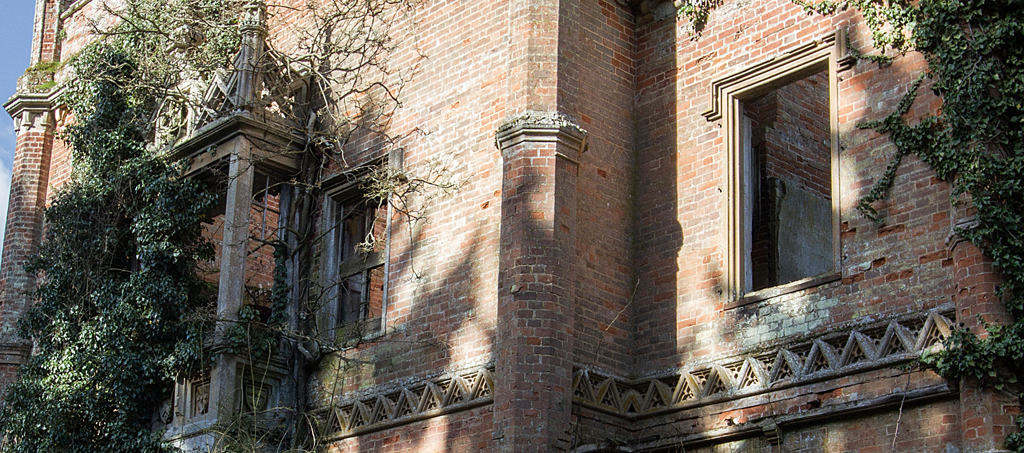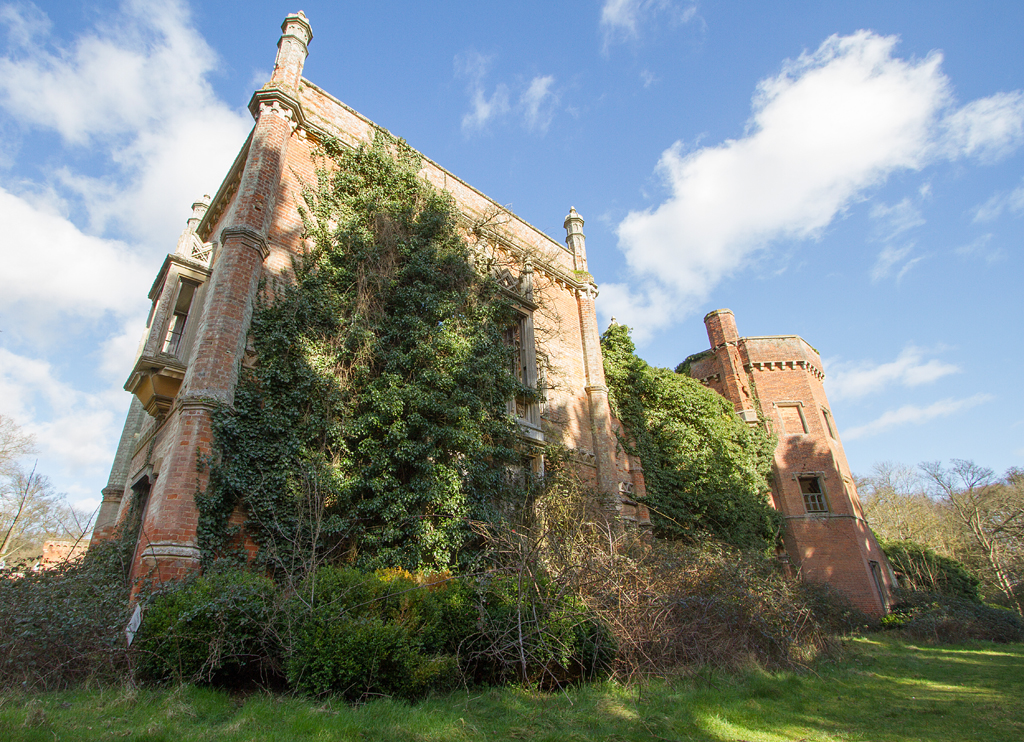 Thanks for looking, and please sign up to follow this blog if you haven't done so already!
Adam X