I had been meaning to visit this small abandoned house in the Norfolk countryside for ages, so it was good to finally pay it a visit with Urbanographer one sunny summer's evening after work.
It is nicknamed The Porn House due to the number of, ahem, gentleman's magazines which are scattered amidst the other general detritus – although for some reason I rather neglected to photograph many of them!
There is no history on this place, but it has clearly lain empty for at least a decade or two – perhaps even longer?
[Click on a photo to VIEW LARGE]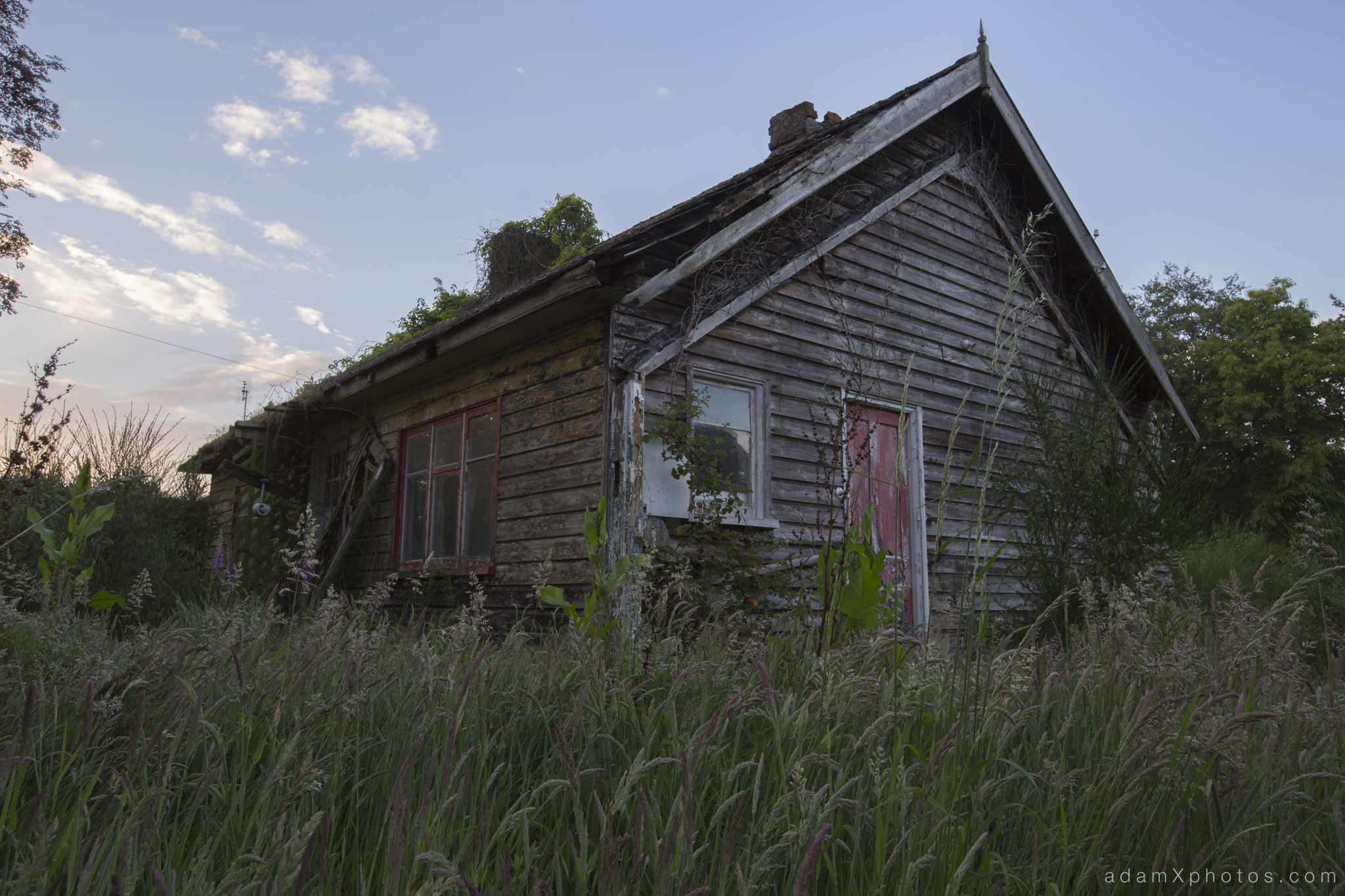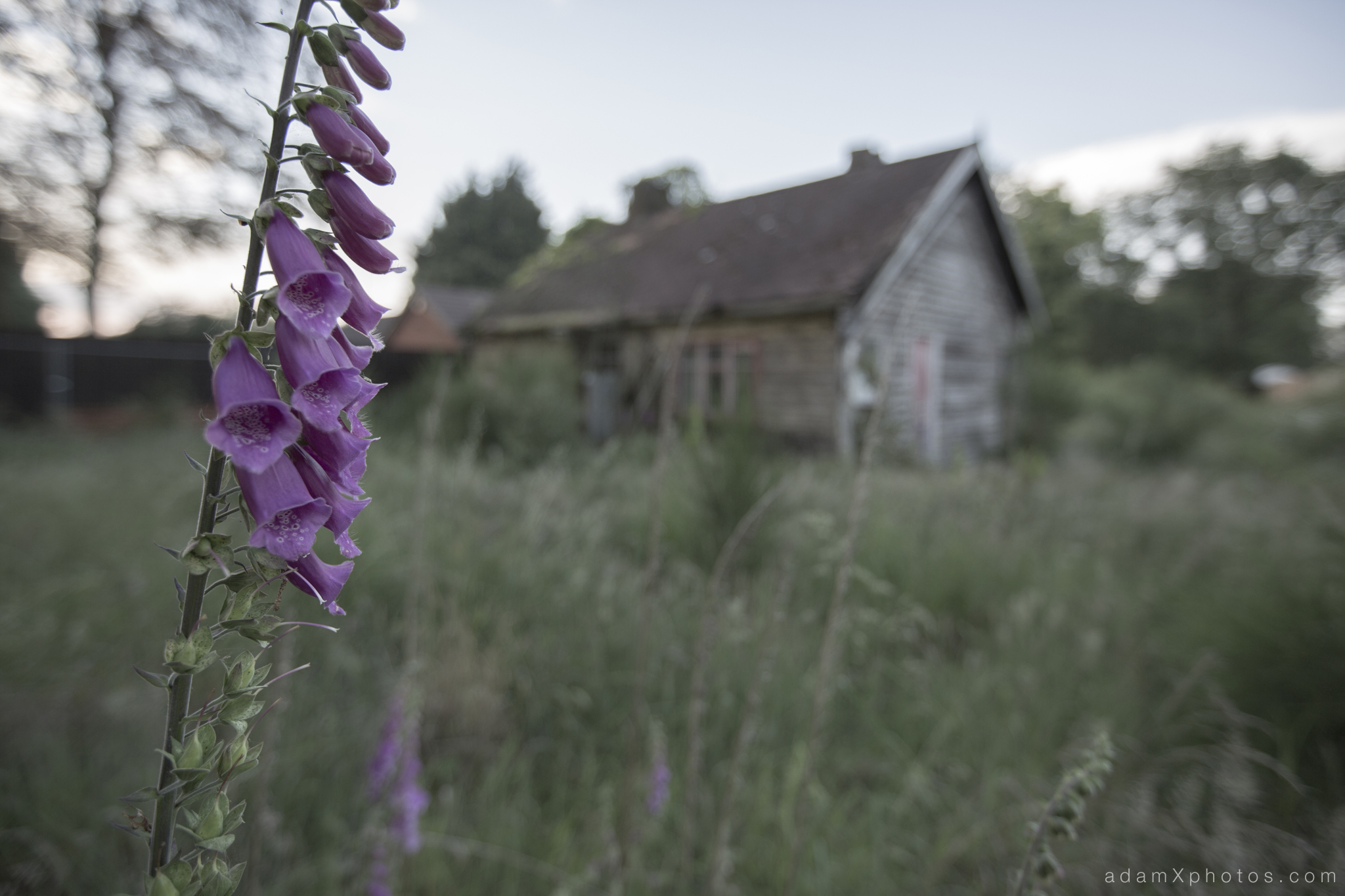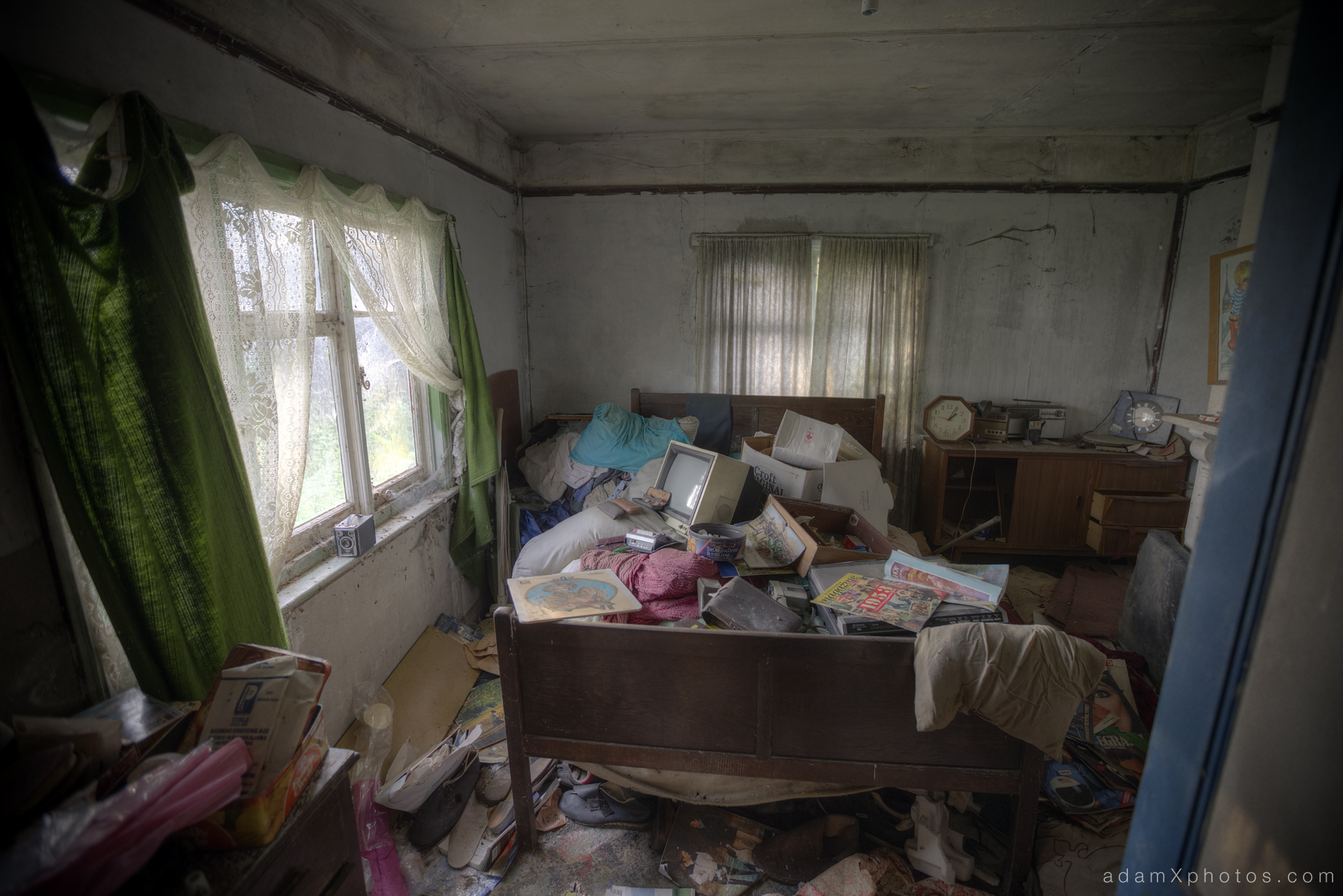 Clutter everywhere!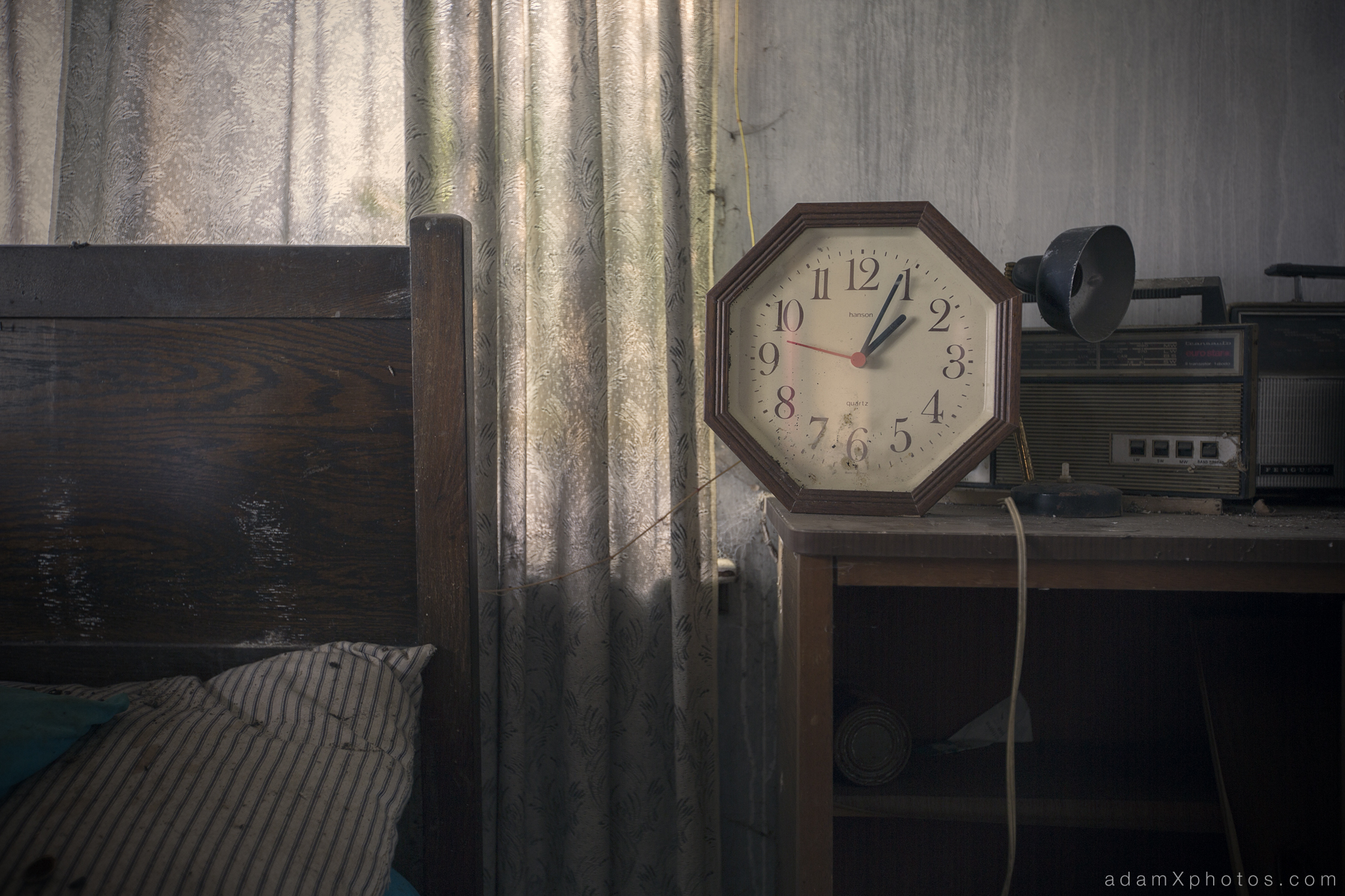 "Even a broken clock is right twice a day" – Stephen Hunt, The Court Of The Air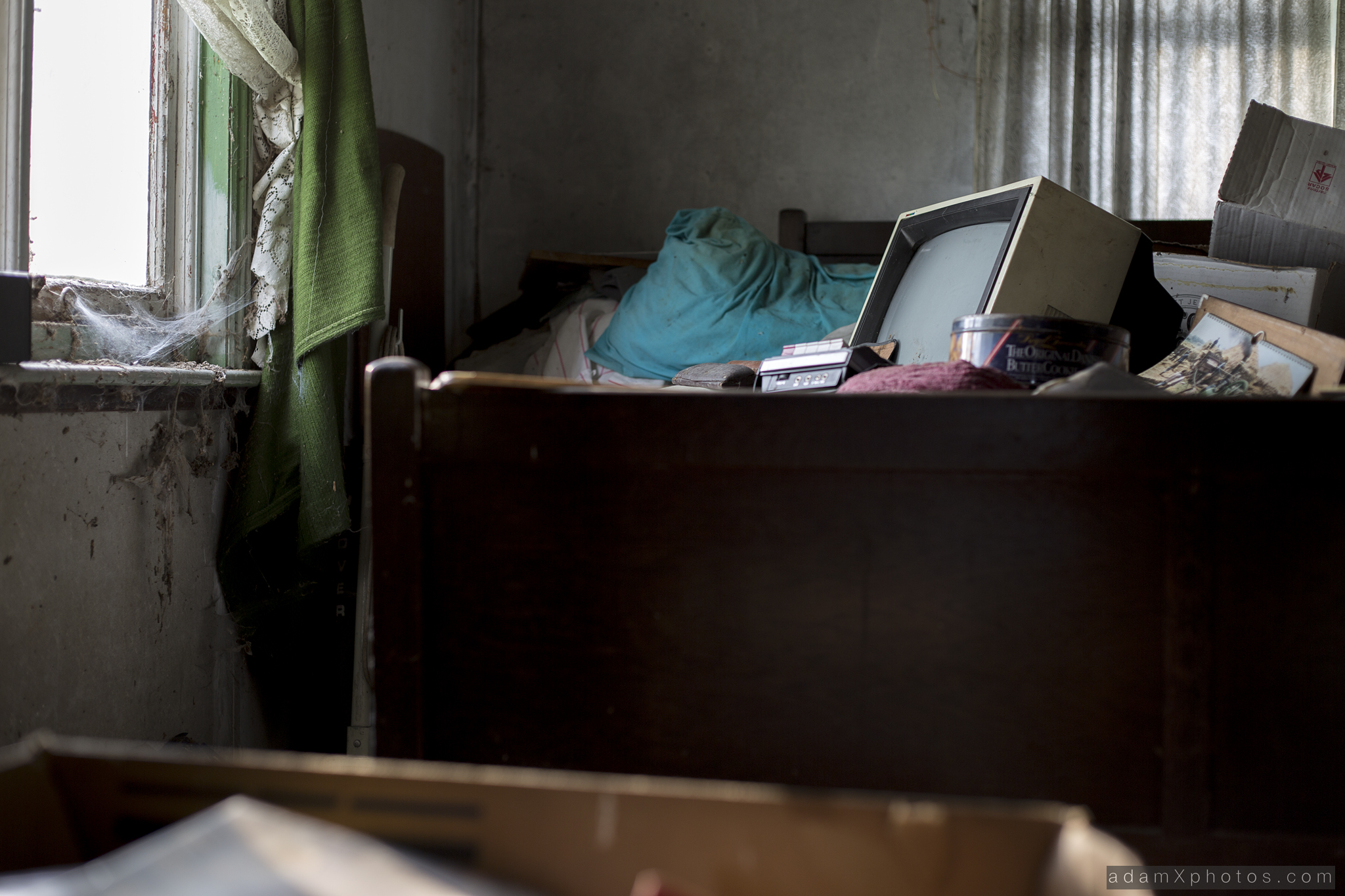 The is the only 'glamour' magazine that I remembered to photograph – gentle stuff.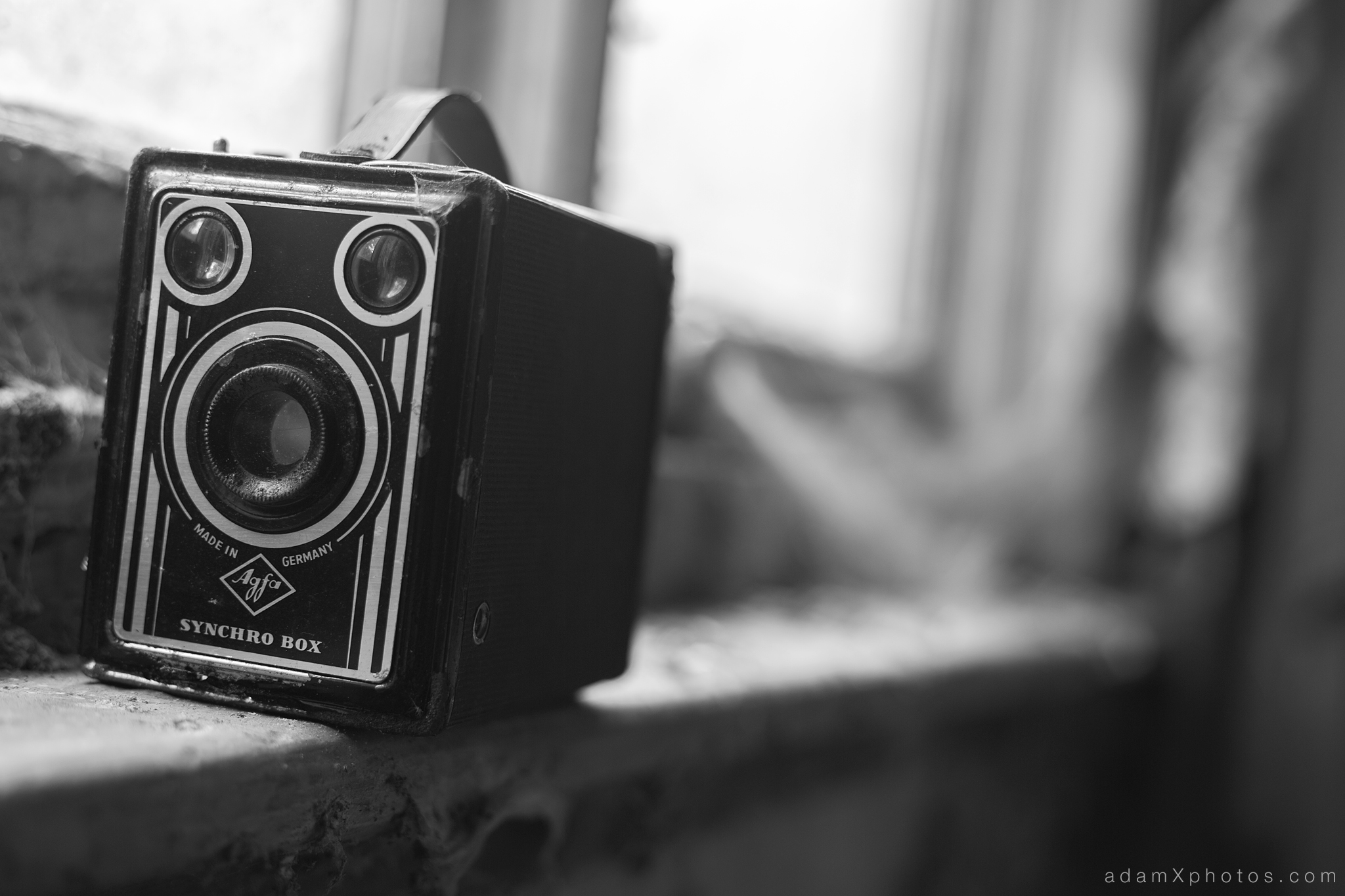 I wonder what photos are stored on this 1950s Agfa Synchro Box? More info on this medium format camera can be found here.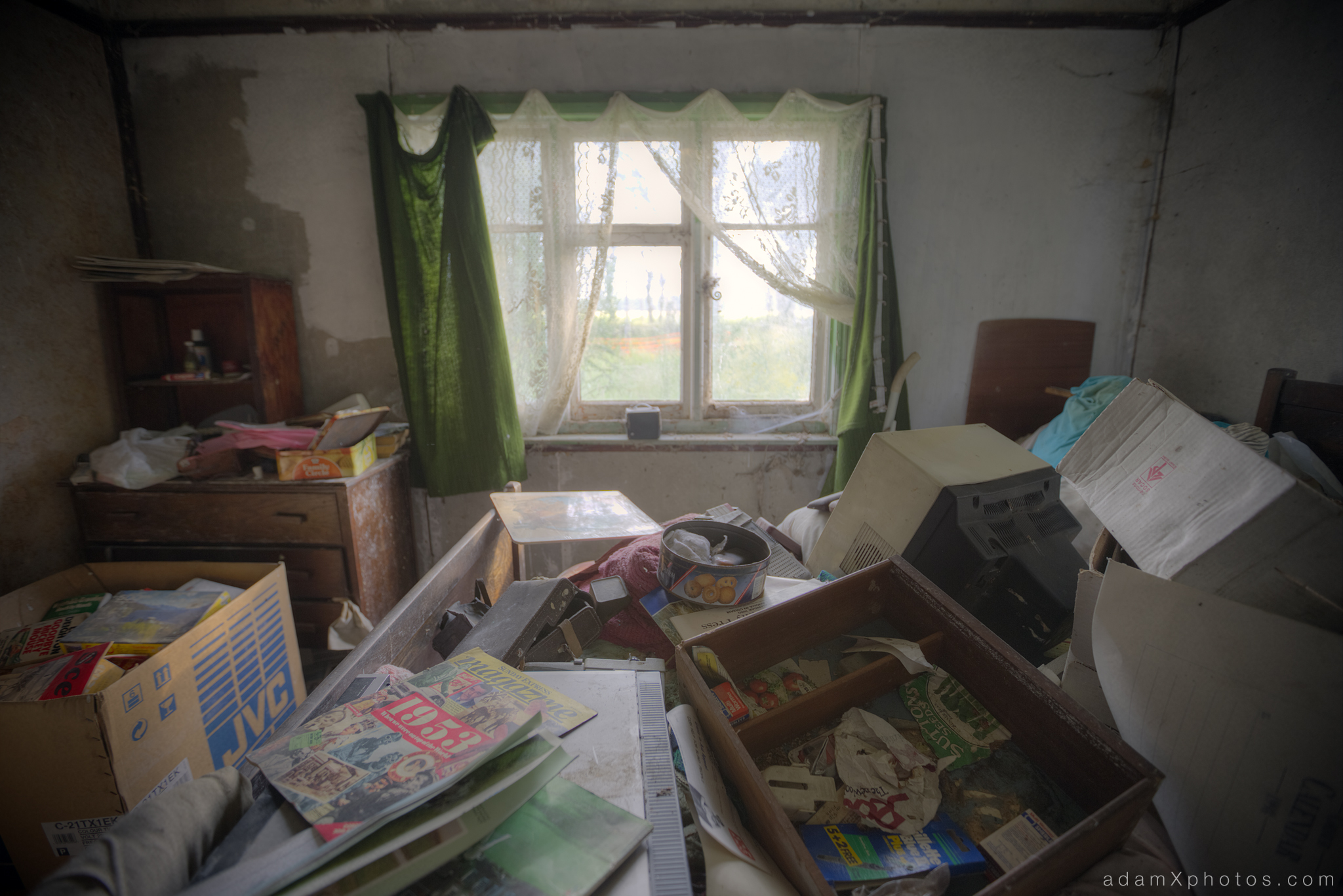 More old belongings strewn around…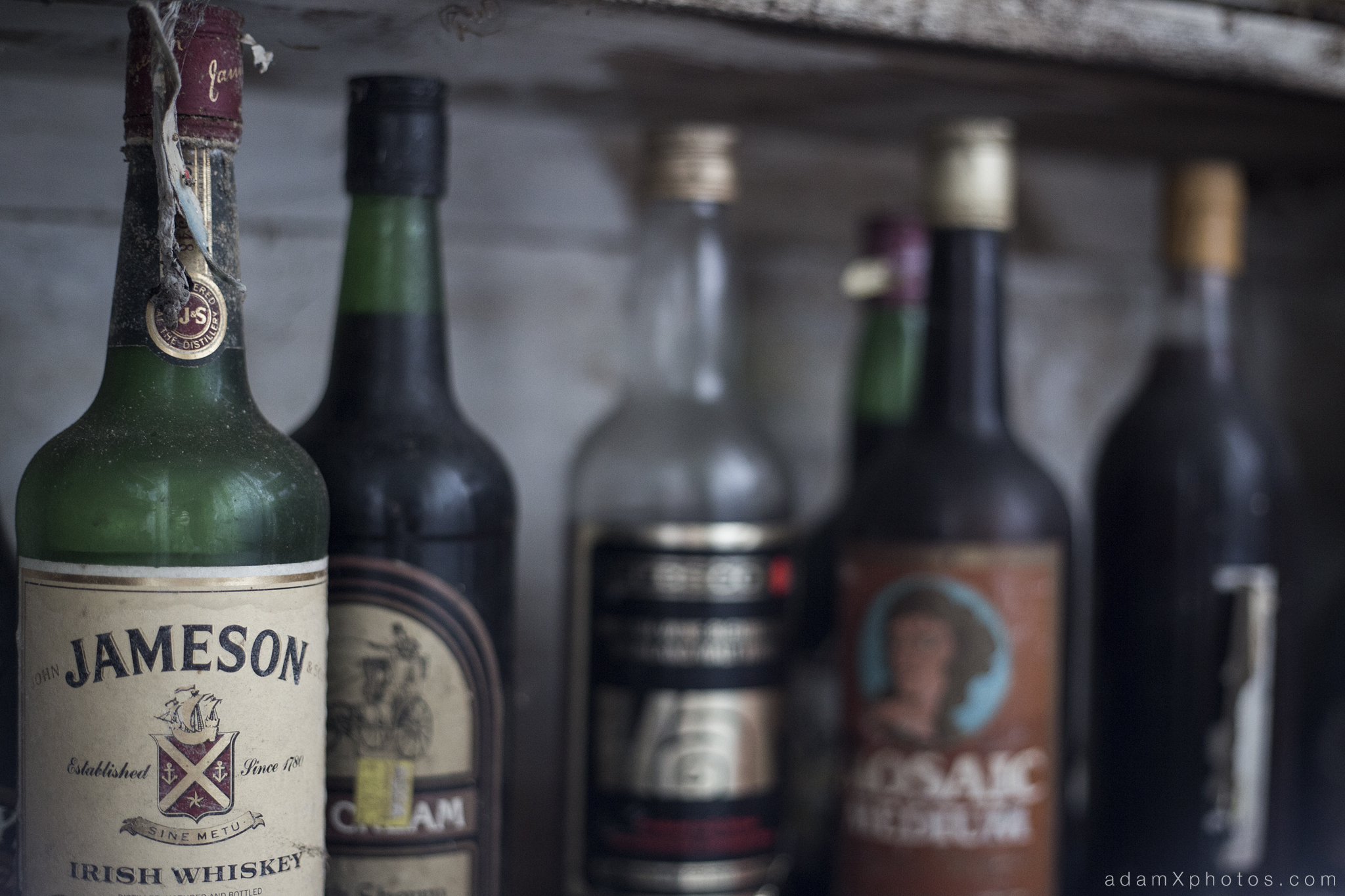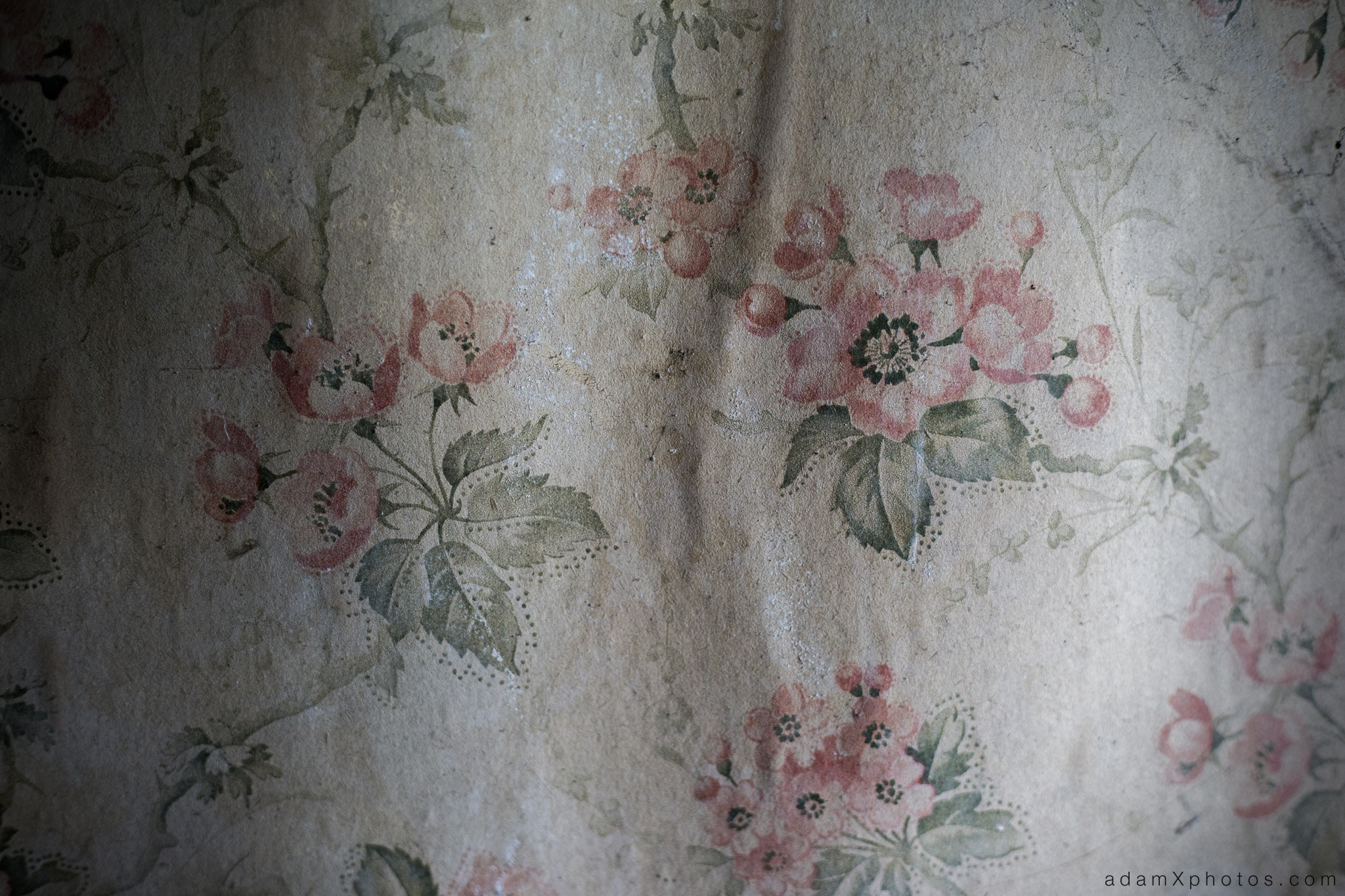 Nice bit of old wallpaper.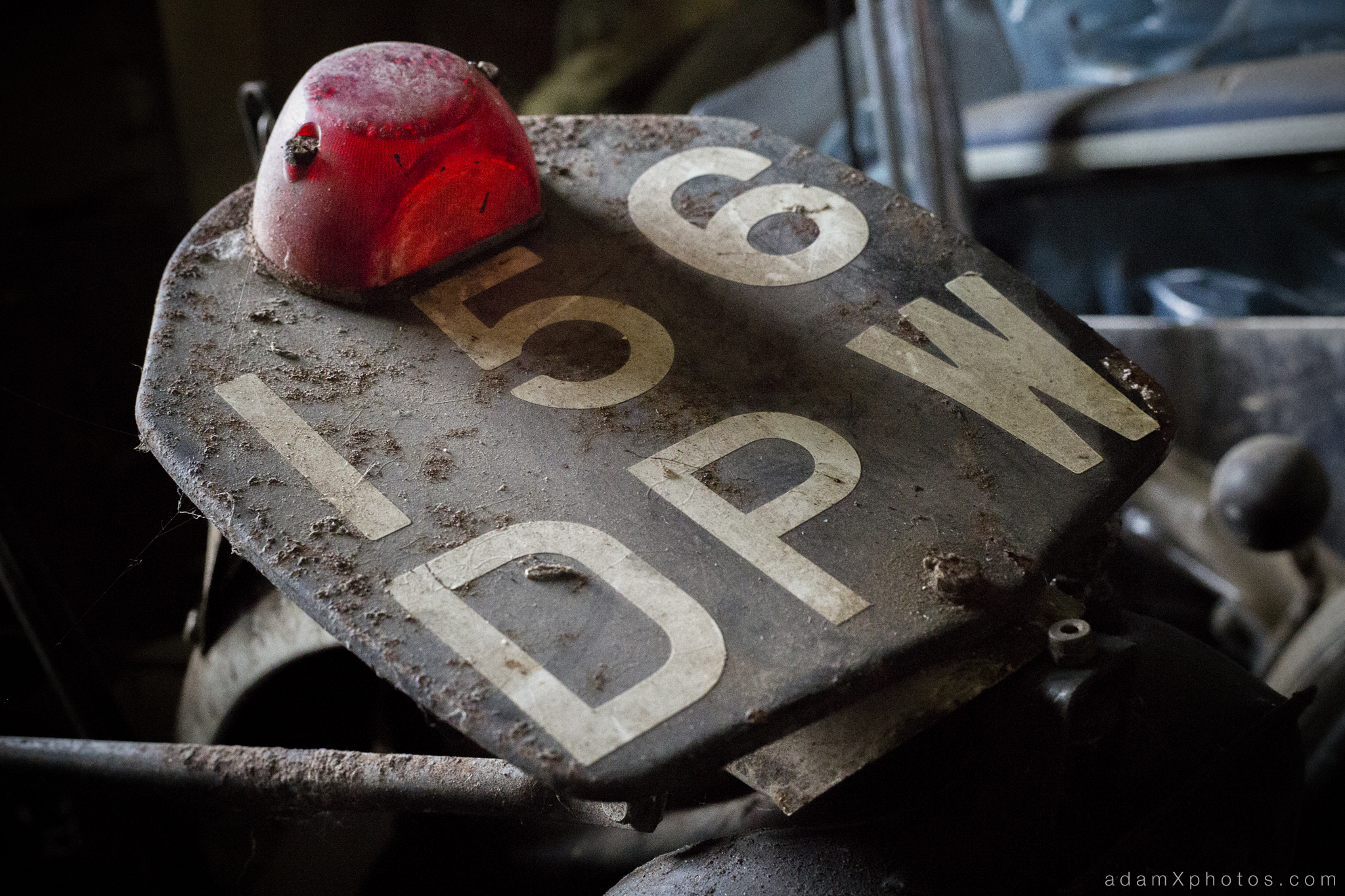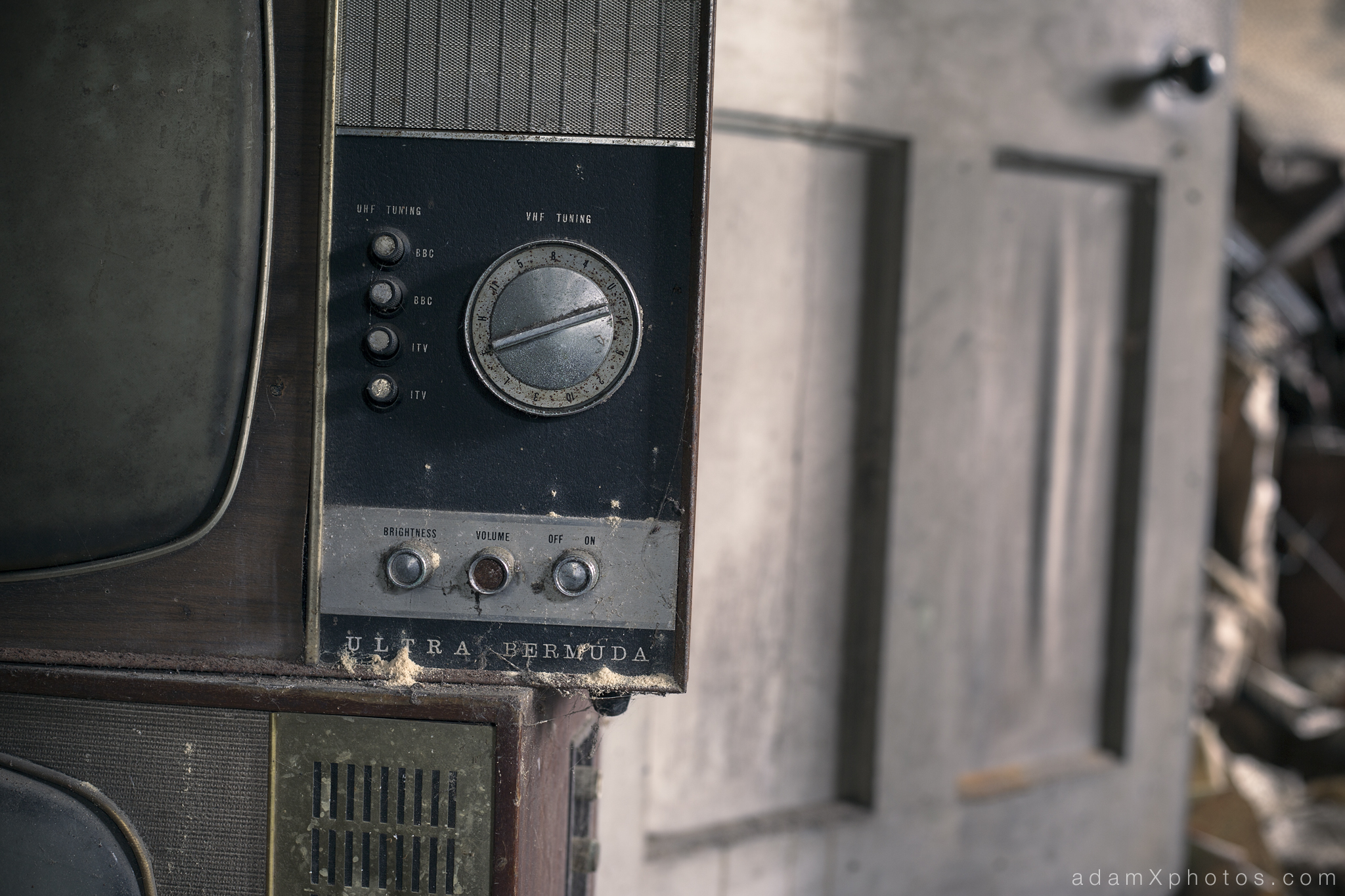 "Ultra Bermuda", 1960s TV.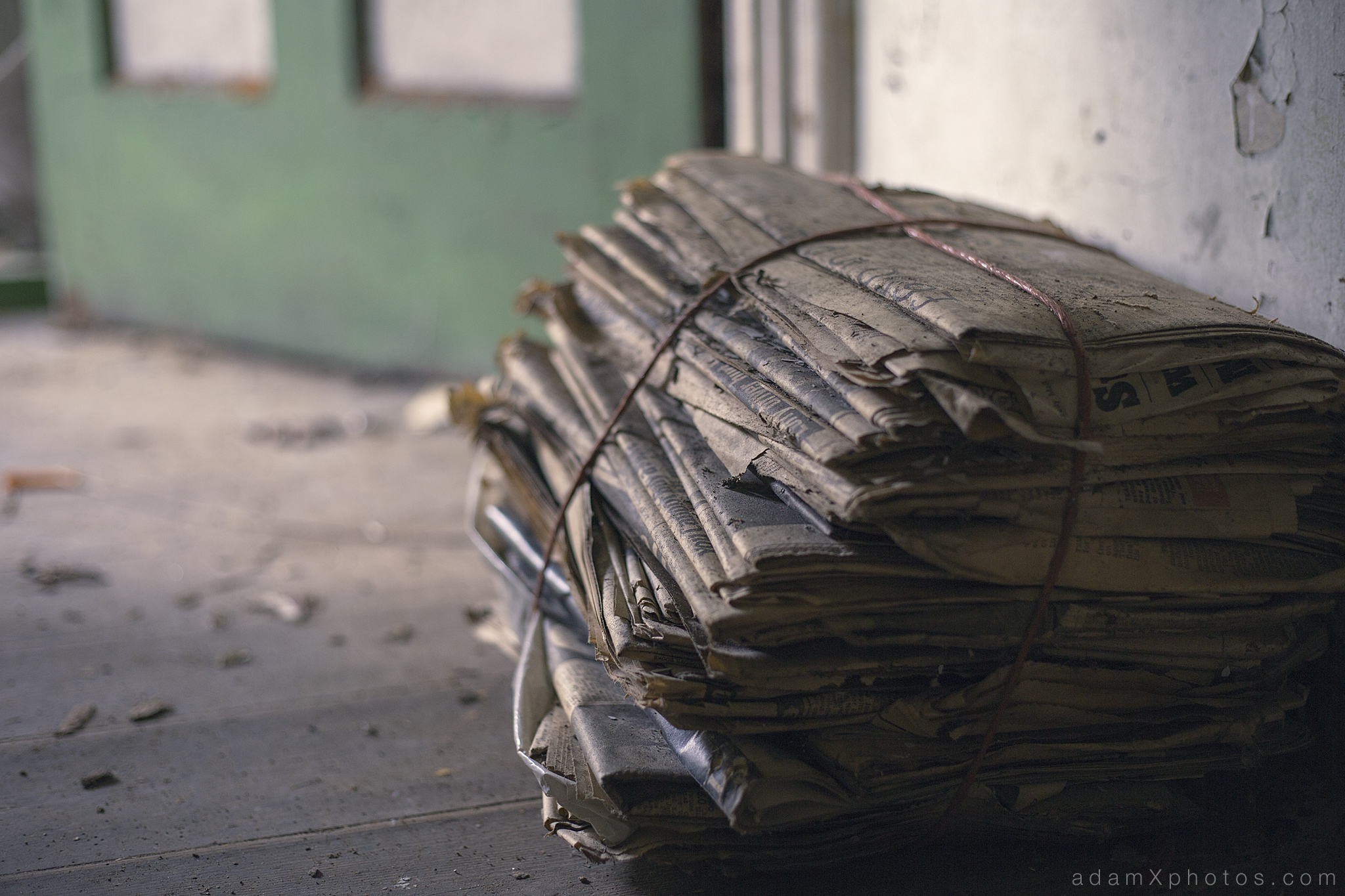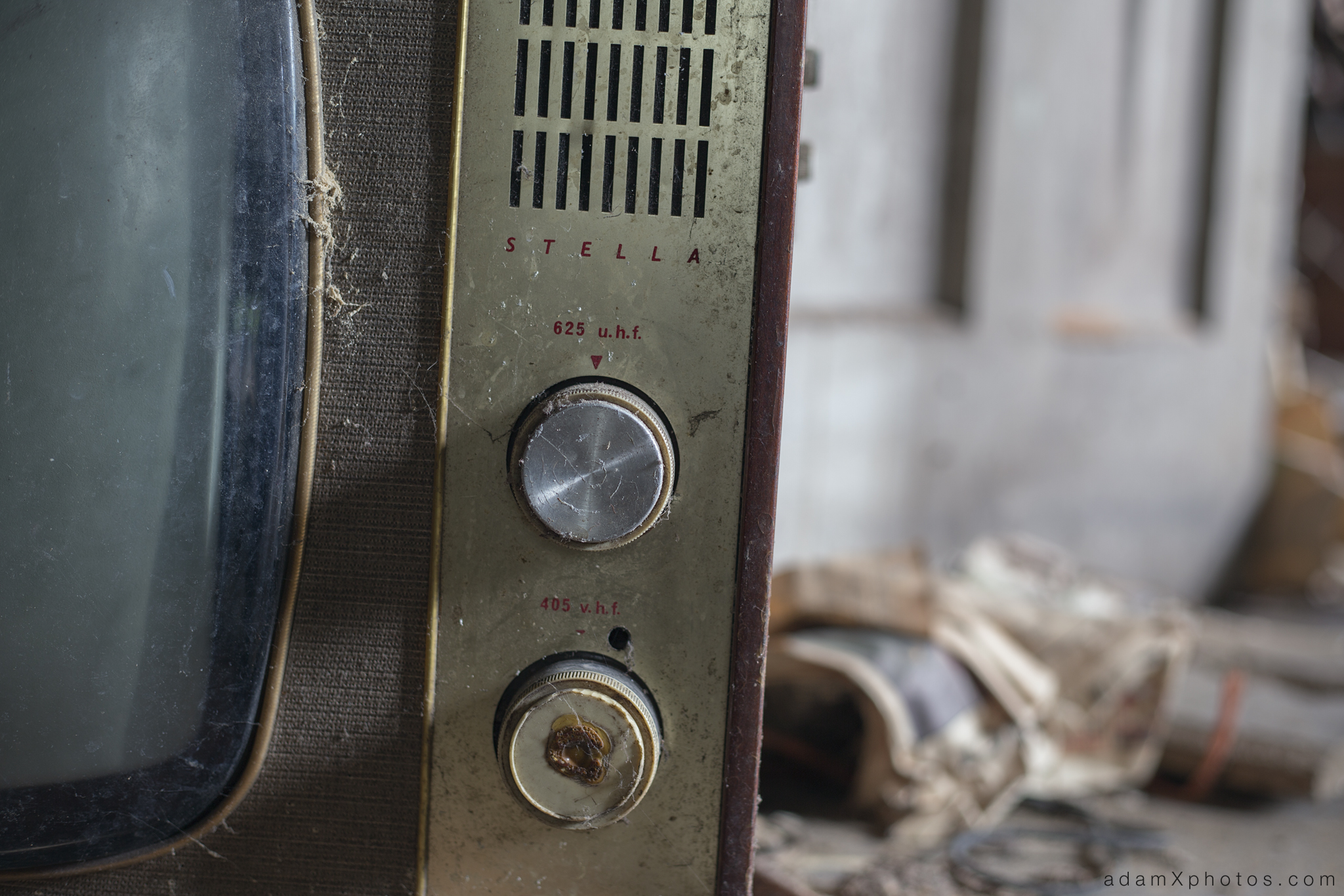 Urbanographer getting down amongst the pollen to get the shot.
Thanks for popping by. I've got loads more reports coming imminently so if you haven't done so already then please sign up to follow my blog and you'll receive notification each time I post something new.
Cheers
Adam X