I recently hooked up with my good buddies Peter Sweetpea and Dan of MrDan Explores and Operation Baguette fame for an all nighter of exploring in London.
We started the evening by scoping out a potential revisit to Kings Reach Tower…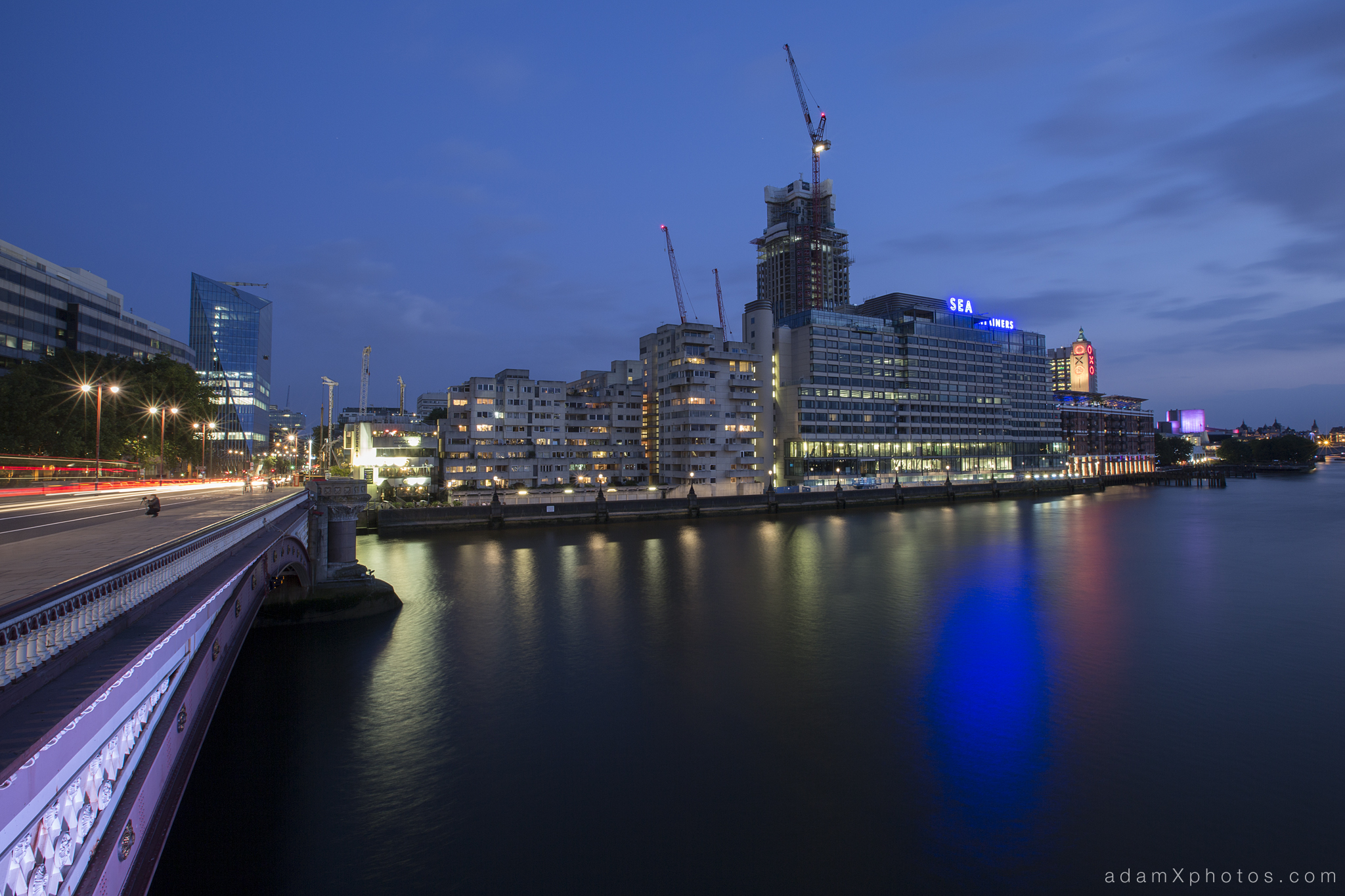 …however we had to abort that due to the increased security presence and the timing not being right.
Still on the lookout for other exploring opportunities we came across this fun little rooftop quite by chance. We didn't expect much of it, but despite being not particularly high the views were surprisingly decent, being so close to St Paul's Cathedral and the river. I especially liked the reflections of St Paul's from the glass panels on the top floor.
On with the photos – as always:
[click on a photo to VIEW LARGE – highly recommended!]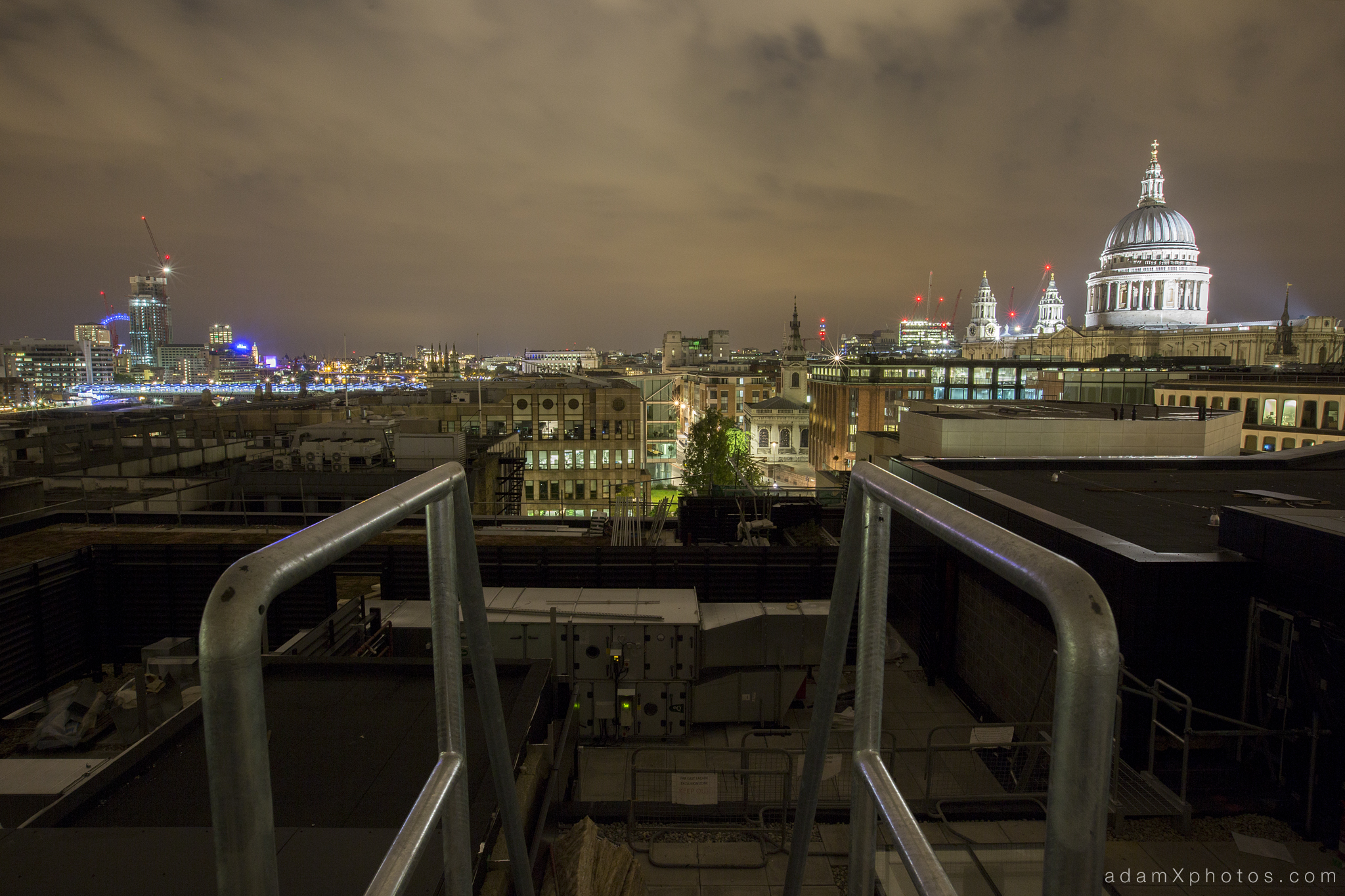 Kings Reach Tower to the far left, and St Paul's Cathedral to the far right…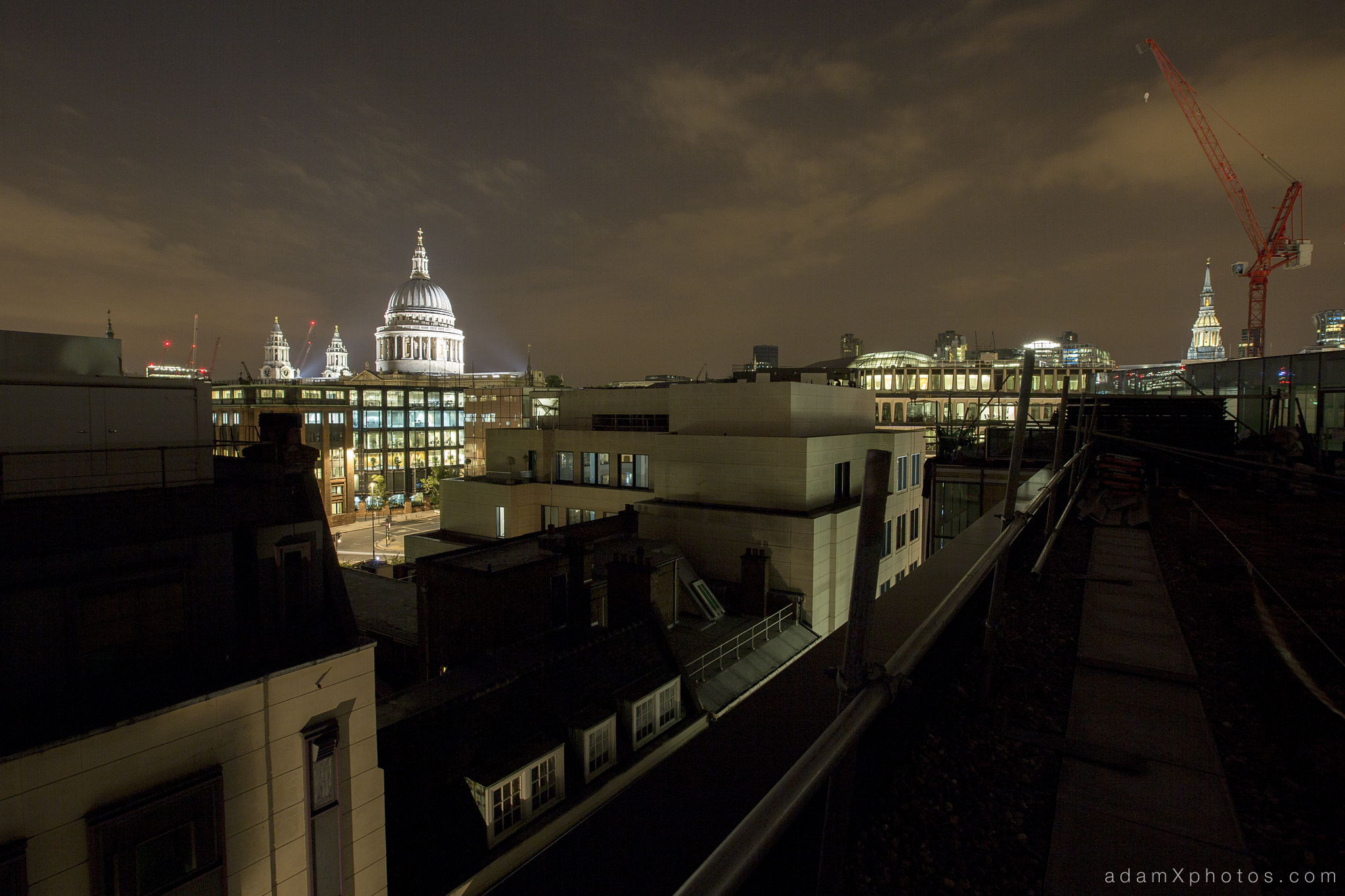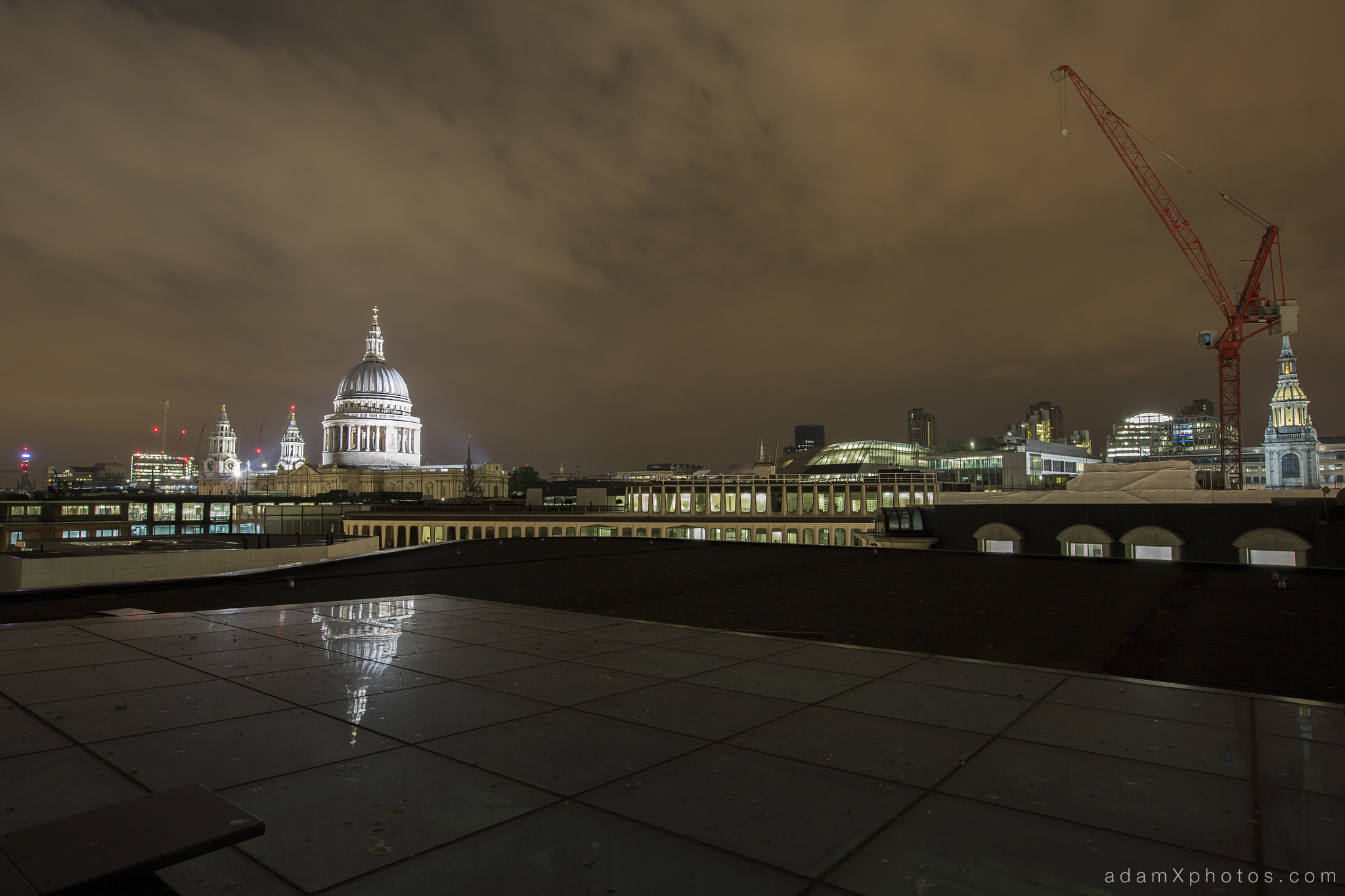 First of the St Paul's reflections opportunities on Rooftop X…

Cranes and the 'walkie talkie' building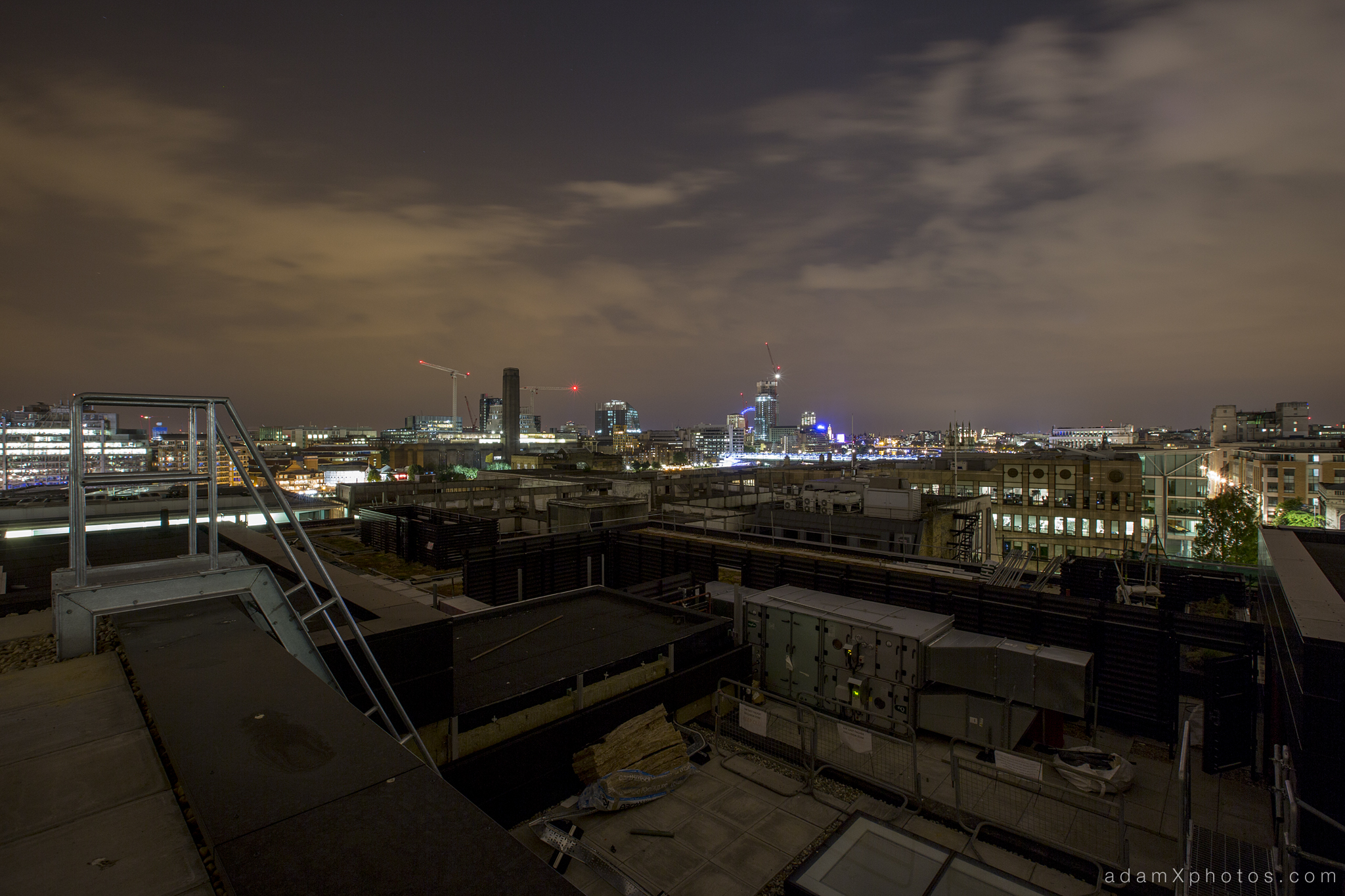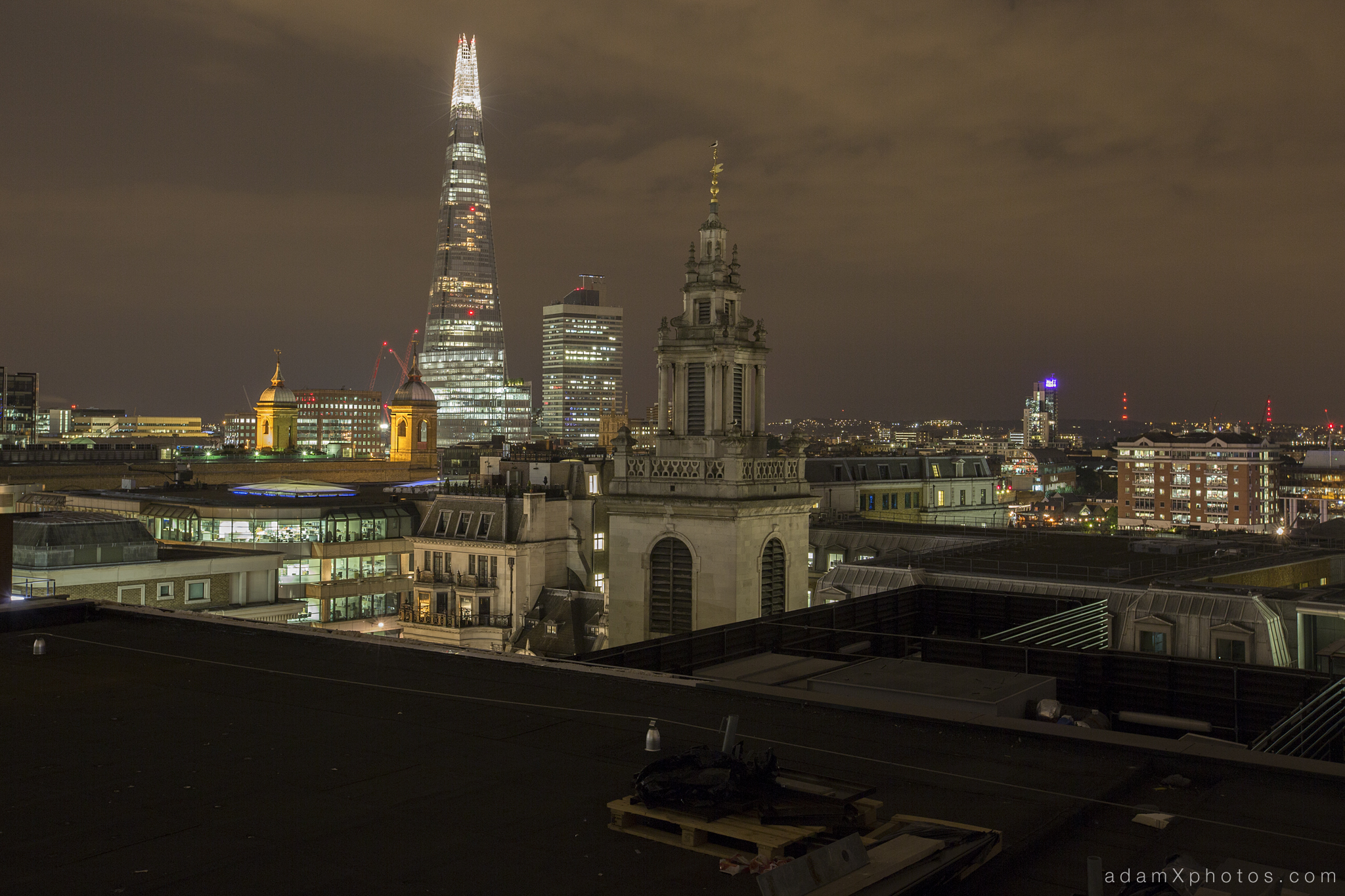 Great view of The Shard too…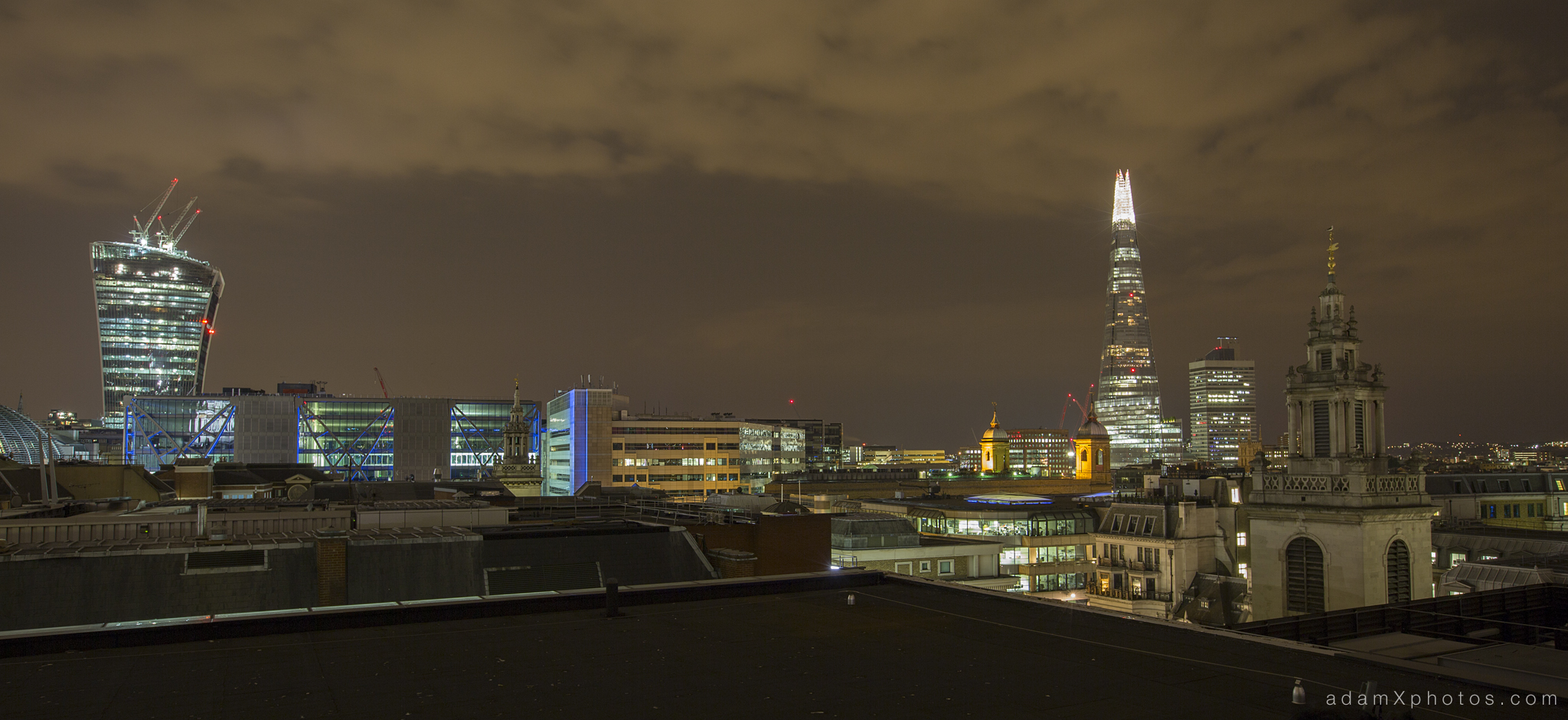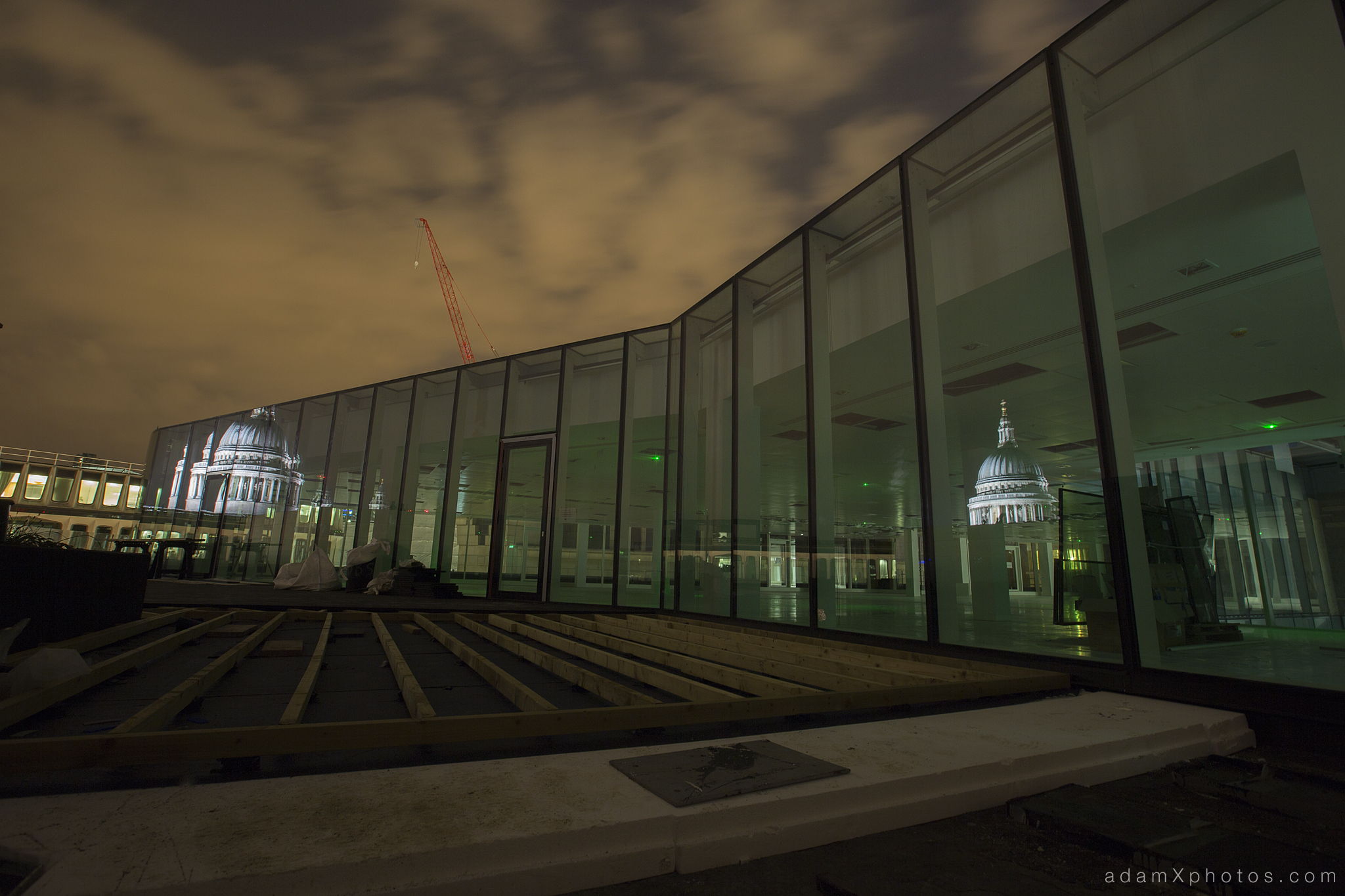 I think this is my favourite shot from this location – double reflections of St Paul's!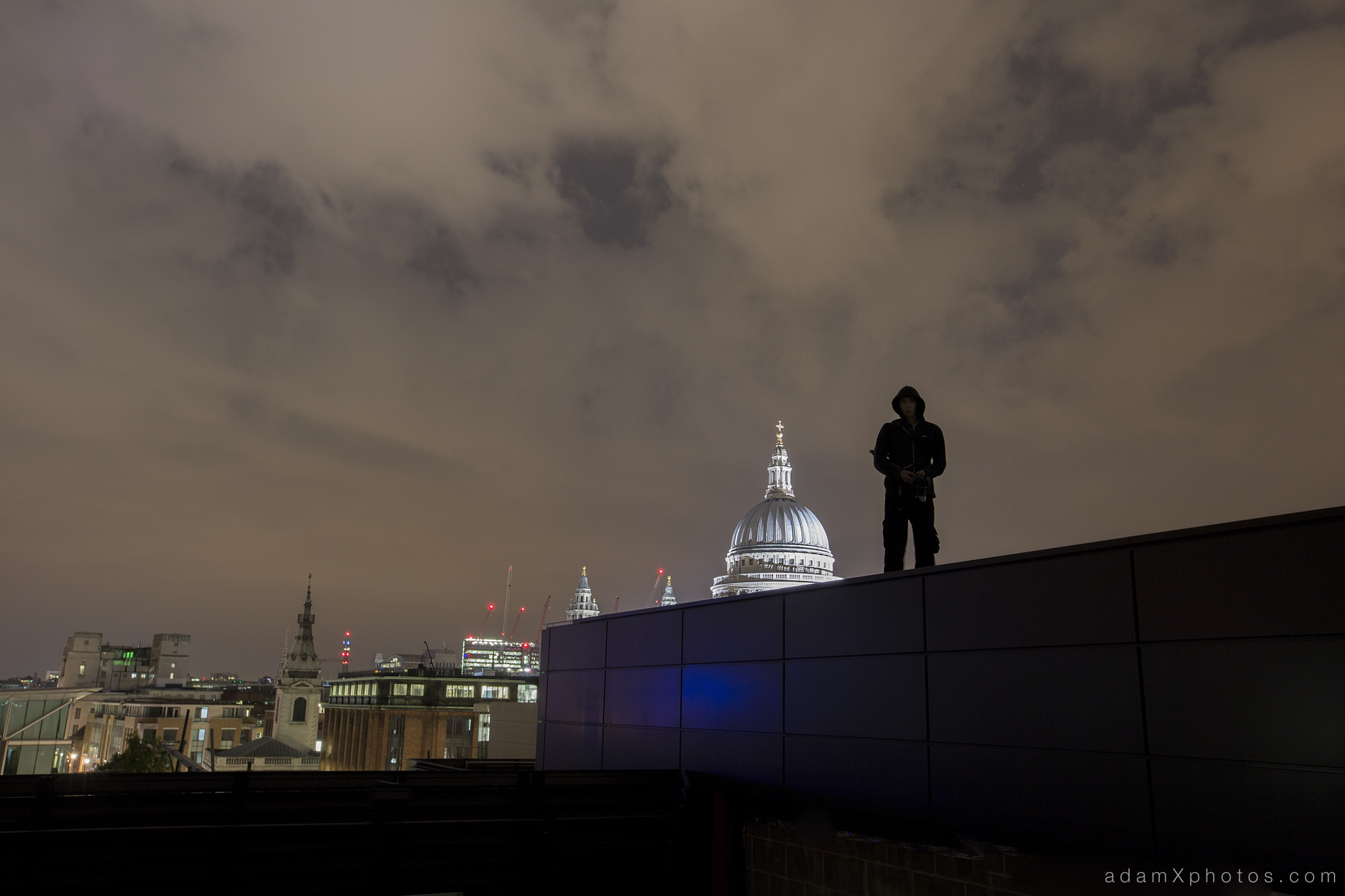 'Hero shot' of Peter…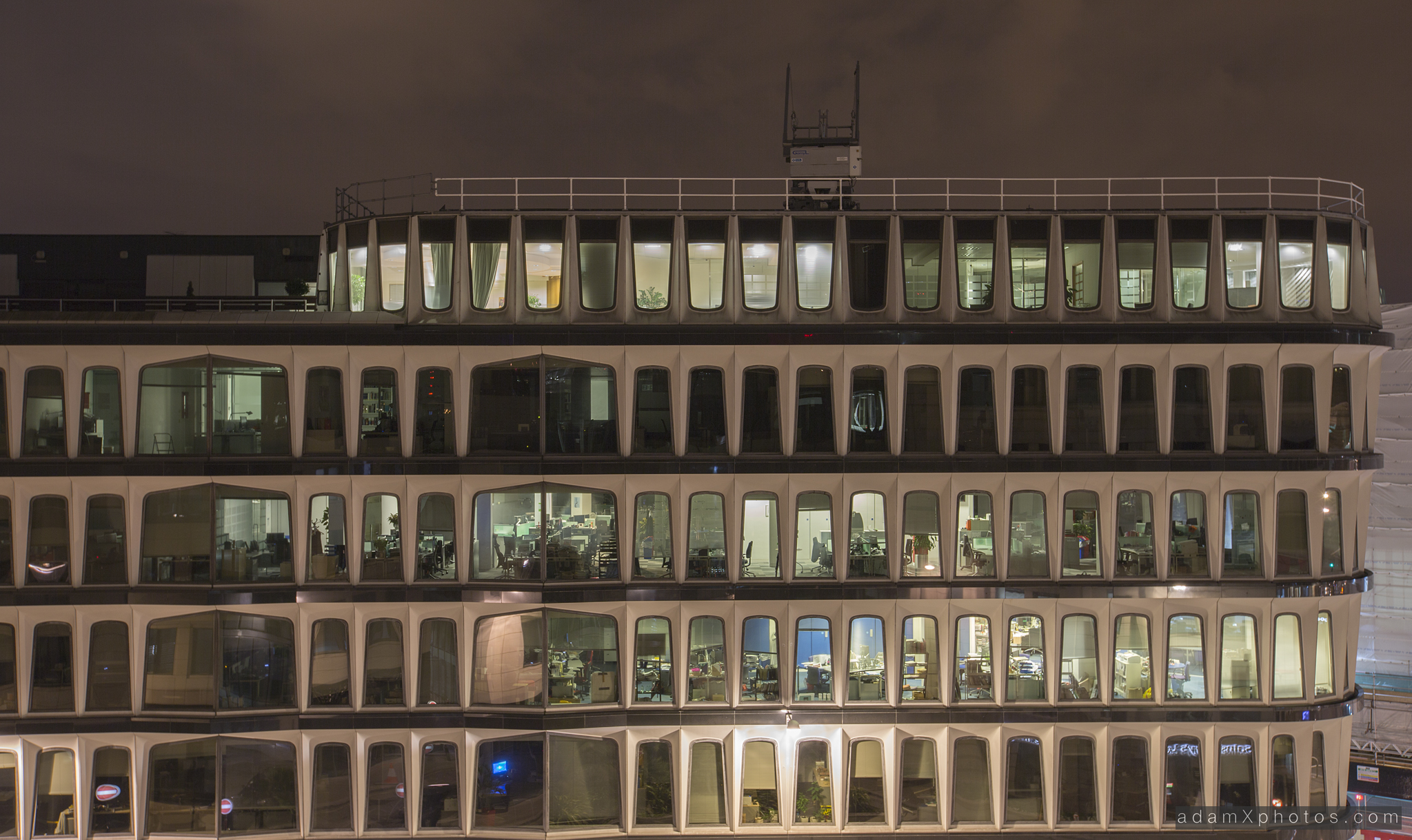 …and I'll leave you with this shot of some nearby offices – again definitely best viewed large.
Thanks for looking, and if you haven't done so already then please sign up to follow my blog and you'll receive notification each time I post a new report.
I've got many more great locations coming in the next week or so…
Cheers
Adam X