After exploring Rooftop X earlier that night Dan, Peter and I then had a fail whilst scouting out another location, so as dawn was breaking we headed to Millennium Mills.
Unfortunately we were unable to gain access to the main mills this time, so instead had a mooch around the Grade II listed grain 'Silo D' which formed part of the main mill complex, and what remains of London Pleasure Gardens.
History
You can find a full history of Millennium Mills in my April 2014 report of the main site here.
The London Pleasure Gardens were launched in June 2012 as part of the 'Meanwhile London' competition to make temporary use of four derelict sites in East London. The launch was planned to coincide with an expected surge in visitors for the 2012 Olympic Games.
However, the anticipated number of visitors failed to materialise and just five weeks after it opened the operators London Pleasure Gardens Limited went into liquidation at a loss to Newham Council (who had heavily supported the scheme) and the taxpayer of more than £4million. You can read more about the debacle here.

Our Explore
Only Dan was keen enough to bother with exploring the inside of Silo D, which was full of pigeons (I counted over 30 fly out as Dan went in!), pigeon feathers, pigeon poo, and general pigeon darkness… I much preferred the fresh air and fantastic views from the roof!
As you will see there was very little of interest left at what remains of the derelict London Pleasure Gardens site, but it was still good to have seen it.
On with the photos [as always click on a photo to VIEW LARGE]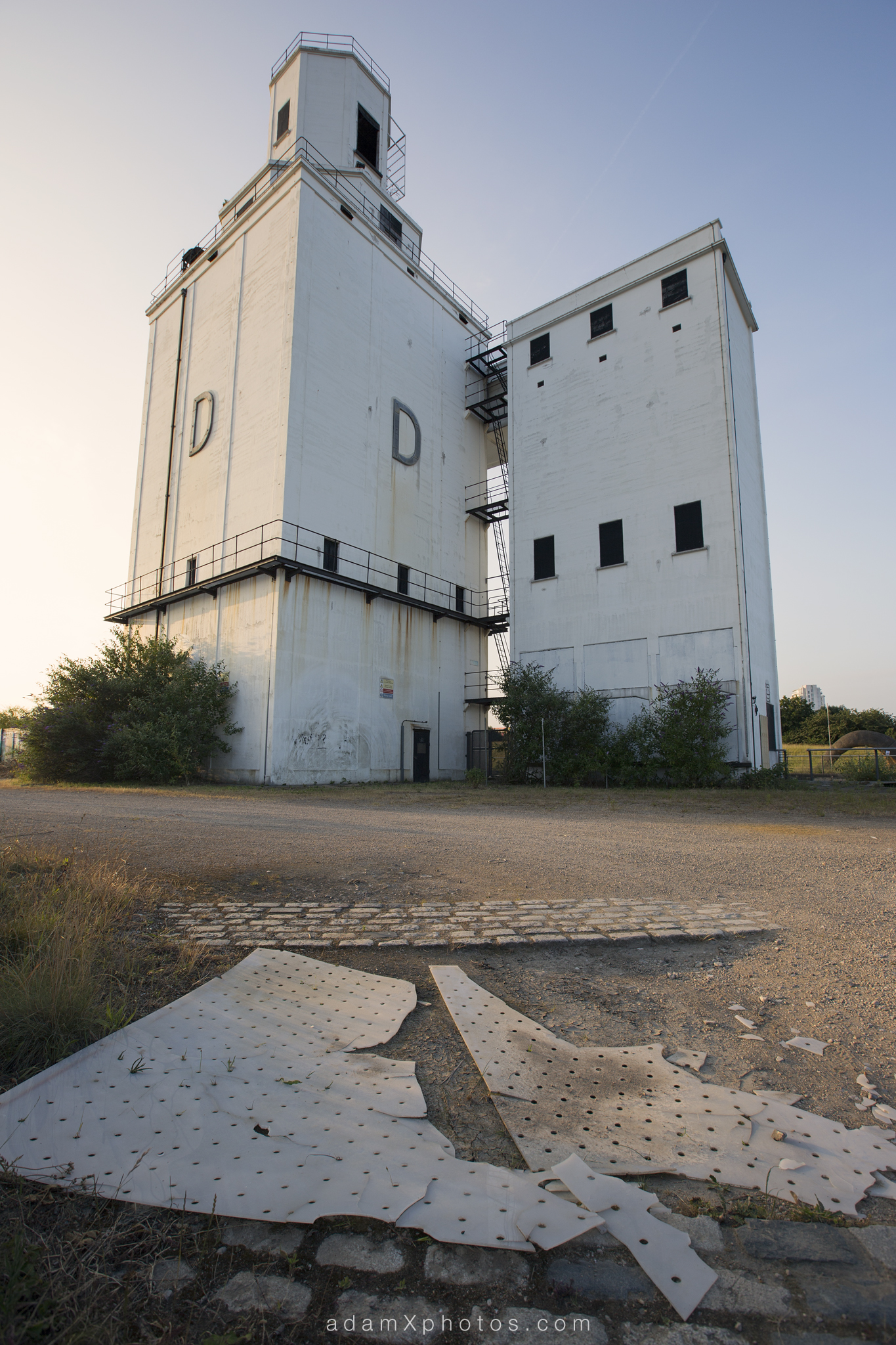 Silo D external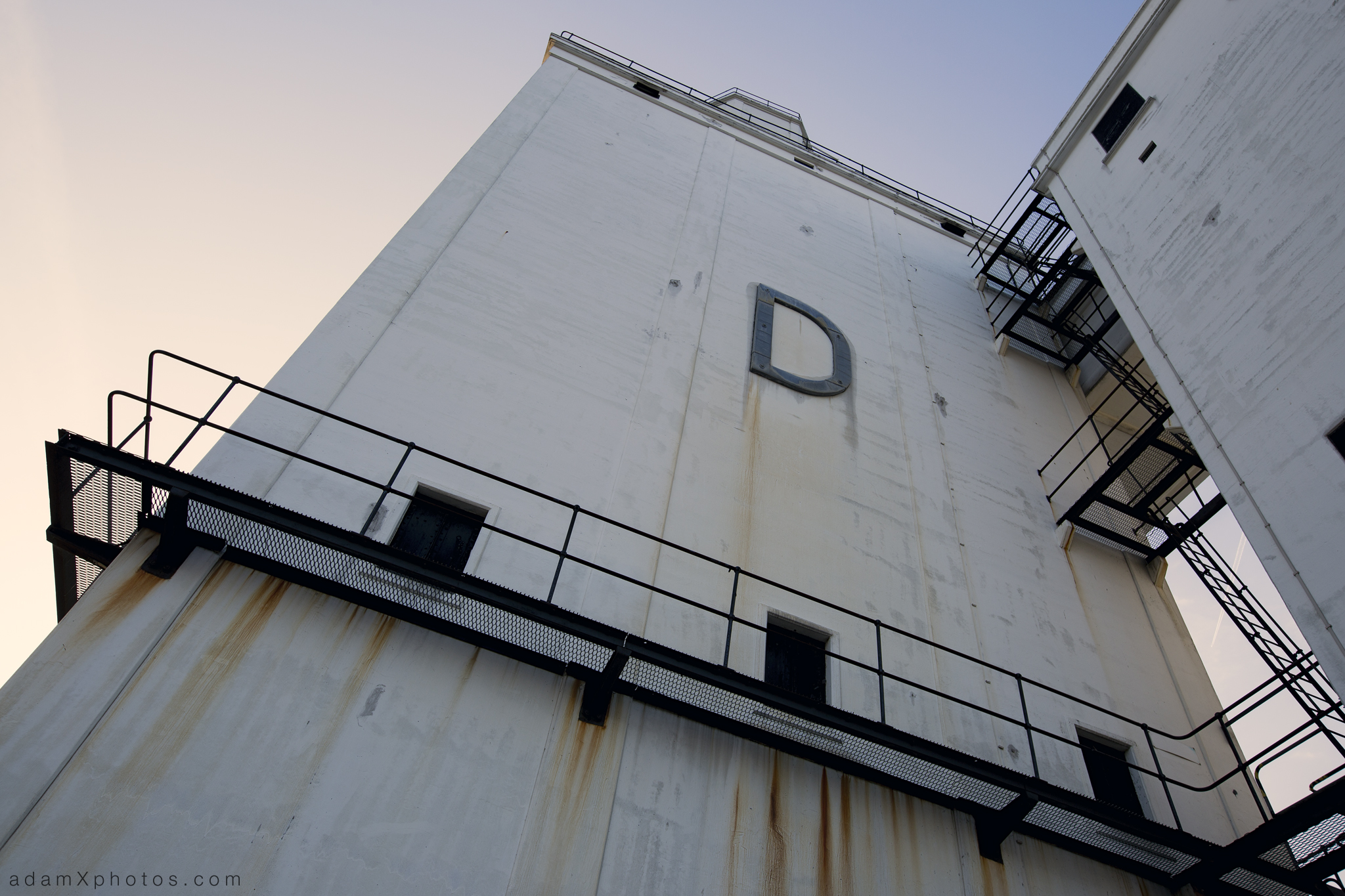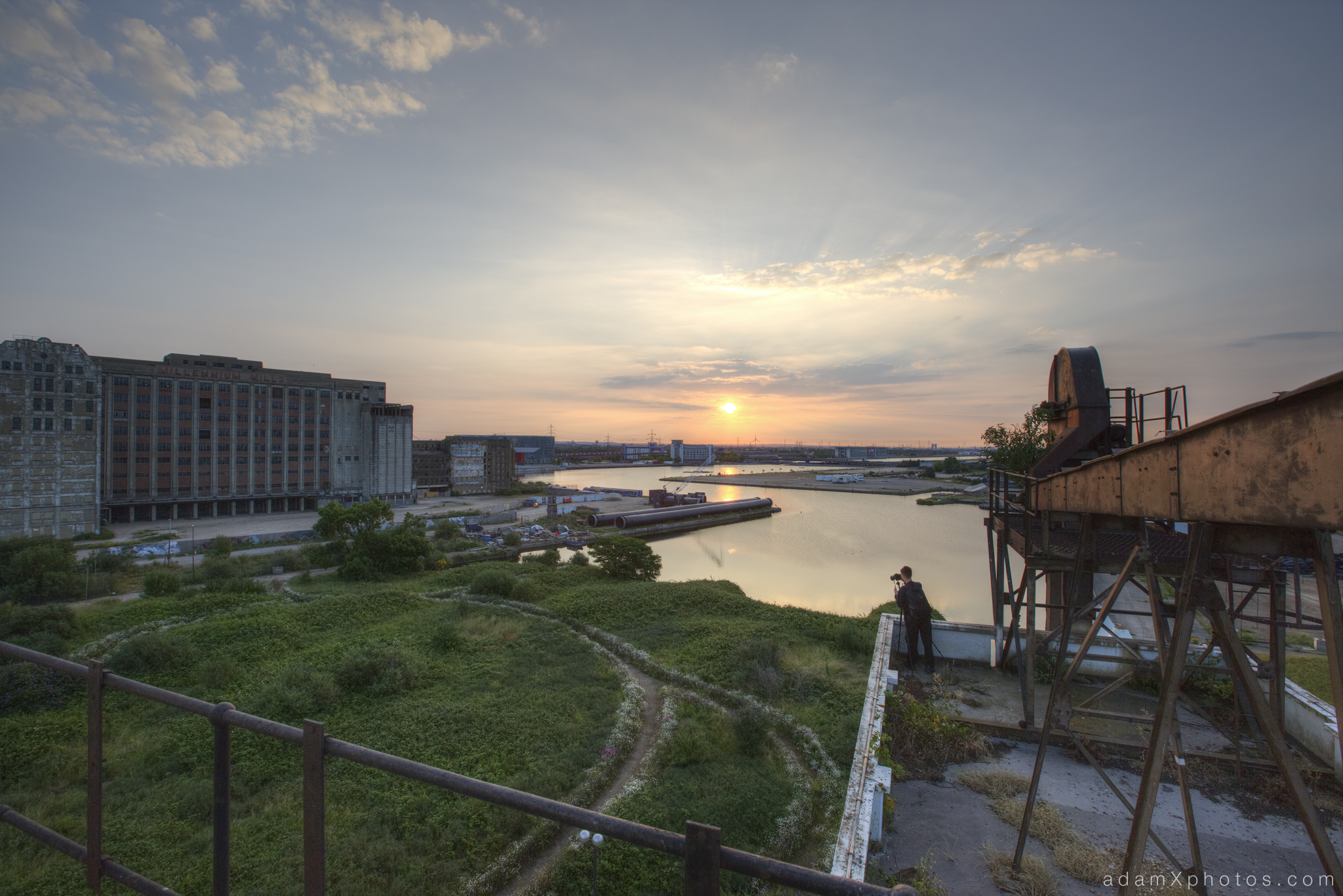 Not a bad view from the roof! Millennium Mills to the left…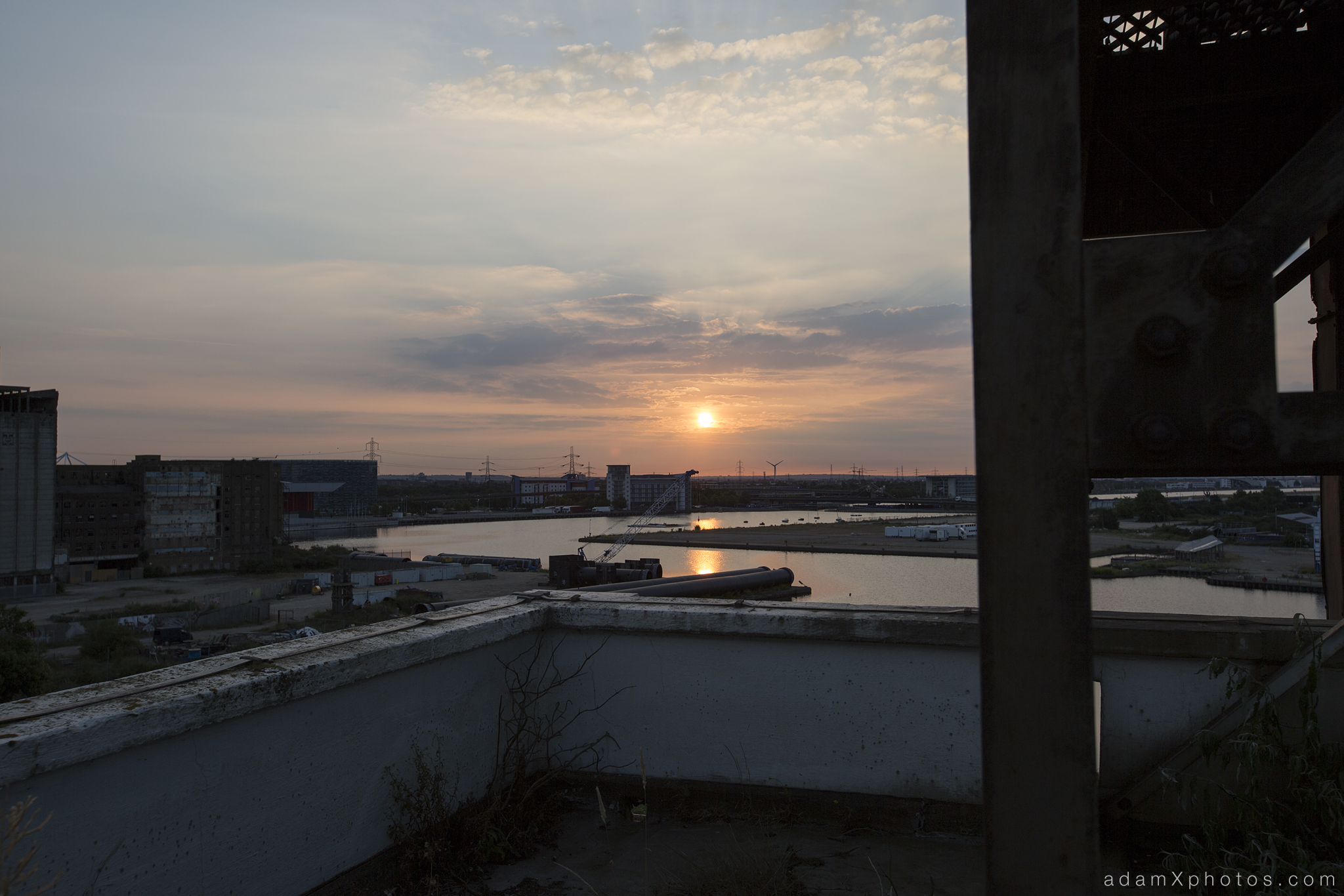 This one is definitely best viewed large. 🙂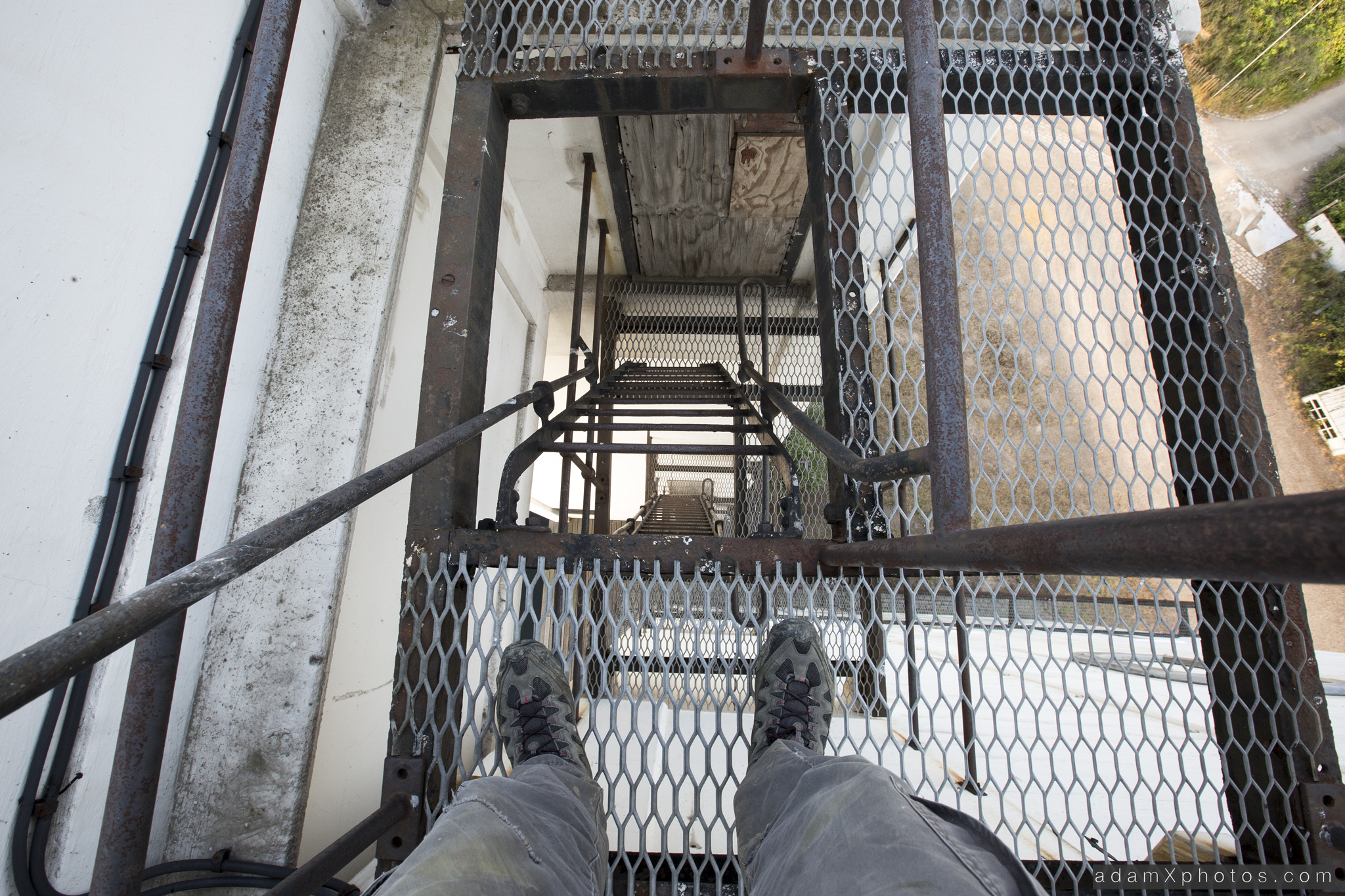 I think my fear of heights is gradually improving, although I still have a more-than-healthy respect for being a safe as possible whenever I'm heading high…

Another external of Silo D whilst heading towards London Pleasure Gardens.

On a long-since abandoned pontoon we came across this old piano…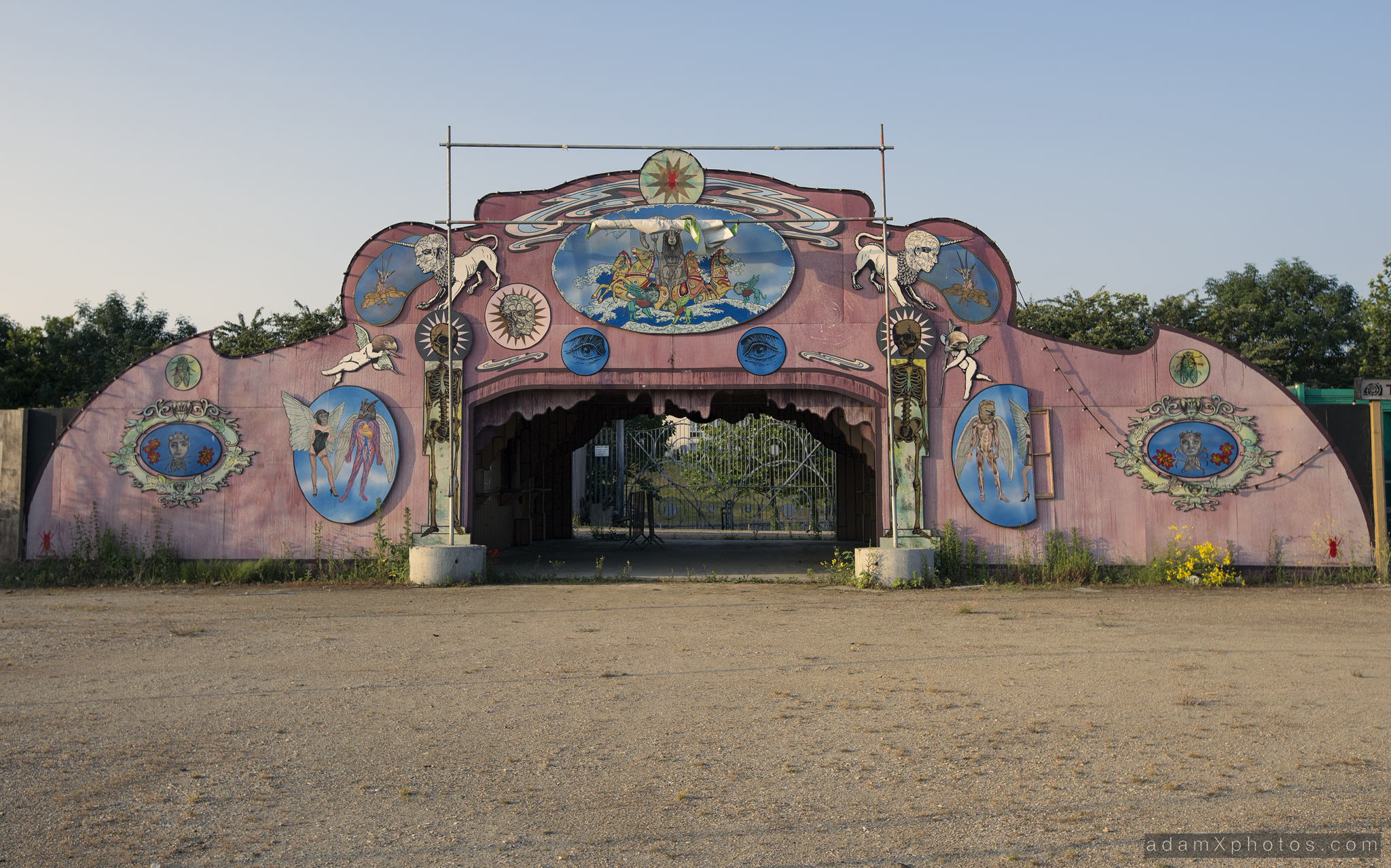 The former entrance to London Pleasure Gardens…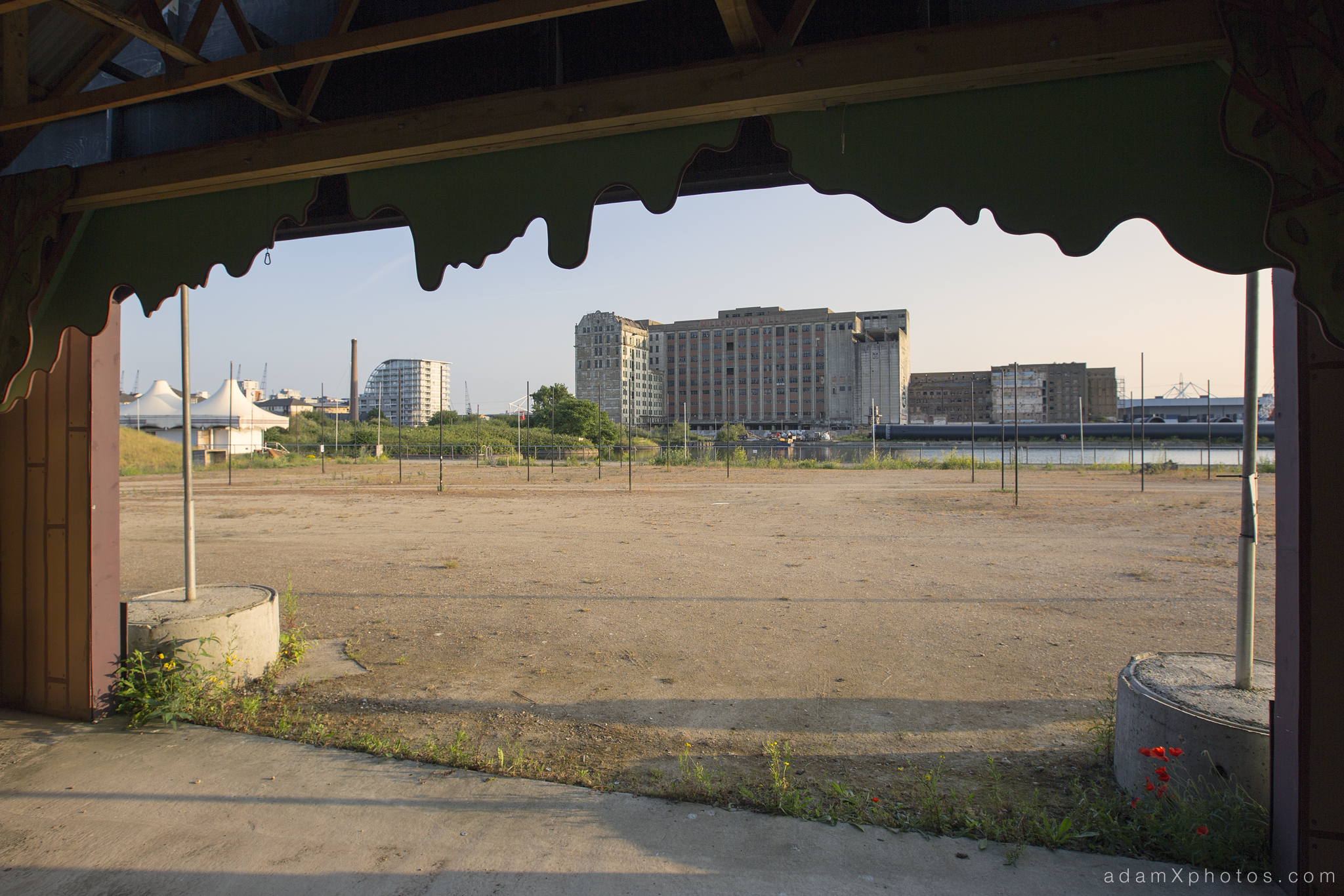 …and the view looking back towards Millennium Mills from the entrance.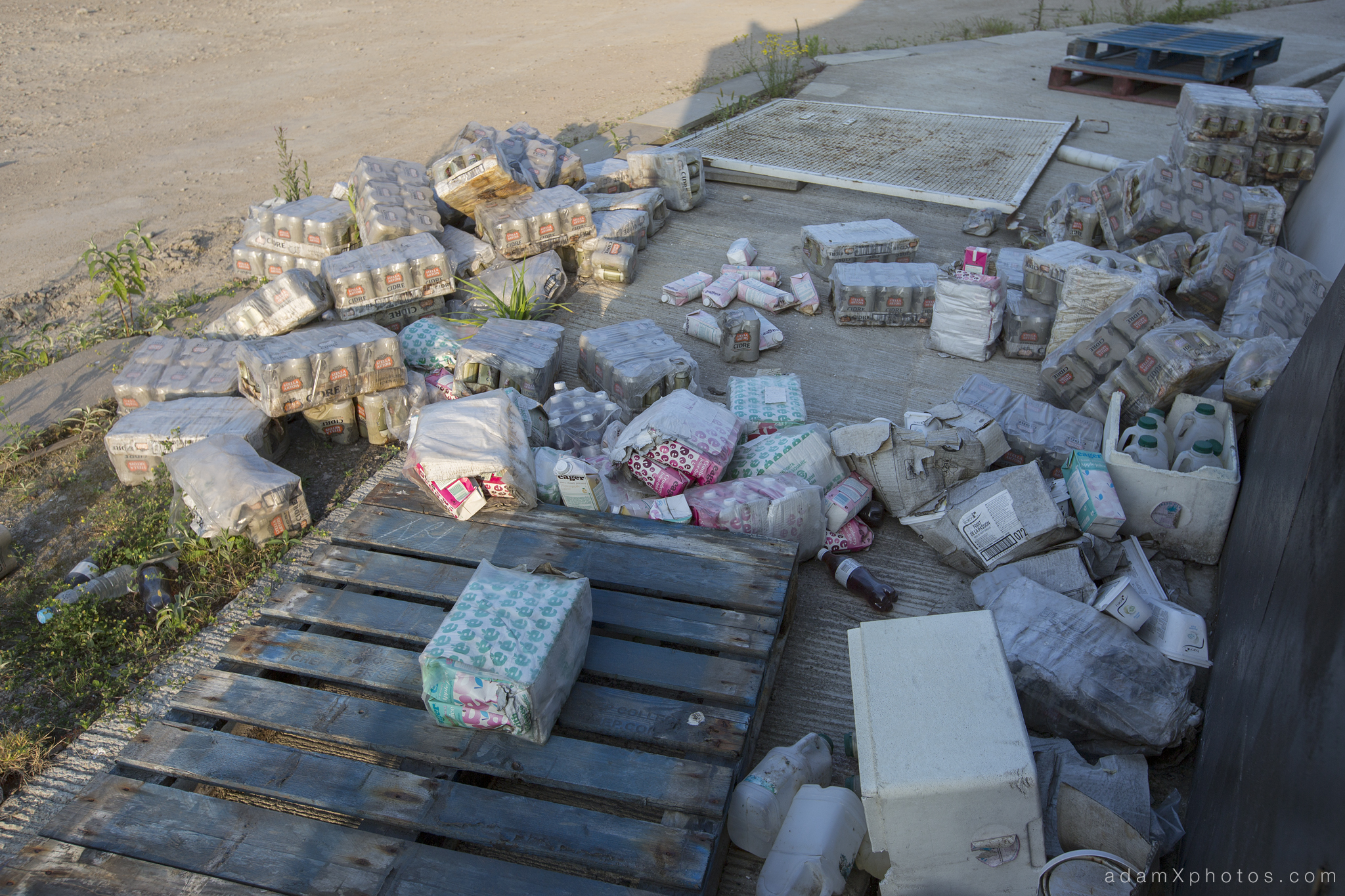 We stumbled across crates and crates of Stella Artois Cidre – presumably just dumped when London Pleasure Gardens Limited went into liquidation? Still a shame that the employees didn't get to take a crate or two home… I hate seeing booze go to waste!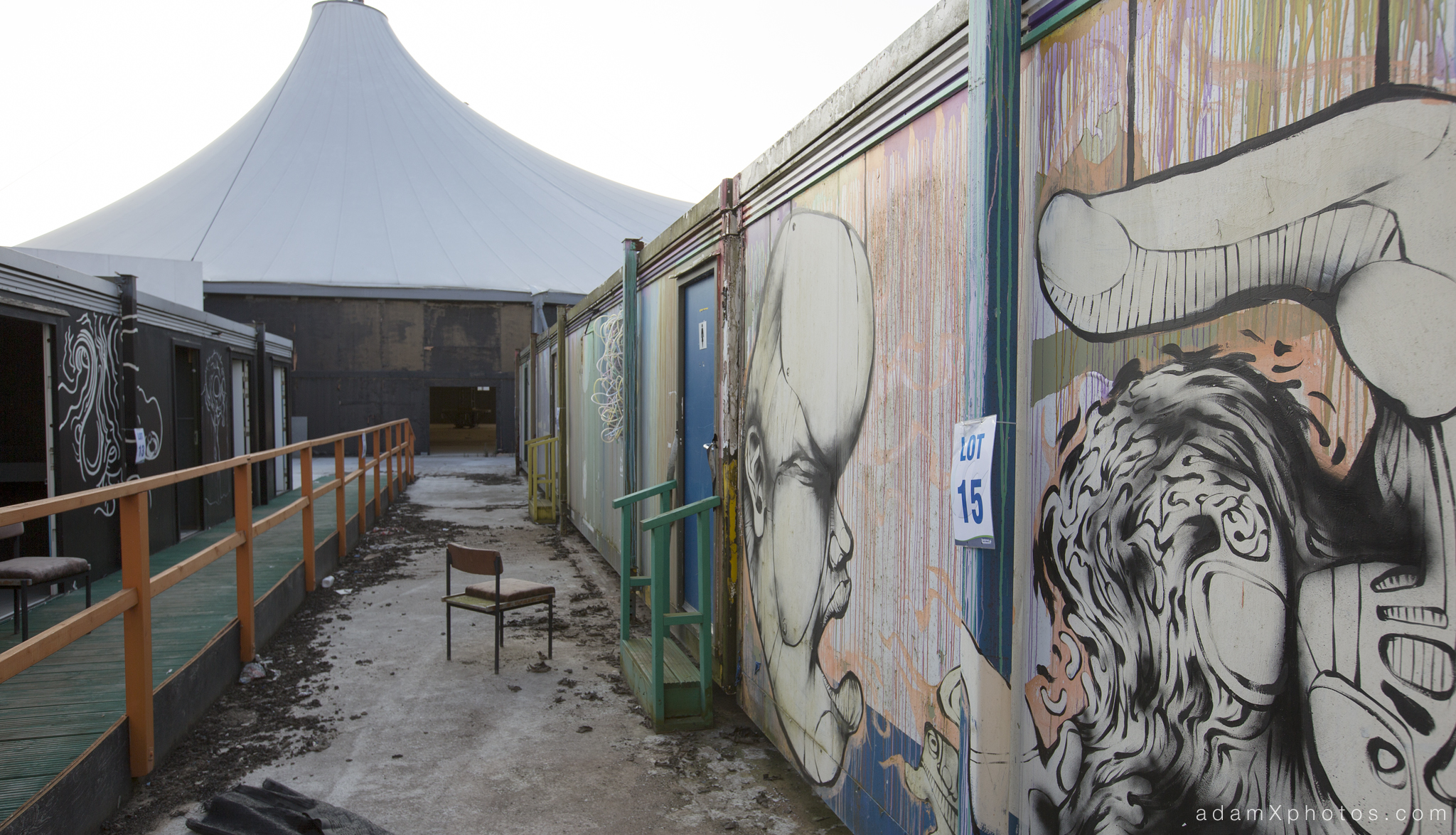 We then headed towards the empty big top…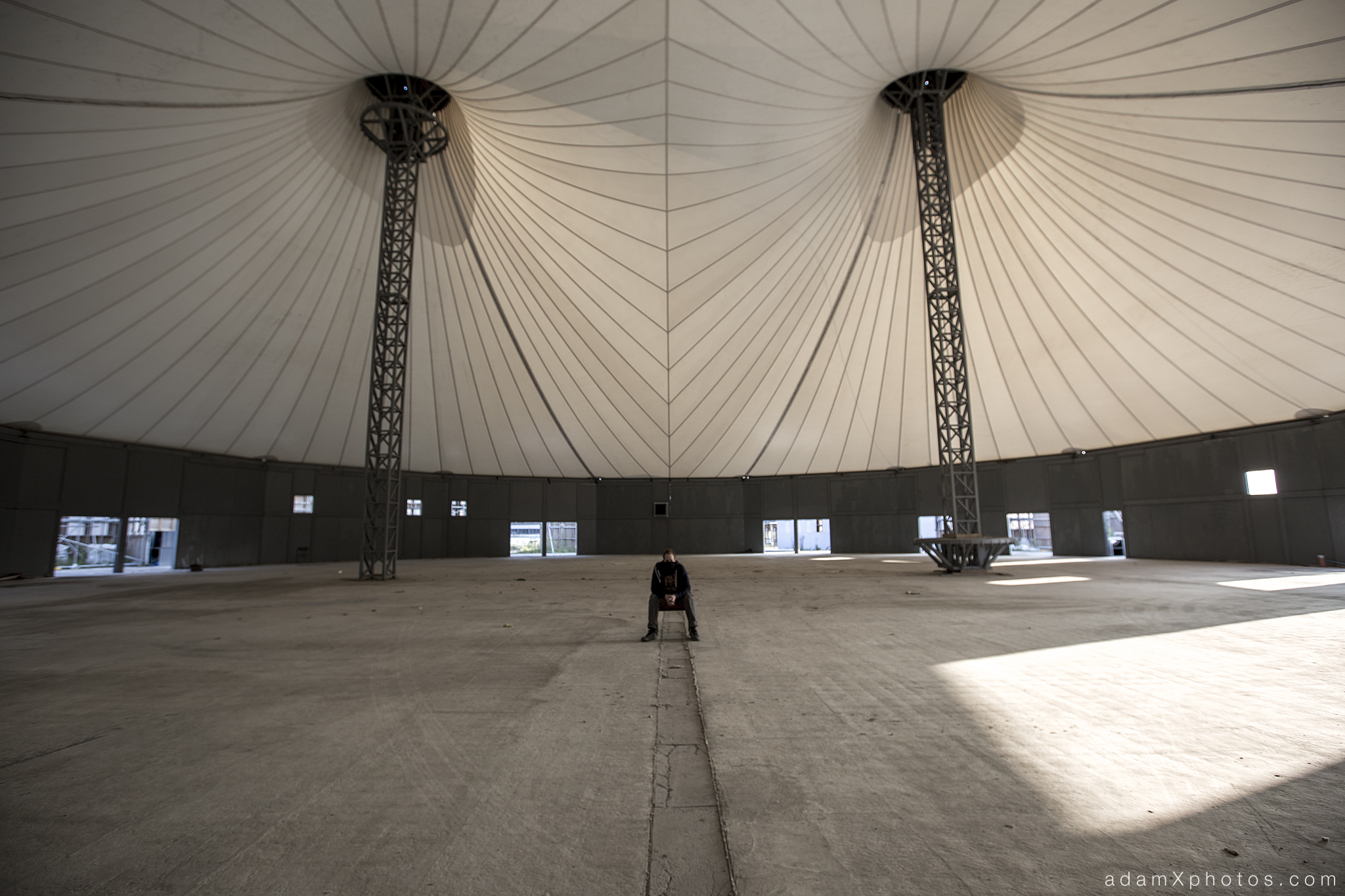 …where selfies were had.

Looking back over the remains of the "gardens"…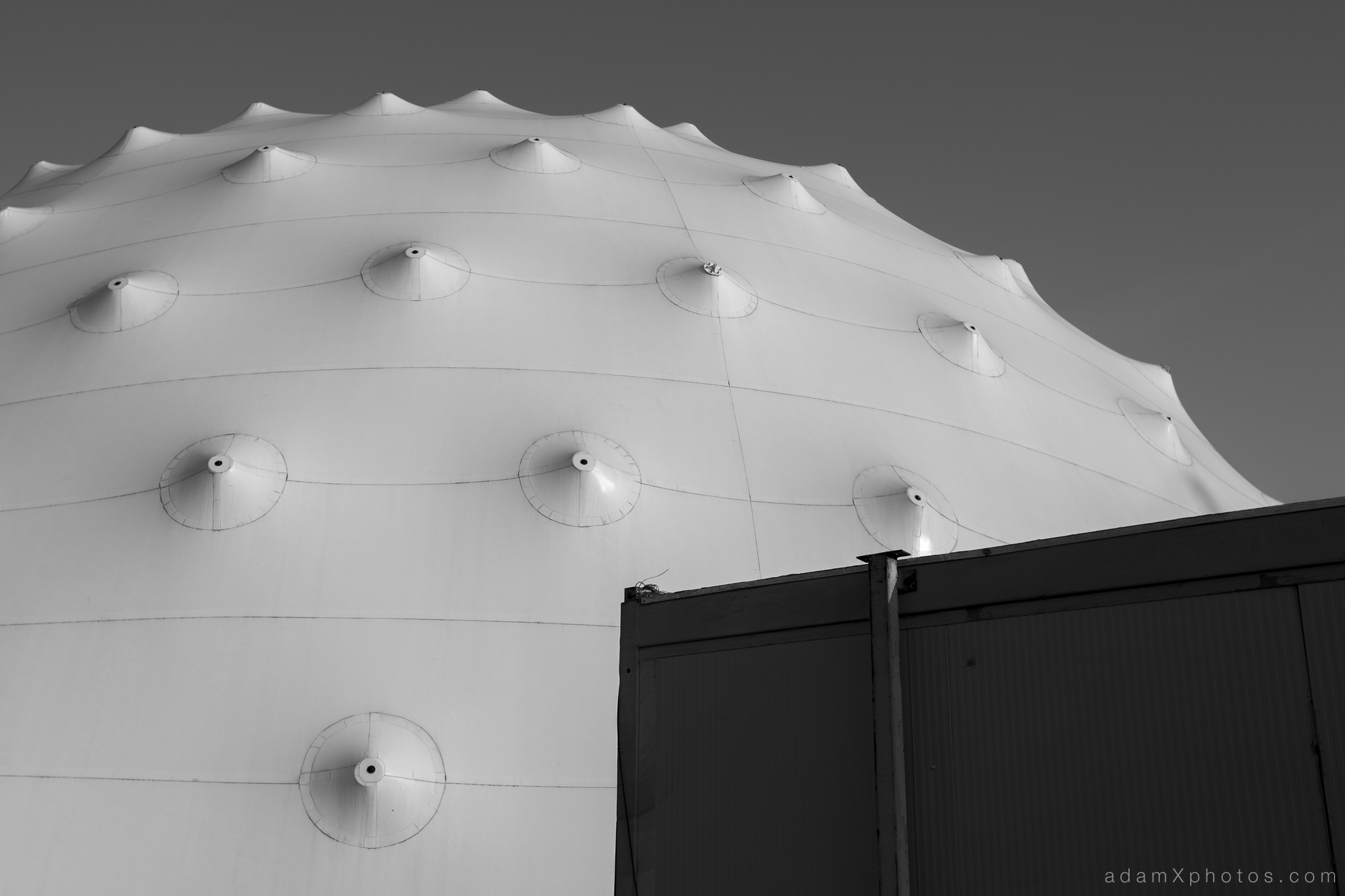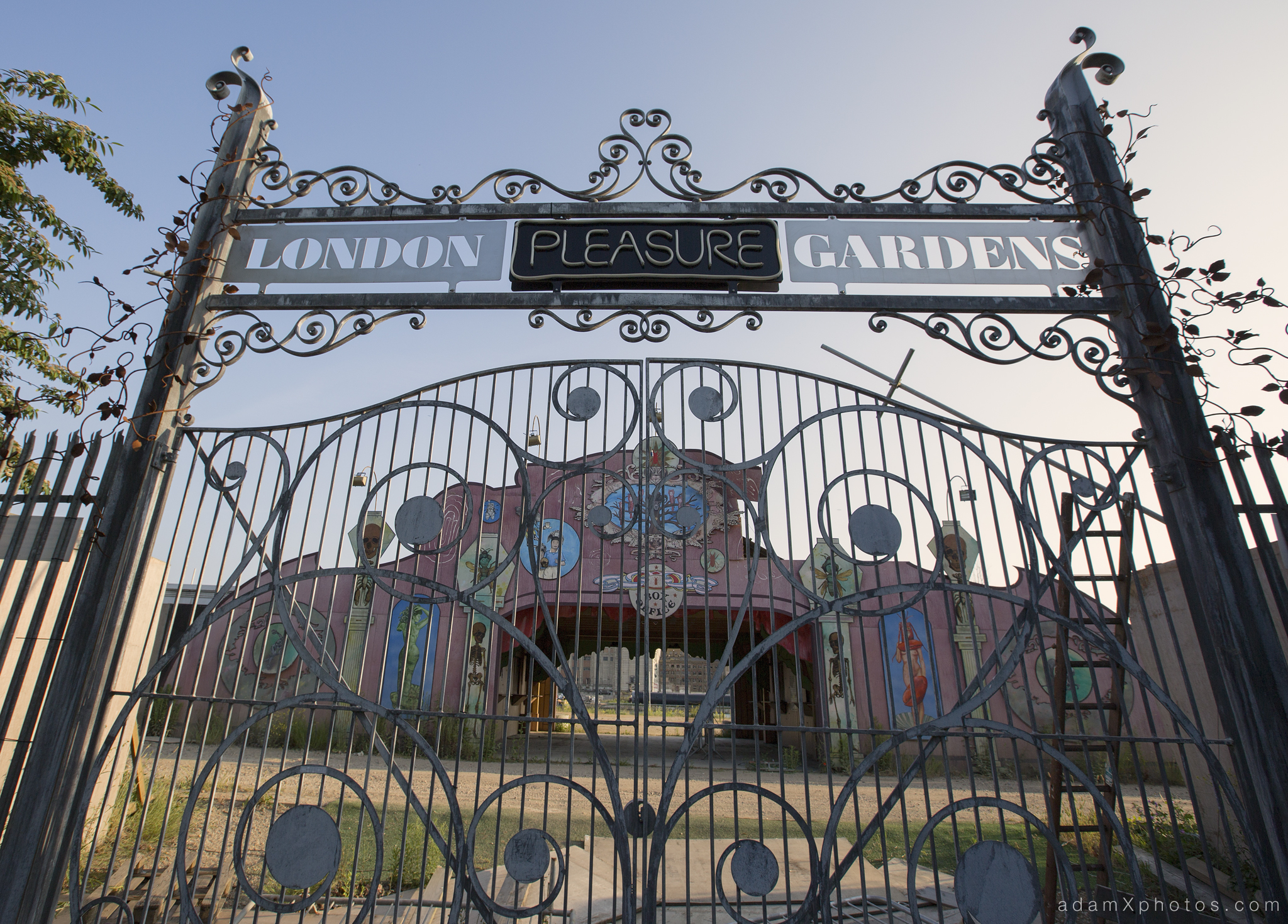 …and I'll leave you with the view from the main gate.
And so after a mixed night of exploring, with a couple of larger targets aborted but some interesting smaller locations explored I finally said goodbye to Dan and Peter and headed home for some much needed sleep.
Thanks for popping down t'mill with me, and please share and sign up to follow this blog if you haven't done so already – plenty more reports coming soon!
Cheers
Adam X