After our all-too brief revisit to Severalls Asylum and a traditional post-explore breakfast at McDonald's, we decided to pay an impromptu visit to this old cinema…
History
The Odeon cinema, formerly the Regal cinema, was built in 1931 and designed by well-known cinema architect Cecil Masey. As well as showing films the cinema also hosted live events, including the Rolling Stones who played two shows there in September 1964.
In the 1970s it was known as the Odeon Film Centre, and expanded to 3 screens. The old dressing rooms were used as a base for Hospital Radio Colchester from 1975 to 1990. By 1991 the cinema had grown to a total of 6 screens.
It closed in October 2002 when the cinema relocated to a new purpose-build 8-screen complex nearby, and has lain empty and derelict ever since.
Plans in 2008 to turn it into a nightclub were rejected, and the building was put up for sale in March 2012 with a £1.5m price tag.
In May 2015 plans were formally submitted to redevelop the site into residential apartments, retail units and car parking. A decision on the application is expected in September 2015.

Our Explore
This was a quick in and out daytime raid. As you will see, there's not an awful lot left now more than a decade after its closure.
This location did have a personal interest though, as I went to school in Colchester and in late 1992 as a 16 year old I managed to get into this very cinema to see the very-much-an-18-certifcate Reservoir Dogs.
Michael Madsen's performance in that is still more menacing that the palisade fencing and pigeon droppings which you'll find there these days….
As always click on a photo to VIEW LARGE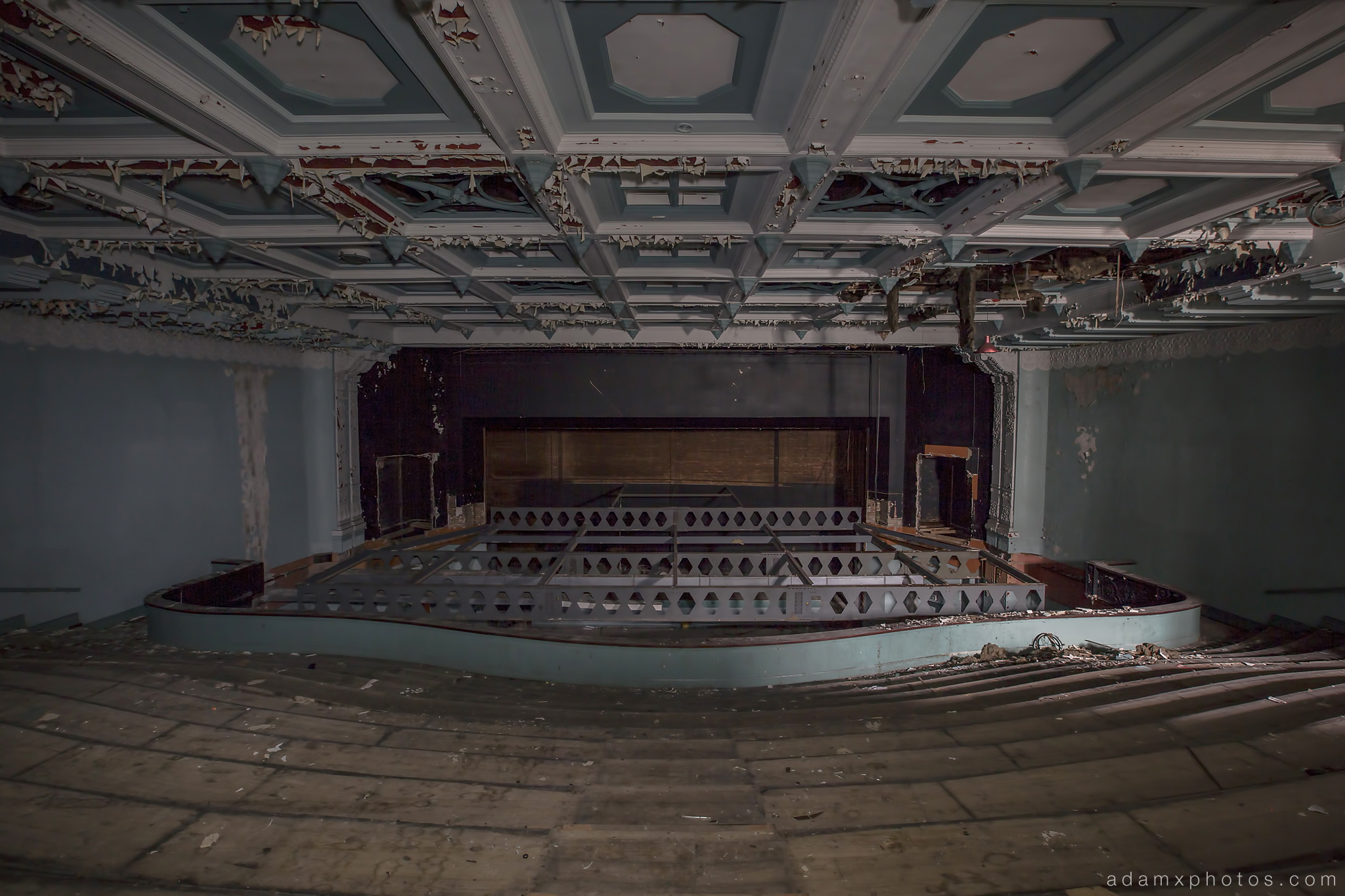 The main auditorium and remains of the stage. It was really dark in here, so I had to light paint these shots using a long exposure and torchlight…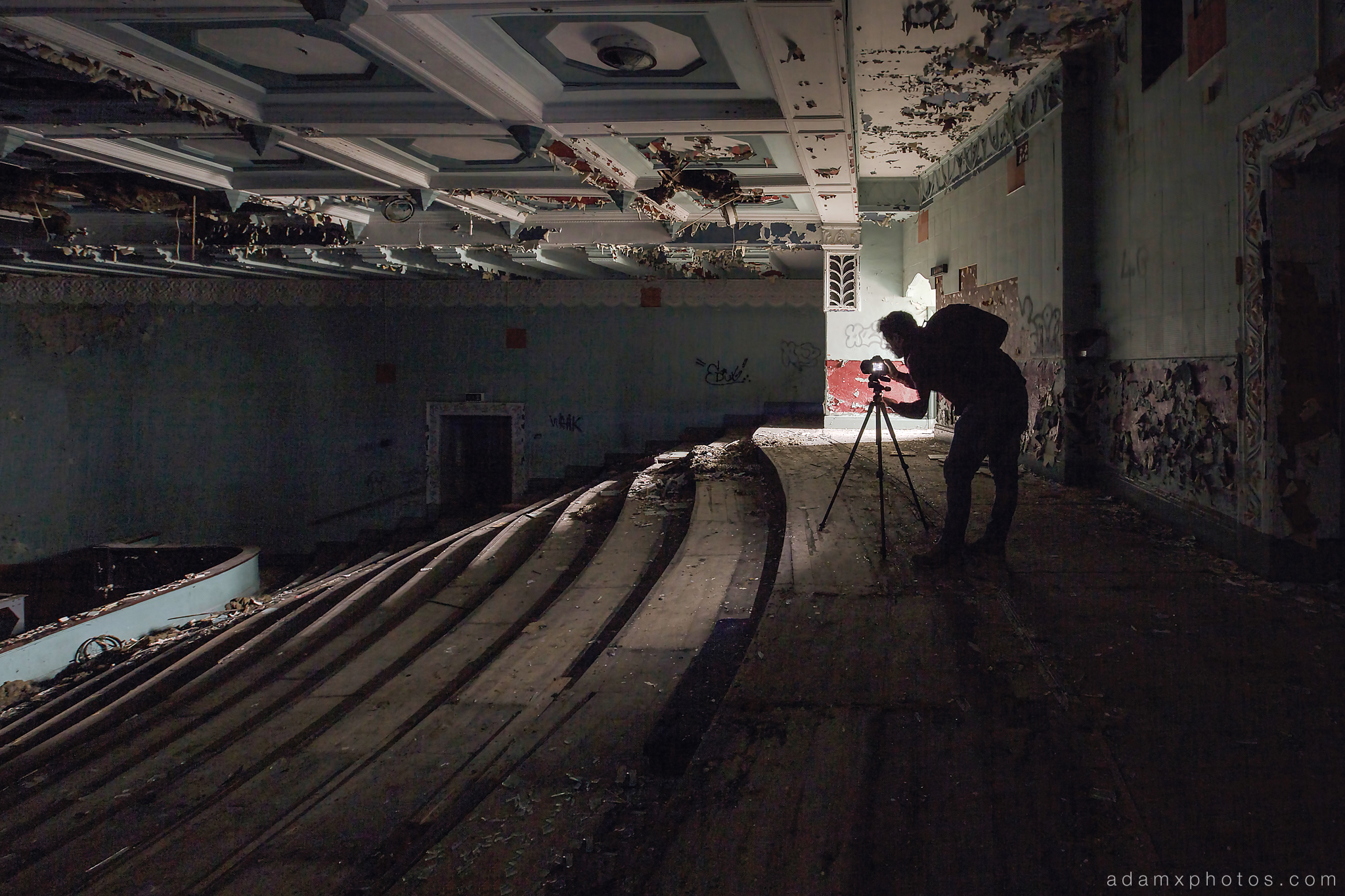 James Kerwin Photographic getting his shot…

I then ventured further upstairs to these trashed and uninteresting back rooms…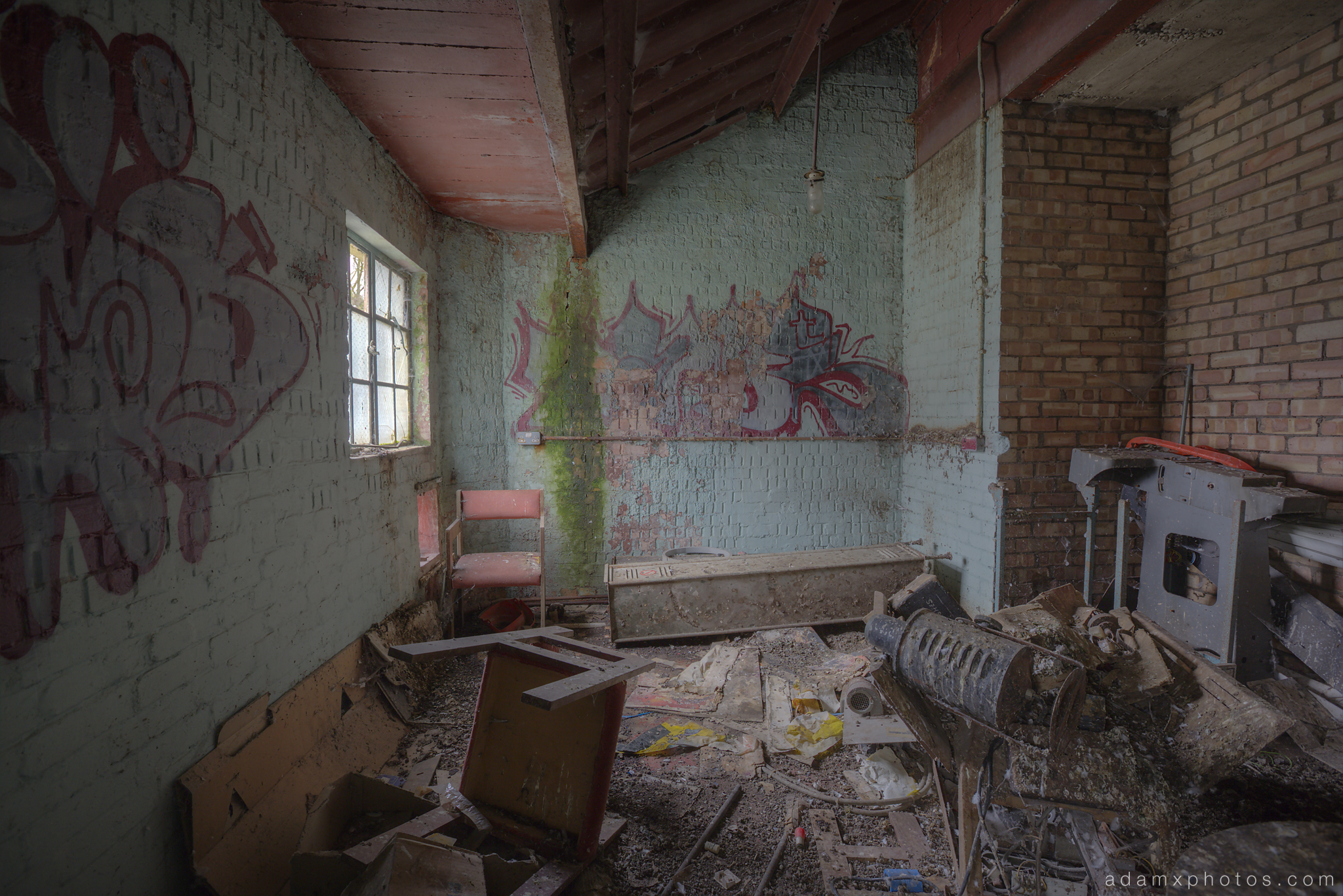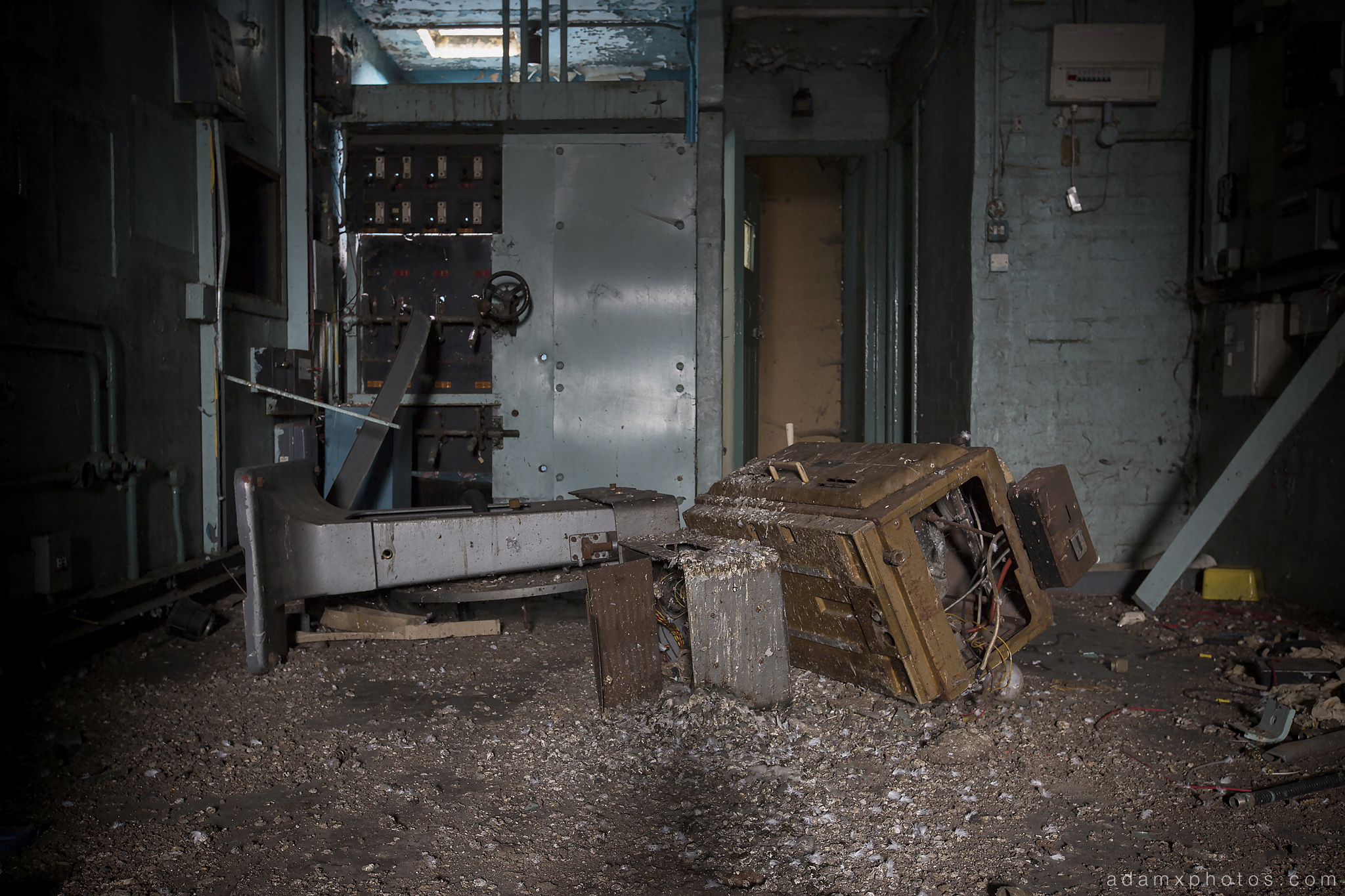 …and then came across the remains of this old film projector…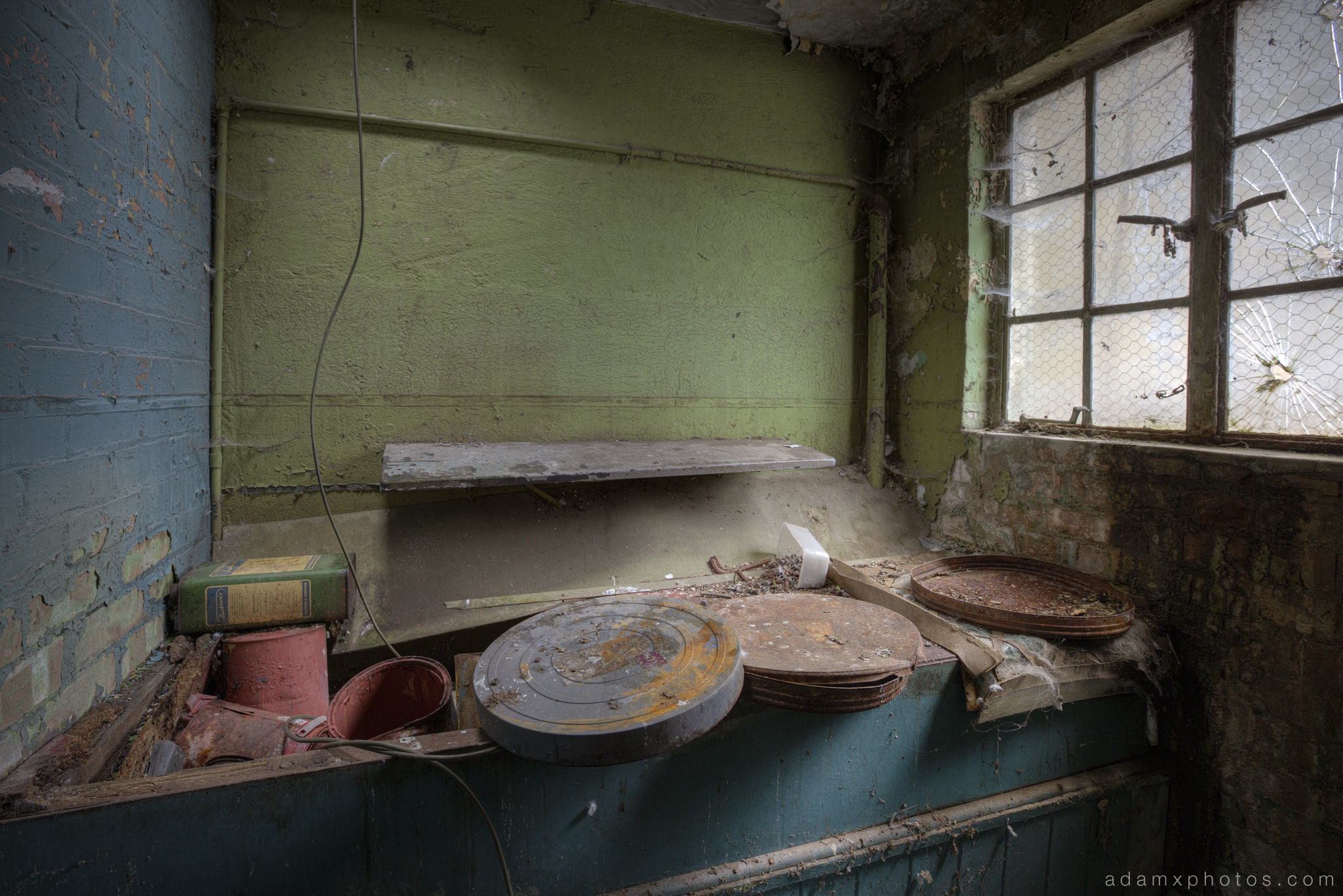 …and these canisters from some old film reels in a tiny side room.
Thanks for viewing
Adam X