After our unexpected success in exploring Finsbury Park reservoir, fellow explorer Nick and I continued our drive South, and rolled in to Sheerness just before dawn.
History (amended and abridged from here and here)
Thamesteel is a large former steel foundry and steel rolling site in Sheerness, on the Isle of Sheppey in Kent. Construction was given the go-ahead in 1971, and completed in 1972 at an initial cost of circa £10m (over £100m in today's money).
The works, owned privately by Canadian firm Co-steel, commenced operation in November 1972 and was designed to recycle scrap cars into steel coils and rods. The latter were for use in reinforced concrete and the steel mill had the capacity to process 180,000 tons of scrap metal per annum. It was envisaged that the mill's yearly capacity could be increased to 400,000 tons within four years and, indeed, an additional £5,000,000 was invested in the works in 1975 to meet this target.
In 1999, with Co-Steel struggling financially, the site was sold to Welsh company Allied Steel and Wire Holdings Limited. However, this was short-lived, and ASW went into receivership on 10 July 2002.
The site was resurrected when it was bought by the Saudi based minimill Al-Tuwairqi Group (ATG) at the close of 2002, renamed 'Thamesteel', and reopened as a billet producer exporting to Al-Tuwairqi's plant in Saudi Arabia. However no steel was produced after November 2011, and the site went into administration on 25 January 2012 with the loss of some 350 jobs.
Despite subsequently being bought out of administration by another company owned by ATG in June 2012, the site failed to reopen and the owners have failed to make clear their intentions for the site. Members of Community Union, which represents the workers, even wrote an open letter to ATG chairman Dr Hilal Al-Tuwairqi asking what his intentions are for the site, but he failed to respond. Rumours about other takeovers have been quashed and numerous meetings at various government departments have taken place, but still without any certainty of the site's future.
It has been suggested that it could cost upwards of £30m to decontaminate the site, and there is a long-running legal dispute ongoing between Peel Land and Property, which owns the site, and ATG over ownership of the site's assets, and it is unclear when this will be resolved. Meanwhile there are still around 250 outstanding unfair dismissal claims filed by Community Union on behalf of staff who lost their jobs.
Our Explore
We knew this was a huge site, and with security rumoured to patrol we took no chances and made our entry at dawn's very first light. Once inside the huge main mill building we waited for it to get light enough to start shooting, and then ended up splitting up and spending the next few hours marvelling at the sheer size and grime of this industrial monster…
As always click on a photo to VIEW LARGE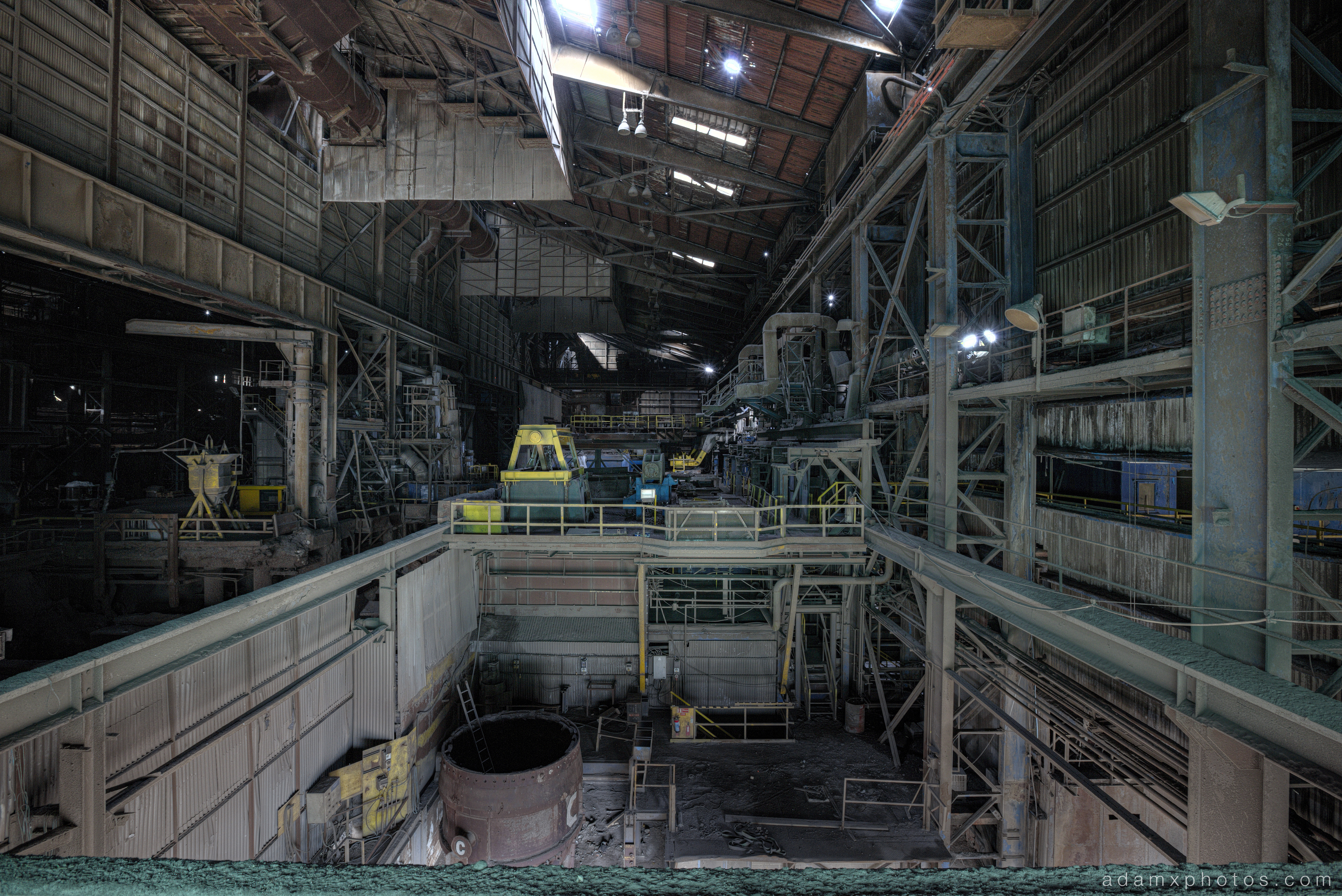 As we made our way along one of the metal grille walkways we got our first view of the size of the site – this is just one half of the main building!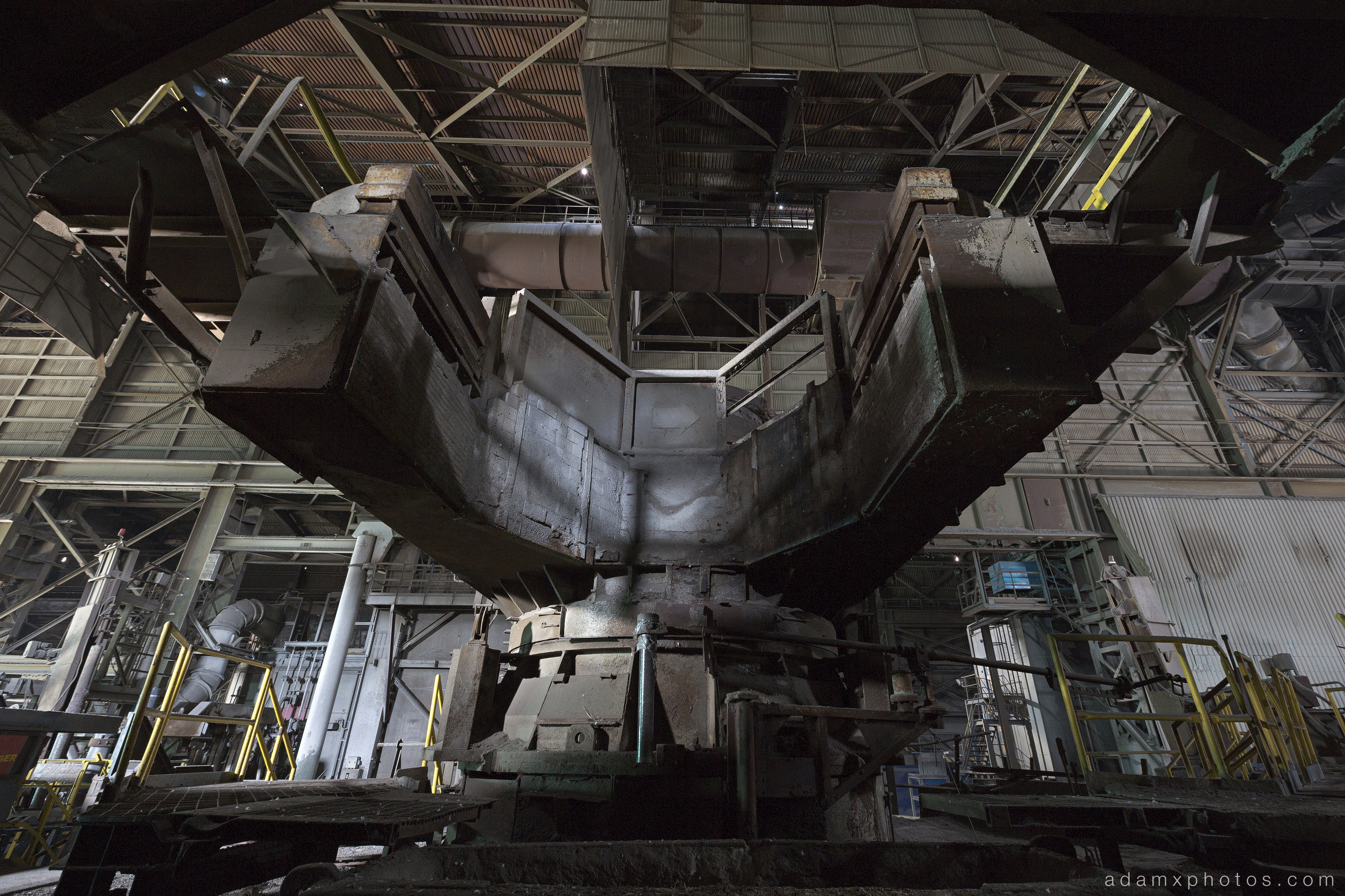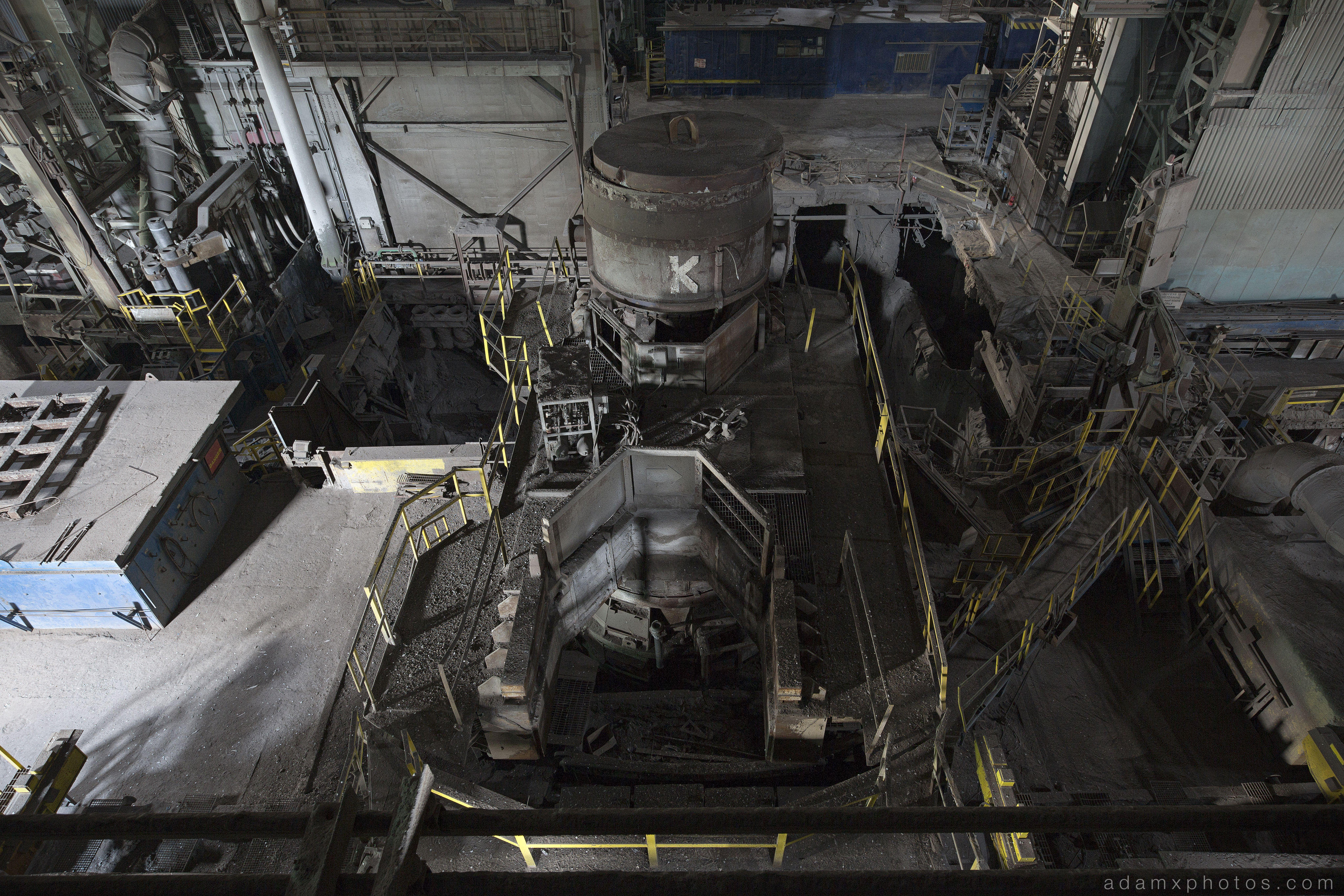 Looking down onto smelting pot 'K'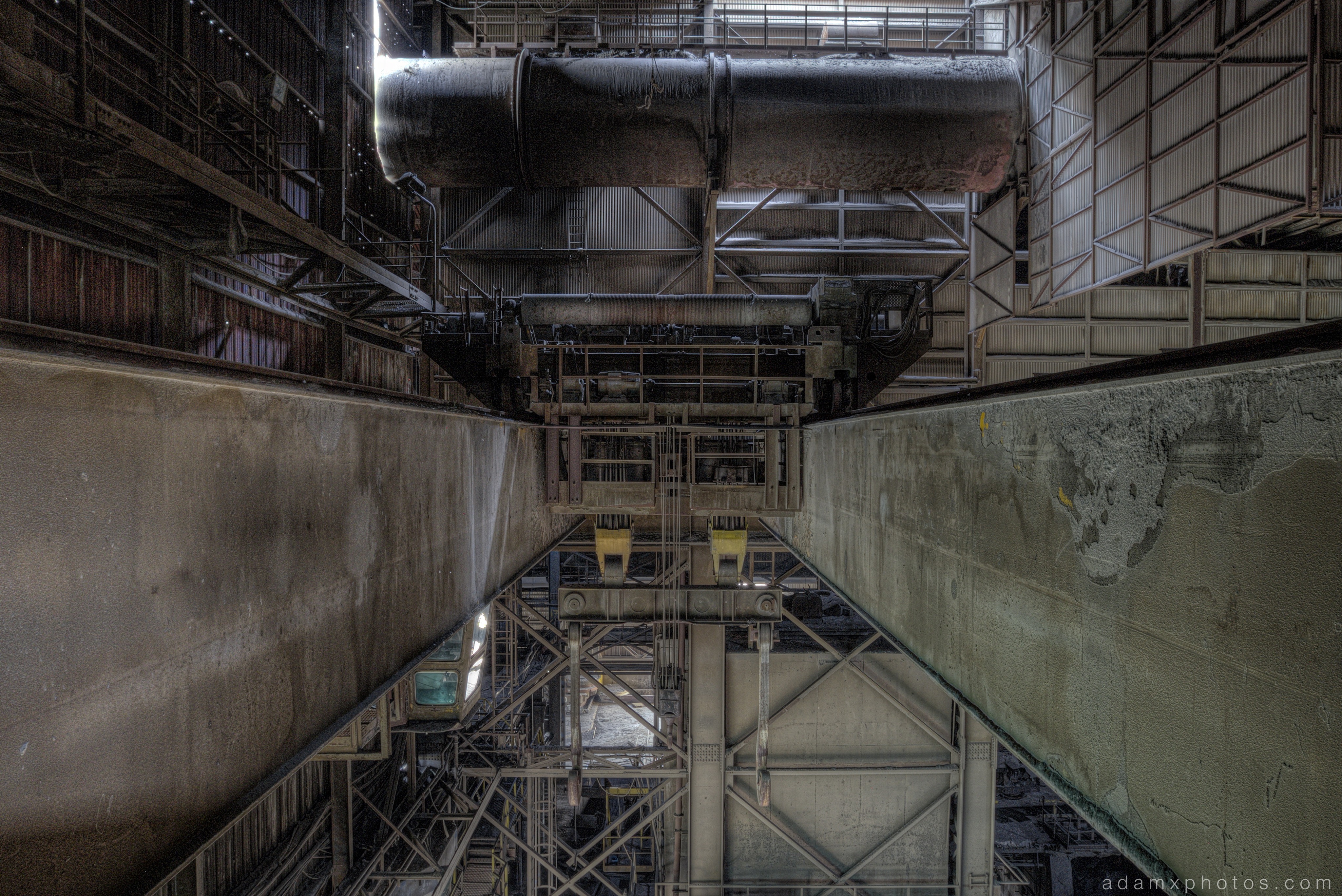 The huge gantry joists which support the main winches – you can just about make out the gantry crane cab beneath the left joist…

…I then gingerly made my way along a high and rickety metal walkway which led into the gantry winch control cab. There was very little room and it was pitch dark, so not easy to get a selfie in the cramped conditions!

The view out across the steelworks from the side of the cab.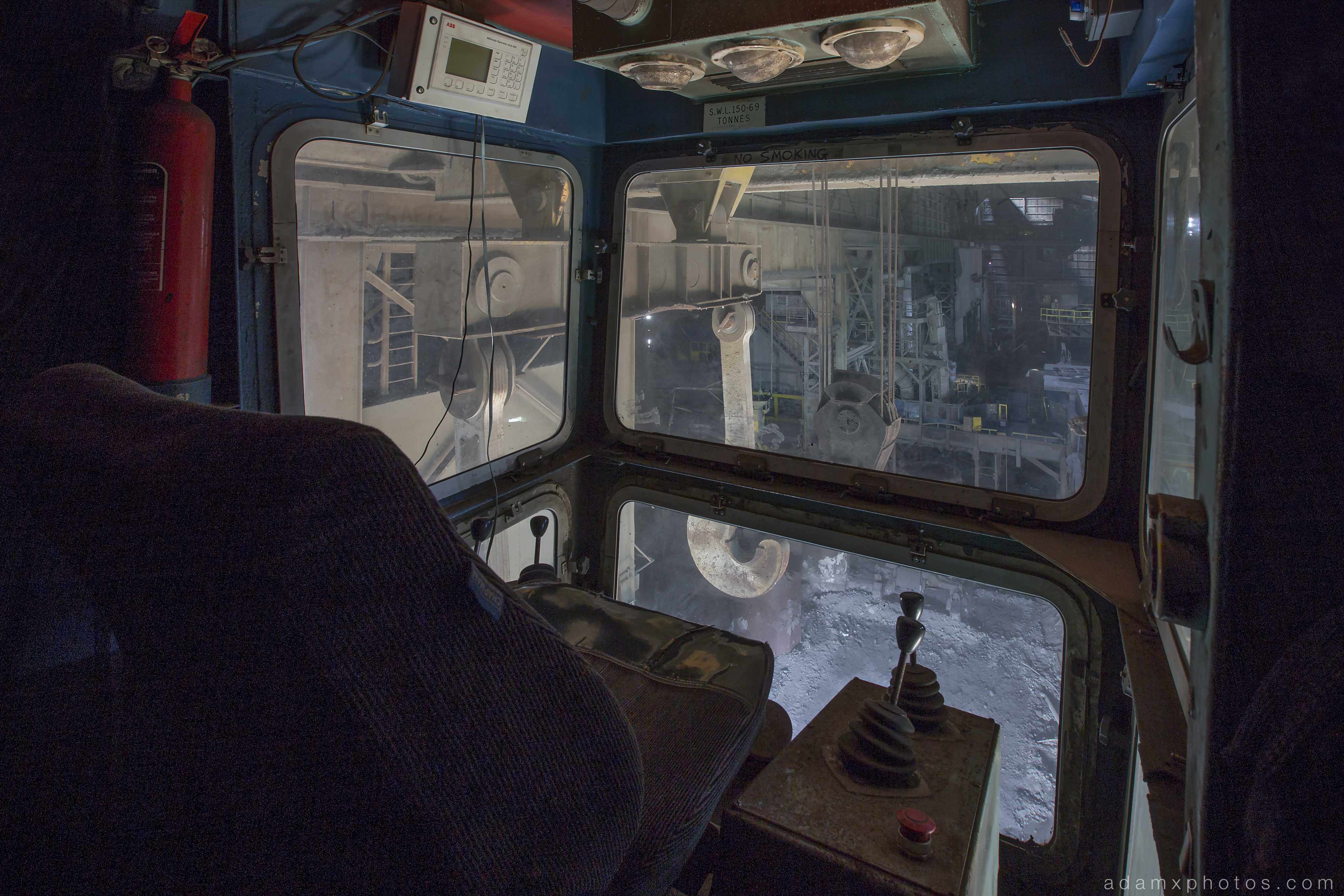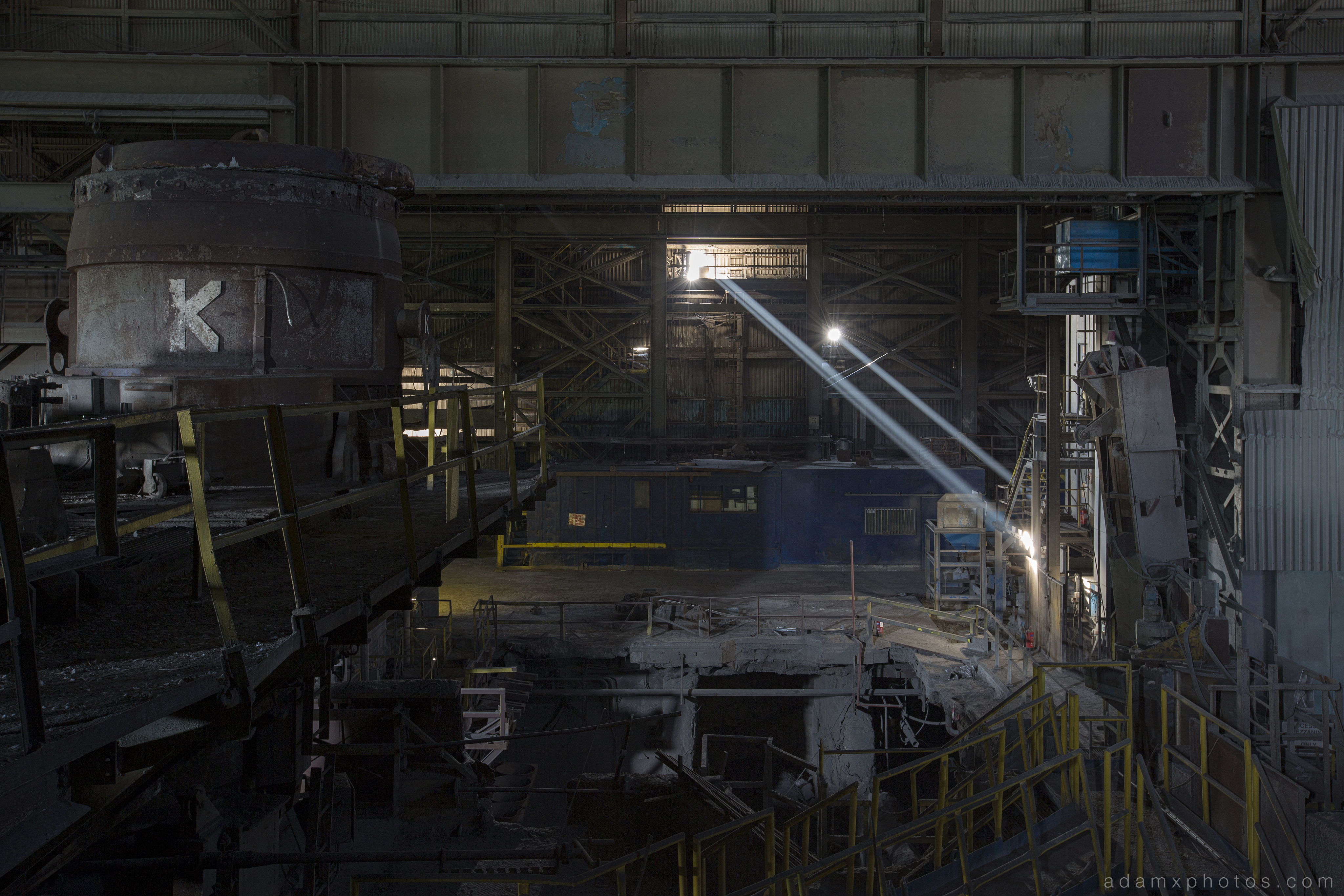 By mid morning the sunlight was streaming in through numerous holes in the walls and roof, which mixed with the highly dusty environment made for some great light beams…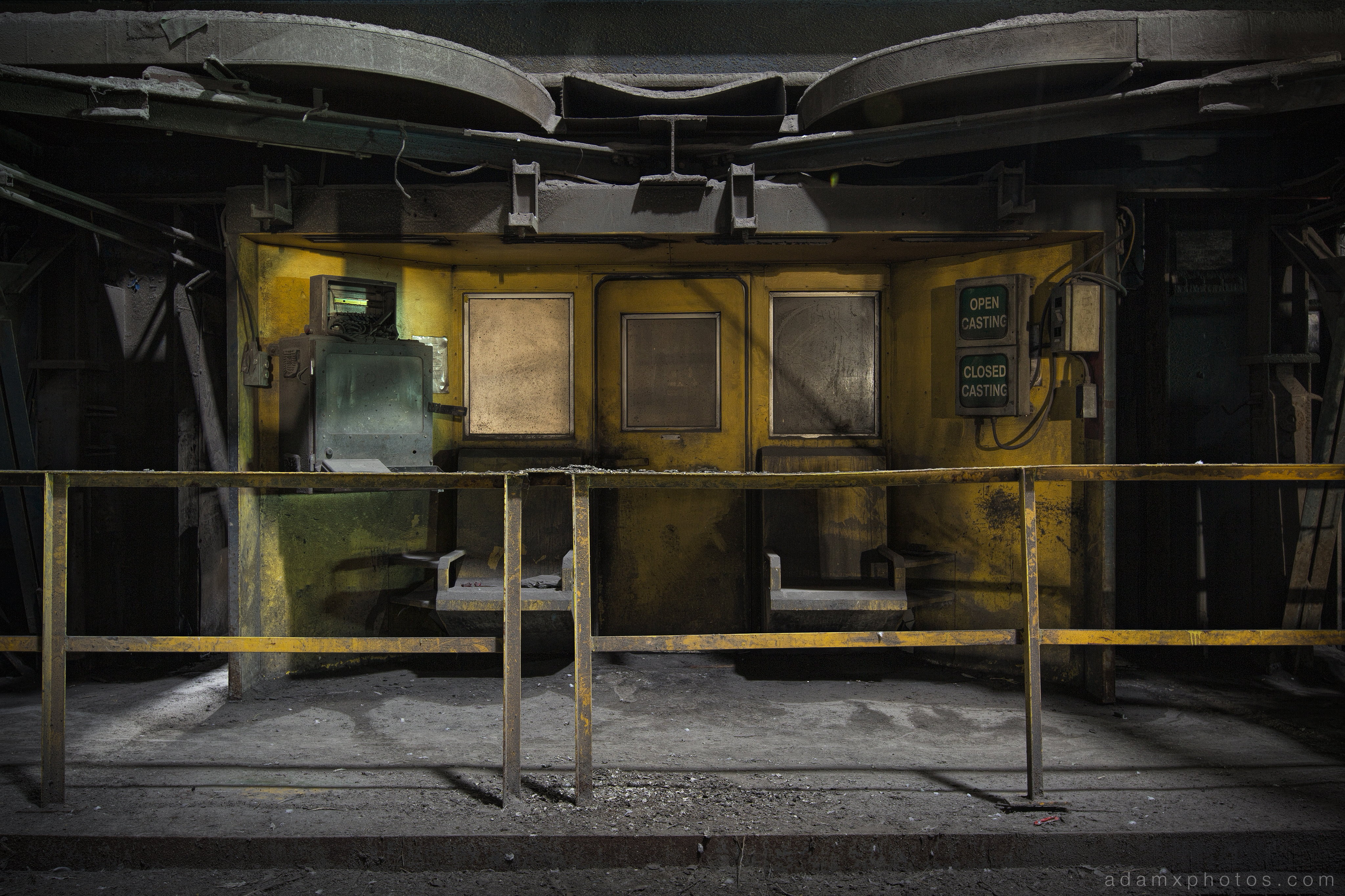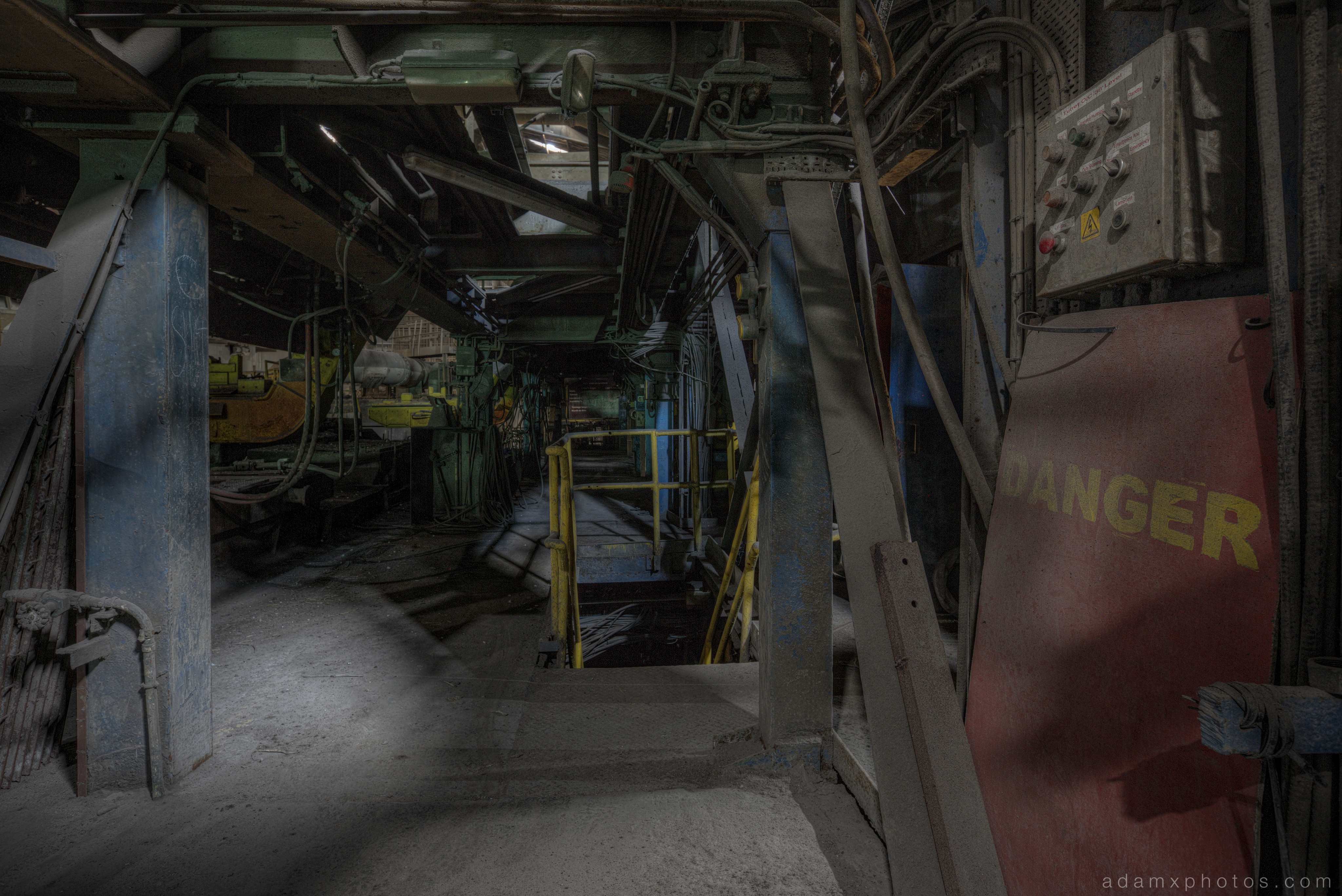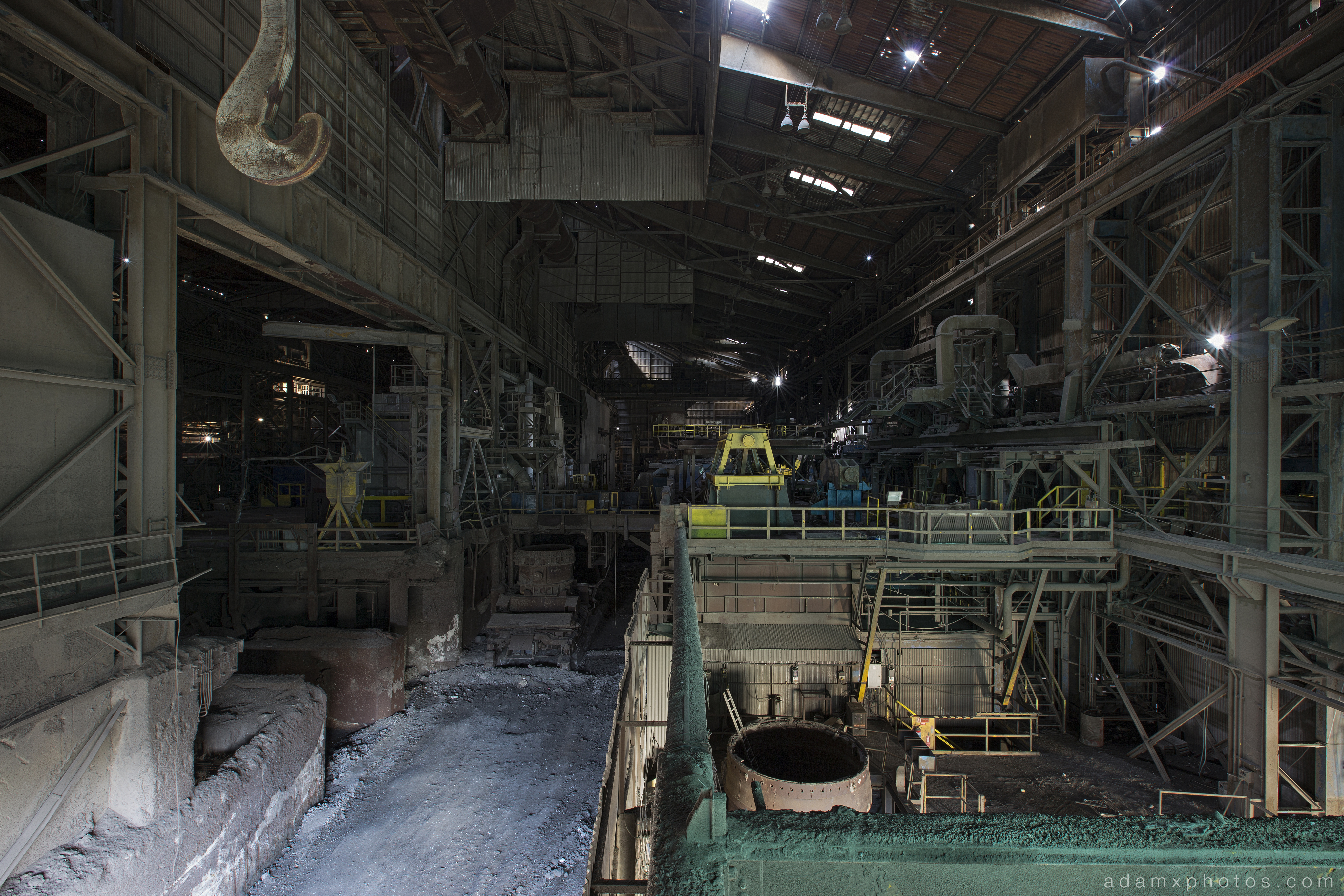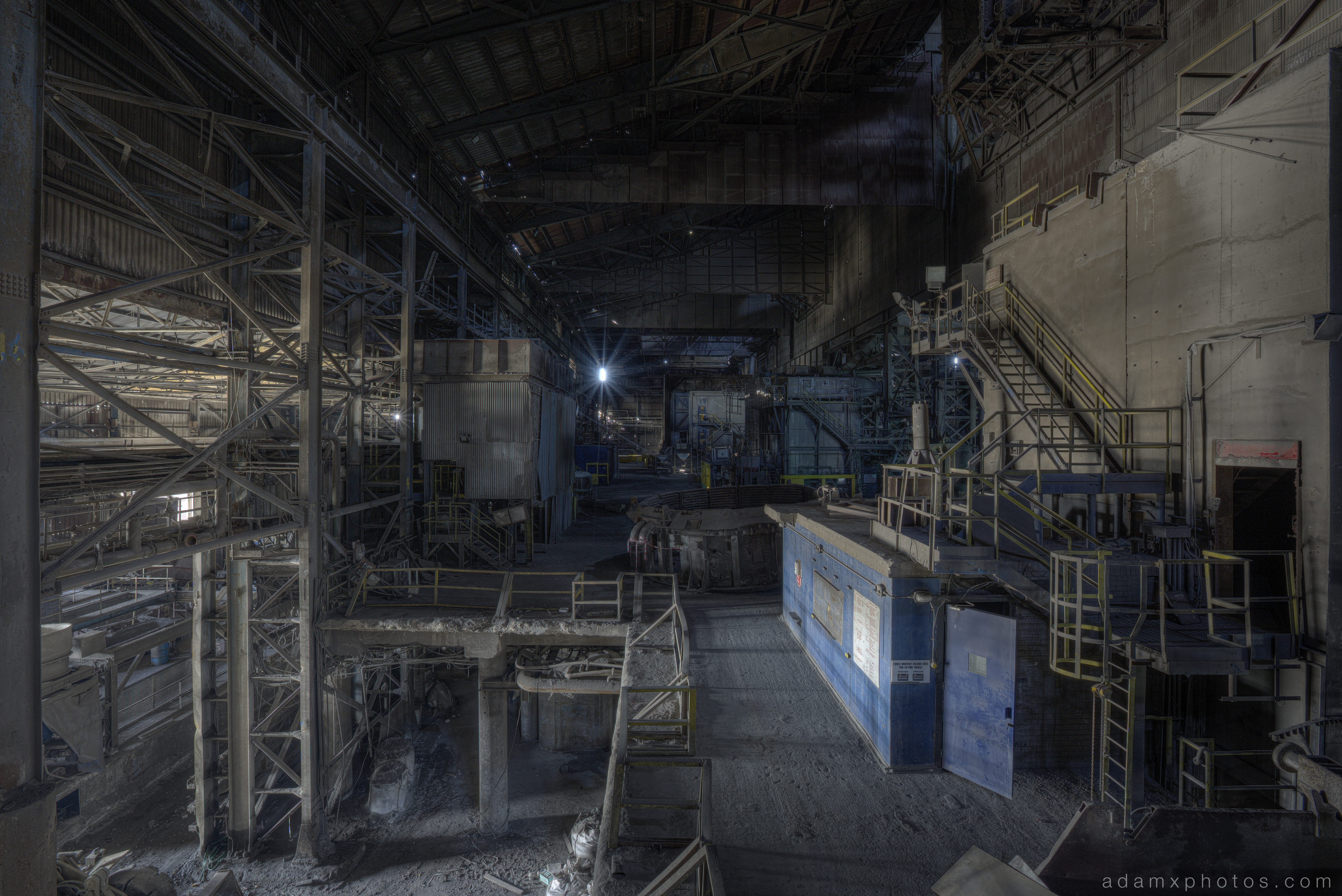 After a couple of hours I finally made my way around into the other half of the main steelworks building…

I've no idea what this is I'm afraid, but it was absolutely huge – the hole in the middle is about 10 feet in diameter!

I decided to make use of one of the many sunbeams shining through for a selfie…

Towards the end of the explore I reached the huge smelting pot 'A' – probably about 12-15 feet tall!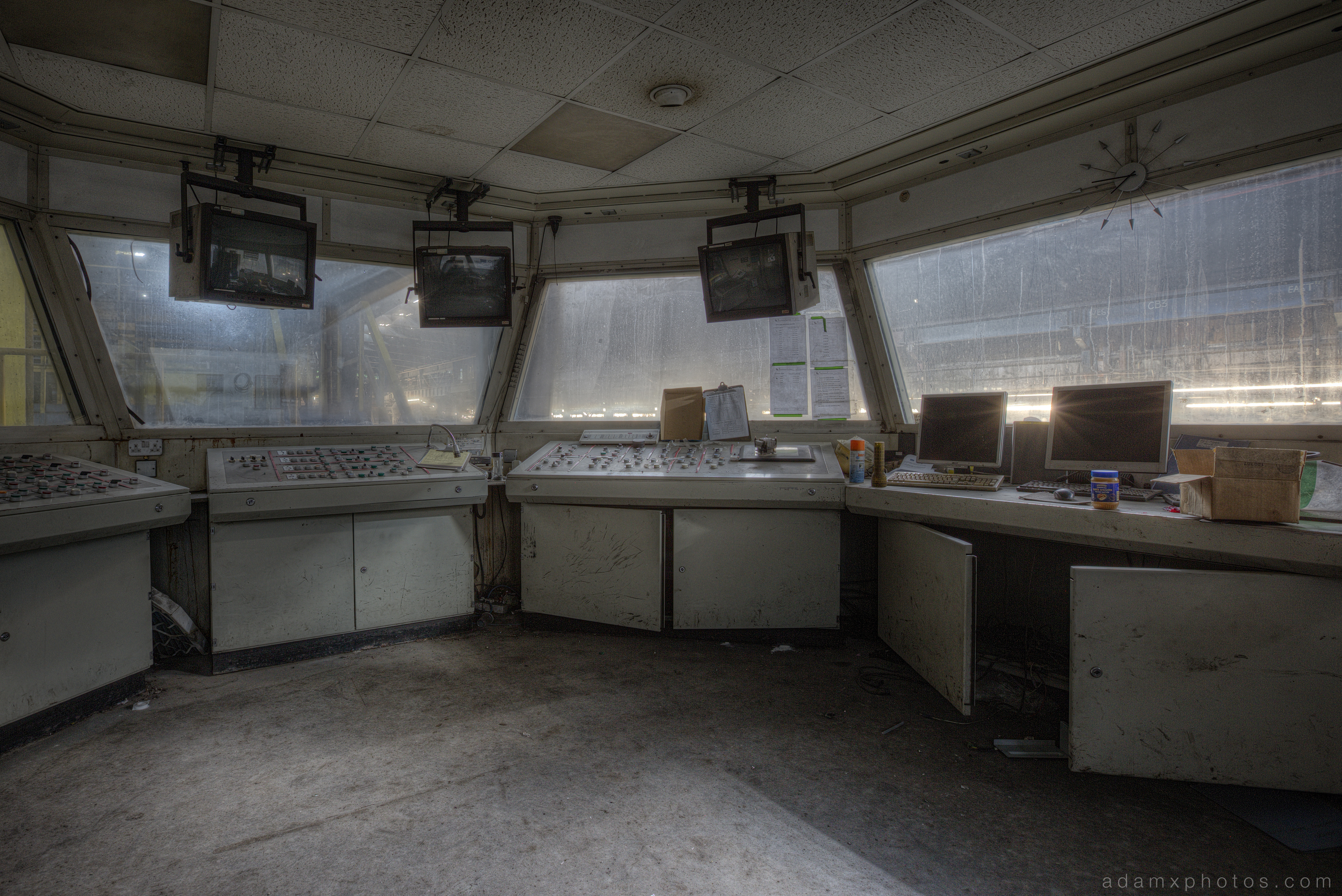 One of the control rooms…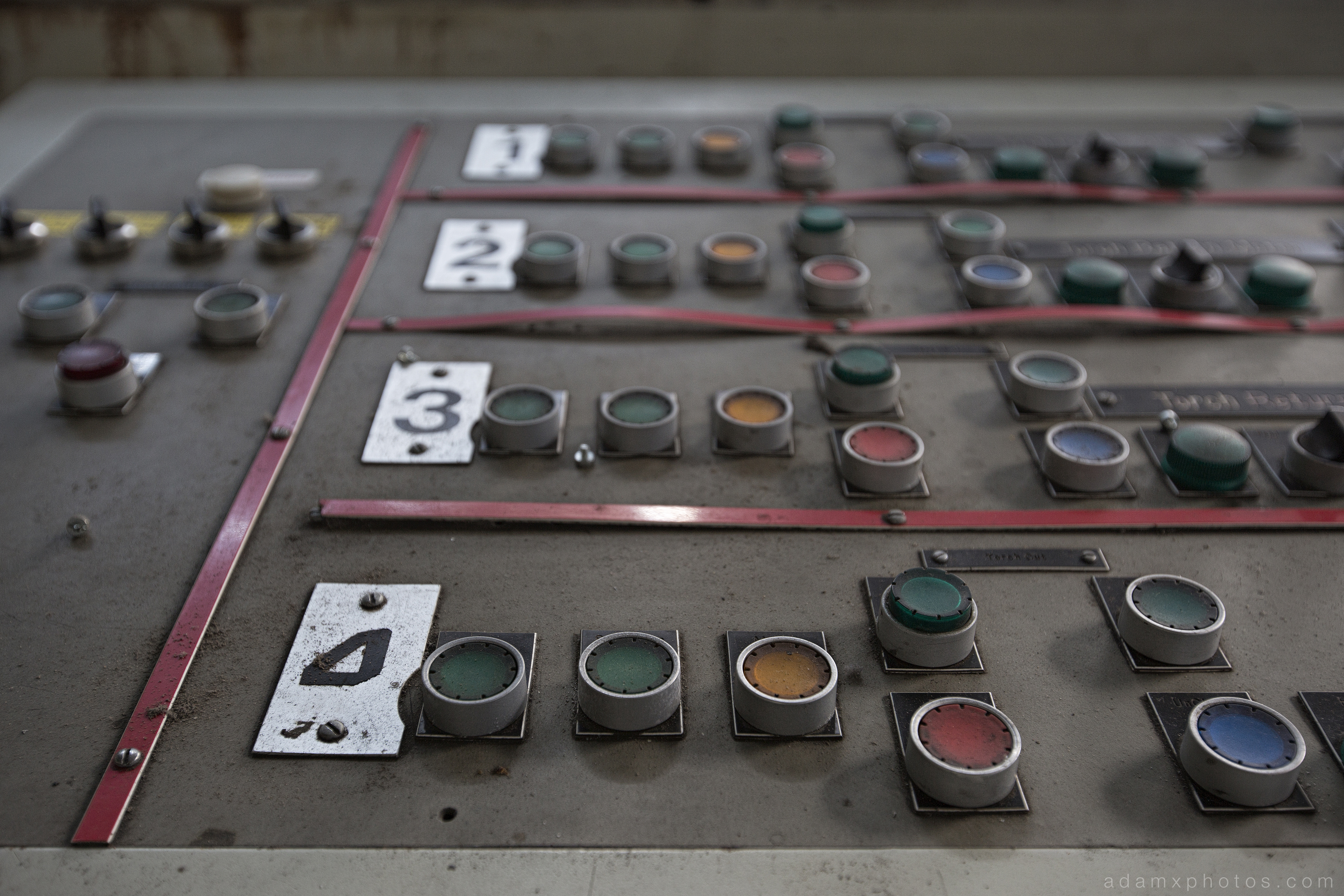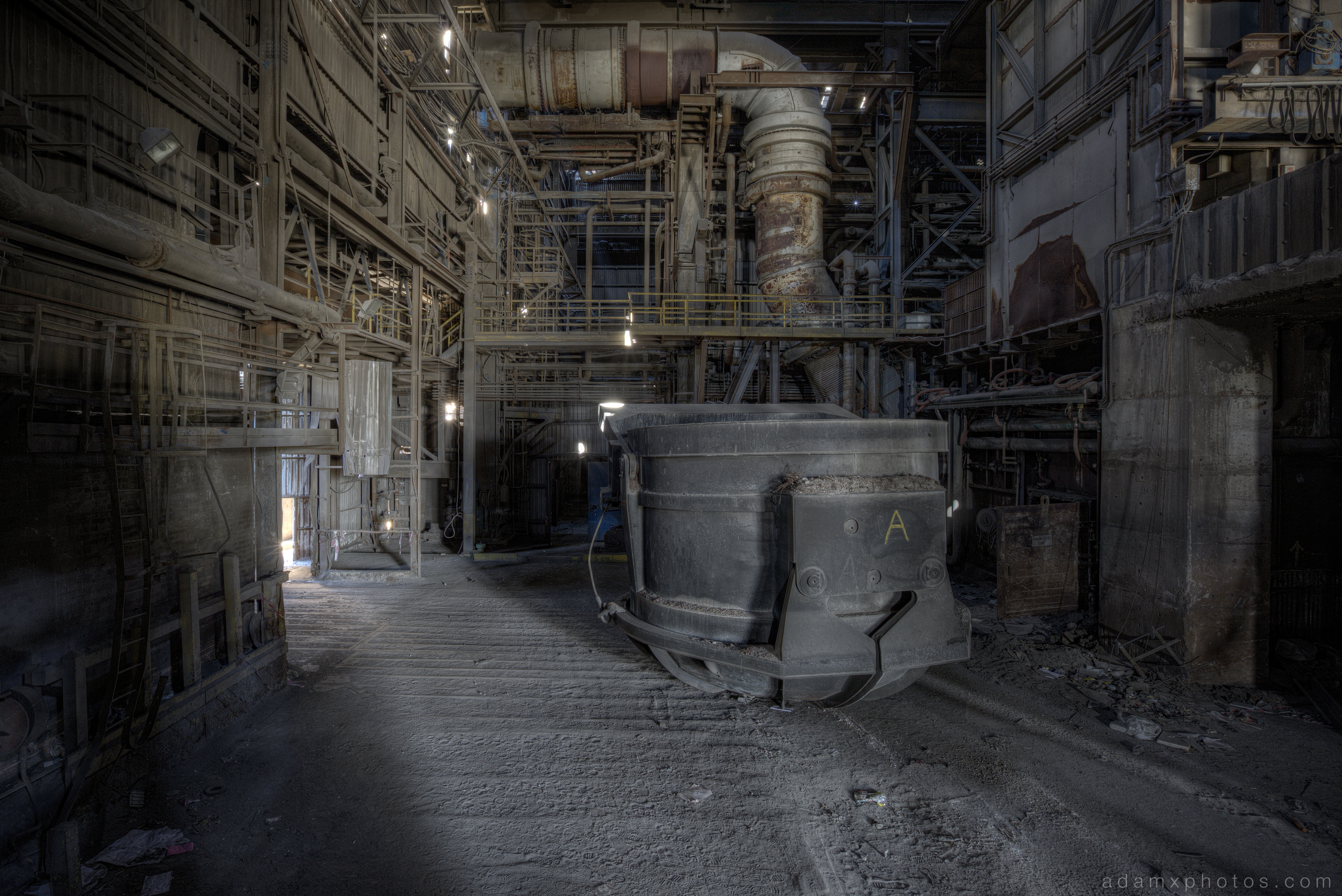 I then finished with a few more shots of smelting pot 'A'…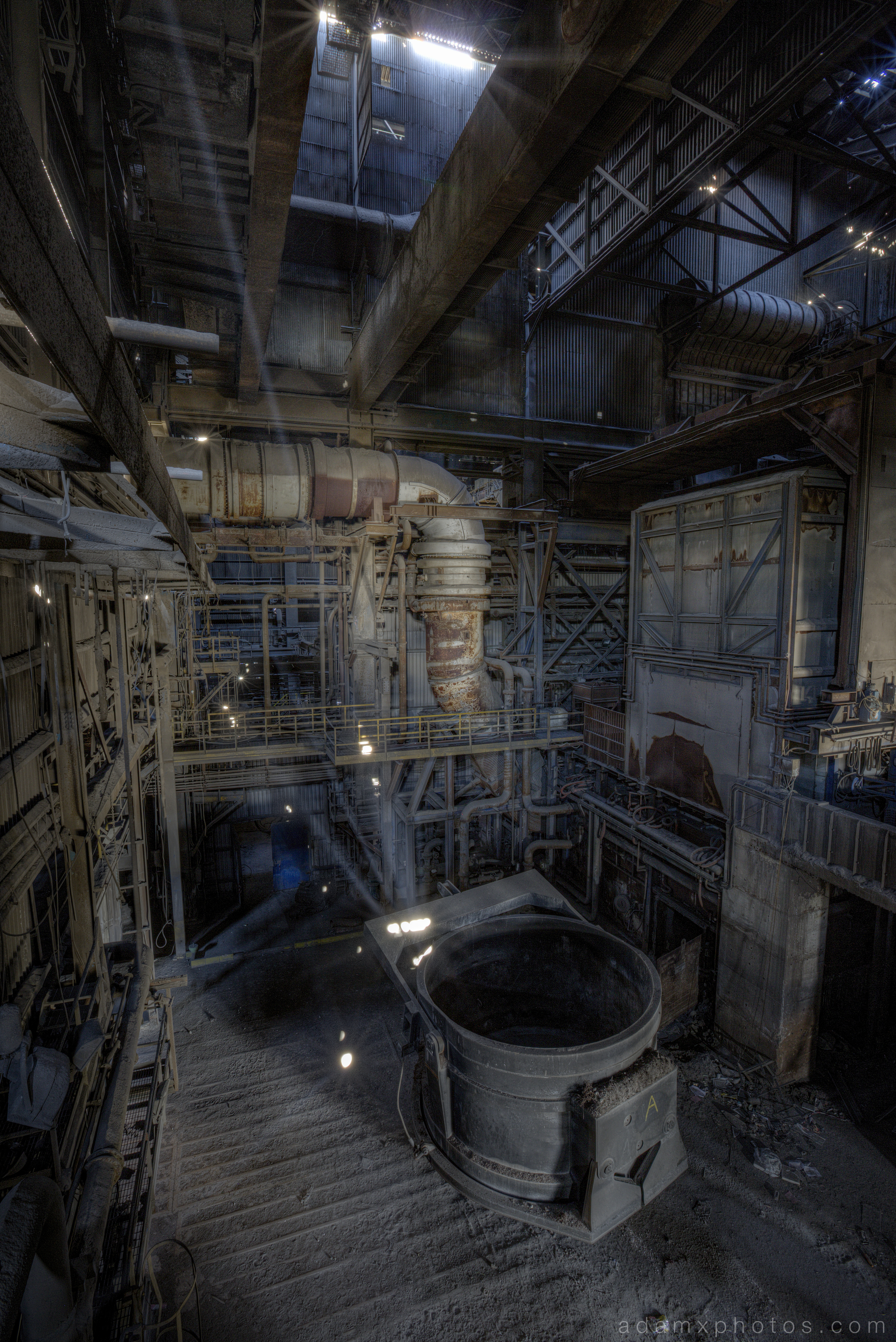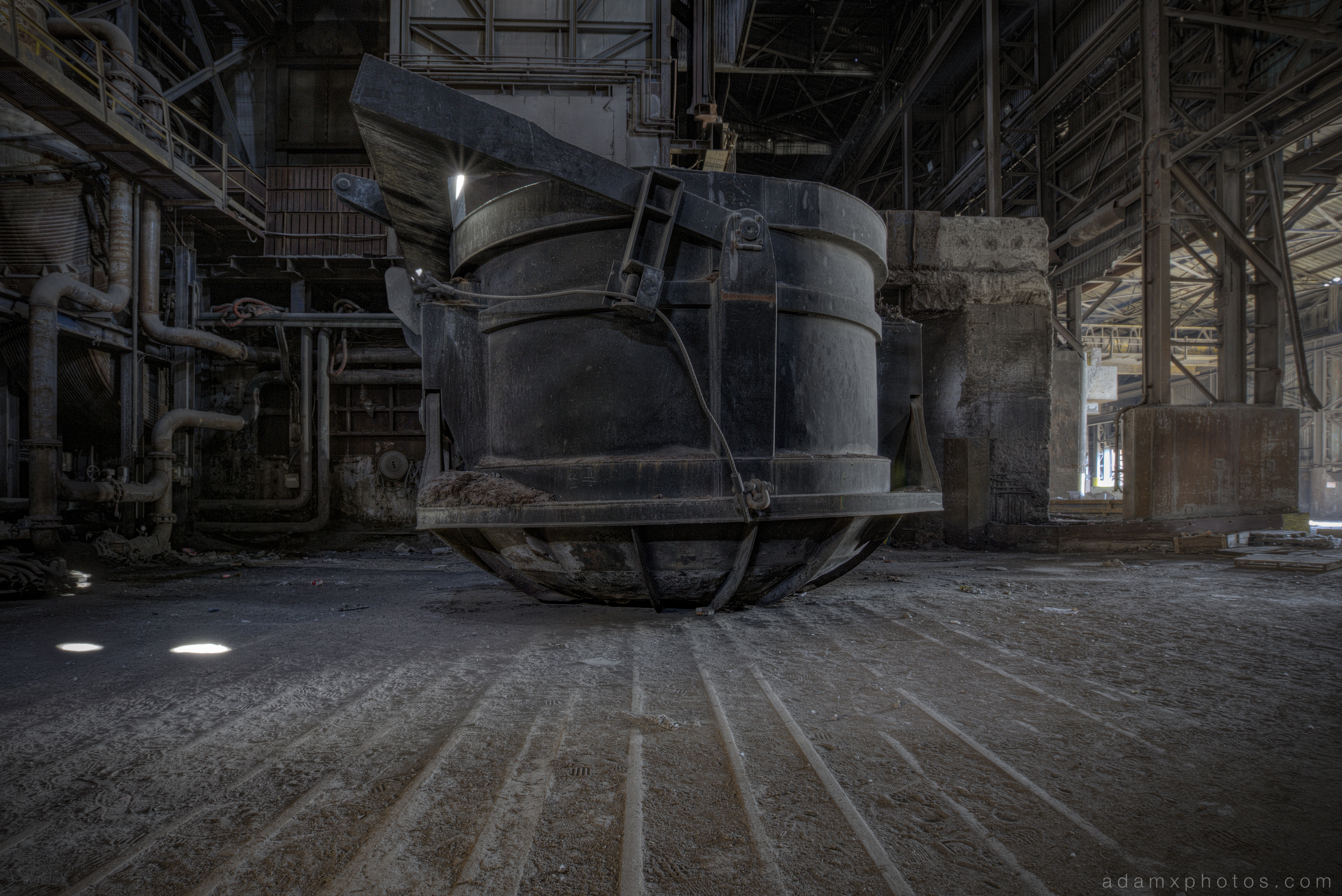 I would loved to have spent a full day exploring the rest of the site and other outbuildings, but by late morning hunger and tiredness were getting the better of us after having been up all night at the end of a working week. So we made our exit, spent about ten minutes trying to brush off the worst of the fine dust which had coated us, and headed for the nearest McDonalds and then home.
Thanks for milling around.
Adam X