At the end of a long working week I set off on a UK weekender with three explorer buddies – my usual partner in civil trespass James Kerwin, his girlfriend Jade, and the mysterious Slaaaayaaa (aka Ben).
Our first stop was to rendezvous in London for a brief revisit (for me) of Finsbury Park reservoir. The plan after that was to drive through the night to deepest darkest Wales in order to explore an amazing old quarry filled with scrap cars. I agreed to take the first shift driving, but as the others dozed I ended up doing the whole drive. We met with our local guide at dawn, and he led us on to the quarry. Sadly the absolutely treacherous descent required to photograph in the quarry proved too much for me – I was absolutely exhausted after driving all night, and reluctantly decided to sit it out as the others pressed on. James told me afterwards that he's personally witnessed me manage far more difficult/dangerous access of sites, but whilst I'm gutted I didn't get to the bottom to photograph the cars properly, I did at least go into the quarry and see them from the top. Anyway, you can see James' superb shots of the cars here.
After a pleasant breakfast with our gracious guide (thanks again mate) we headed off to our next location – an abandoned time capsule of a farm cottage hidden in the middle of boggy Welsh countryside.
History
No definite history is known about this place. It is rumoured that the husband and wife who owned the cottage died without any family to inherit what they left behind. The husband may have been in the navy, and the wife had an interest in painting.
Our Explore
My primary memory of this explore is how tired I was – and deciding that I wasn't going to do any more driving that day so it was time to hit my trusty hip flask!
I'm not a huge fan of these sort of residential locations – I find it somewhat melancholic sifting through the remnants of people's lives, and there never seems to be room to manoeuvre amongst all the leftover detritus and cobwebs. As a result I didn't take very many photos here, although I did very much enjoy the beautiful views from the remote countryside location of this house.
As always click on a photo to VIEW LARGE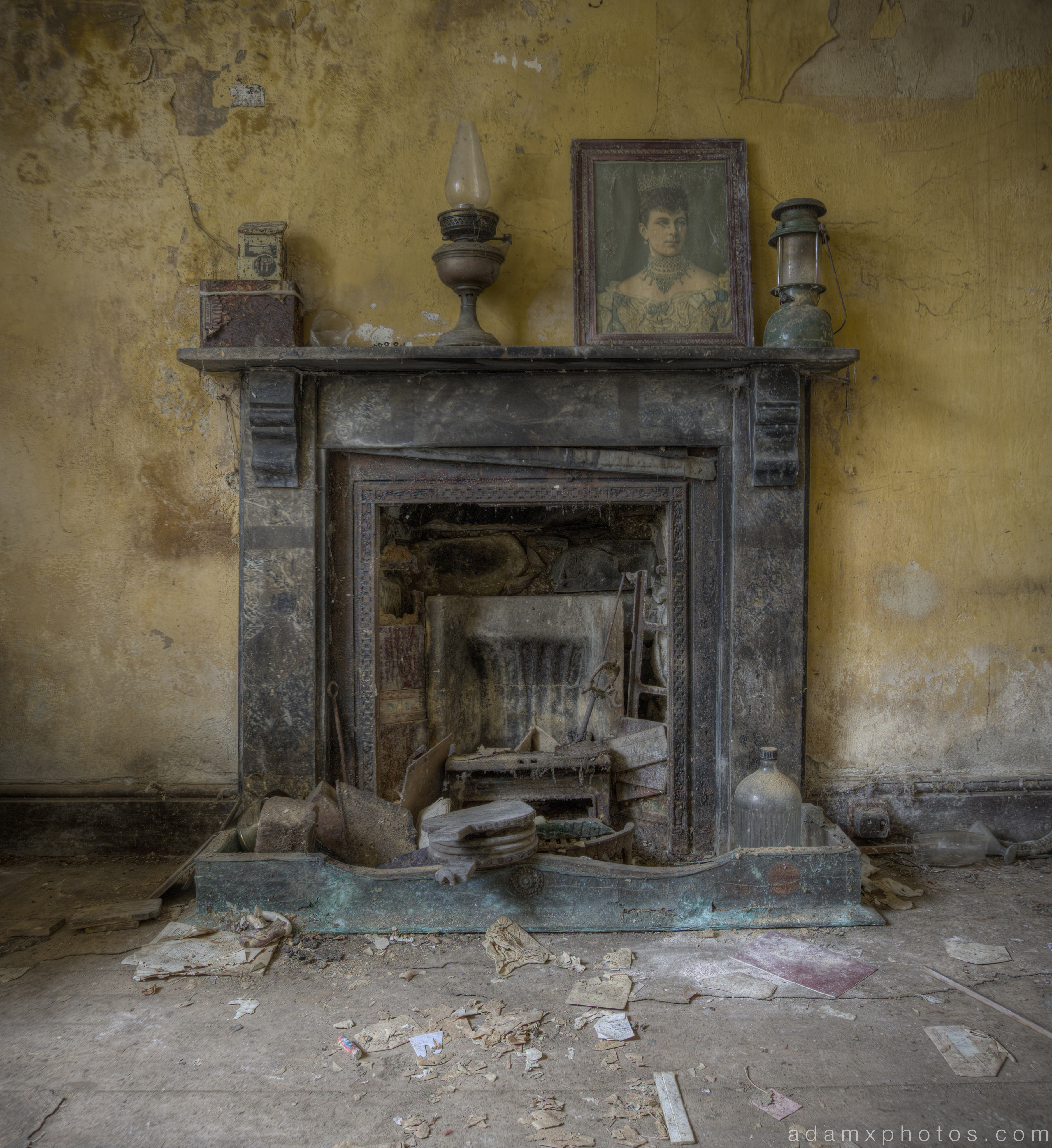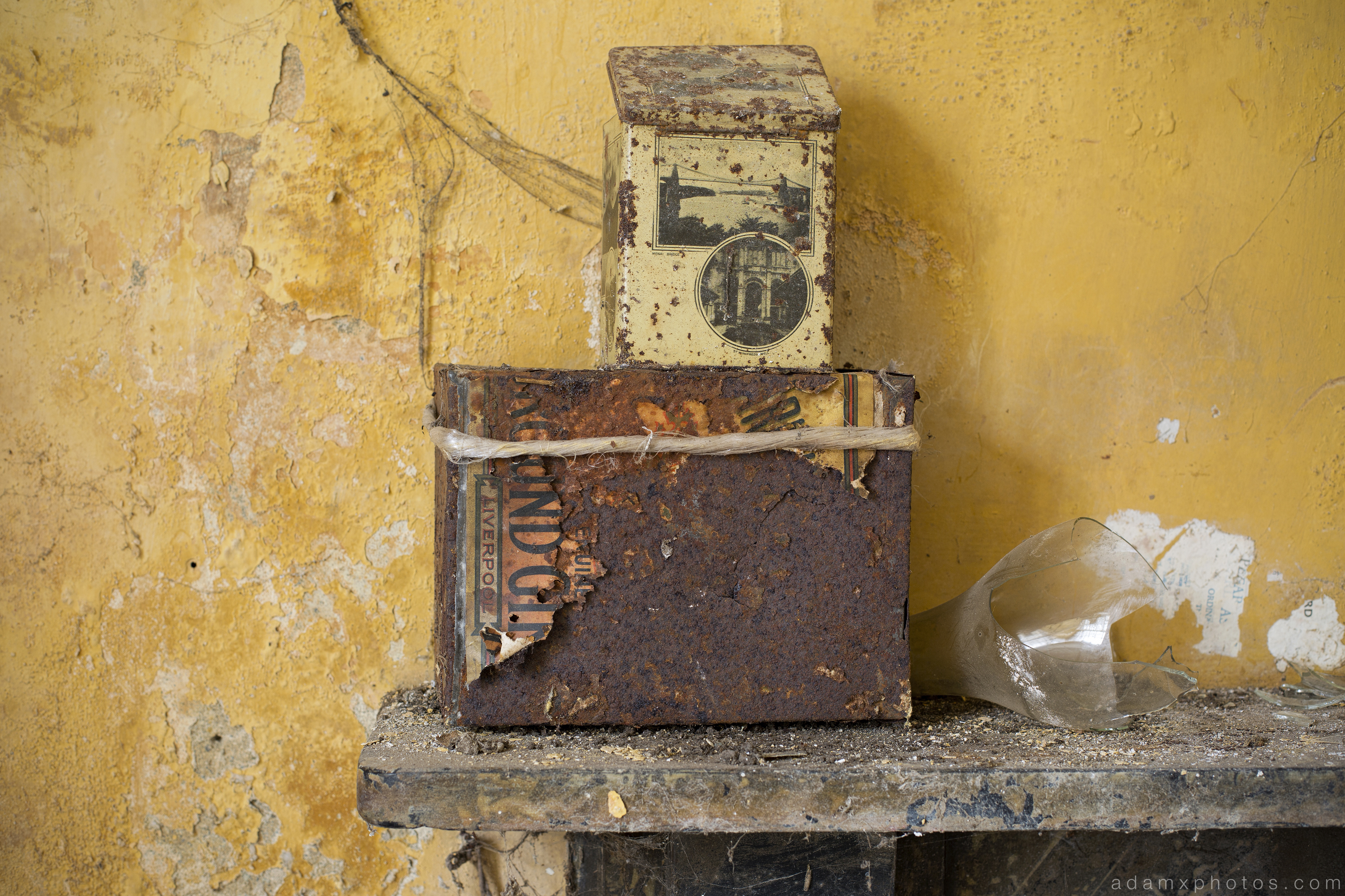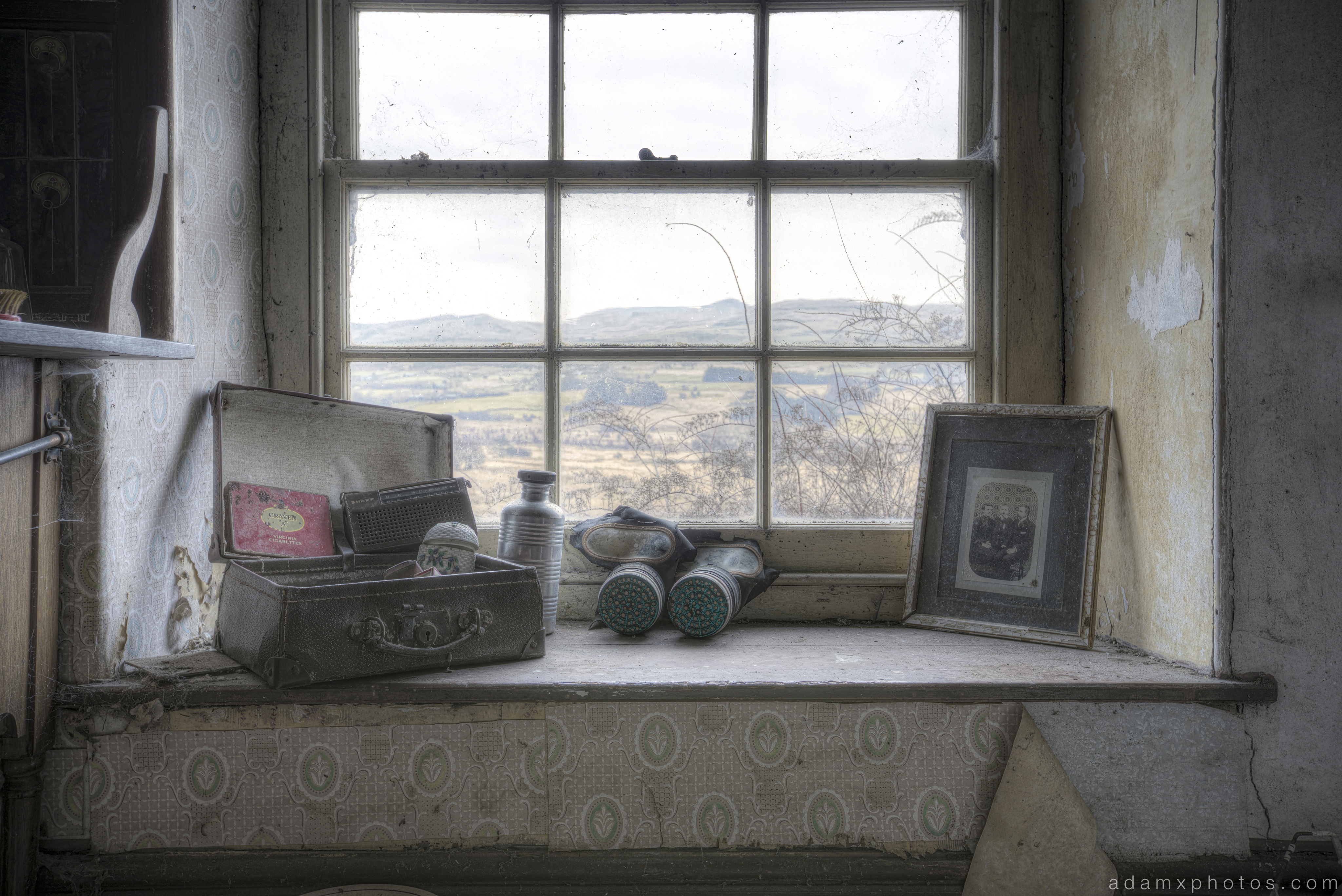 Old gas masks were amongst the many personal items which were left behind.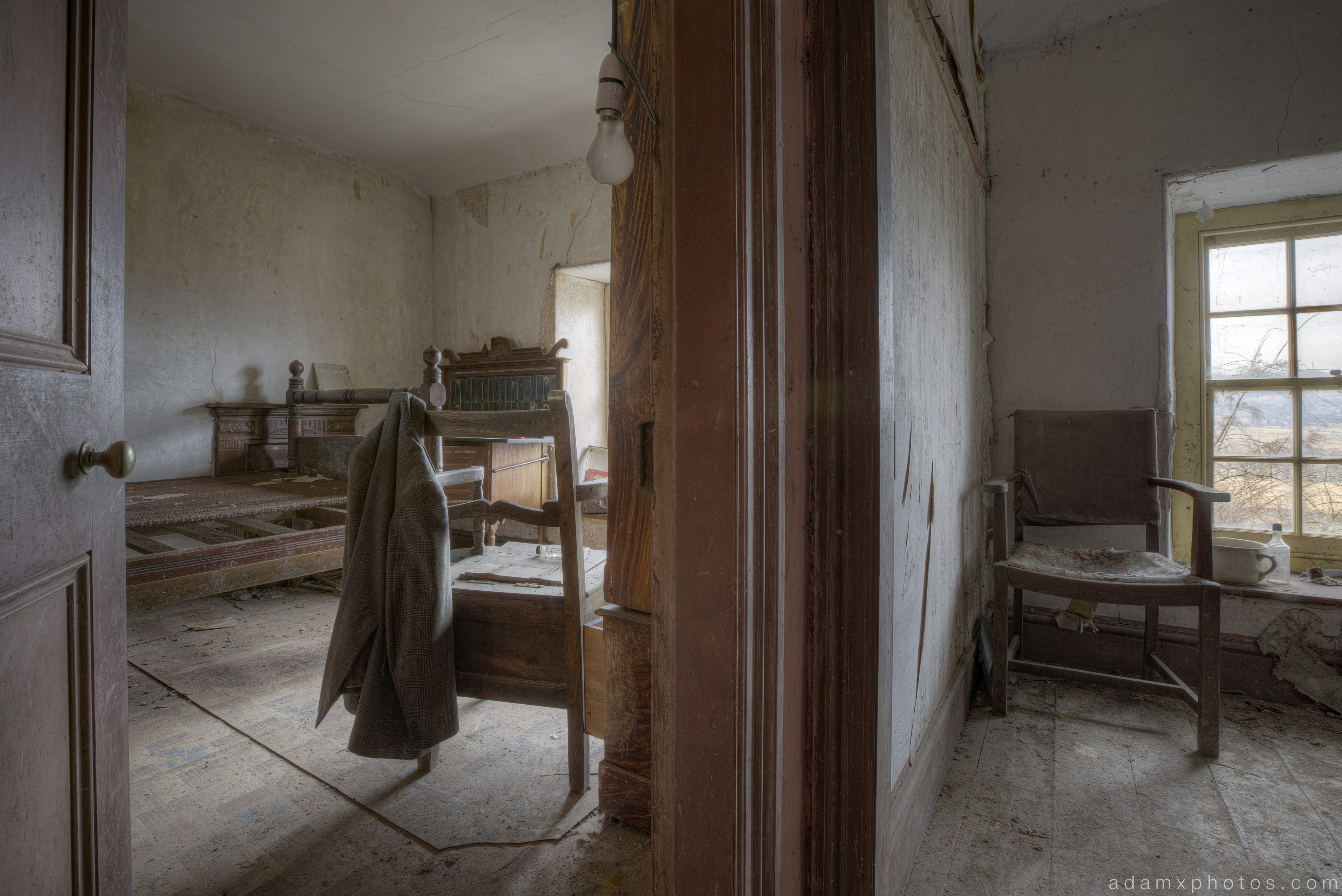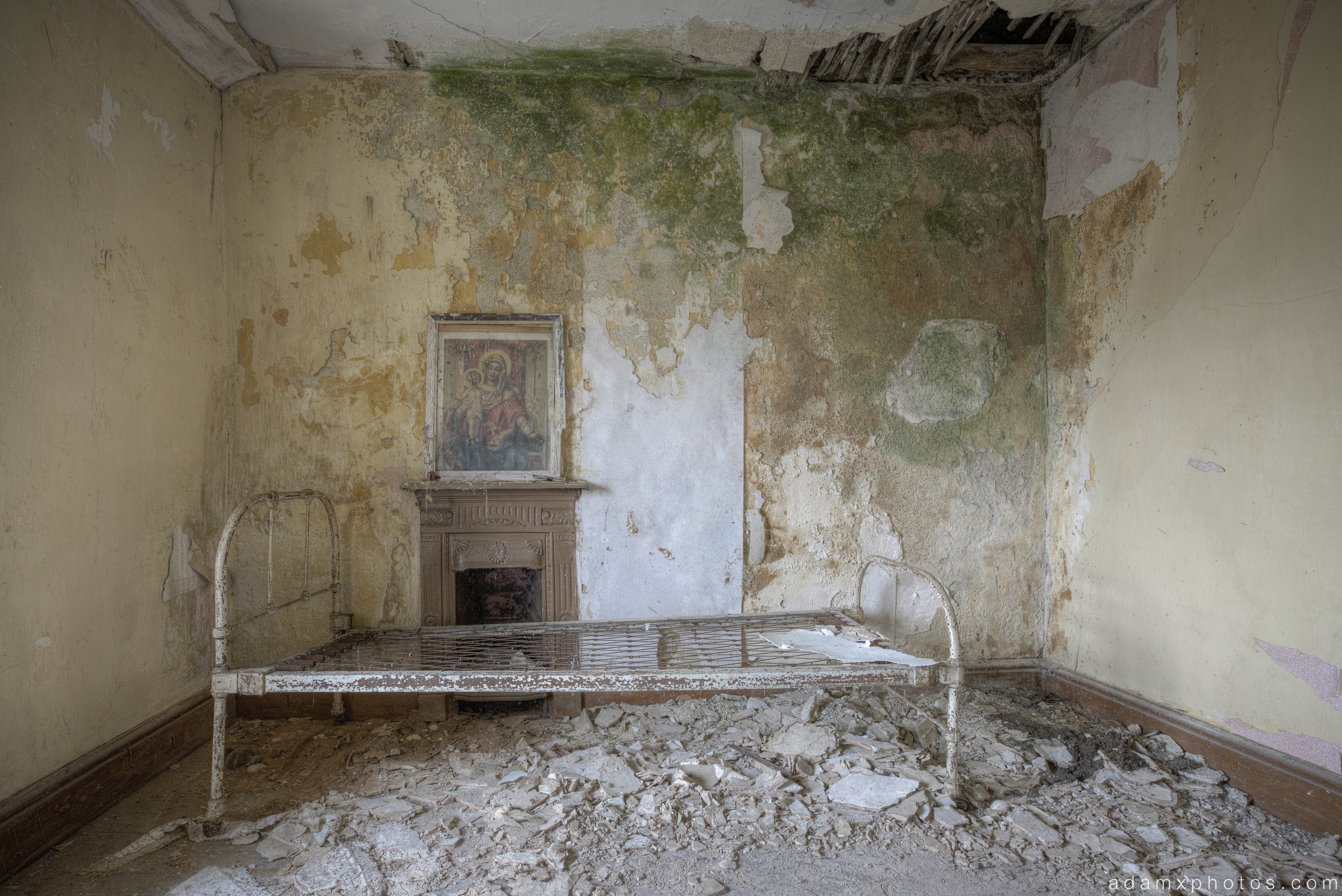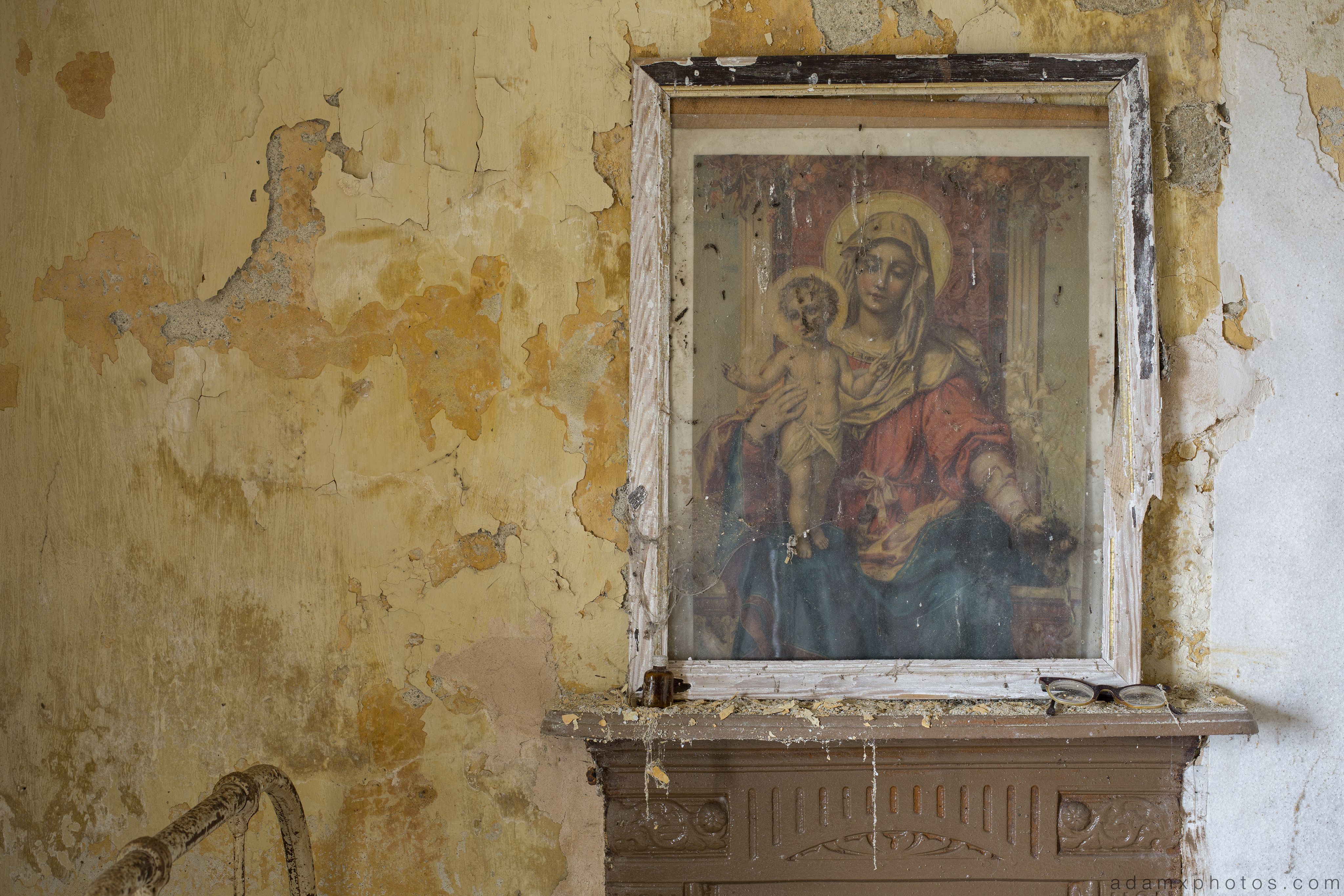 Old medicine bottles…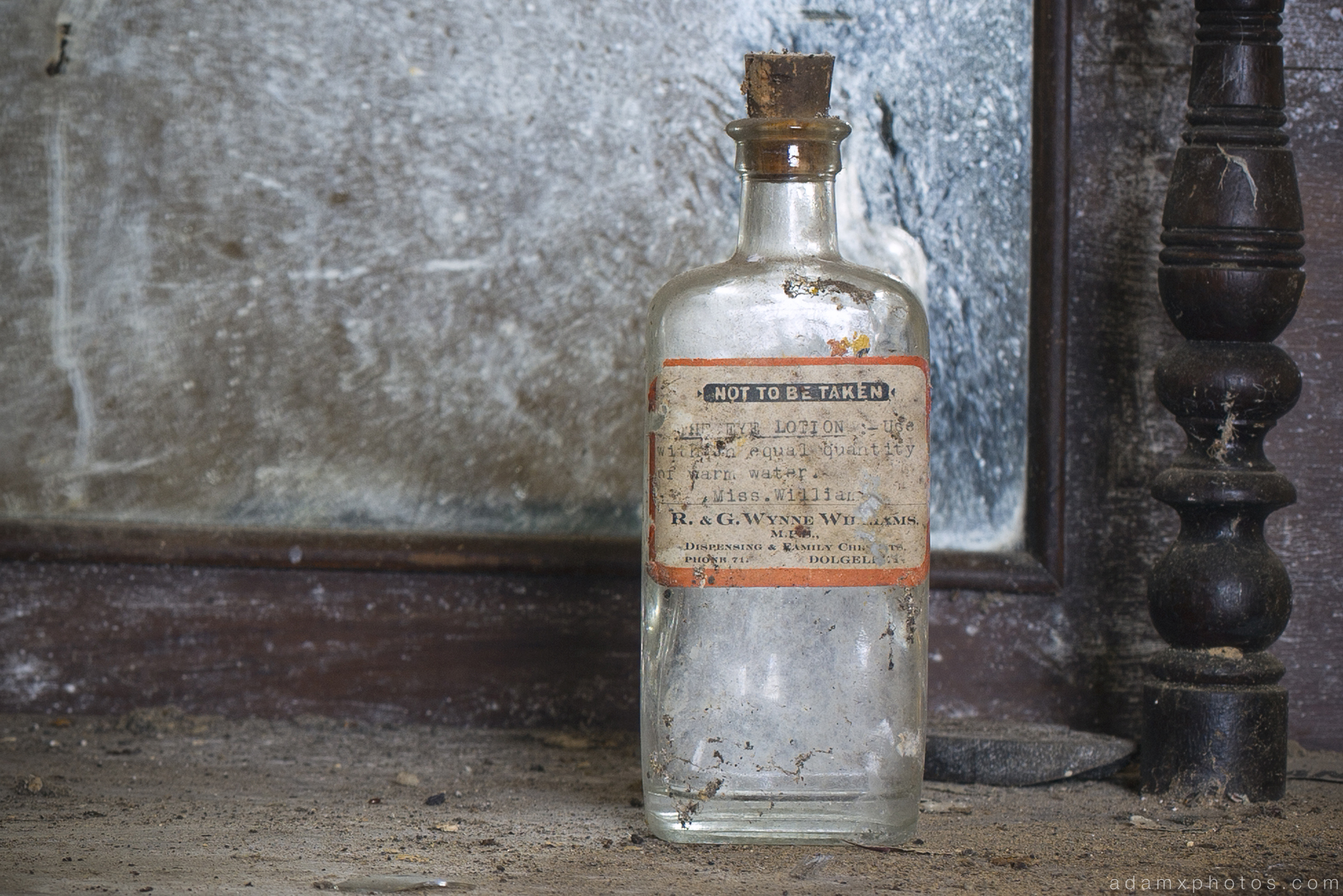 …I can imagine that with early mornings in the middle of the darkest Welsh winters it was good to have a backup alarm clock or two!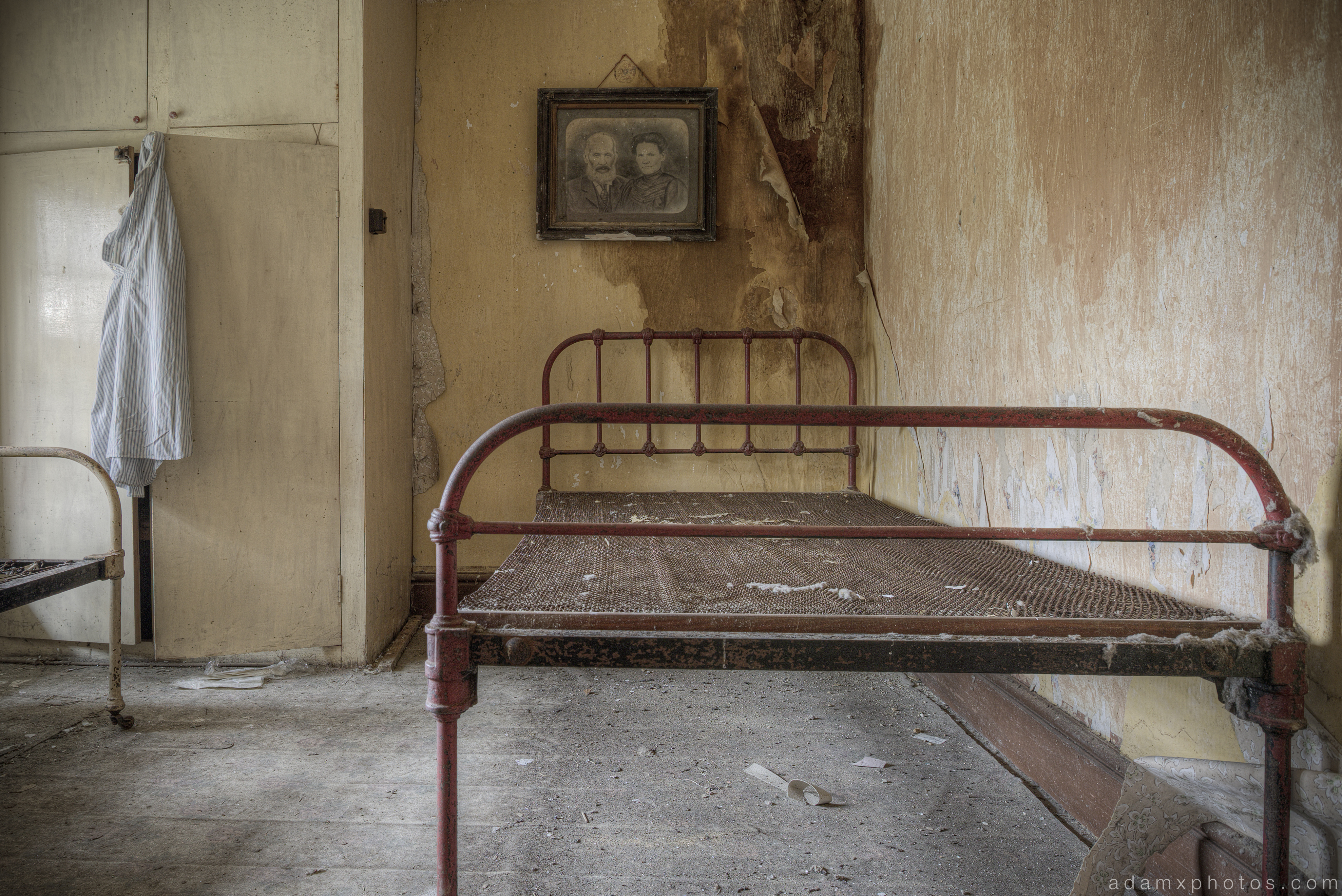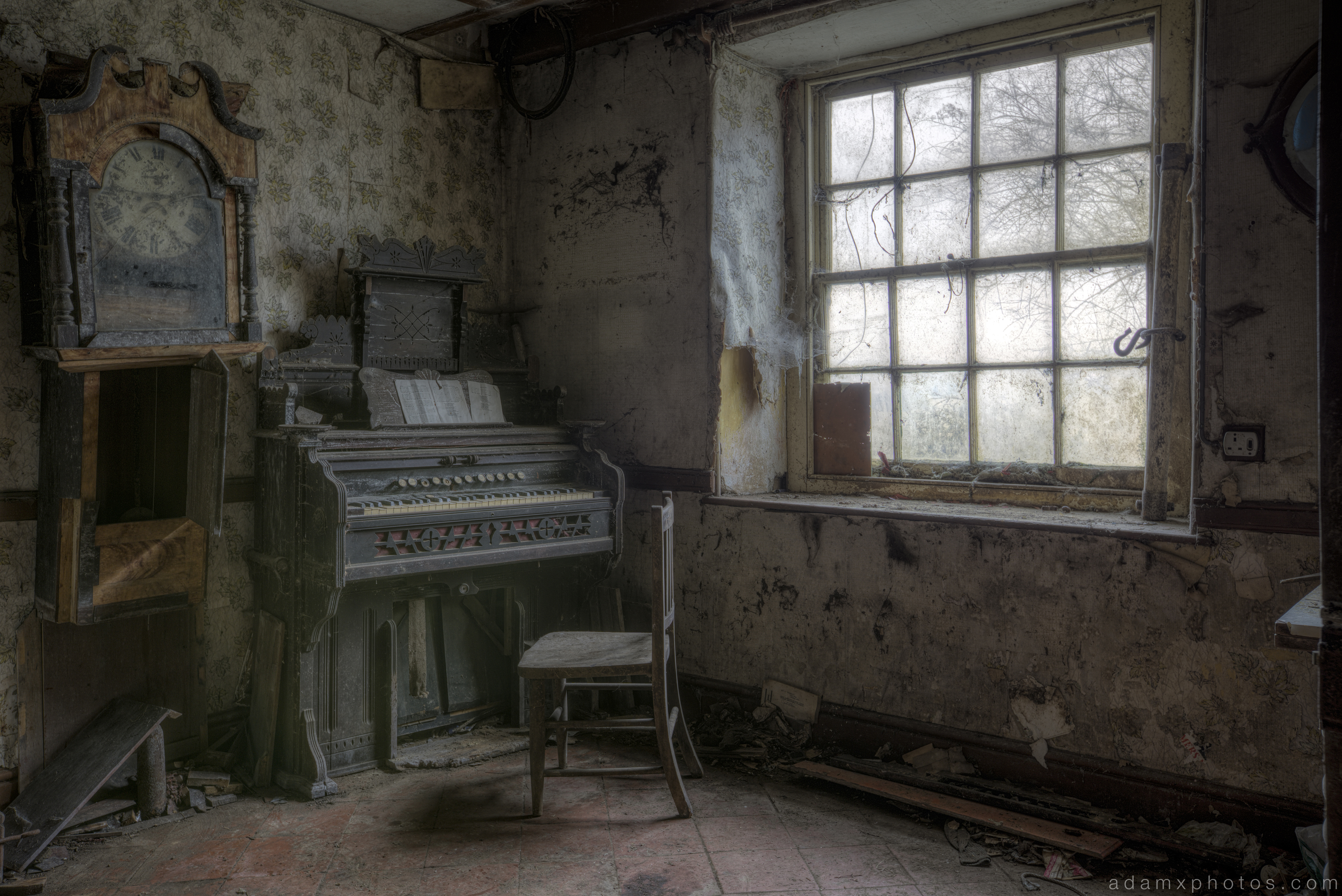 This ornate old organ was the most notable remnant still left behind, tucked in the corner of the kitchen. Perhaps the former owner would play whilst the other cooked?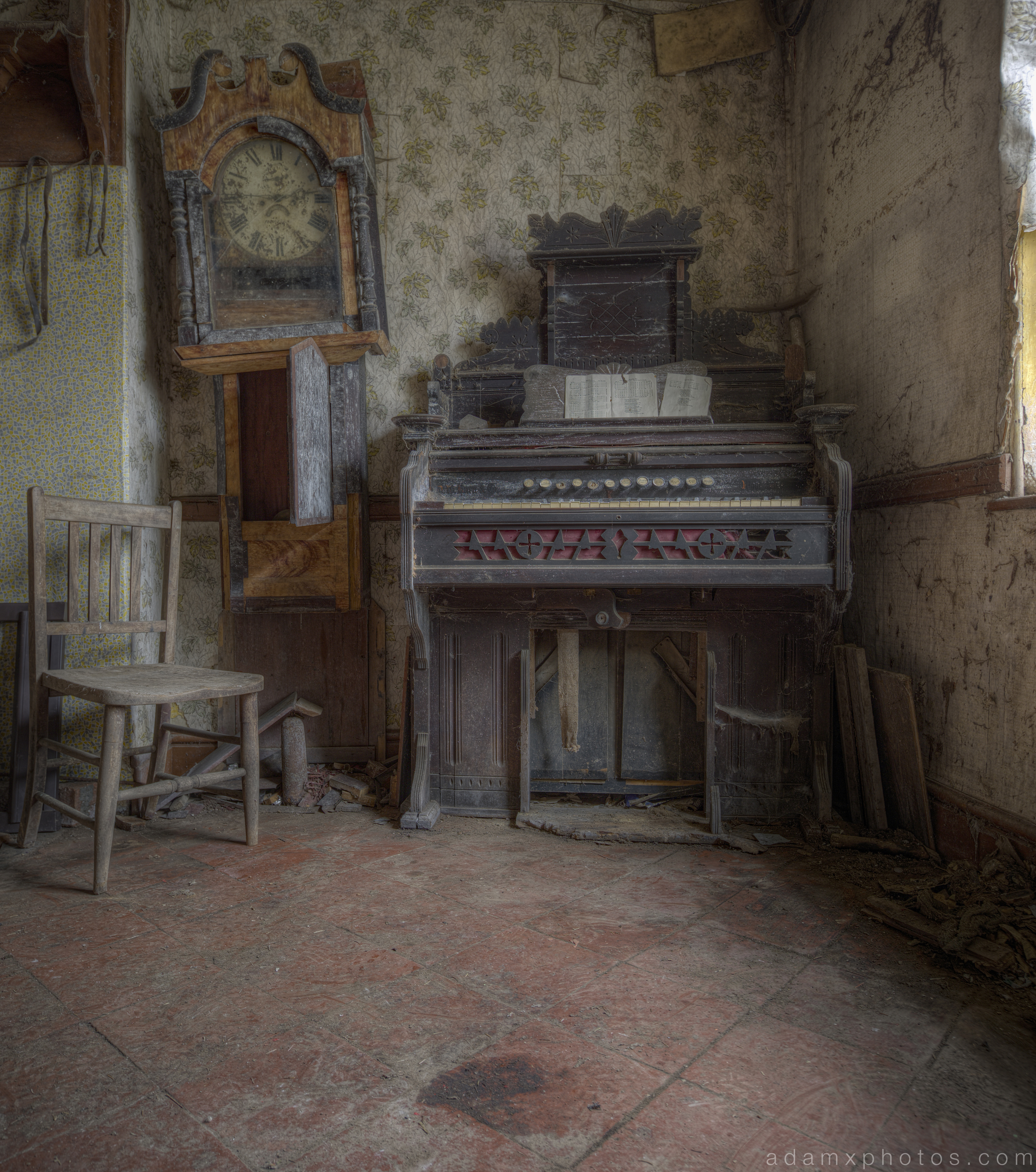 On our way back to the hire car we took a few shots of the ruined remains of and old Landrover…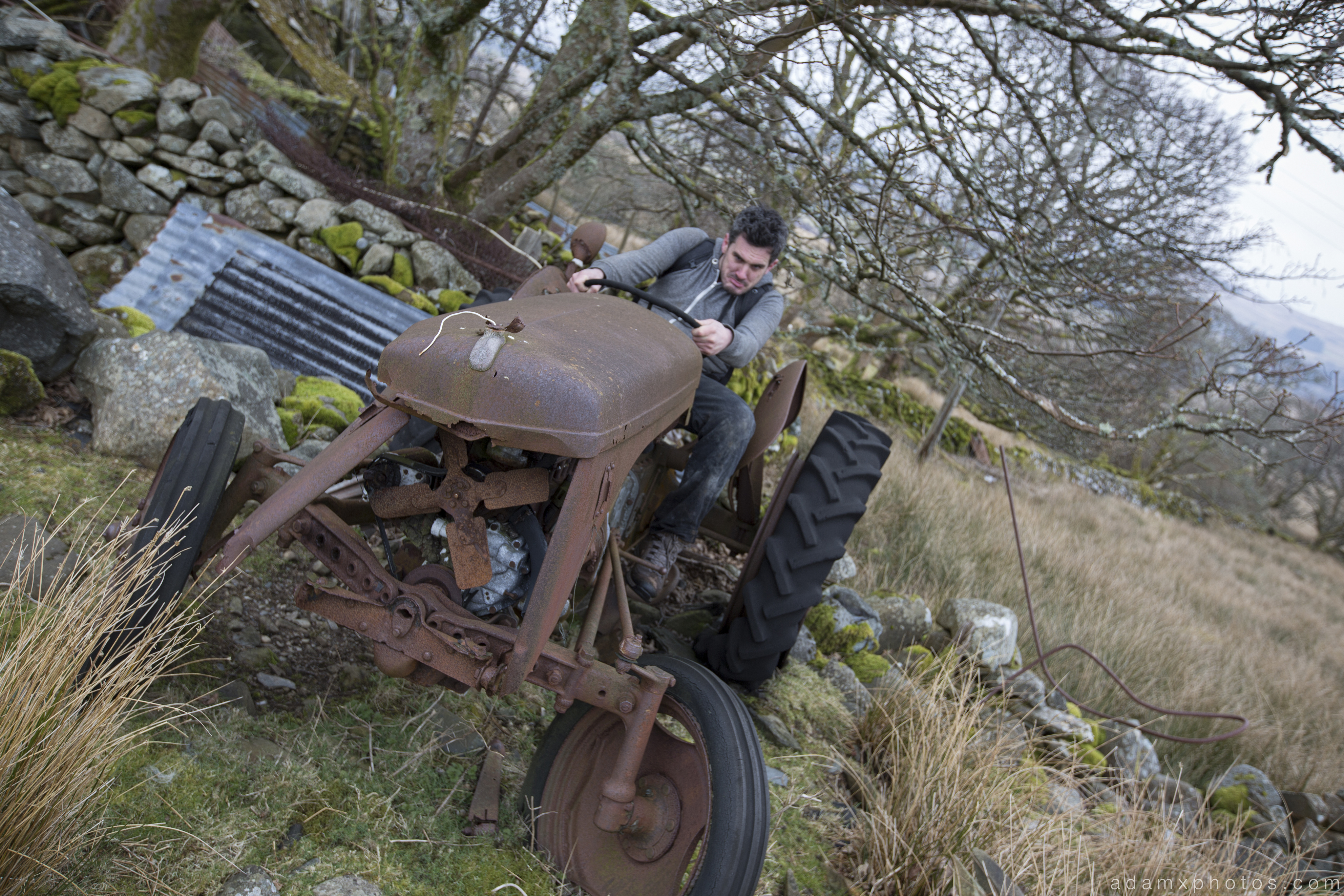 …and daft old explorer (James) on an even older tractor…
… and also had the pleasure of bumping into a group of fellow explorers, who we said brief "hello"s to before heading off.
Cheers
Adam X