This is my final post from the amazing time I spent exploring the Chernobyl Exclusion Zone at Easter 2015. It's a mish mash of all the various other photos I took which don't warrant their own reports…
As always, click on a photo to VIEW LARGE
The Journey There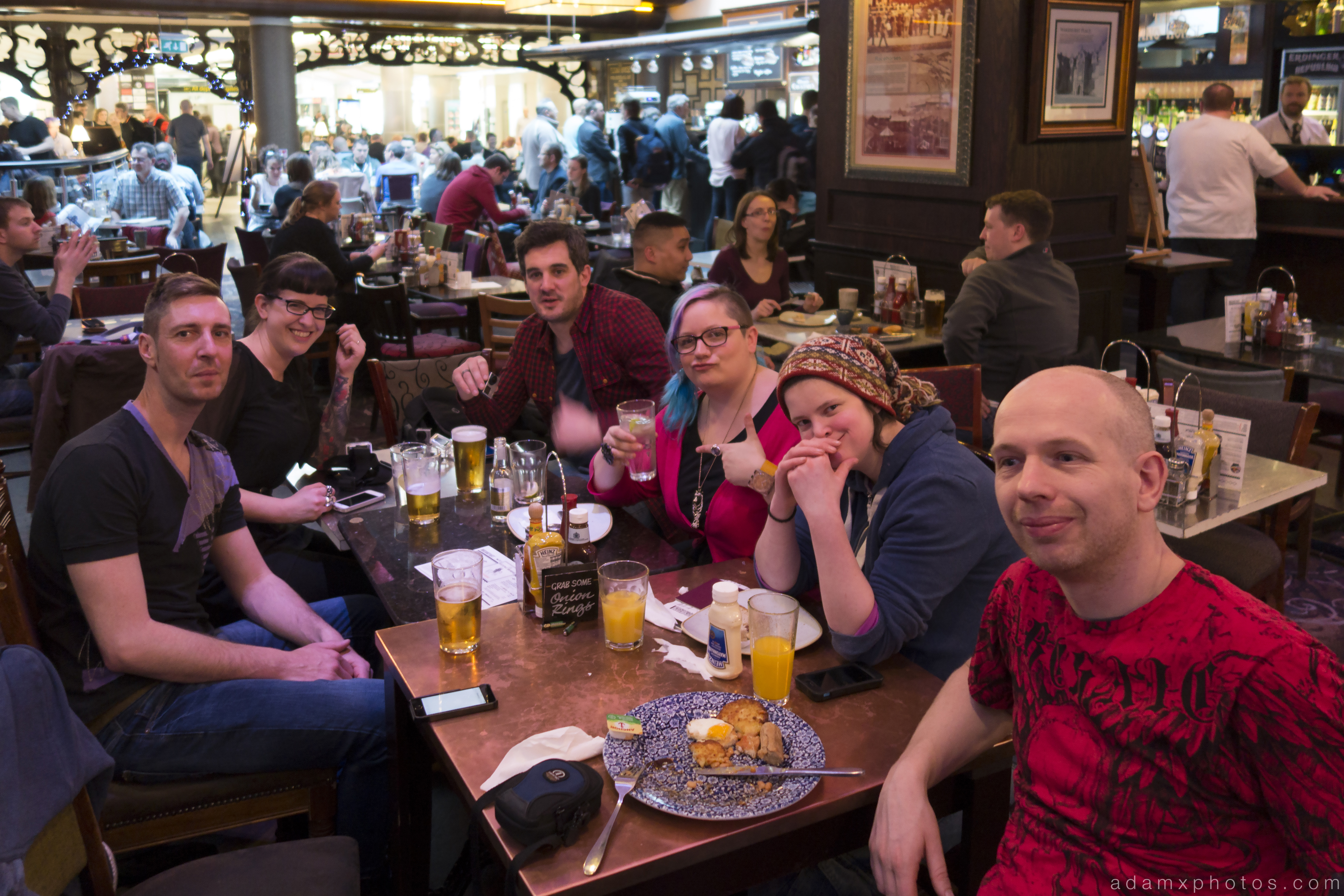 Part of our motley crew assembled at Gatwick airport – naturally we headed straight to the bar…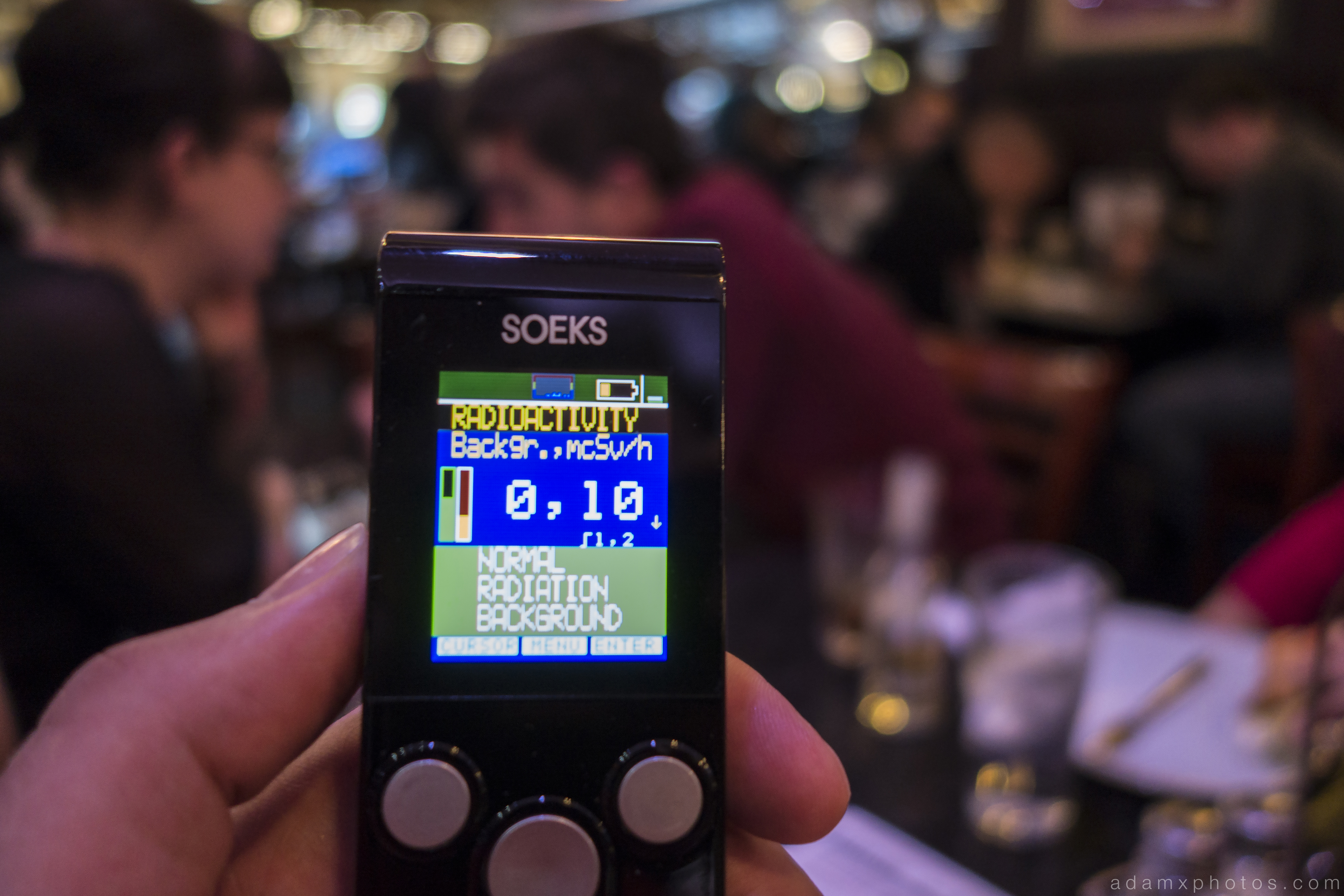 …where radiation levels appeared to be normal.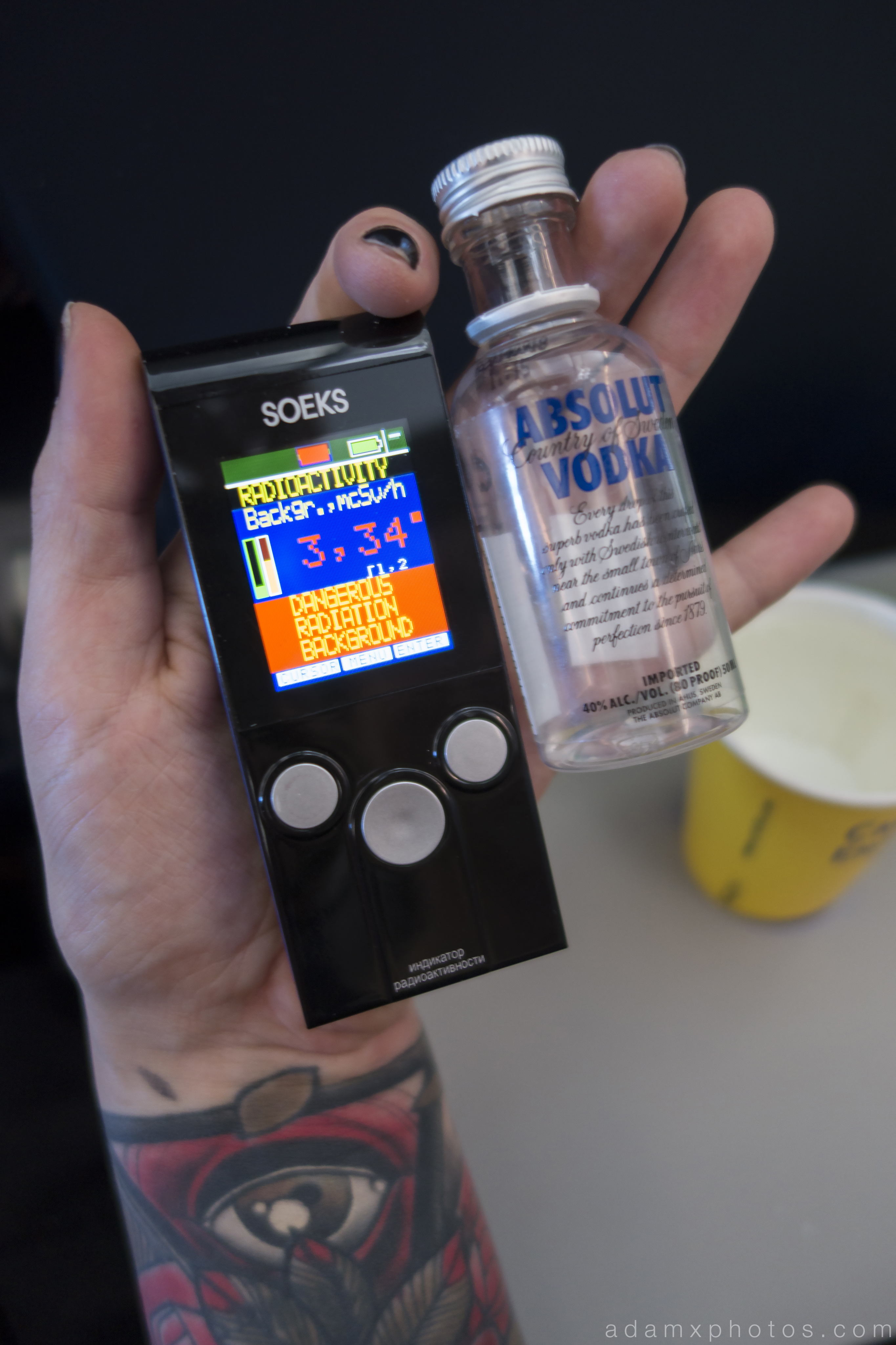 However, once we were airborne and at cruising altitude the background radiation level soon rocketed – this demonstrates the long-term health dangers that commercial pilots and air stewards face in their jobs. Luckily we had vodka to protect us…

…and cheap and tasty Ukrainian beer! 🙂
Slavutych
The city of Slavutych was purpose built in less than two years to rehouse the evacuated personnel of the Chernobyl Power Plant after the disaster, predominantly the former residents of Pripyat. We stayed here, and caught the workers' train to the Power Plant station each morning.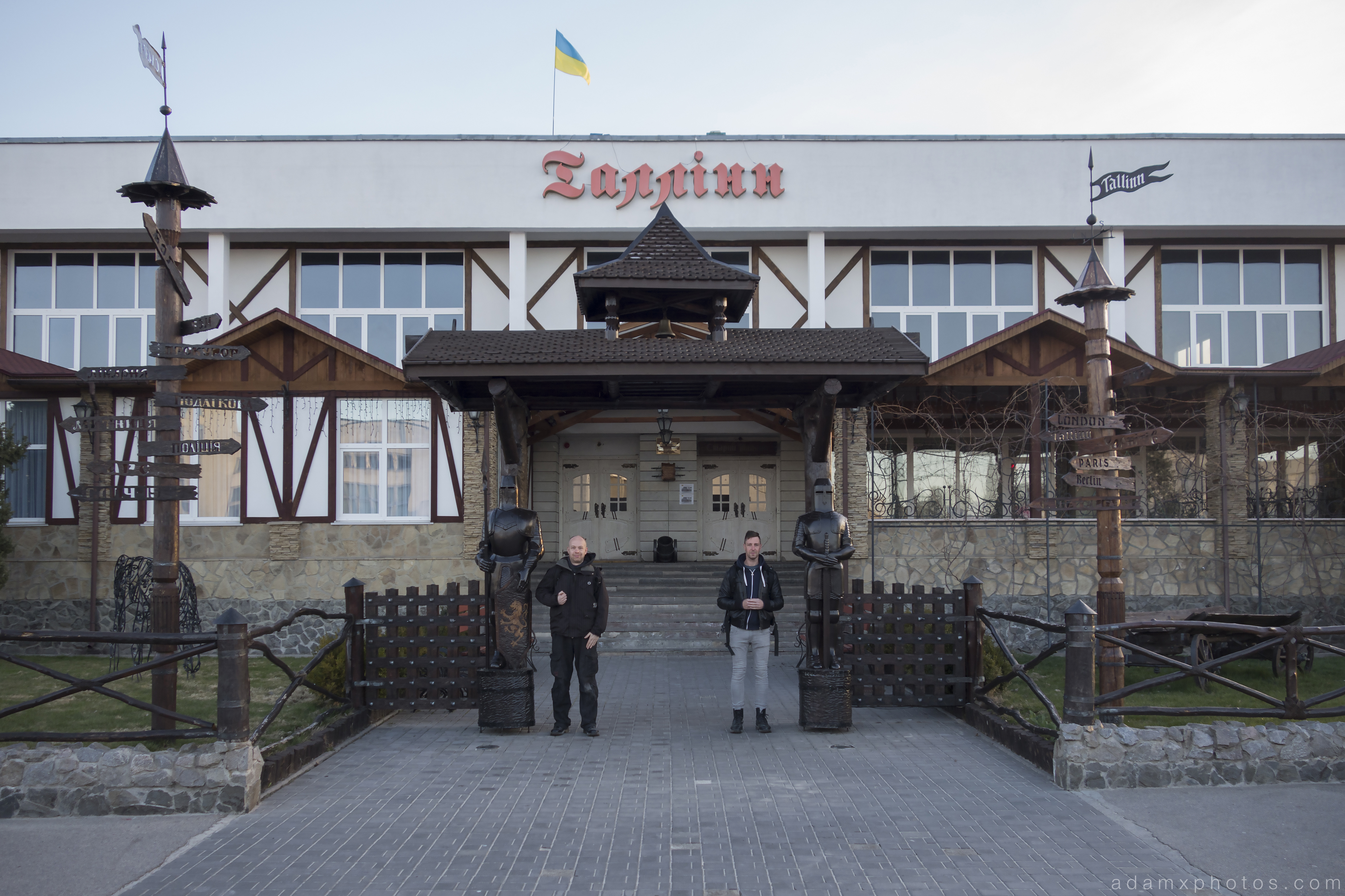 Outside the restaurant where our group would convene for breakfast each morning…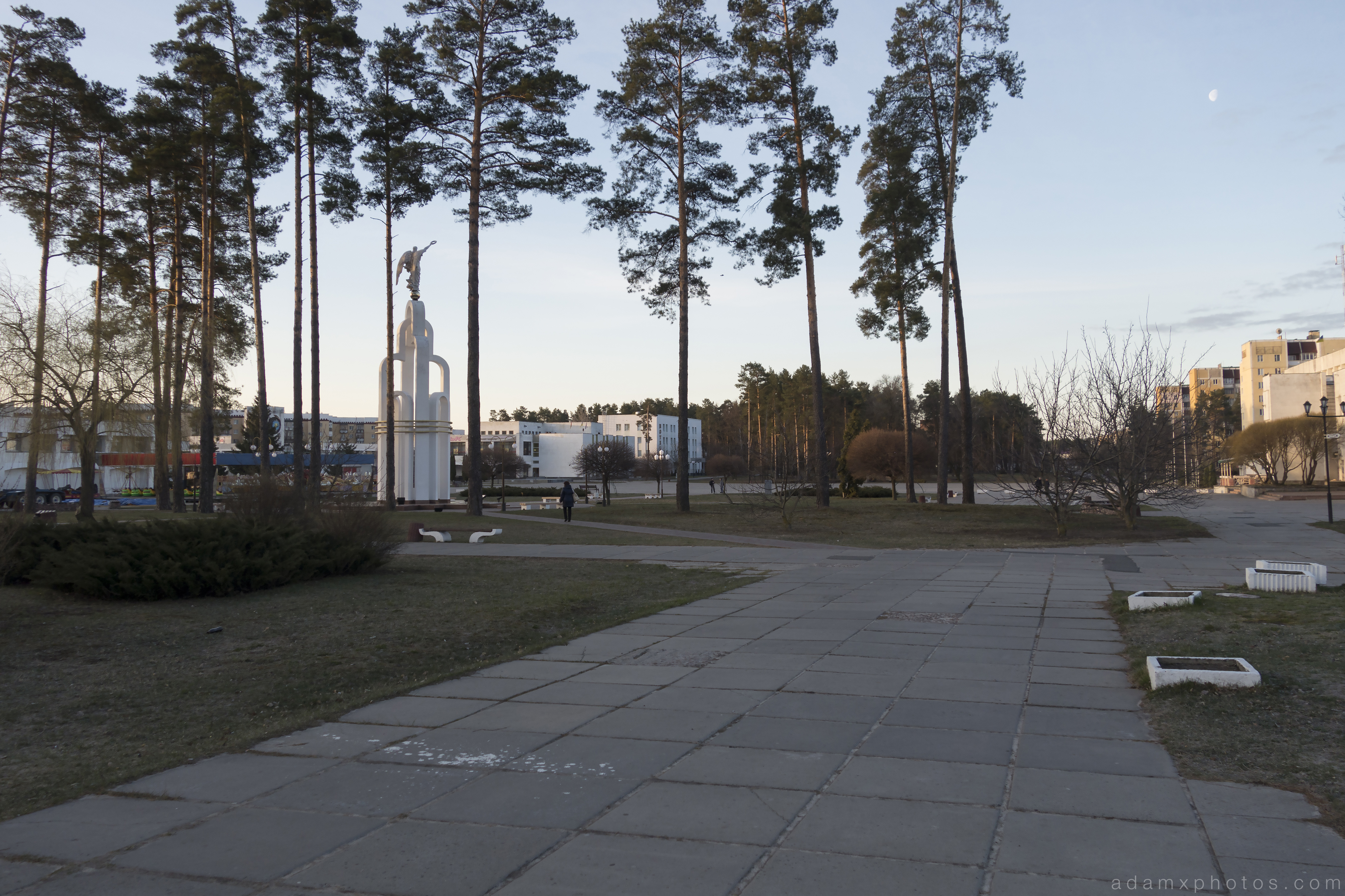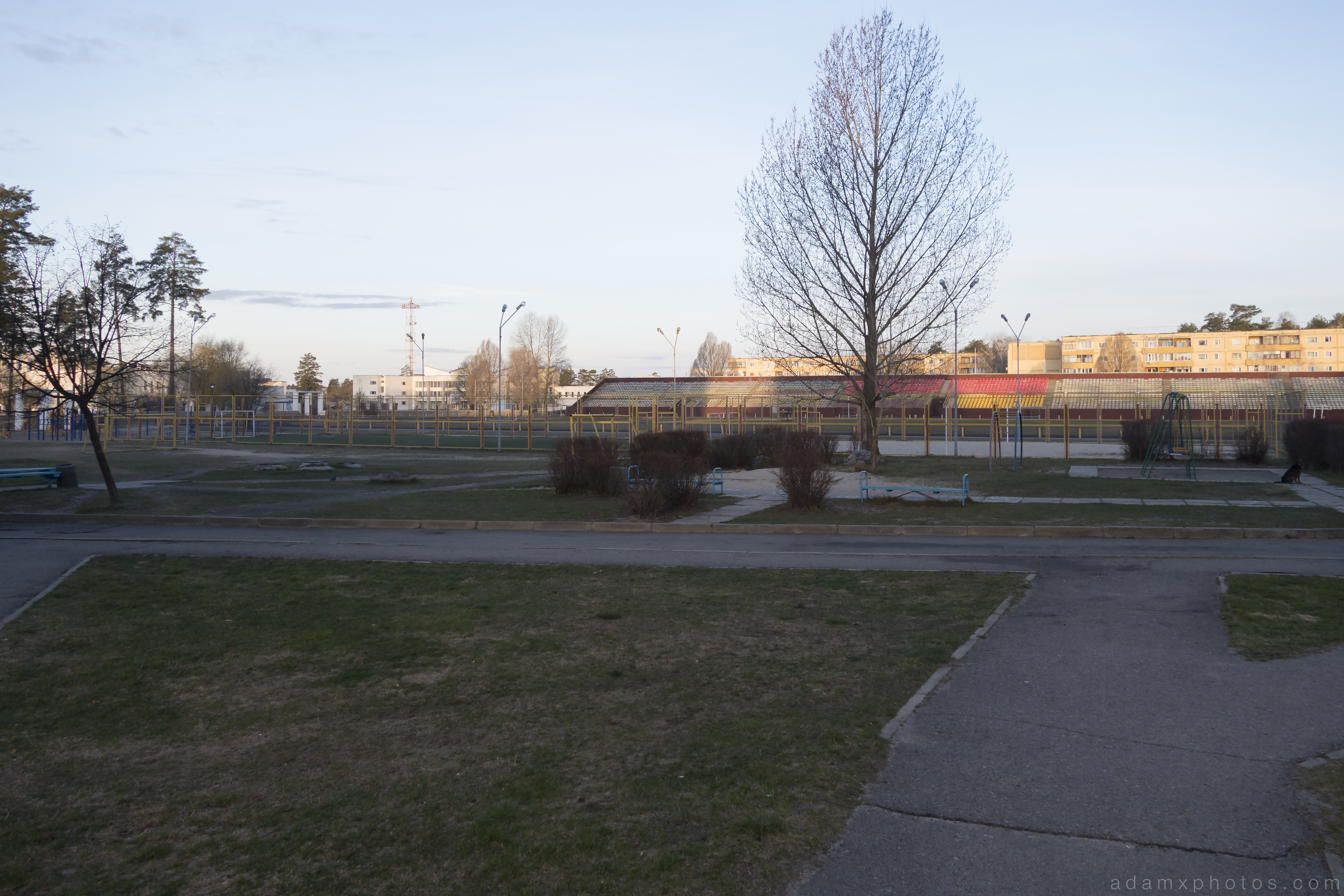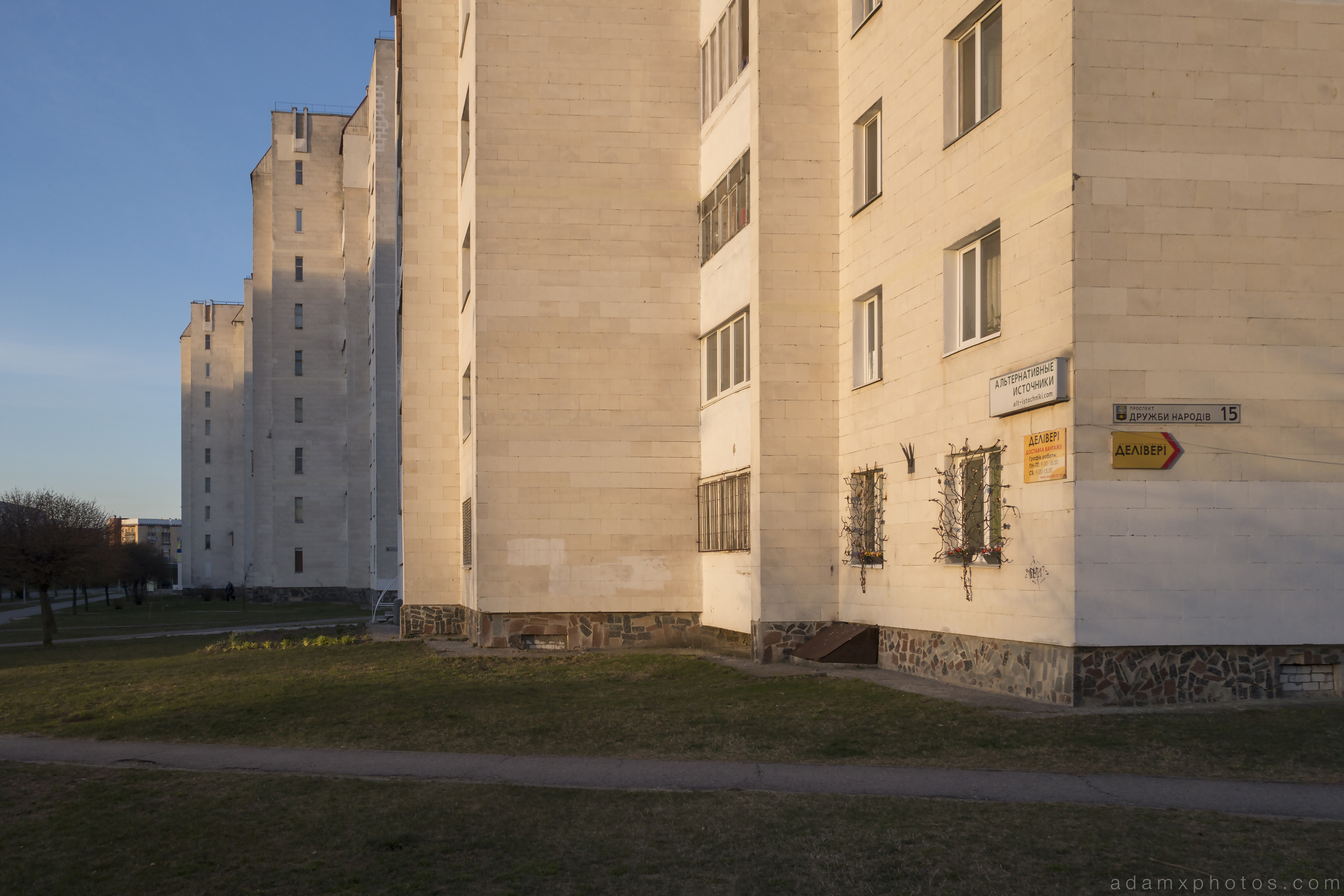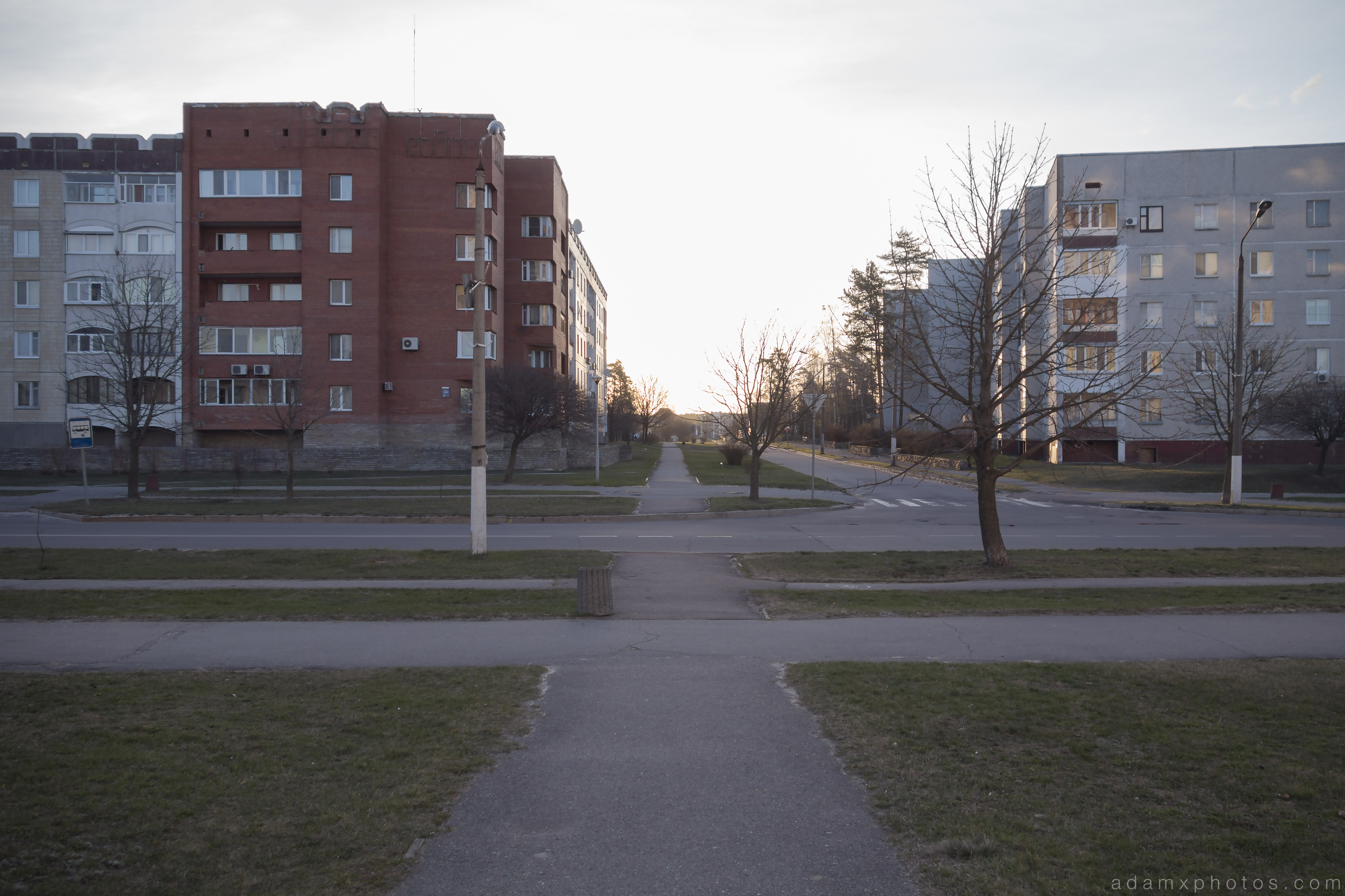 The train from Slavutych to Chernobyl Power Plant station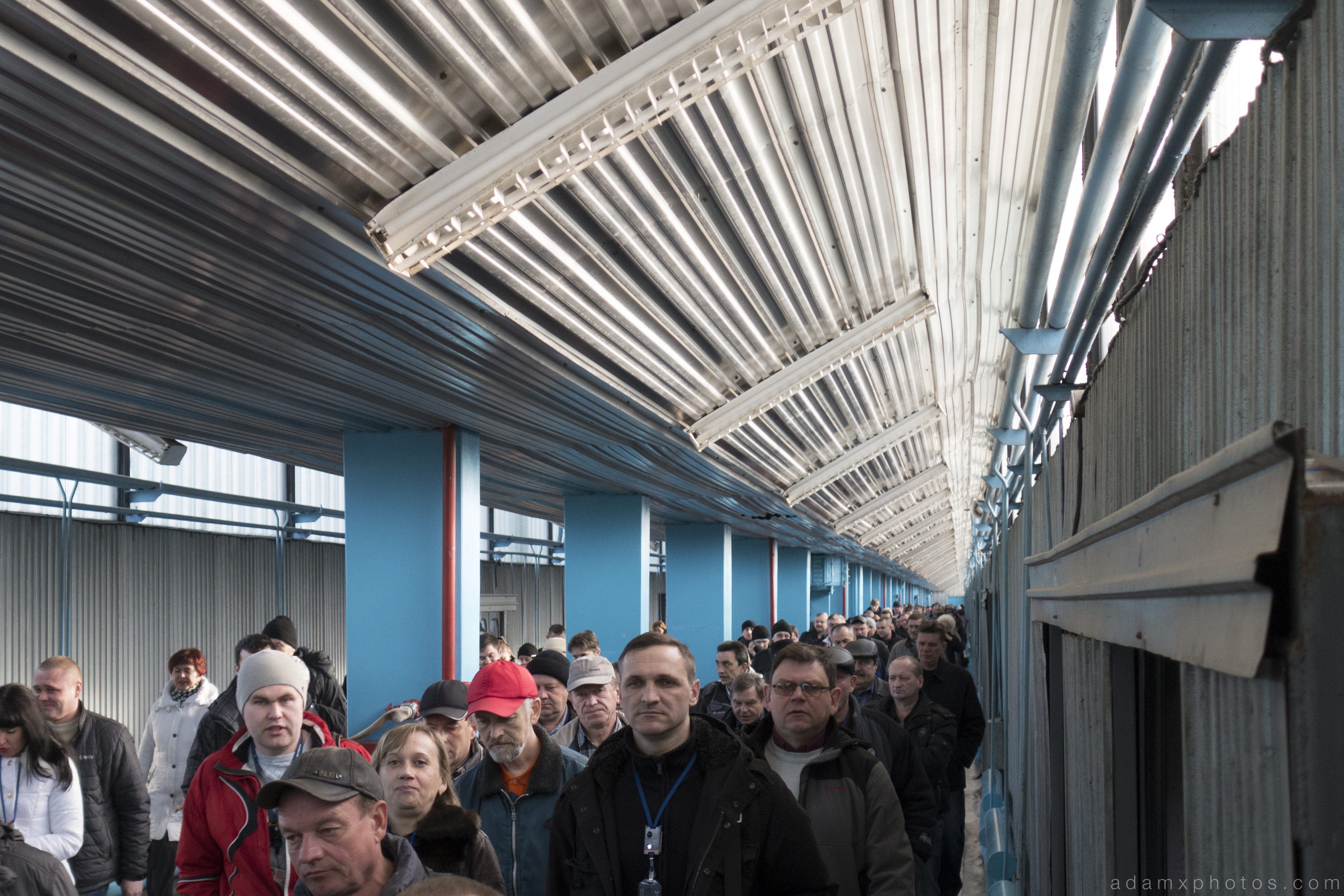 Here's a quick shot of rush hour at the Chernobyl Power Plant train station. The only commuters were the power plant workers and our group. We had to pass through strict passport control and full body scanners to be allowed off the train platform each day.
The Power Plant Workers' canteen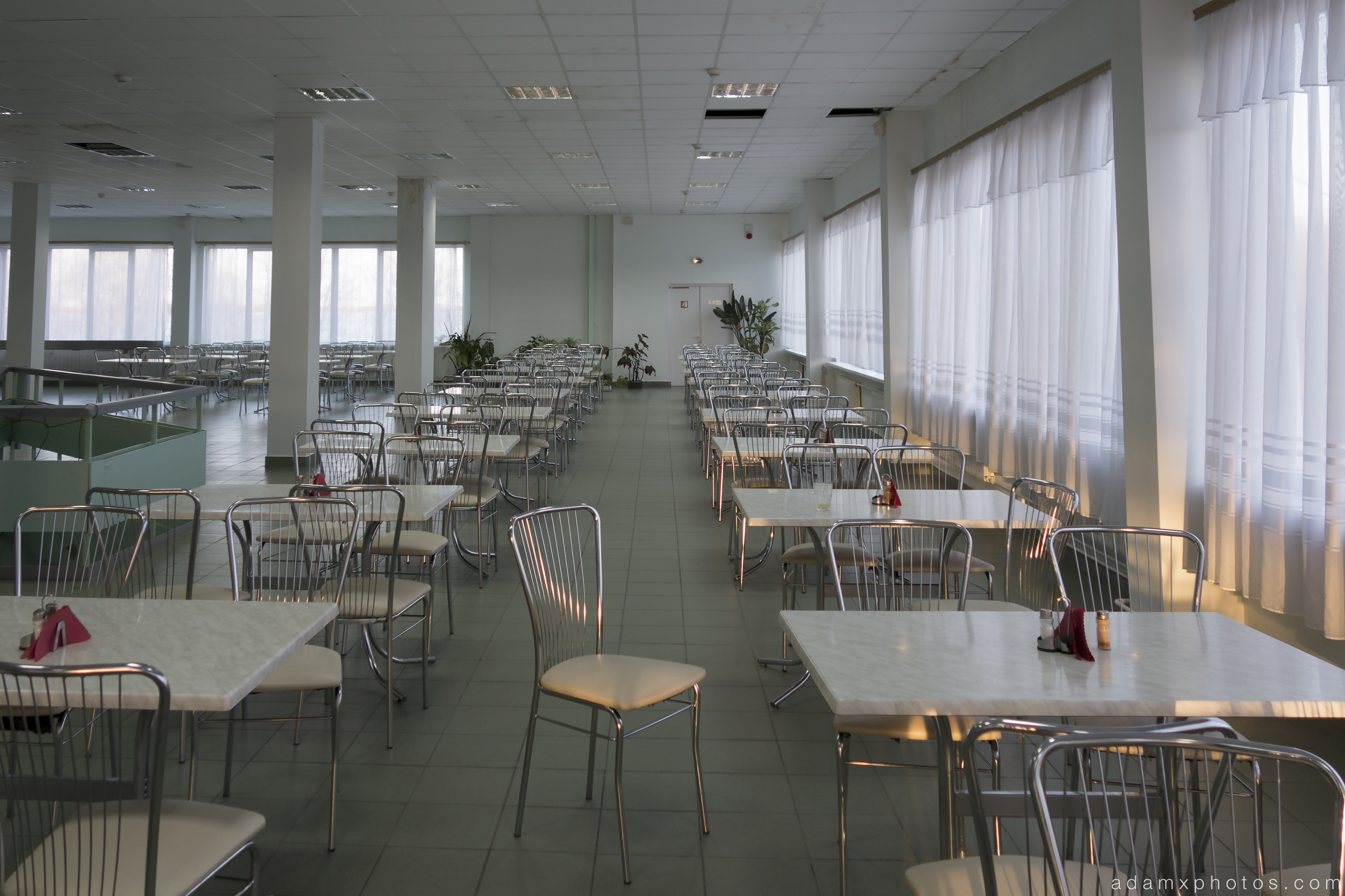 We ate our lunches and some evening meals at the workers' canteen at the power plant. The food varied from tolerable to pretty grim – flaccid chicken which had the consistency of fish, coated in a soggy egg coating, all washed down with a truly revolting drink made from local birch sap.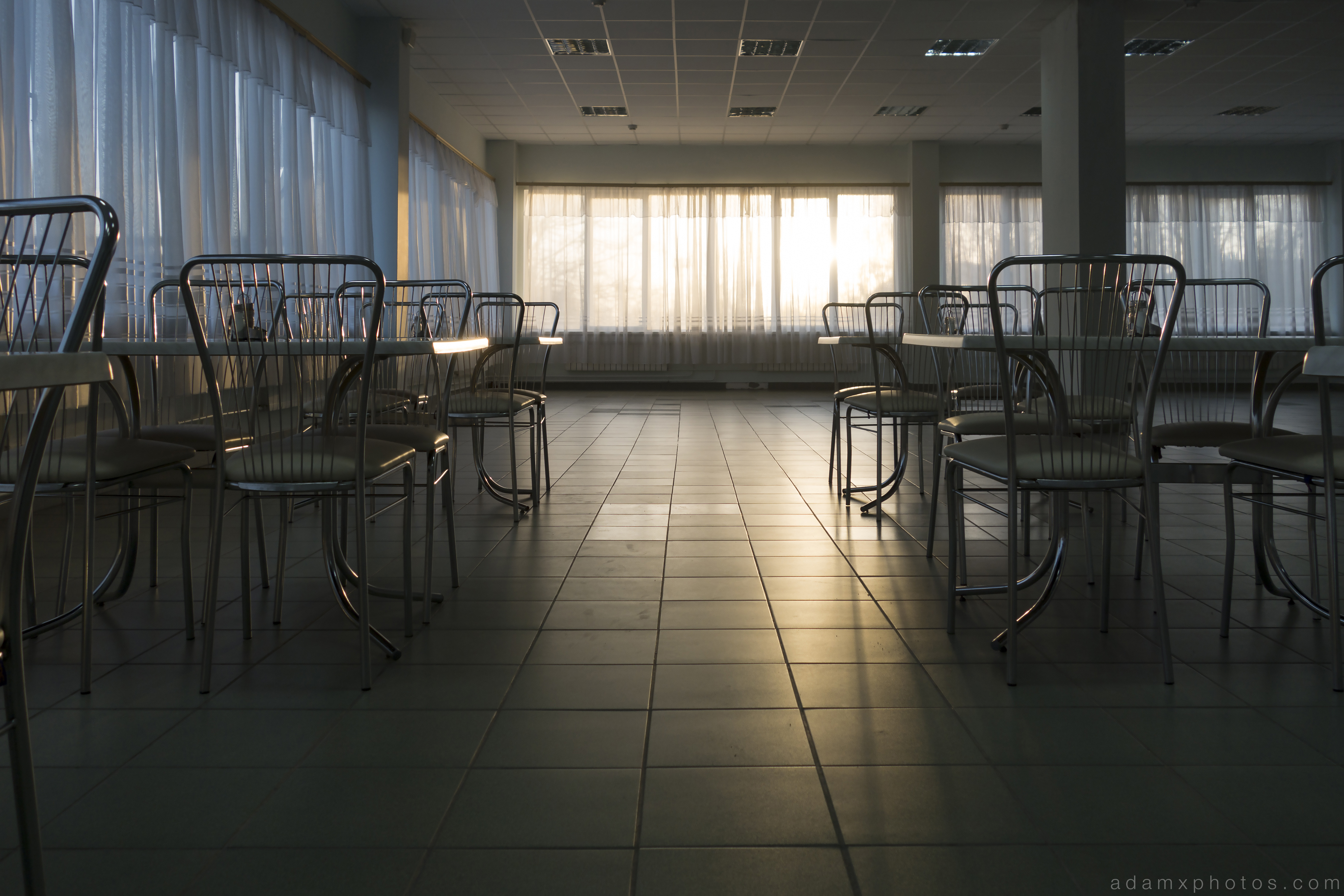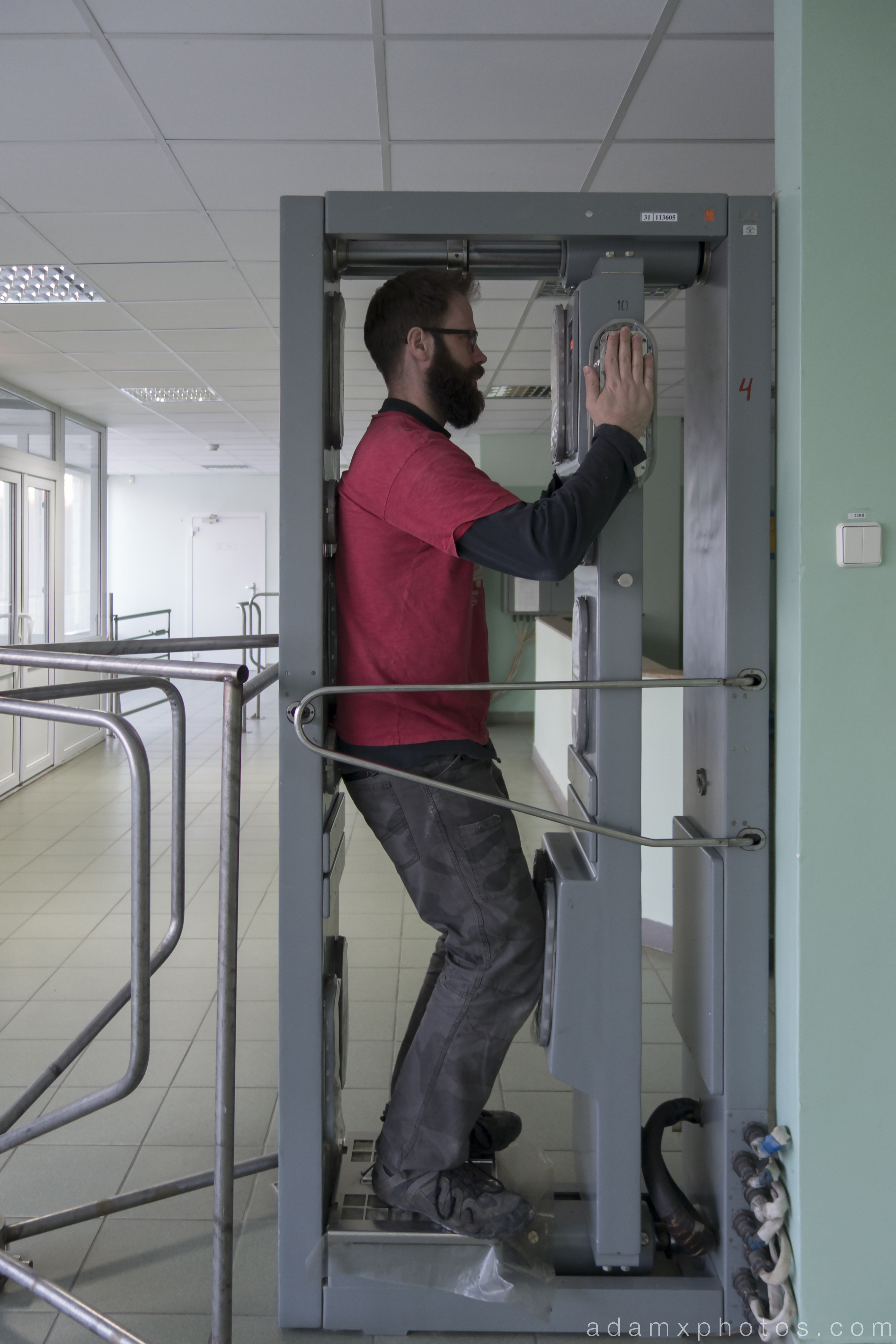 A body scanner by the canteen – not really built for my height!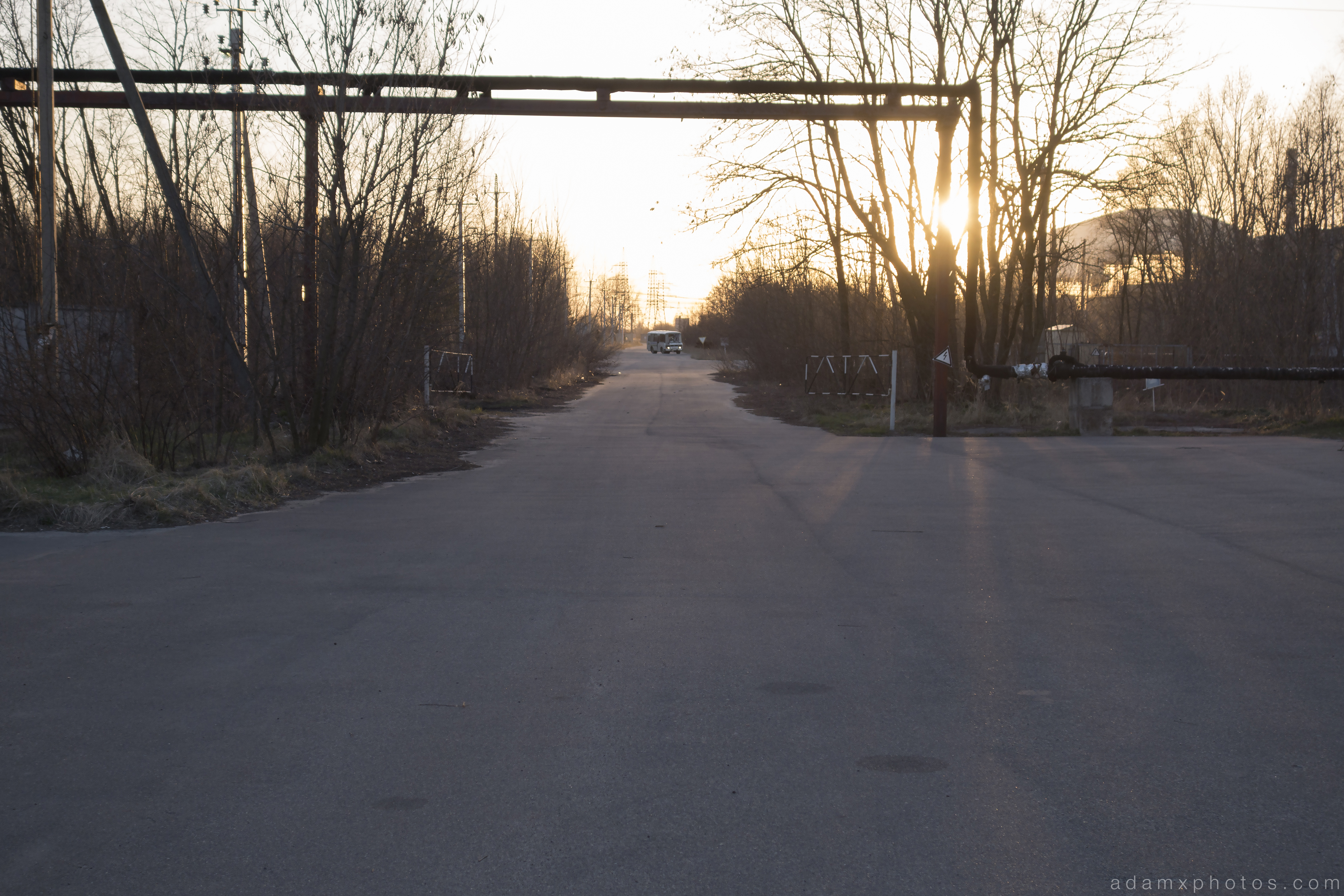 Travelling through the Zone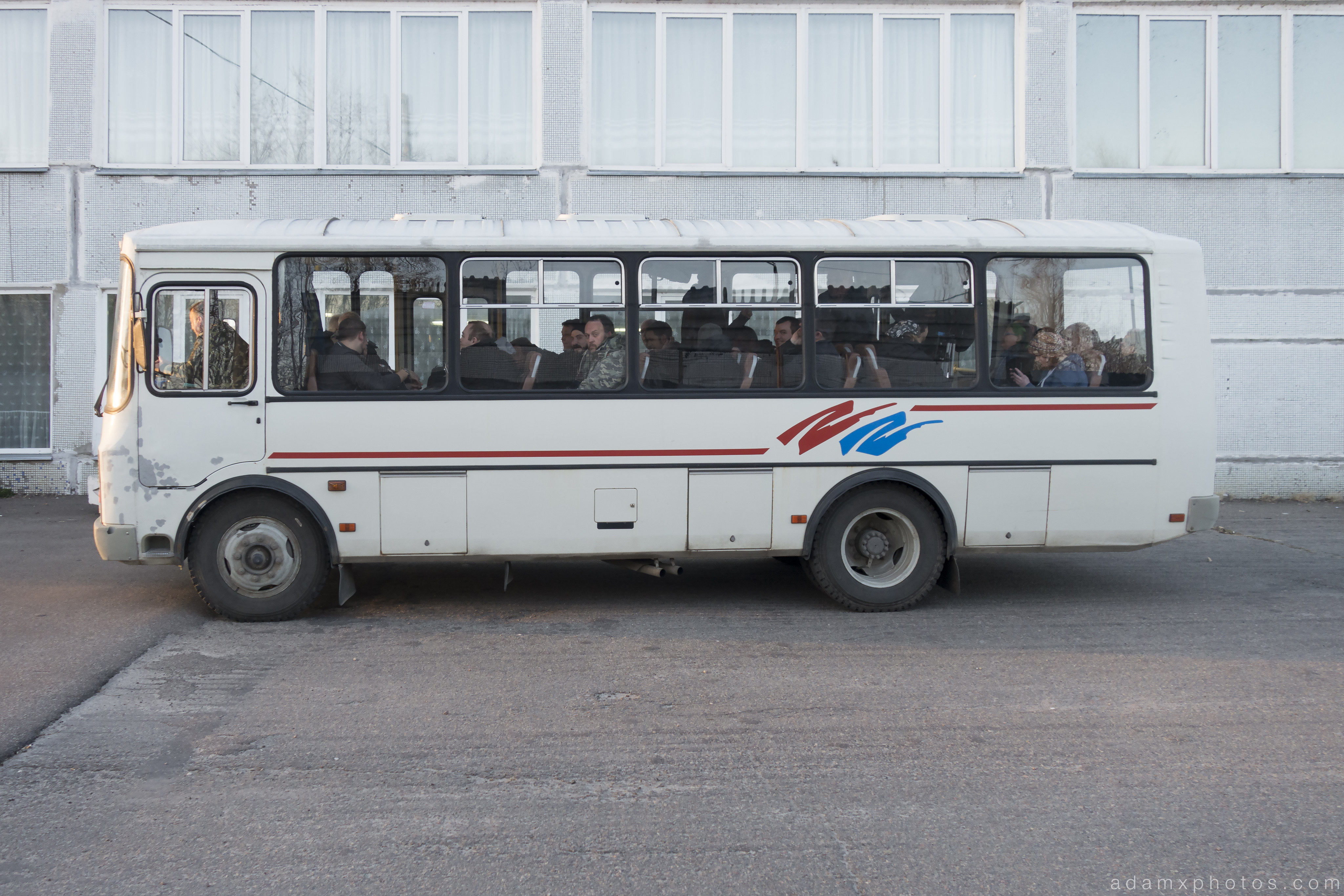 The bus in which we travelled around the Exclusion Zone – the shock absorbers died circa 1987…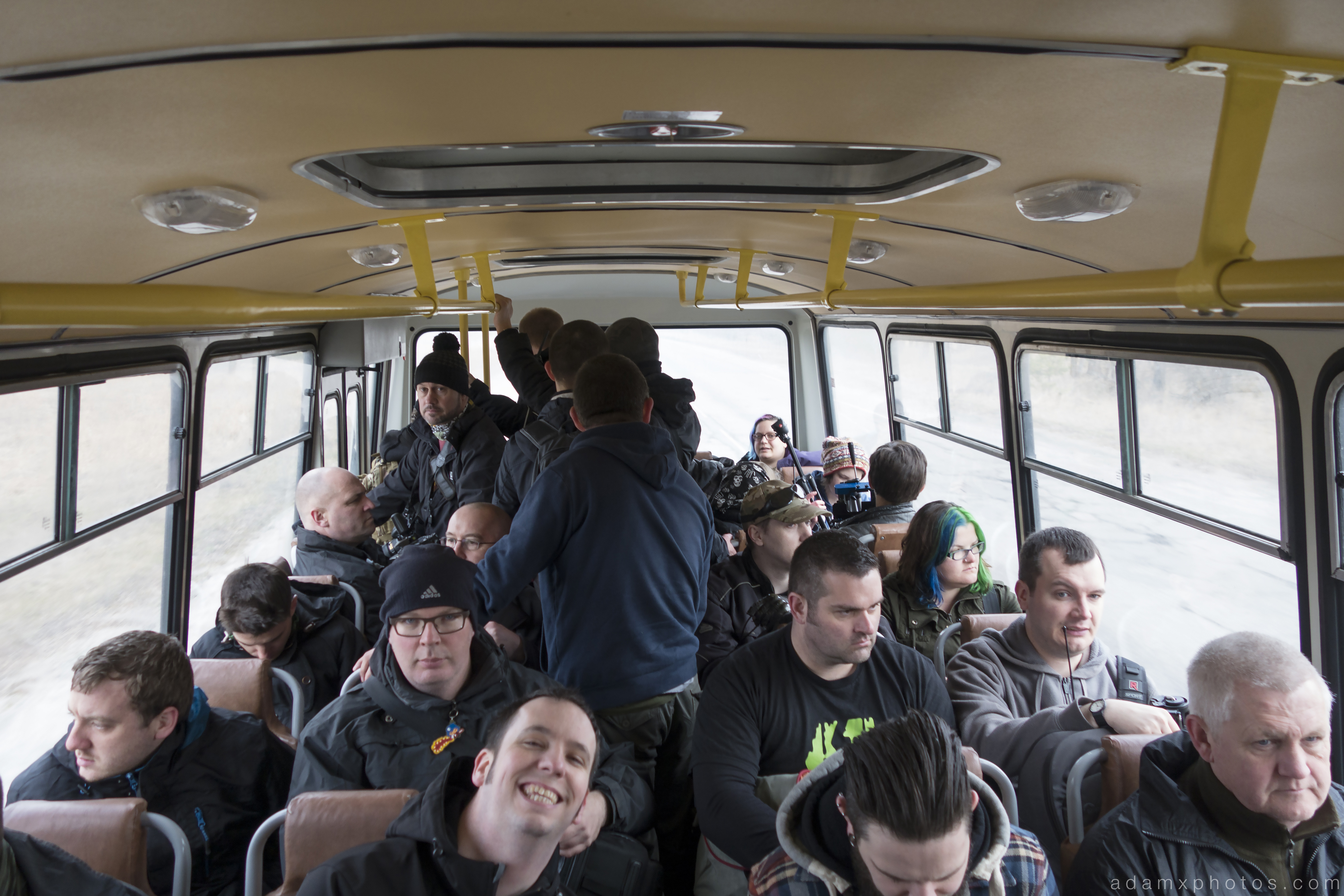 The gang!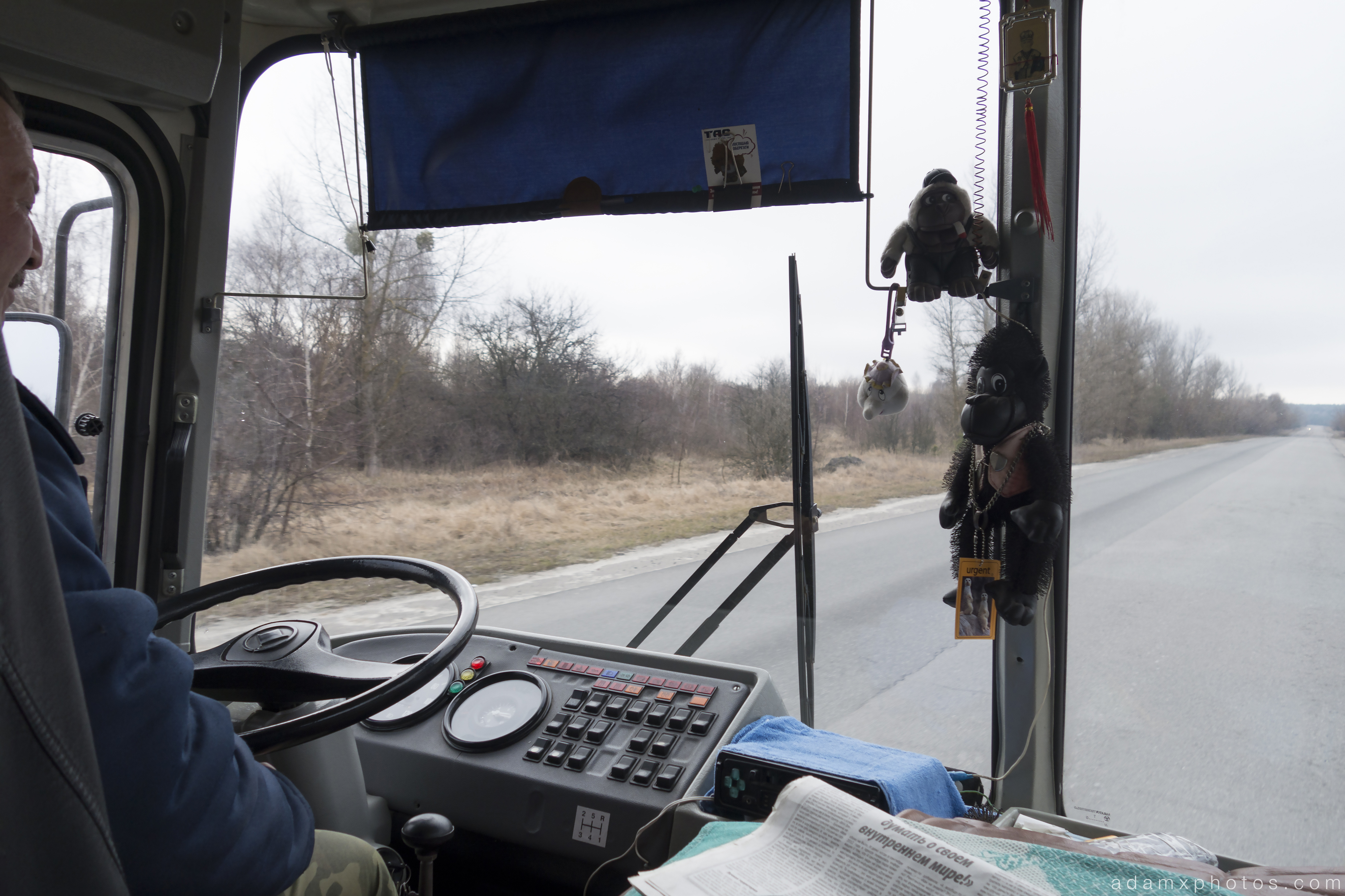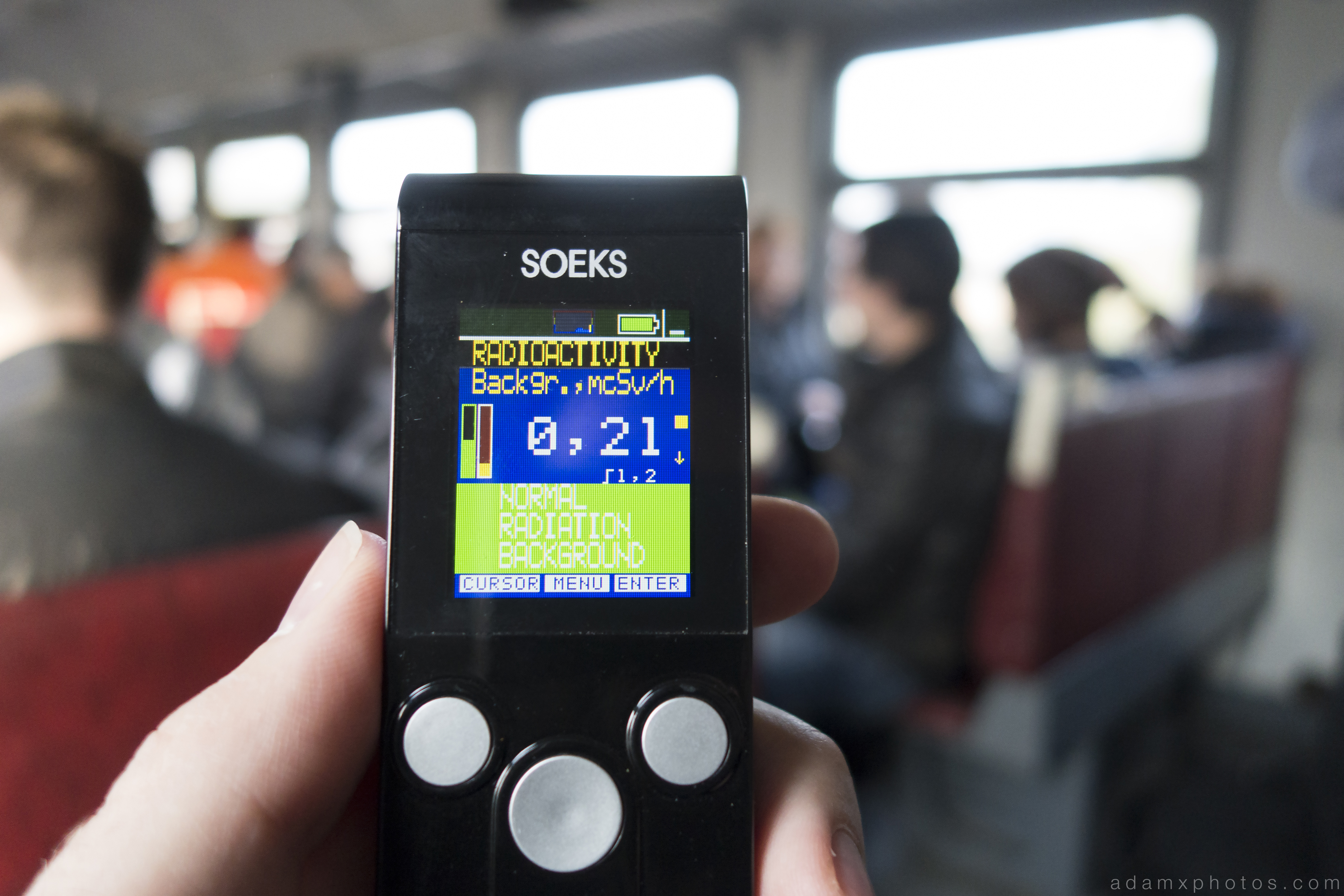 Background radiation levels were generally well within safe limits.
The infamous mink farm…
One morning we inexplicably wasted far too long (about 90 minutes, but it felt like days) 'exploring' an old abandoned commercial outpost. We think it was a mink farm, but there was some confusion due to words being lost in translation, and at one point we thought it was being called an otter farm! Most of us were so annoyed at the time we wasted here rather than, say, exploring more of Pripyat that the whole thing soon became a running joke, based on all things otter-related.
Oliver Coleman in our group later produced this fantastic piece of Photoshoppery (used with his kind permission)…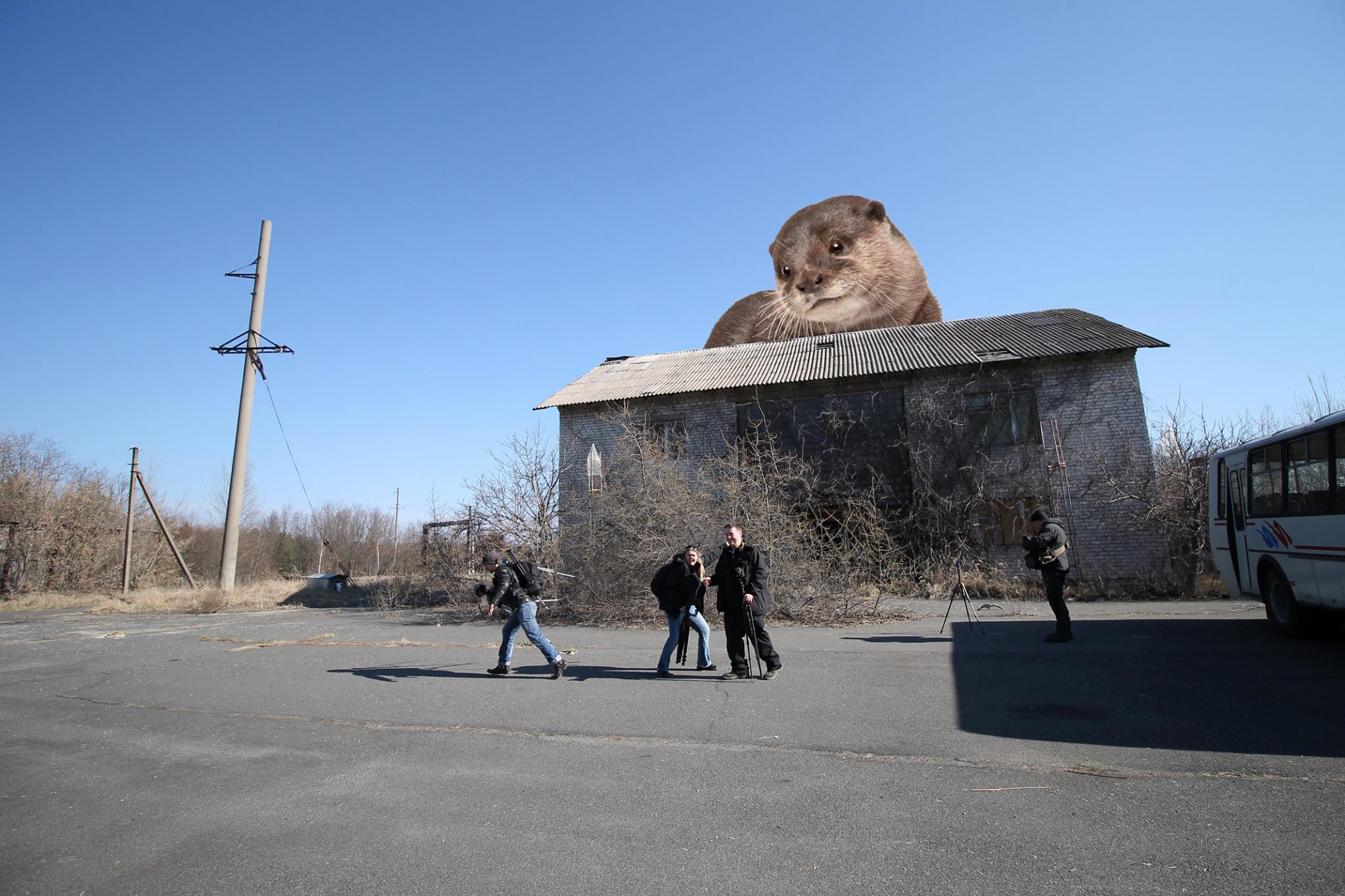 …and another member of our group Gareth Williams produced this amazing car bumper sticker (I'm still trying to persuade him to make a copy for me)…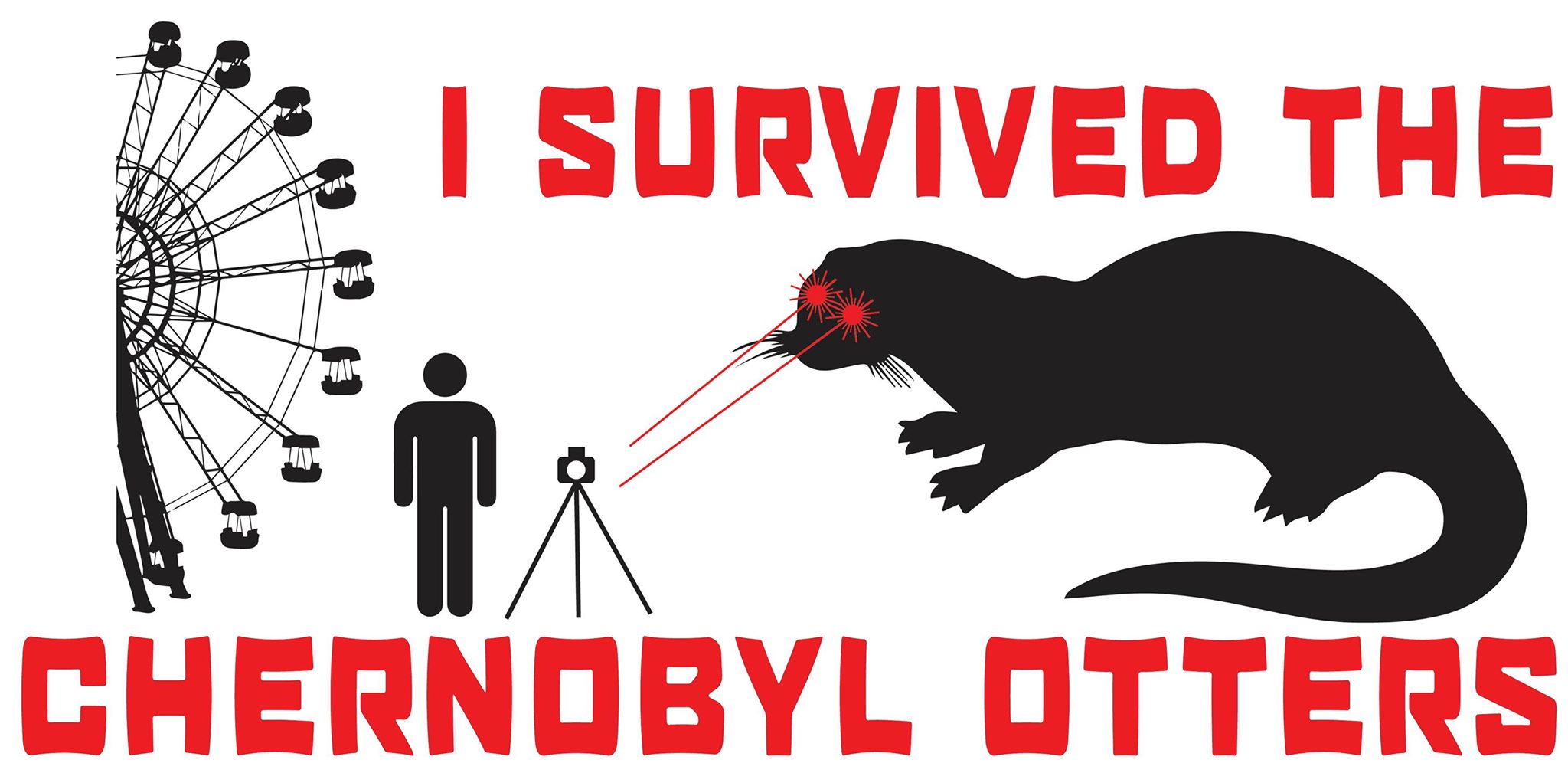 The reality of the actual mink farm was somewhat less exciting…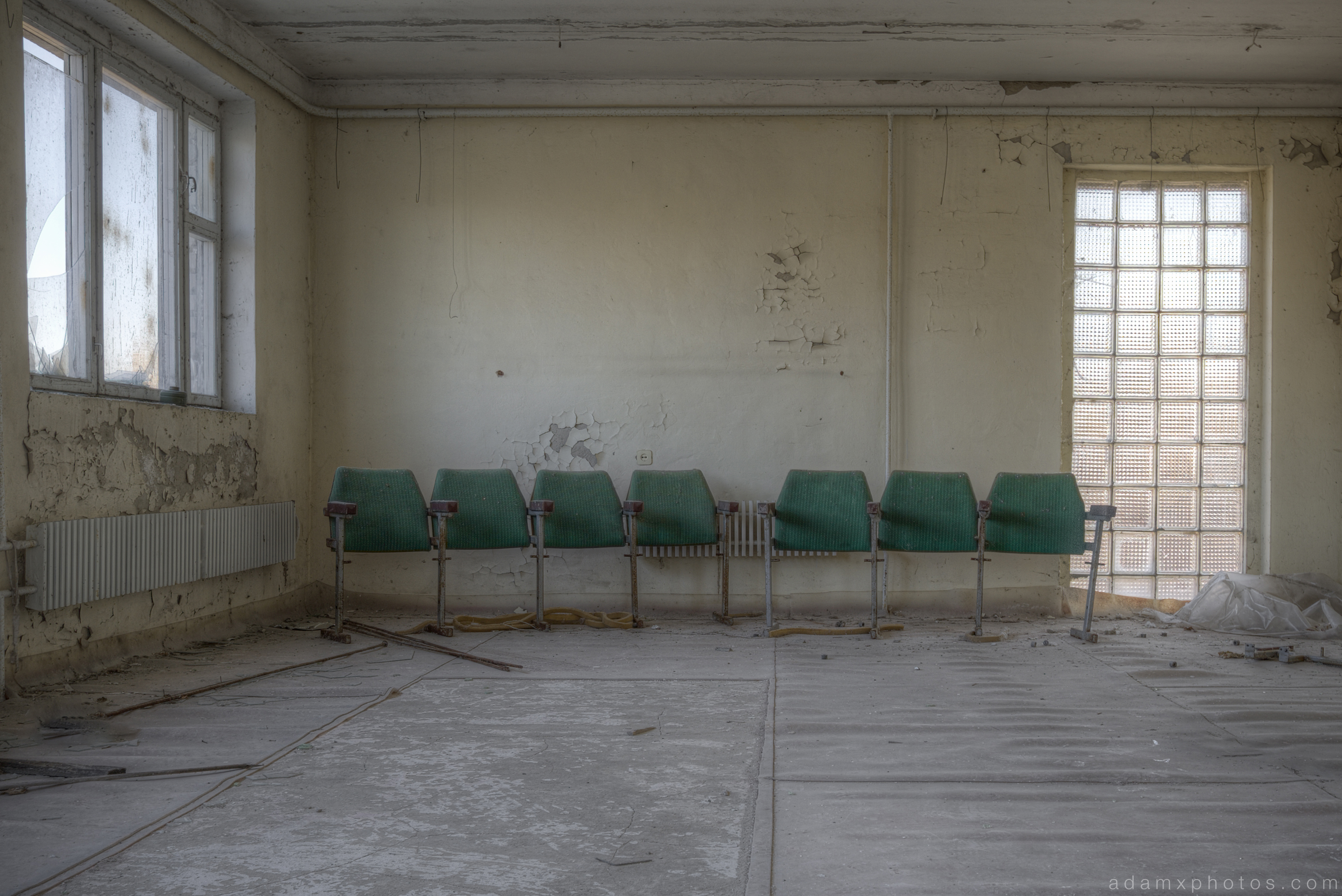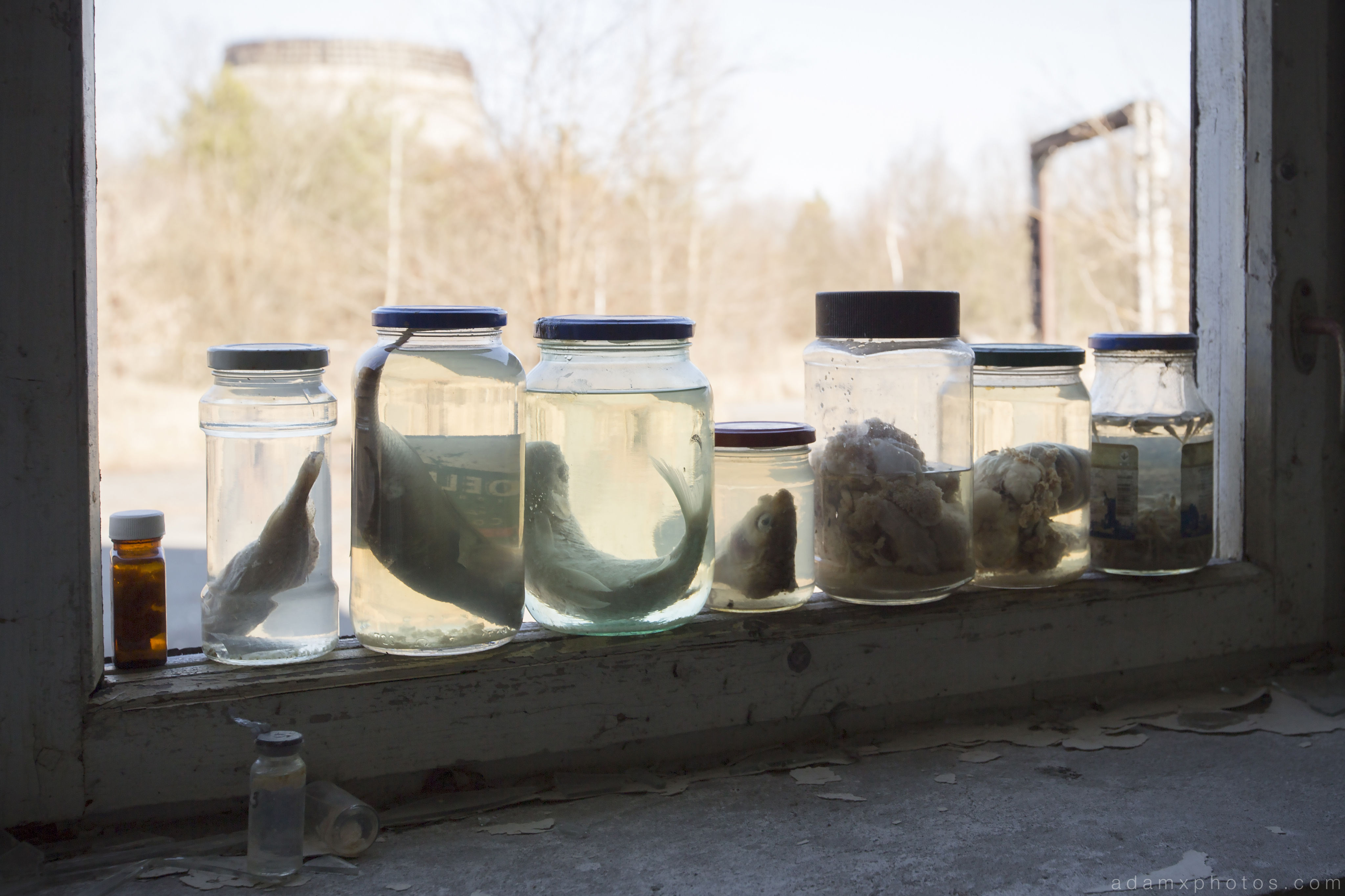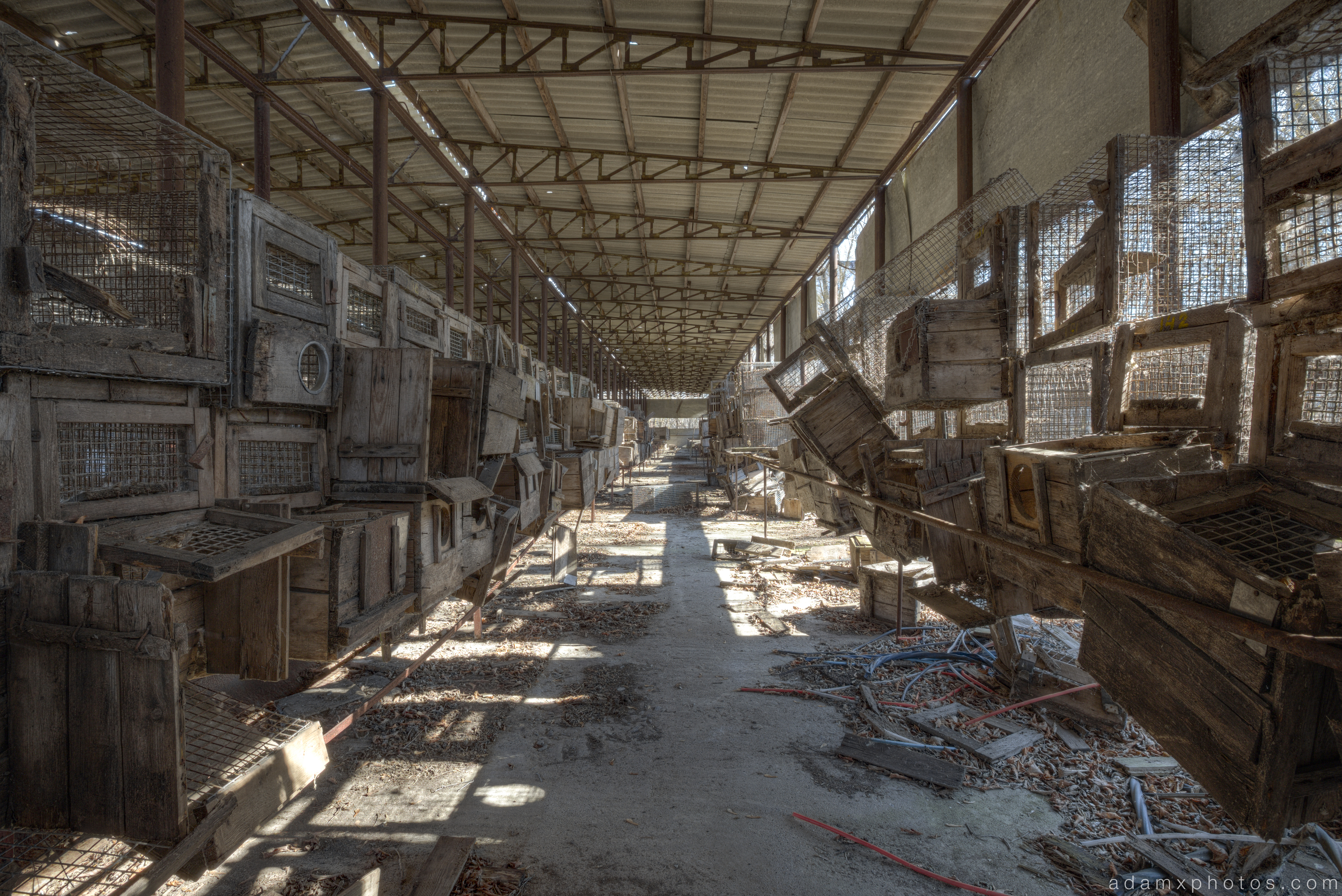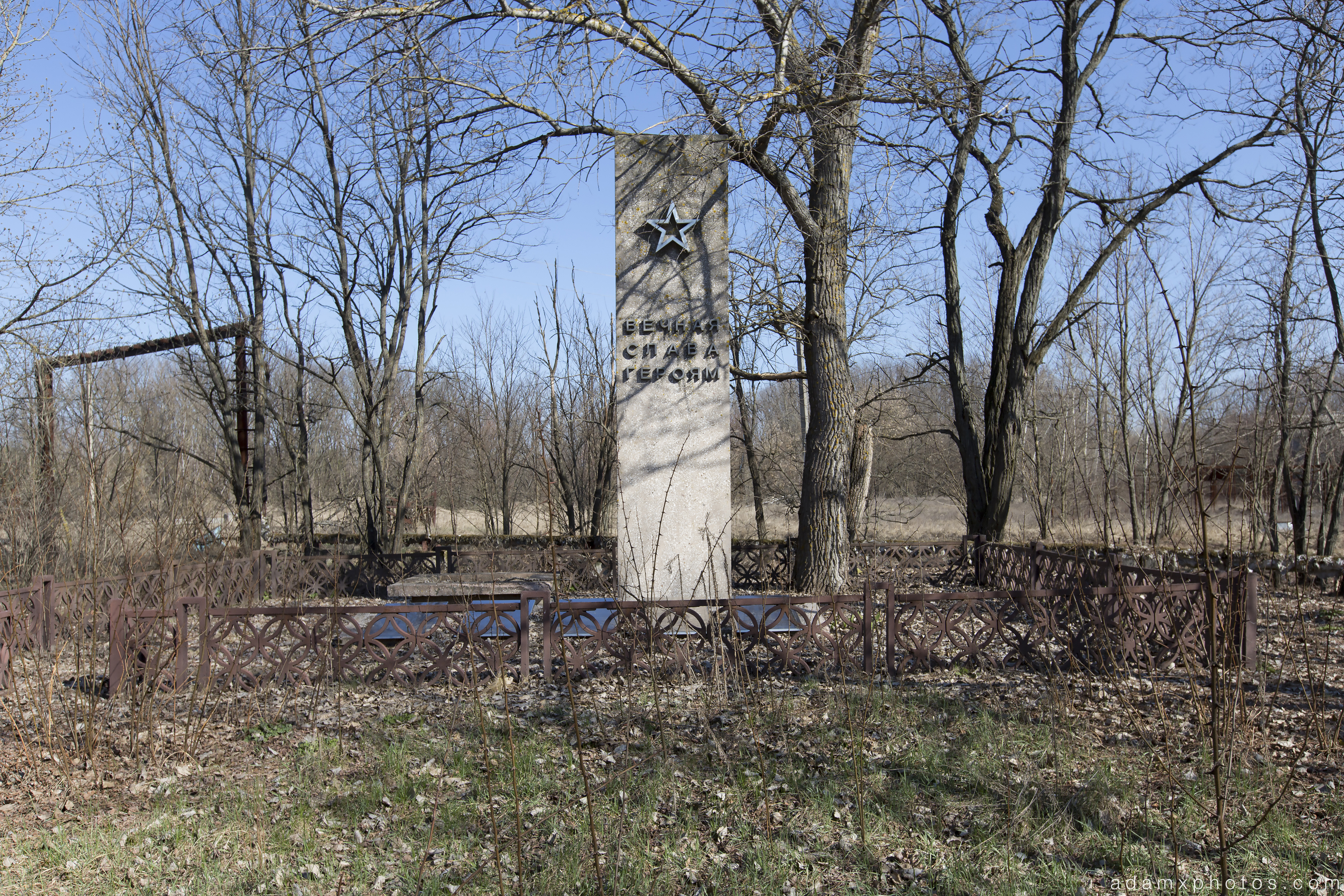 Abandoned village and church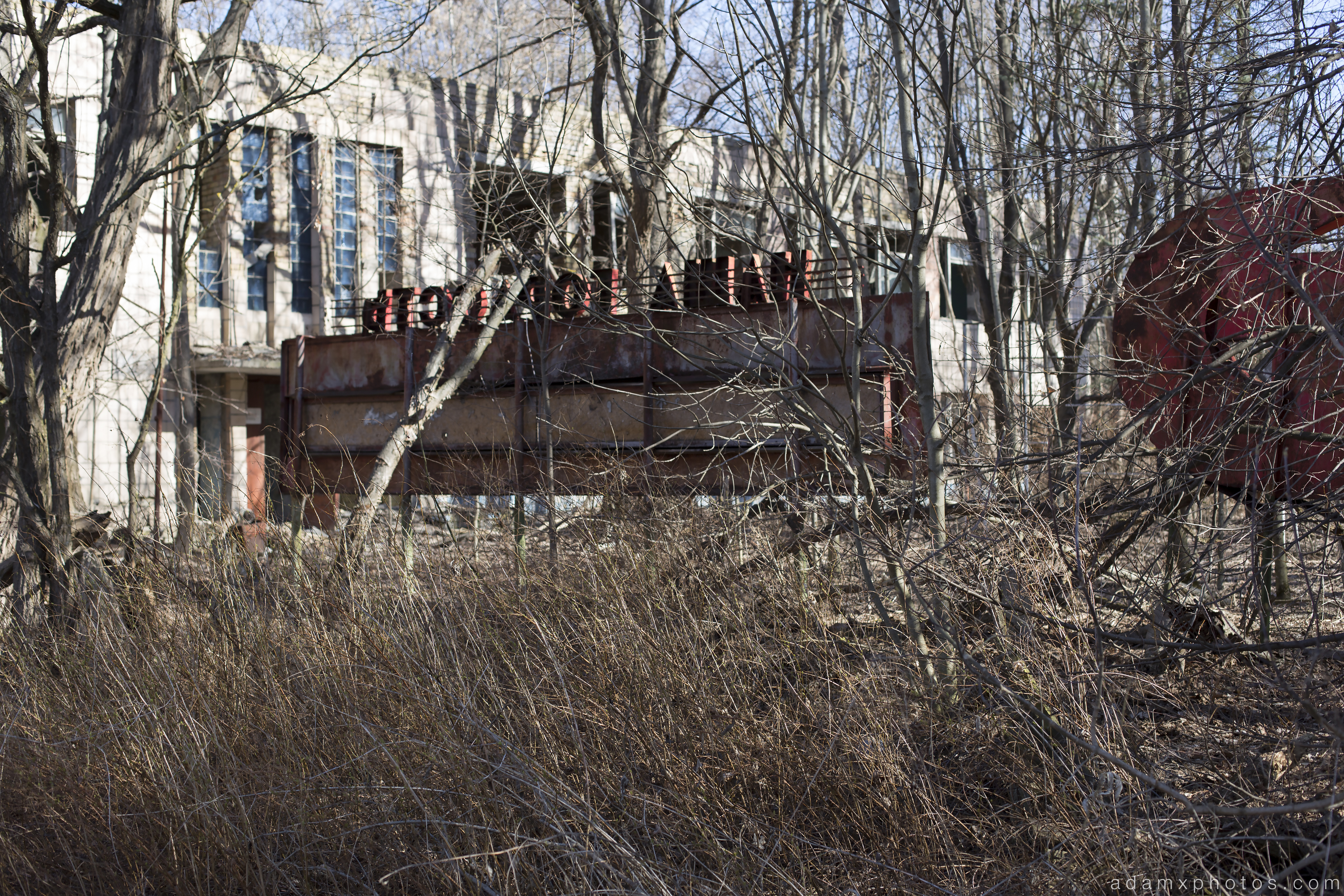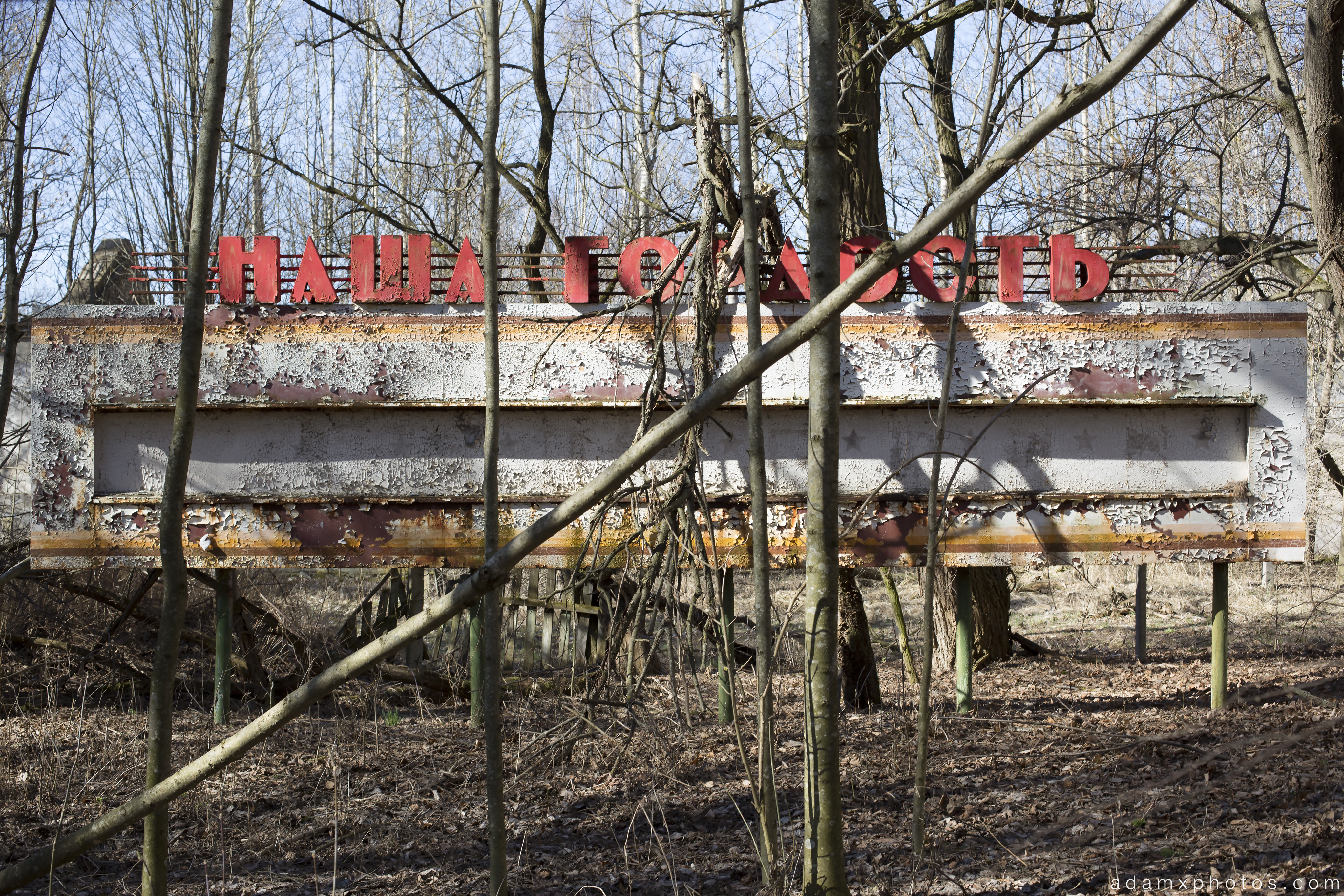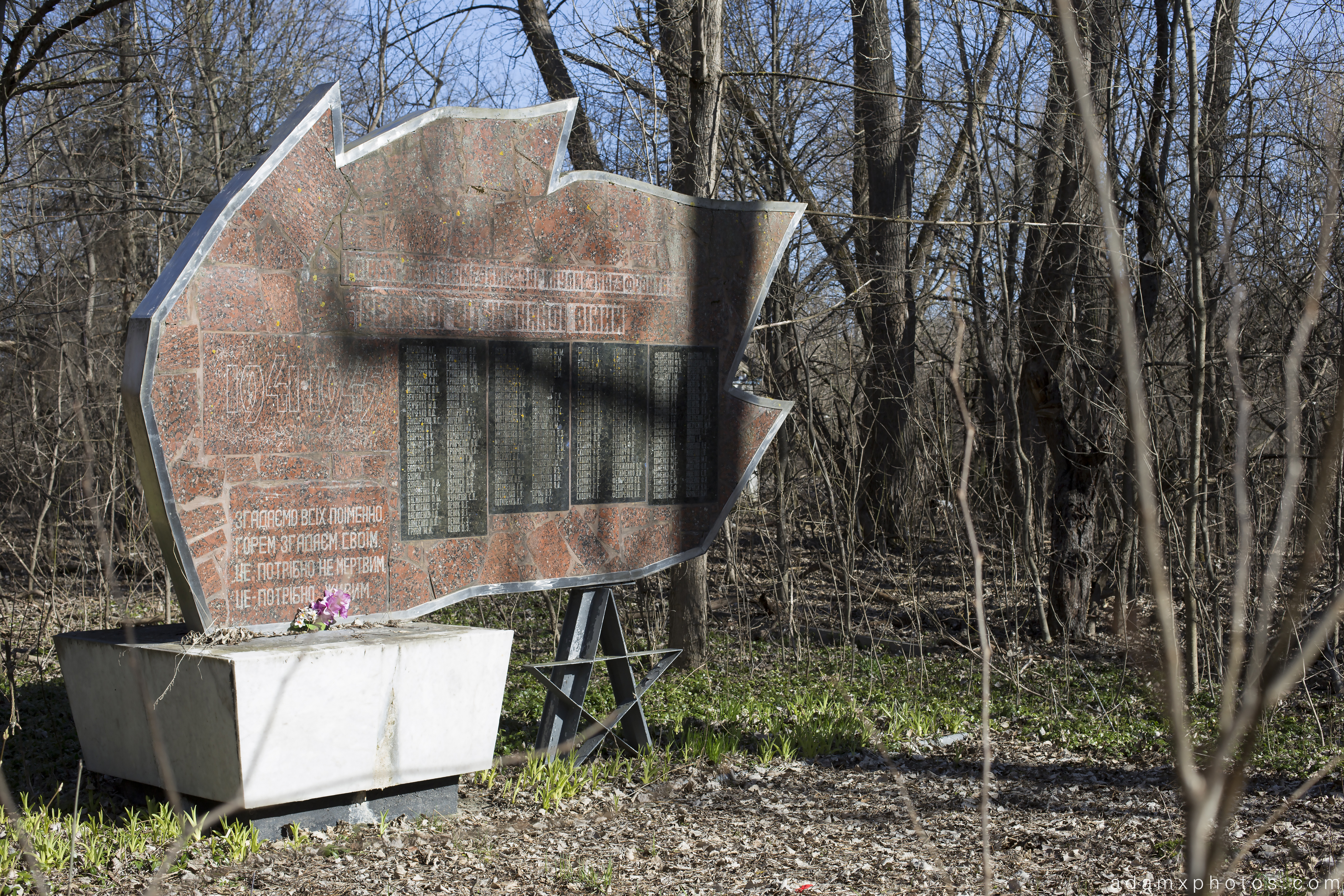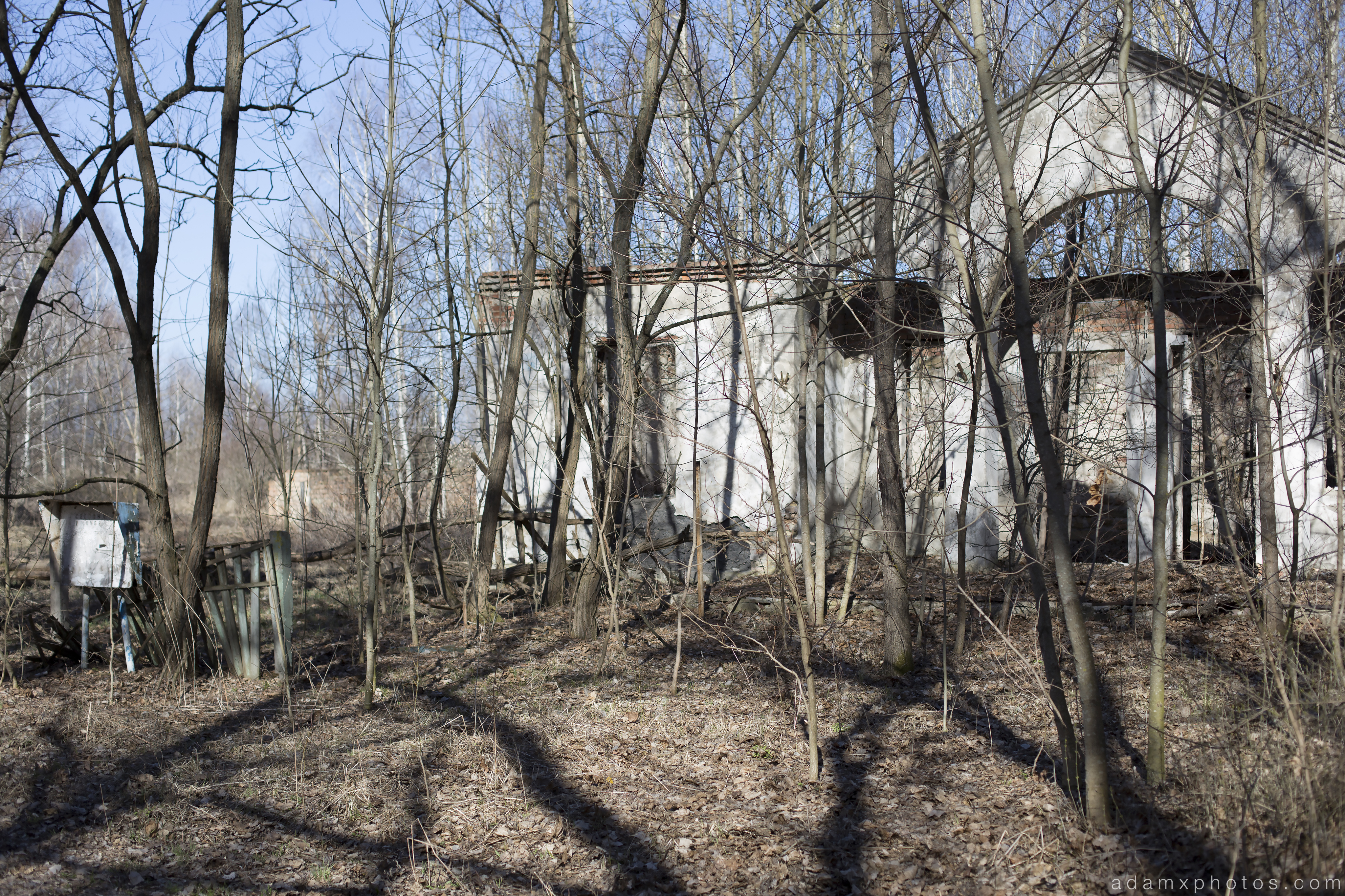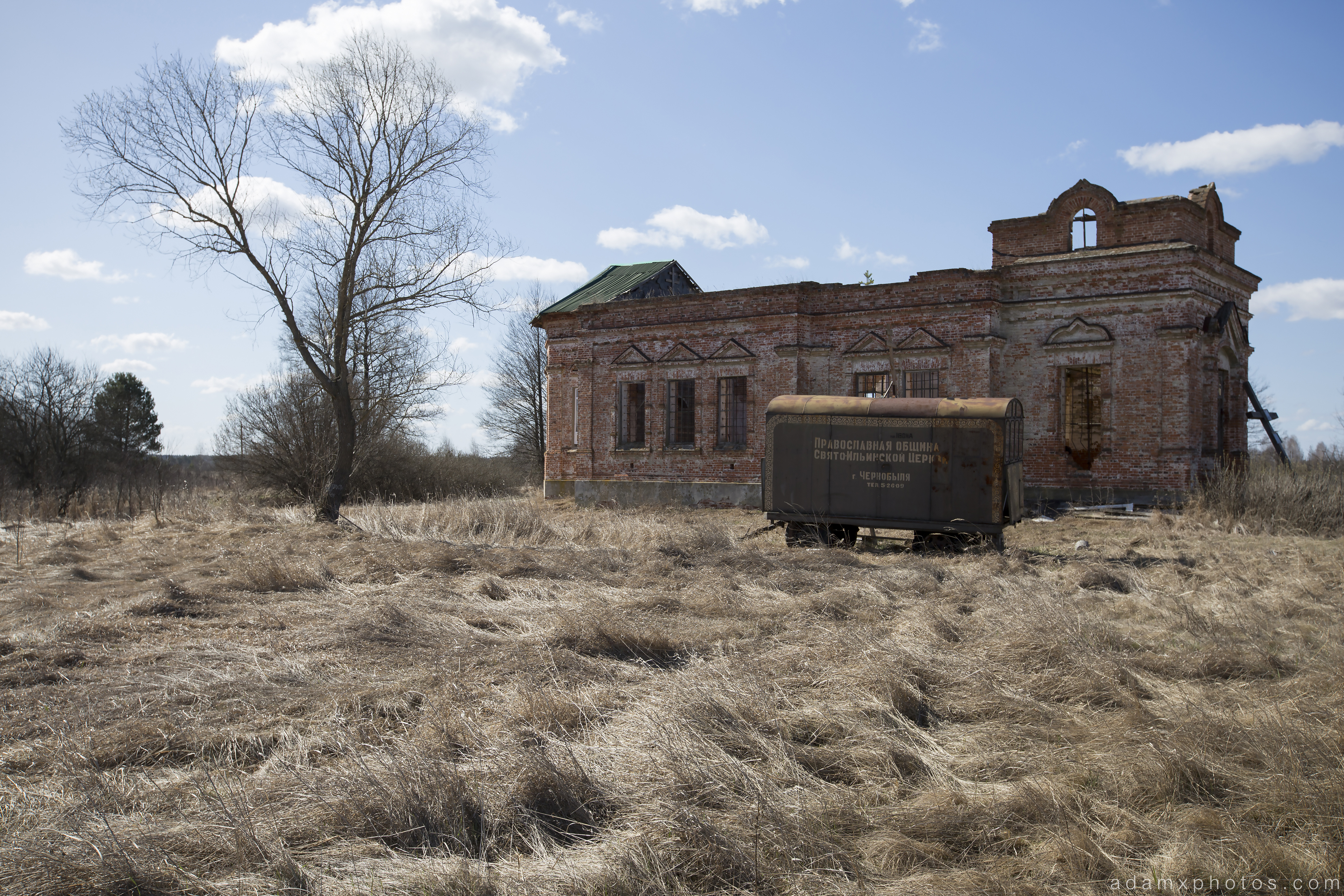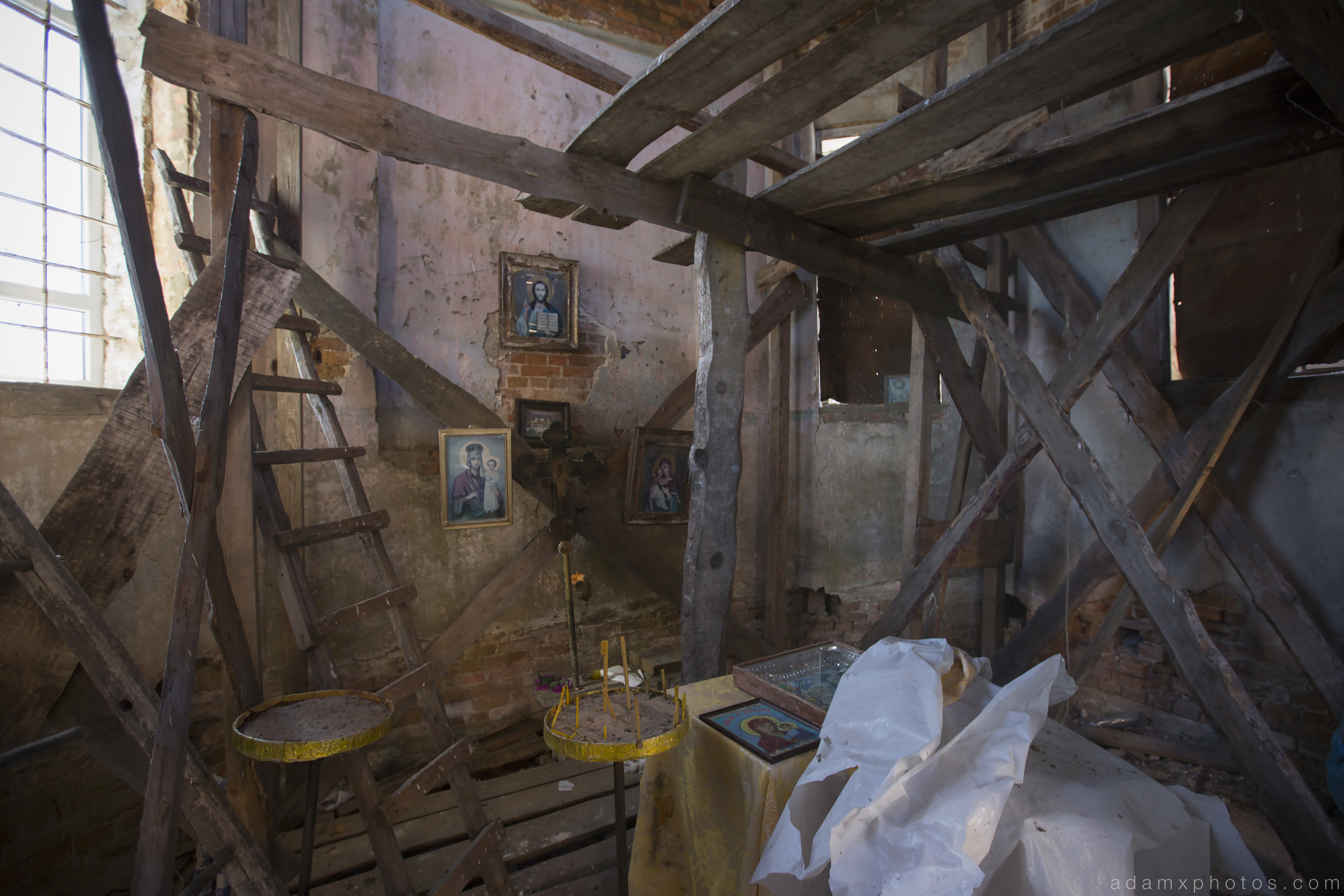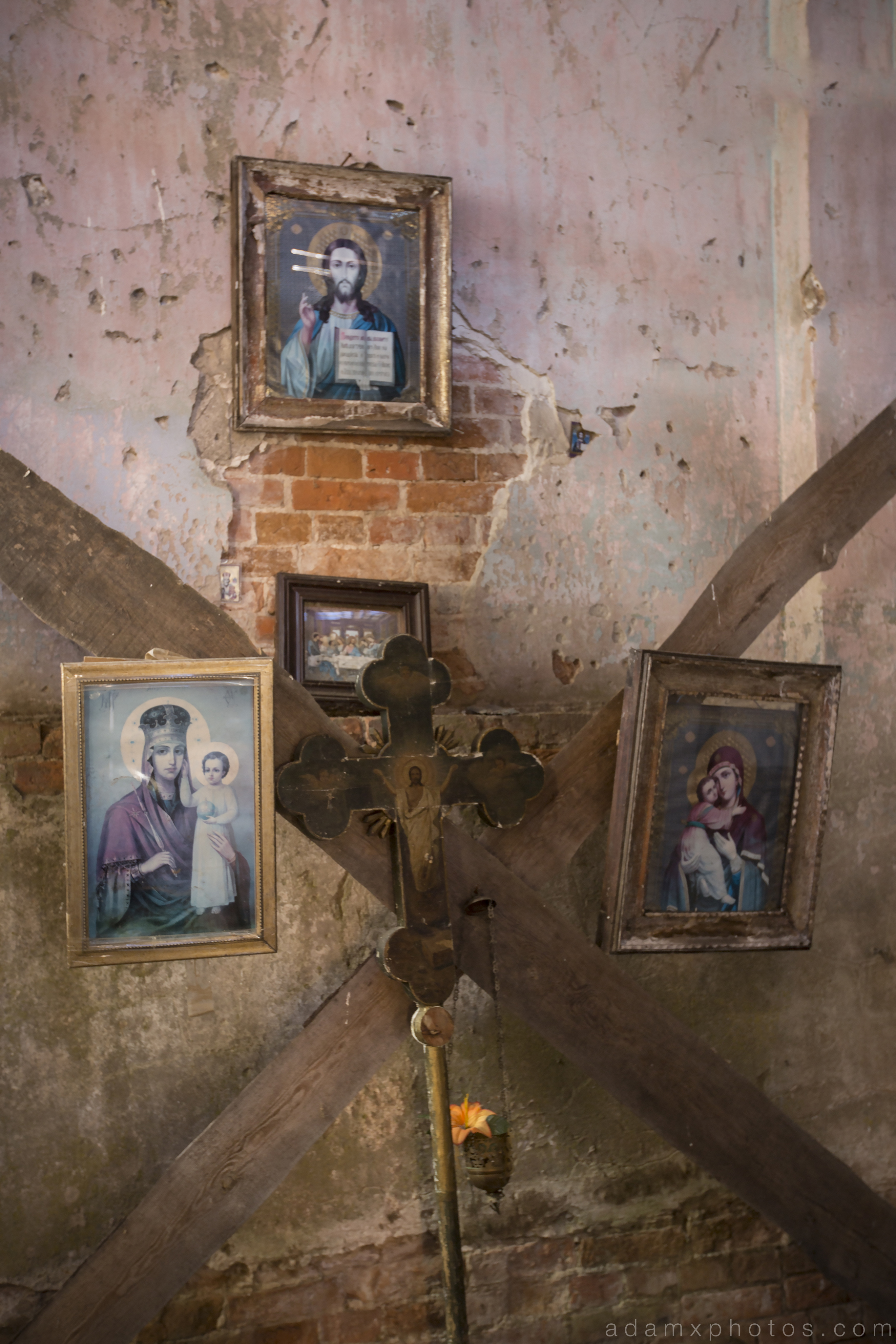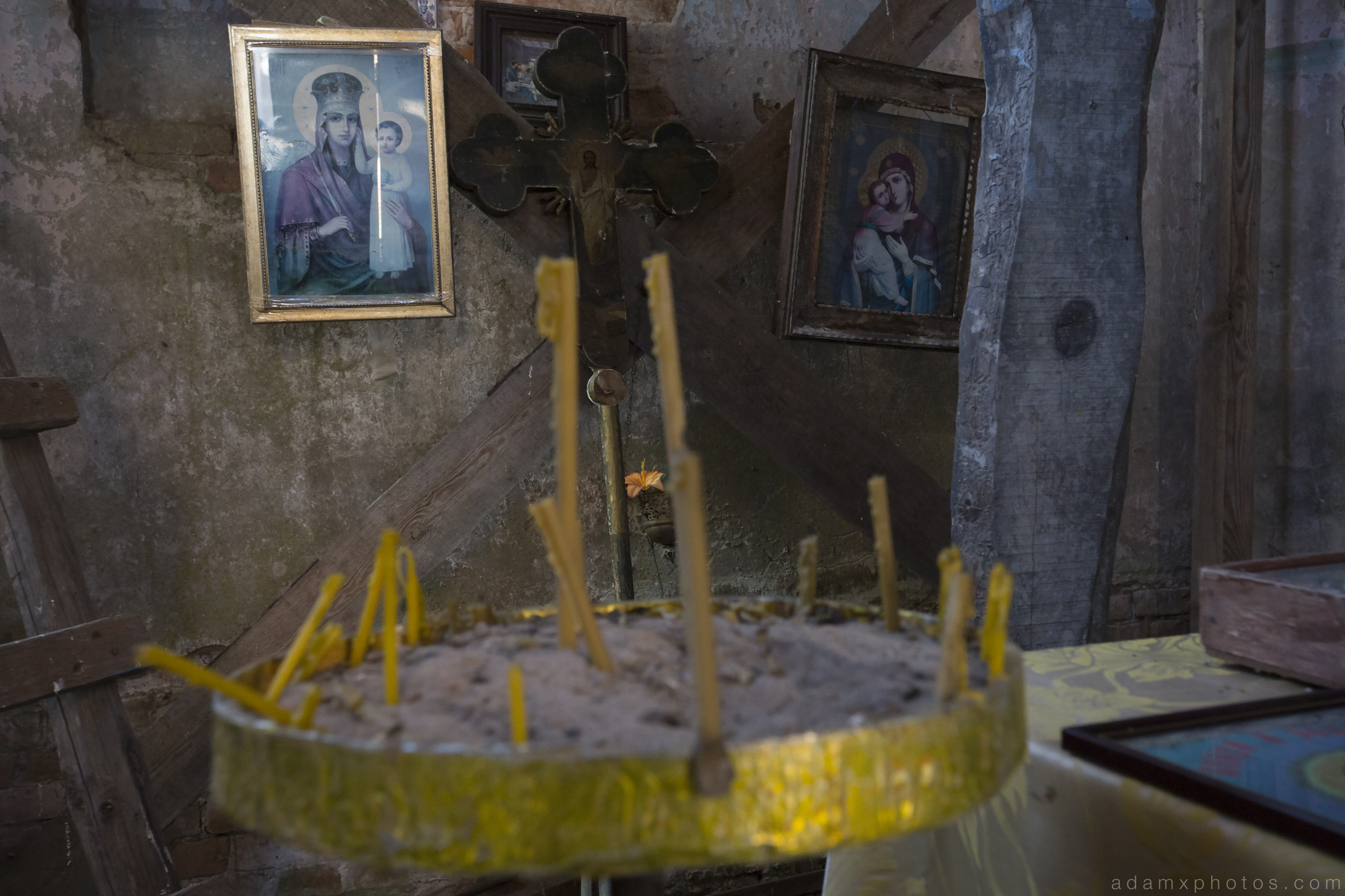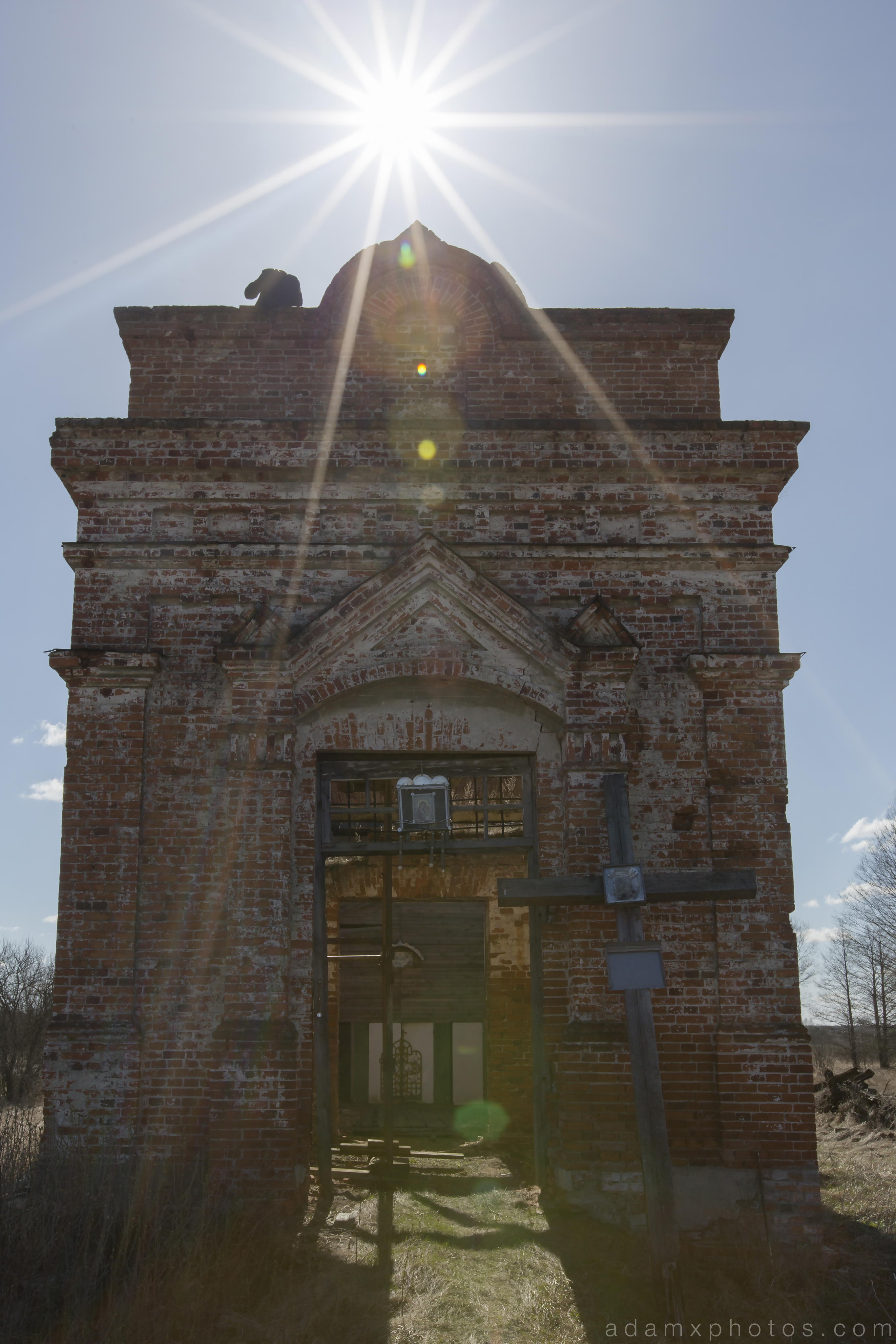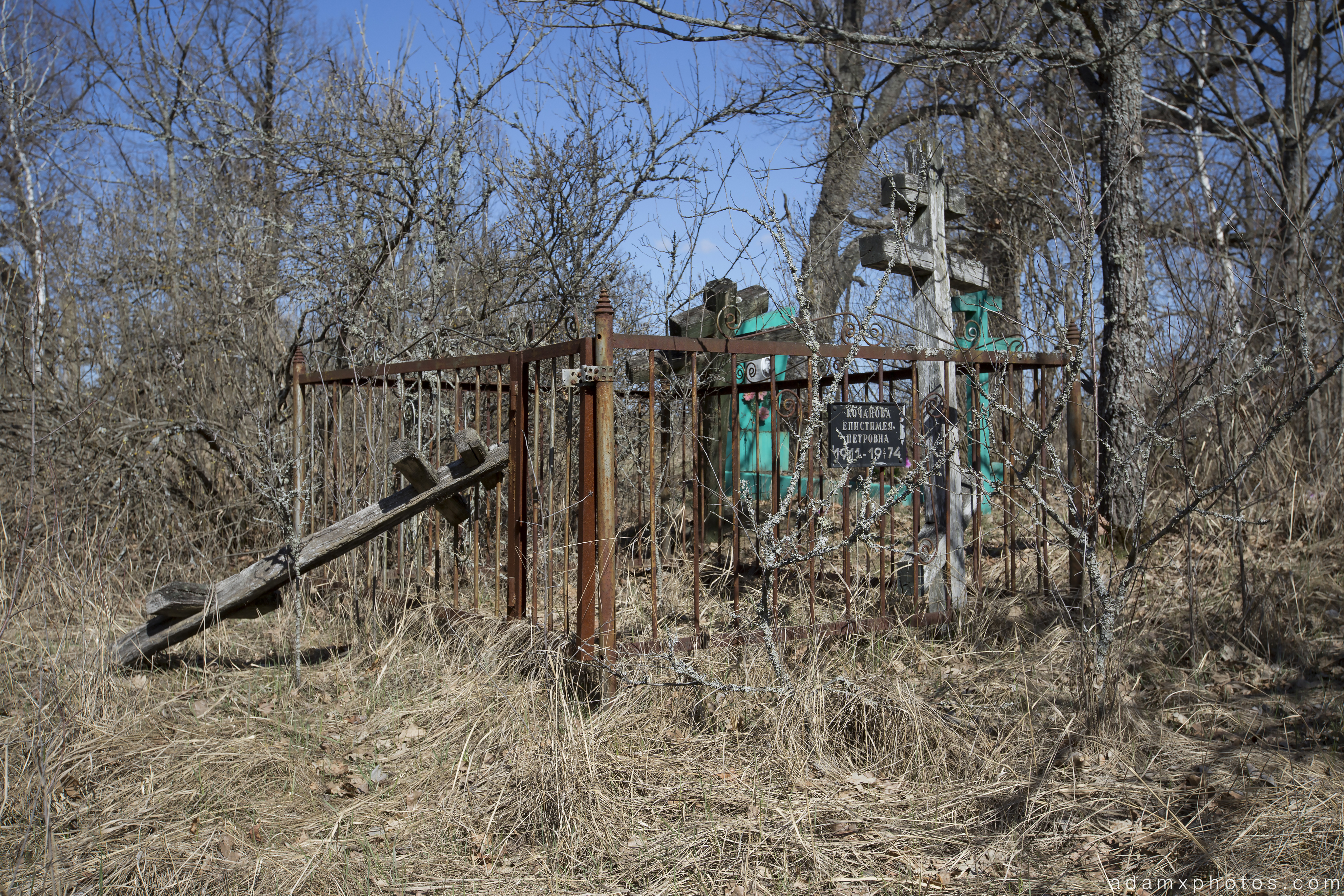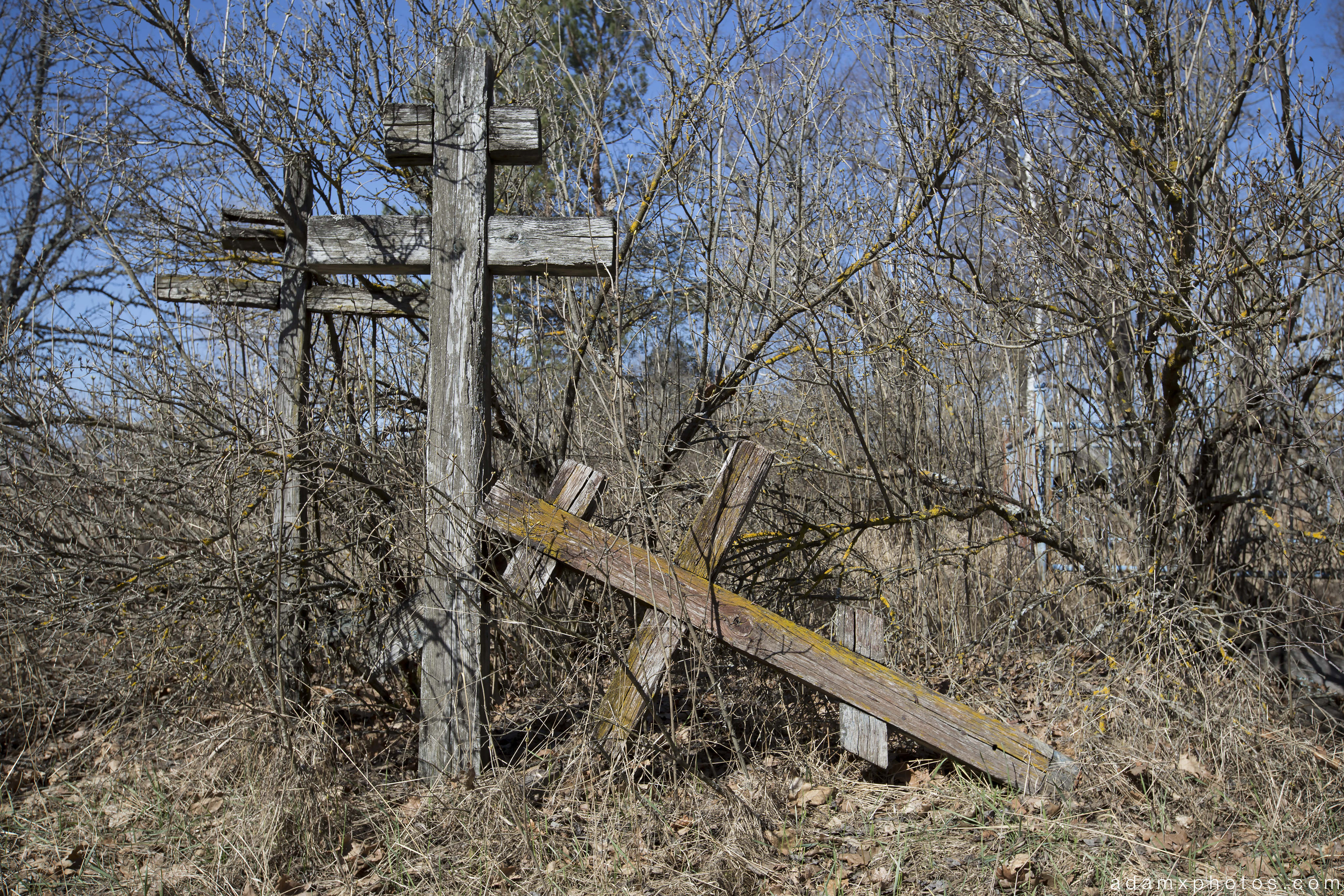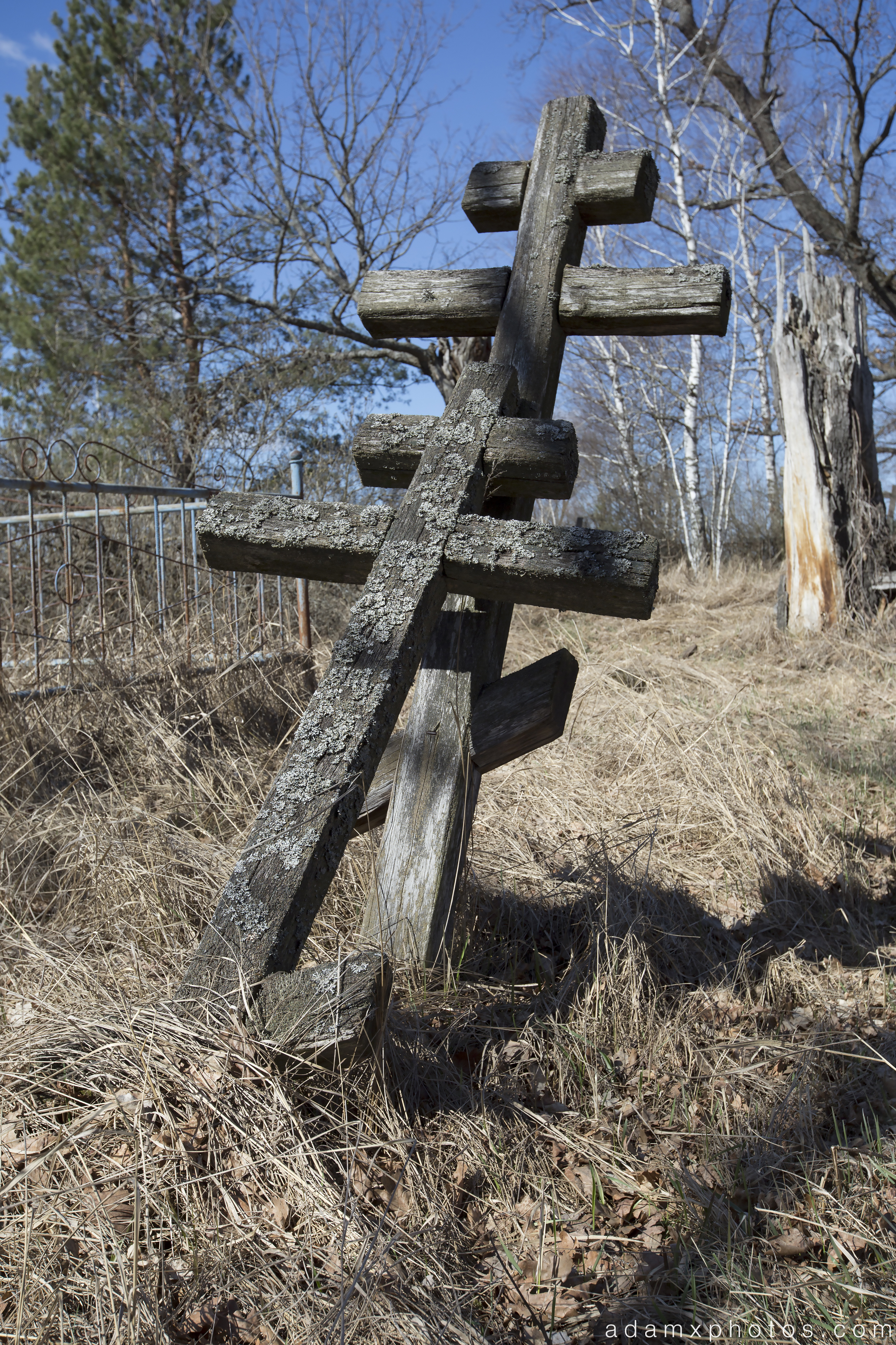 The Dock Cranes
We had a fun stopover by these old cranes, near to the power plant…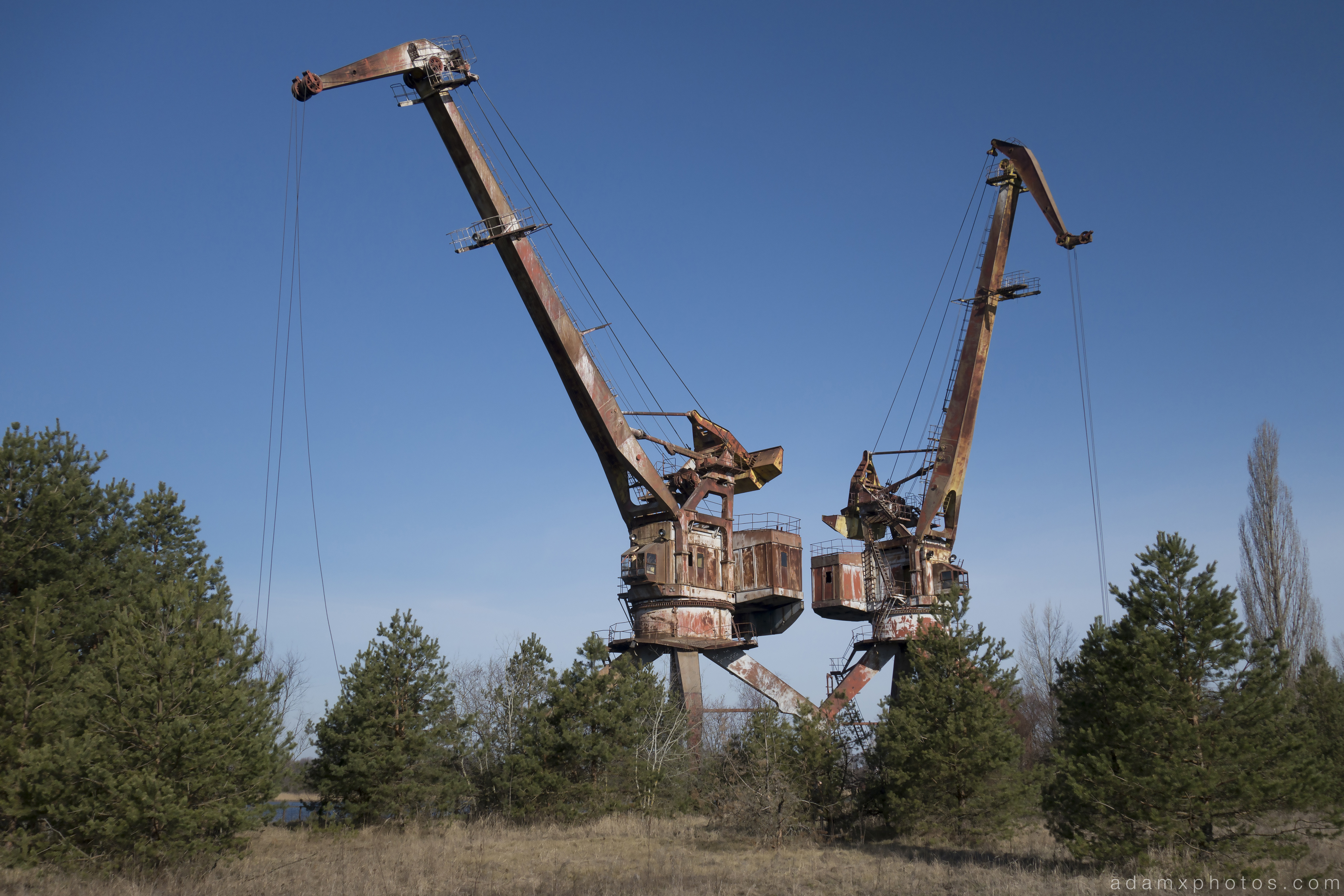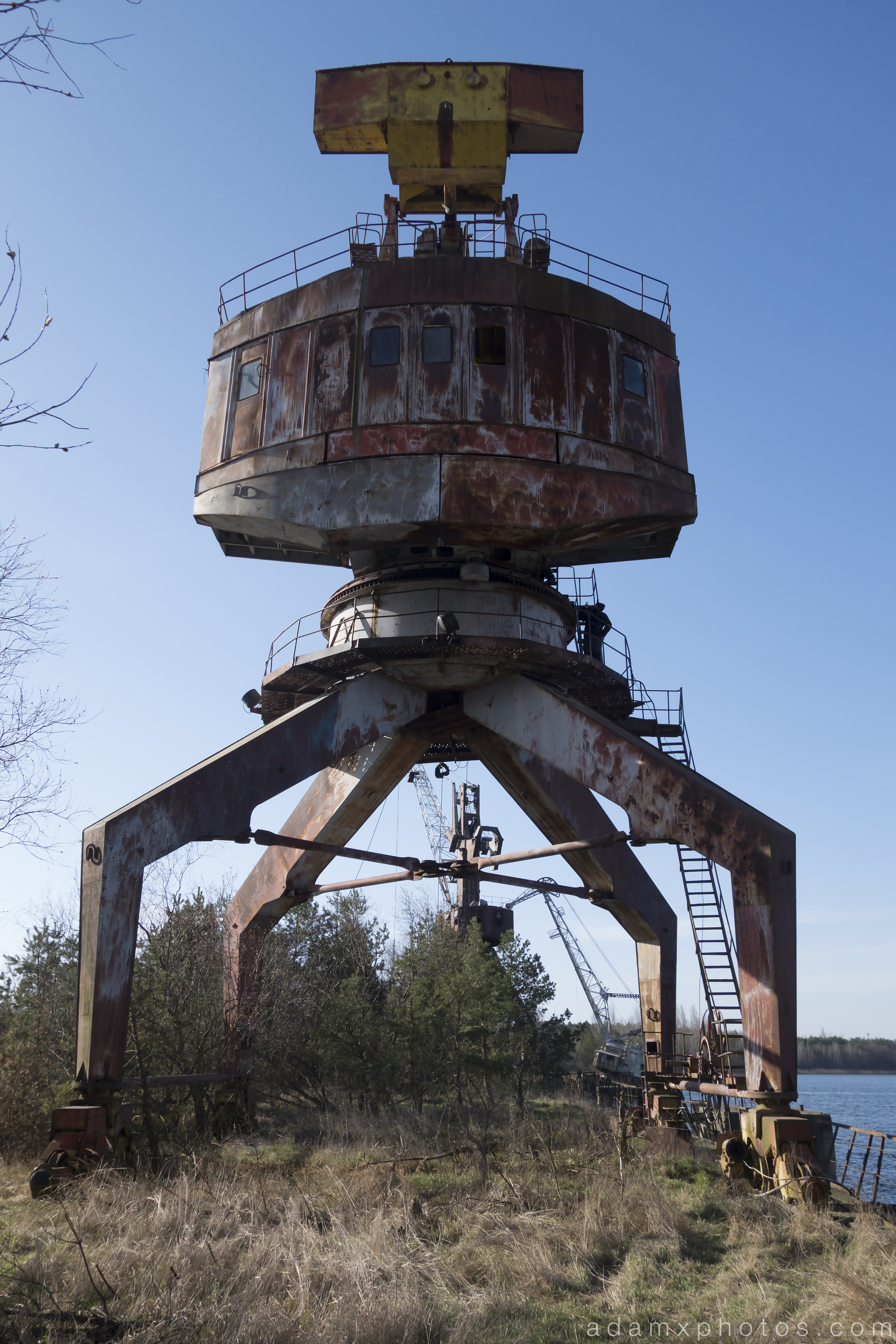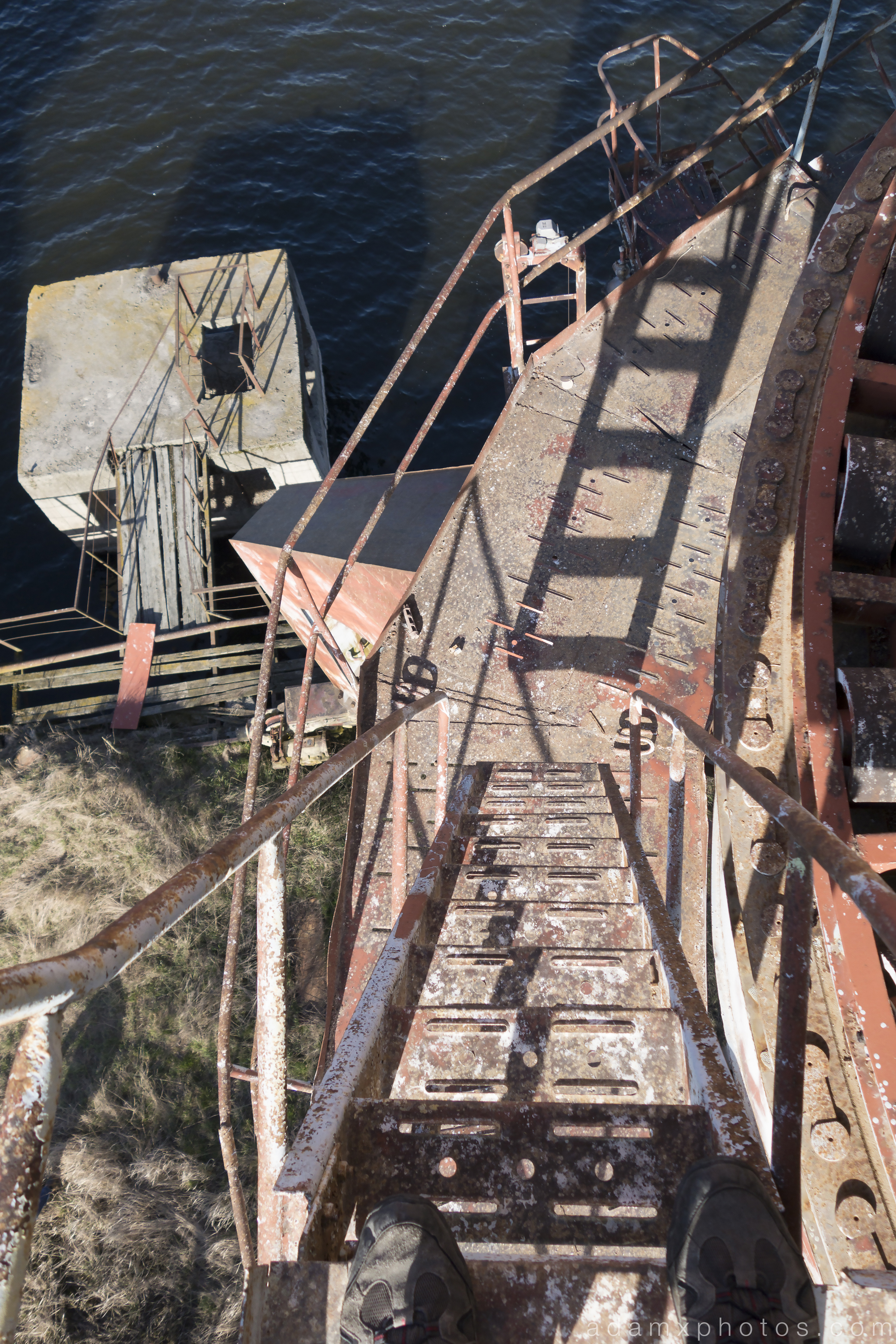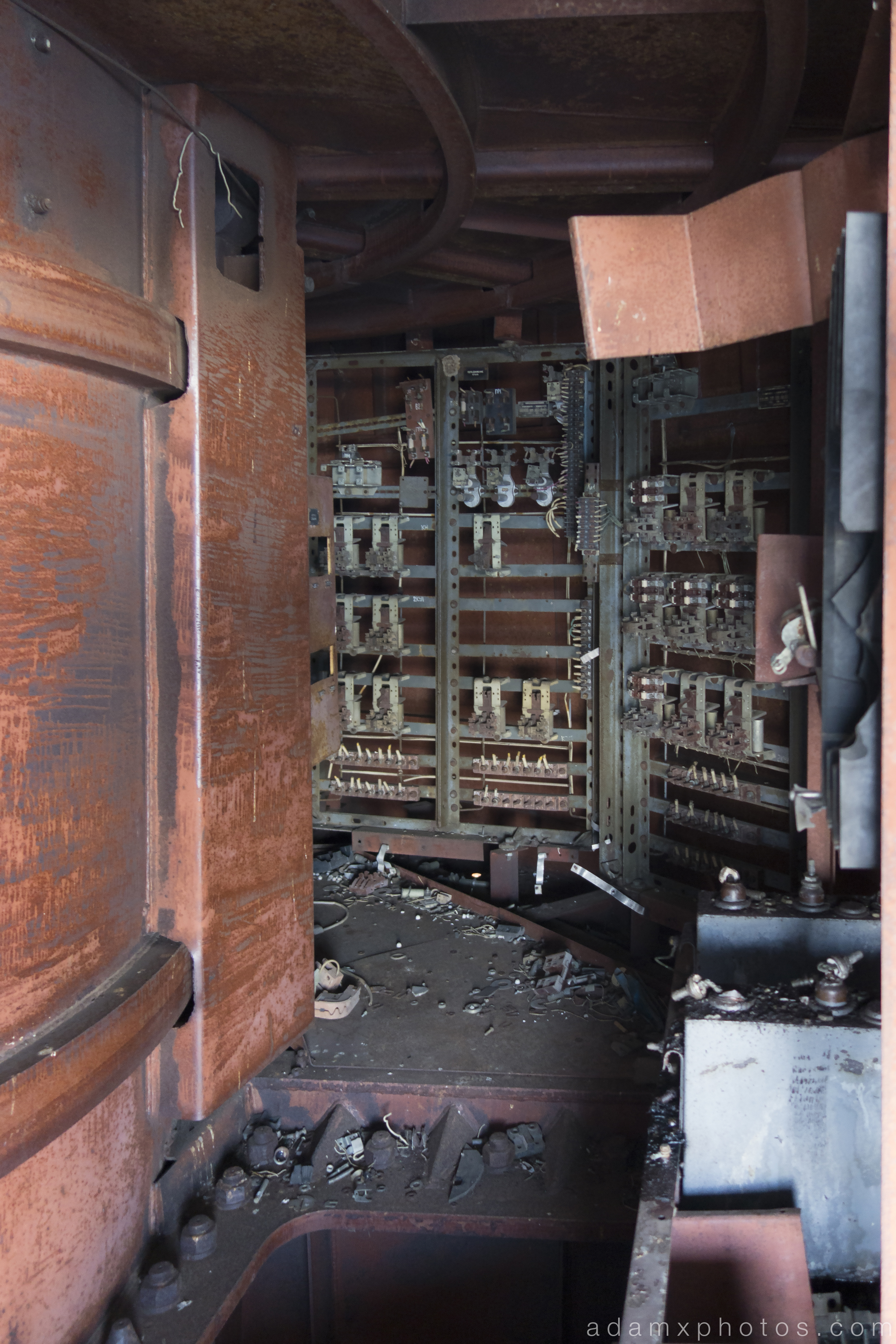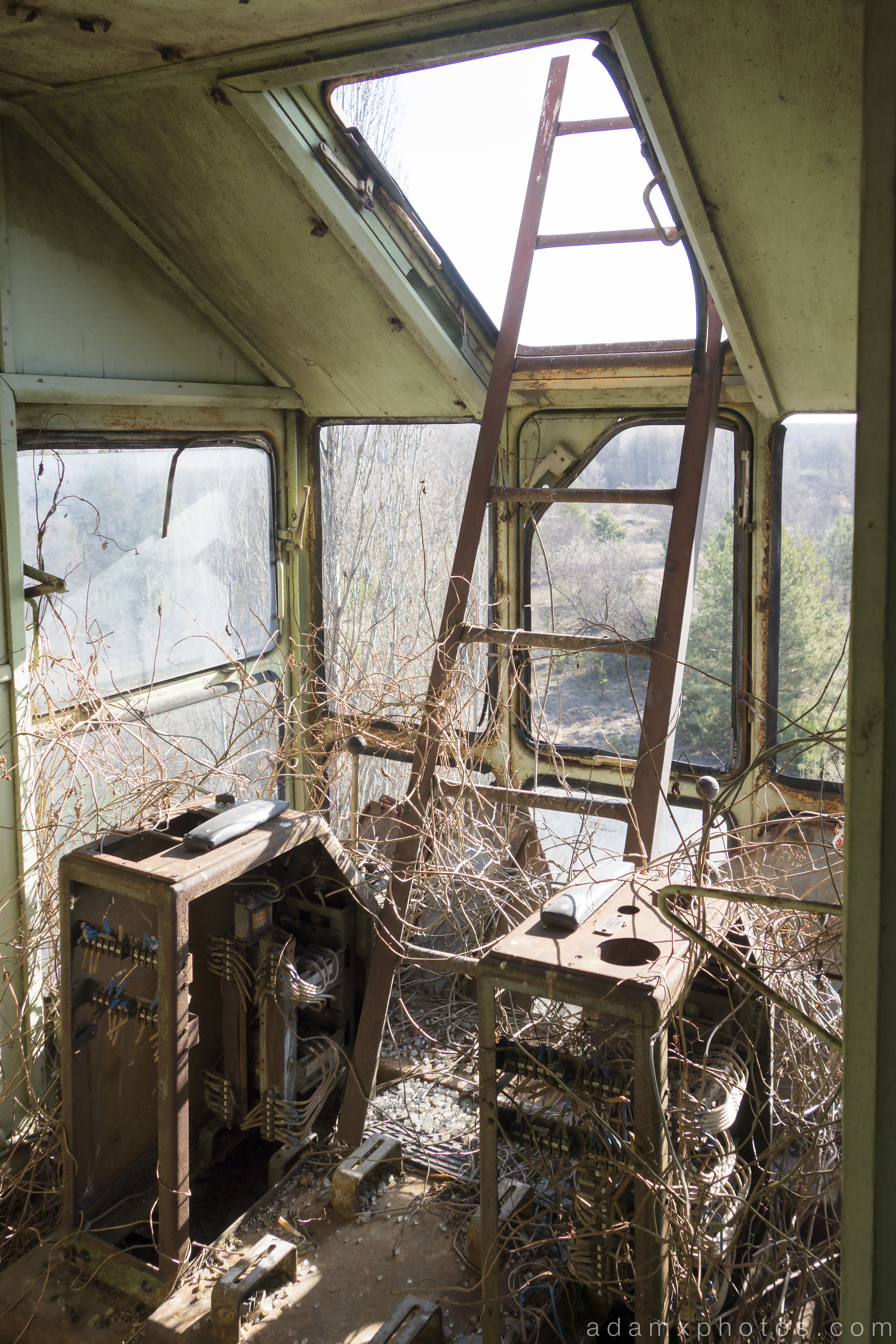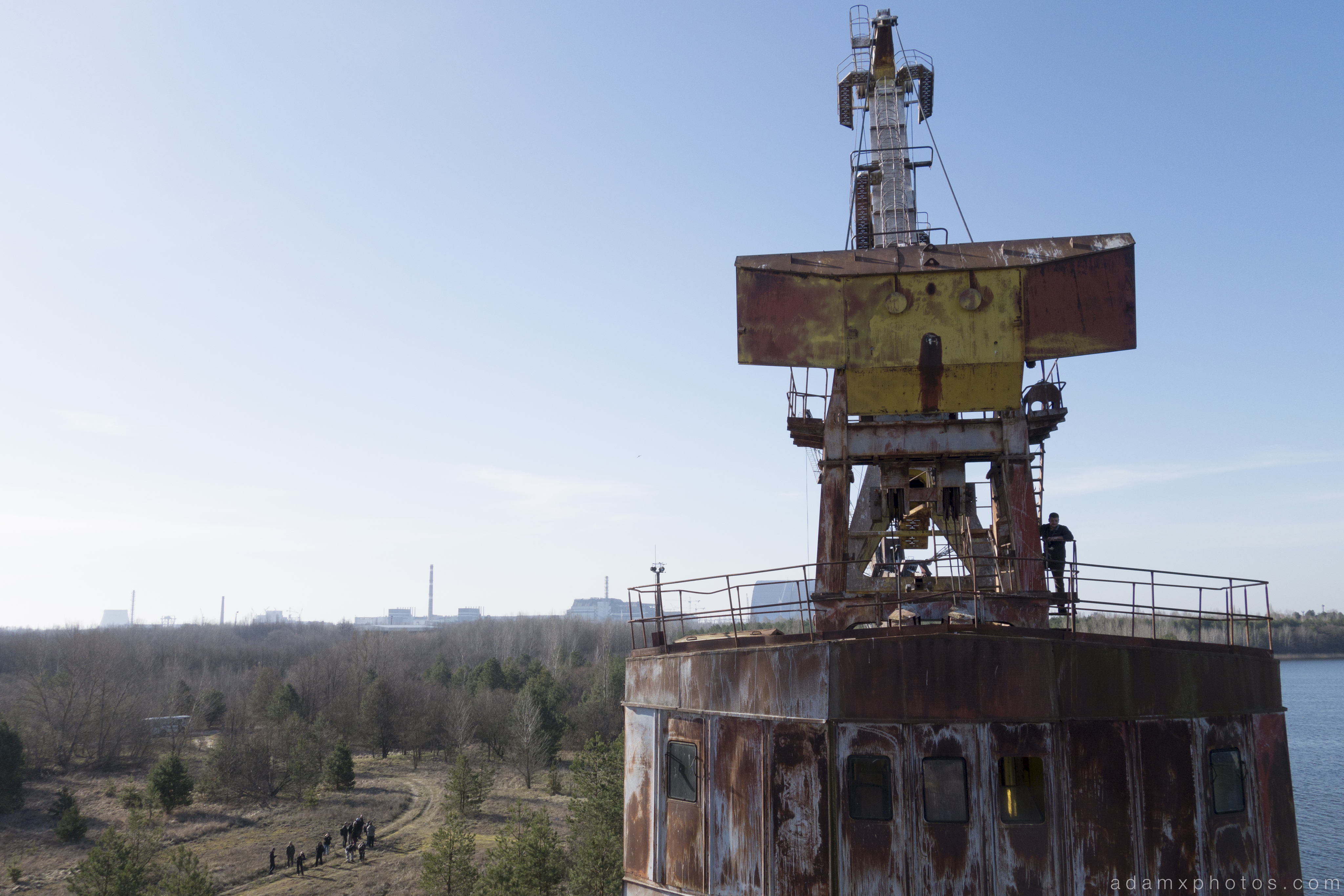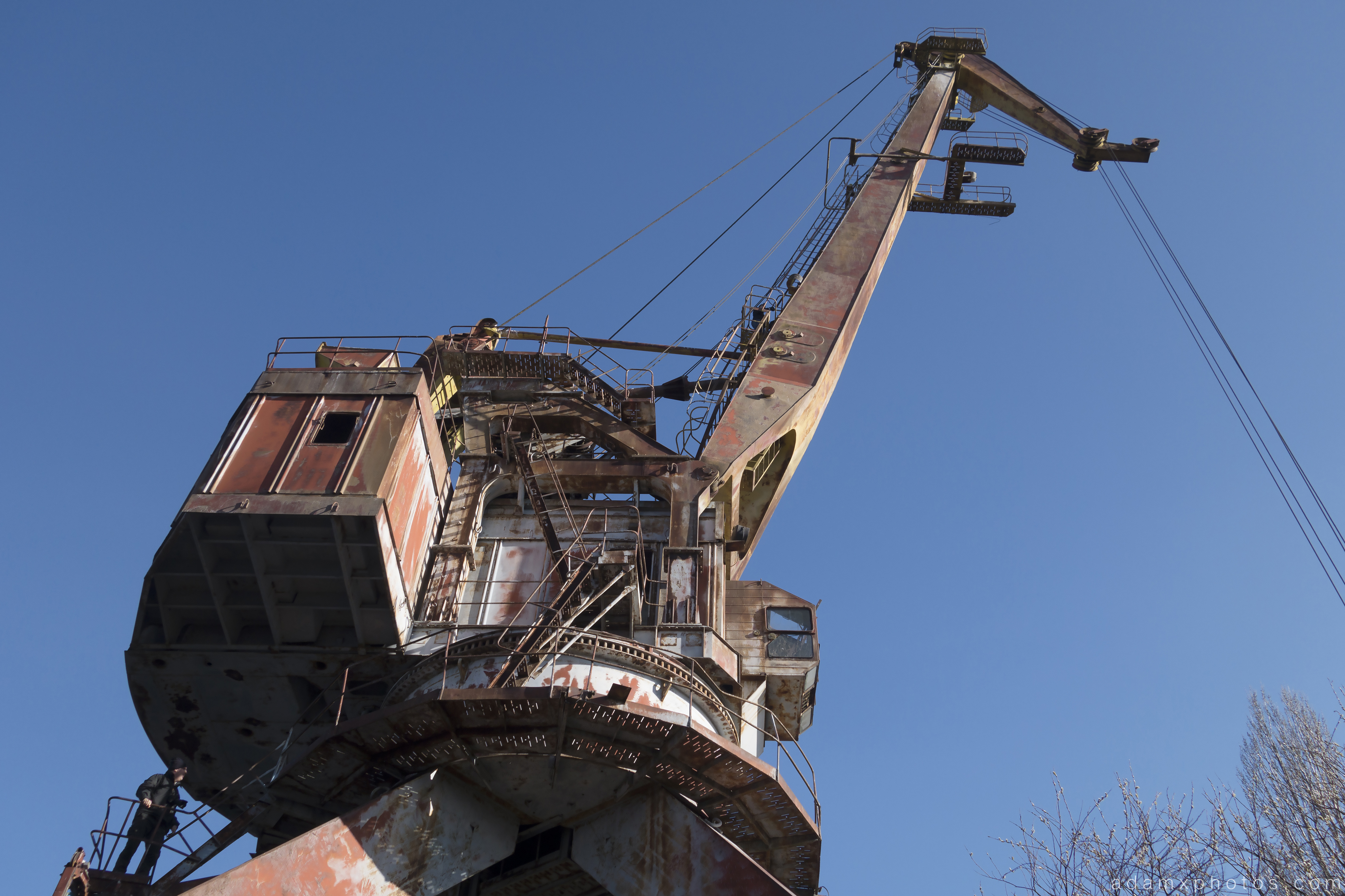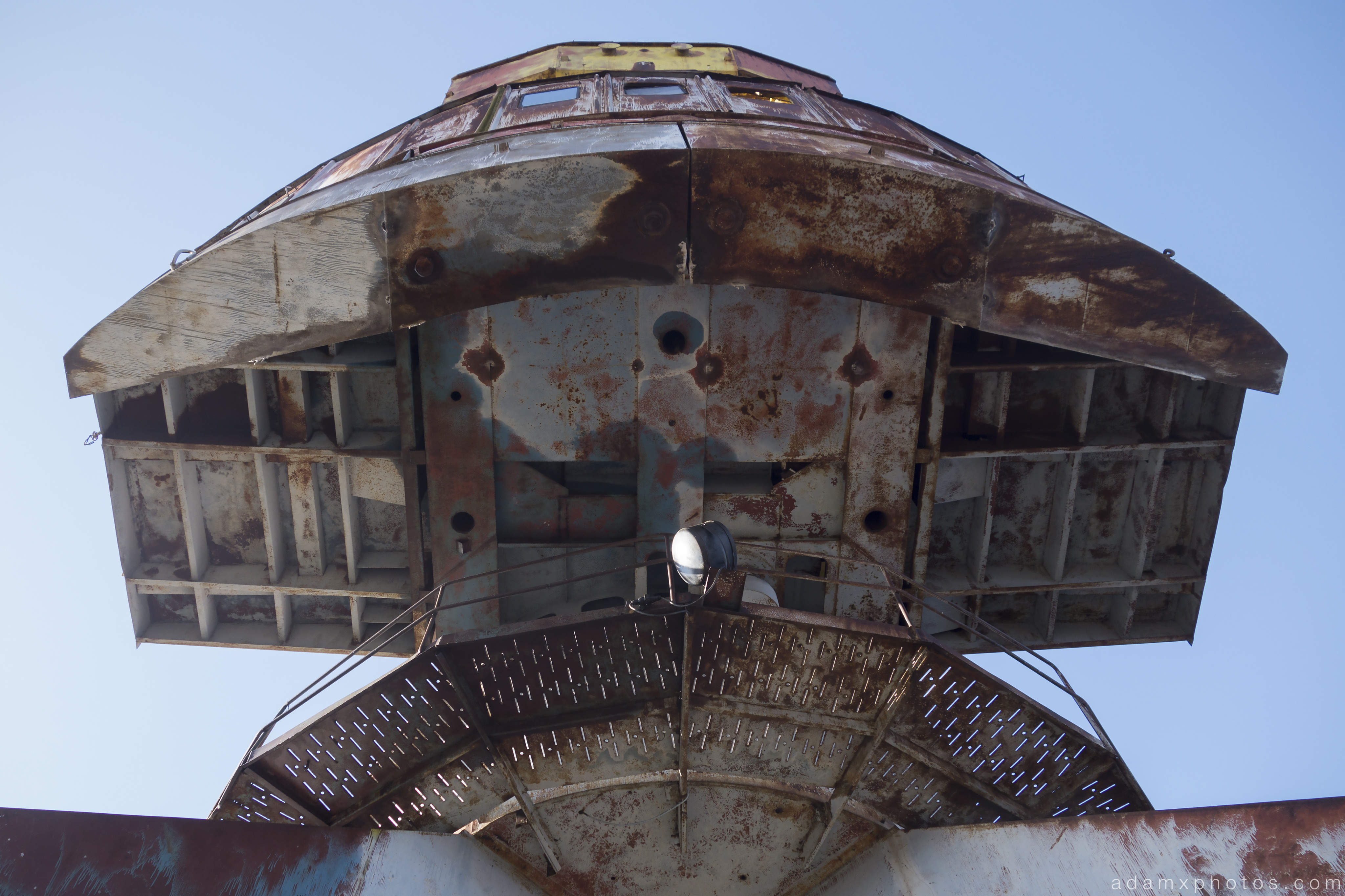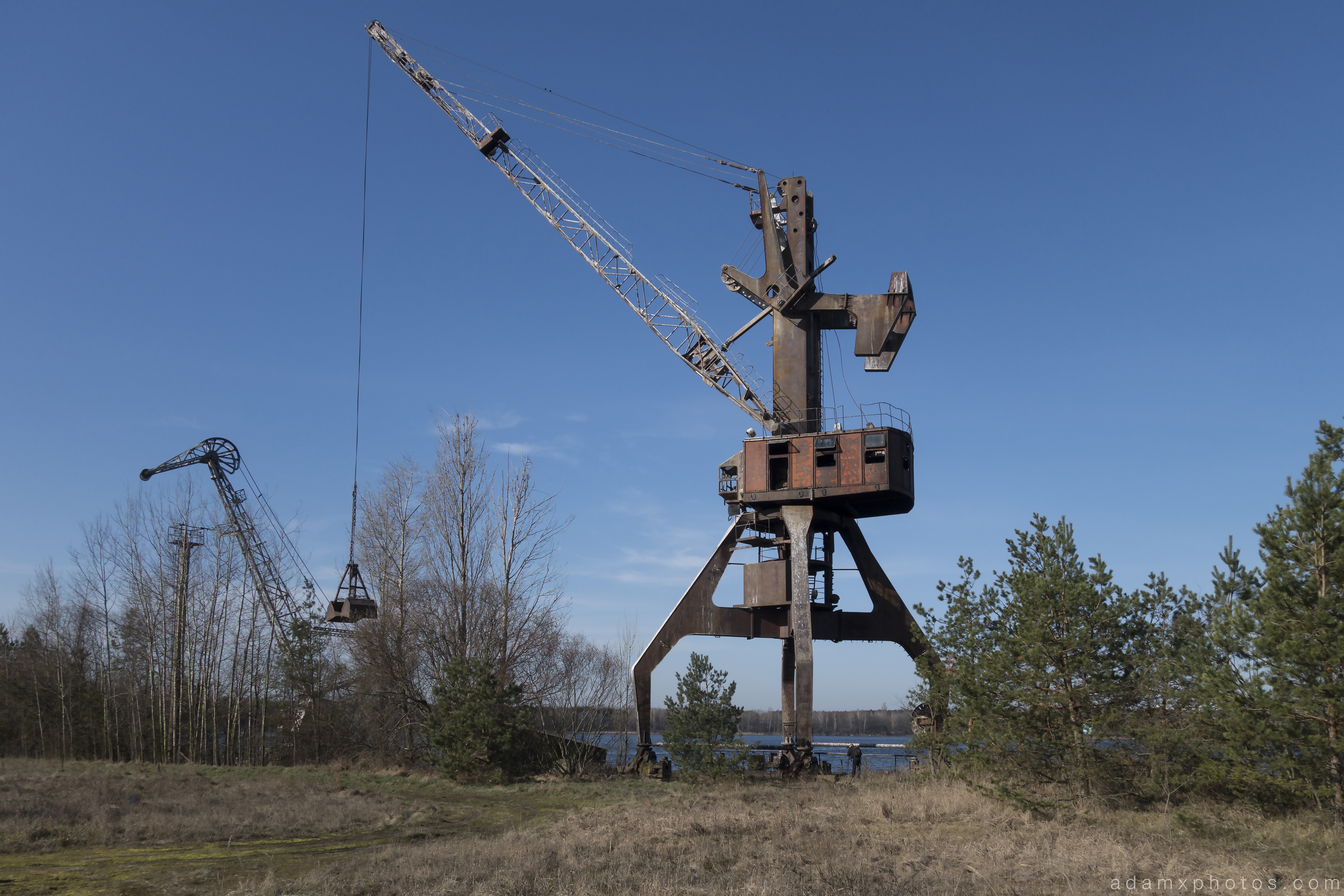 Rifle Range, near Kiev
On the way from Slavutych back to Kiev we stopped over at a rifle range, where we had fun firing off AK47s and other assault rifles…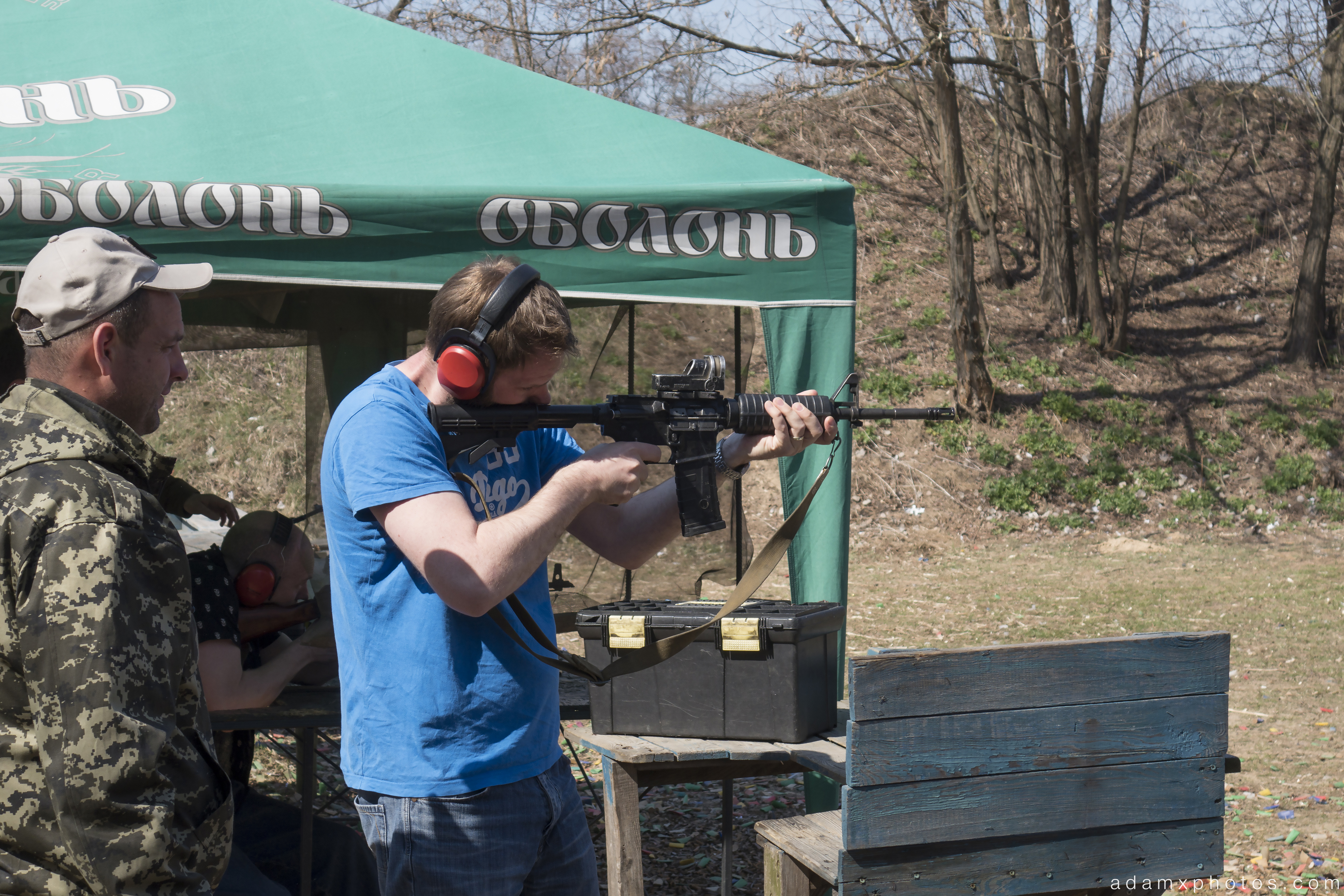 I don't think I hit a thing, but that wasn't really the point was it.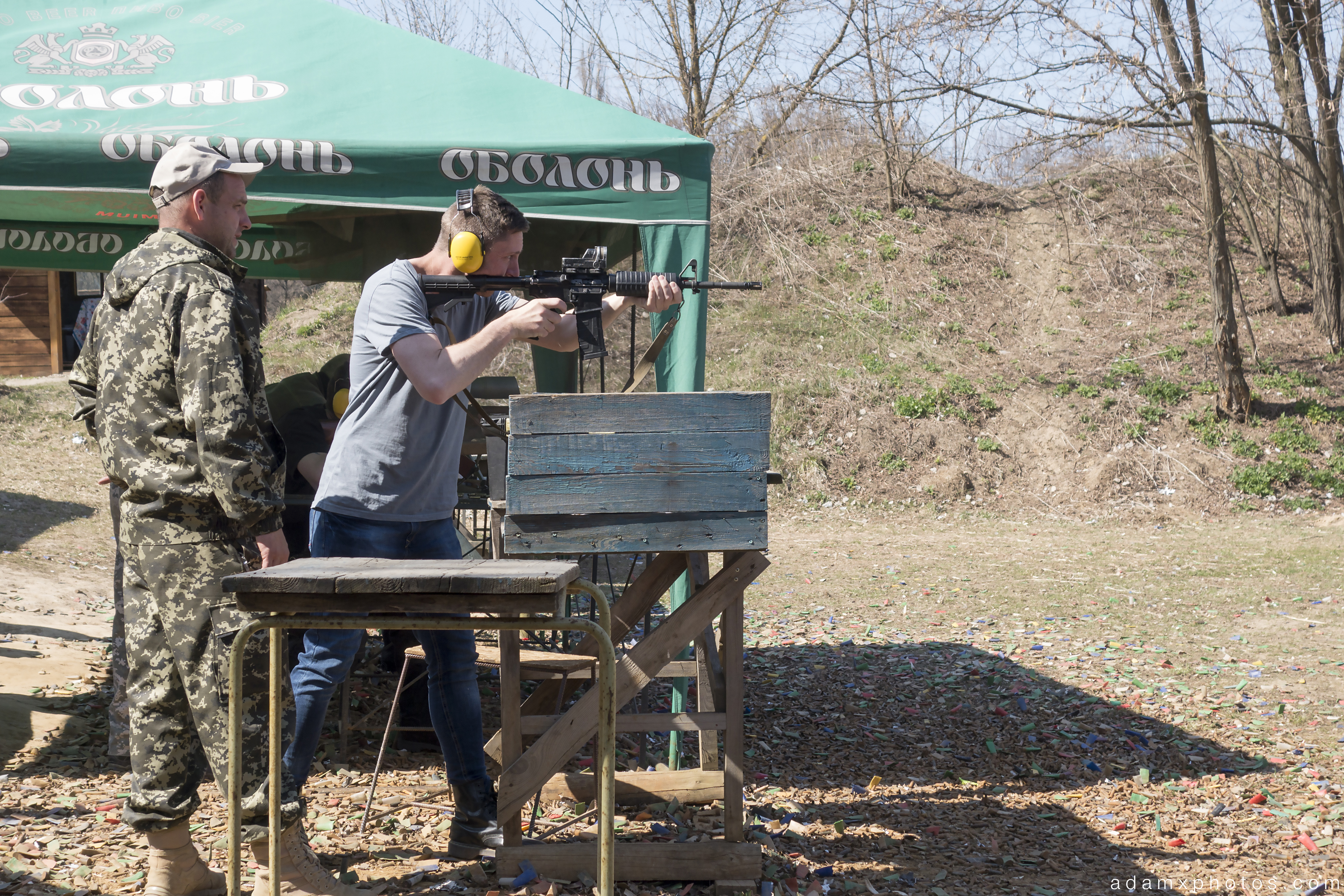 This is the technique they use to collect the birch sap to make that revolting drink I talked about earlier…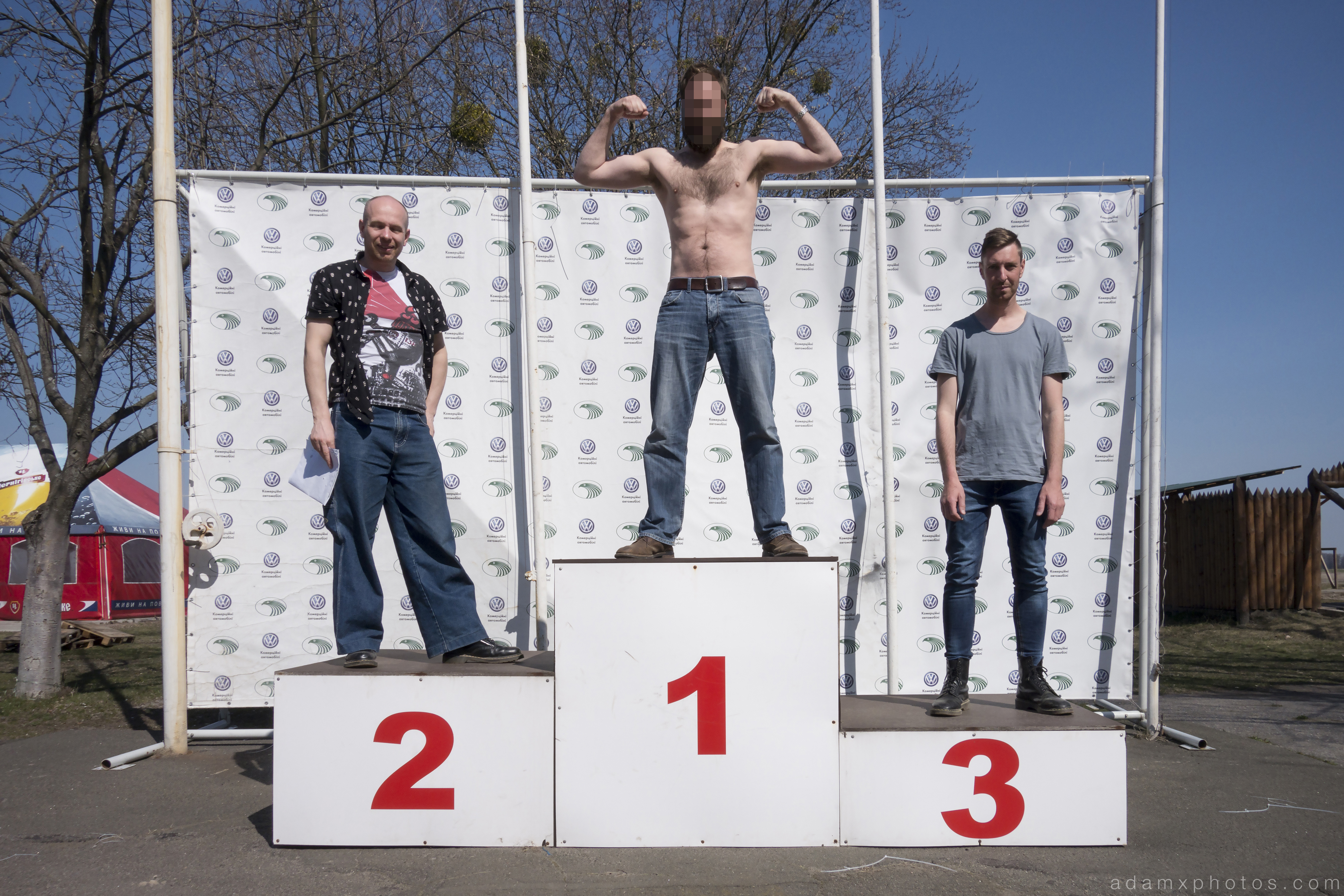 …and we couldn't let this ready-made podium go to waste now could we. 🙂
Kiev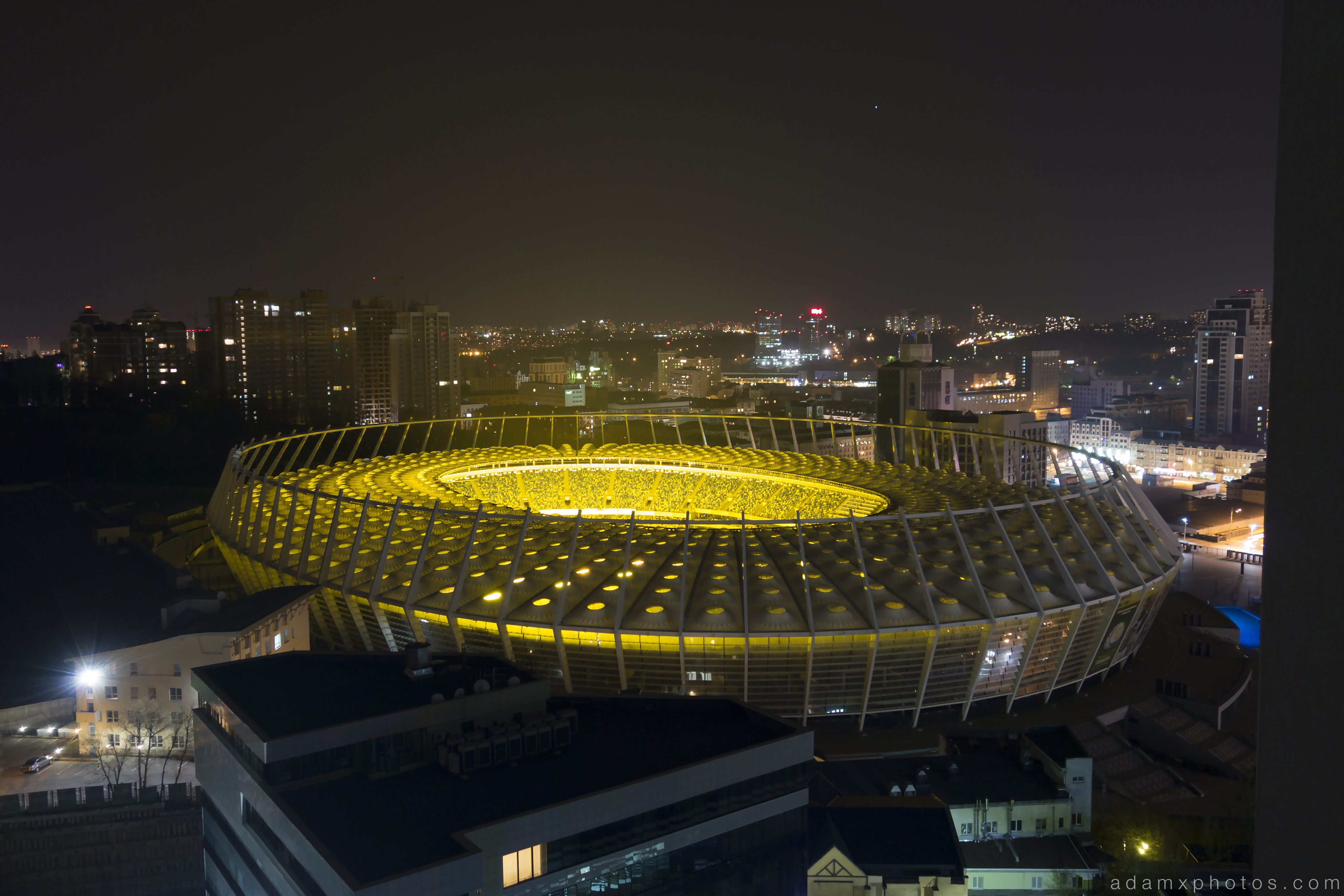 The view of a stadium next to our hotel.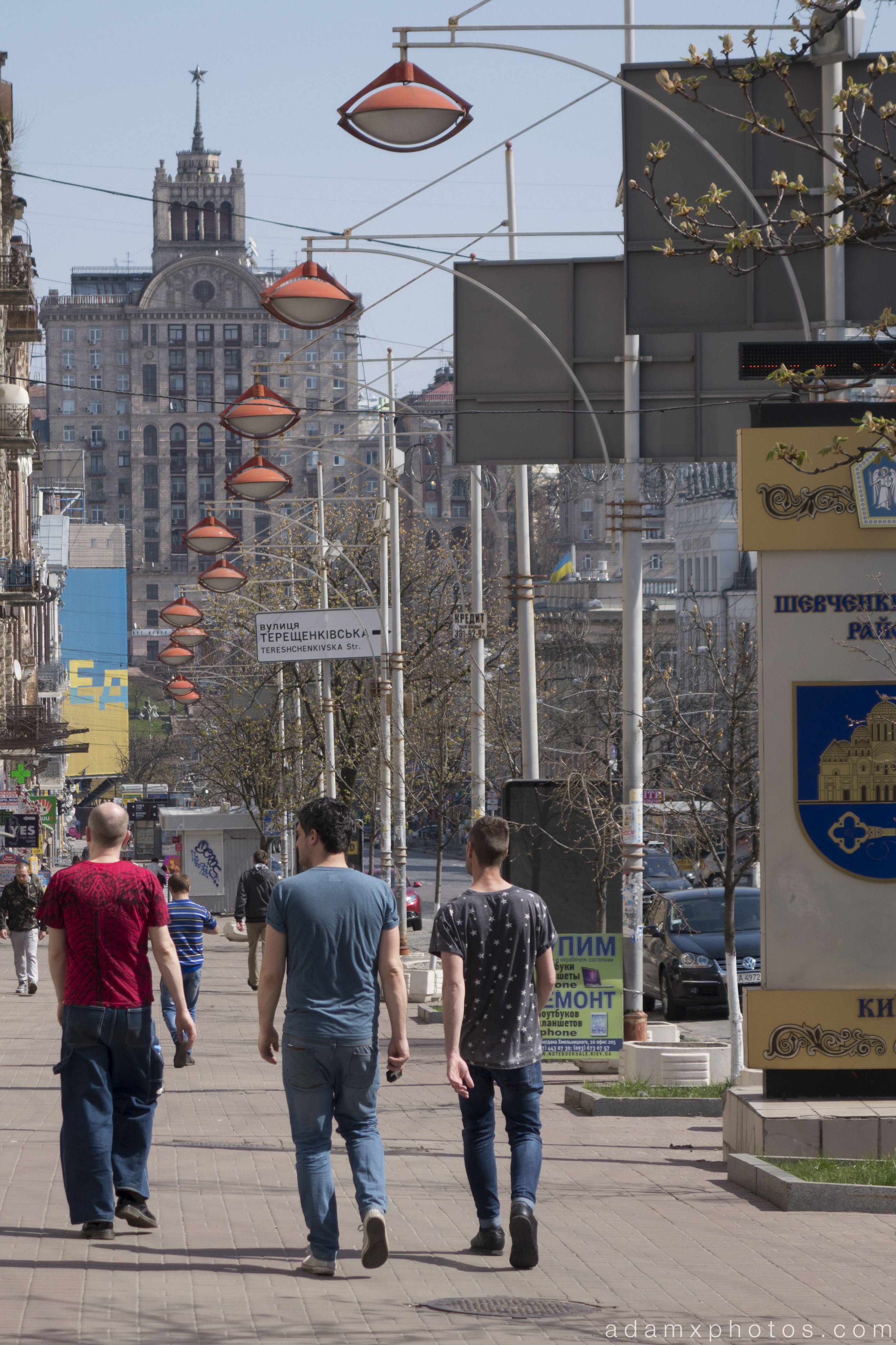 Our last day was spent having a nice wander around Kiev…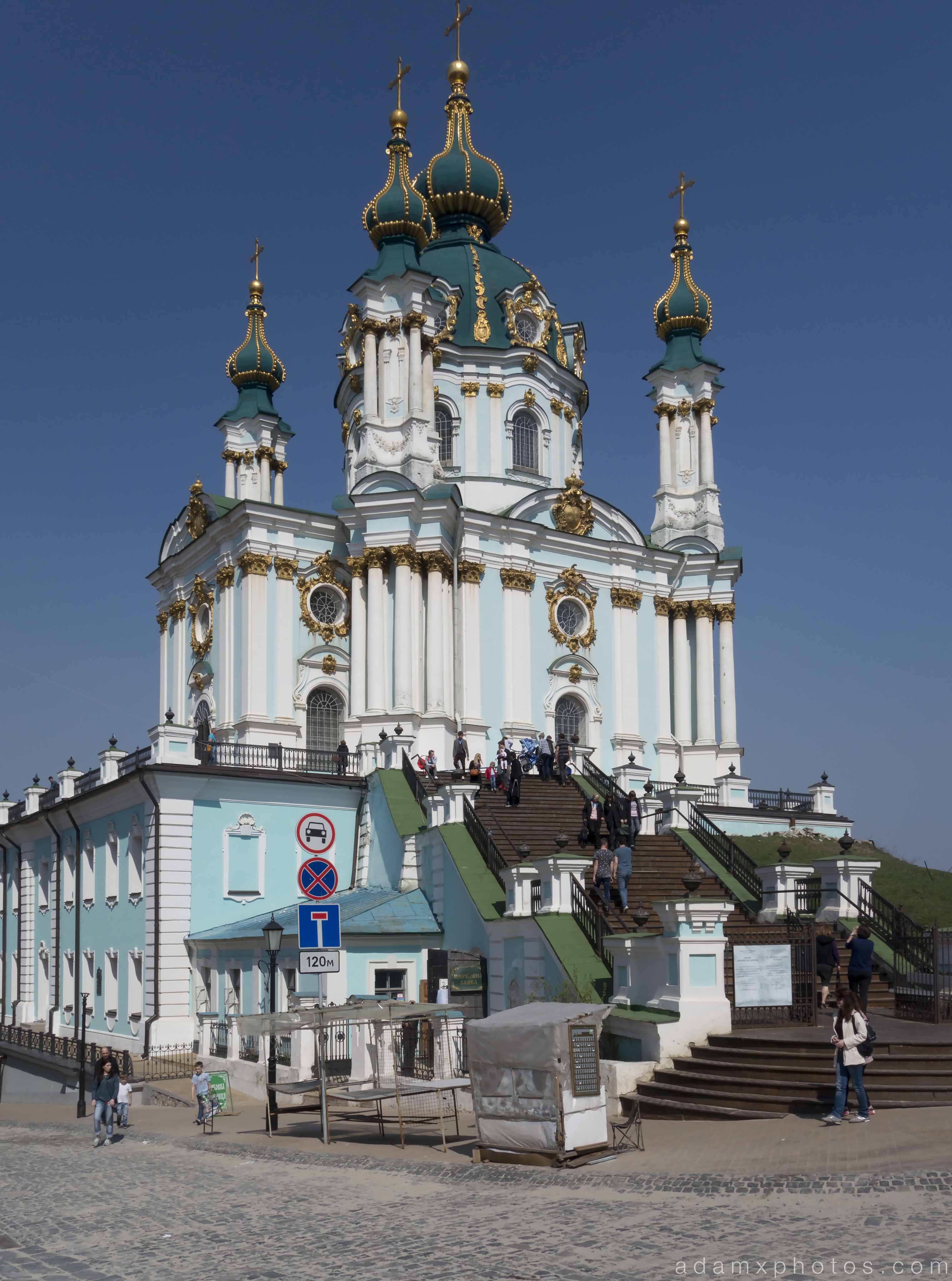 …including a visit to the beautiful Andriyivski Uzviz (aka St Andrew's cathedral)…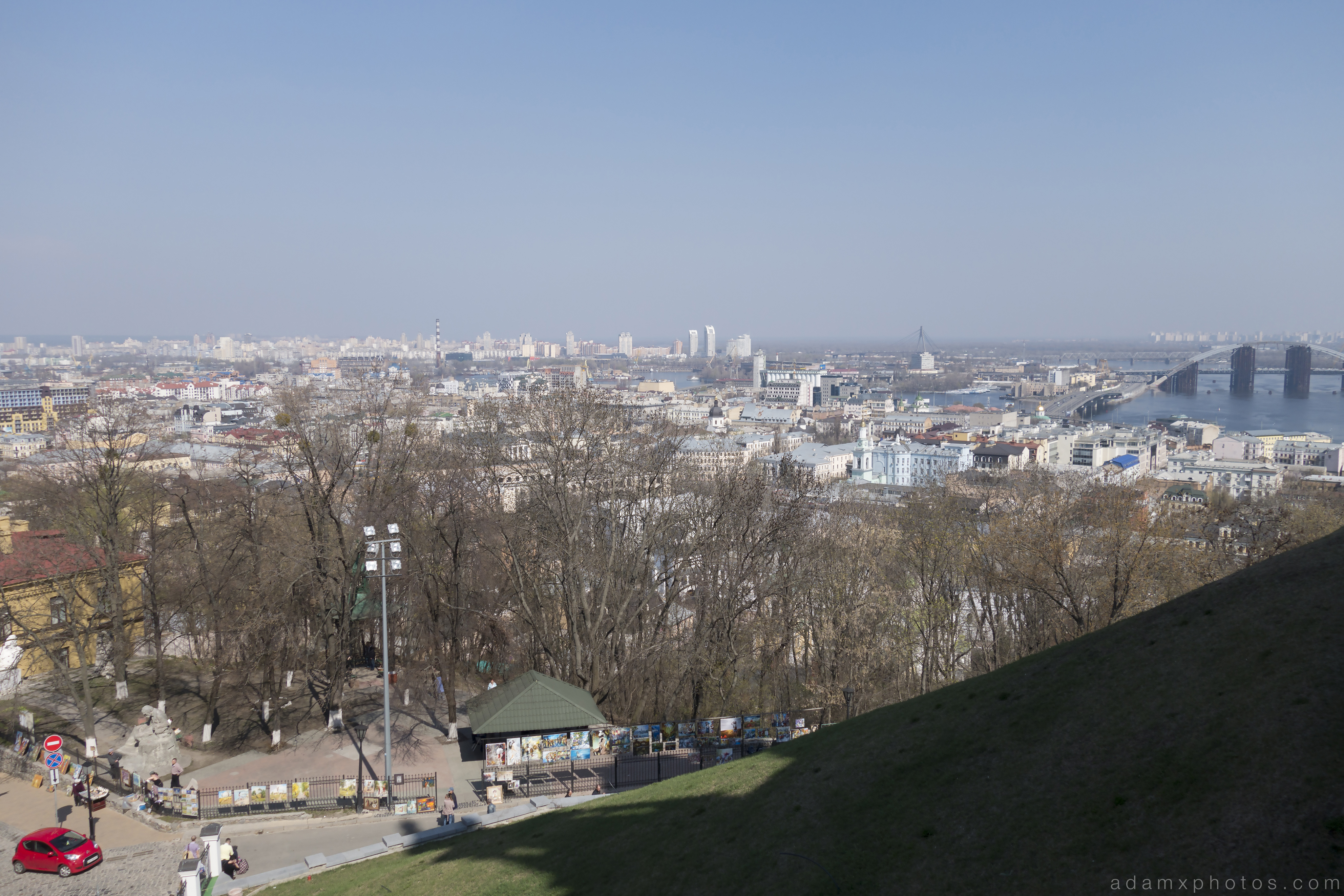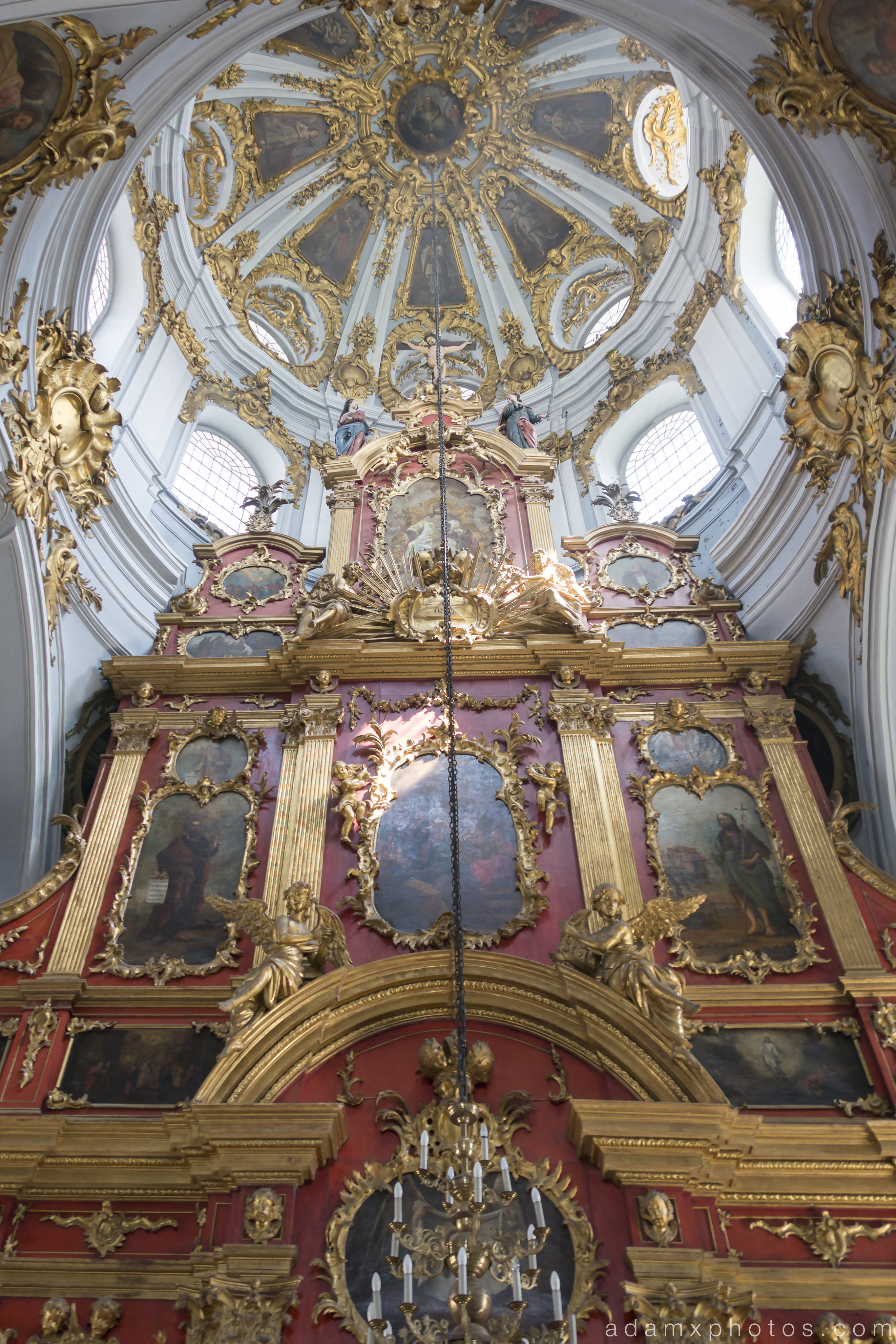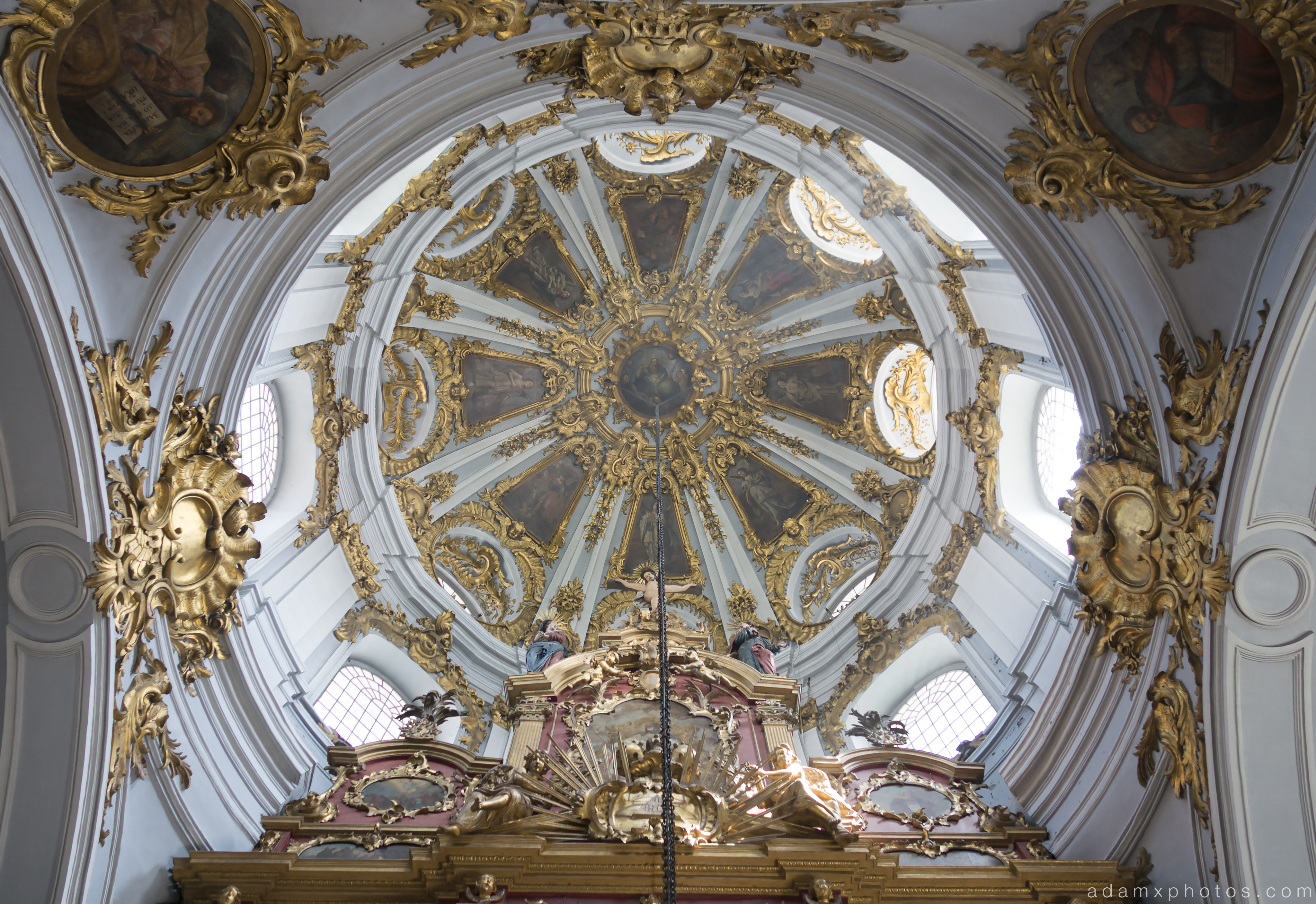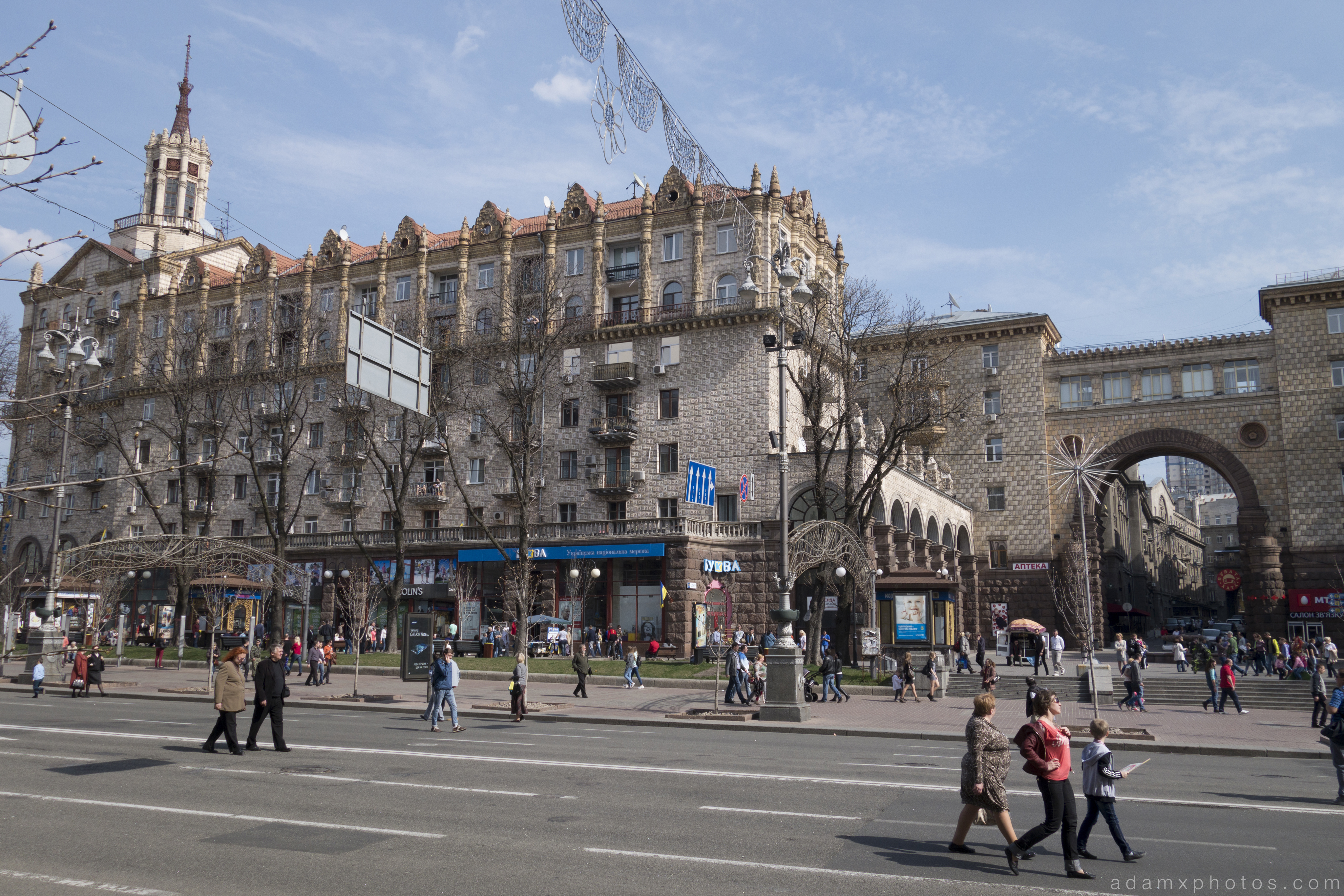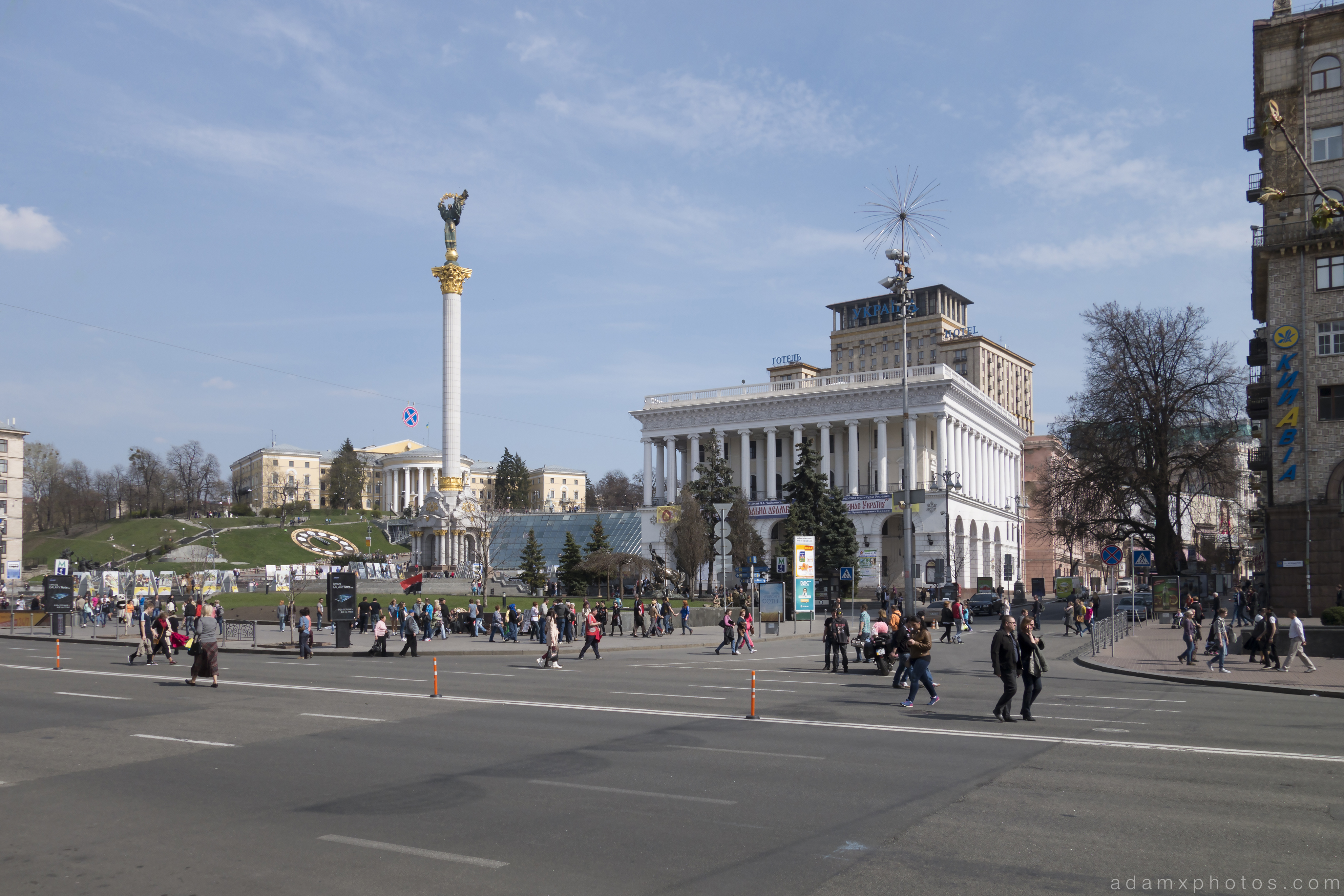 And then it was finally time to head home after an absolutely brilliant and unforgettable week in Ukraine. I'm sure I'll visit again before too long.
Cheers
Adam X