A very short report here from one of the my least successful explores ever!
History (from wiki)
The Queen Elizabeth II hospital is located in Welwyn Garden City and run by East and North Hertfordshire NHS Trust.
The first full hospital to be built by the NHS, the QEII had some 100 beds. All inpatient and emergency services were transferred by October 2014 to the Lister Hospital (Stevenage), which has had £150 million invested in major new facilities.
Since October 2014, the QEII has continued to offer a range of general hospital services for people living and working in many parts of east and south Hertfordshire. These include GP services, outpatient clinics, diagnostic (radiology, pathology and endoscopy), a breast unit and antenatal and postnatal care, as well as a 24/7 urgent care centre for adults and children of all ages with minor injuries and illnesses. £30 million has been invested in new facilities. The old hospital site is now closed and the land will be used for housing and a care home.

My Explore
It was a cold autumn morning when I met up with another explorer called Andy an hour or so before dawn. We quickly made our way inside the huge empty hospital, and worked our way towards the most interesting bit – the abandoned old operating theatres.
This location had generated a lot of recent attention within the exploring community, and it was not surprising when another large group of explorers also turned up about 45 minutes after we'd got in. All was relaxed and going well until I saw two police cars parked right outside the main staircase which we'd previously come up! I heard the police shouting "Oi!" – it wasn't clear whether I had been spotted at the top of the staircase, or if they were just generally searching for trespassers, but it was clear that someone had called them. Having thought about it lots since, I'm 99% sure that Andy and I weren't spotted on our way in – I'm naturally super cautious, and we had entered quietly and under cover of darkness. My suspicion is that the second group, who arrived later after dawn, may have been spotted and the police called – but sometimes it's just down to bad luck.
In any event, I wasn't interested in trying to hide or avoid the police that morning, as they obviously knew that people were inside. I figured it would be better to just head outside, apologise, and explain that we were just taking photos. Andy agreed, but the second group decided that they were going to stay inside and take their chances.
Anyway, to cut a long story short, 2 or 3 of the police officers were perfectly friendly and understanding, but unfortunately one of them decided they wanted to make our lives difficult, and it ended up being a nervous few weeks before I finally got confirmation that no further action was going to be taken against us.
So I don't really have fond memories of the QE II, and only managed a couple of shots of the operating theatres before proceedings were cut short.
As always click on a photo to VIEW LARGE.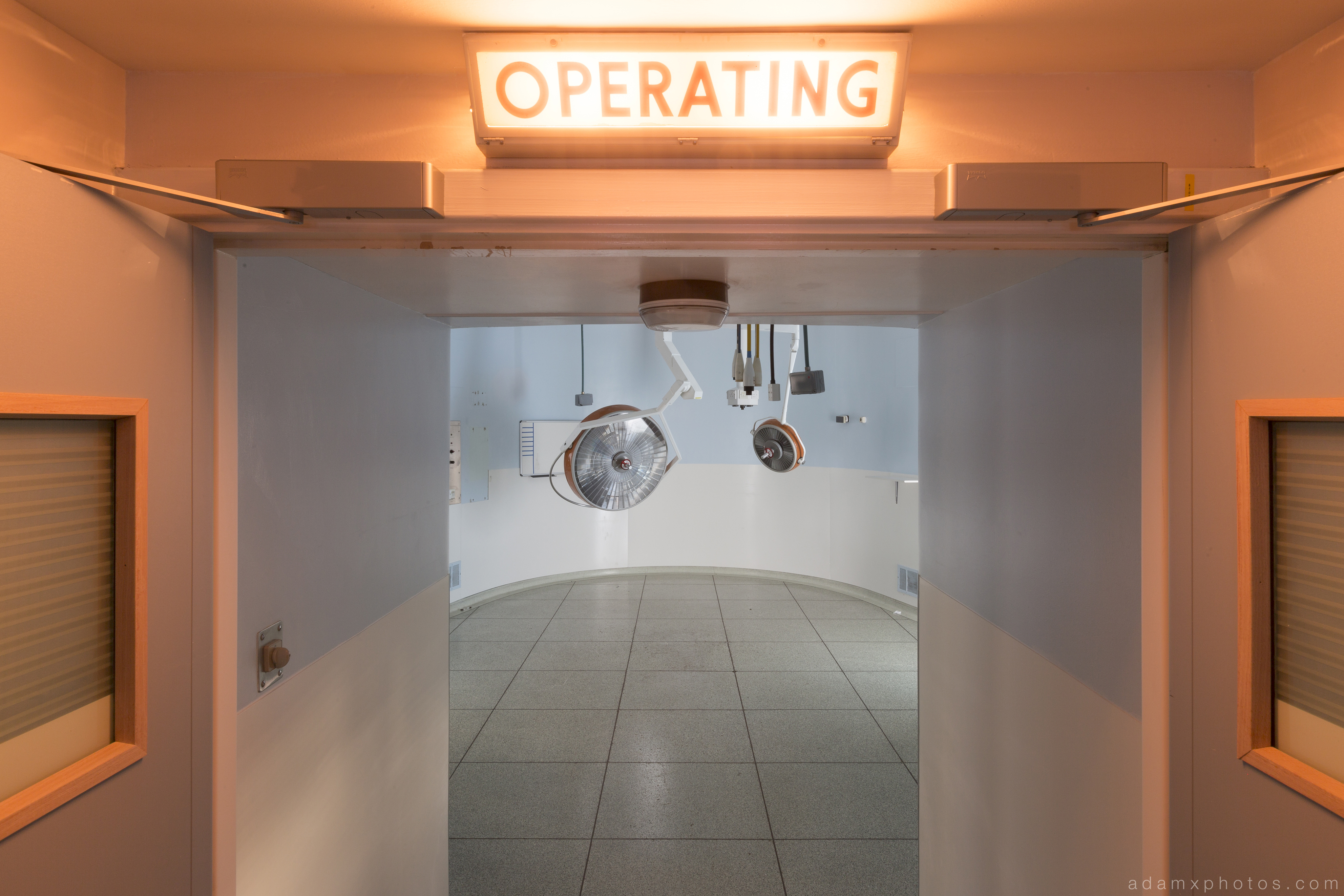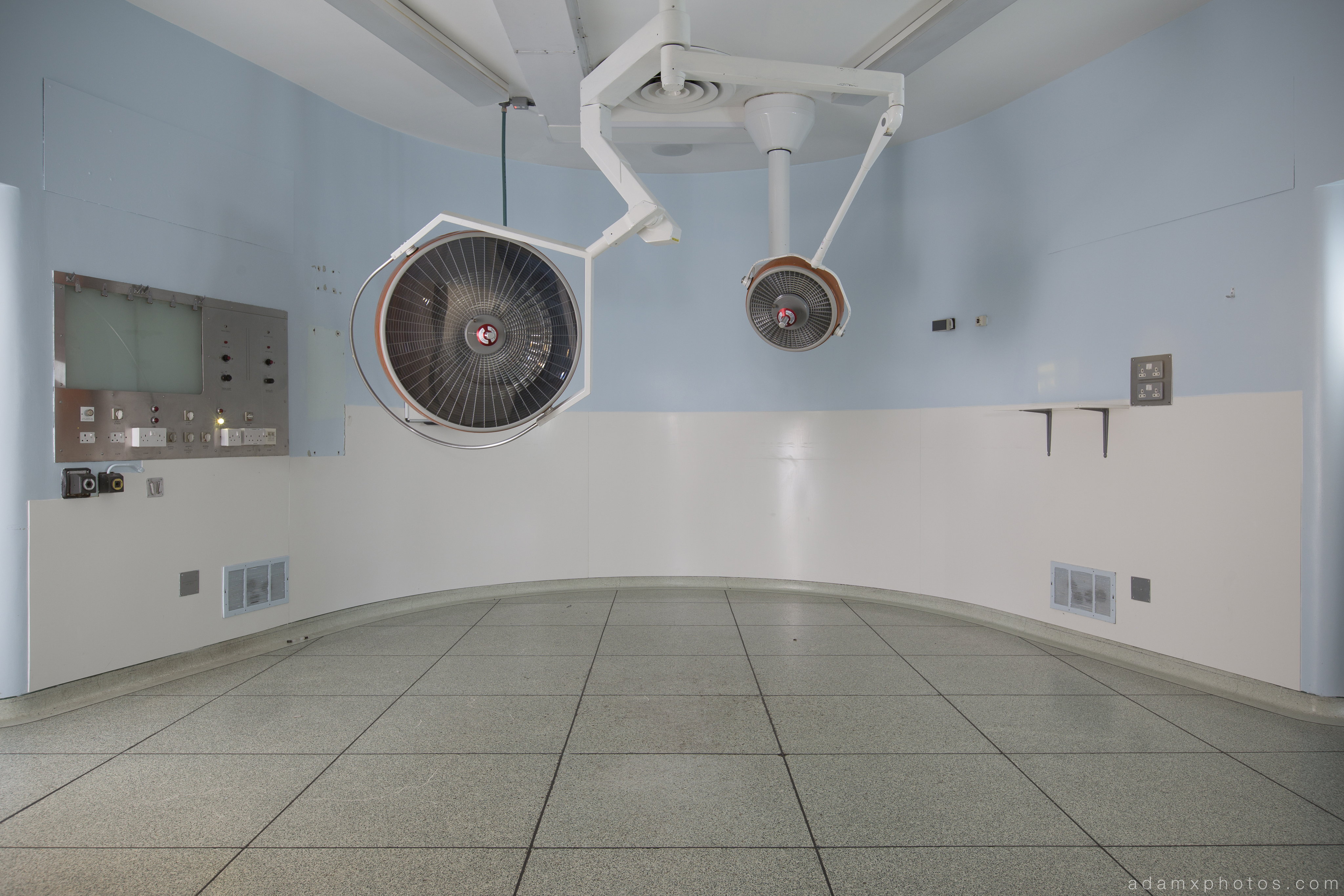 A sunburst shot of the dawn's rising sun breaking into the theatre.
Thanks for stopping by.
Adam X