Explore #6 of 'The Picnics & Palaces Tour'
Rounding off Day Two of our tour of East Germany and Poland was a quick visit to the remains of this former Sanatorium. Most of the rooms have been stripped out for possible redevelopment, but the main items of interest still surviving were the grand reception / lobby area and auditorium.
As always, click on a photo to VIEW LARGE

The auditorium was VERY dark indeed – this was a long exposure, light painted by bouncing light off the back wall with our torches.

The entrance / lobby.

Looking in from the main entrance to the carved mural.

Mural detail.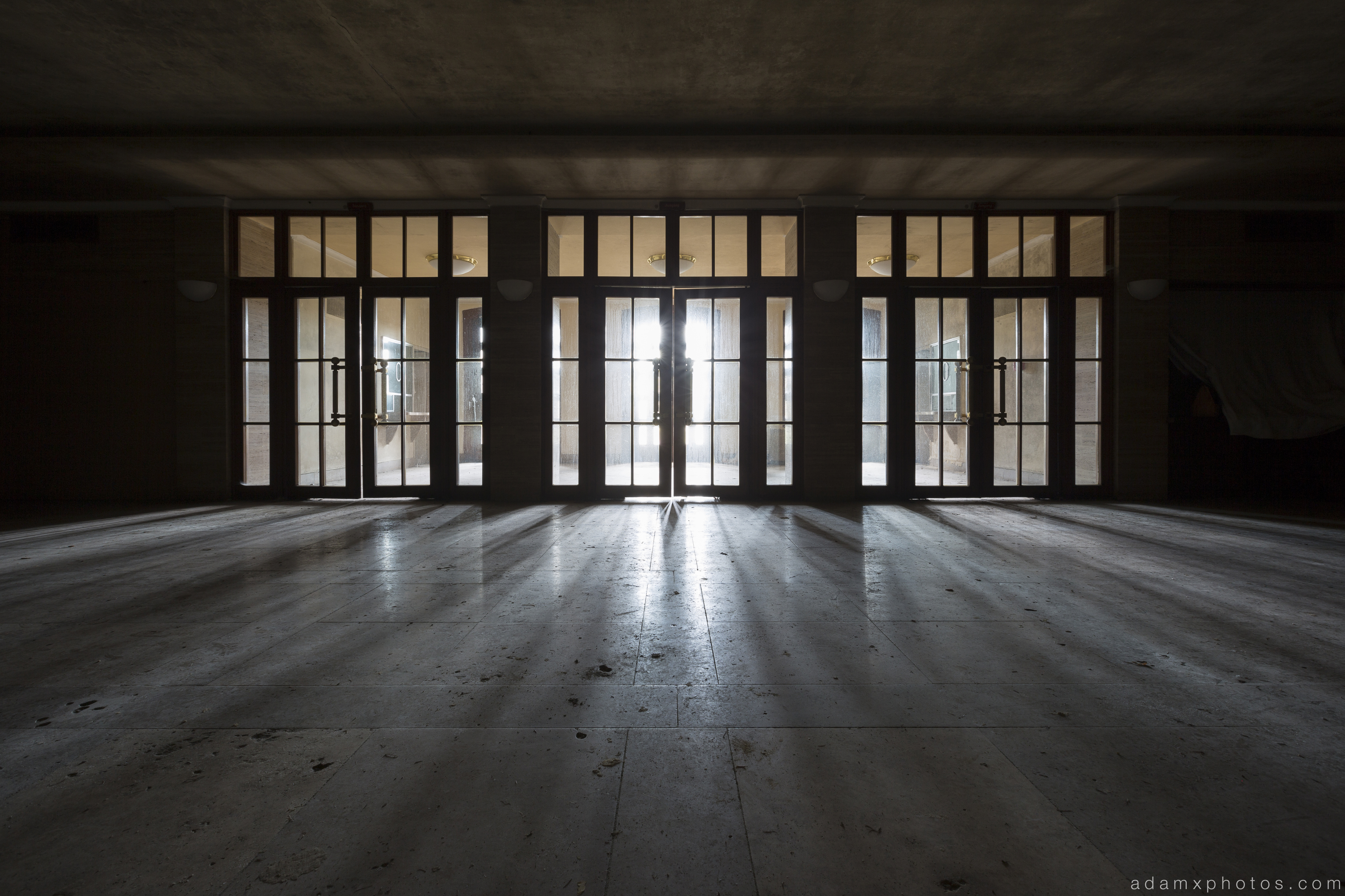 Light and shadows of the main entrance doors.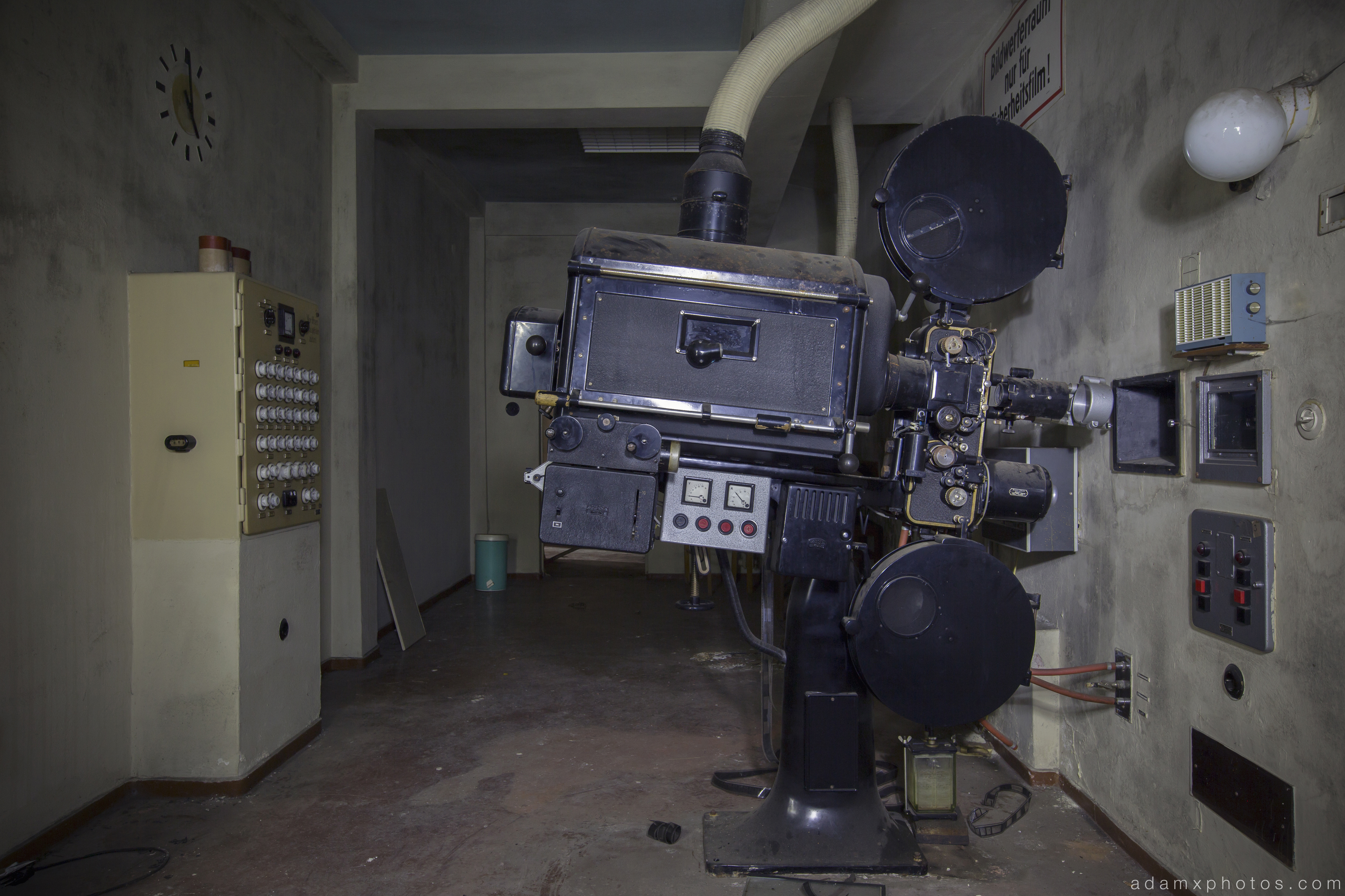 Upstairs was pretty boring, but we did find the projector room for the auditorium – this really was pitch black, so a couple of shots light painted by torchlight. I was a bit tired by this point so they're not the best…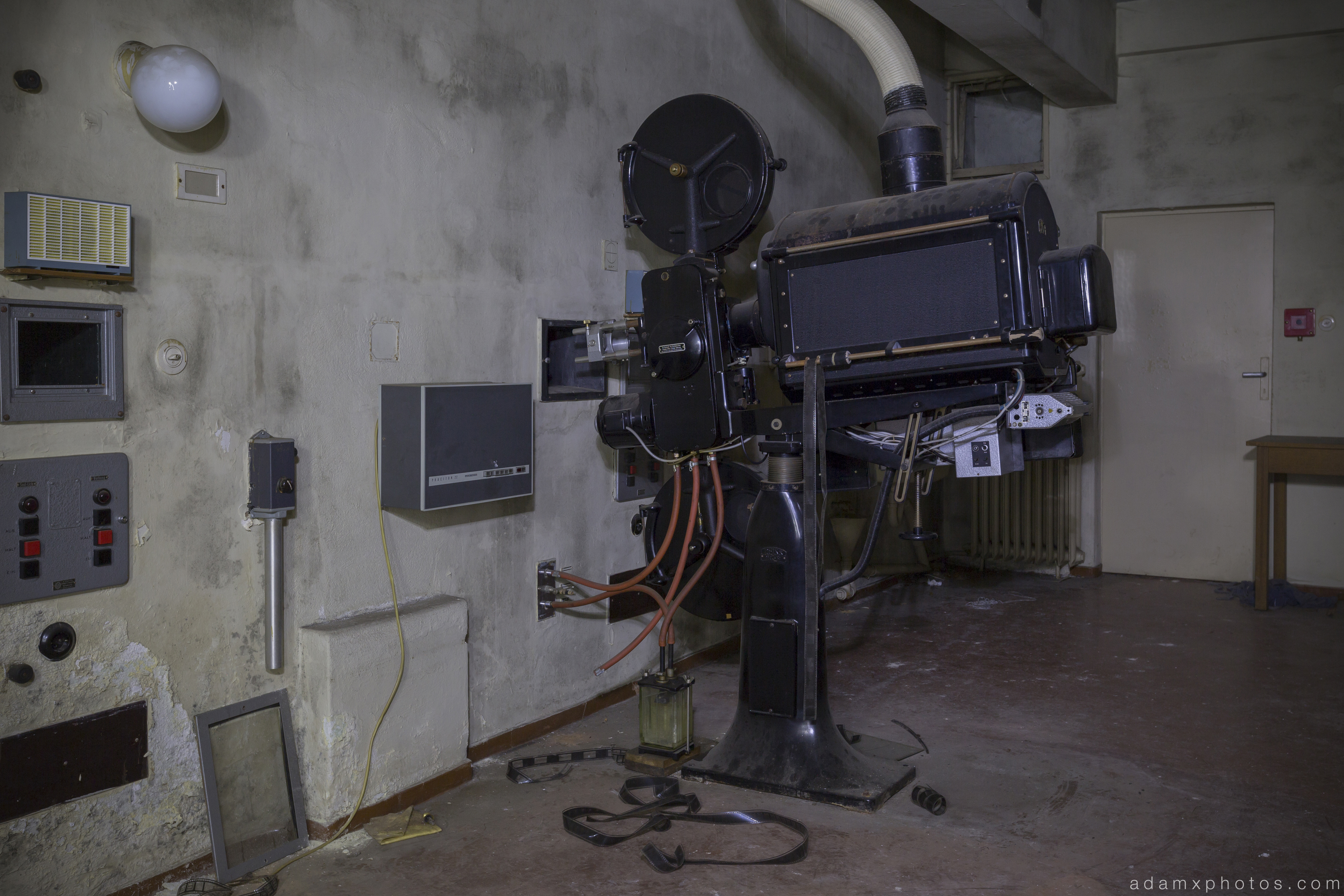 Often the only items left behind in abandoned buildings are the heavier items on the higher floors, such as pianos – and on this occasion a lonely pool table left in an attic room.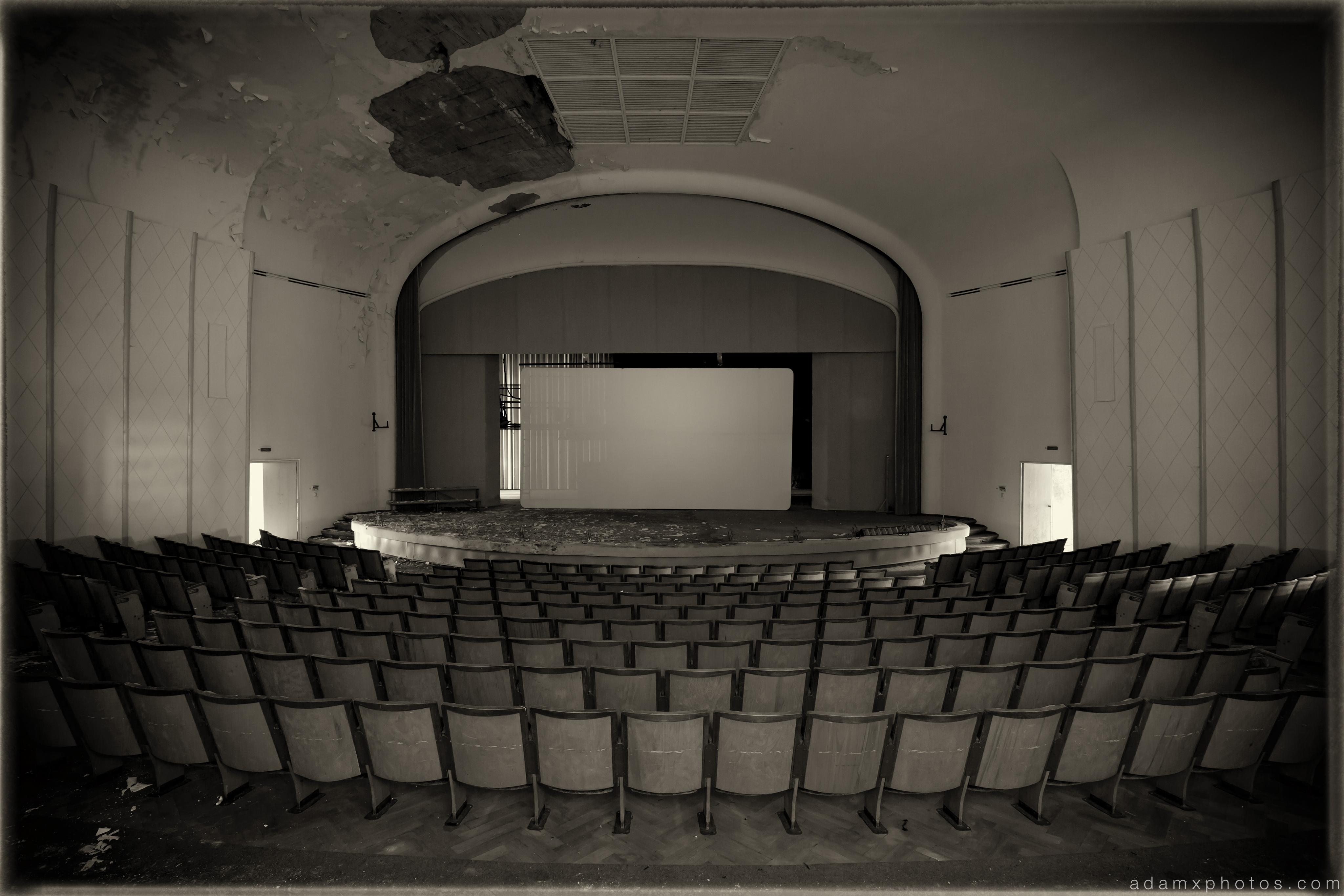 And I'll leave you with a slightly different edit of the auditorium shot.
Thanks for coming by.
Adam X