Explore #7 of 'The Picnics & Palaces Tour'
First up on Day Three was this exceedingly decrepit and rather tastily decaying abandoned guesthouse, somewhere in the alpine East of Germany. I don't know any specific history of this place, but it had clearly been disused for quite some time and closed suddenly by the looks of the personal effects and other ephemera left behind.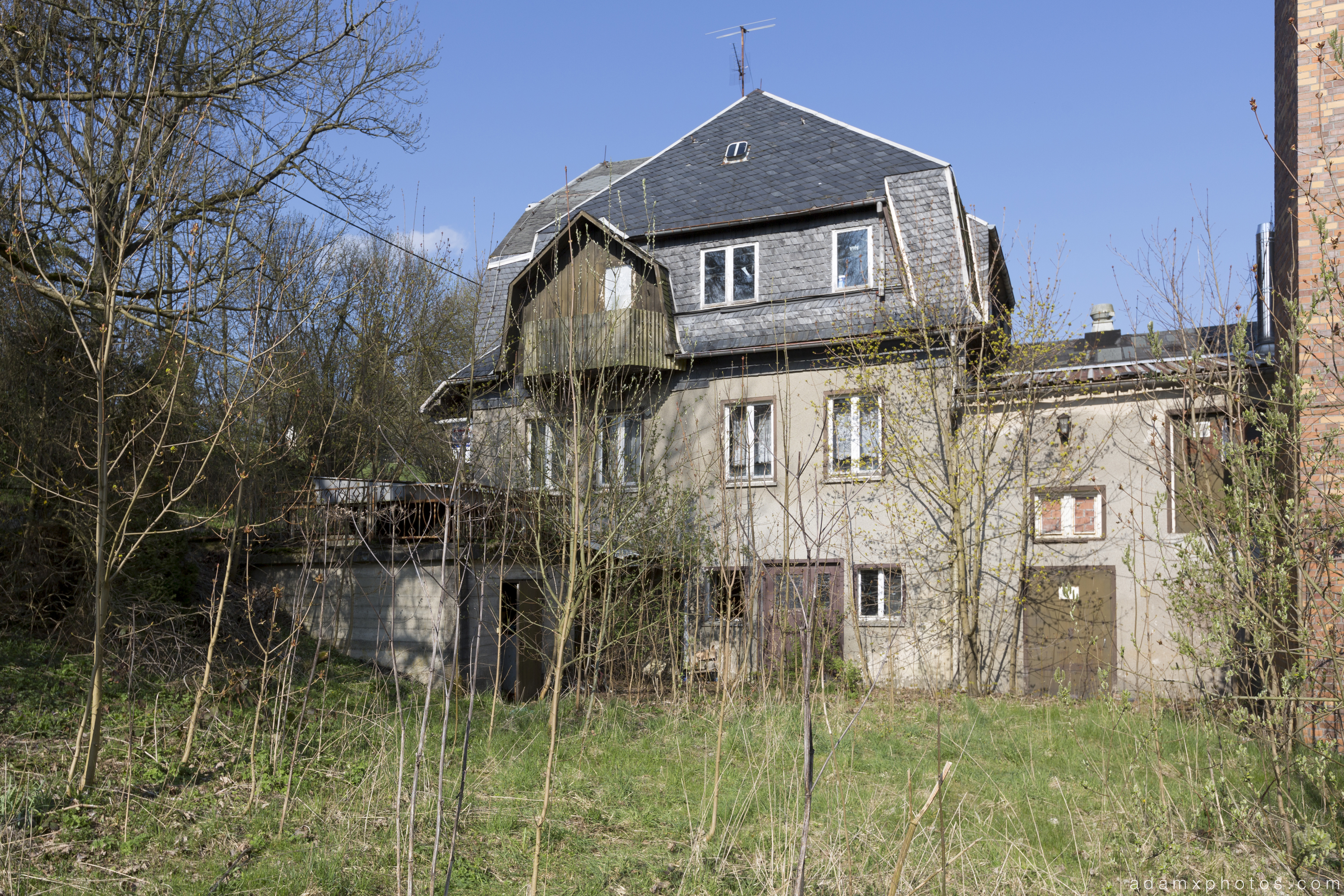 Just as we were about to make our way onto the property a passing car screeched to a halt, and then reversed back towards us. "Oh no, here we go, busted by nosey locals" we thought. But as it turned out it was super friendly young guy who was just keen to ask us in his broken English whether we knew what the place was like? He had driven past many times and always wondered, but never dared go inside. We suggested he join us to find out, but he was on his way to work so declined and drove off again giving us a wave and thumbs up! Ha ha.
As always, click on a photo to VIEW LARGE

The main part of interest was the picturesque grand decay of the former dining room…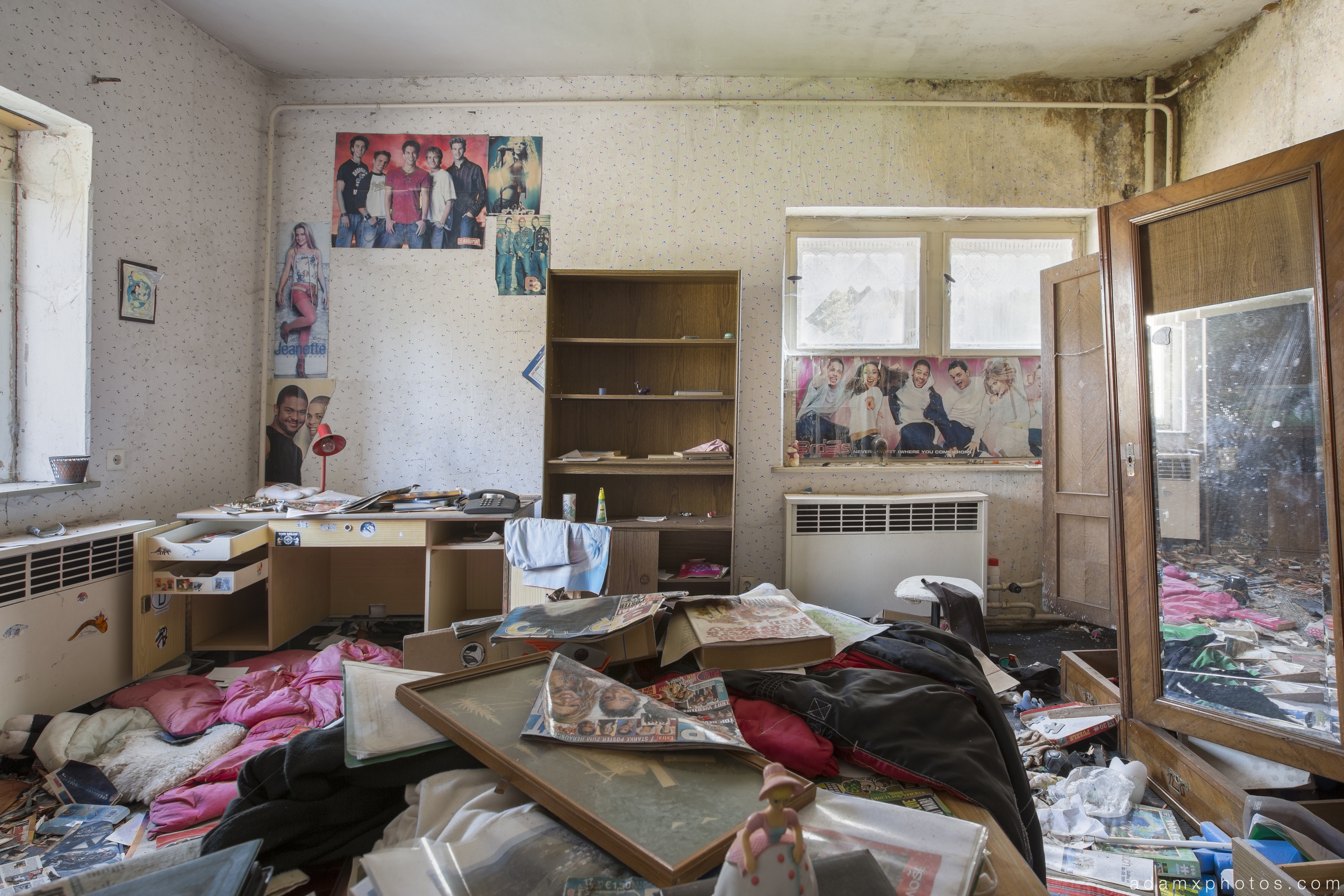 …upstairs this trashed bedroom seemed to have been that of the owner's teenage daughter, judging by the peeling boy band and pop posters left behind…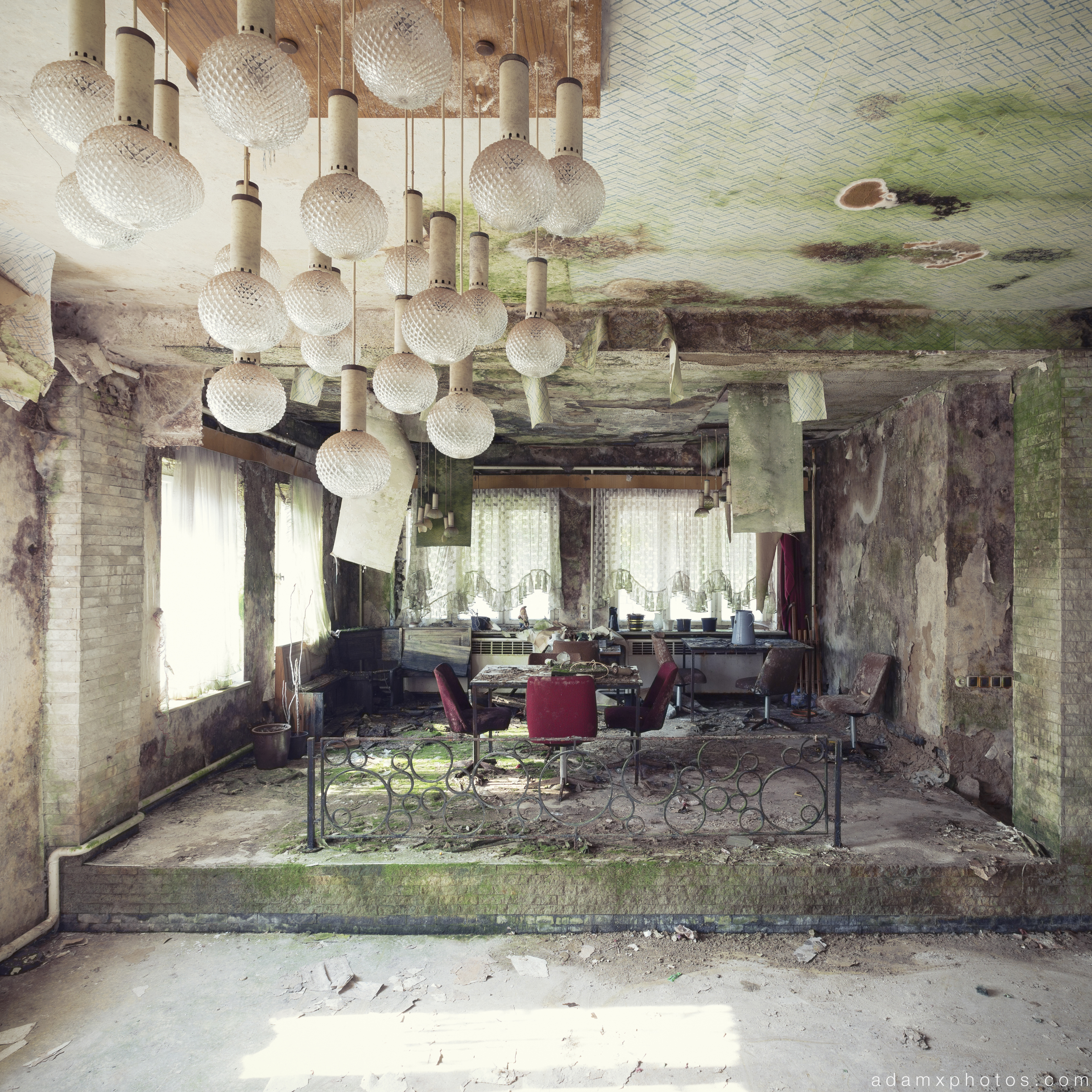 …a slightly different shot and edit of that dining room…
We had a busy day planned, so before too long we made our exit and headed off to the next target…
Thanks for stopping by.
Adam X
SaveSave