Explore #8 of 'The Picnics & Palaces Tour'
Next up in the gorgeous alpine landscape of Eastern Germany was this abandoned hotel which apparently never even opened…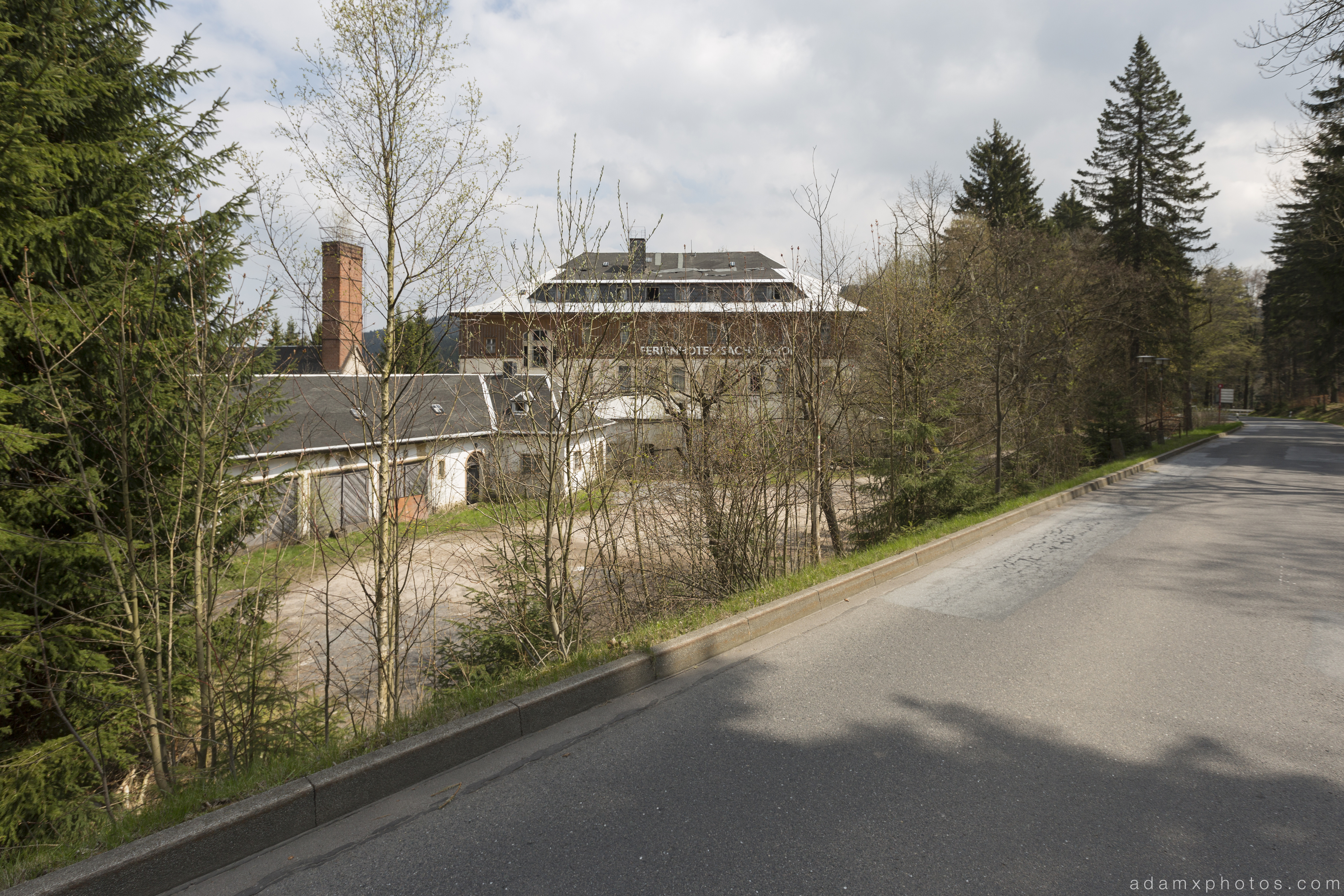 History (rewritten from here)
Originally built in 1905 as a sanatorium, during the post war years of East Germany it was owned by the Free German Trade Union Federation (Freier Deutscher Gewerkschaftsbund /FDGB).
After reunification the building was sold, but development into a hotel stalled and the hotel never opened. It lay disused from 1992, was purchased by the local government in 2014, and was apparently demolished shortly after our visit in the summer of 2016.
Our Explore
This was another great little explore in gorgeous spring sunshine. I particularly loved the little ski equipment storage room…
As always, click on a photo to VIEW LARGE
The downstairs was completely trashed, so I grabbed a few shots of the staircase…
…and a couple of the decaying guest rooms upstairs.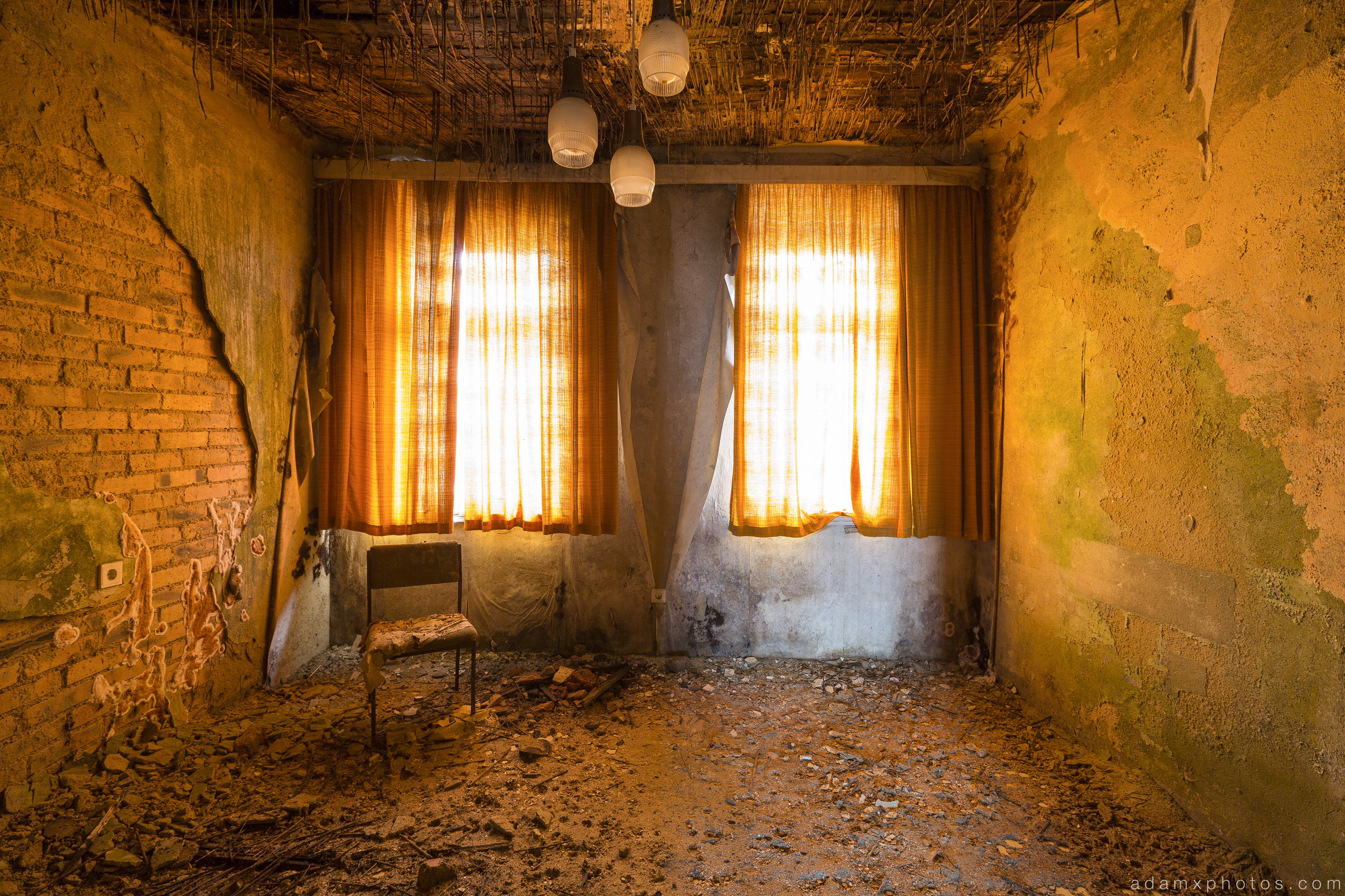 I then moved on to a small building annexed to the hotel, which turned out to be the former staff quarters…
…I've no idea what these small bread rolls were doing there?!?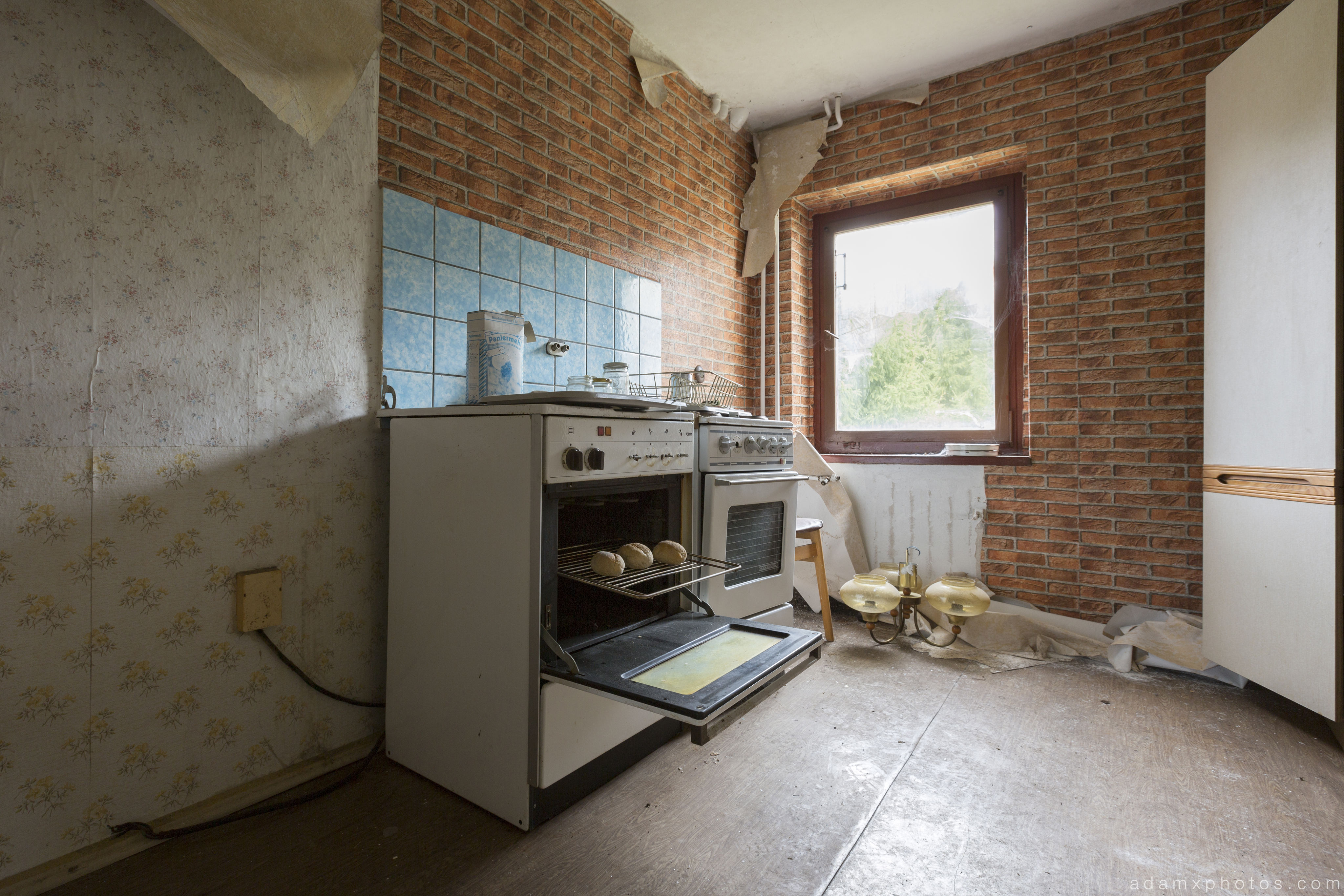 The definite highlight of this location was the quaint little ski equipment room, which had gathered dust for decades…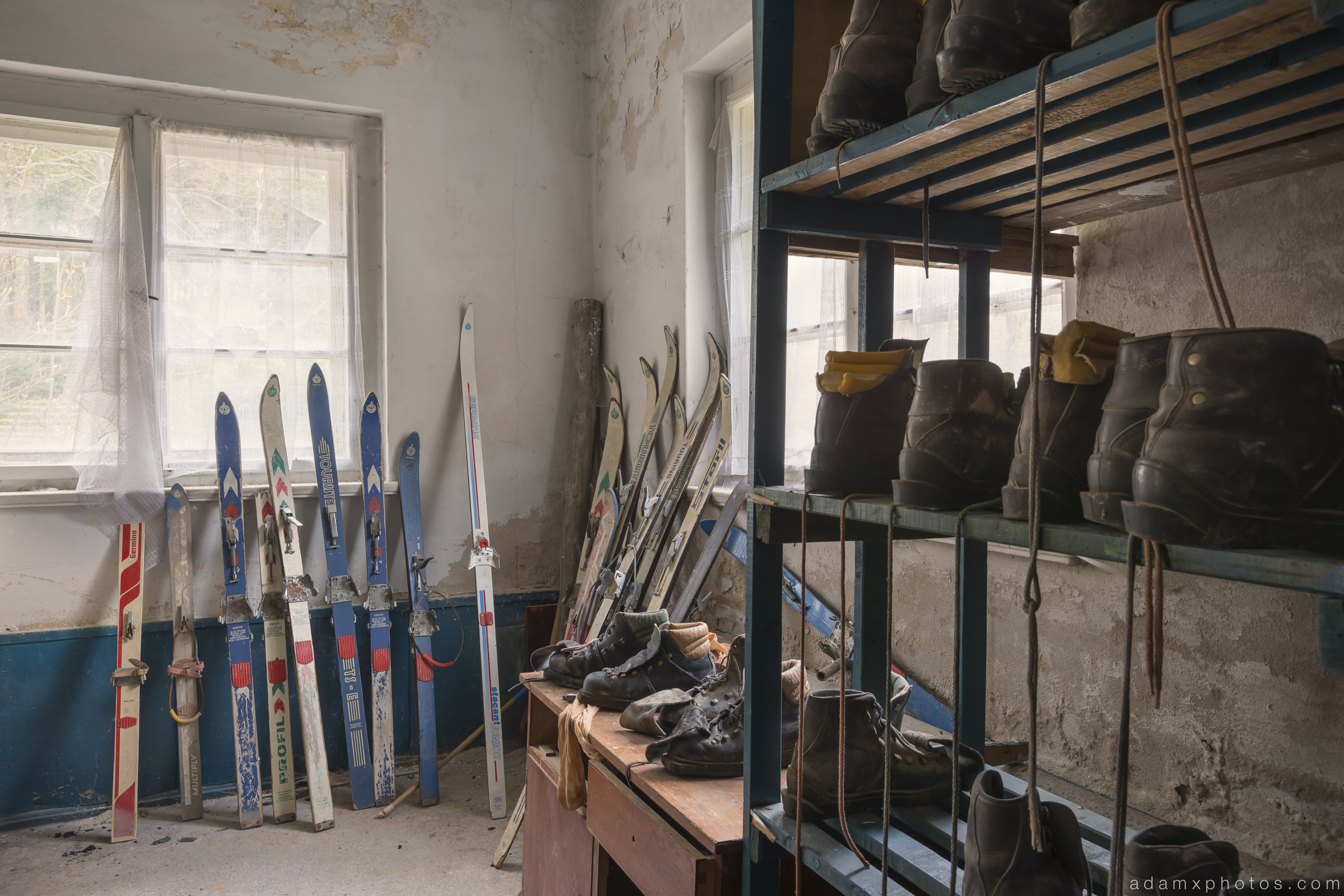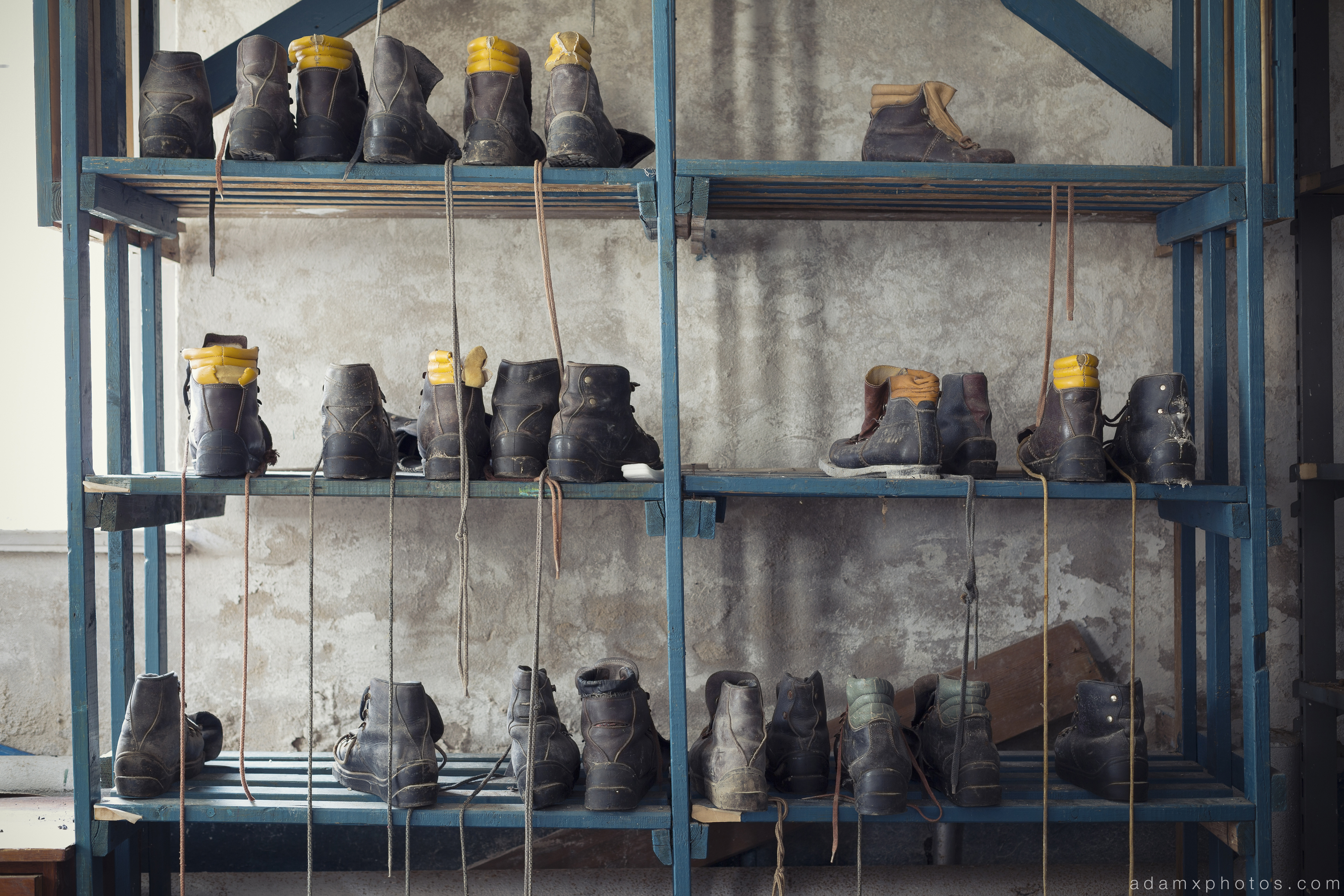 Soon it was time to head back outside into the sunshine, have a quick picnic, and then head on to the next location…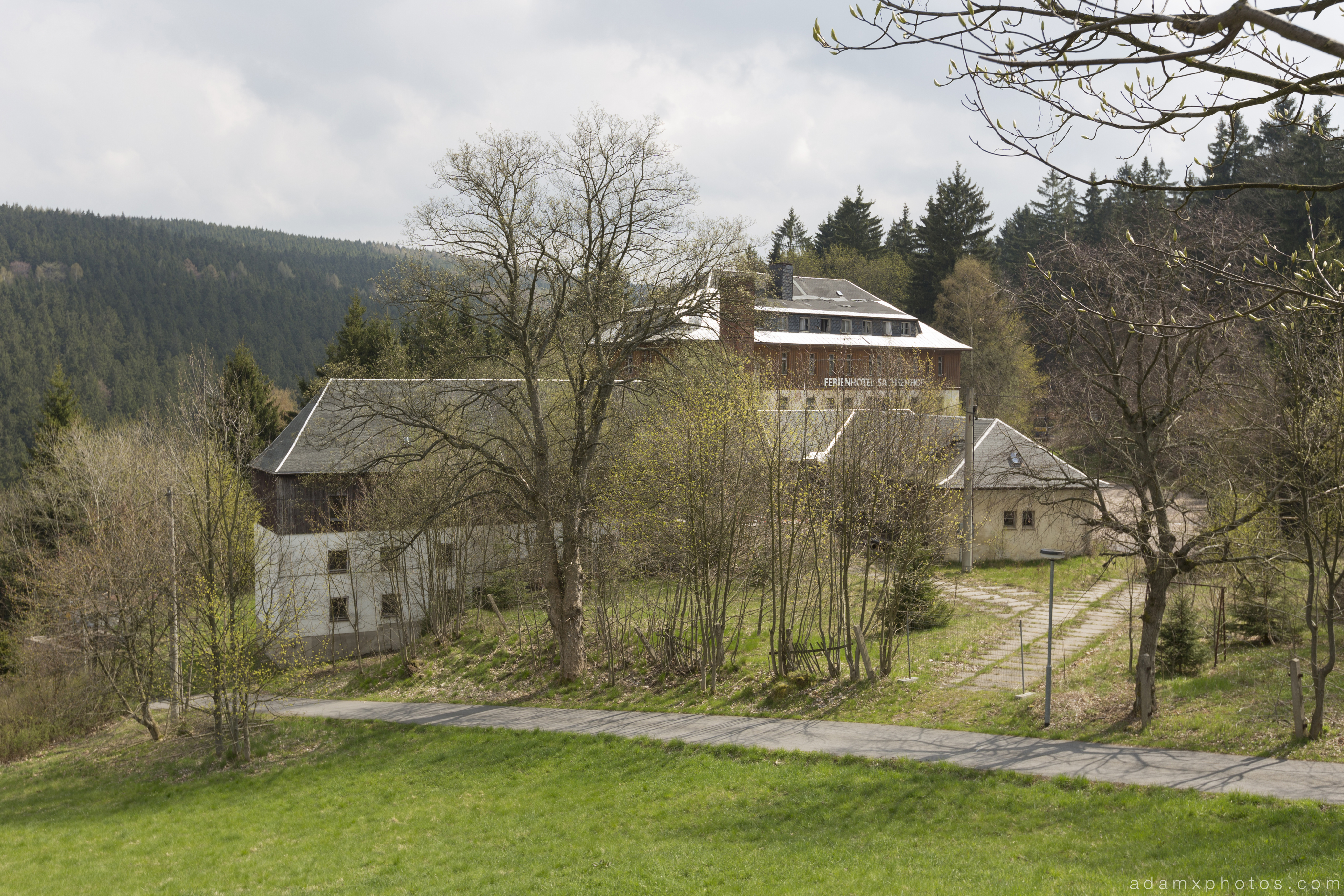 Thanks for stopping by.
Adam X