The 'CDC' former stock exchange in Antwerp was my very first European explore back in April 2014. I was in awe of other explorers' photos before I was lucky enough to see it first hand, and it has remained firmly in my shortlist of favourite buildings ever since. I attempted a revisit later in 2014, but despite our best efforts we failed to gain access on that occasion.
So in May 2015 when I heard that a new access was potentially viable I made it my top priority to get back over there ASAP. For Darren and I it was a much wanted revisit, but for James and Jade it was their first – I was envious of them as I remembered the incredible feeling I got when I first walked into the huge central space for the very first time.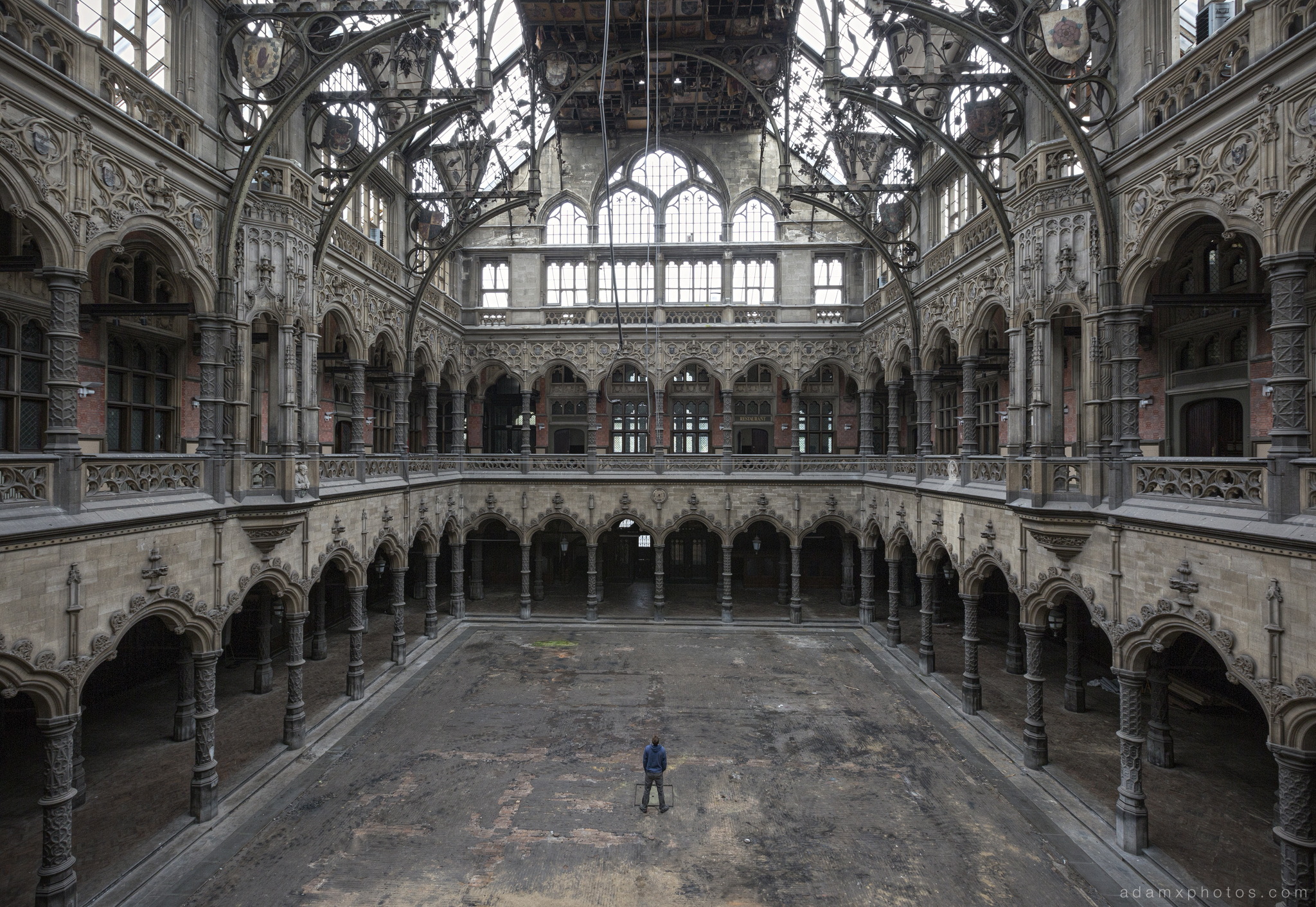 For a full history of the CDC, and my photos from my first explore please click here.
Our Explore
The first time around it was all about experiencing the dawn sunlight breaking through the ornate glass ceiling and windows, and exploring the various rooms off from the balconies surrounding the central trading area. A combination of being almost overawed and the extreme tiredness of the overnight ferry and drive meant that I was a bit disappointed with the photos I took on that first trip. This time around the pressure was off, and I was able to reshoot a few of the 'classic' shots and focus on some details and other parts which I'd not shot previously.
As always, click on a photo to VIEW LARGE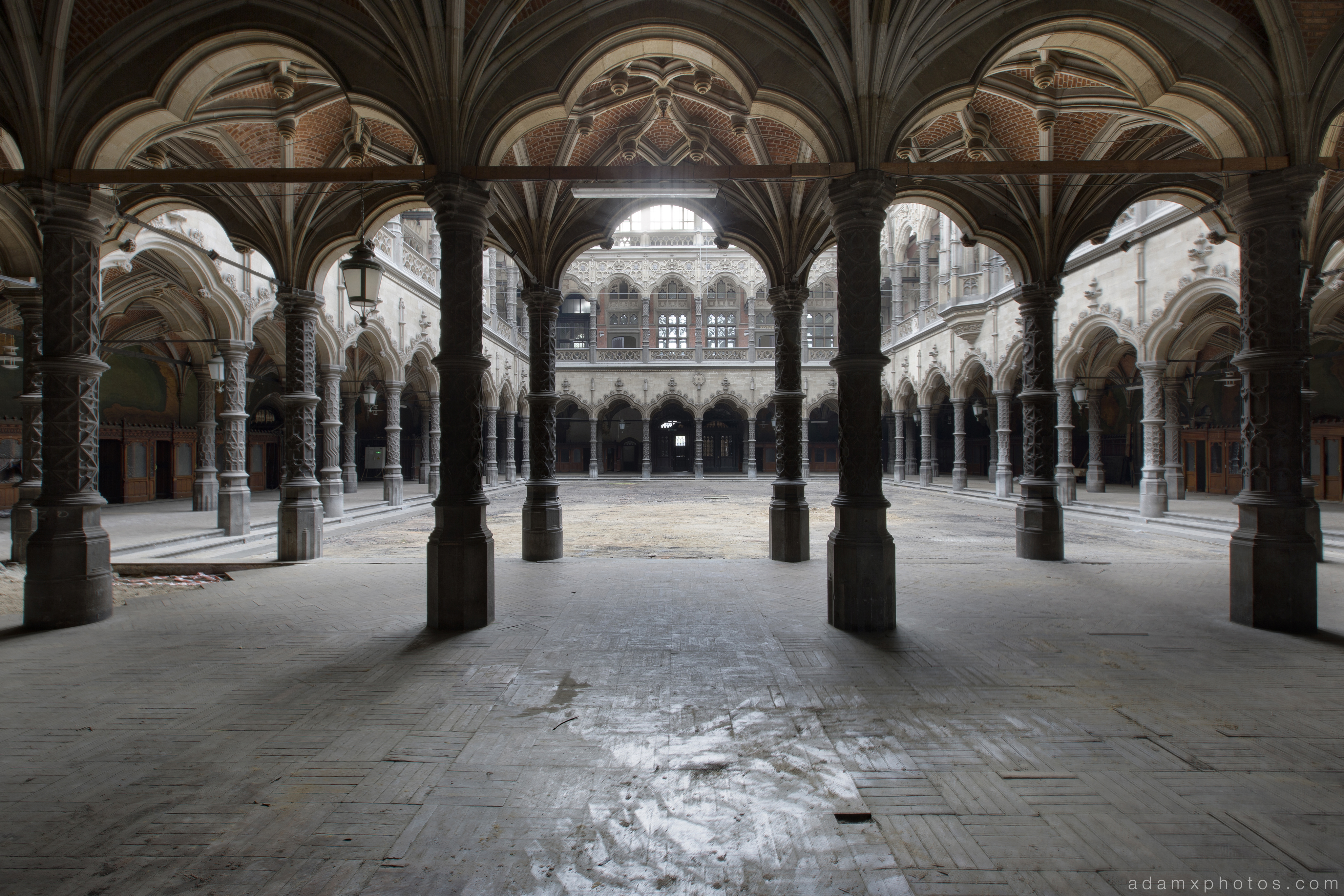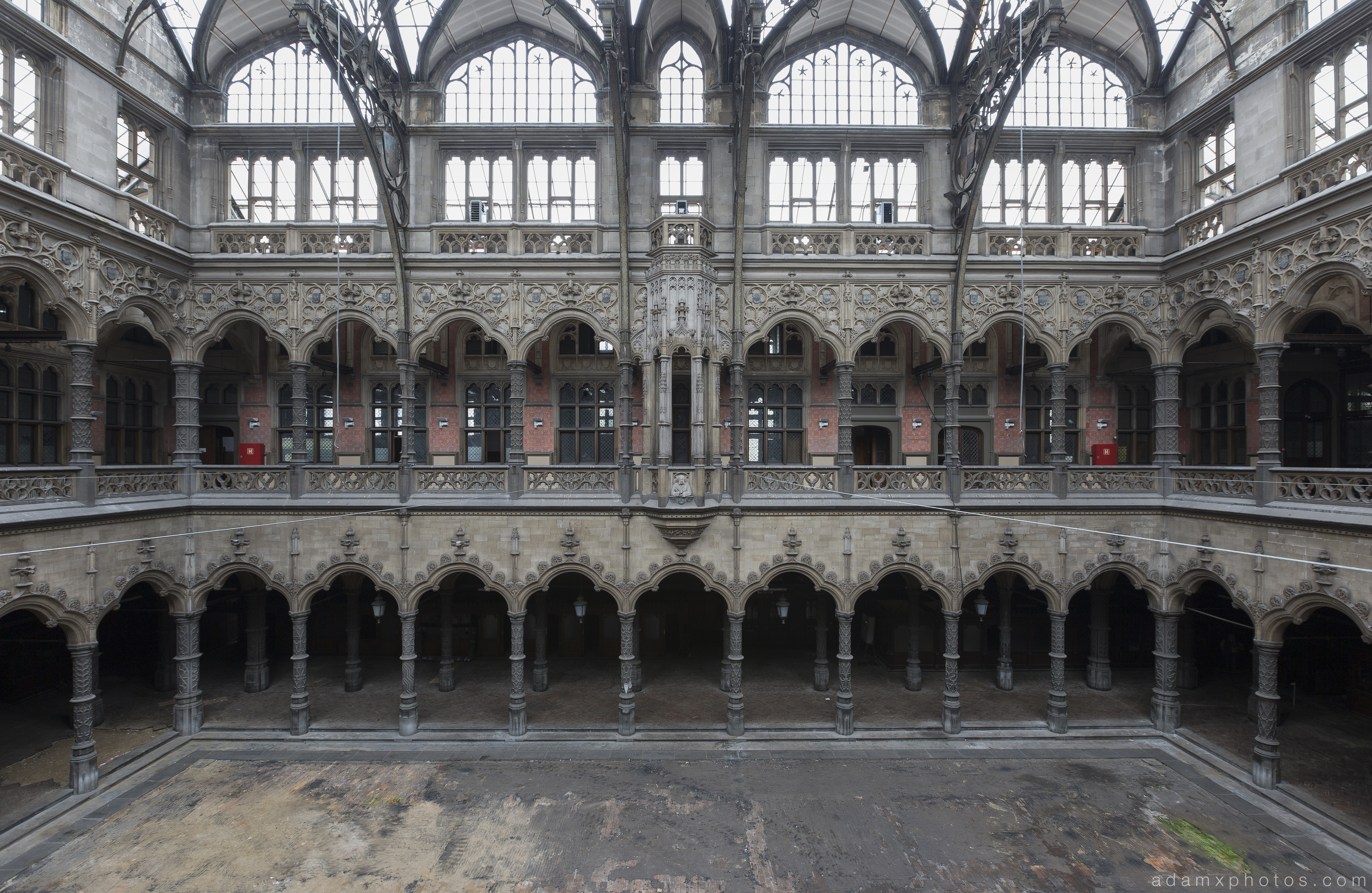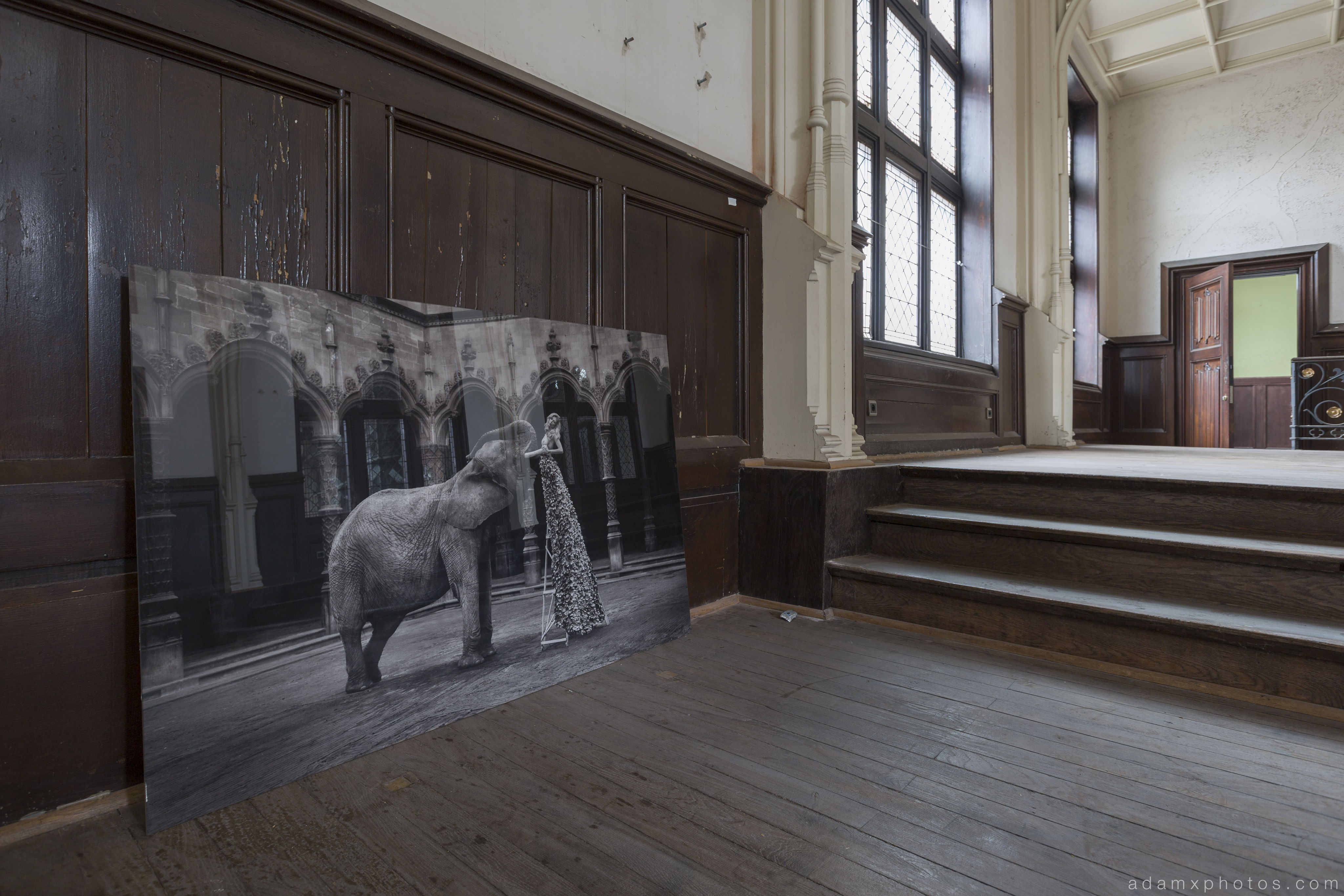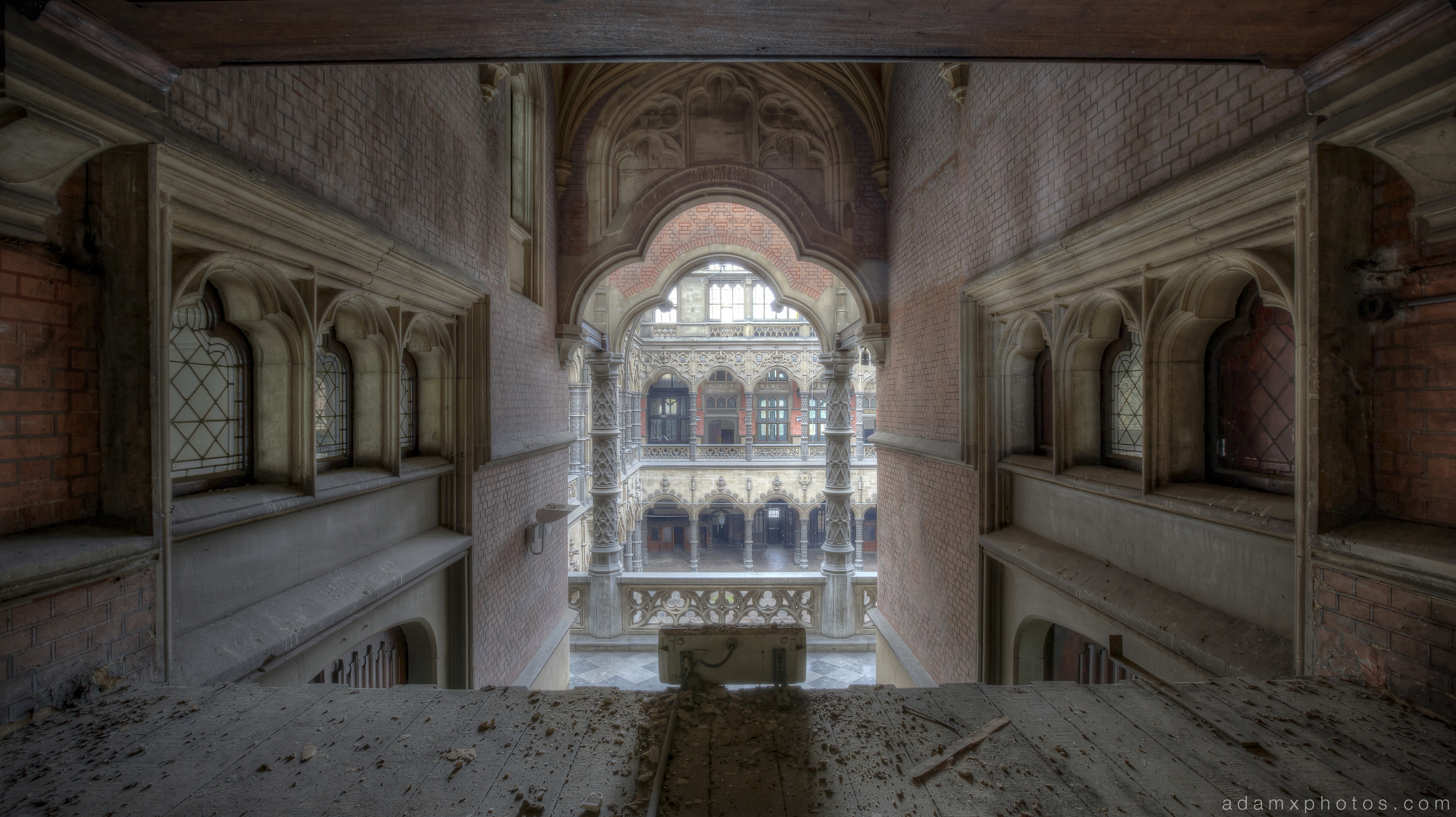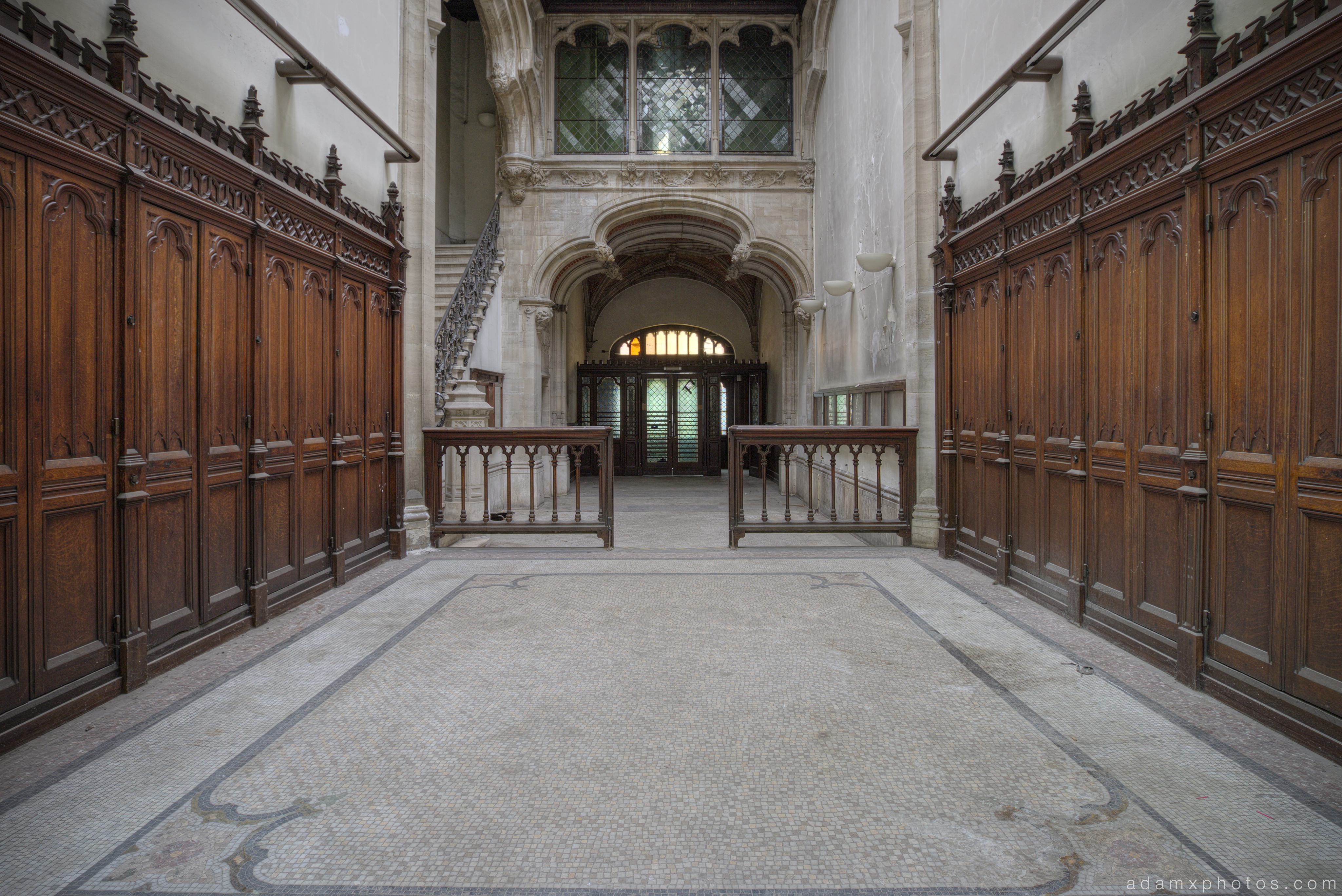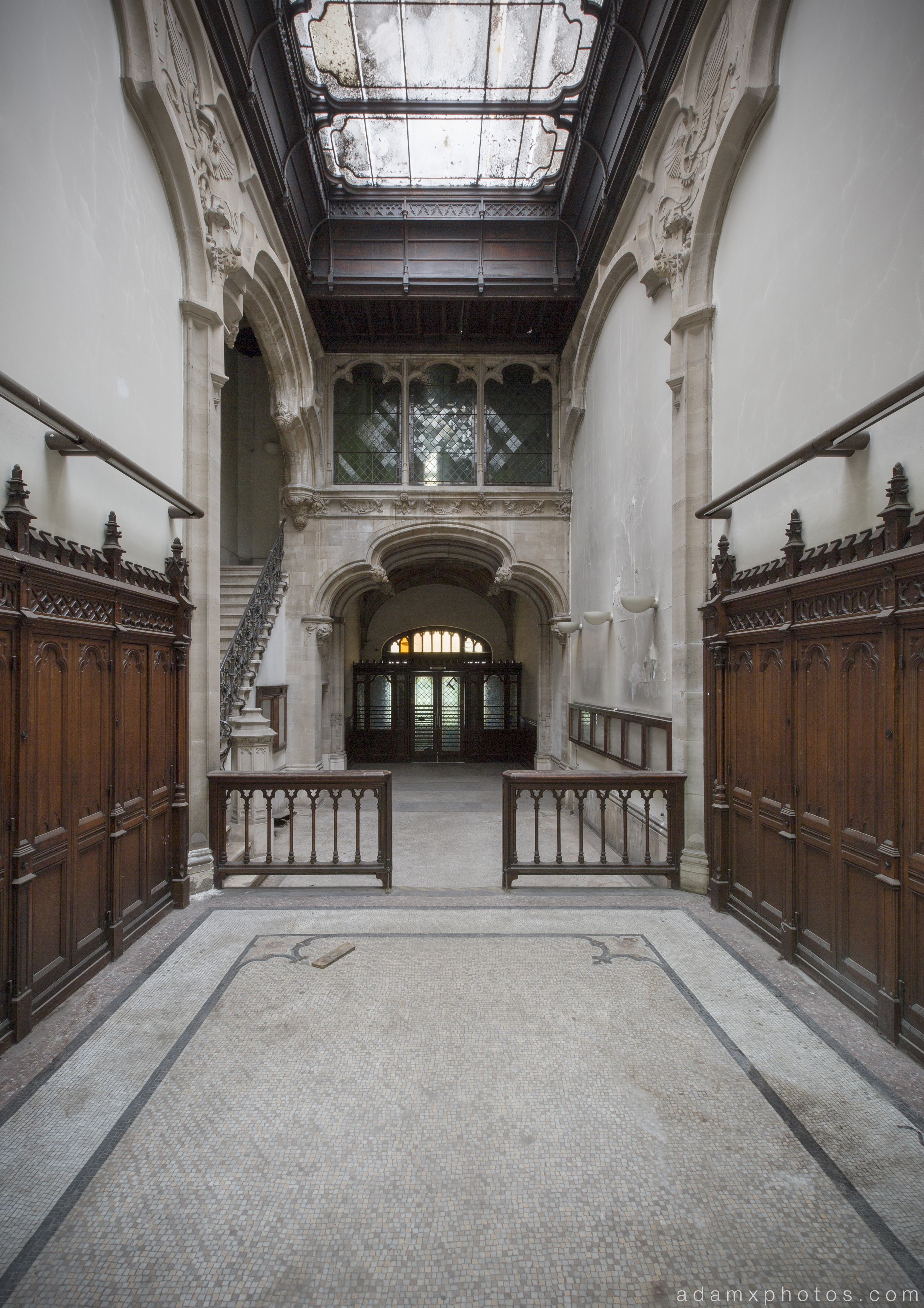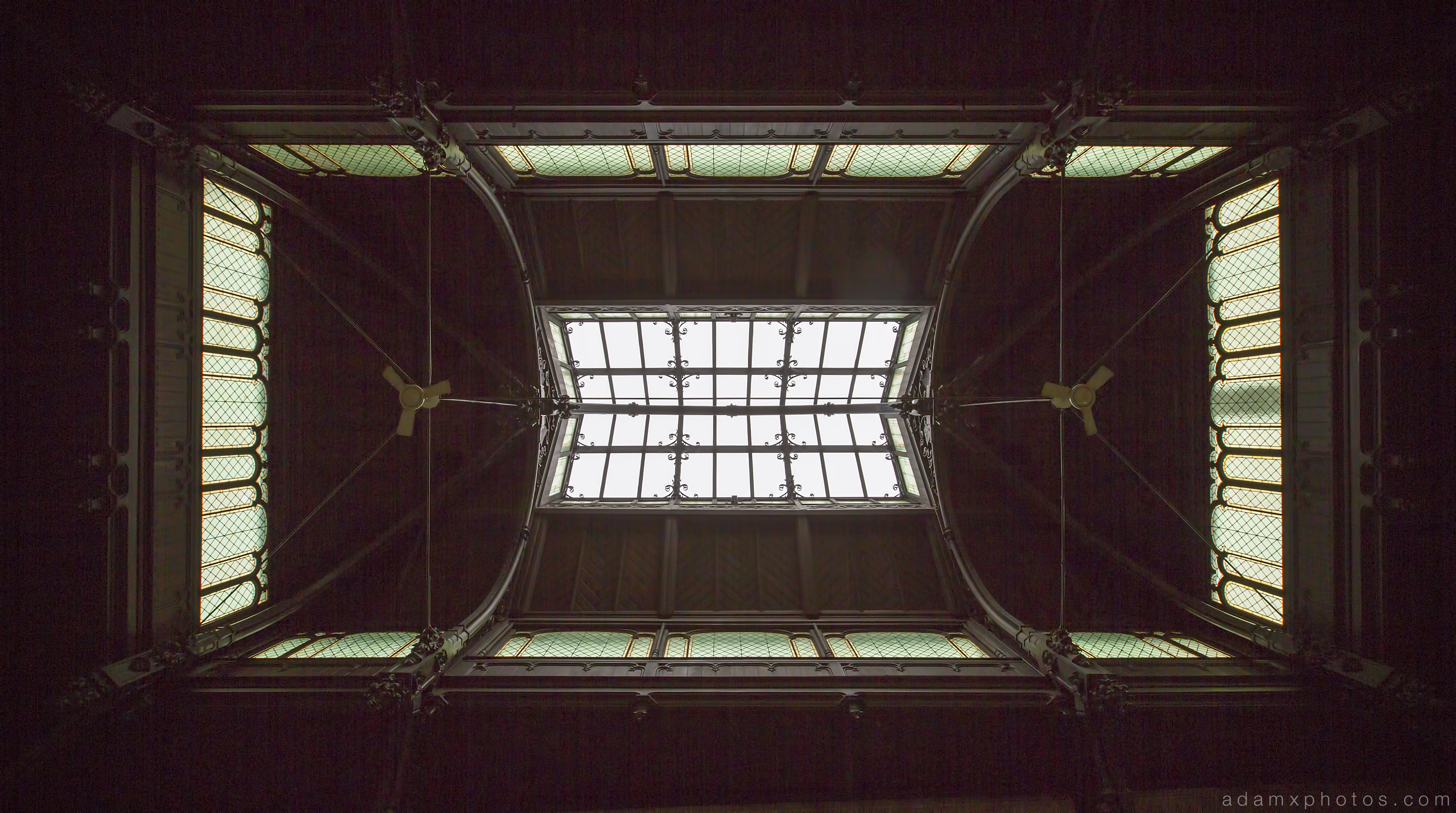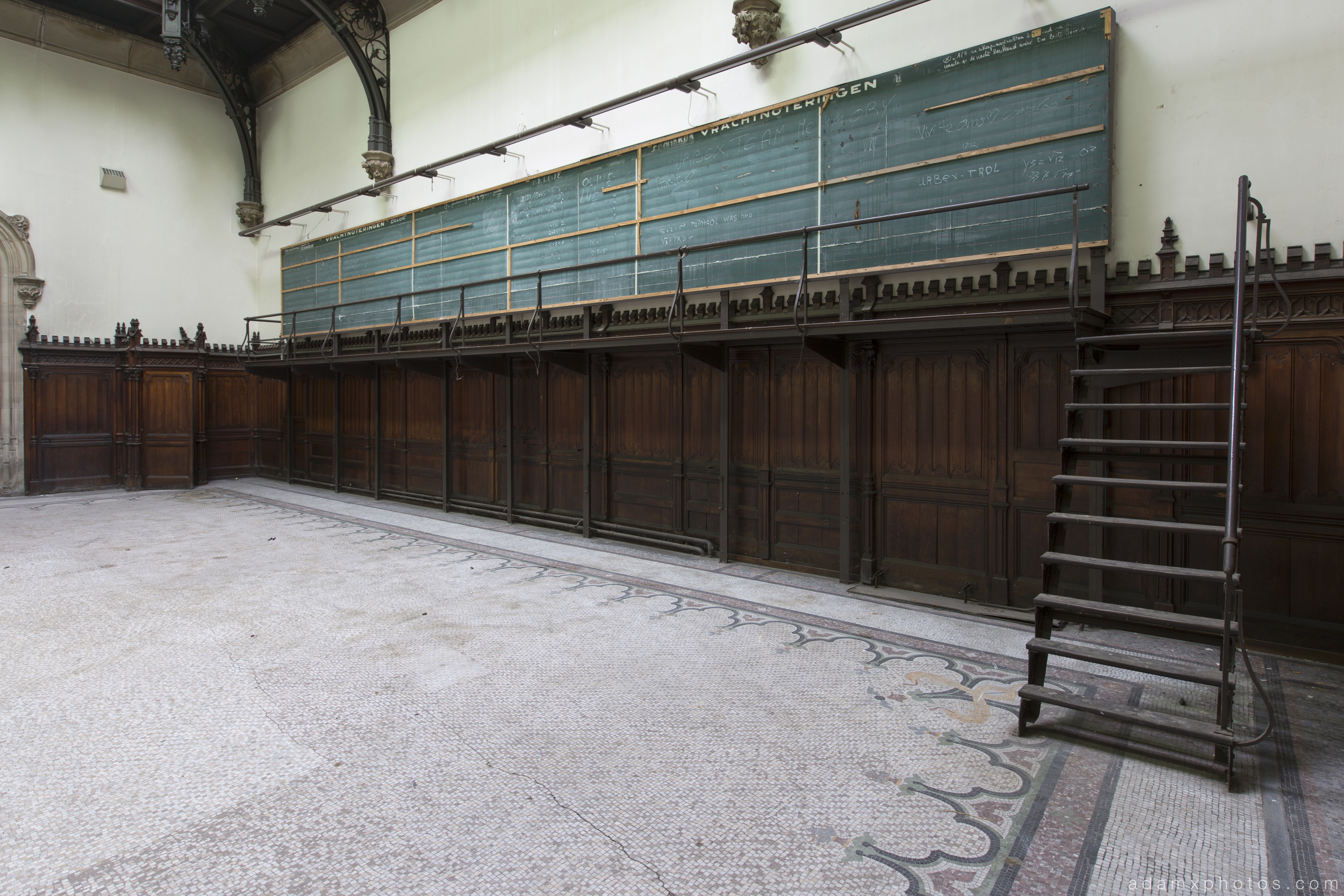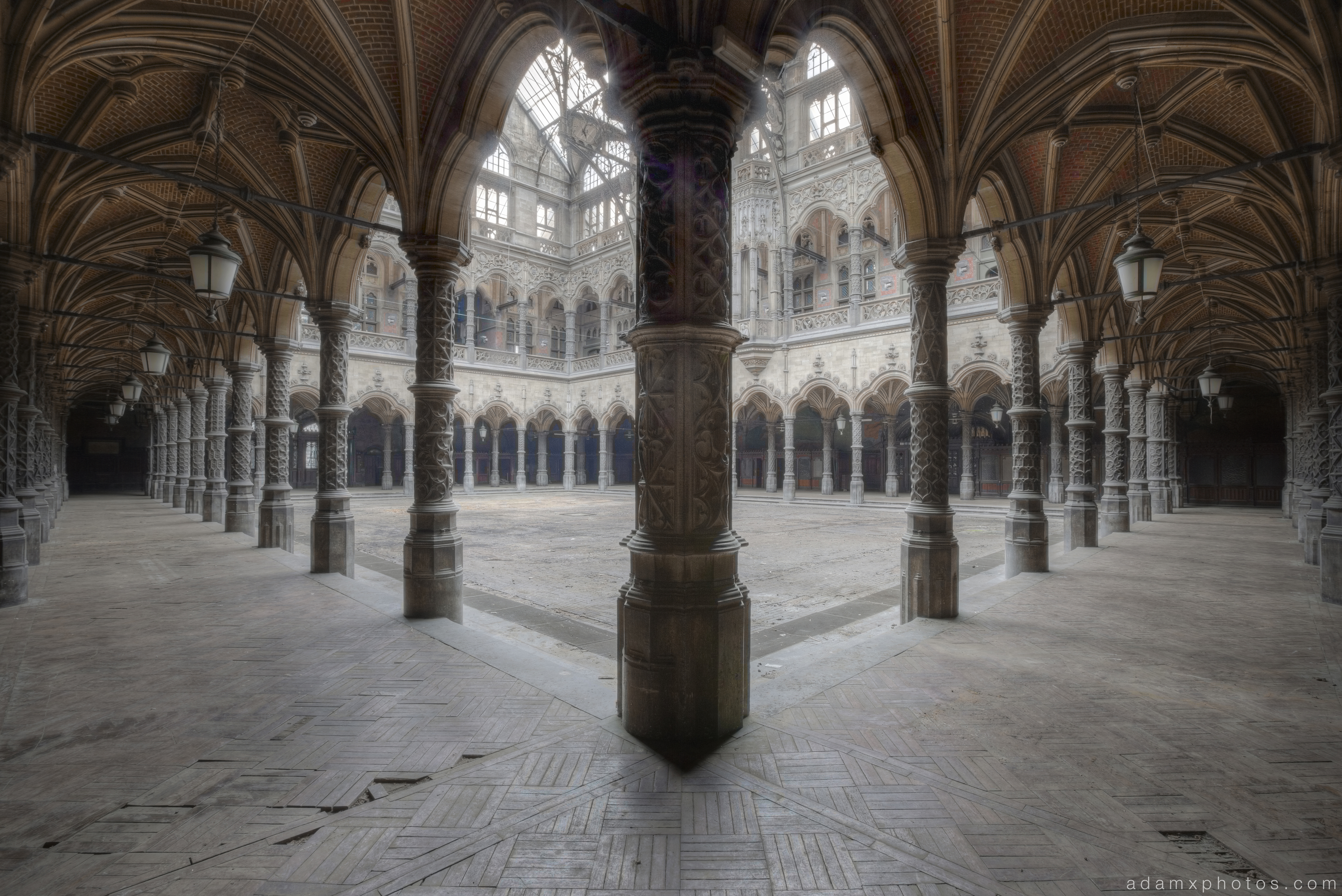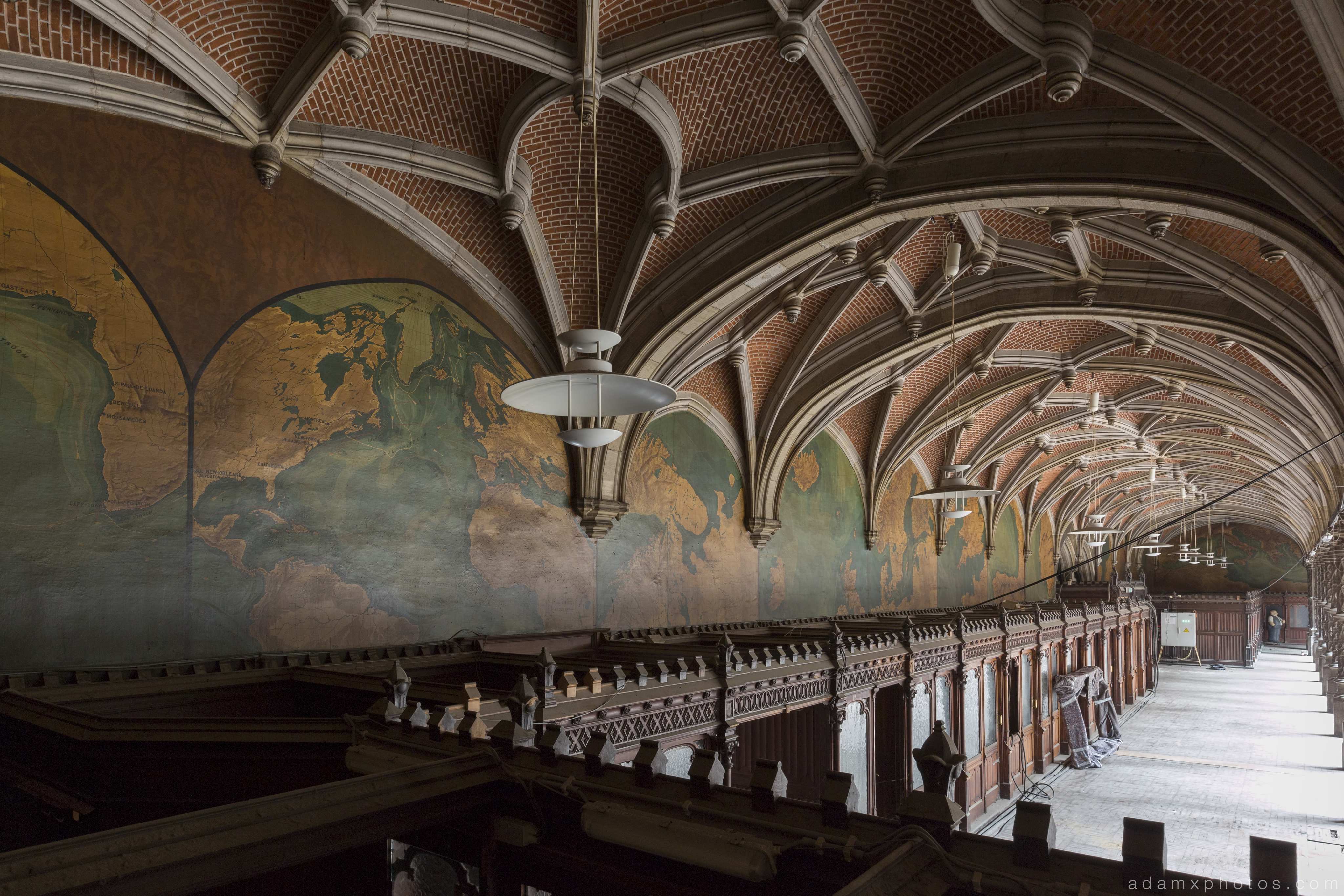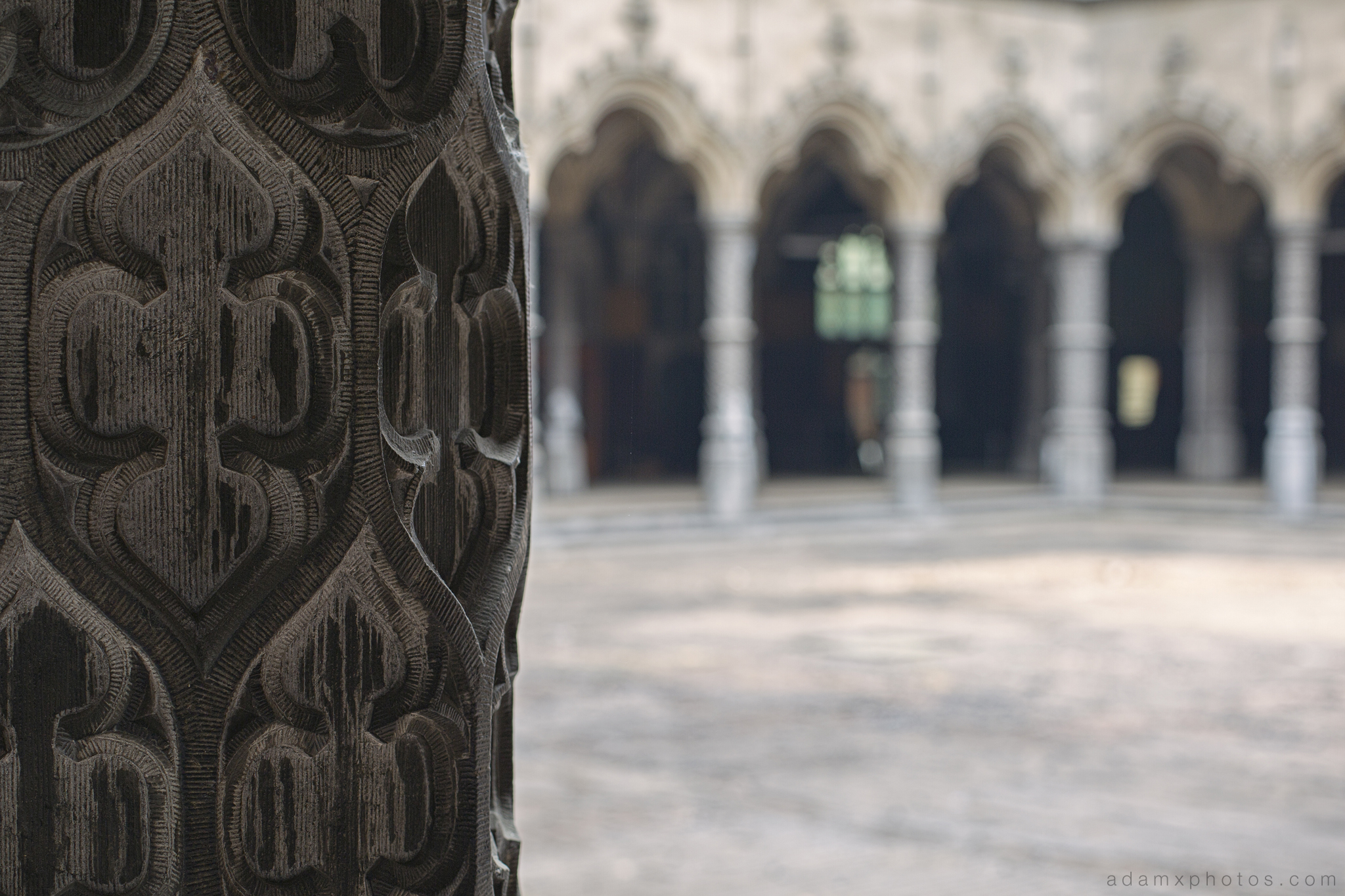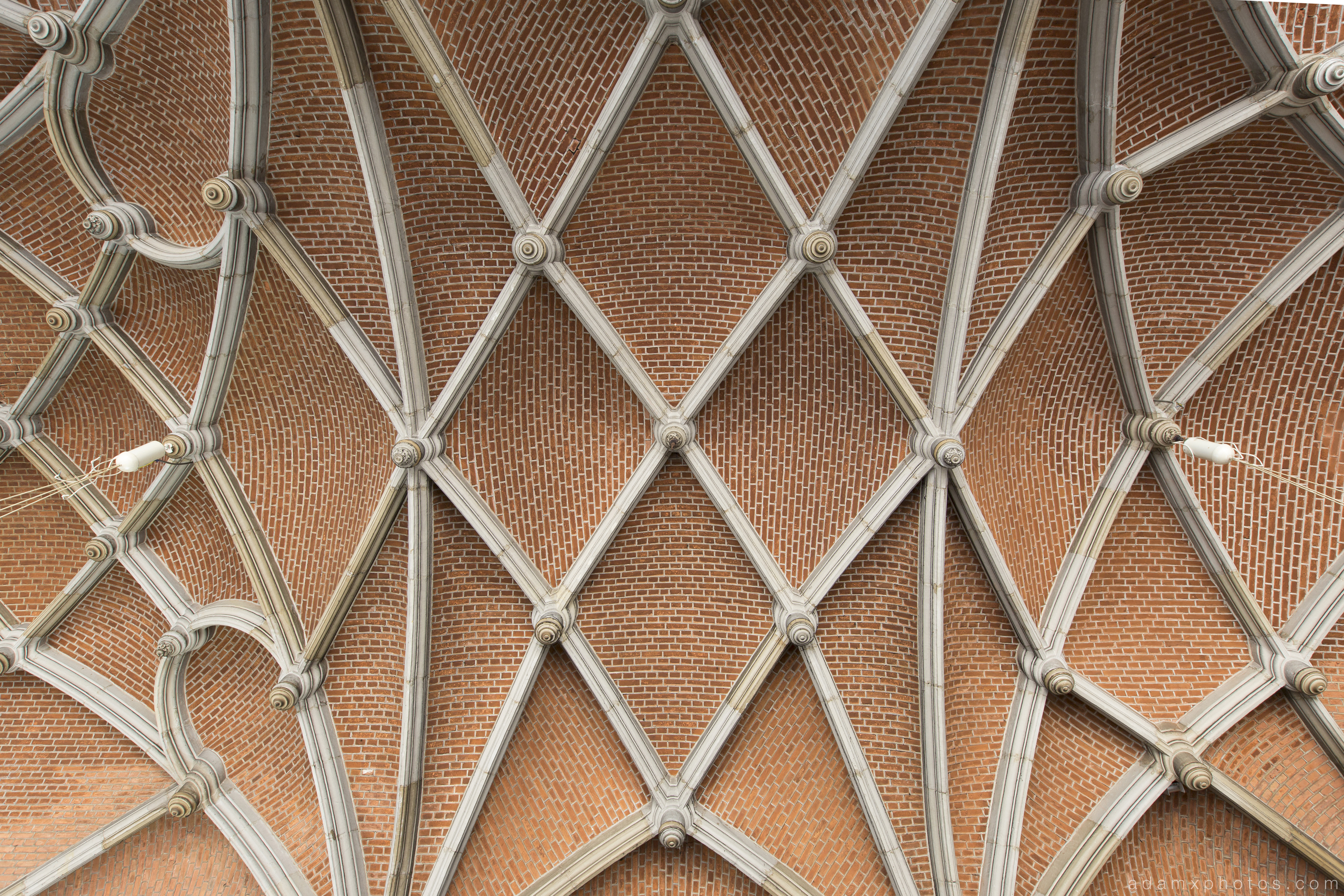 This strange model has been left lurking in the corner, and has scared the wits out of many an explorer who've mistaken him for security/someone else in the dark at 4am!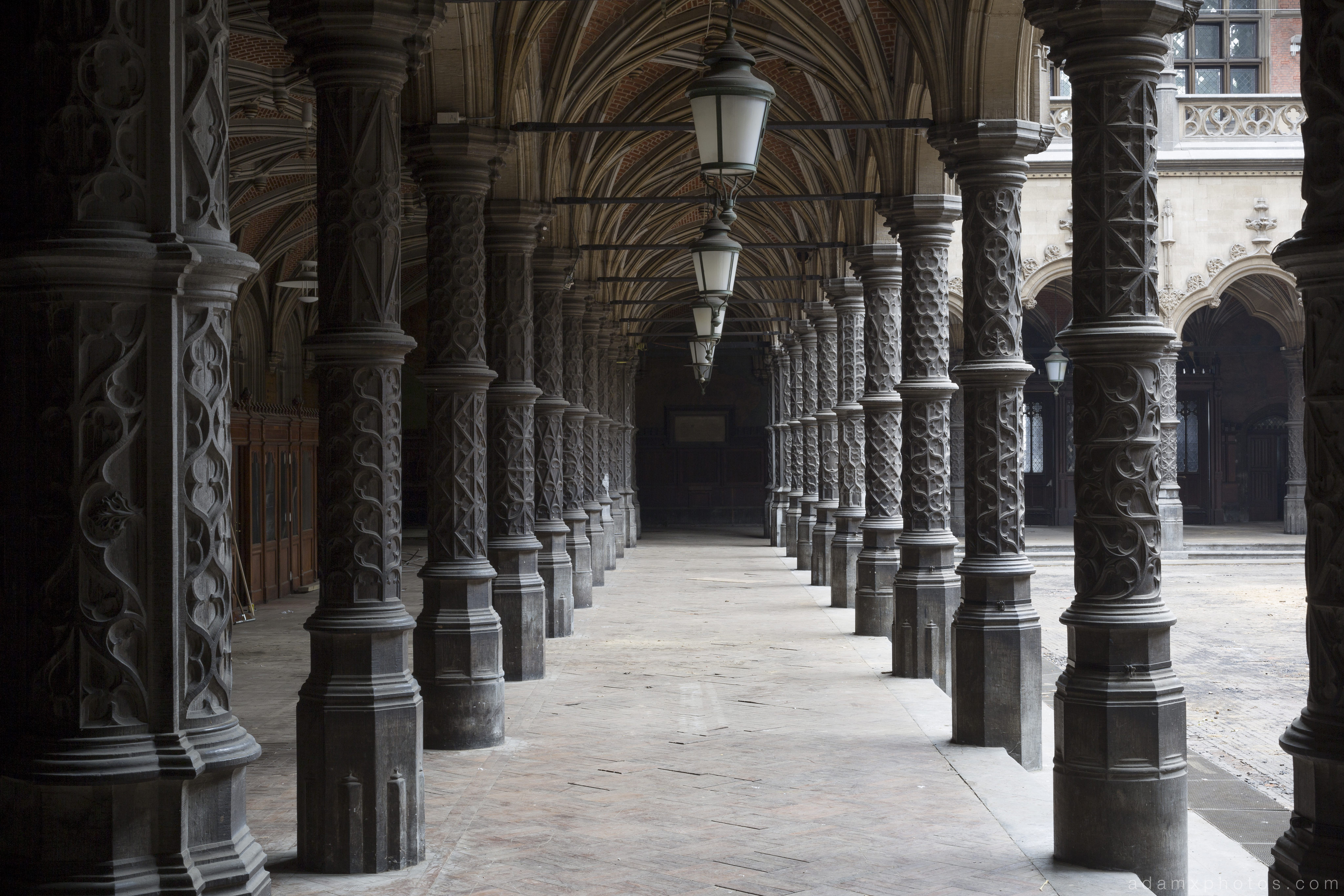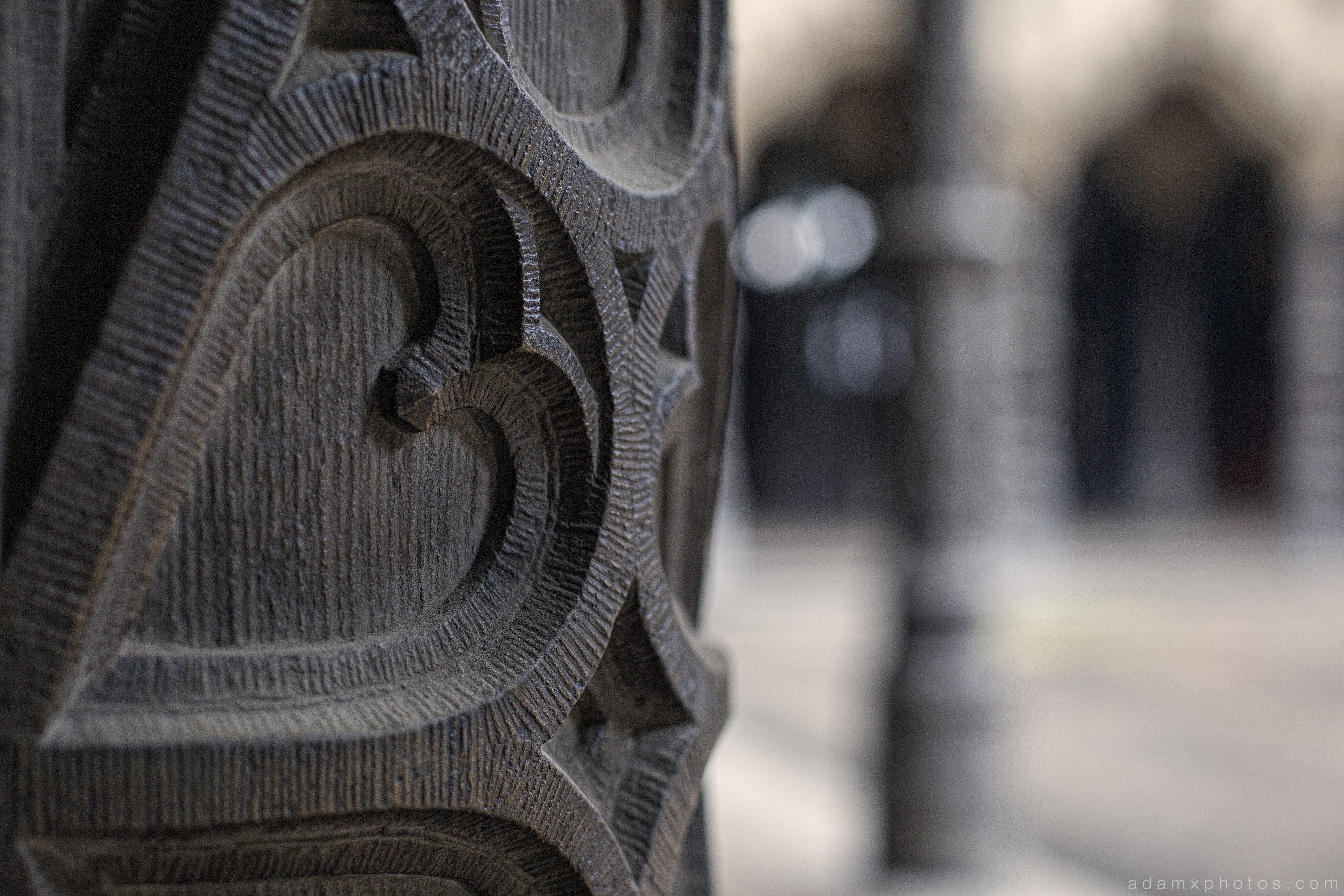 Each of the ornate hand-carved columns has a different design…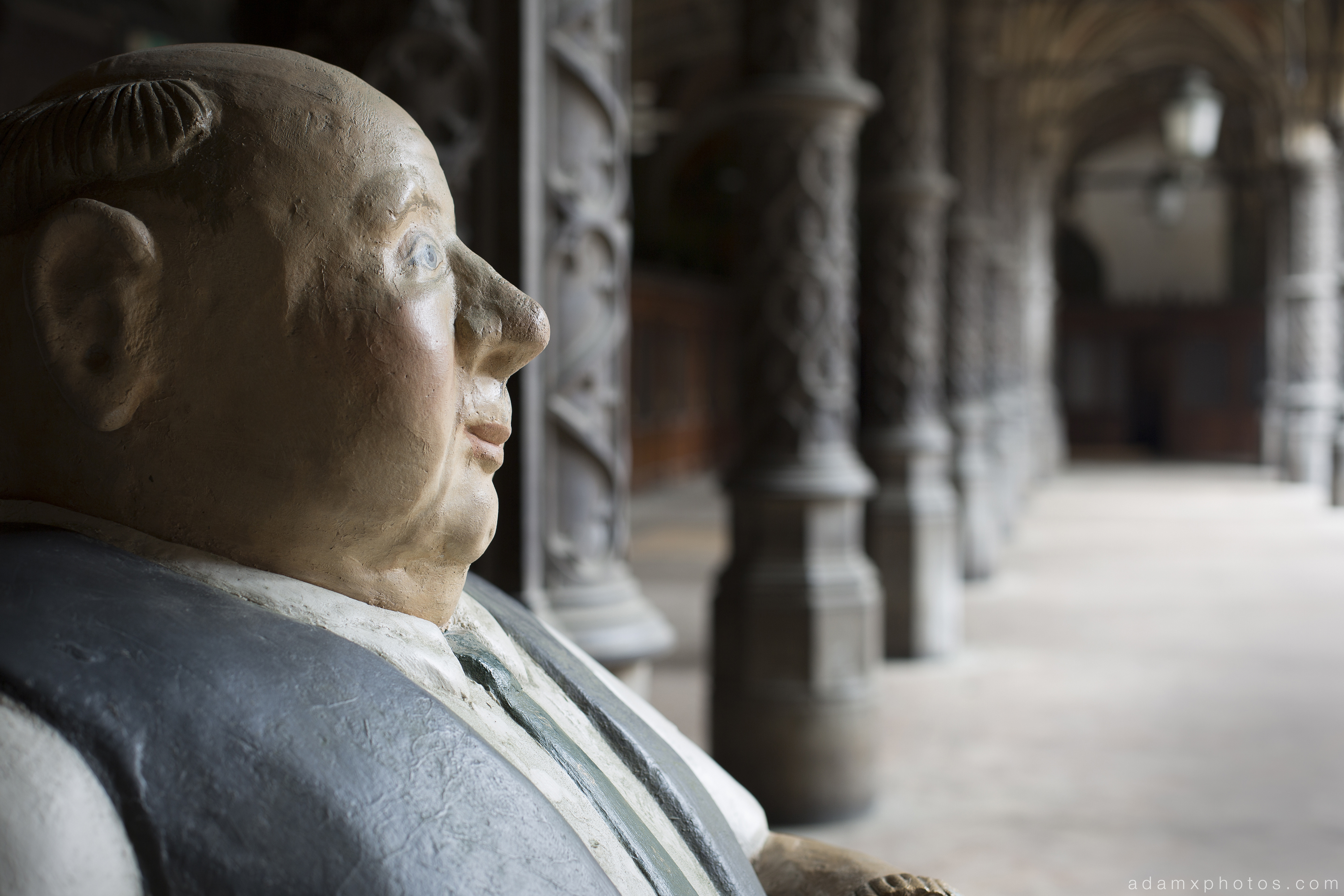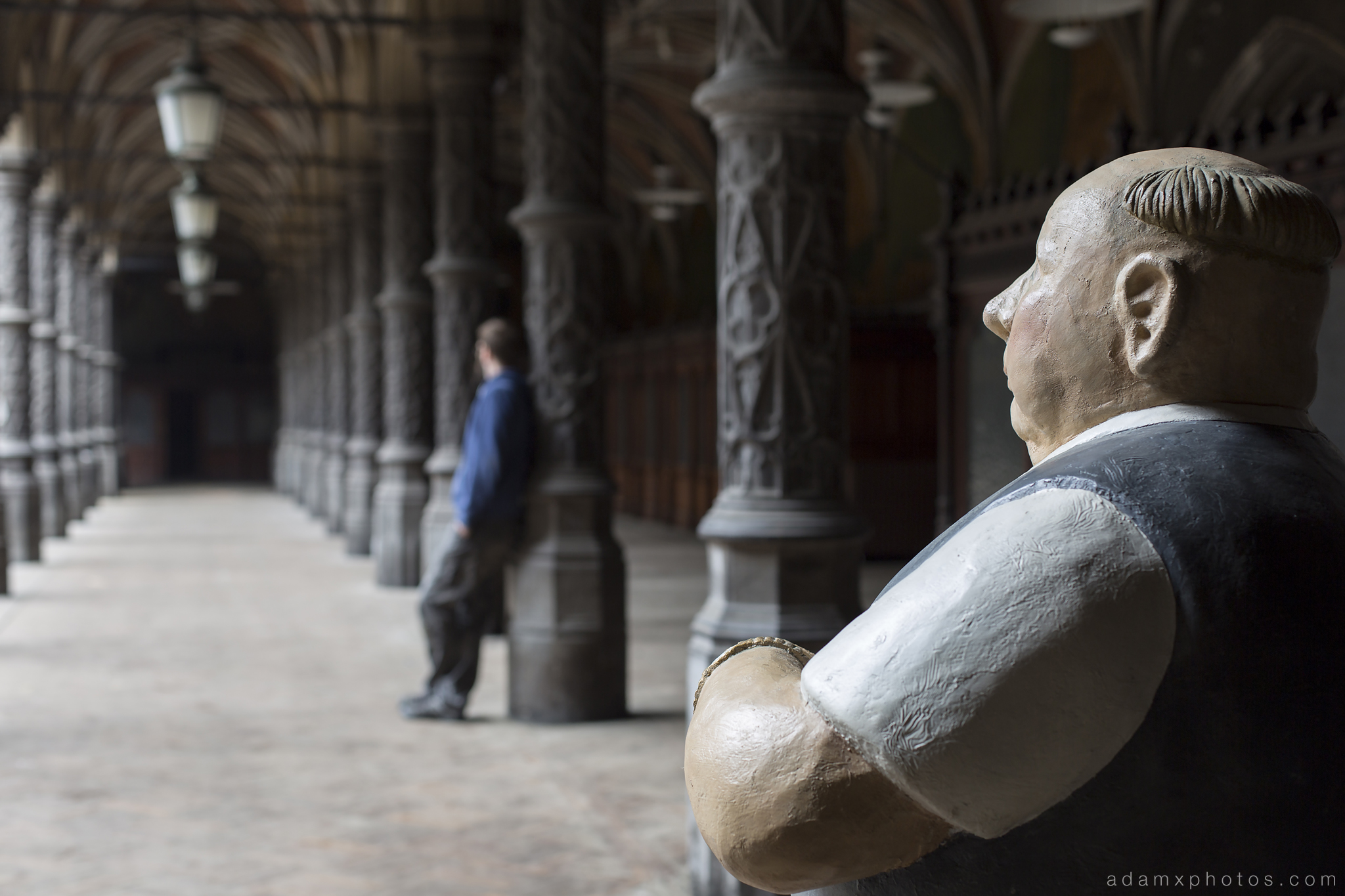 I couldn't resist taking a quick selfie with 'fatty'. 🙂

We were hoping to take a group shot with 'fatty', but he weighed a ton and we didn't want to risk damaging him, so made do with wheeling him into view. 🙂
After a fantastic 4 hours or so, we reluctantly headed off to try another location which we ended up failing at before getting the eurotunnel home. A 24 hour round trip with absolutely no sleep and only one explore, but it was sooooo worth it!
Thanks for looking.
Adam X