Explore #6 of the Taking the Piscine Tour
After a revisit to the abandoned Alla Italia spa in Belgium, we then headed into Germany, stopping off for an hour at this former school and monastery.
***UPDATE JULY 2017: PLEASE NOTE THAT THIS SITE IS NOW IN PRIVATE OWNERSHIP, AND SHOULD NOT BE ENTERED WITHOUT THE OWNER'S PERMISSION***
History
Built in 1909 as a Franciscan school and monastery, it originally housed about 600 physically and mentally disabled people. However the rise of national socialism in the 1930s and the Nazis systematic assault on the Catholic Church, led to the bankruptcy of the Franciscan order and the last monk left the monastery in May 1937. The site was then appropriated by the Third Reich and converted into an 'institute,' where its brutal 'race purification' programme of 'euthanasia' directly resulted in the deaths of more than 30 children and at least 500 'patients' at the site during the dark years of WWII.
In 1952 the buildings were sold back to the Franciscan order, and a few years later were sold in 1955 to the newly formed German Federation. The site was then rented to the English military, who used the buildings first as a military hospital, and then from September 1963 as a large school for the children of military personnel, with some 1400 pupils, including 280 boarders.
Following the subsequent reduction in the Allied military presence in the region the school closed in 1992, and has been empty and disused ever since.
Our Explore
We didn't have much time to spend here, as we wanted to get on to our last location of that day before sunset. A quick look around the first few buildings proved that they were pretty stripped and trashed anyway, so we focused on the beautiful chapel which still remains…
As always [click on a photo to VIEW LARGE]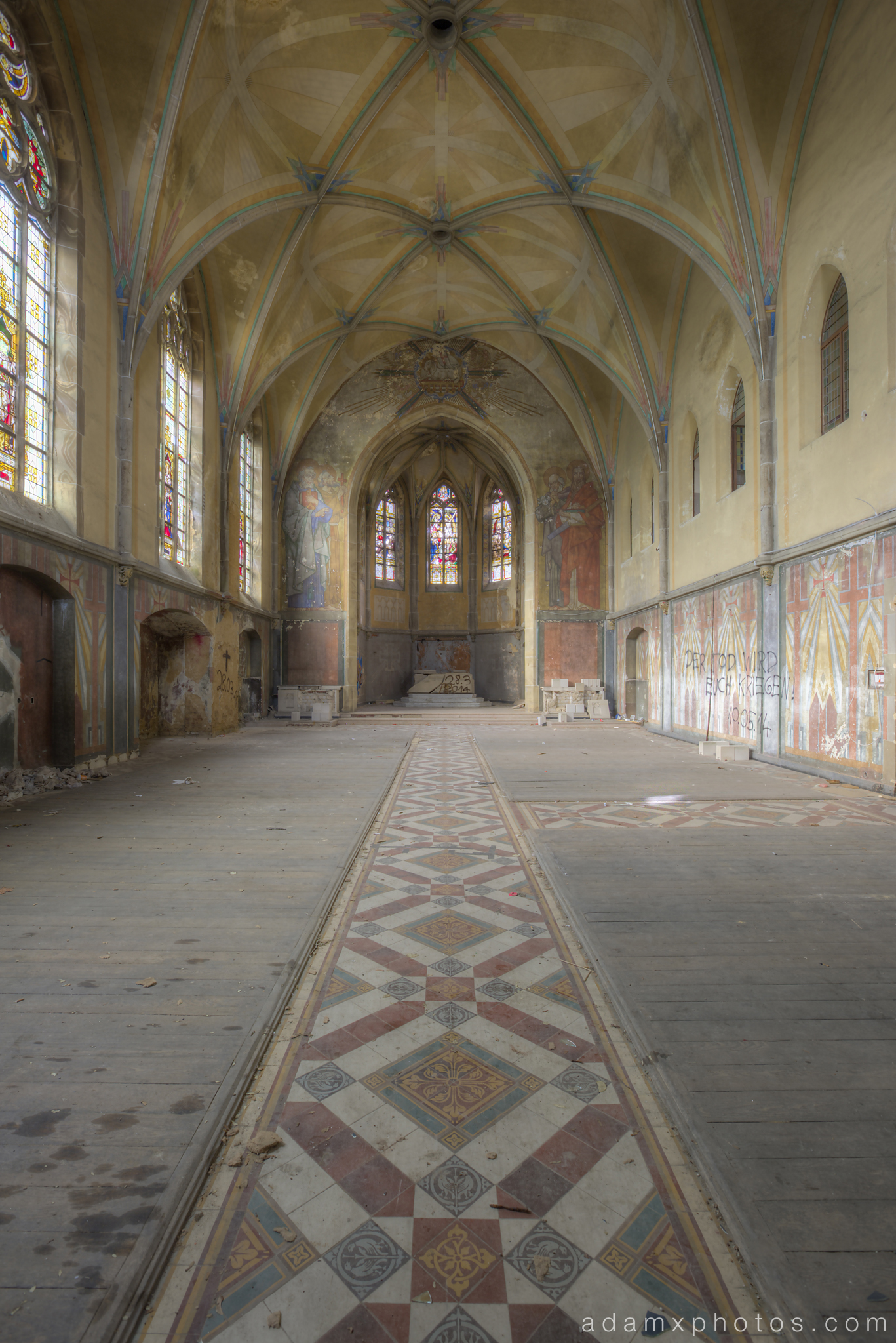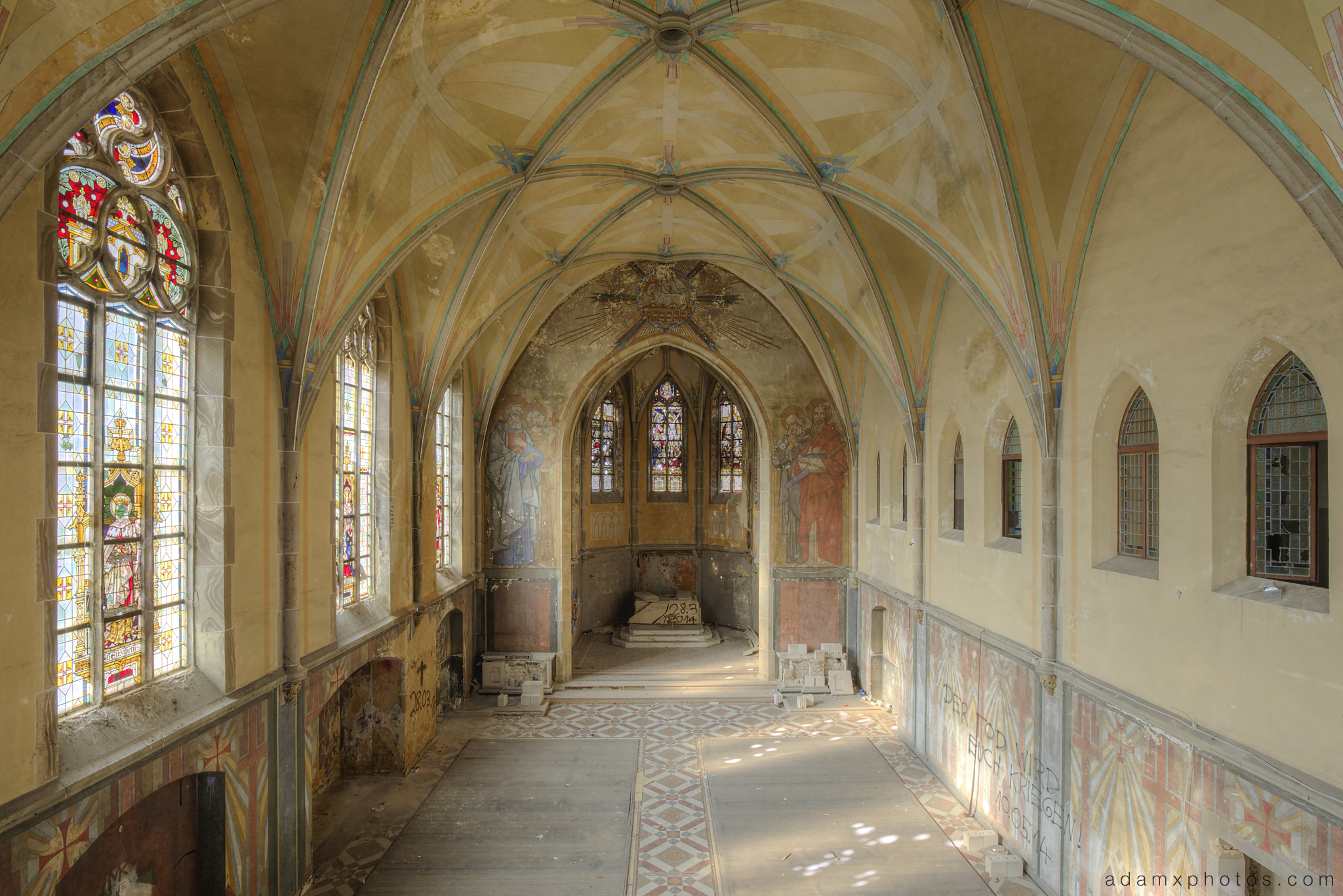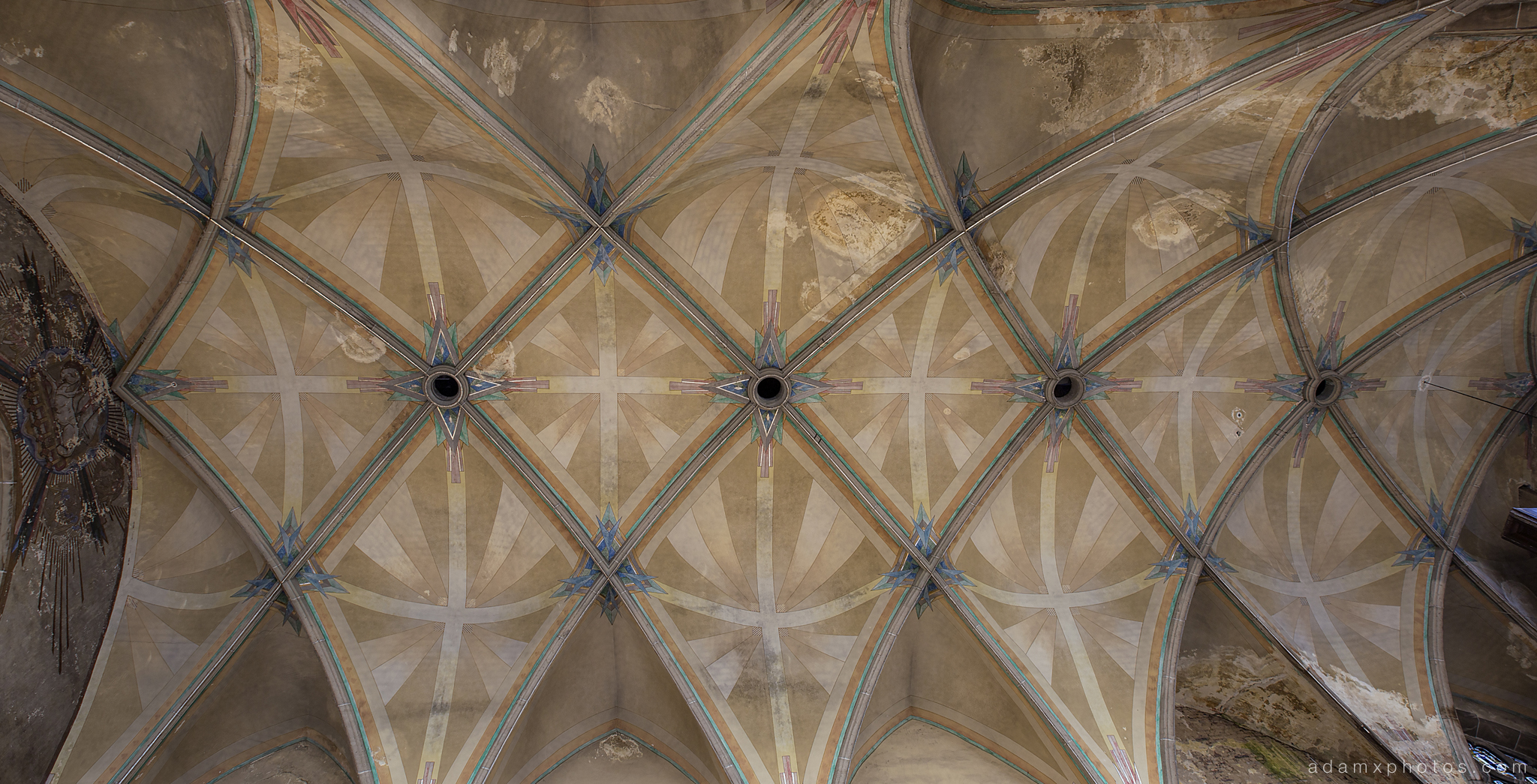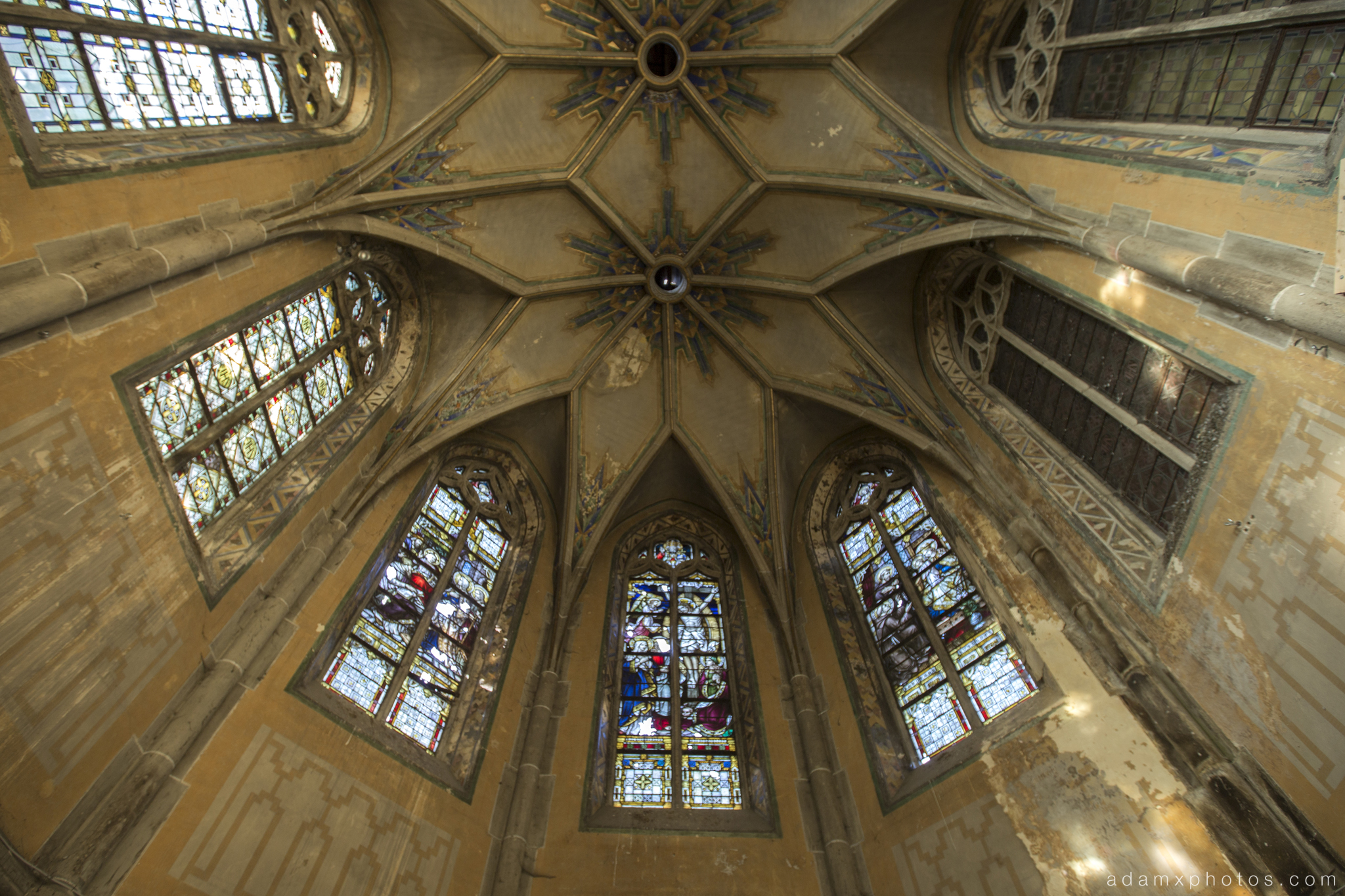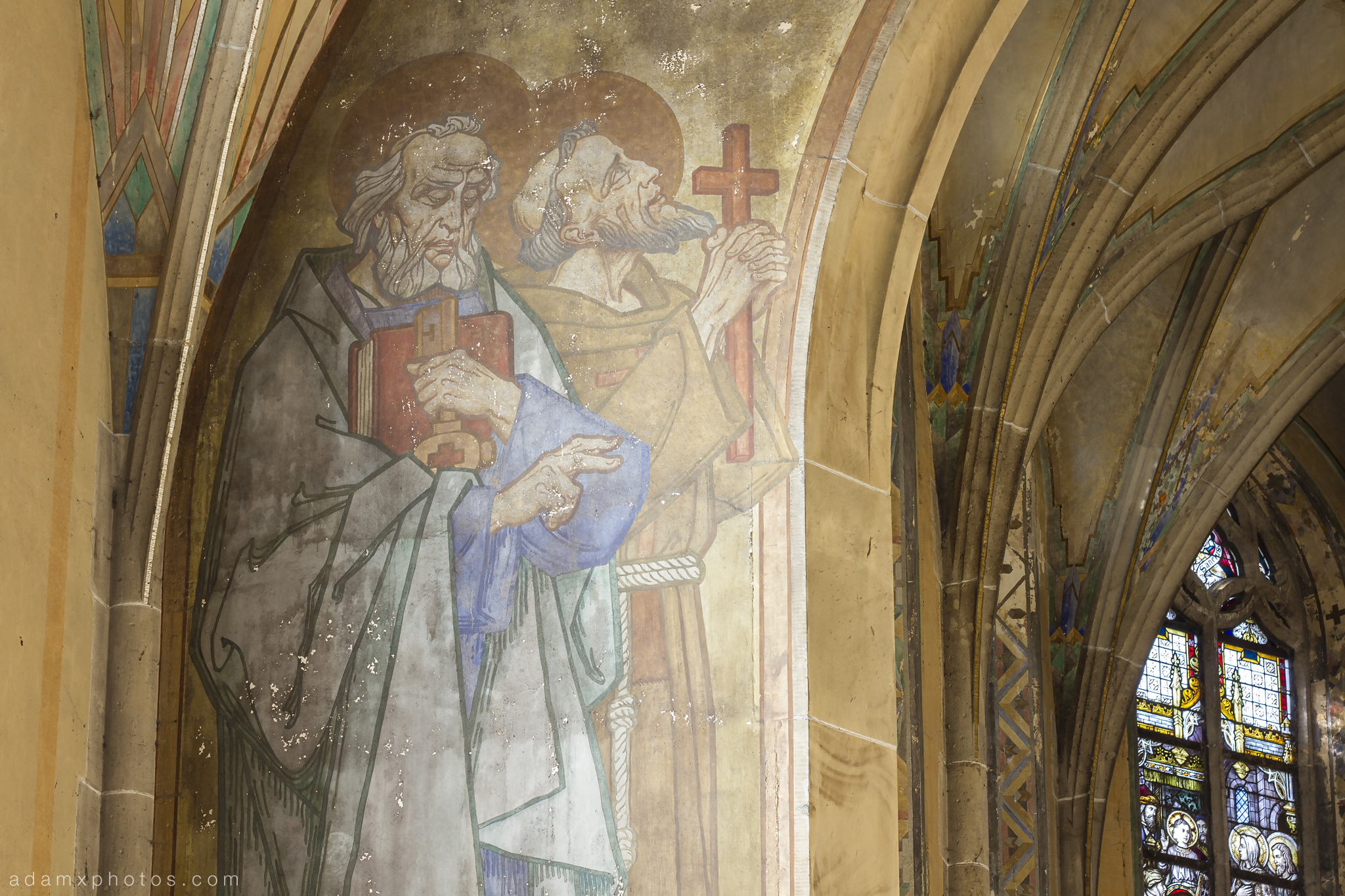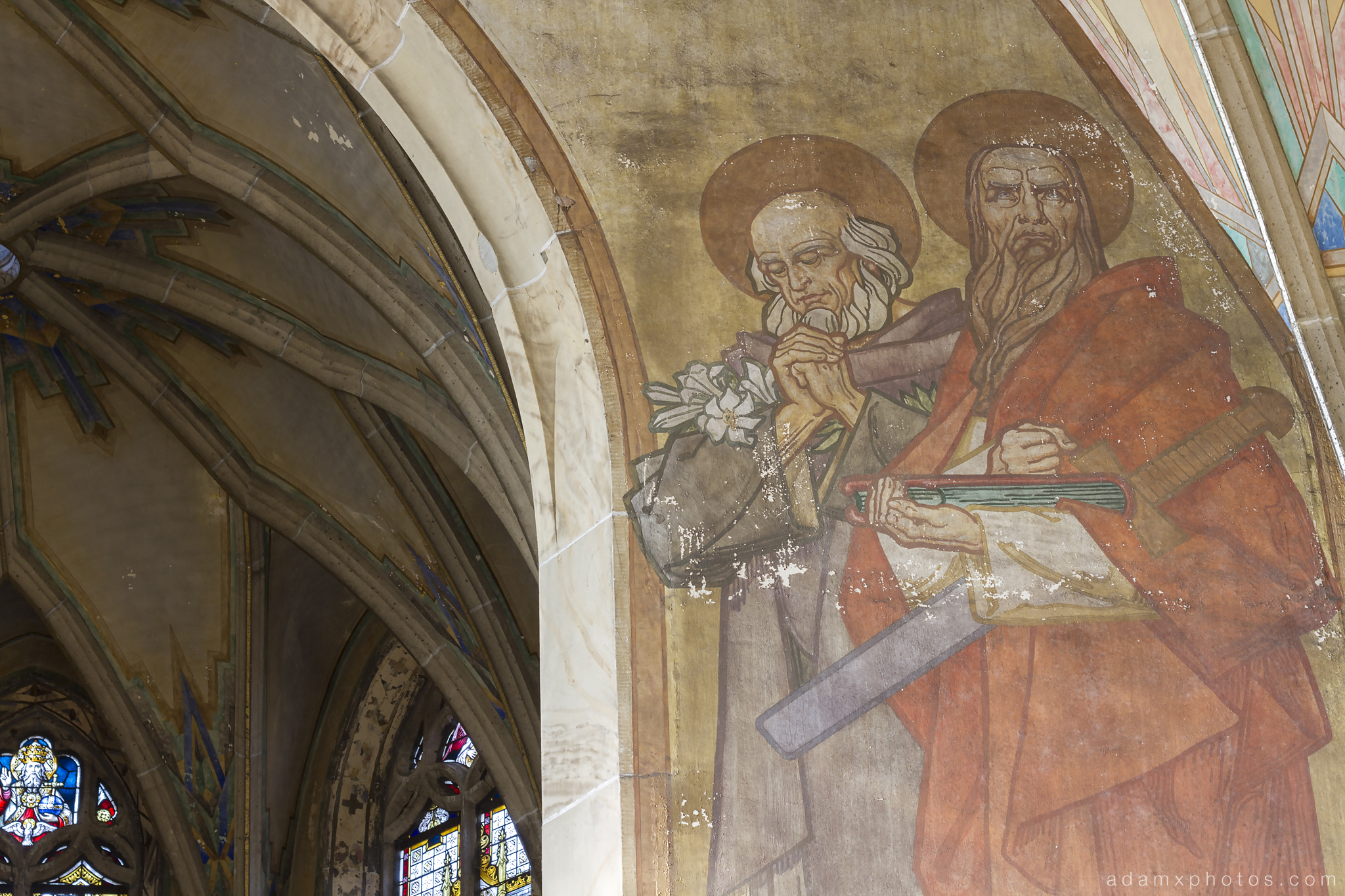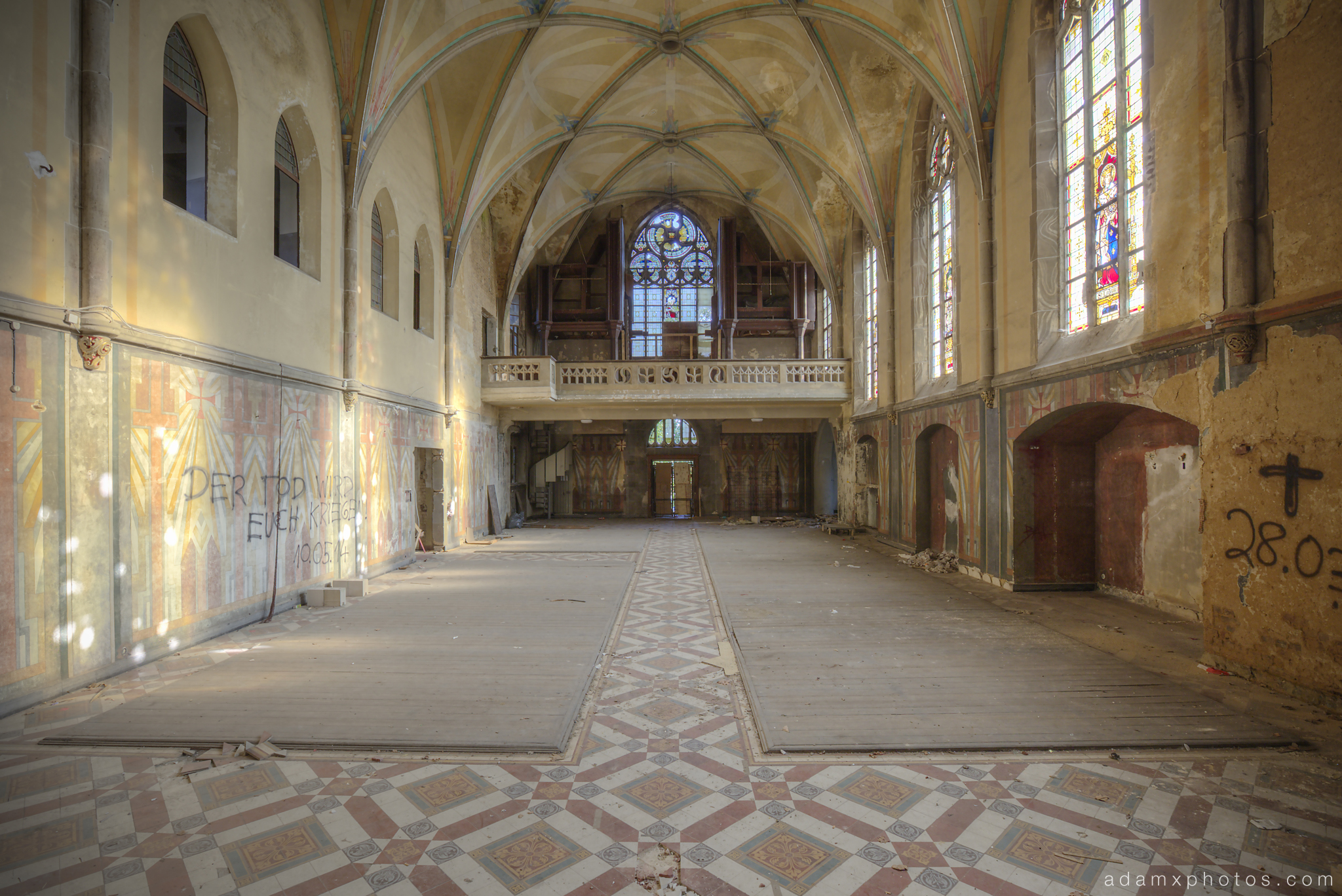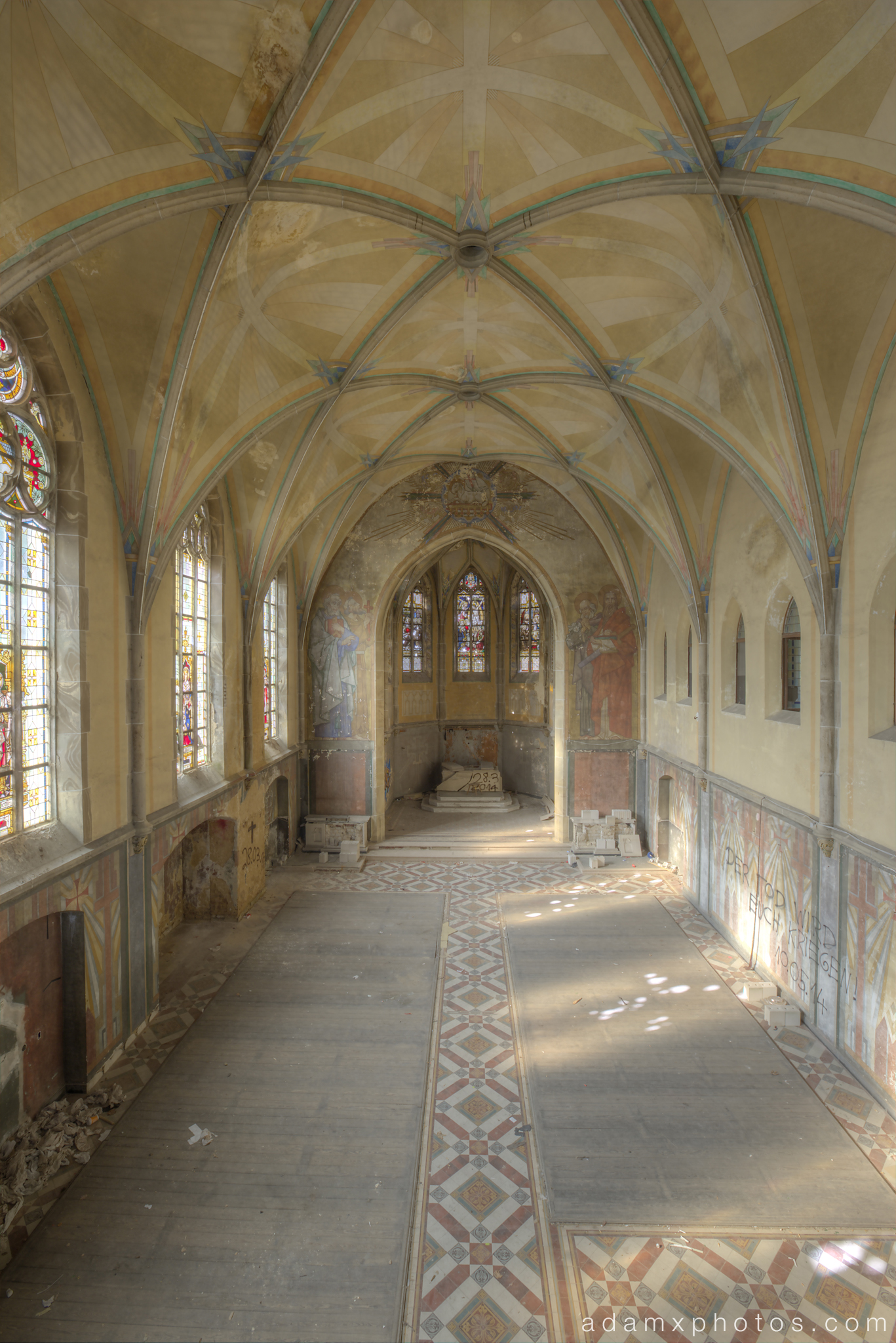 Soon we were back in the car and heading to the final location of the day, a revisit (for James and I) to an incredible abandoned courthouse. I've combined my photos from that with those from my original explore here – give it a look, it's well worthwhile!
Cheers
Adam X