Explore #4 of the Taking the Piscine Tour
Day Two.
After my revisit to Chateau de la Chapelle we were all glad to check in to our motel for the night, on the outskirts of a Belgian city. Unfortunately the motel turned out to be not just "cheap" but also "nasty" – imagine a Ryanair toilet with added stale cigarette smoke. I dubbed it "the hateful box of tears" and have vowed never to return. But on the plus side we randomly bumped into another group of UK explorers who Rebecca knew, so we got to catch up with them and share a few cold beers and exploring tales.
Early before dawn on Day Two we were up and soon tackling the 12 foot high metal front gate and 6 foot high nastily-spiked secondary fence which protects this former University facility, which has lain empty for a number of years.
Our Explore
I had failed here at the start of our previous Belgian tour, so was glad to finally succeed, despite what turned out to be a horrible grey rainy morning. We spent an hour or two chatting to some European explorers we bumped in to, and photographing the lecture theatre and adjoining room with the beautifully ornate staircase. Frustratingly we failed to get into the front admin building which houses more grandly decorated rooms – maybe next time!
As always [click on a photo to VIEW LARGE]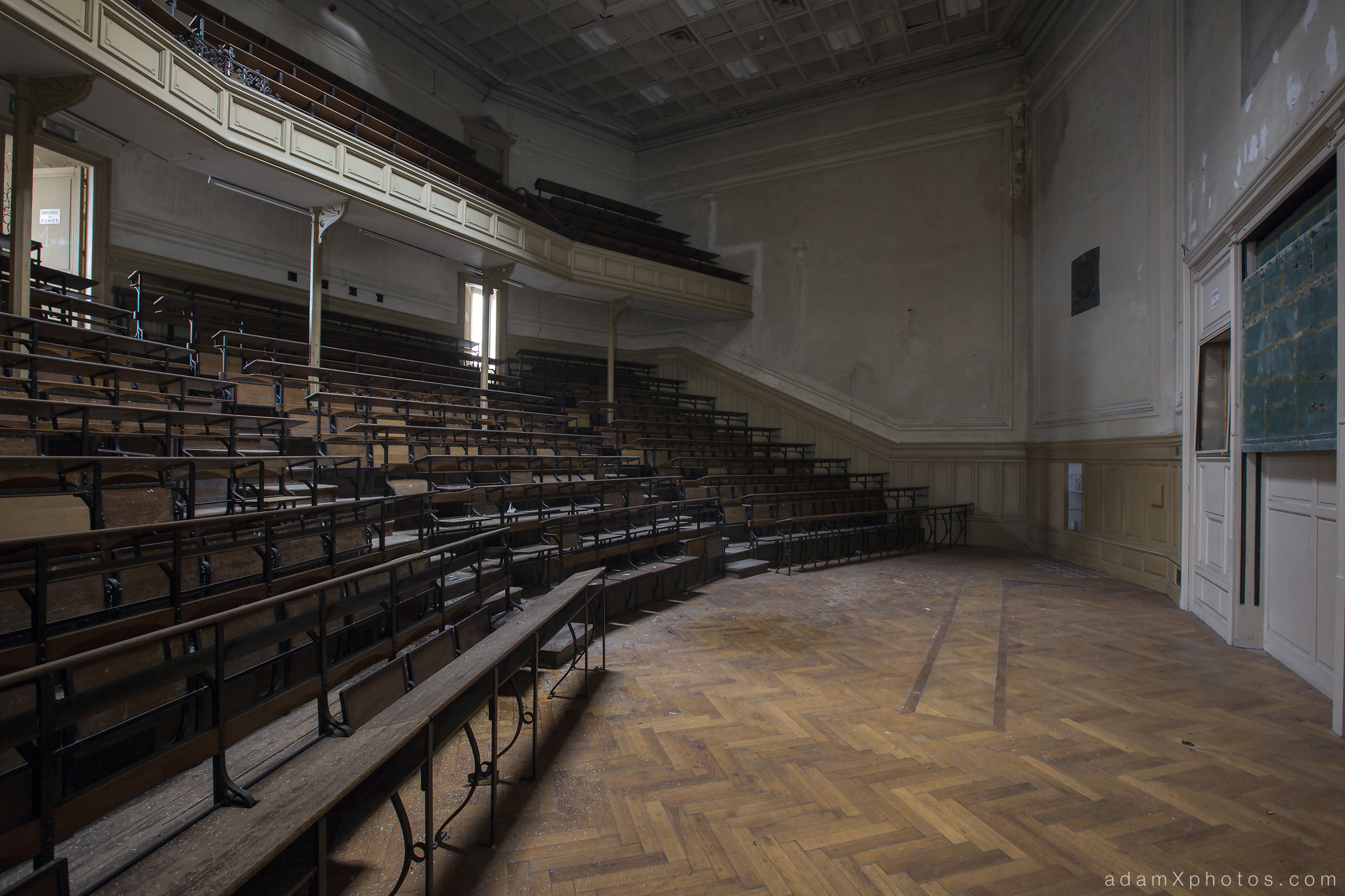 The grand lecture hall / auditorium. Sadly water is now starting to get in through holes in the roof, so unless remedial work is carried out soon I expect real decay will start to set in pretty rapidly.

The view from the naughty boys' seats at the top back. 😉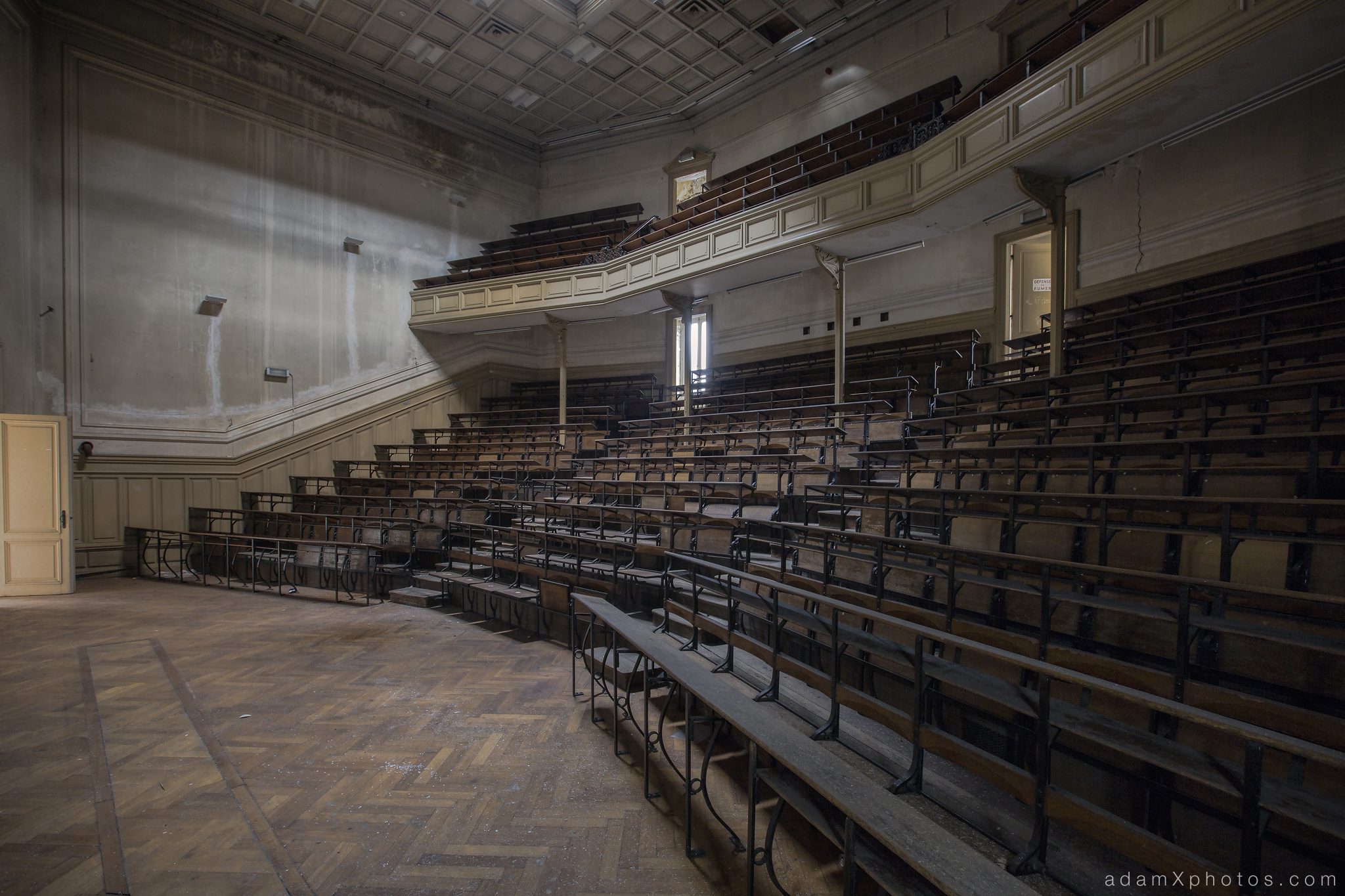 I'm not quite sure what this room was used for, but the ornate Y-shaped split staircase and ornate ironwork was definitely a highlight.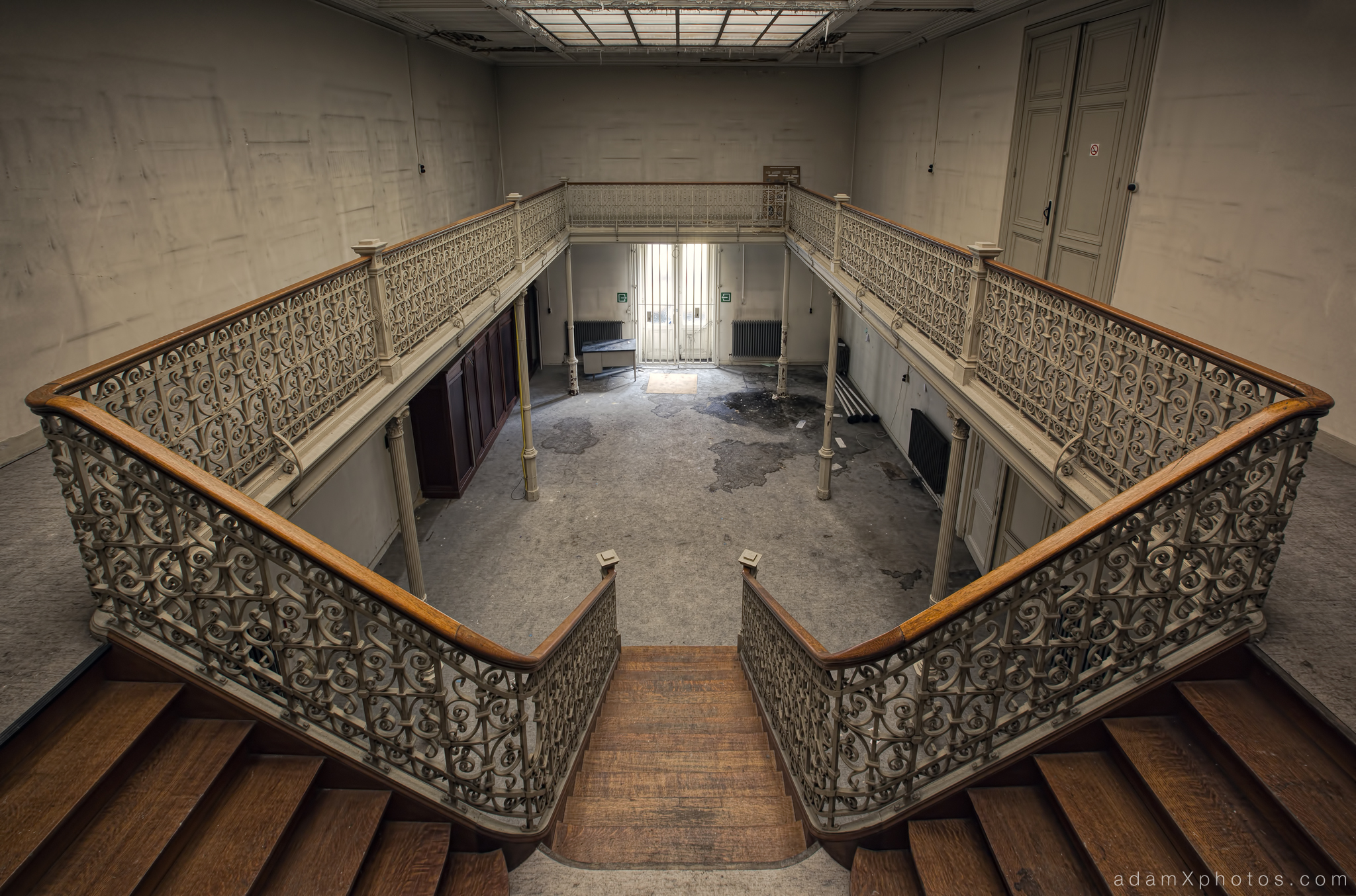 We then pressed on to our next location – for me another revisit – the Alla Italia abandoned spa. I've combined my photos from the revisit with those from my first explore here.
Cheers for popping by.
Adam X