Explore #2 of the Taking the Piscine Tour
After exploring Piscine Crachoir it was on to this abandoned house, set deep inside overgrown grounds on the outskirts of a Belgian village. I haven't been able to find anything by way of history on this place, and we didn't spend long there as it was stripped out and suffering from extensive damage.
As always [click on a photo to VIEW LARGE]

Through the front door into the hallway.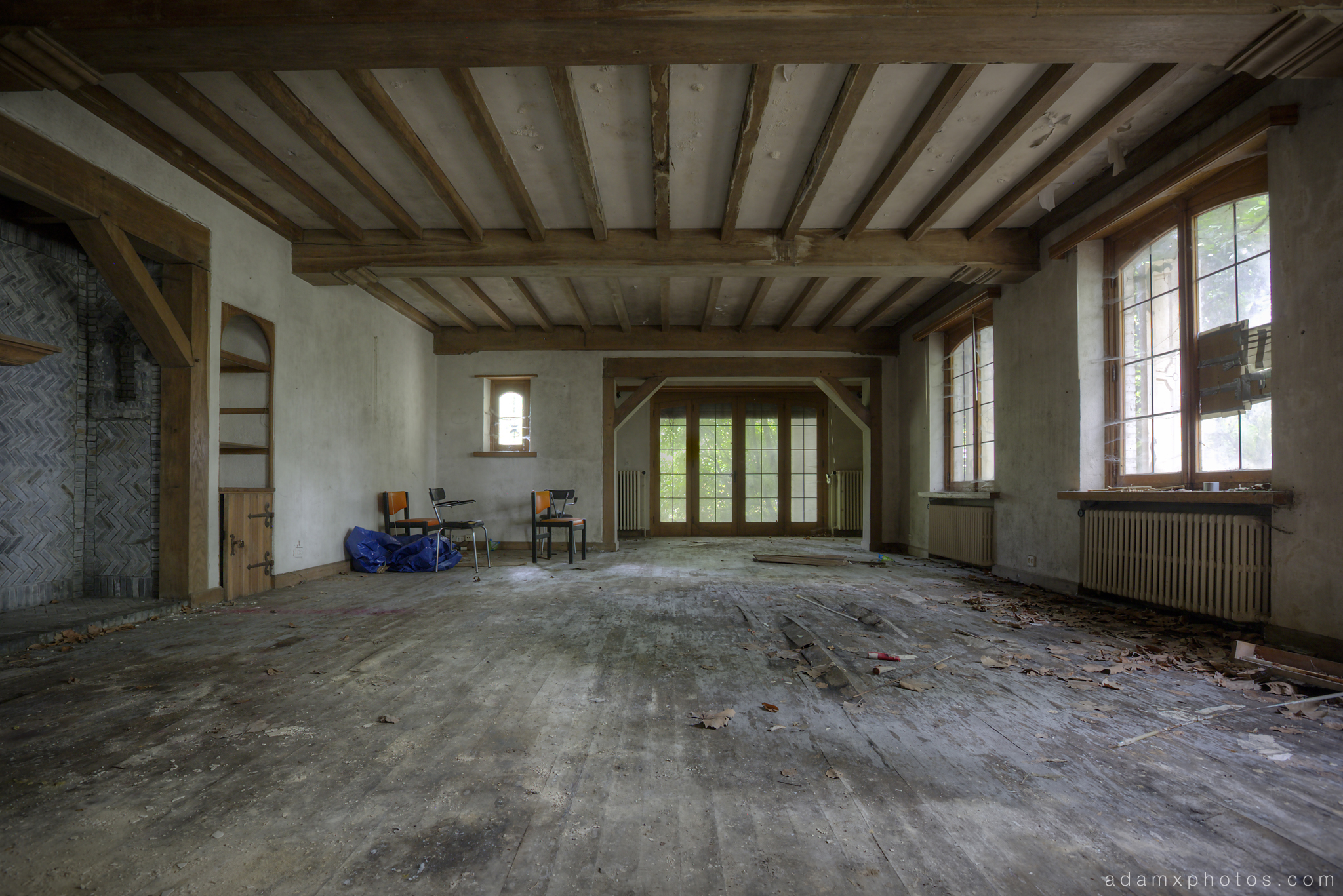 The downstairs living room.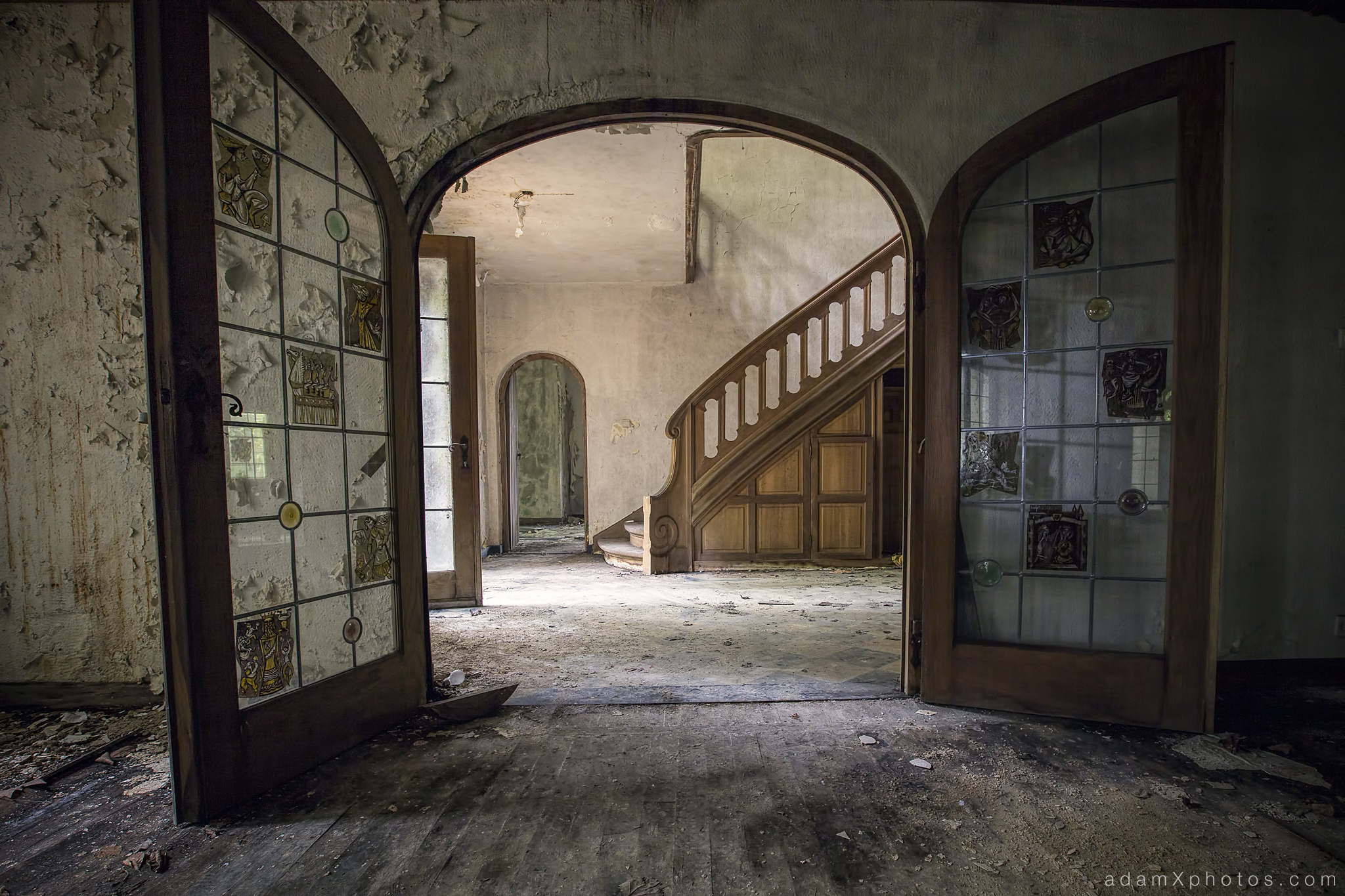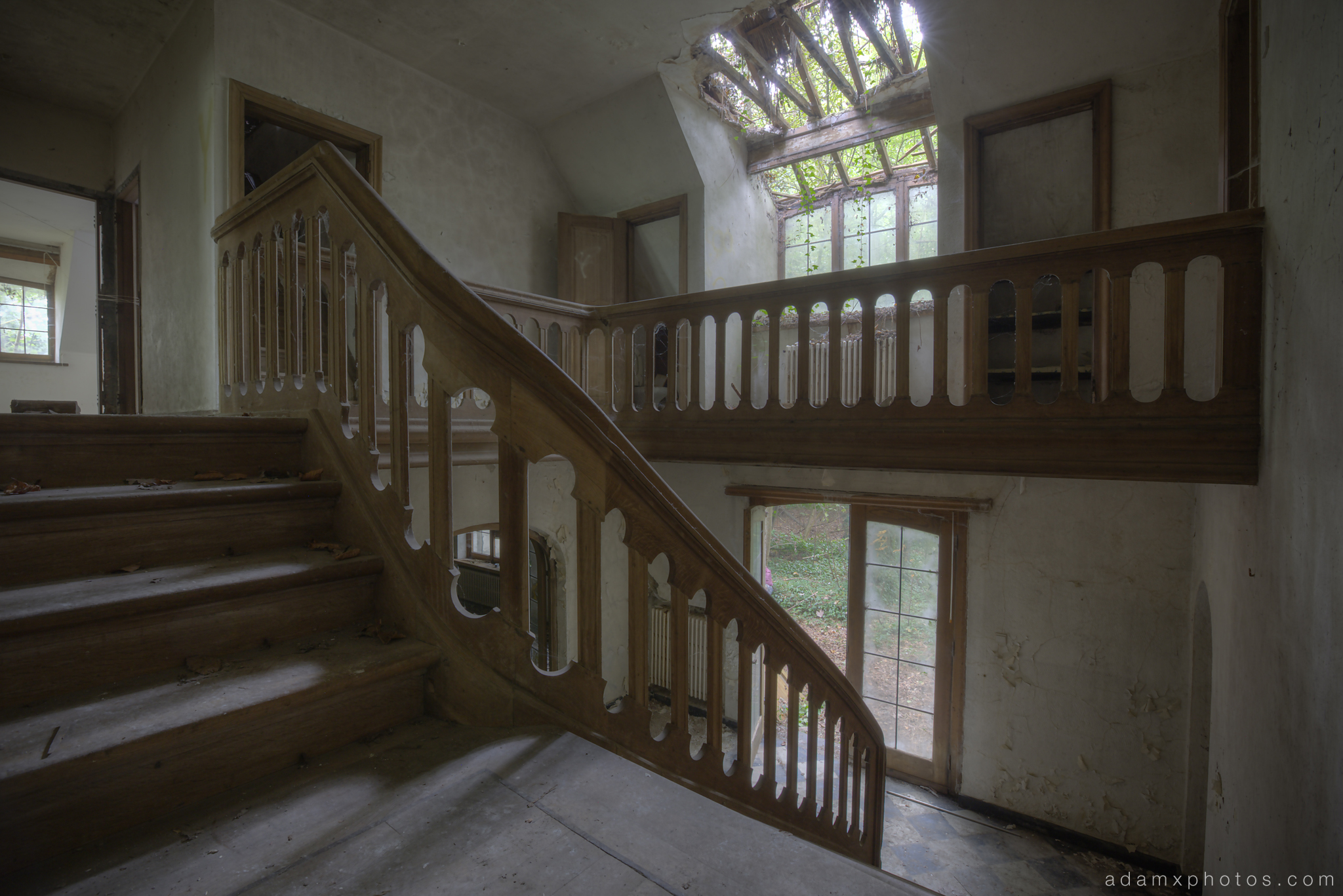 Going up the stairs the extent of the decay and collapse quickly became apparent.
Before long it was on to our next location – a revisit for me to the beautiful Chateau de la Chapelle. I have combined my photos there with those from my first visit here.
Thanks for looking
Adam X