Explore #1 of the Taking the Piscine Tour
The Euro trips kept on coming thick and fast throughout 2014, and next up was a long weekend back to Belgium. We dubbed it "Taking the Piscine" Tour on account of the two swimming pools on our target list. In the end we only managed to get to this one…
History
This classic swimming pool was built in 1915 during the First World War to keep the local workers from having to work in German factories. It originally had a beautiful glass roof, which in later years was replaced with a standard straight roof. The pool has been left empty and abandoned since it closed in 1999.
Our Explore
Fresh off an overnight eurotunnel we failed in a middle-of-the-night attempt to explore an unfinished section of Antwerp's underground metro system, as our access point had recently been locked and alarmed. Our failure was at least memorable for Rebecca managing a spectacular faceplant on the way out!
And so we arrived at our second target, Piscine Crachoir, still a couple of hours before dawn. After finding a way in we briefly scouted the building by dimmed torchlight, before climbing up onto a section of roof where we lay and shivered whilst trying to doze fitfully for an hour or so until the morning light finally came. We then moved stiffly and sleepily back inside and spent an hour or so photographing the pool and a photogenic green corridor.
As always [click on a photo to VIEW LARGE]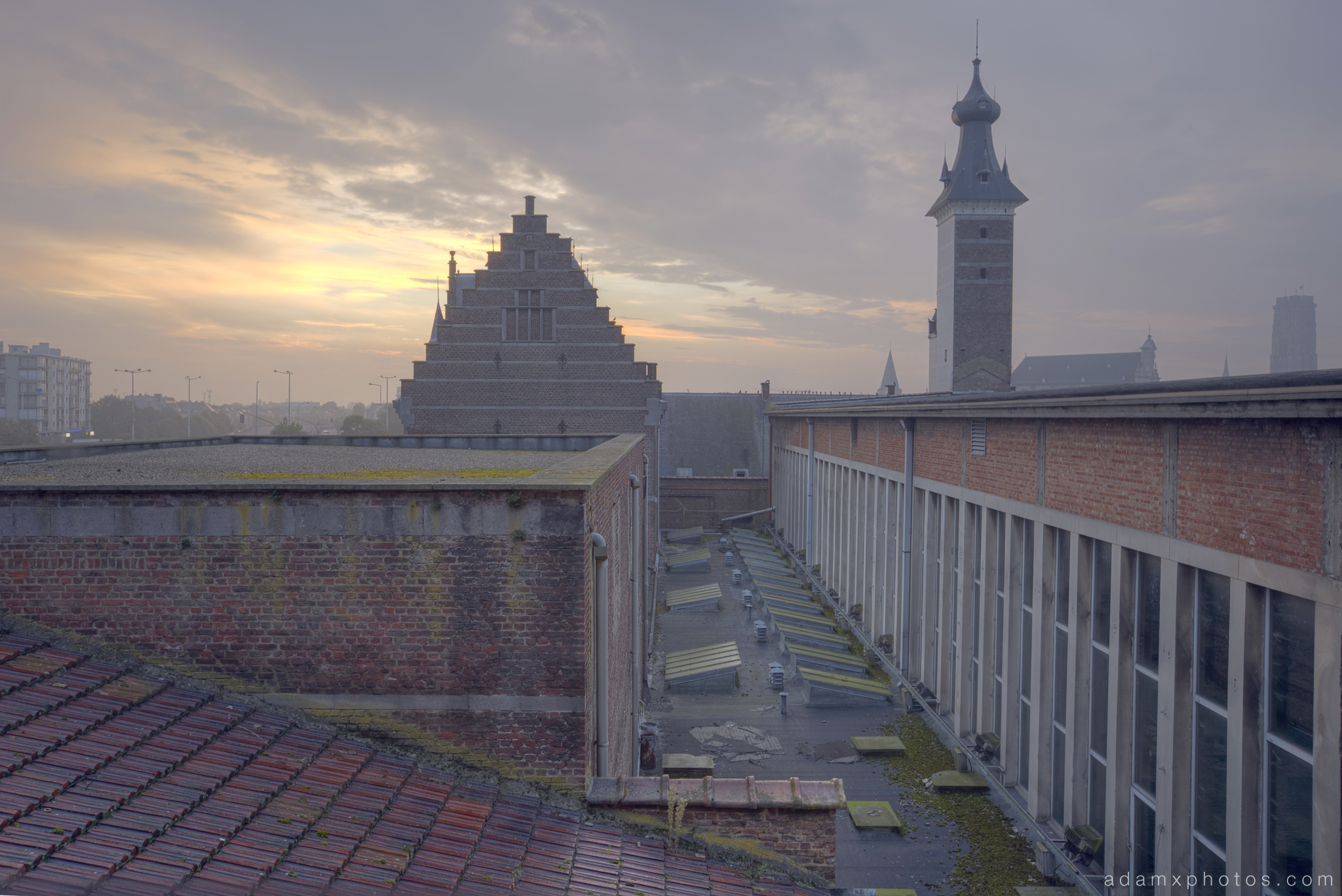 Sunrise over the piscine. We had slept/dozed on the bit of roof in the middle bottom of this shot, where the green vents are sticking up – cosy!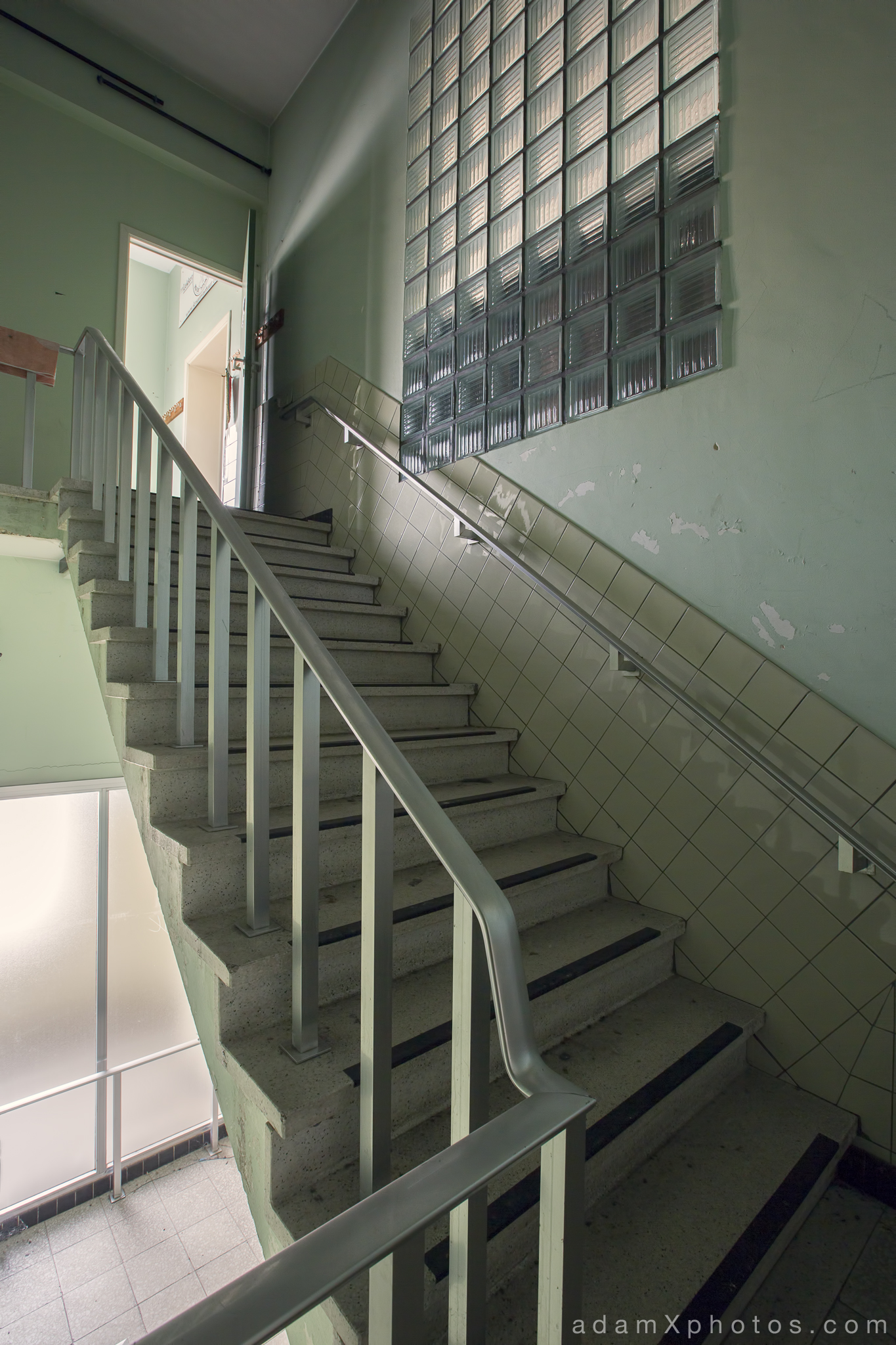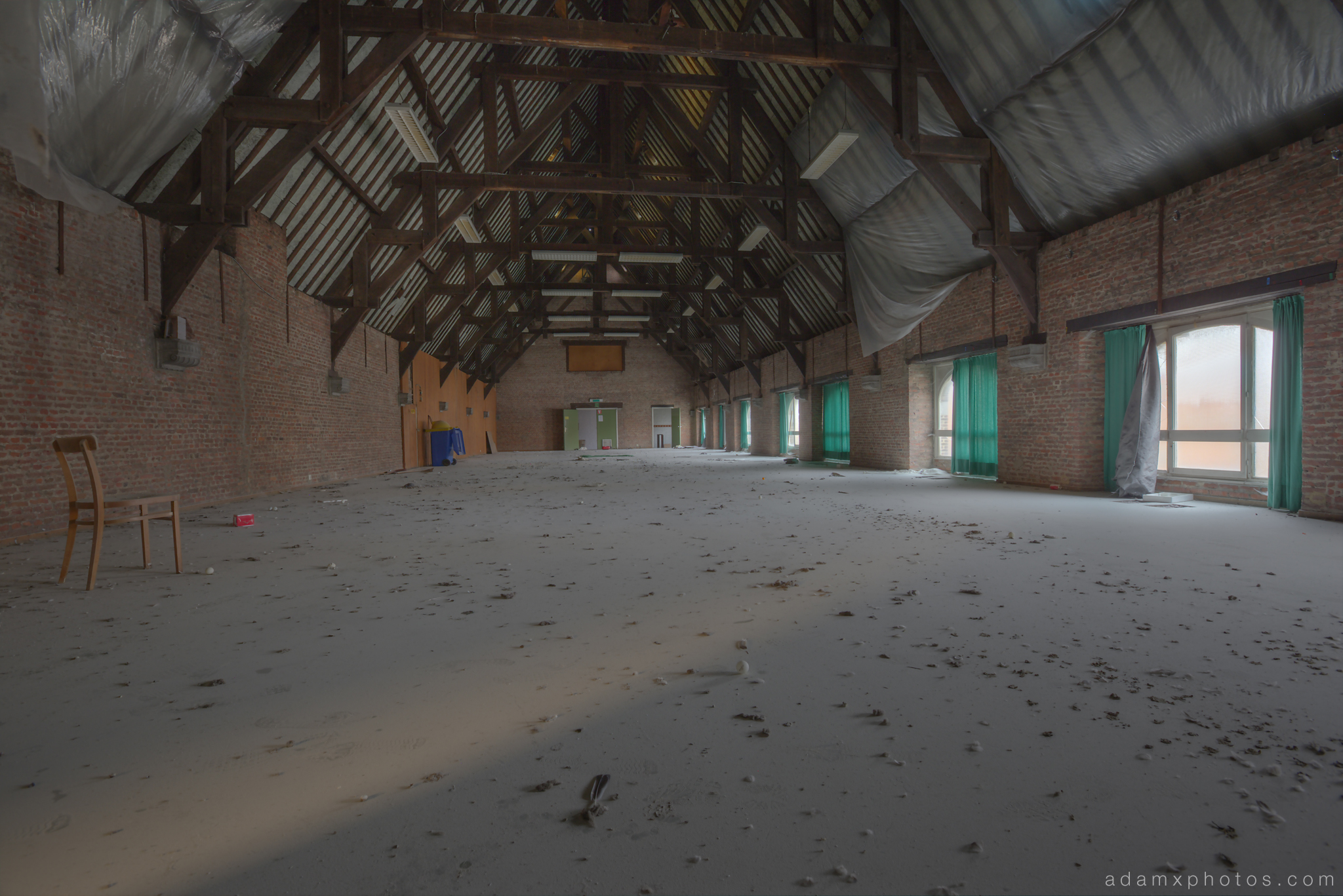 I made my way straight up to the attic, which used to be a games room. There must have been table tennis tables here once, as there were still a few balls left scattered around.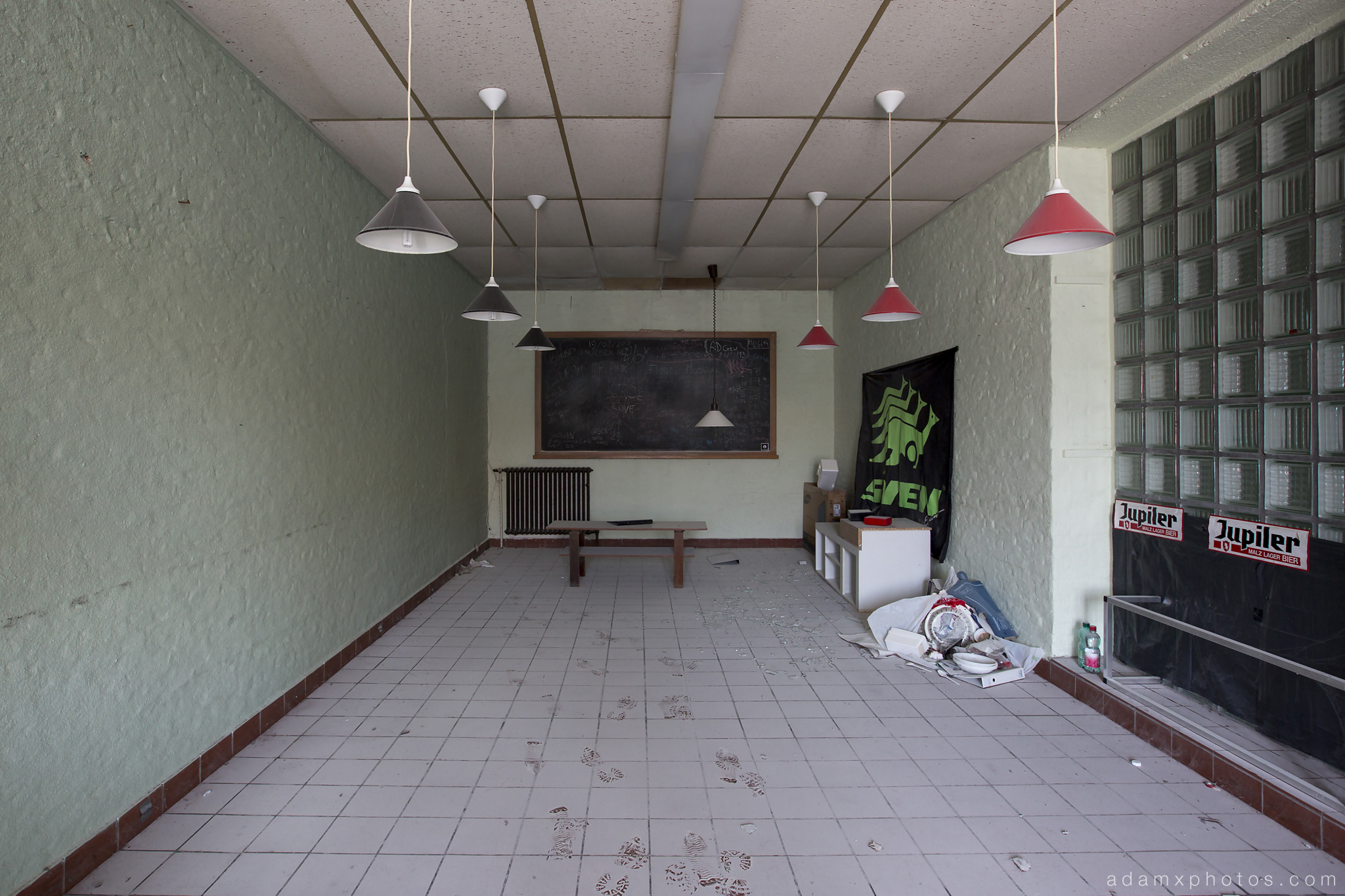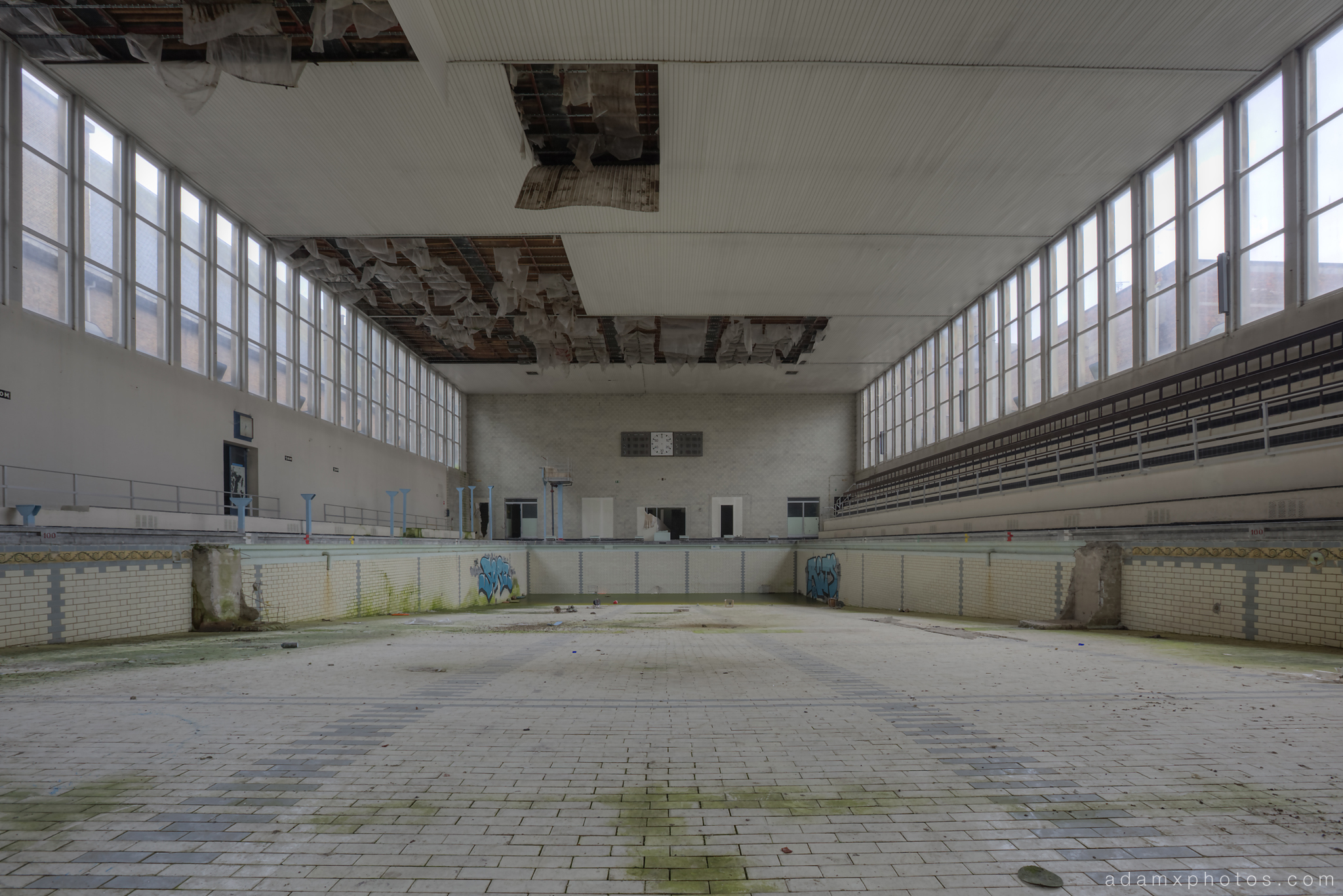 I then headed down to the swimming pool to get a few shots…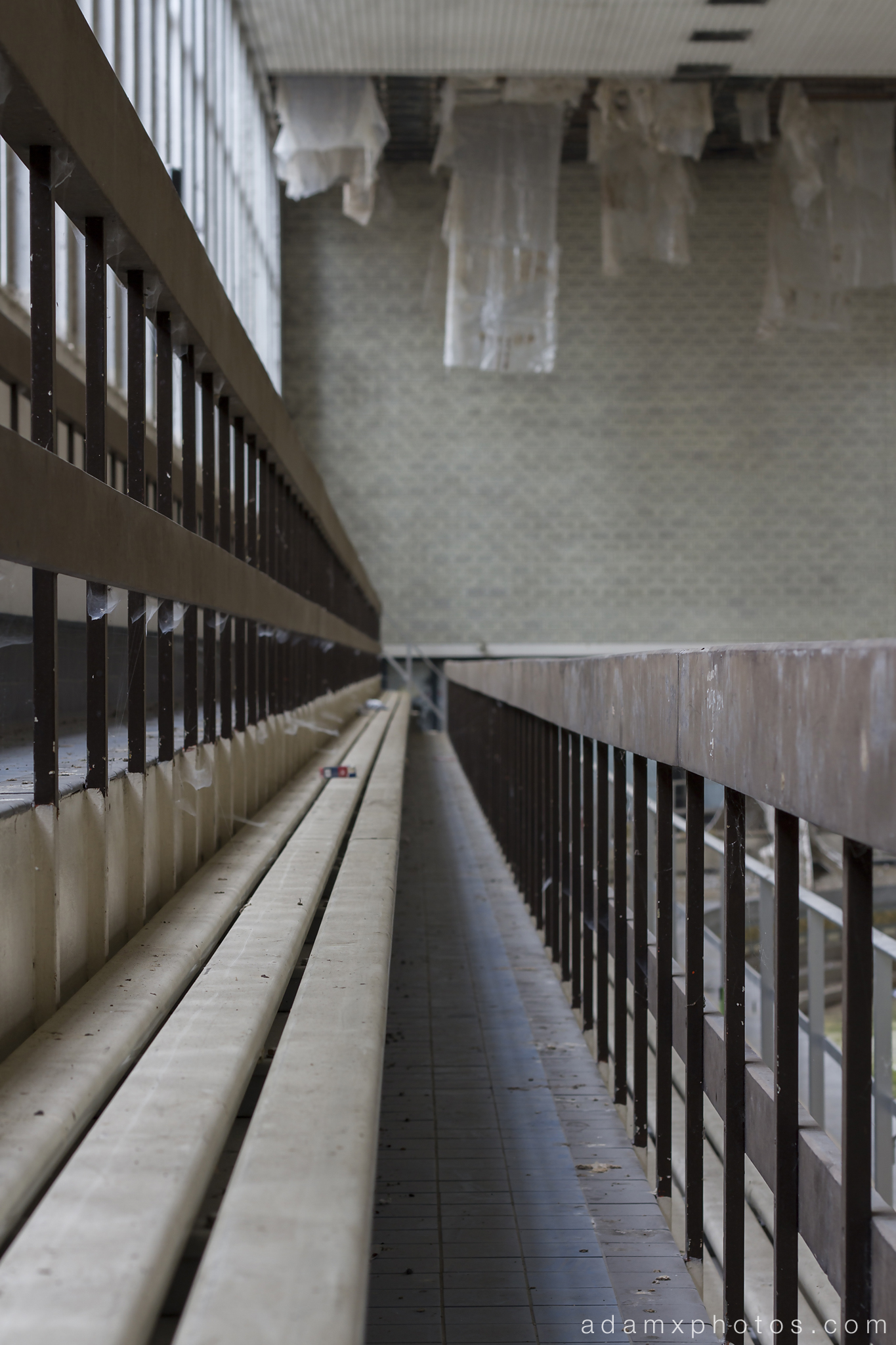 …the view from the bleachers.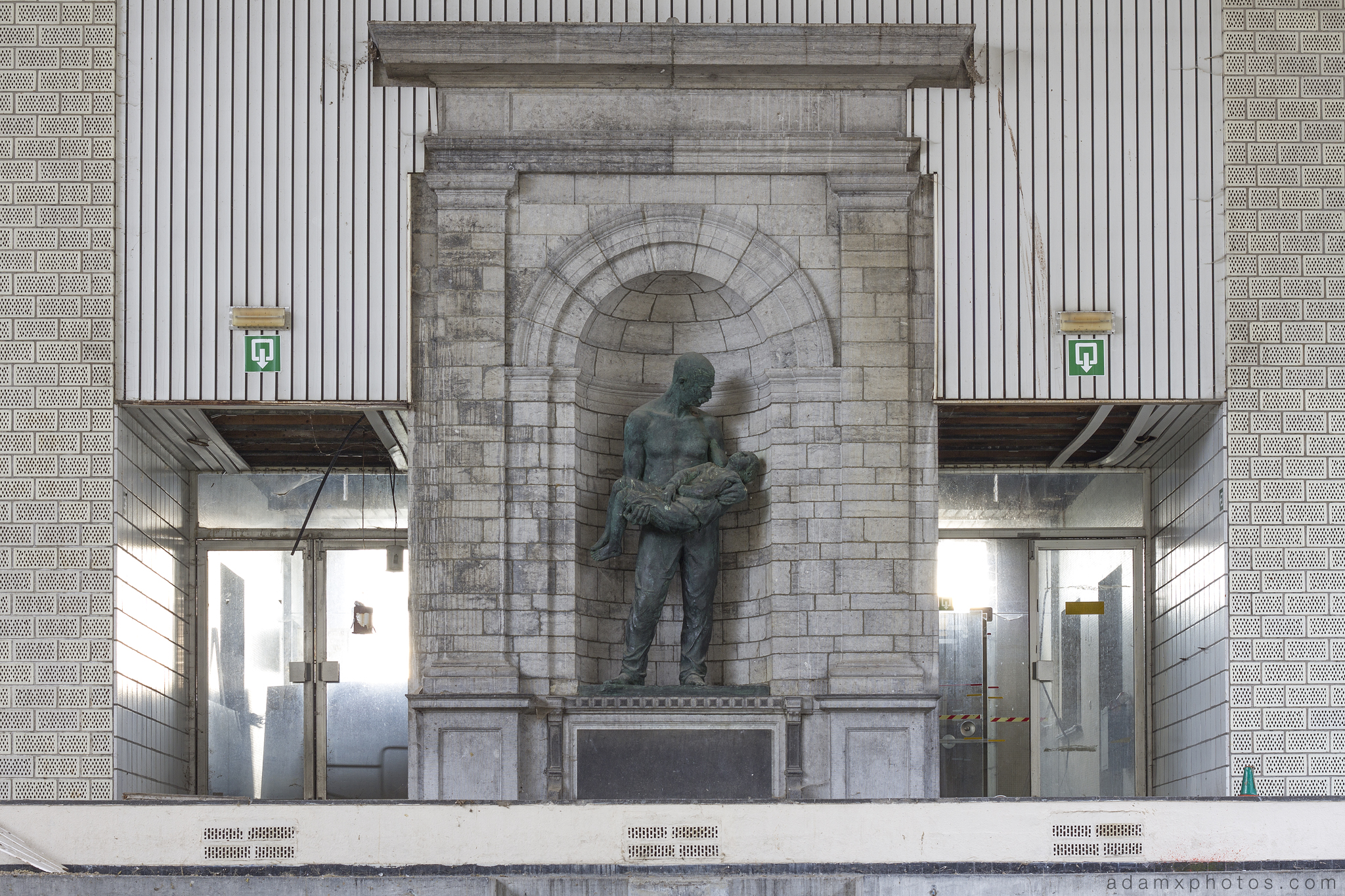 A highlight of this explore was this beautiful statue known as "The Rescuer".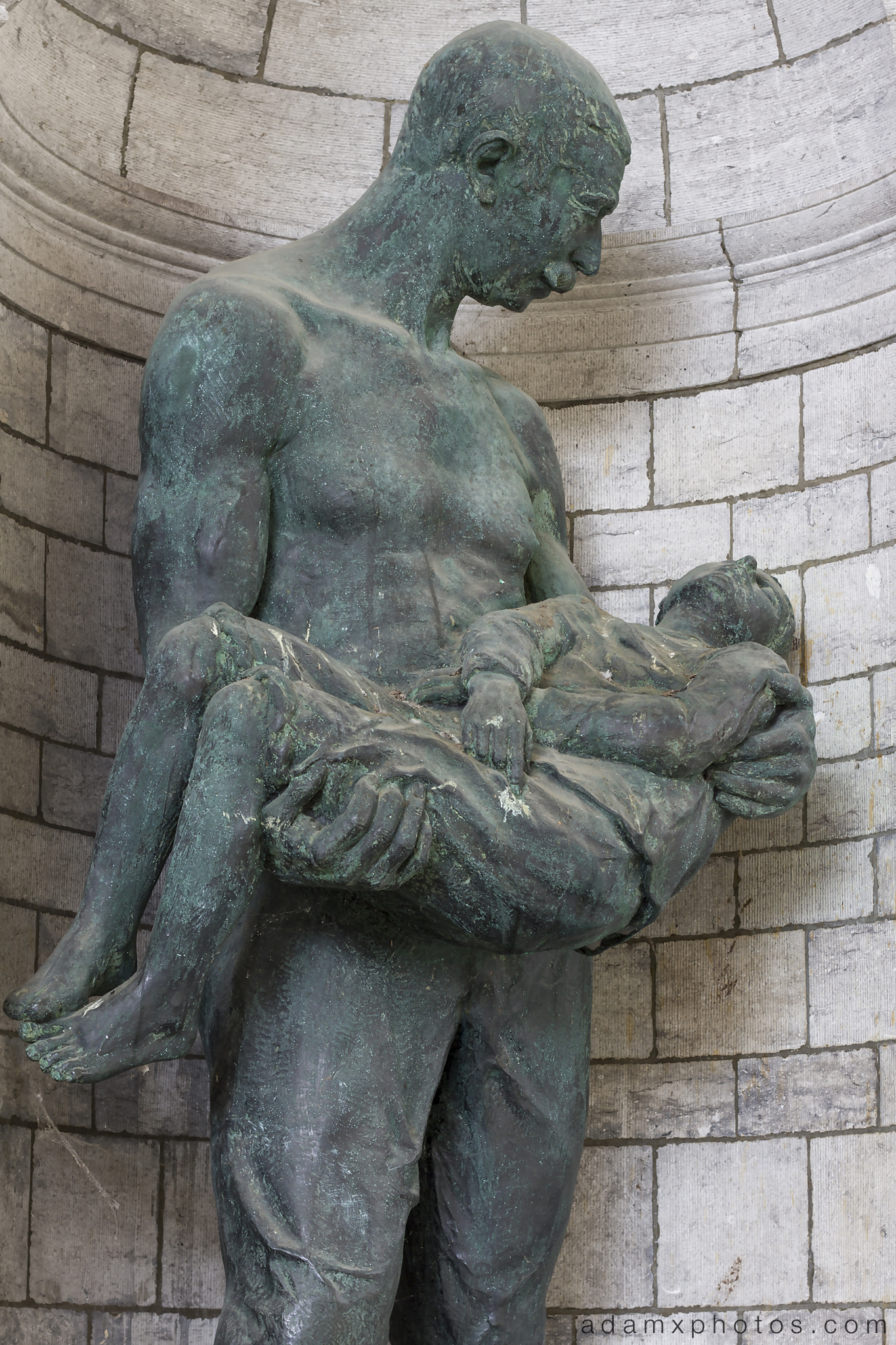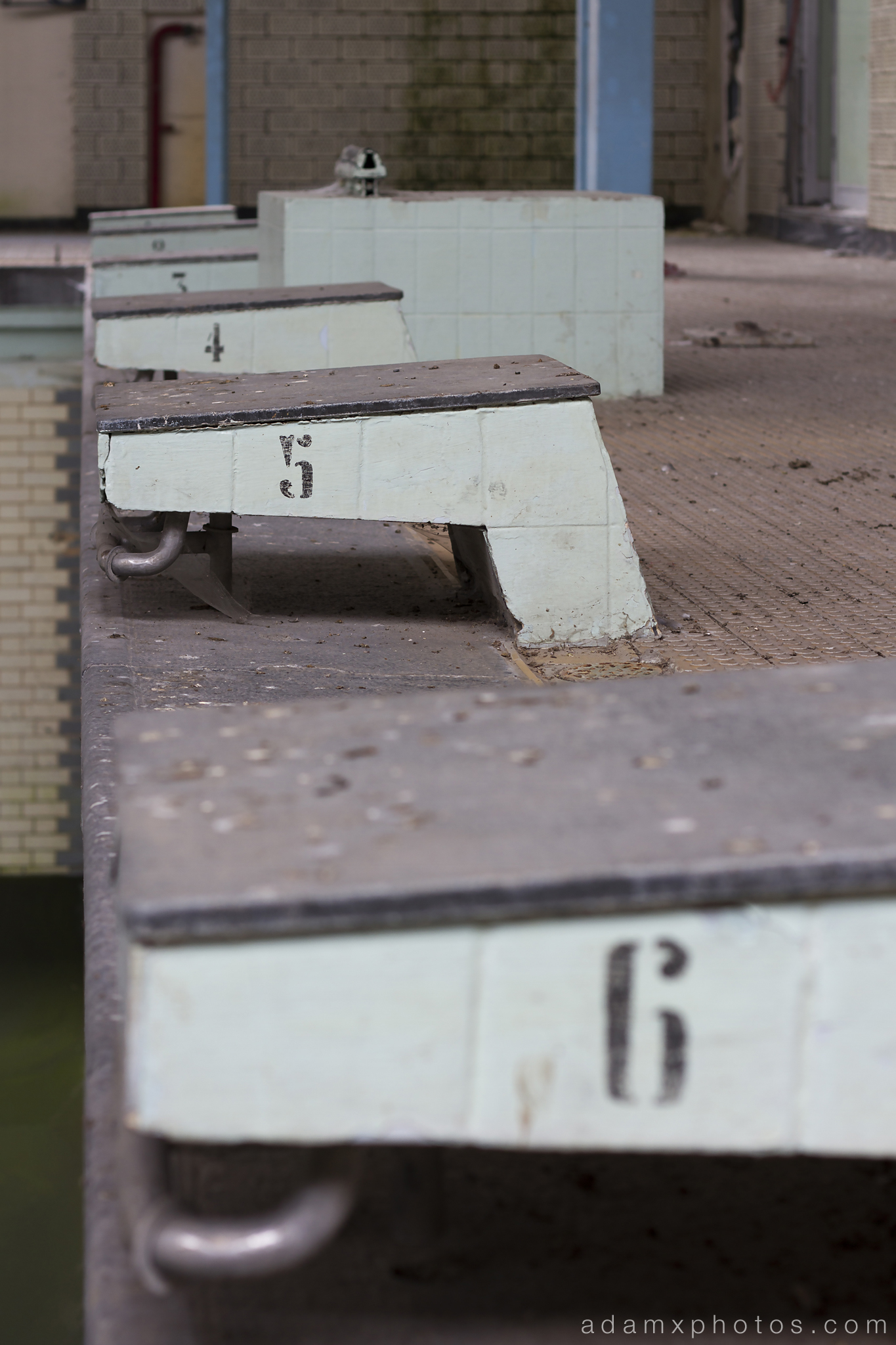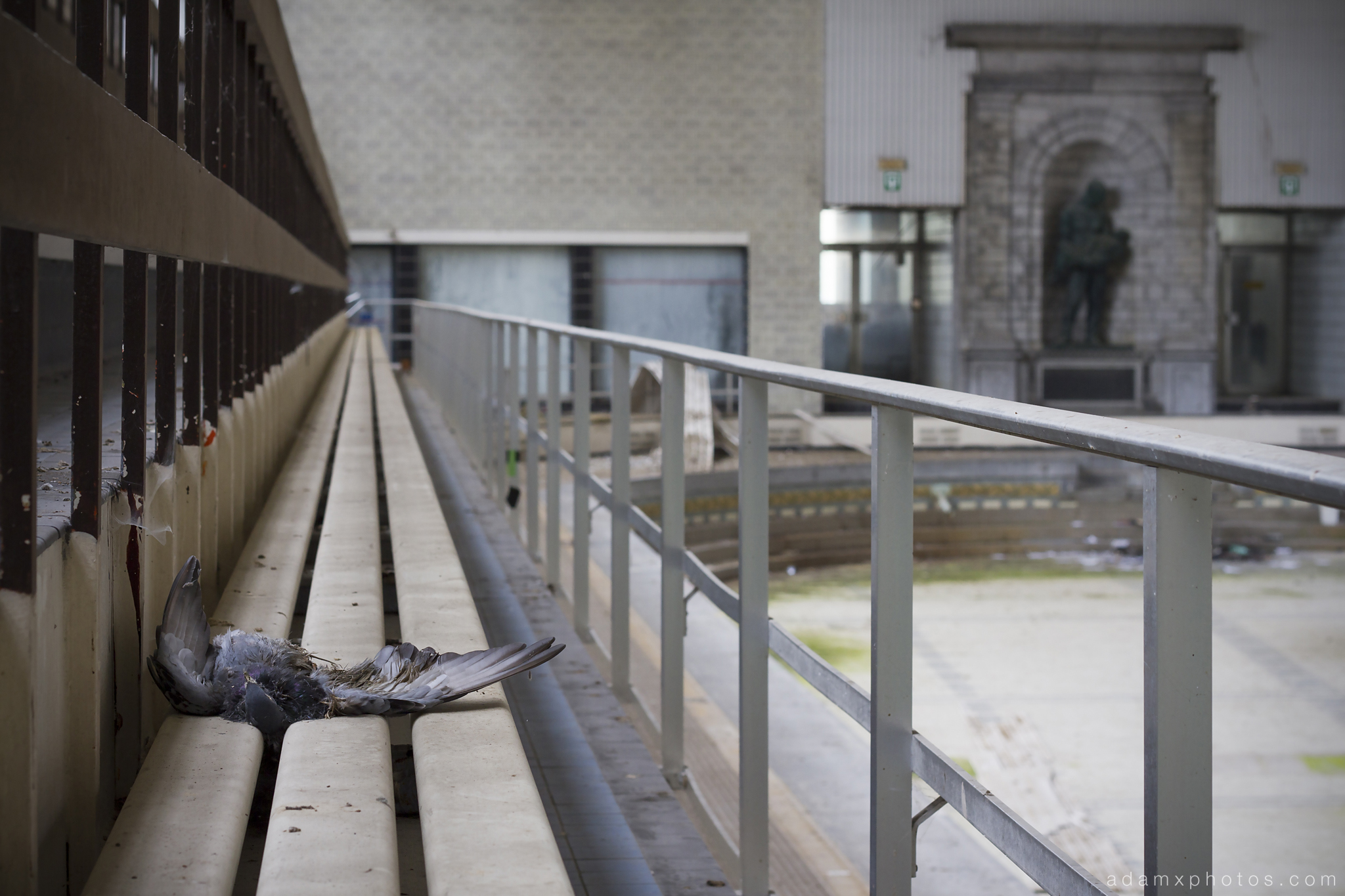 Ex-pidge.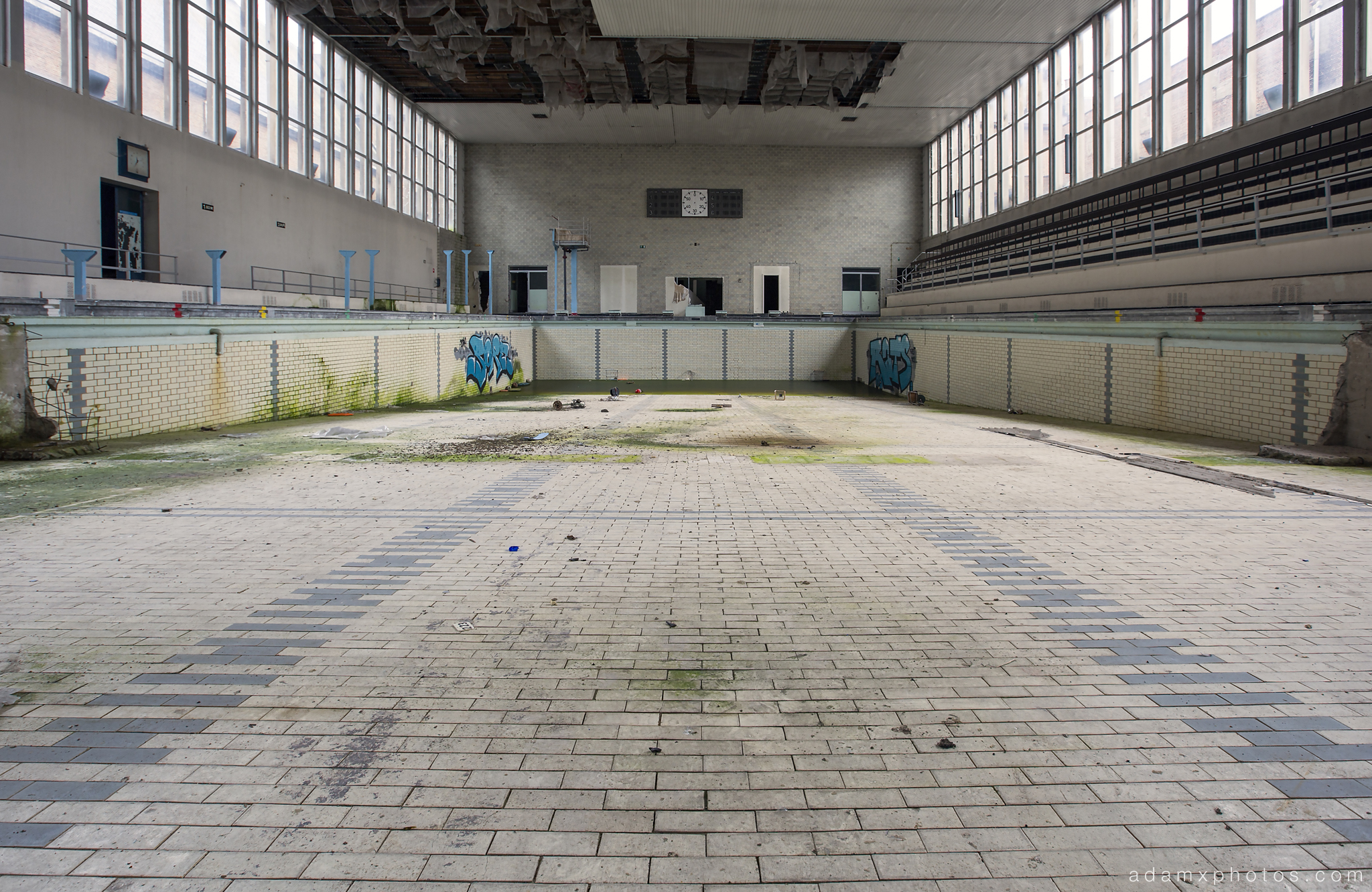 I then caught up with the others to take a few shots of this bright green corridor with attractive skylight (plus the obligatory randomly-placed urbex bathtub).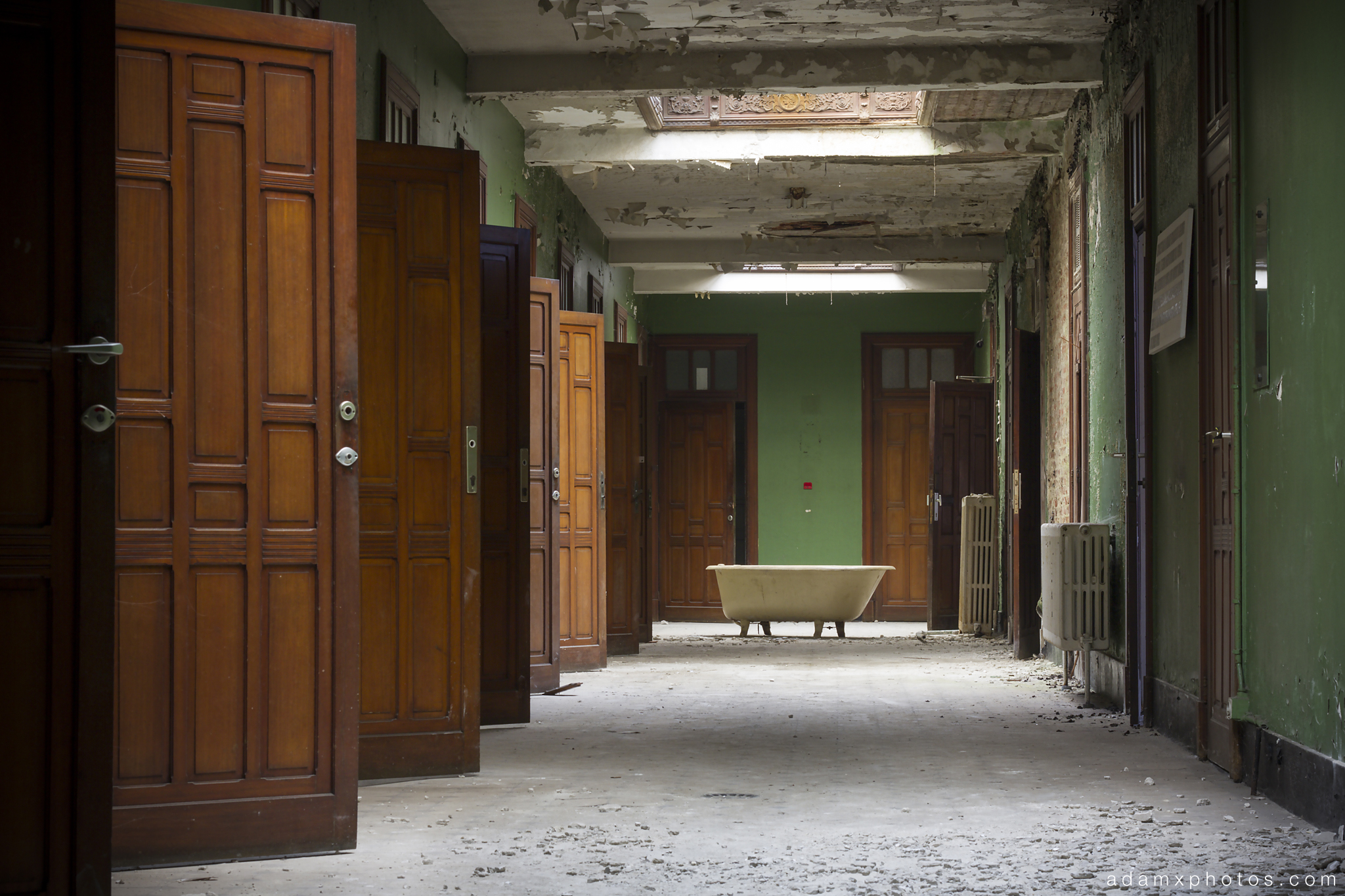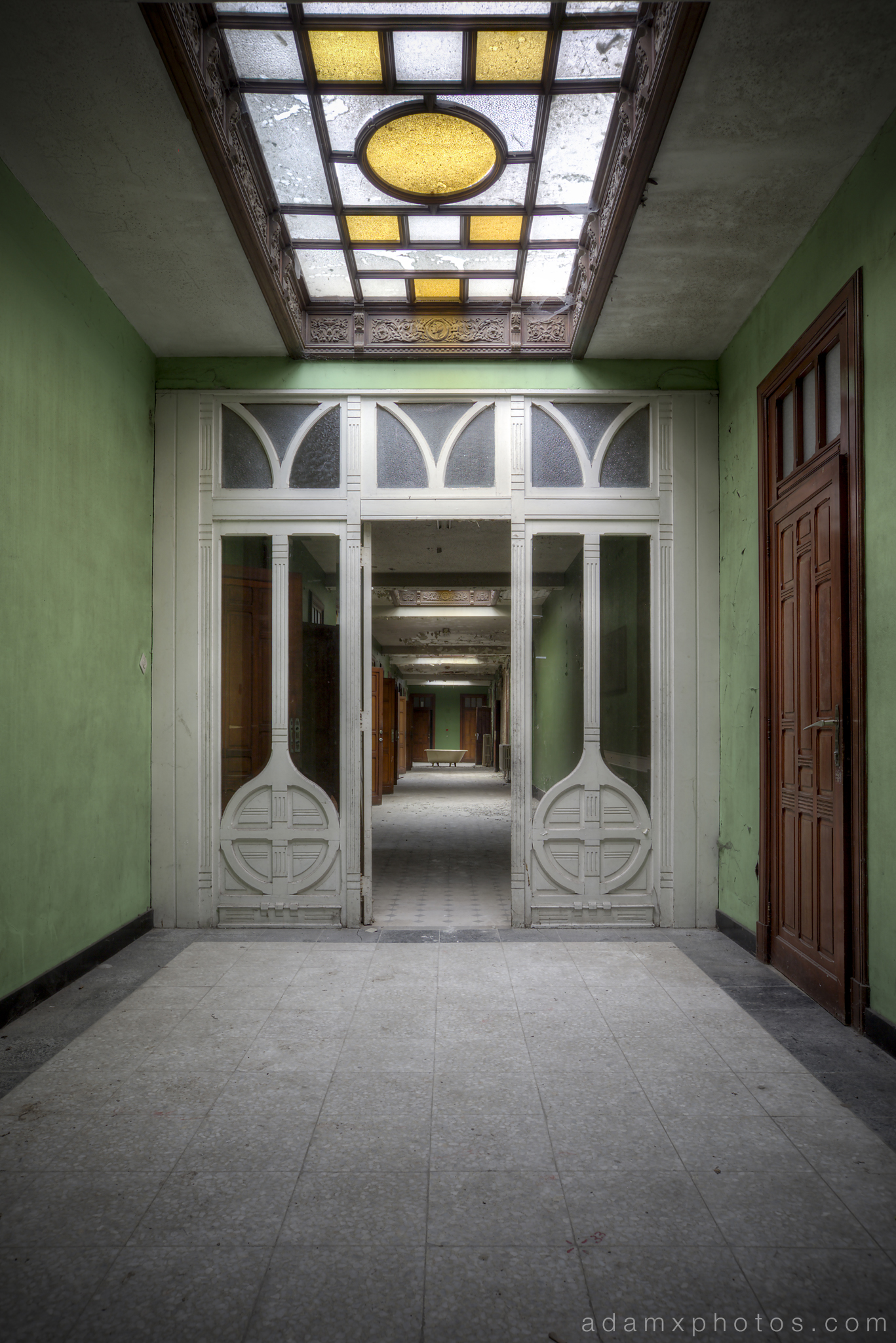 We then left and made a beeline for the McDonalds we'd seen nearby… only to be thwarted by the crazy Belgian idea of what constitutes a McBreakfast. No double sausage and egg McMuffin goodness for this bunch of intrepid explorers. Oh no. Croissants and fruit were all they had to offer! WTF? Sam went into an absolute paddy and stormed off looking for food elsewhere, but failing. Poor show Belgium, poor show.
Anyway, despite this gastronomic setback we dusted ourselves down and headed back to the car and on to our next location of the morning – an abandoned townhouse. The report from there will be coming up in the next day or so.
Thanks for looking
Adam X