Explore #8 of the Taking the Piscine Tour
Day Three.
We started our third and final day of the Belgium weekender with another revisit (for me) – the picturesque Chateau d'Ah. My report from my first explore can be seen here.
Our Explore
As with the first time I explored here, we arrived about an hour too early before dawn, so I spent the time have a nice lie down on the floor of one of the rooms and admiring the ornate crumbly ceiling above me….
I then pottered around and took a few more shots, including some detail shots from the painted main hallway…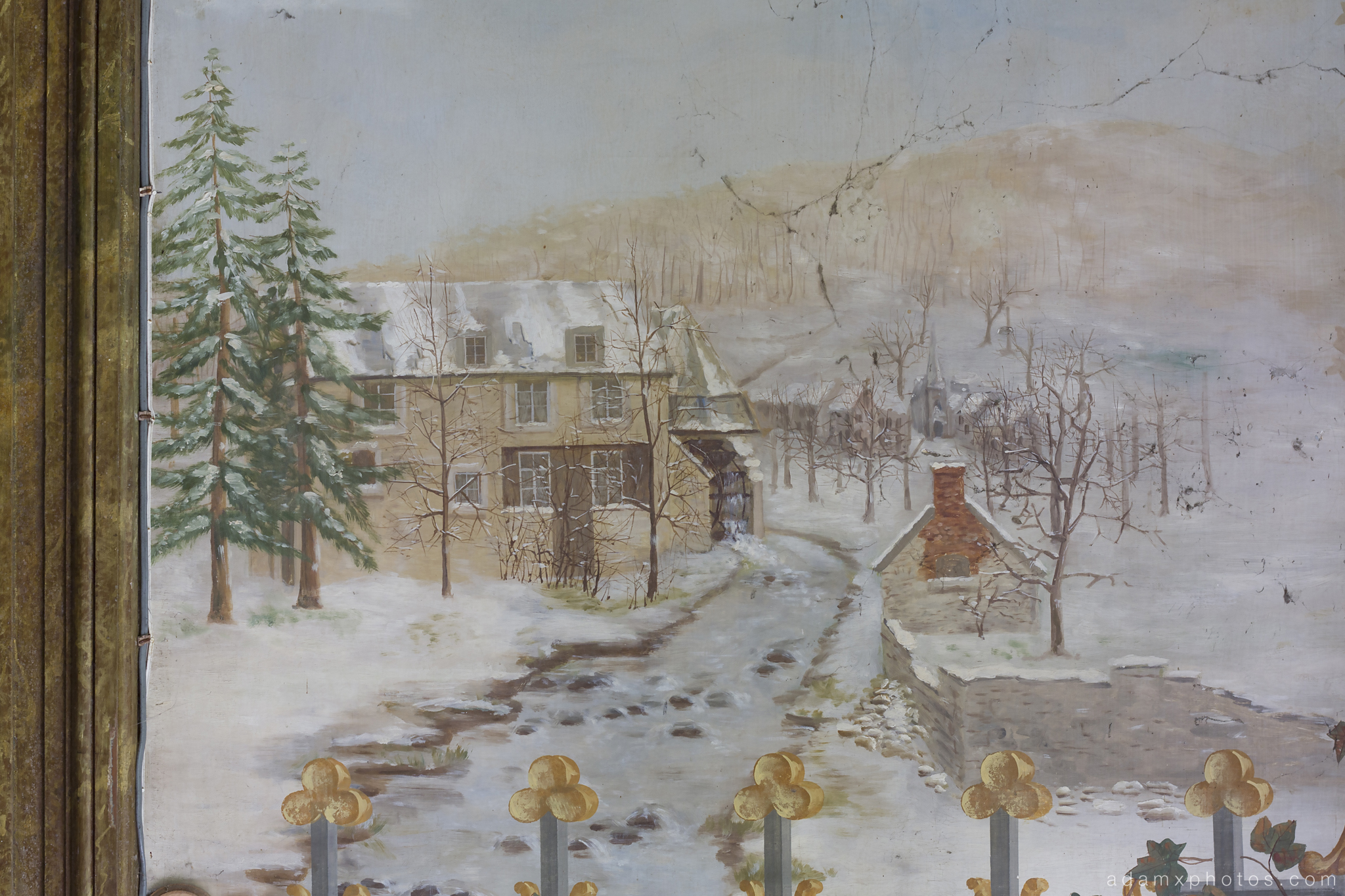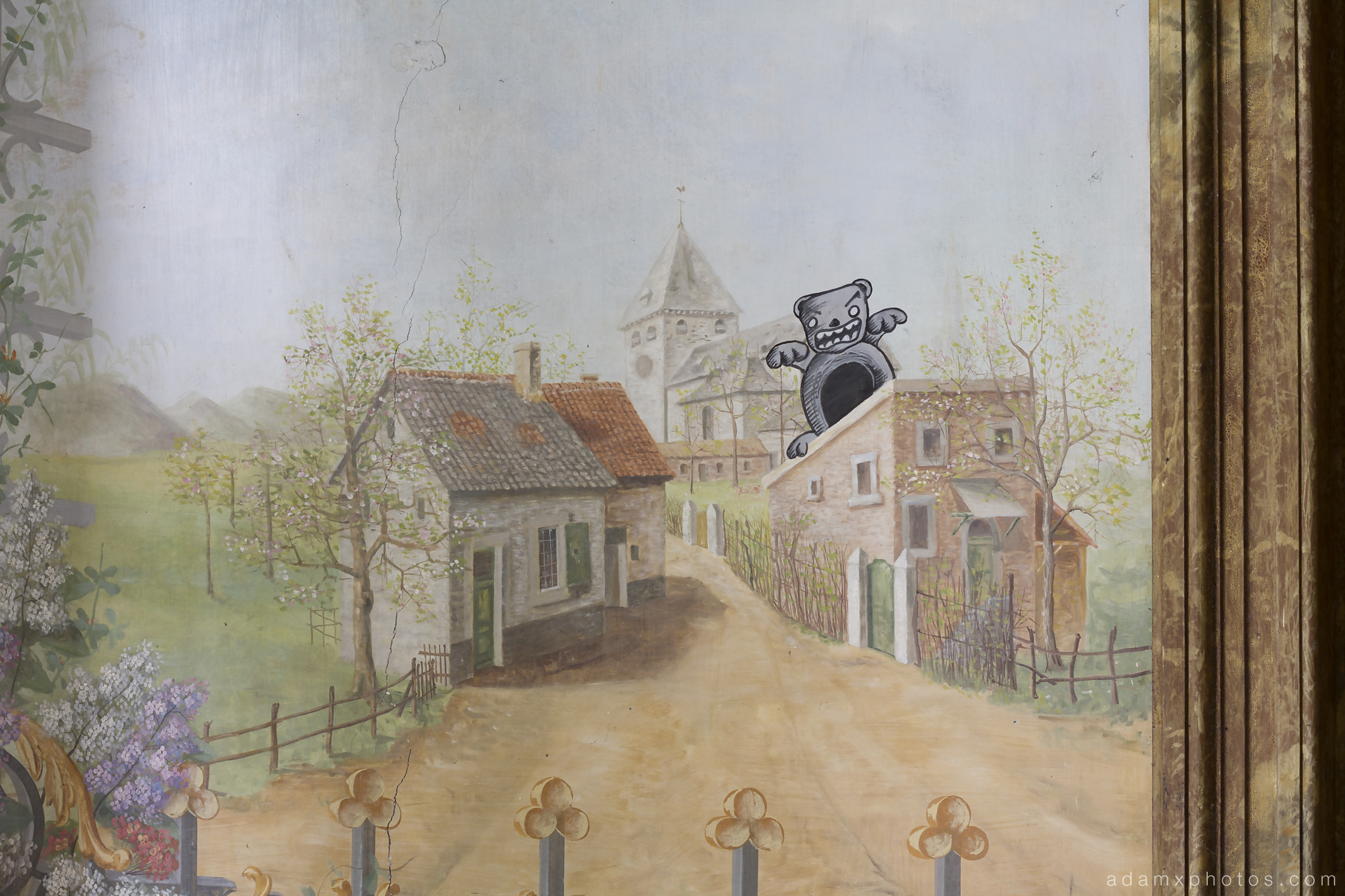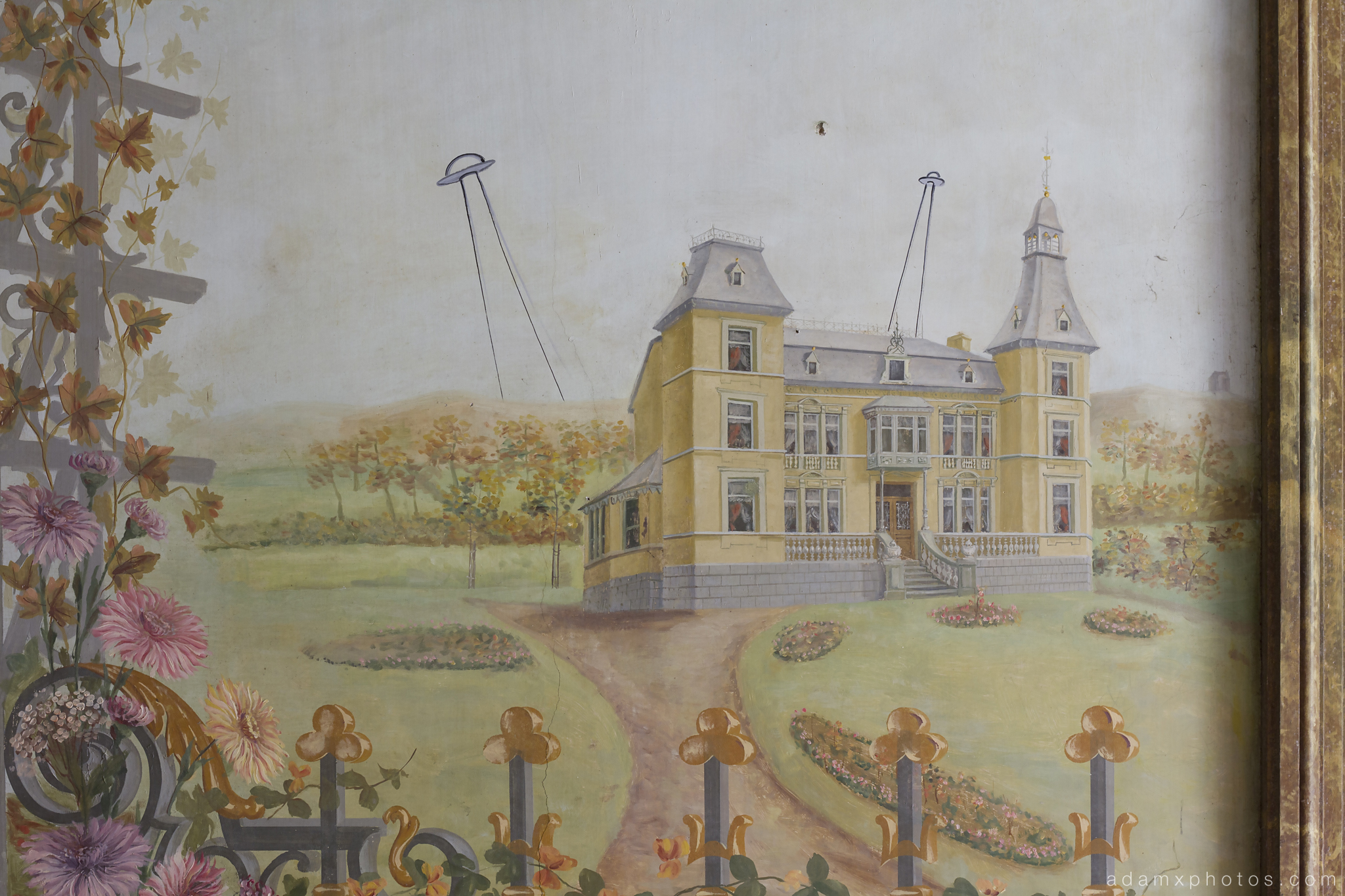 This one is Chateau d'Ah itself – although I didn't spot any flying saucers on either of my visits…
We then headed off for some breakfast and on to the amazing, collapsing, Chateau Congo. My report from there is coming very soon, so if you haven't already done so please sign up to follow this blog, and you'll be automatically notified whenever I post a new report.
Thanks for looking.
Adam X