Explore #3 of the Wet, with excitement Tour
At the end of our first day the rain finally relented for a few hours as we explored the remains of this once grand villa.
History
This villa was built around the end of the 19th century. At the start of the 20th century it was owned by a soldier who had been honoured for his brave actions in several wars. Wanting to give something to his community, he started to teach local children about farming, using the fertile grounds which surround the property. Starting with an evening school, the popularity of the lessons grew, and soon adults as well as children wished to learn more. News of the soldier's scheme even reached the then Prince of Italy, who visited the villa to observe the scheme himself.
In later years farming became less profitable and less attractive to young people, who wanted to move away from the province and head to the bright lights of the big cities. Eventually the villa became derelict and now lies abandoned.

Our explore
We had no access information for this location, save for a bit of last-minute Google satellite reconnaissance just before I flew out from the UK. Suffice to say our approach wasn't the easiest, and I have memories of a dog barking loudly and unwantedly as we found our way into the grounds and picked our way through a 20 metre-long tunnel of overgrown brambles. By then it was already growing dark, but we finally found our way inside.
There was very little left inside of interest, save for the grand central hall which we had come to see…
As always click on a photo to VIEW LARGE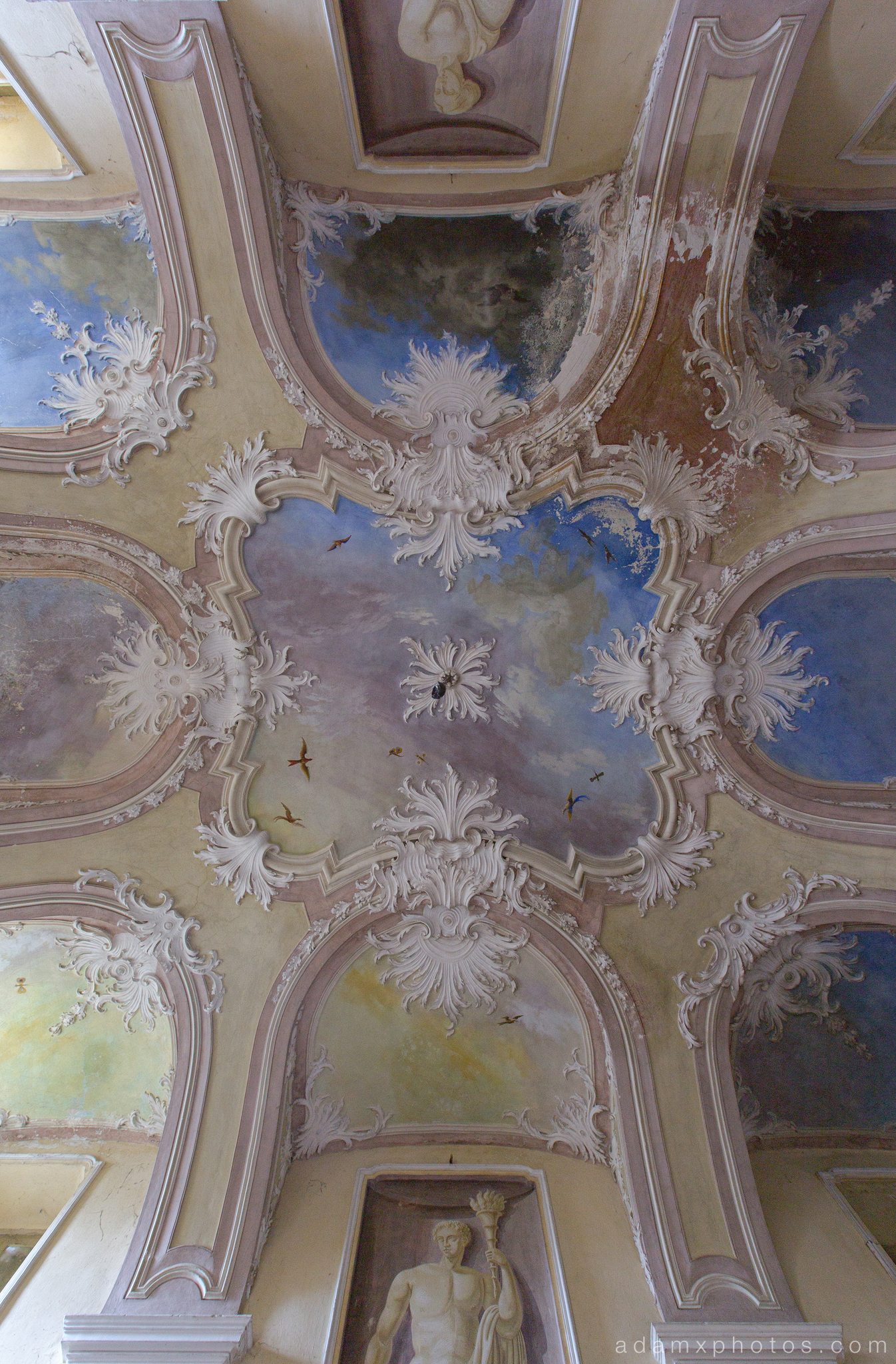 We then made our way out on to a broken balcony to enjoy the last remnants of the weak late-afternoon light…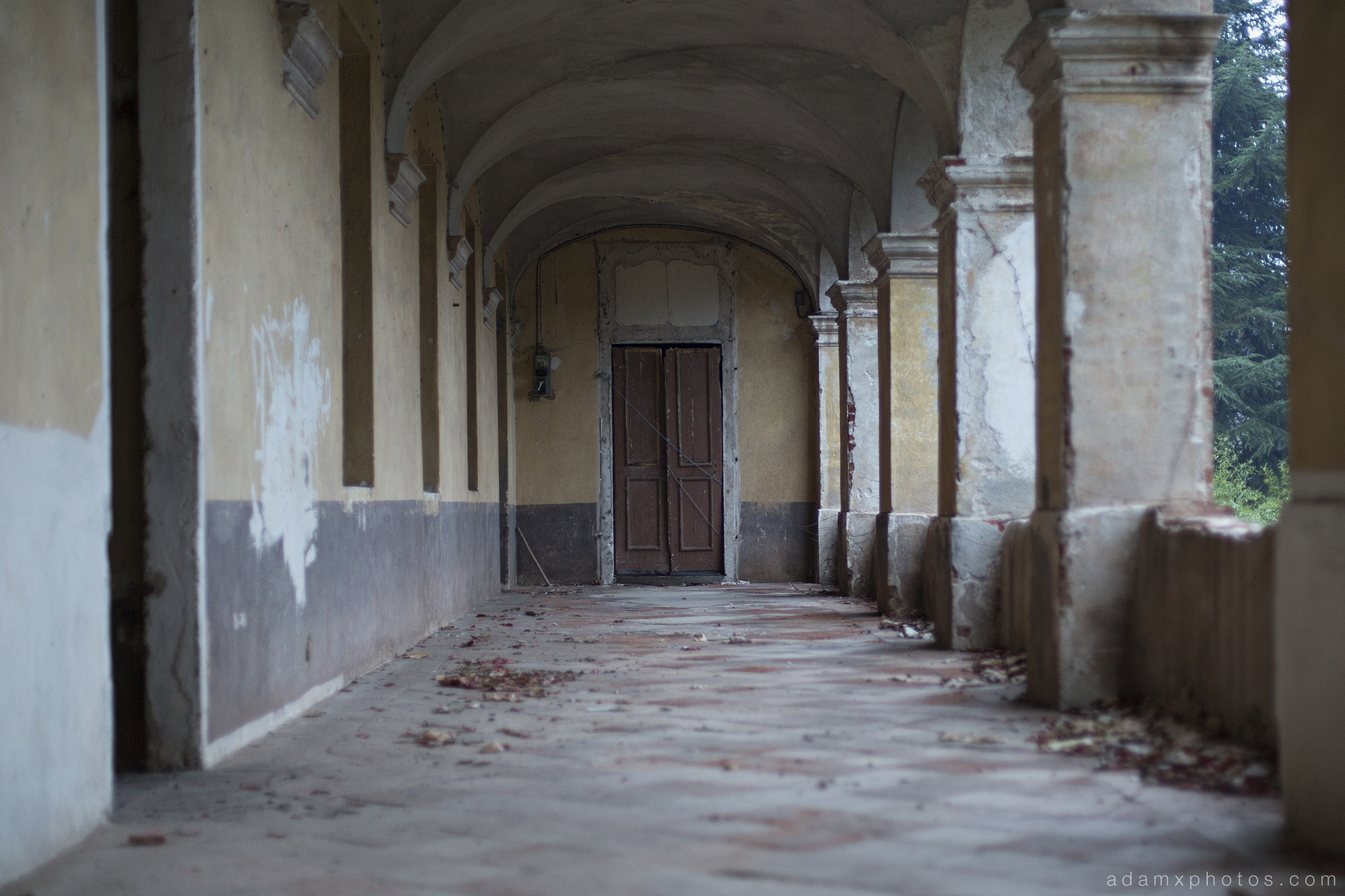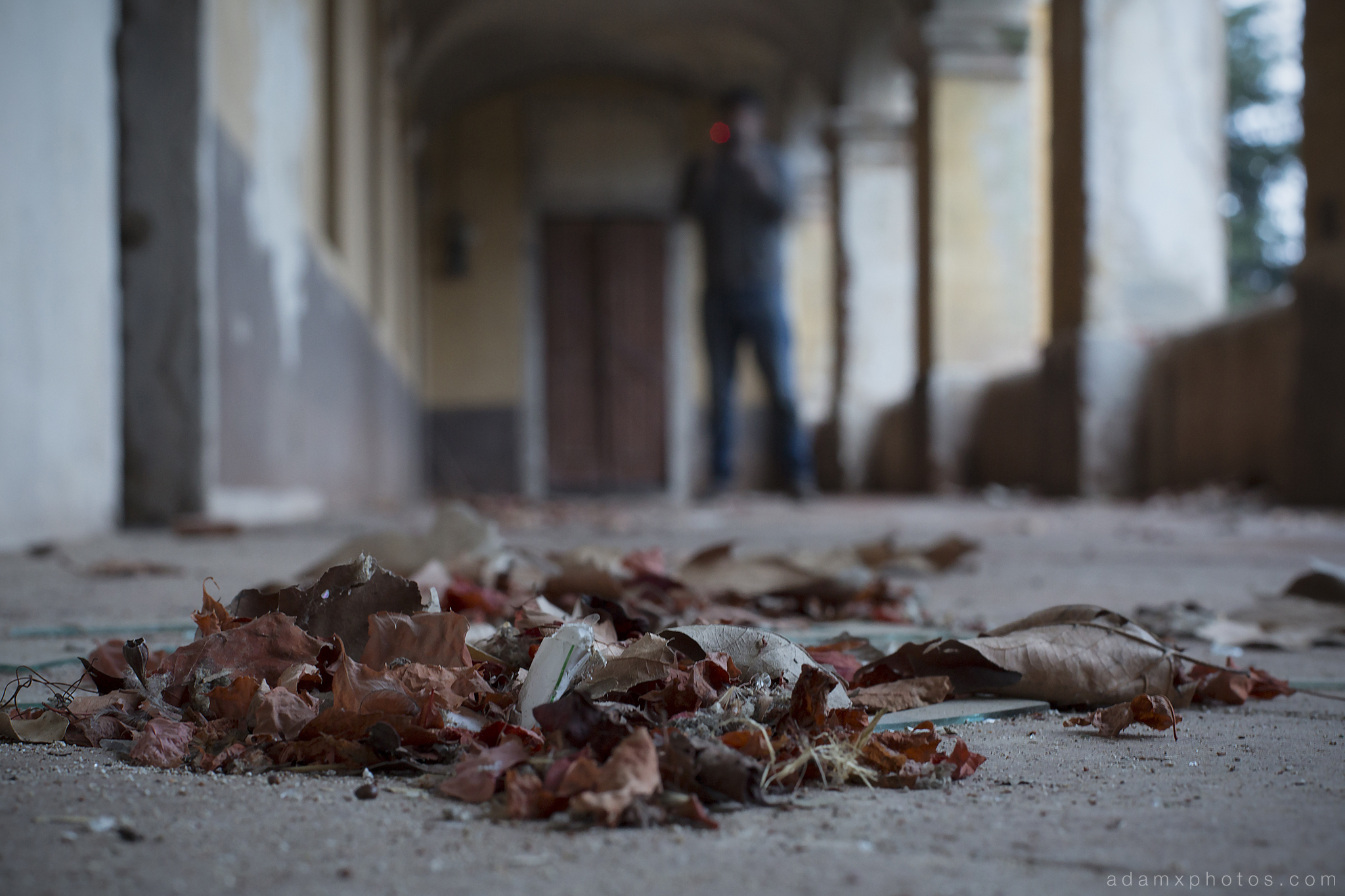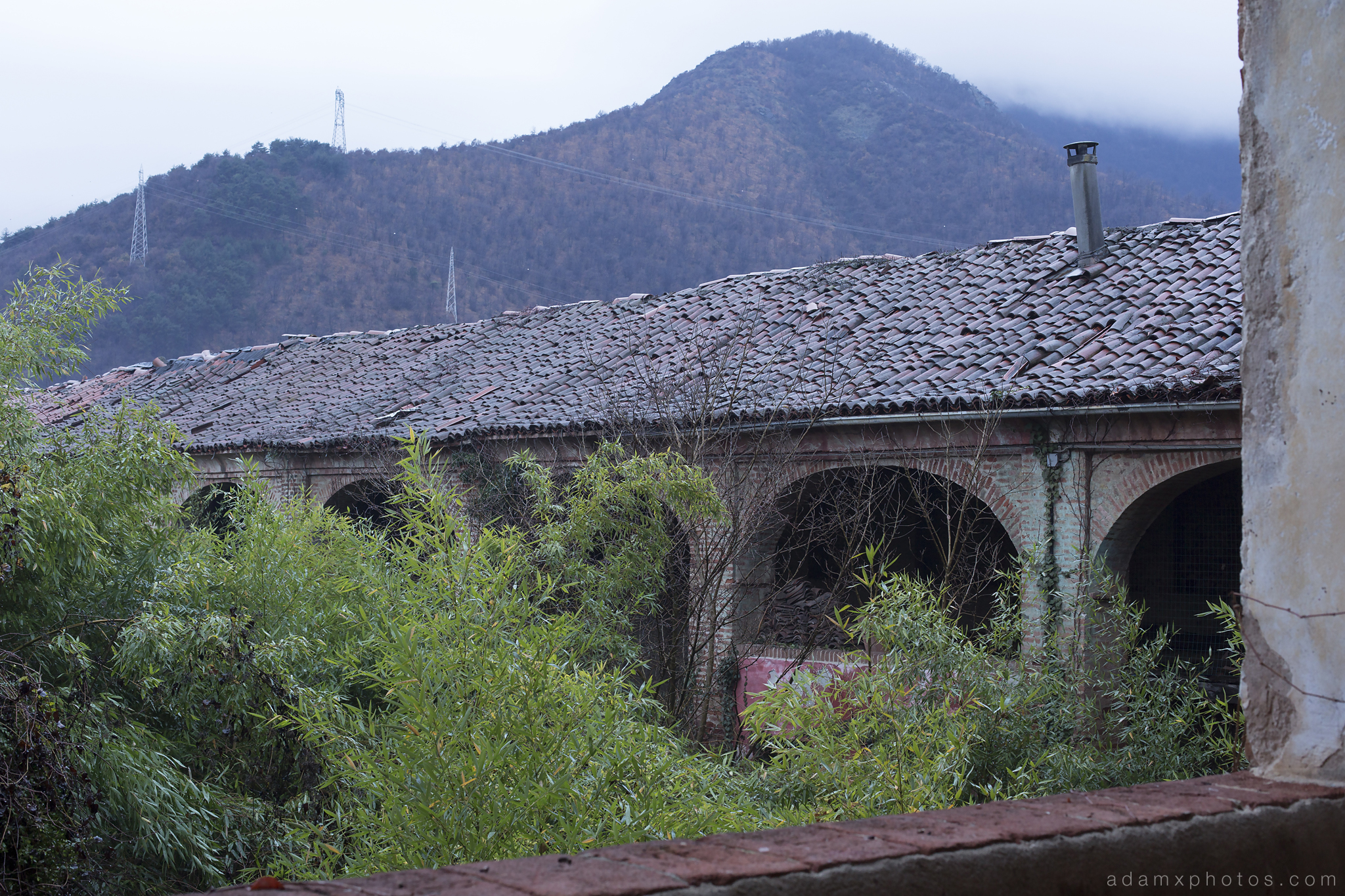 …before we made our way back out in near darkness and headed for our motel. Next up: a stunning and huge abandoned asylum, which was one of the two 'crown jewel' locations that we had built our trip around. Were we successful? Sign up to follow this blog if you're not doing so already to find out soon!
Grazie
Adam X