After spending the night at a nearby hotel and enjoying some excellent Chinese food and much needed cold beers, it was another super early start the next morning. Our target: a huge Grade II* listed hotel with a truly stunning ballroom…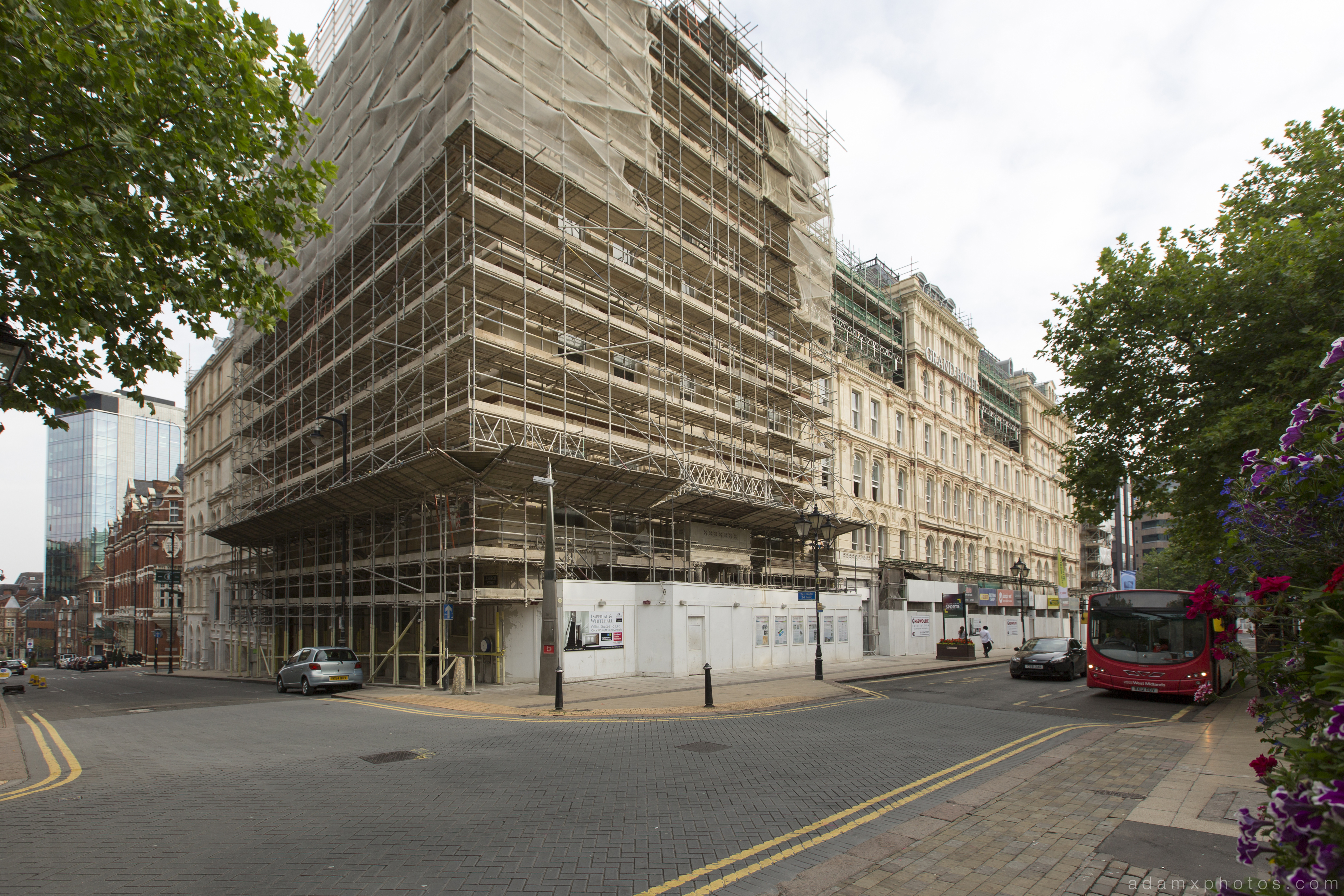 History (from wiki)
The Grand Hotel is a Grade II* listed Victorian hotel in the city centre of Birmingham, England. The hotel occupies the greater part of a block bounded by Colmore Row, Church Street, Barwick Street and Livery Street and overlooks St Philip's Cathedral and churchyard. Designed by architect Thomson Plevins, construction began in 1875 and the hotel opened in 1879.
Extensions and extensive interior renovations were undertaken by prominent Birmingham architecture firm Martin & Chamberlain from 1890 to 1895. Interior renovations included the building of the Grosvenor Room which boasts rich and impressive Louis XIV style decoration.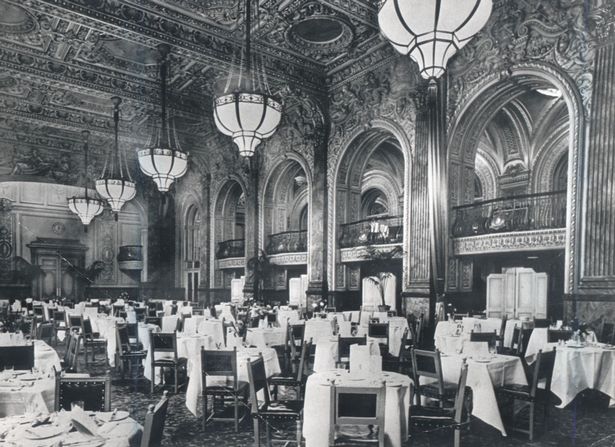 The Grosvenor Room c.1920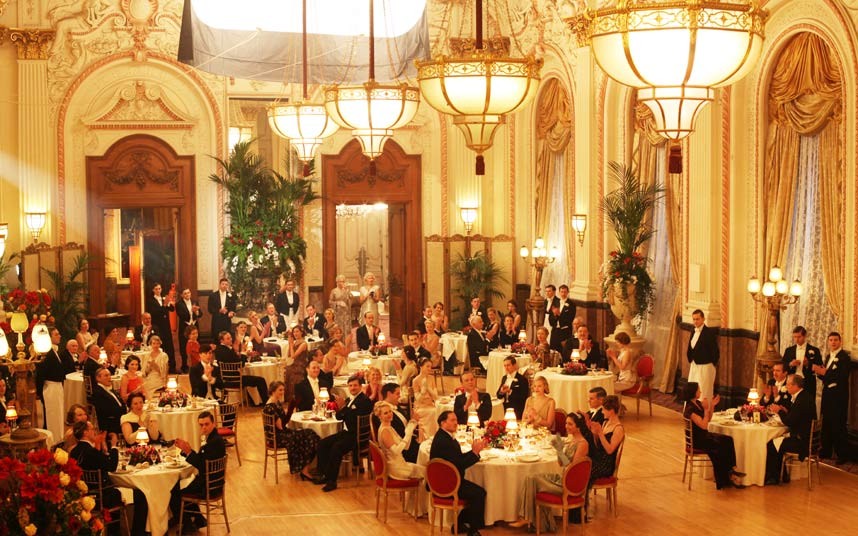 In 2010 the Grosvenor Room was used as a filming location in the 1930s-set BBC drama 'Dancing On the Edge'.
The hotel closed in 2002 and due to the risk of crumbling stonework it has been under scaffolding and protective covers since. In 2012 planning permission was granted for plans to restore the building into a luxury 152-bedroom hotel. Works to the exterior began in October 2012 and it is planned to open the building as a hotel in 2018.
Our Explore
Access in such a conspicuous city centre location called for an early entry – the only other people on the streets at that ungodly hour were the last dregs of the previous night's partygoers and the occasional street sweeper, none of whom paid us any attention. Before long we were inside, and having done a bit of homework in advance knew which part of the building we needed to work our way towards to find the reason for our visit – the Grosvenor Room ballroom!
As always, click on a photo to VIEW LARGE.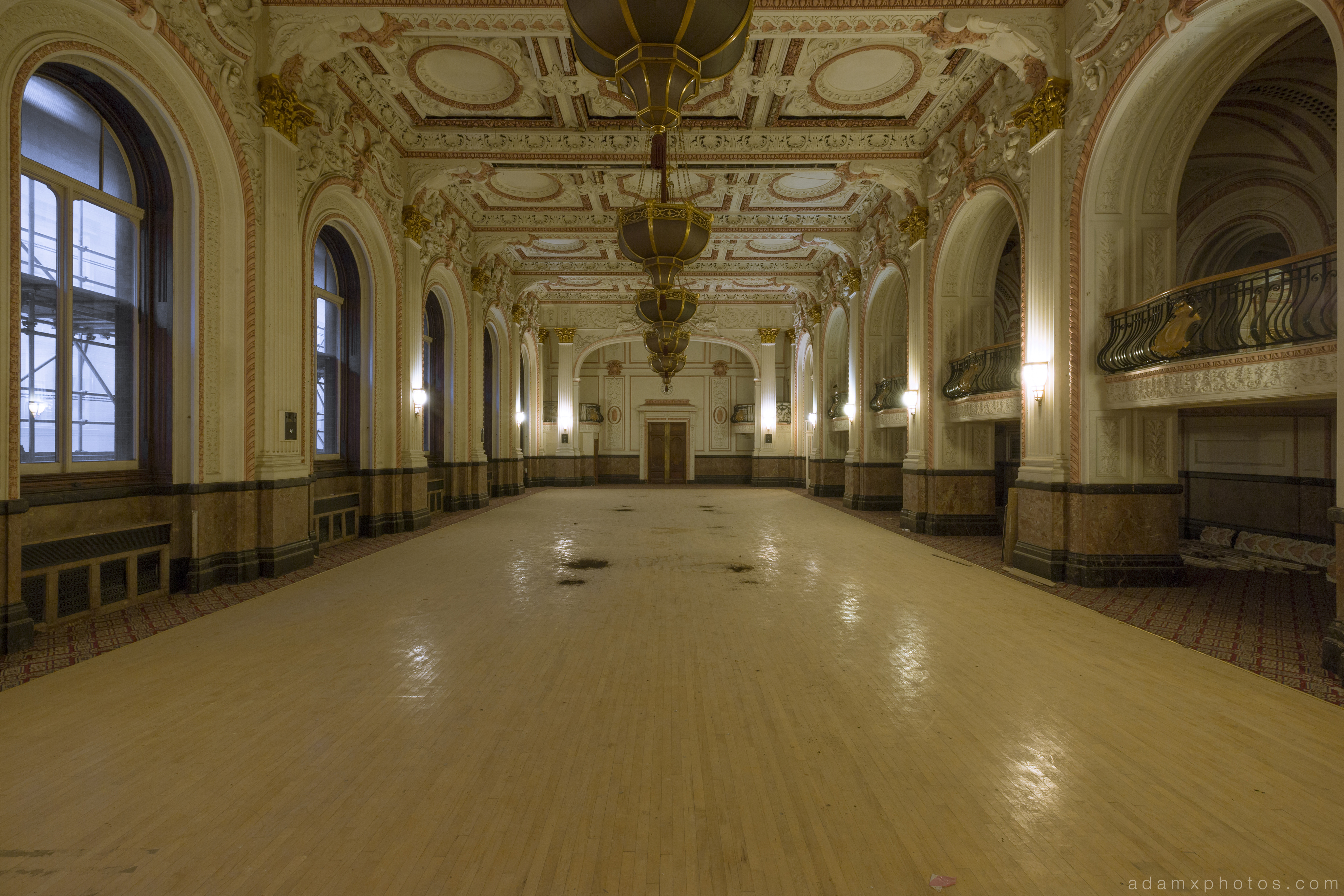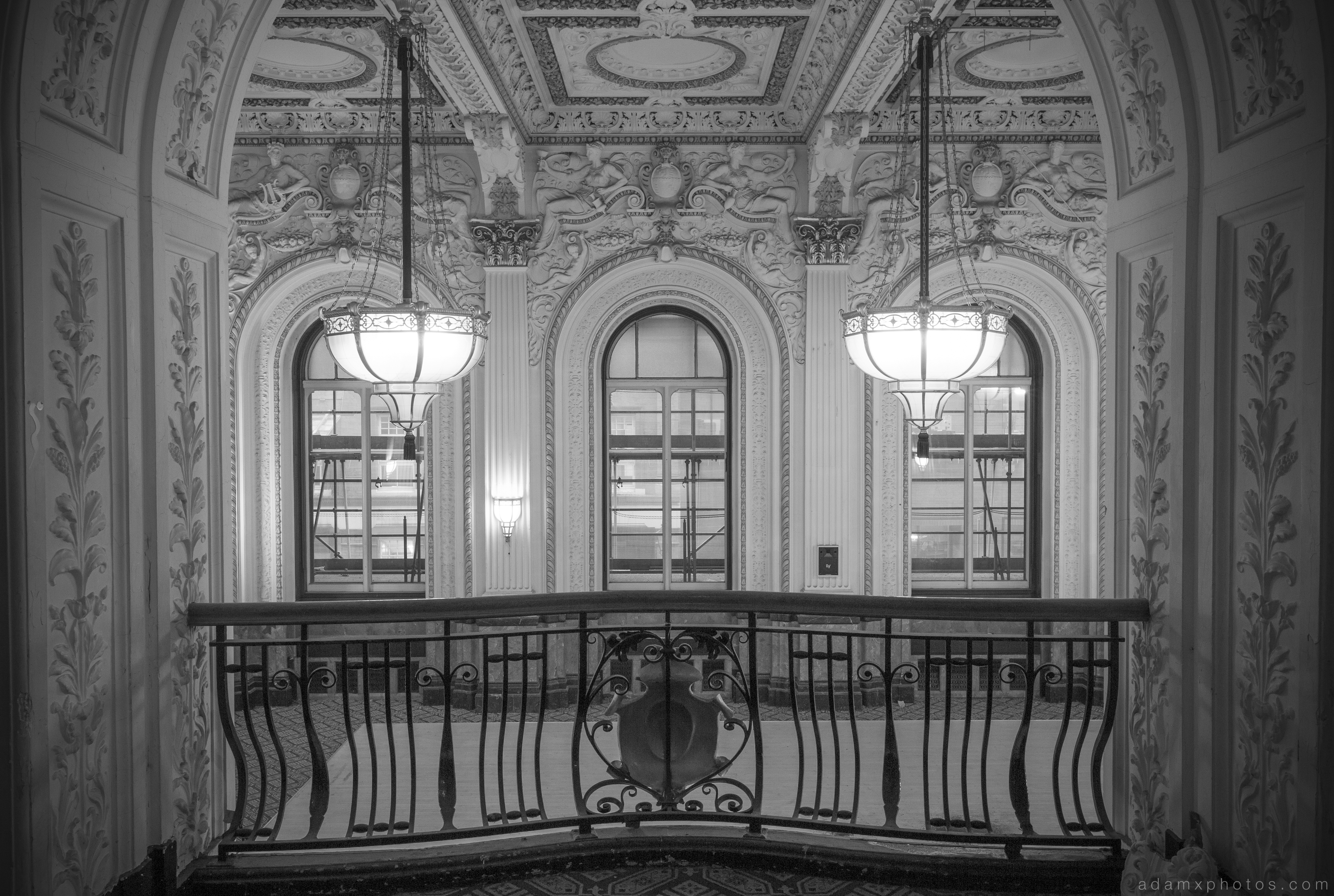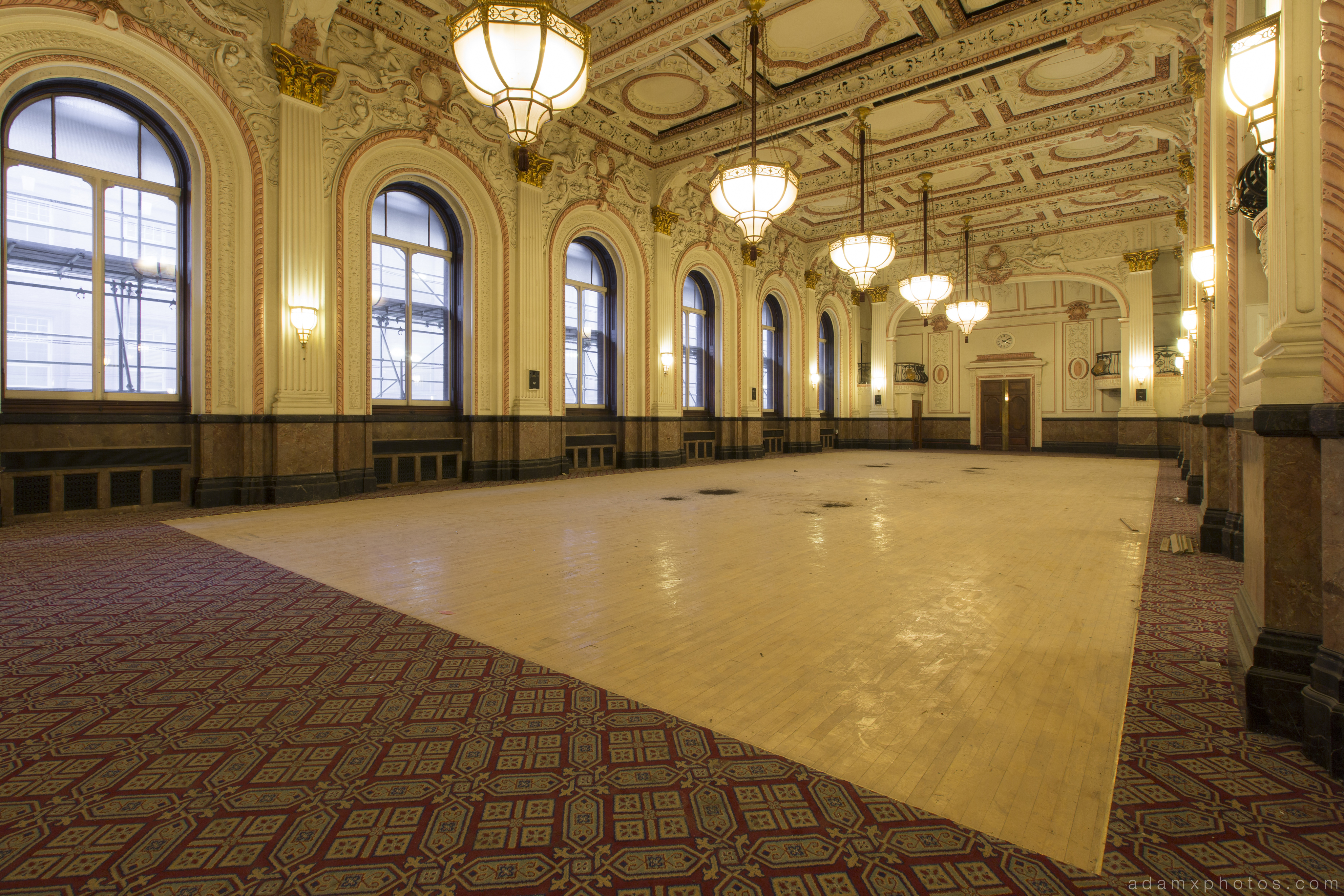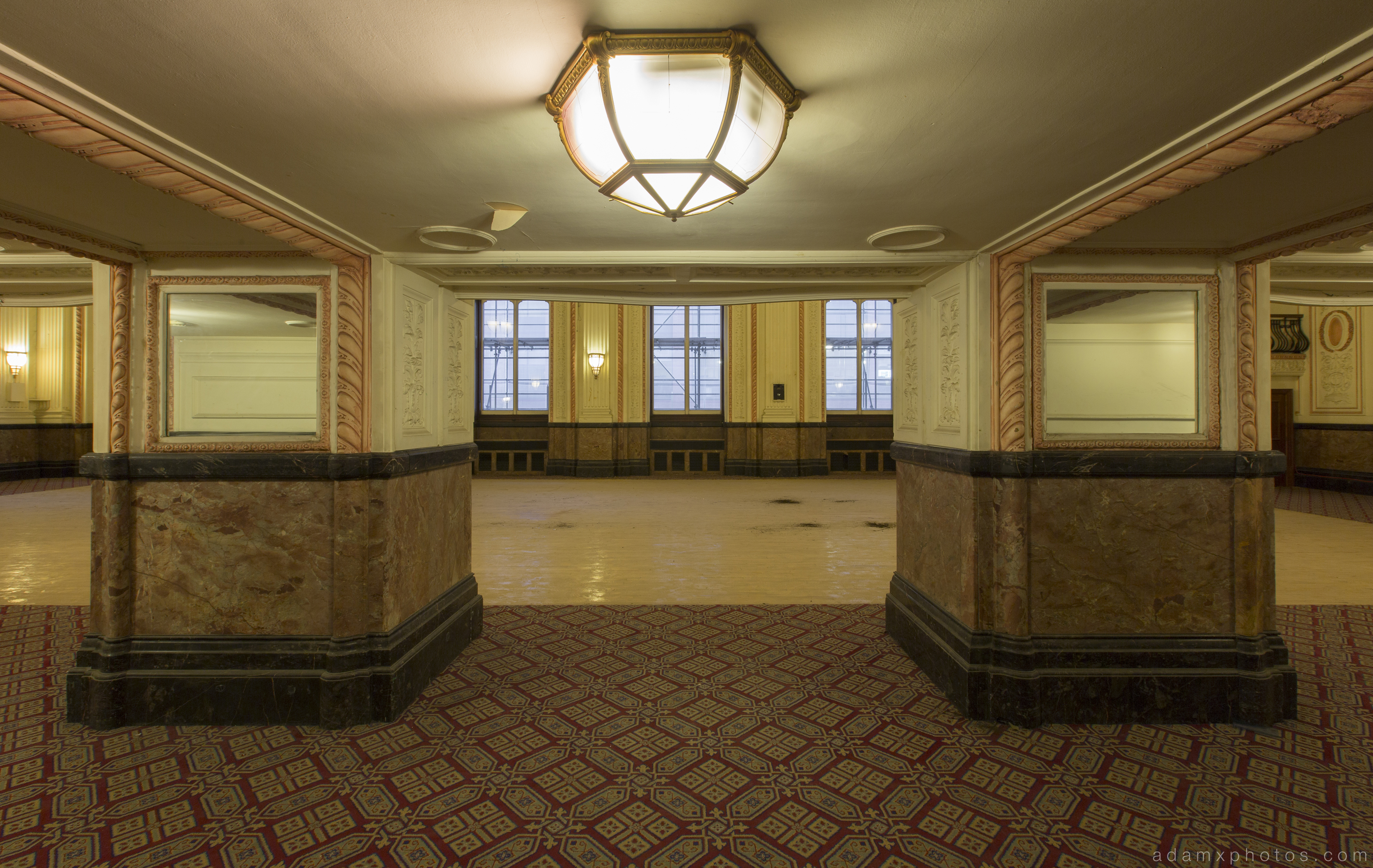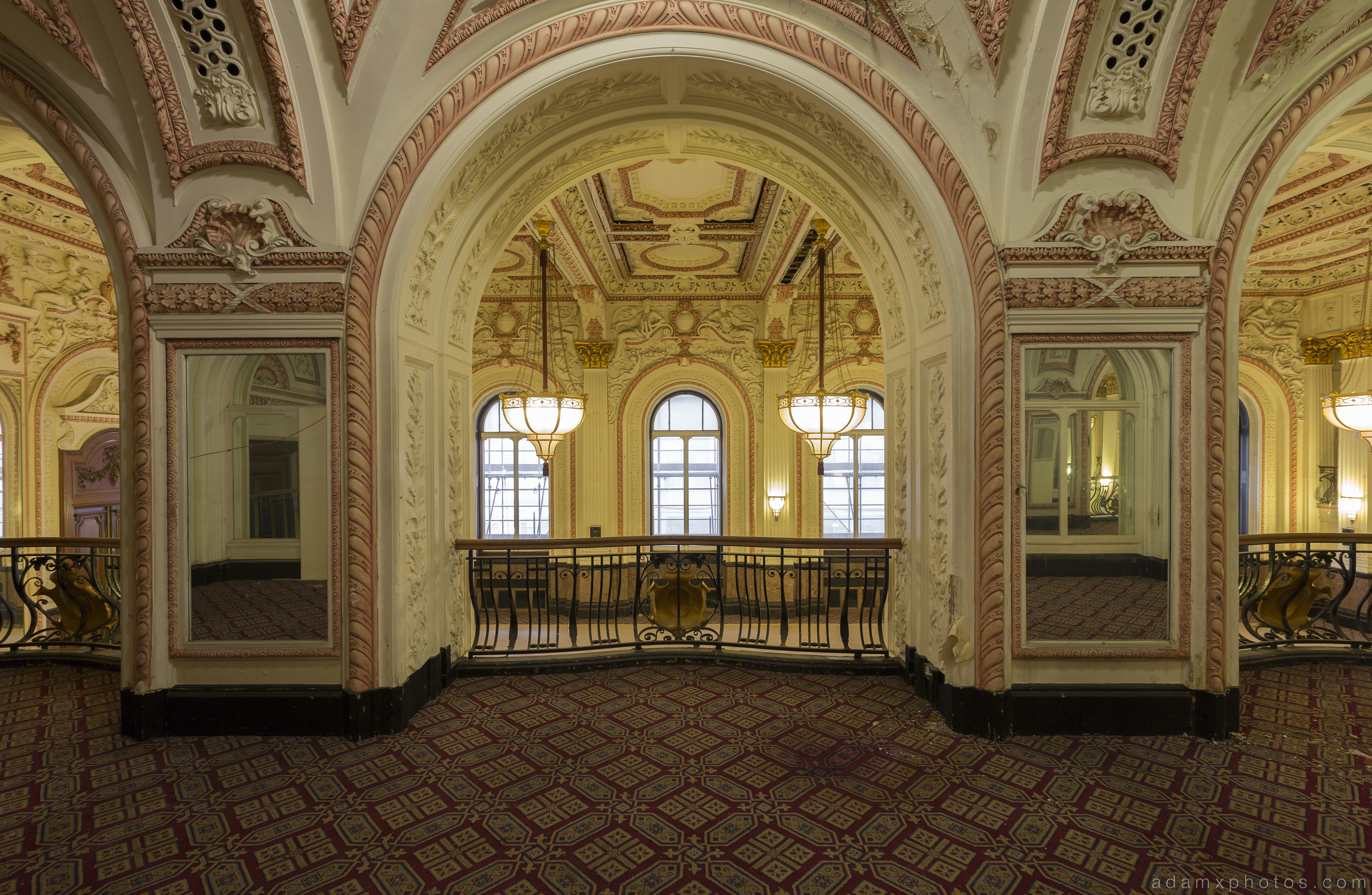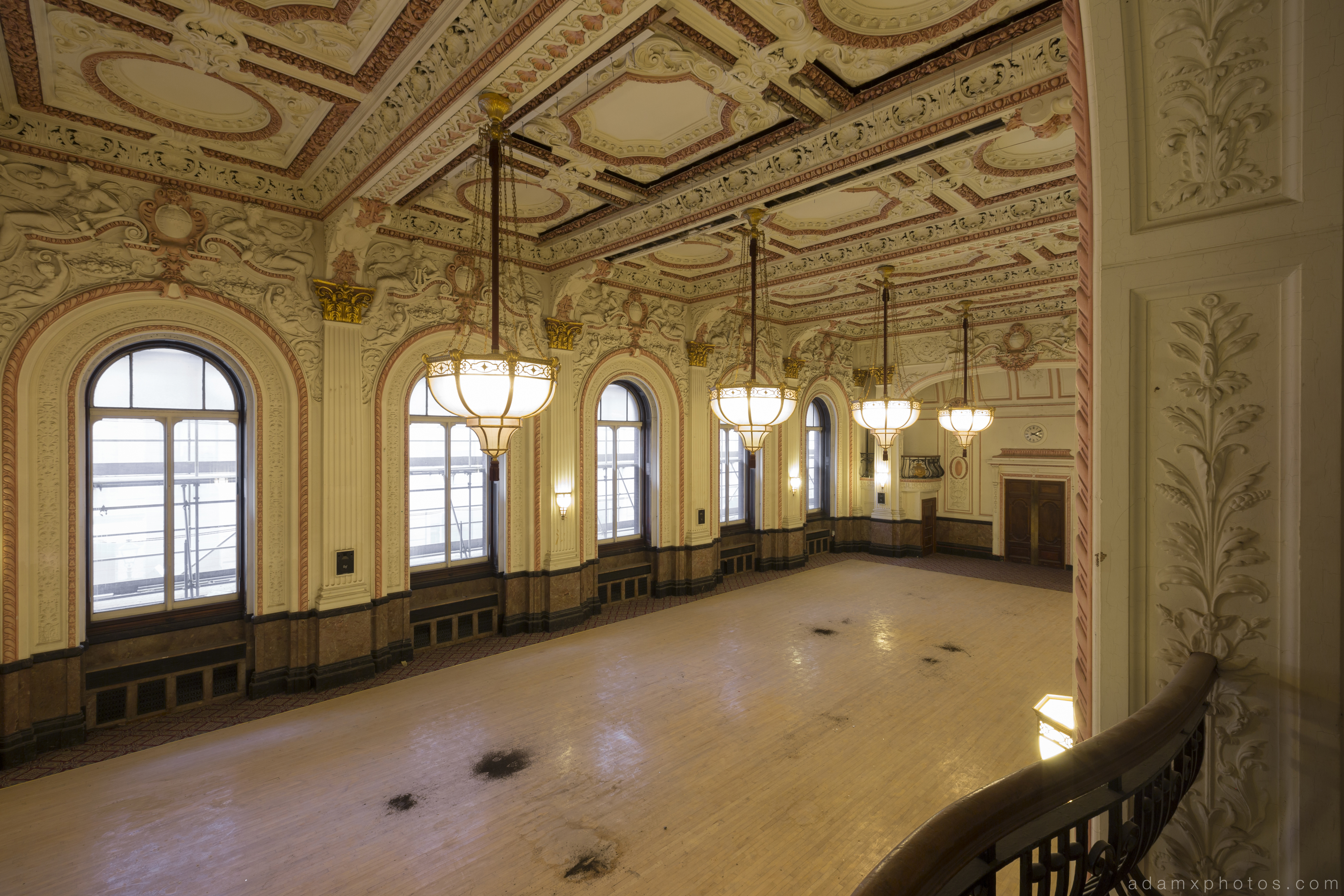 The room was adjacent to the ballroom…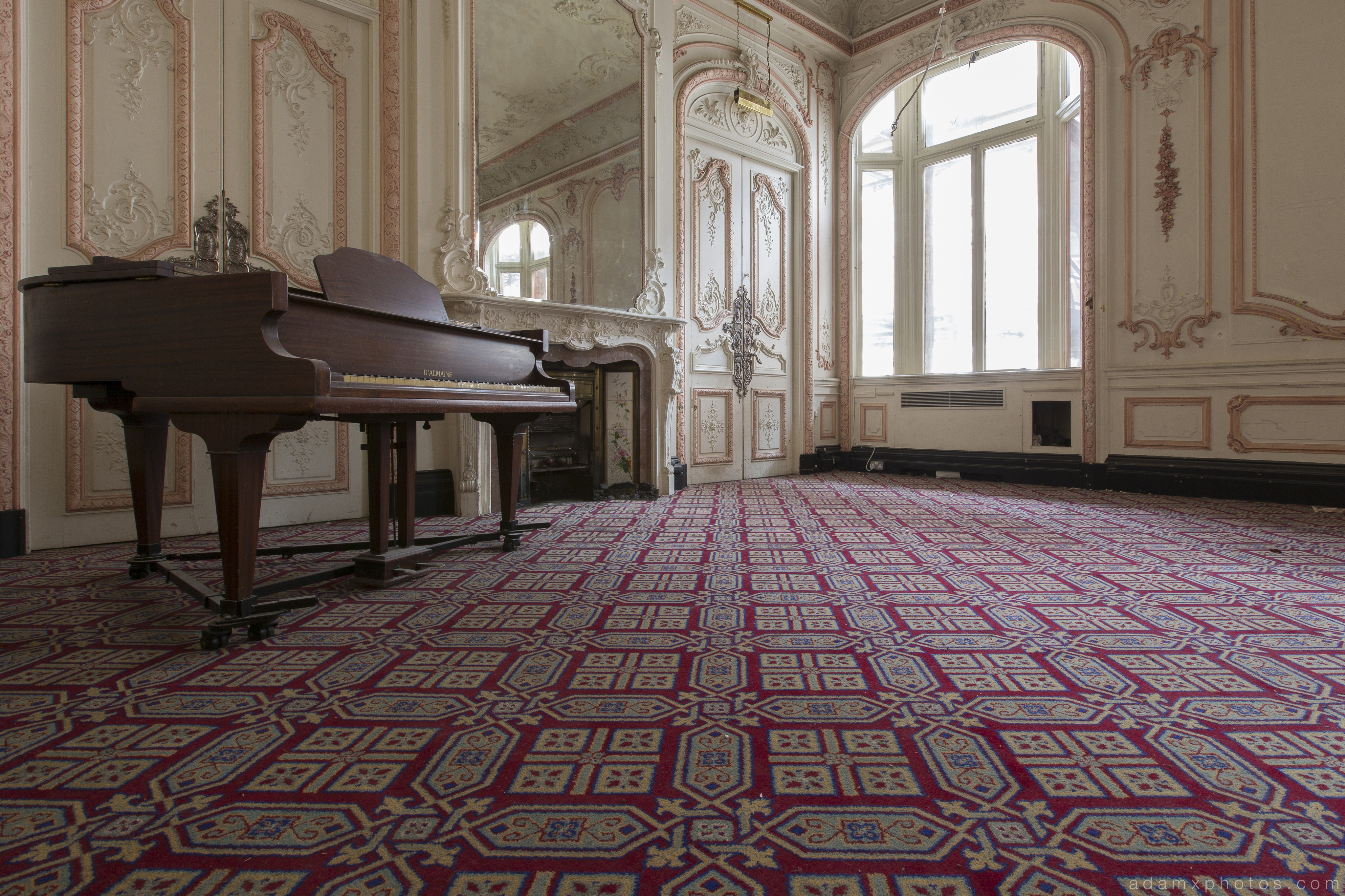 As the light continued to improve I couldn't resist taking a few more shots of the ballroom…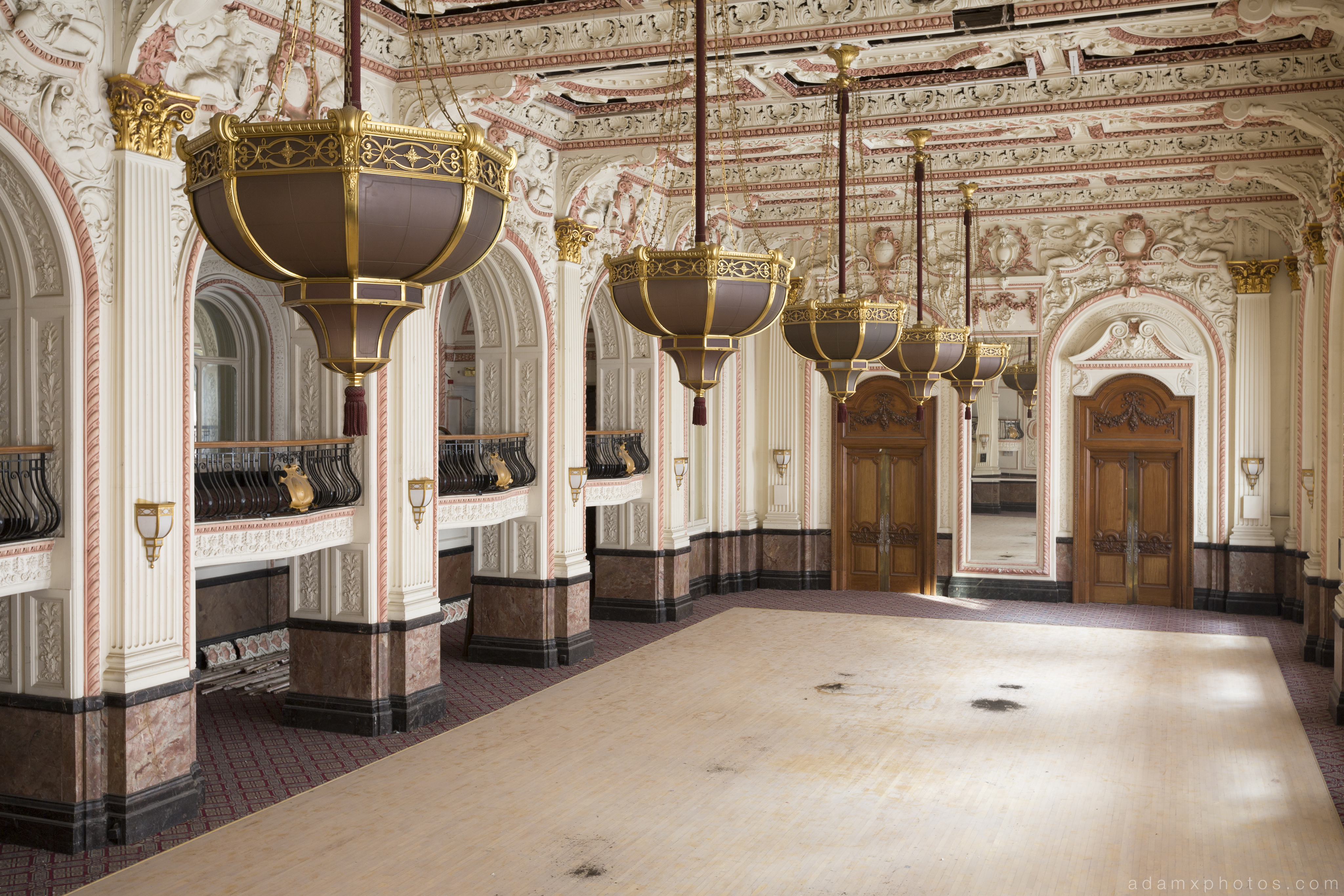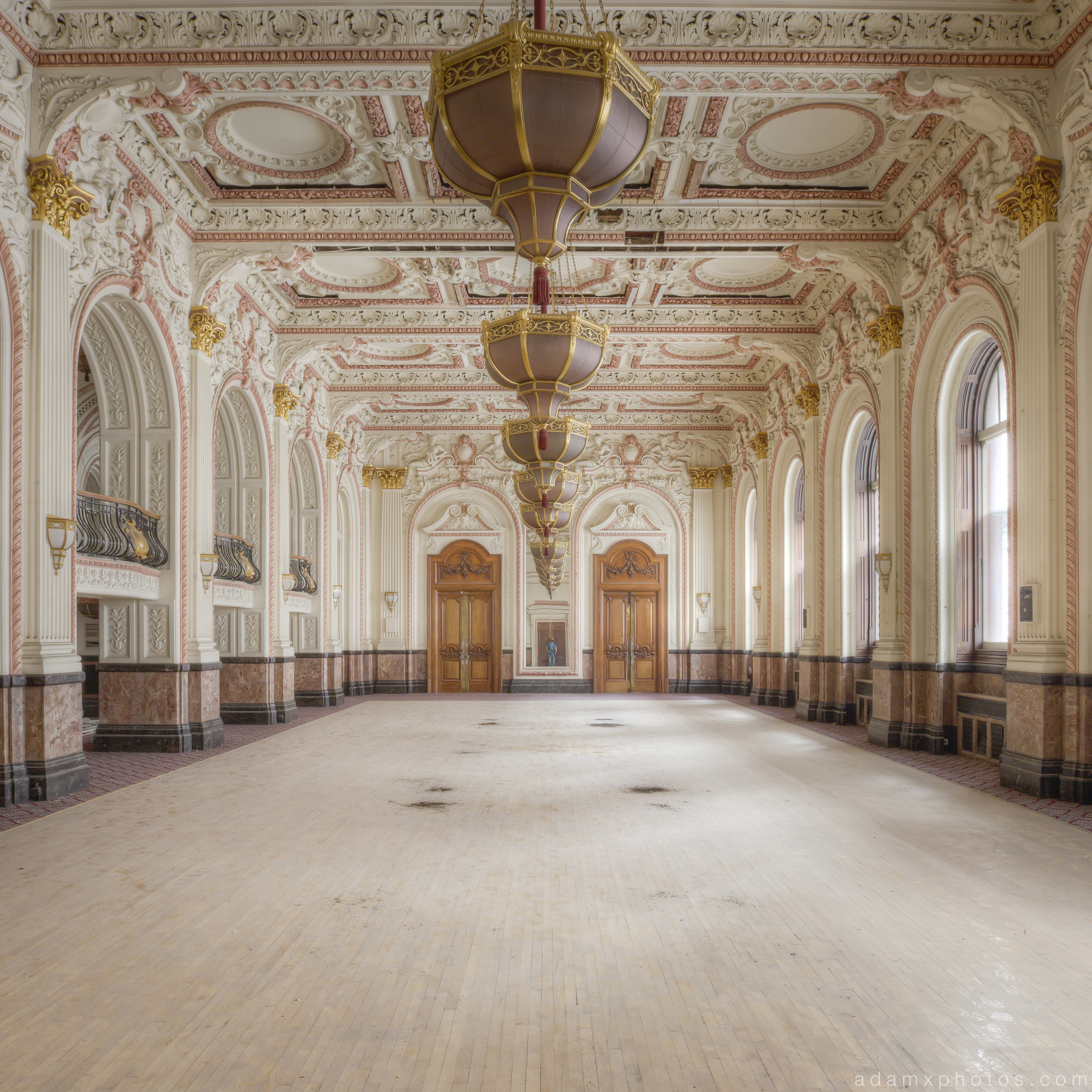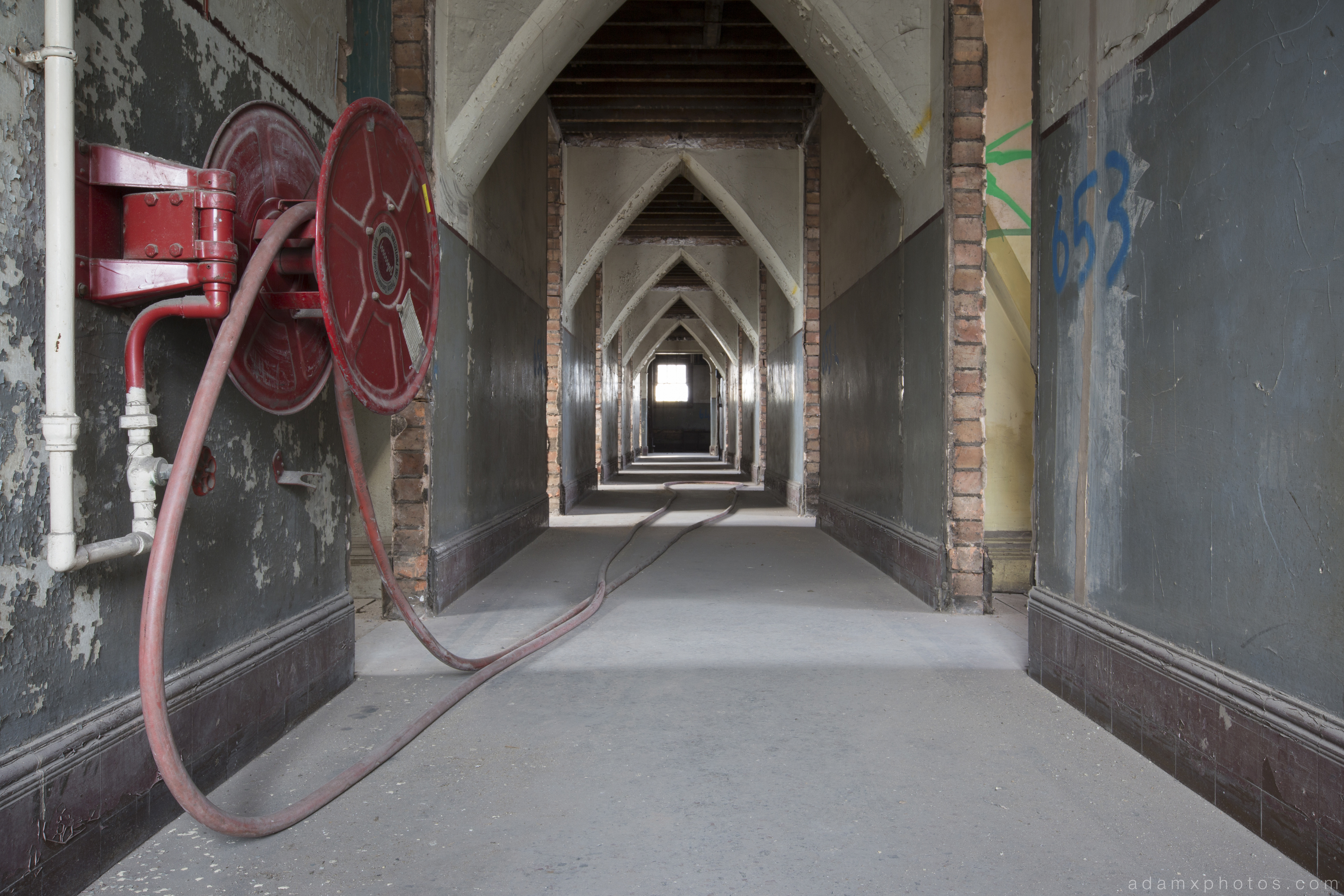 I quickly dashed upstairs… most of the rooms and corridors were stripped in preparation for the ongoing rennovations…

…however I did like these old tiles…

… and these vintage tiles which were made by Minton, Hollins, & Co, who have made tiles since at least 1868 and whose tiles were used in the Houses of Parliament and other illustrious buildings.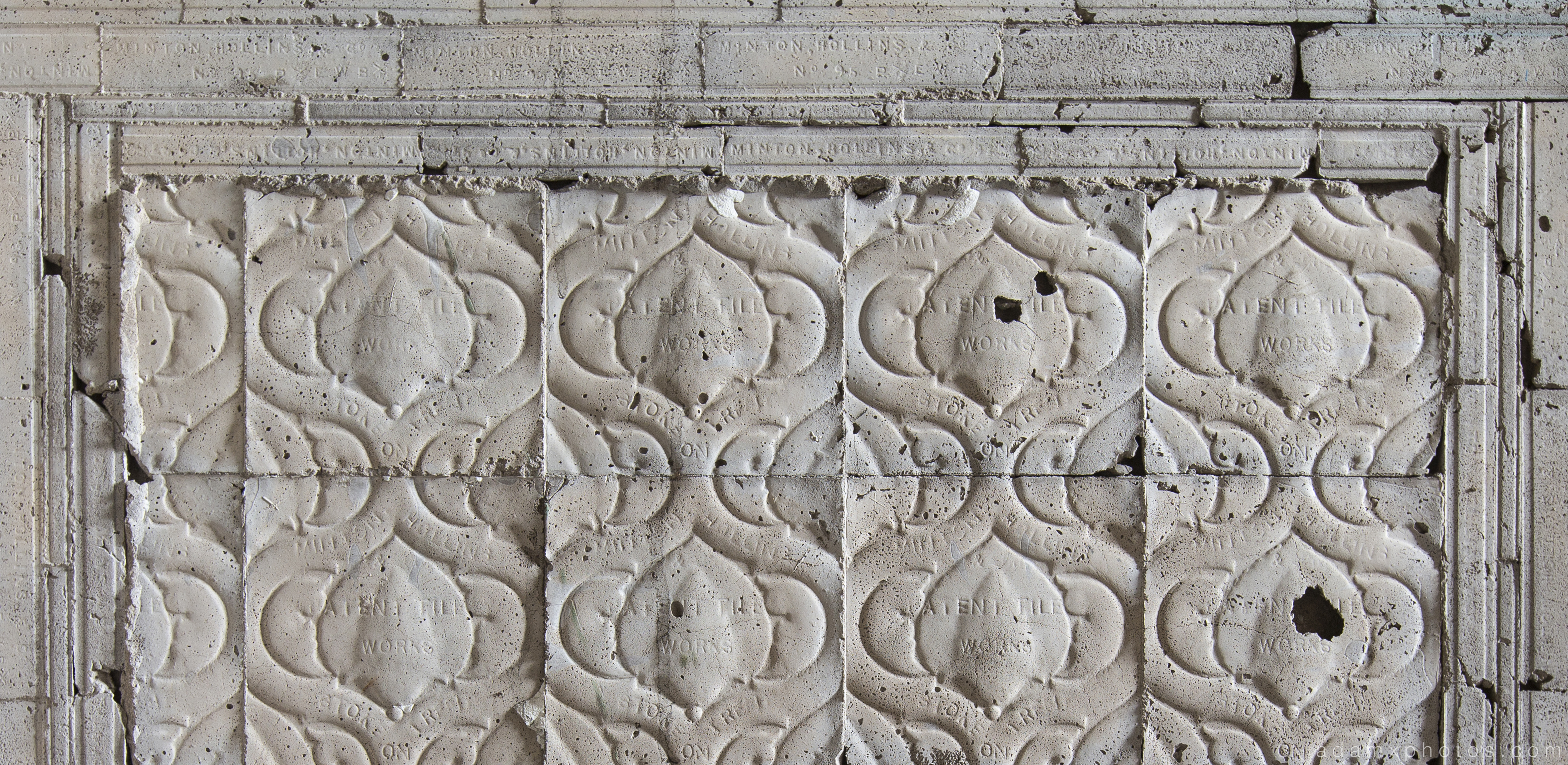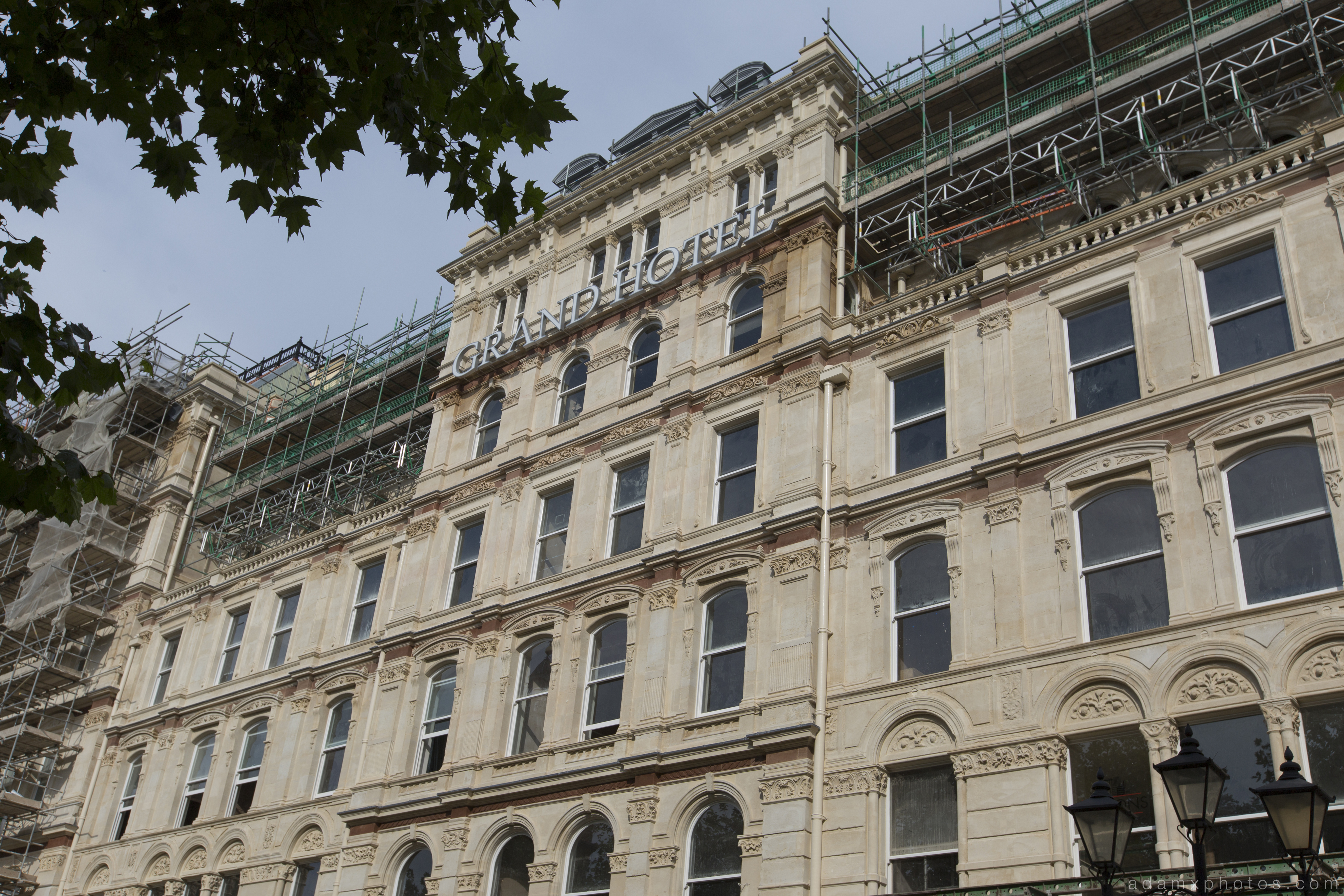 Eventually it was time to make good our escape, and we grabbed a much needed McDonalds' breakfast and enjoyed the morning sunshine in the nearby Cathedral grounds. What a great way to end another successful and varied couple of days of exploring!
Thanks for waltzing in.
Adam X