After the fun and japes of Santa Severalls in the morning, we decided to pay Ipswich County Court a flying visit on the way home.
The biggest challenge on this explore was trying to find somewhere free to park which was still within a reasonable walking distance of the location, but after much driving around (including the wrong way down a one-way street, oops!) we found somewhere and walked through the crowds of Christmas shoppers, trying not to feel too conspicuous in our dark clothes and rucksacks with tripods hanging from them.
Actually I lied above – the biggest challenge for me on this explore was the access point. Suffice to say it pushed me well outside my comfort zone, and my heart was beating like a hammer in my chest by the time access was achieved. Still, I was reassured by Matthew's comment that "Getting out is far worse mate". Great!
A brief history:
Once the central offices of Suffolk County Council, this white brick and stone castellated building which dominates the town end of St Helens Street was known as County Hall. It was designed in 1836 and completed in 1837, by architect W. McIntosh Brooks in a mock Tudor style, complete with mock Tudor hall to the west. County Hall contained the law court which once granted the decree nisi in the divorce of the notorious Mrs Wallace Simpson from her first husband, freeing her to marry the future king, after his succession to and abdication from the throne as Edward VIII in 1936. Since then, a more modern office block, St. Andrew's house, was added to the east side of county hall for administrative purposes. The old split in administrative areas of East and West Suffolk is commemorated here when they were amalgamated to form one large shire county.
County Hall itself is a grade two listed building and is currently vacant awaiting refurbishment into flats. There are also plans to utilise the grounds of the hall for new housing.
Sadly the building has been well and truly trashed since it closed in 2004, much to the ire of the Victorian Society and, ahem, the Daily Fail.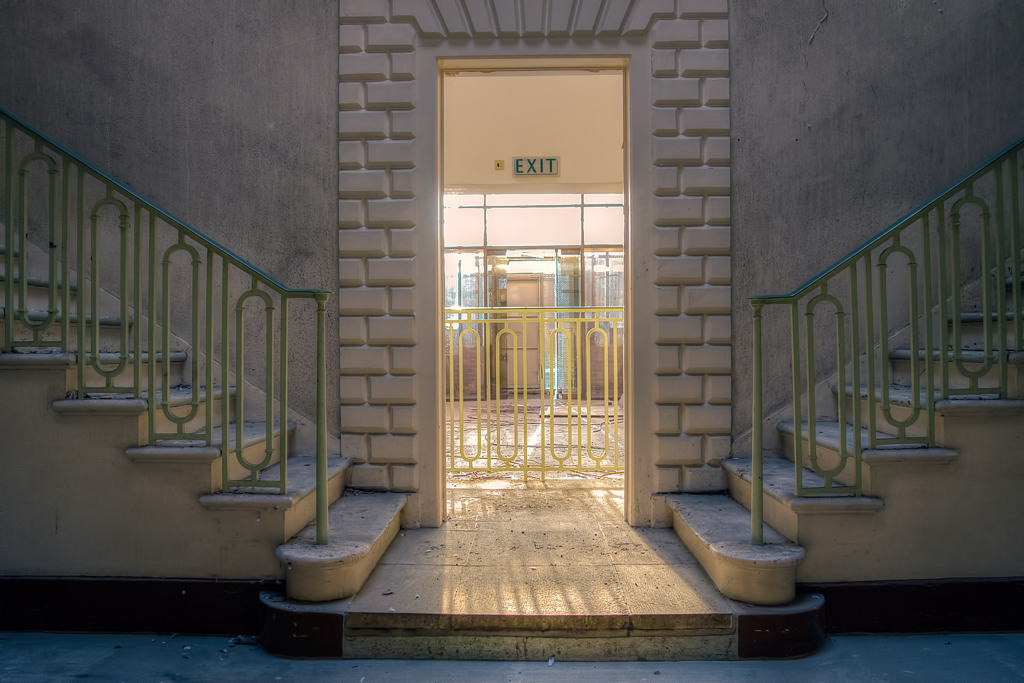 What now remains of the main Courtroom.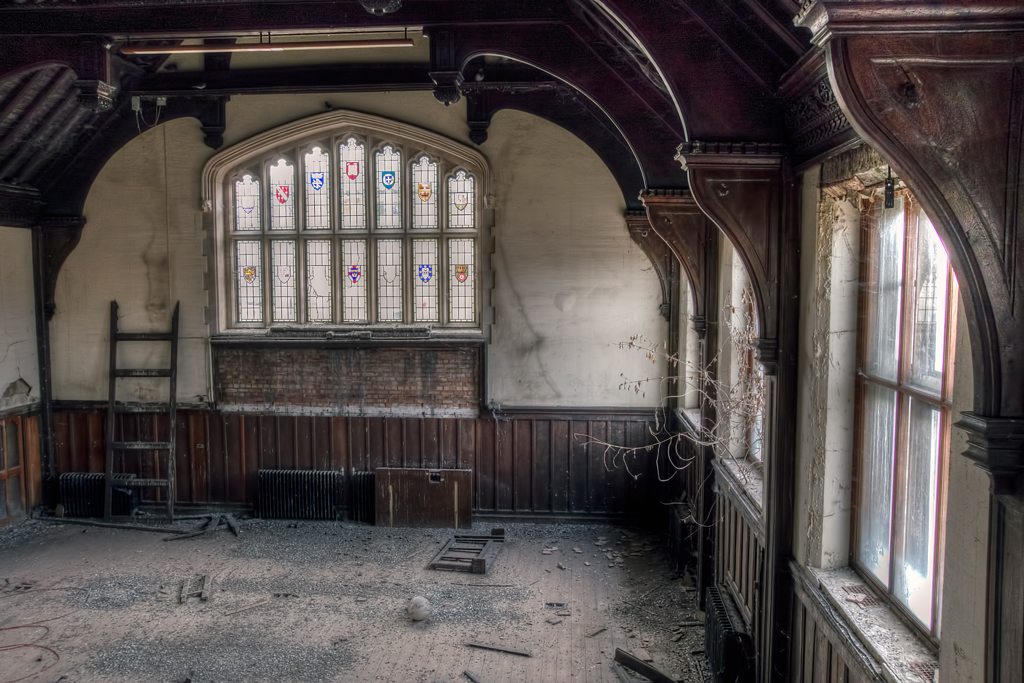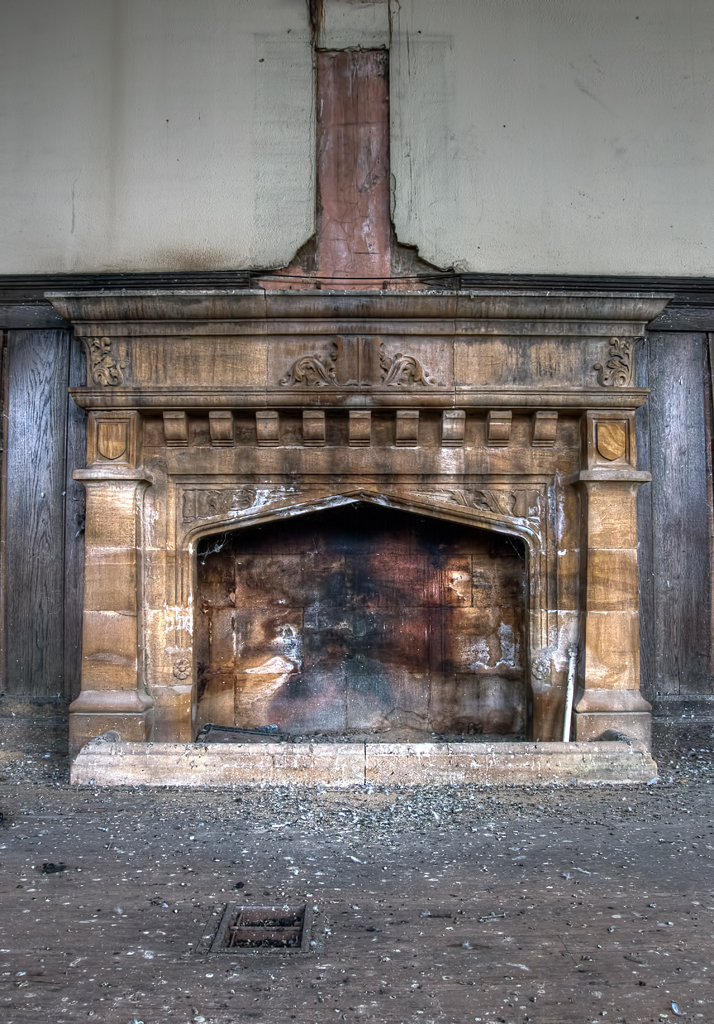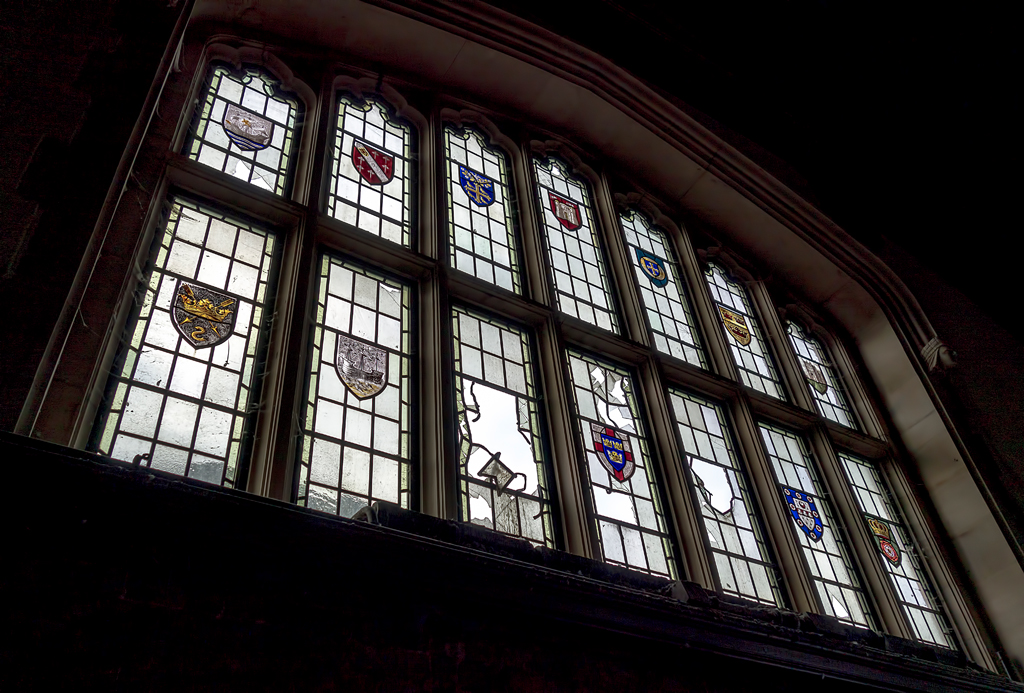 We headed up into the clock tower…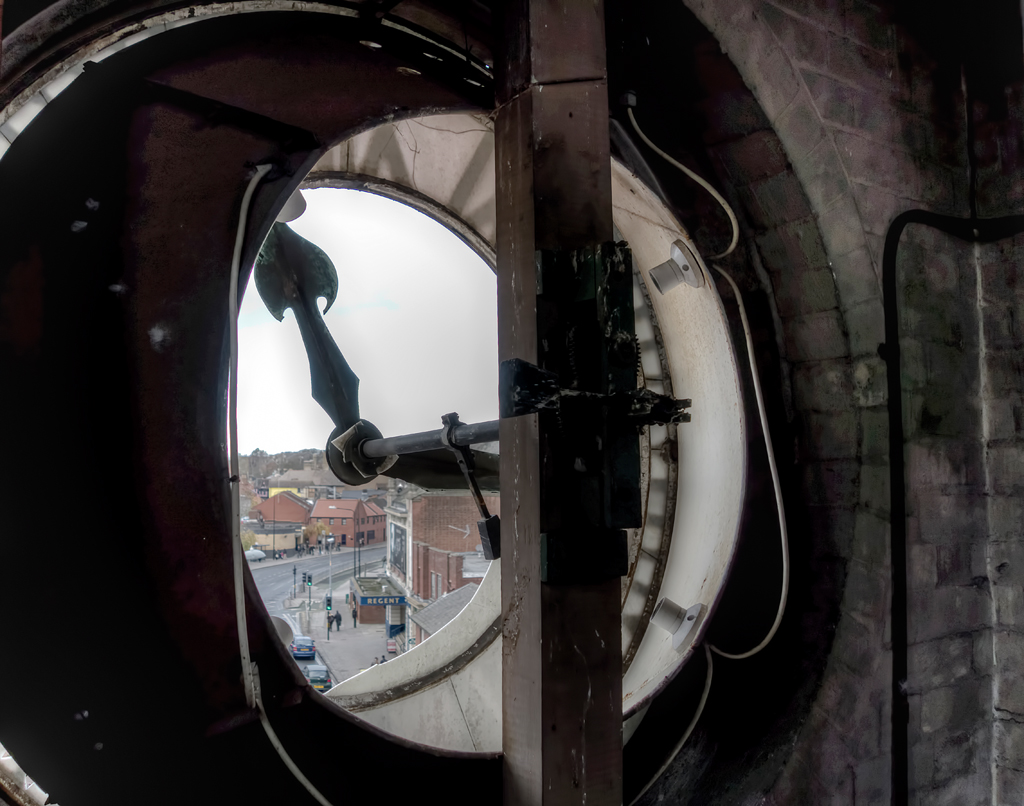 …and then on to the roof…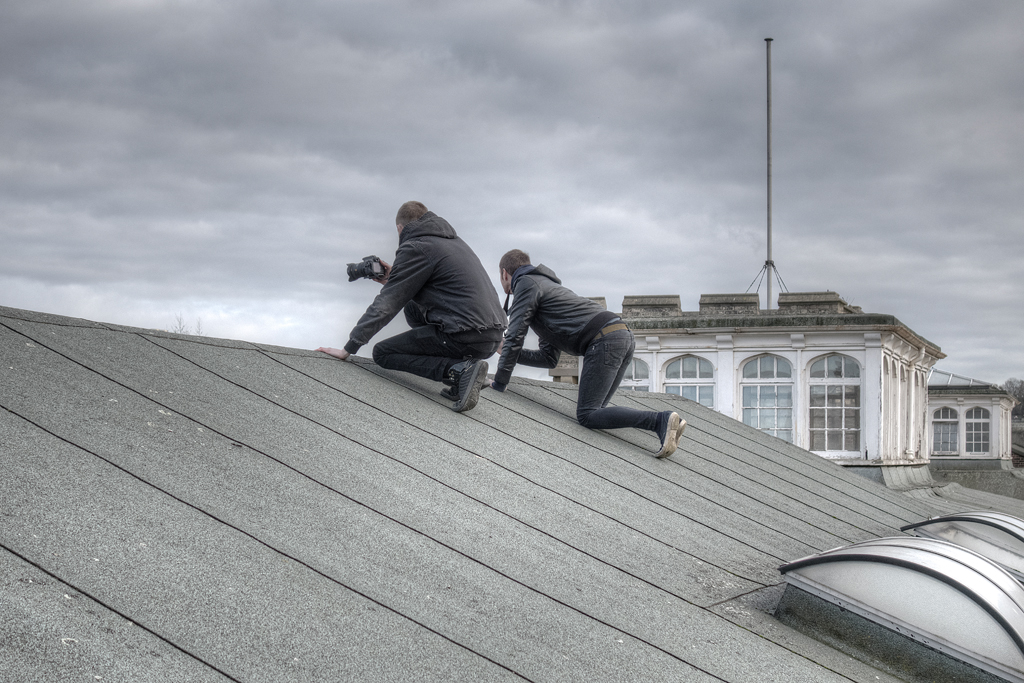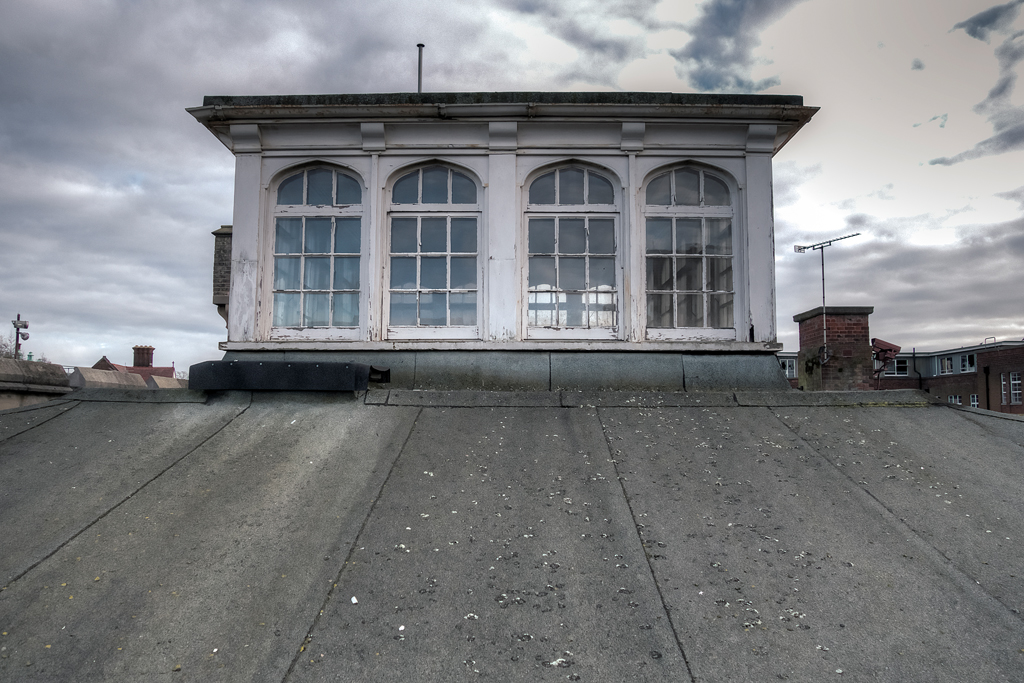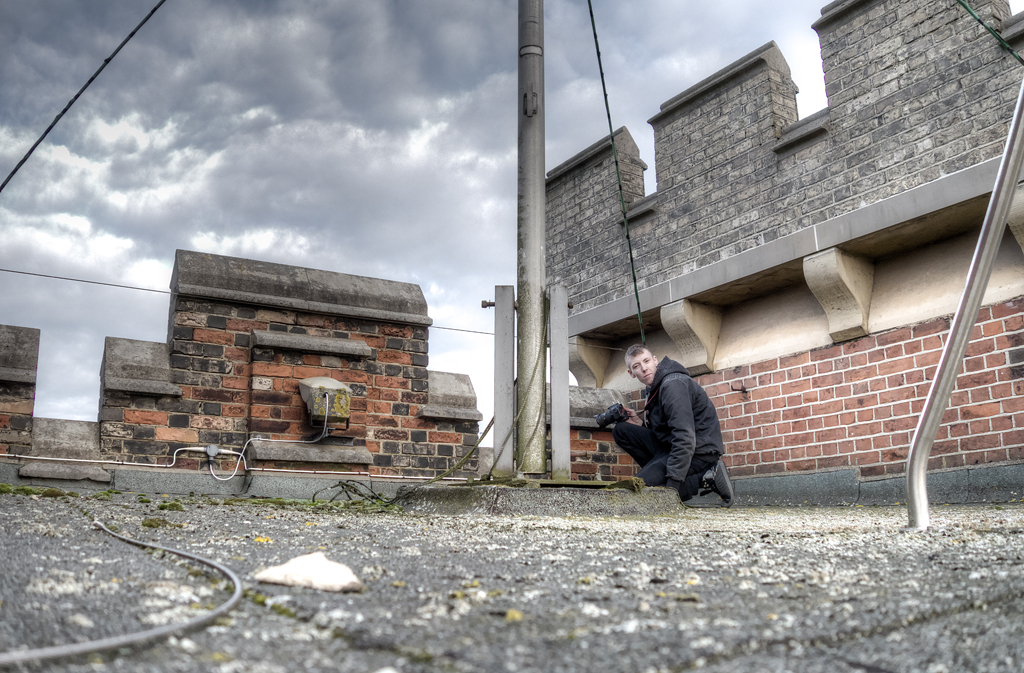 The old admin block, St Andrew's house.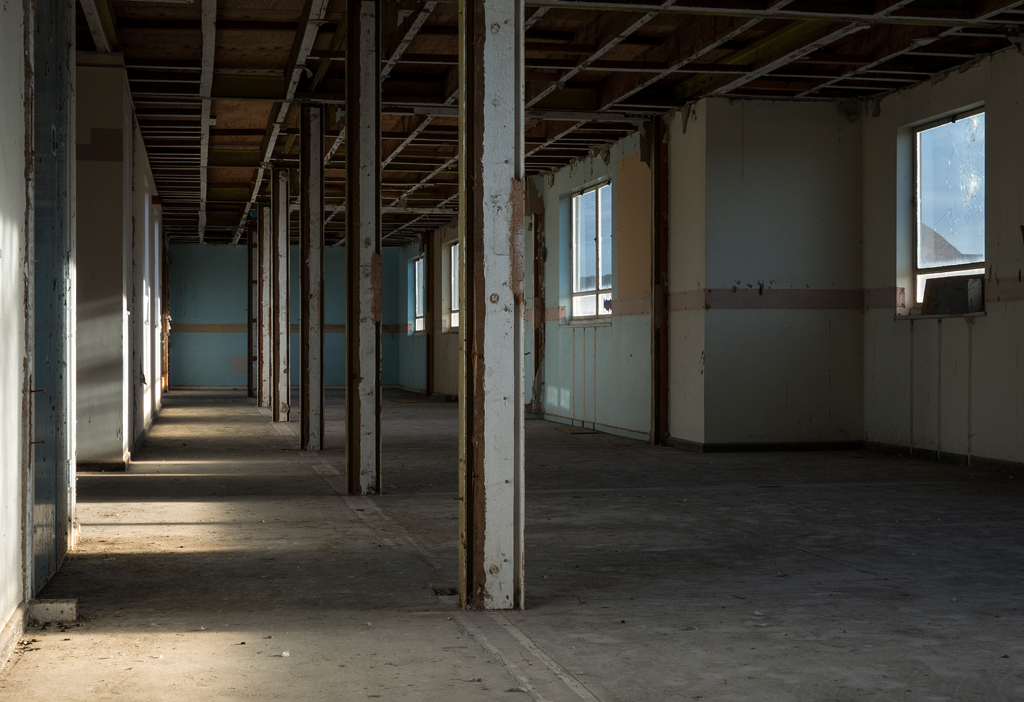 As always, thanks for looking and please sign up to follow this blog if you've not done so already!