Explore #6 of the Berlin or Bust Tour
Day Two
After our run in with naked models and their money grabbing photographers at Beelitz's women's sanatorium, James and I moved on to a late afternoon explore of this abandoned air base.
History
In 1916 this airfield was used as an airship port, complete with barracks and the necessary hydrogen production plant. At the end of the First World War its use had to be halted as part of the regulations imposed by the Allies.
It was then re-established as a glider training camp as part of Nazi Germany's programme to develop the German population's flying skills in preparation for war. In 1933 it was taken over by the Luftwaffe, and fully developed as a military airfield.
On 20 April 1945 (Hitler's birthday!) Marshall Konev's Soviet tanks reached Jüterbog, which at that time was a key airfield and ammunition depot. The Soviets used the base as a front airfield, and it remained in Soviet military control after the war.
Between 1953 and 1994 the base was home to the Soviet 833 fighter regiment. From 1966 until the mid 1980s MiG-21 fighters were stationed at the airfield, supplemented in 1984 by MiG-23 fighters.
The Soviets finally left the airfield in 1992, when it was handed back to the district authorities following reunification of Germany. Since then it has lain disused and decaying.
Our Explore
This was a nice relaxed little explore – we even saw a wild deer running around the grounds!
Most of the old barracks buildings are stripped out and sealed up, although we did manage to get in to one of the biggest and best-preserved looking buildings. Unfortunately there was little left of any real interest, so my shots below focus on the main administrative building, which houses the fantastic Soviet mural which was the main purpose of our visit.
As always, click on a photo to [VIEW LARGE].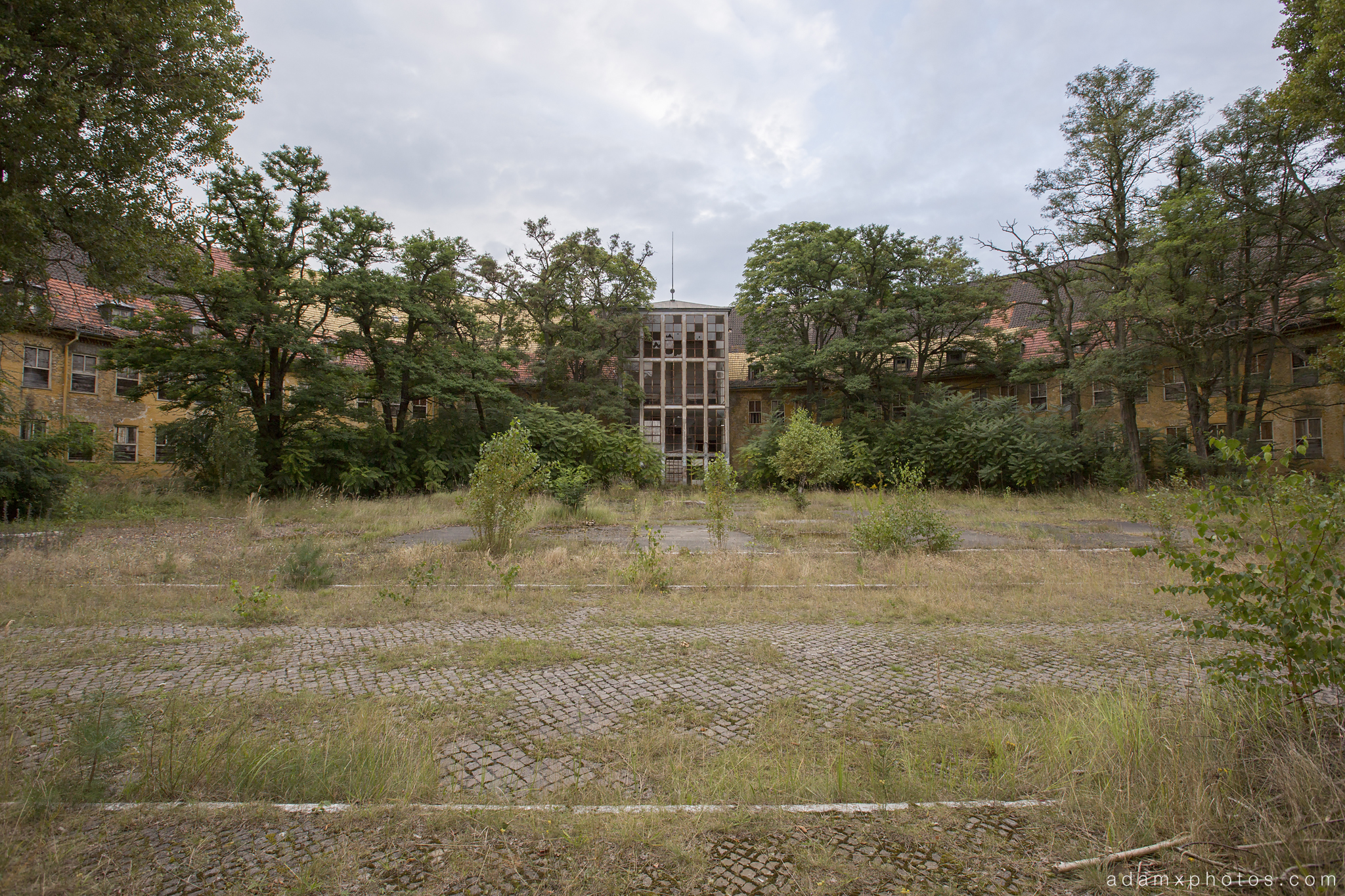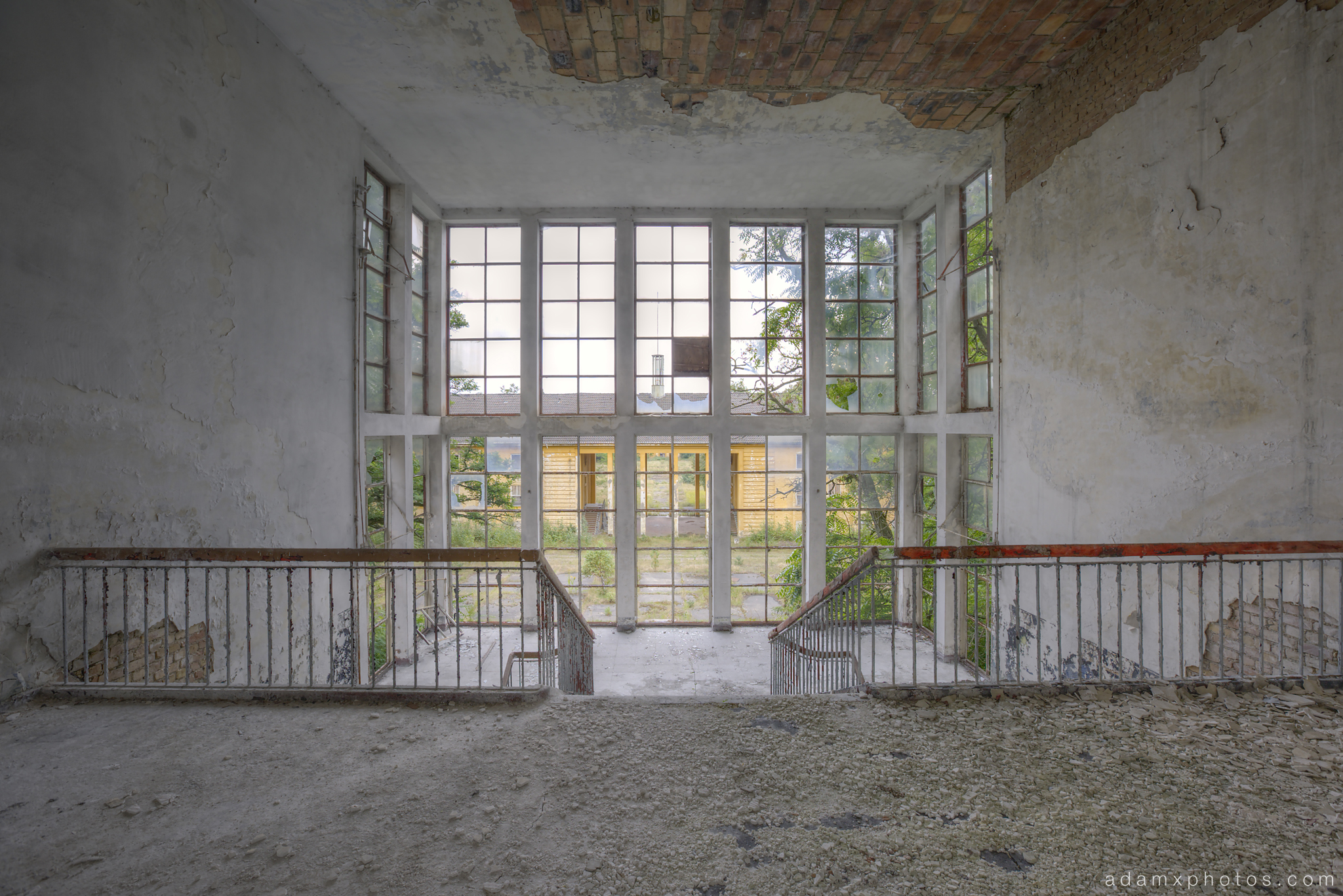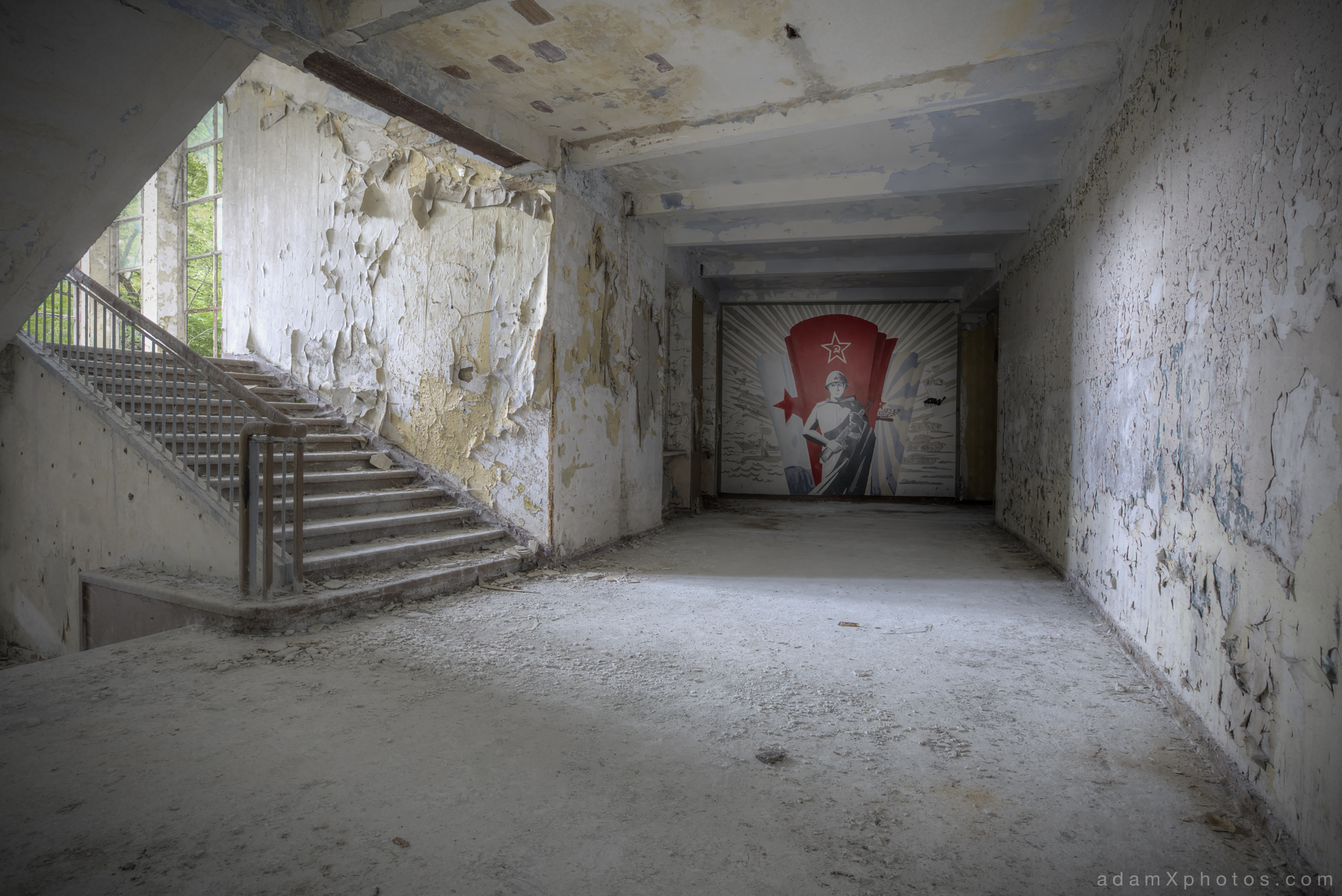 This amazing mural was the main reason for our visit. It's sad to see that some idiot has felt the need to add mindless graffiti to it though…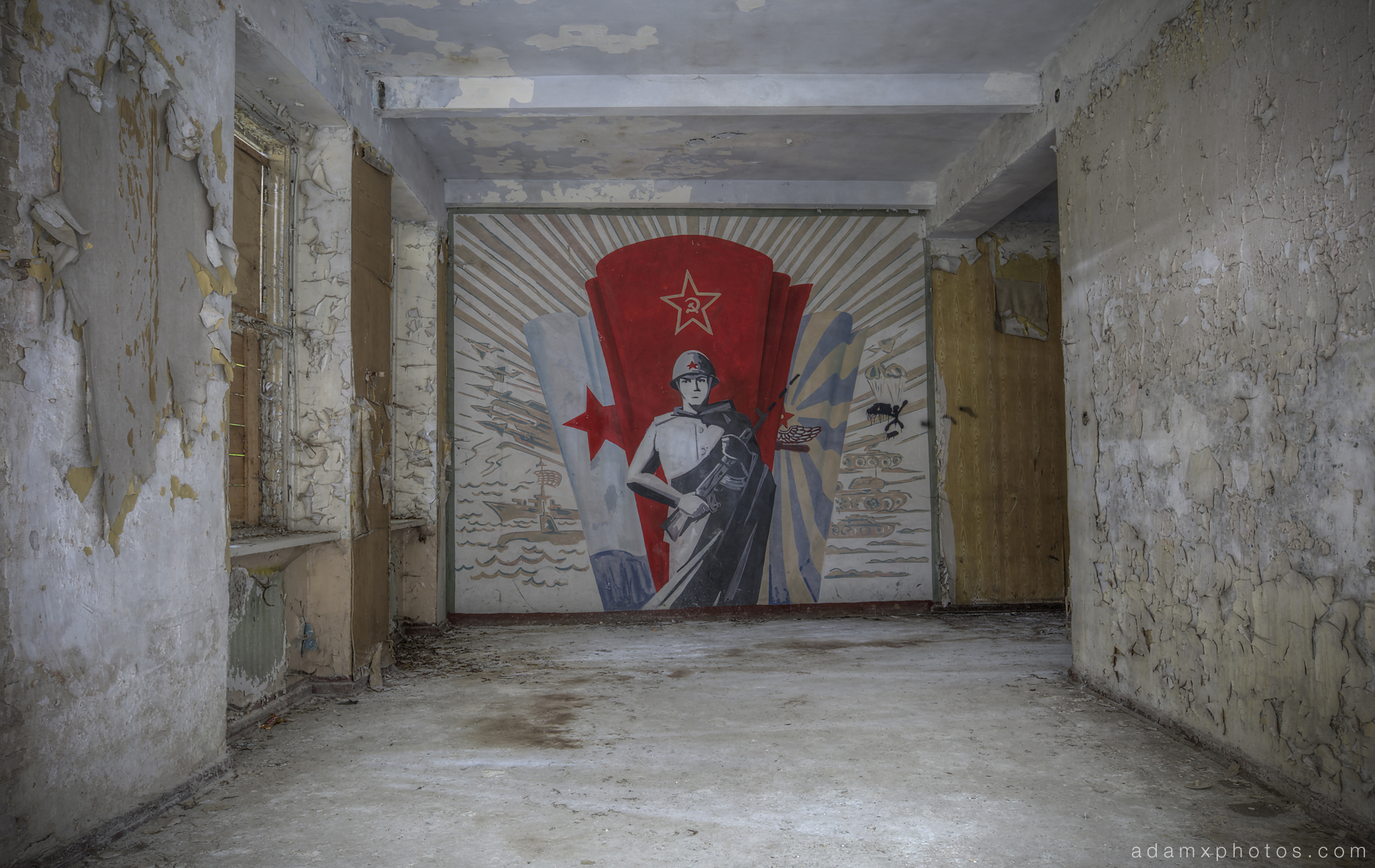 Another peeling mural can just be made out here – this place must have looked so impressive in its day…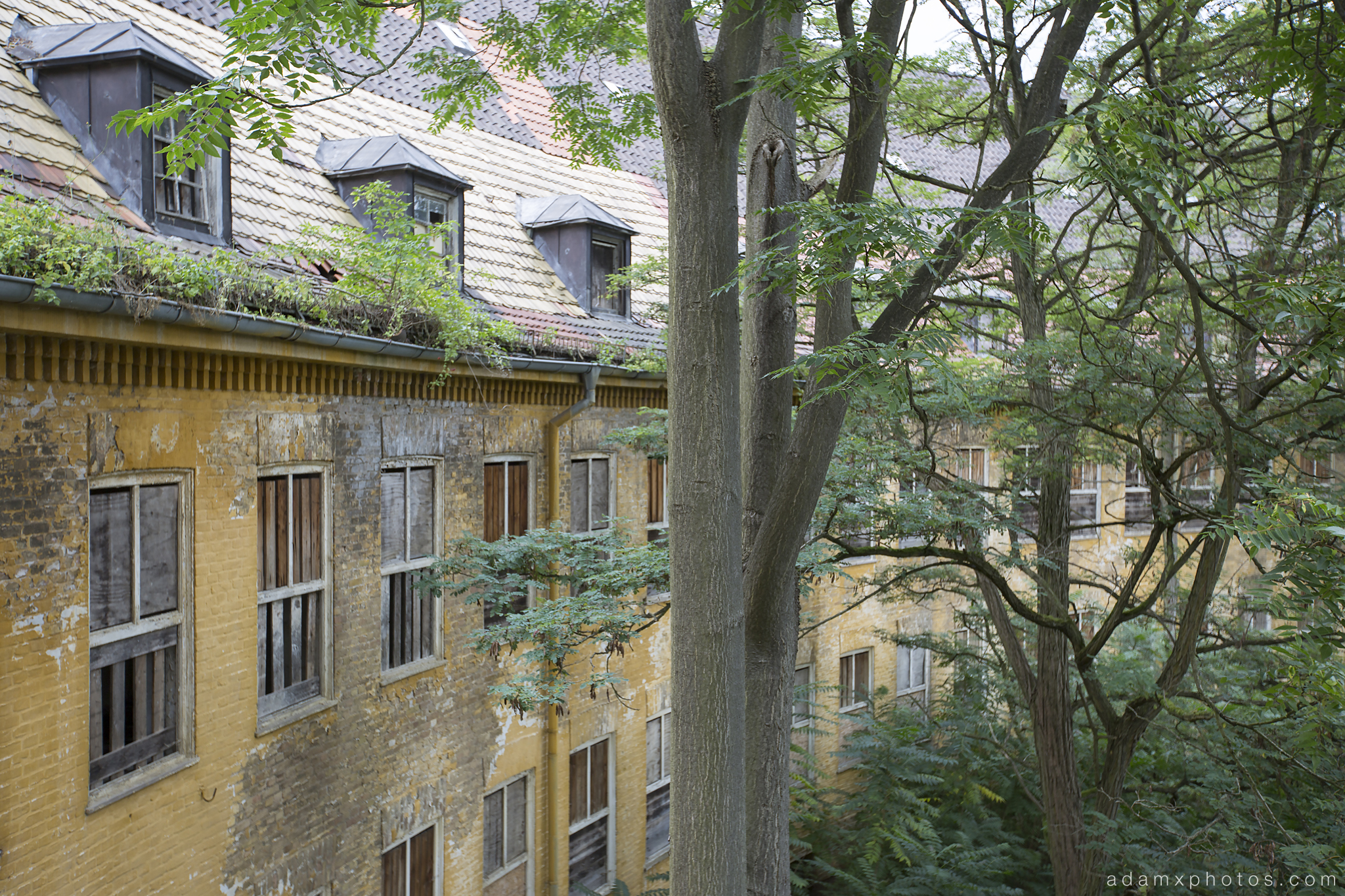 We could hear a slow dripping noise coming from around the corner of a dark corridor. Turning our torches on we investigated, and were stunned to find this vast decaying auditorium / lecture hall, which was in almost pitch black…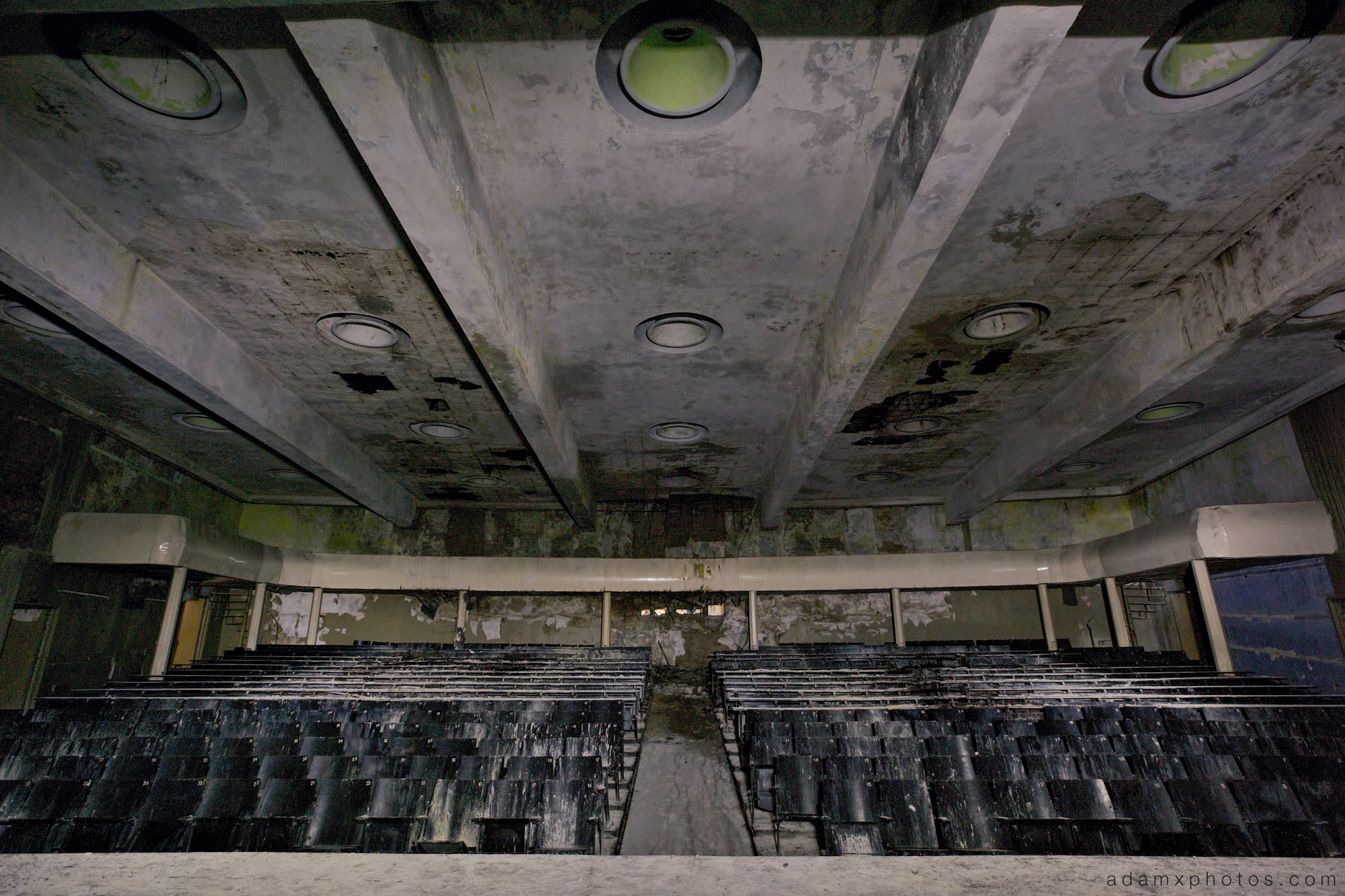 "The green-eyed monster". This shot, taken from the stage, was a single long exposure light painted with my torch – to the naked eye you could only just make out the dim light coming from the exits and nothing more!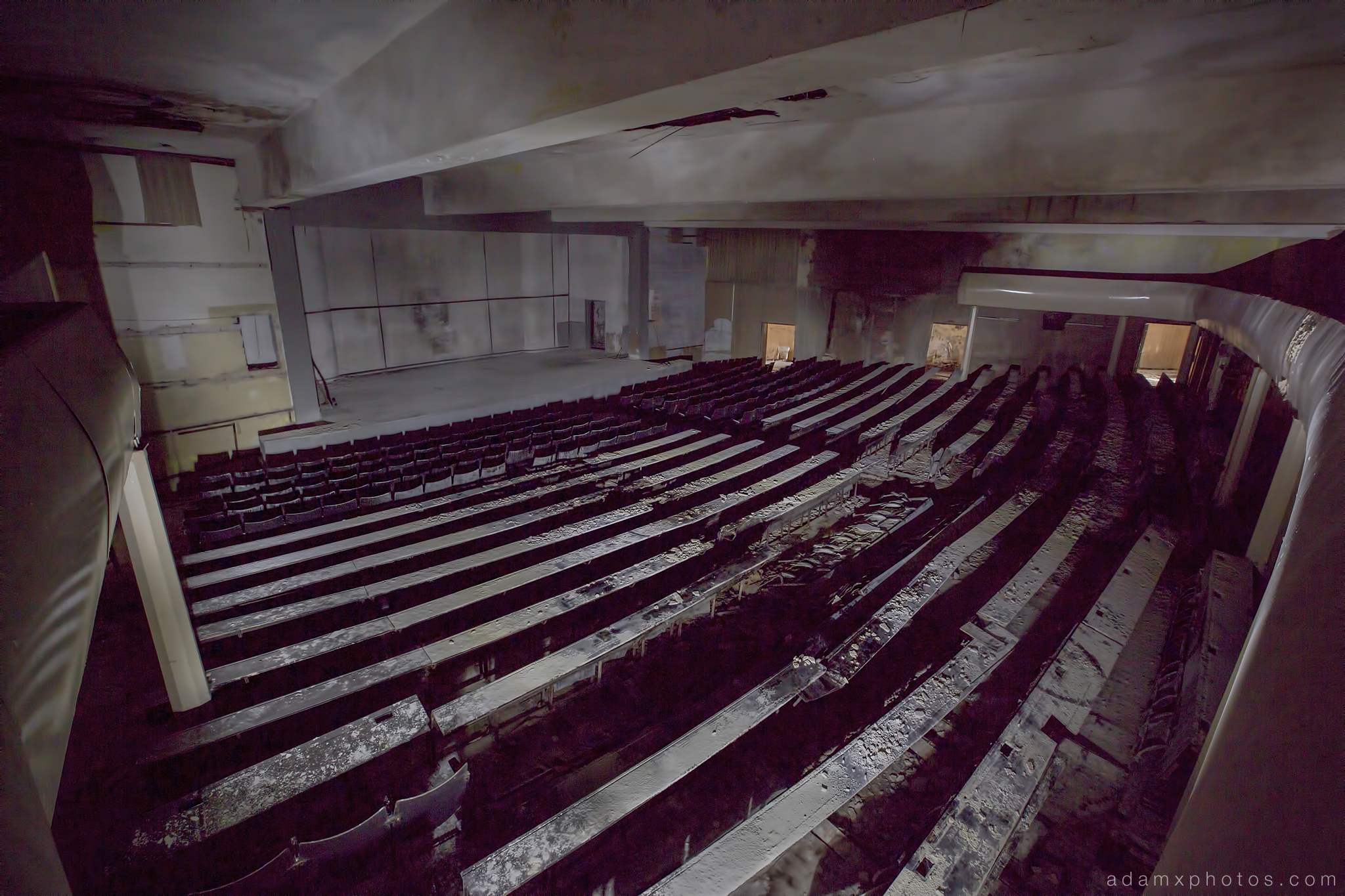 Looking back up towards the stage from the ruined aisle.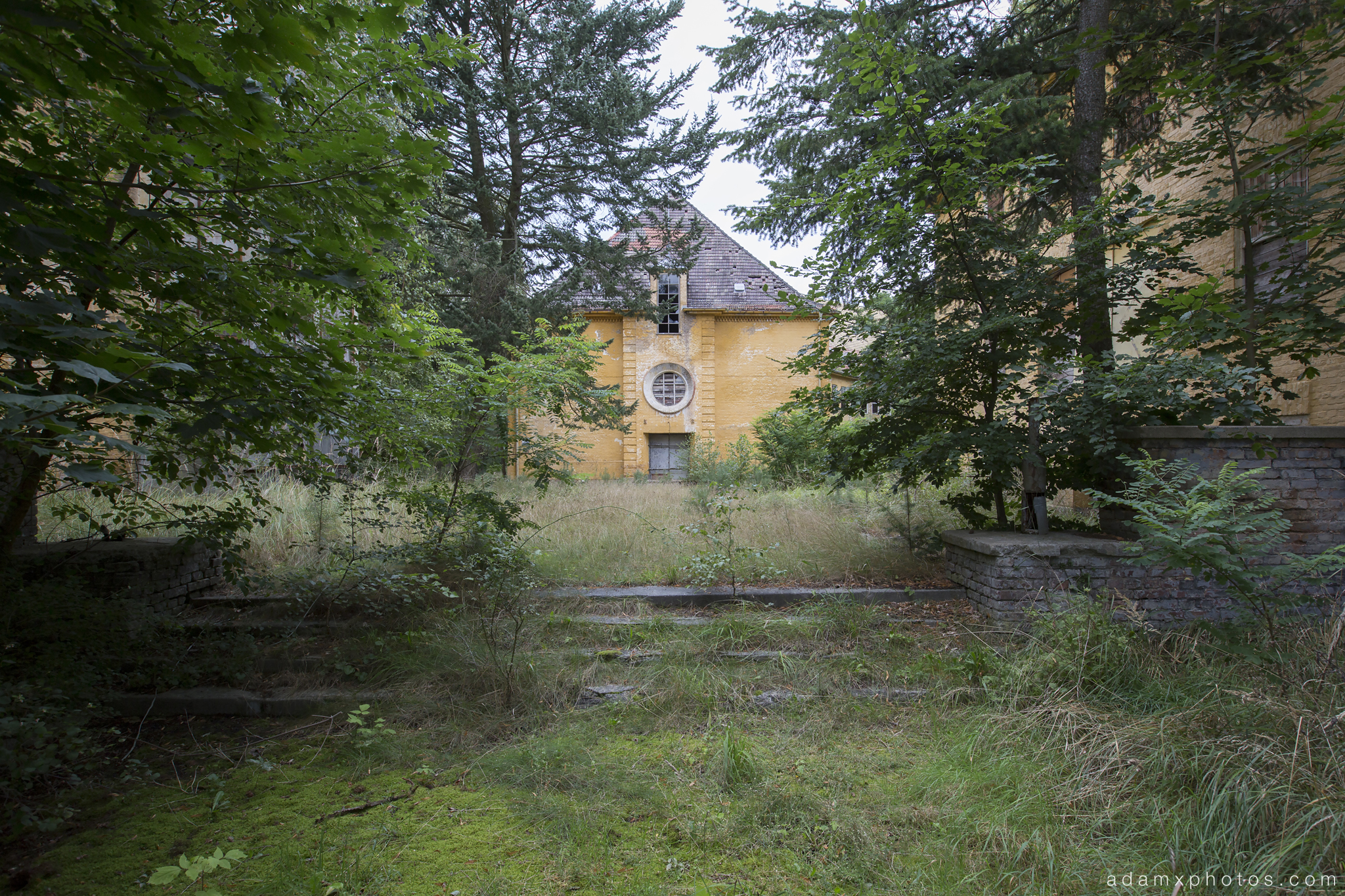 We then headed back outside…

We found a way into one of the grandest looking buildings, but everything had been stripped out and the only real detail of any note was these old Russian newspapers…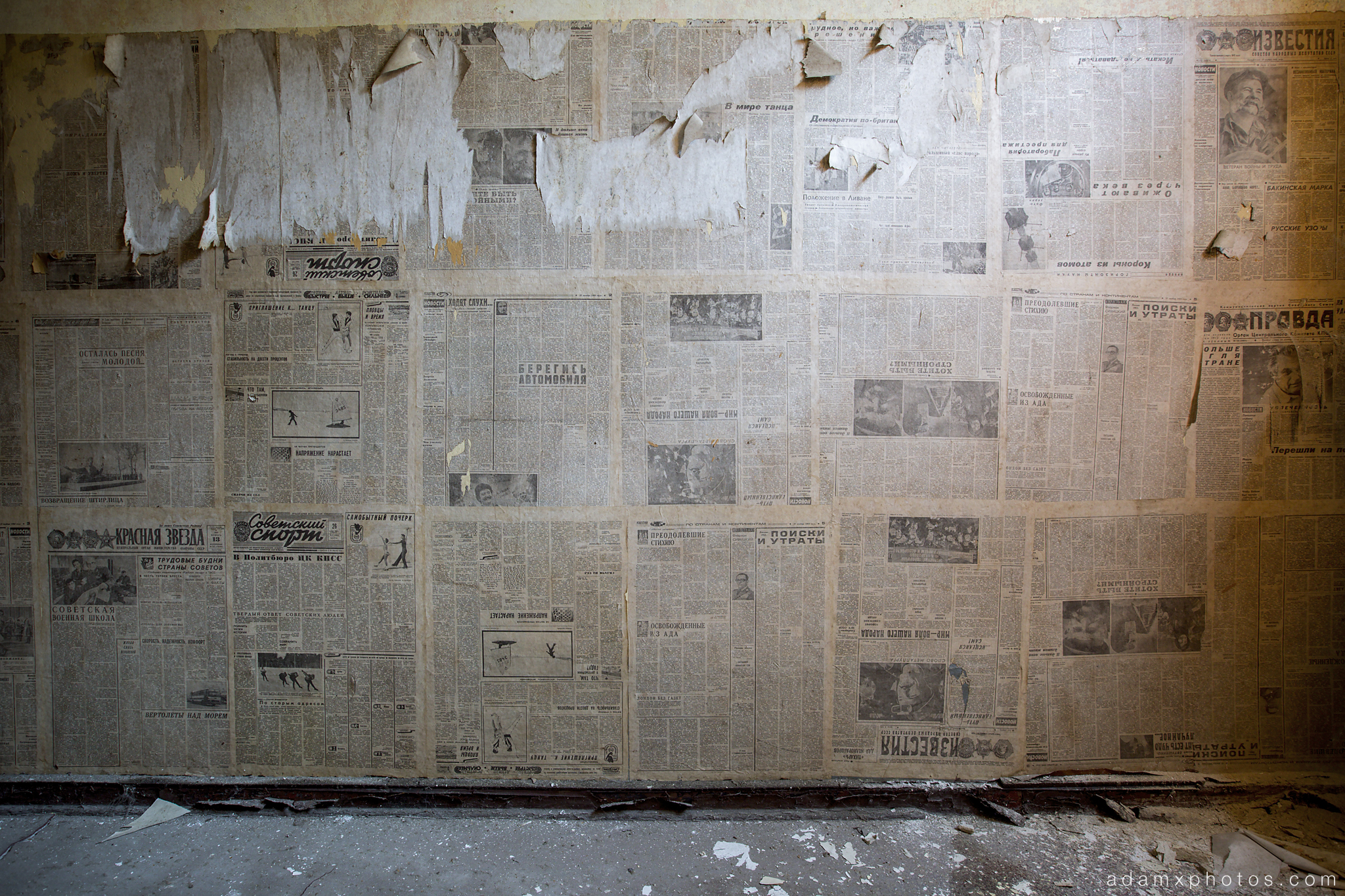 Thanks for flying by, I hope you enjoyed the report!
Cheers
Adam X