Explore #10 of the Taking the Piscine Tour
After a flying visit to Chateau Congo we were on our way to The Grand Hotel Regnier when we drove past what looking like an abandoned hotel. We hit the brakes, bunged a U-ey, and gave it a closer look. Sure enough it showed definite signs of abandonment and the beginnings of some decay. Utilising our finely honed urbex skills we soon found a sneaky way of getting inside. Sadly our initial excitement at the grand main staircase and plush deep-red curtains proved short-lived, as it rapidly became clear than the former hotel had now been largely cleared out. Nevertheless it was nice to explore a Euro location that we had found ourselves and hadn't already seen photos of before.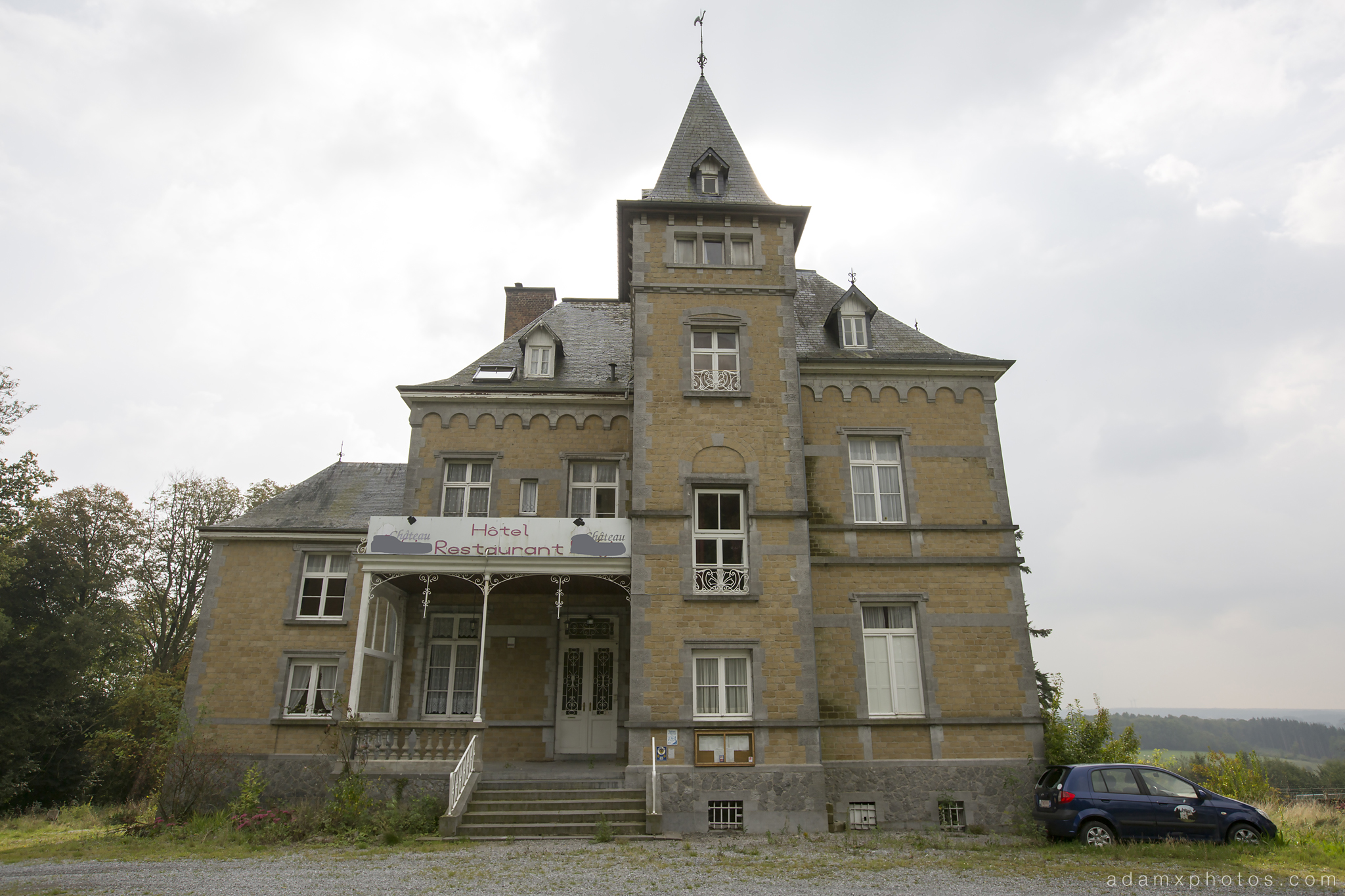 The exterior which first caught our eye.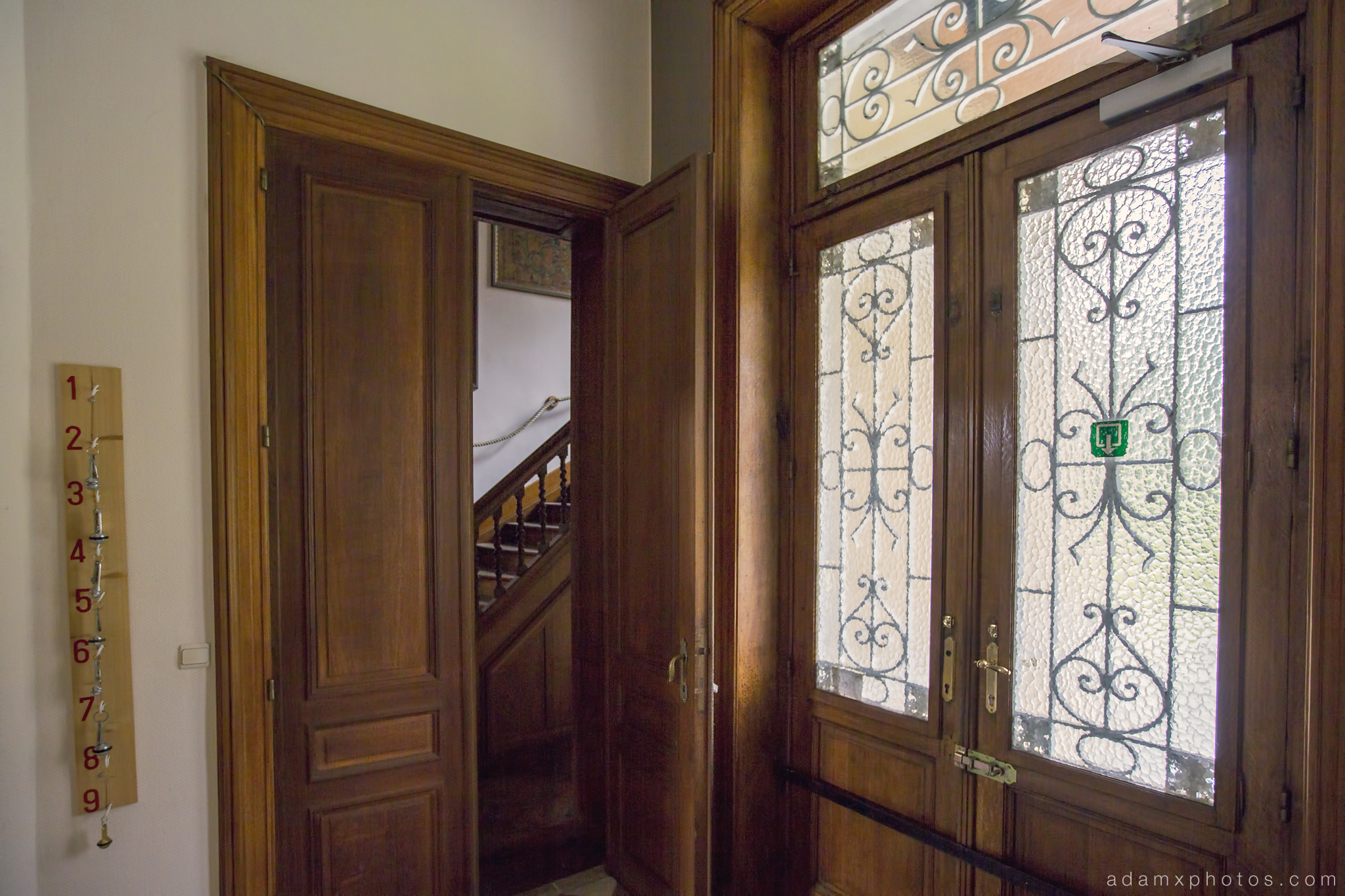 Front entrance.

The grand red curtains and main staircase.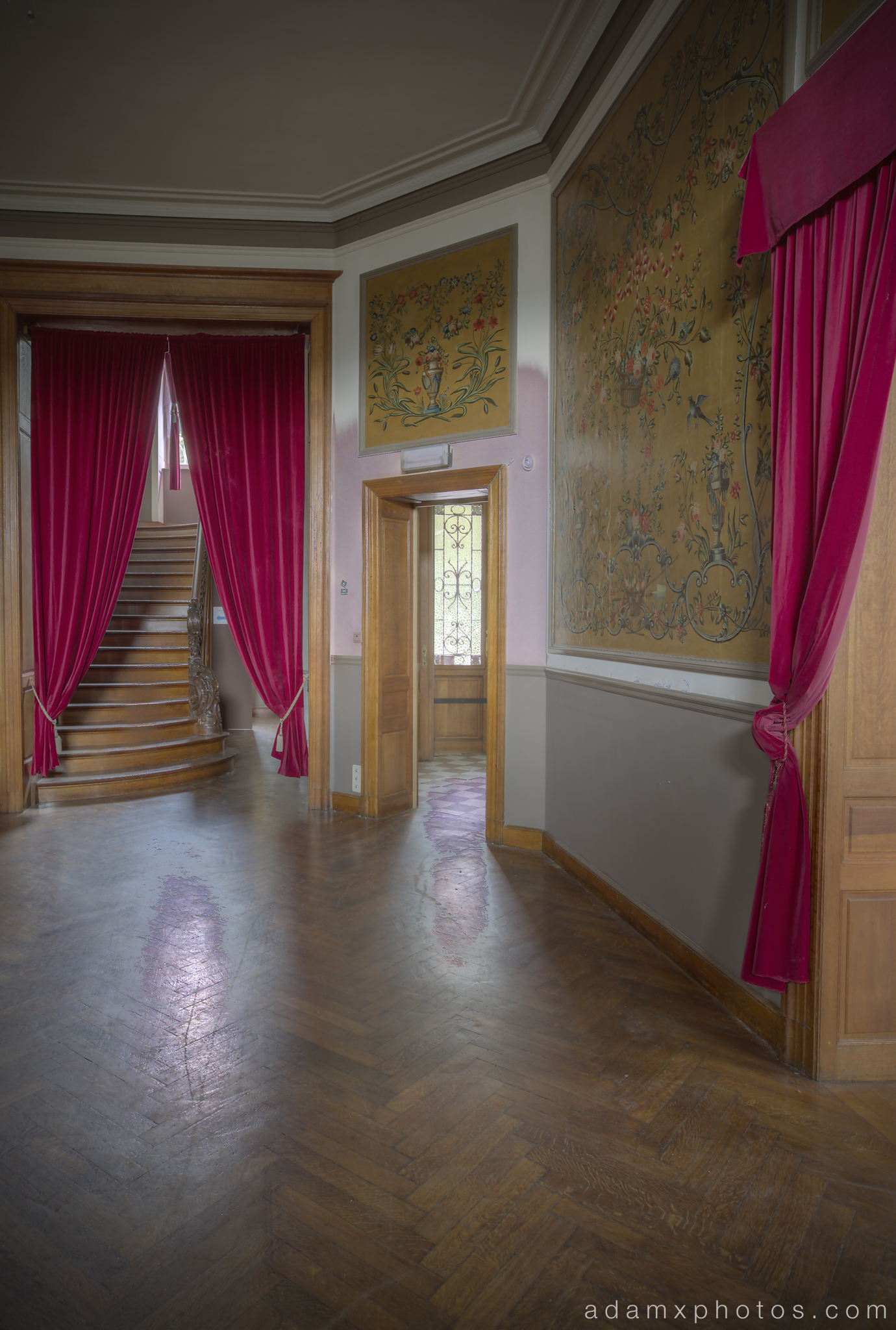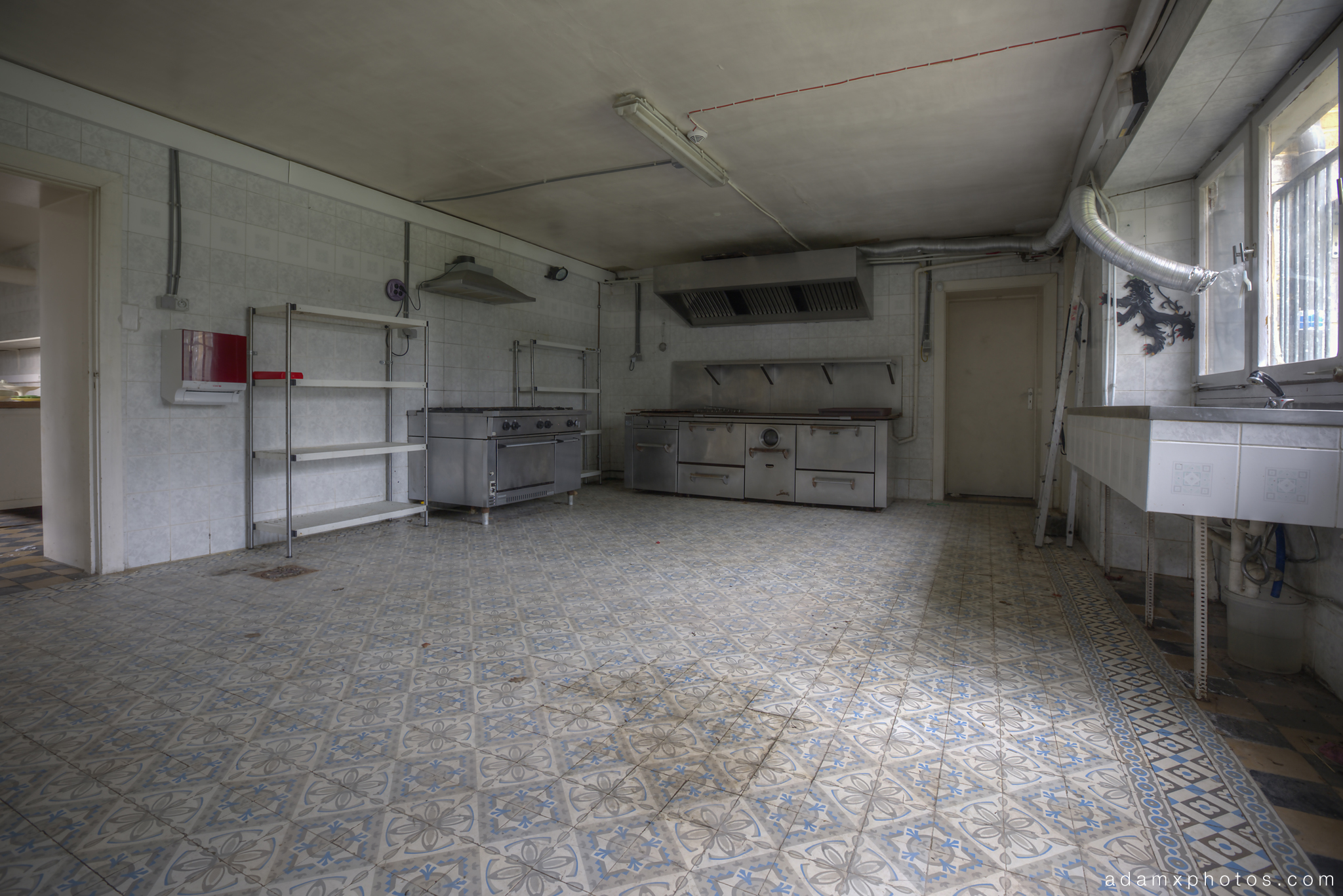 Down in the basement kitchen.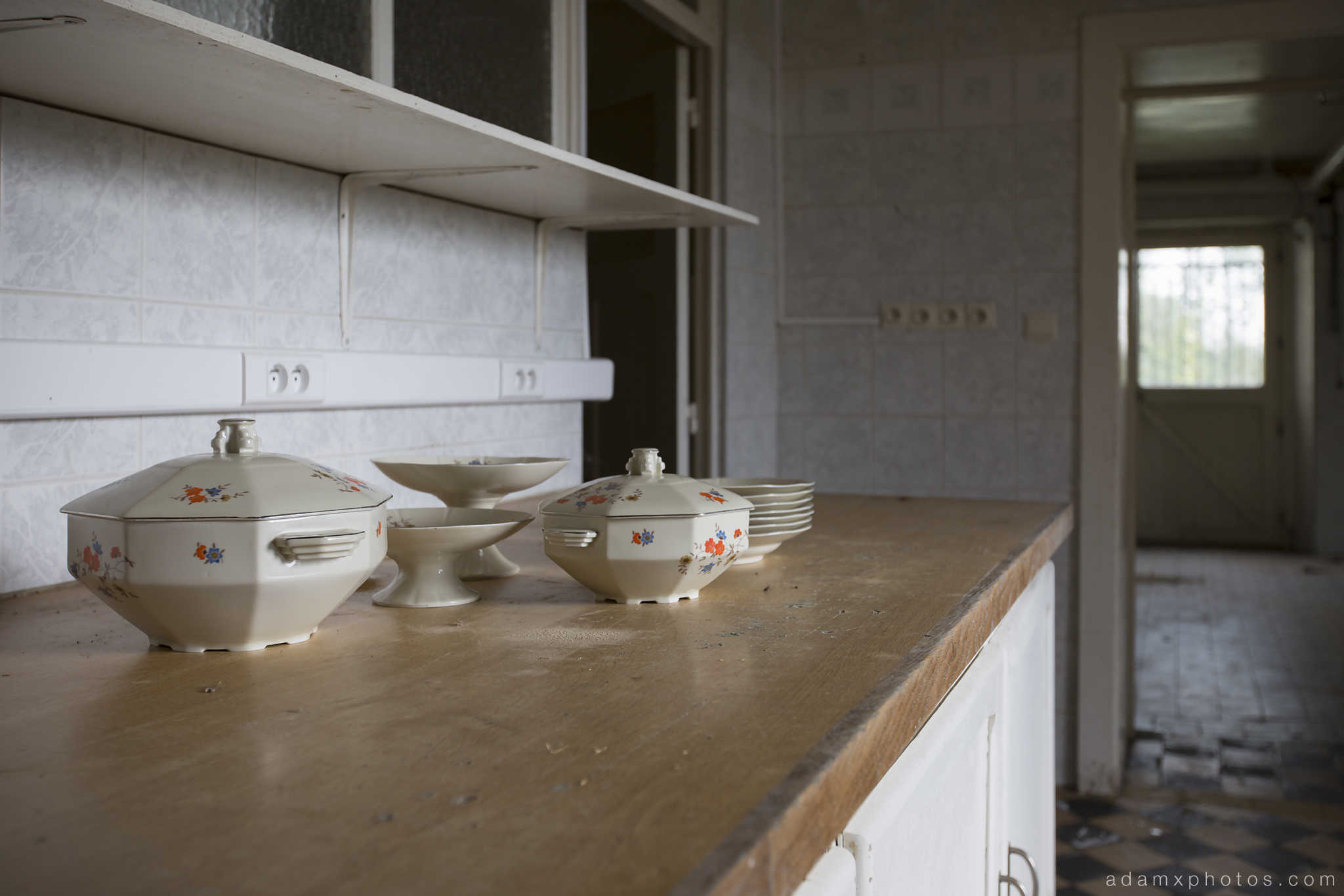 A handheld shot looking up the spiralled secondary staircase.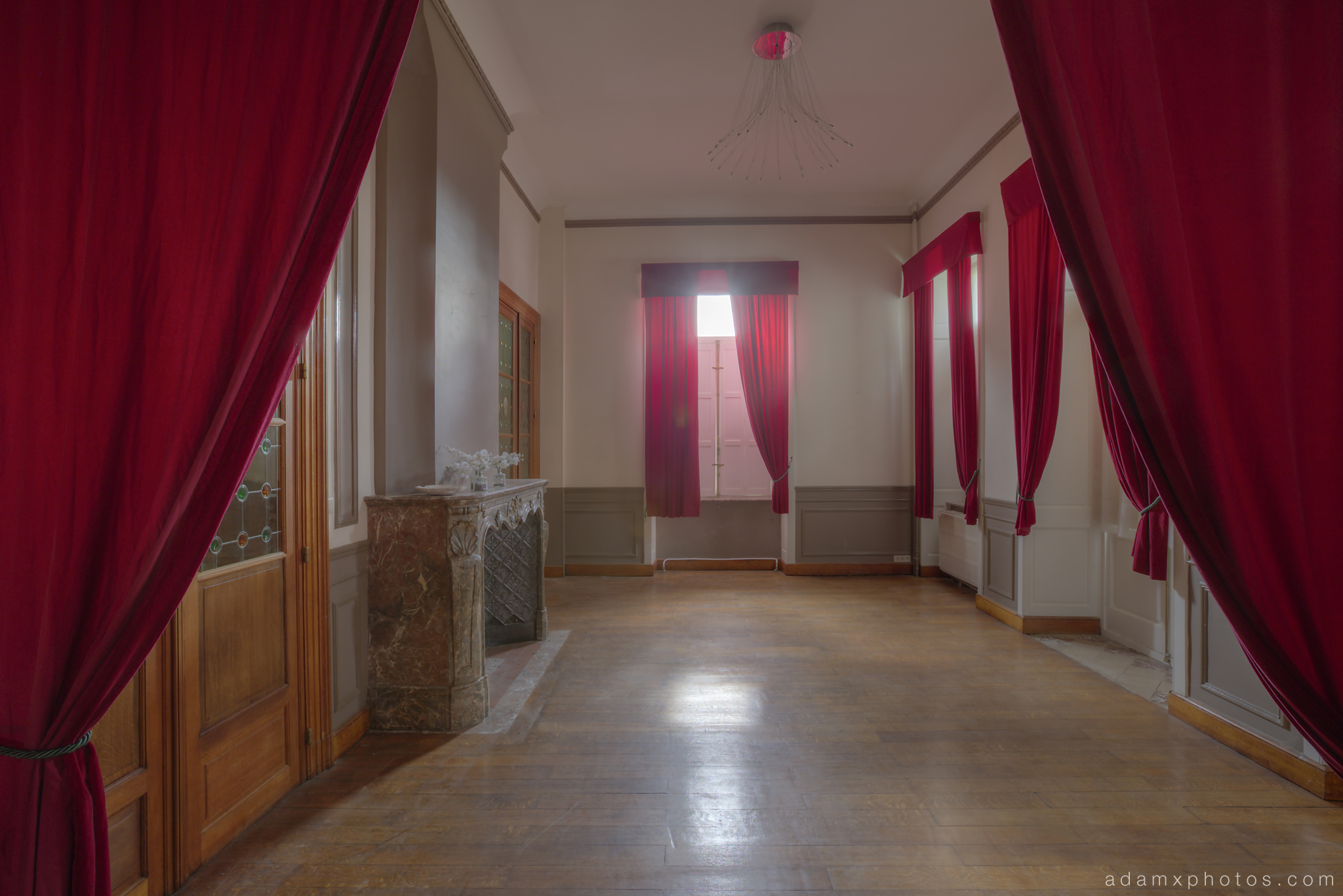 After half an hour or so we had to get going, and carried on to the Grand Hotel Regnier. I've included my photos from that revisit with those from my first explore here – check them out.
And so after 11 successful explores in 3 days it was time to head to the eurotunnel terminal at Calais, where we missed our train by about 15 minutes! We were then directed to a holding area and told that we had to wait several hours for a later train. So naturally we ignored that and drove past a chap in a hi-viz jacket up to the queue for the next train… James thought this would be a good idea and I had finished my driving stint by then, so I cracked open a beer and went with the flow.
We thought we had pulled off somewhat of a coup, until a eurotunnel-branded car drove over to us and ordered that we follow it back to the holding area! So we followed the car, laughing our heads off, when the same guy in the hi-viz jacket waived us over and gave us his best gallic grumpy rant. "Do you want to get zee ferry? You will not do zis again or it weel be ze last time you get the eurotunnel" etc etc. We claimed total innocence and ignorance, and headed to the holding area, where we caught up with Scott of Darbians Photography who had also missed his own train an hour or so earlier!
Eventually it was time for our train, we drove past Mr Hi-Viz, honking our horn and waving and laughing hysterically (to be fair to him he laughed and waved back), and we made the long journey home without further incident.
Thanks for looking.
Adam X