After our successful explore of Cambridge Military Hospital James and I met up with a few of our other explorer friends, the oh-so-normally monikered MrDan Explores, Dirty Jigsaw, and Sweetpea, to explore this abandoned Orphanage in the South of England.
History
This Grade II listed building was founded as a country house in 1812, and became an orphanage in the 1930s, run by the Actors Orphanage Fund and supported by the likes of Noel Coward, Sir Laurence Olivier and Richard Attenborough. It then served as a nursing college until the 1990s, but has remained disused ever since.
Our Explore
We explored this beautiful building during a torrential late-autumn rainstorm, and were soaked to the skin by the time we had found our way in…
As always, click on a photo to VIEW LARGE.

The grand entrance lobby.

This staircase is pretty famous in urbex circles, and it's easy to see why – such amazing craftsmanship left decaying away. It's appreciating and documenting features such as this that really feels rewarding…

…especially when the atrocious conditions outside then help create a beautifully diffuse light inside, and we flick the light switch to discover that the electricity is still working! [Please click on this one to view large – it's one of my faves, I don't mind admitting.]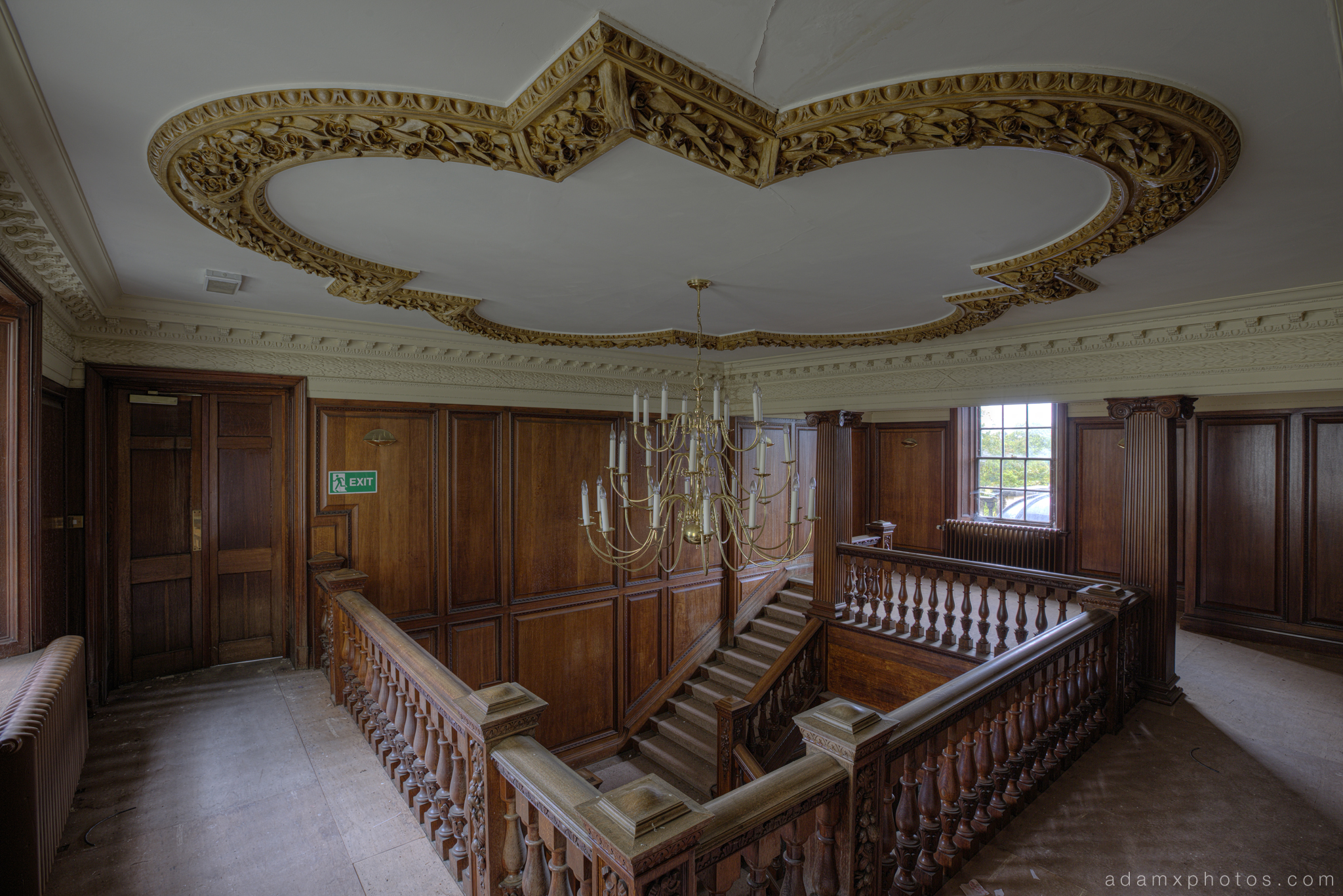 Heading upstairs…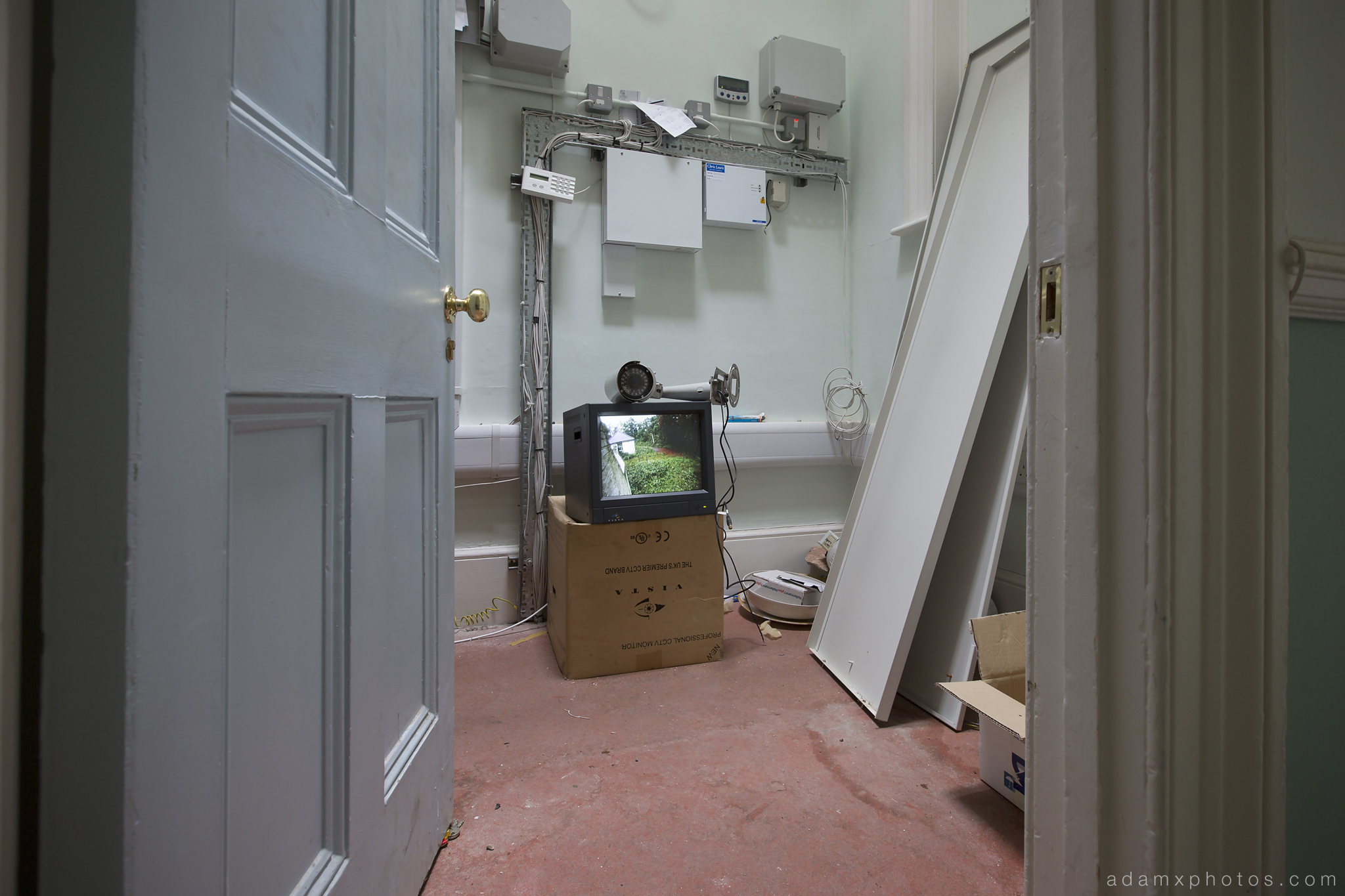 …where I found a small broom cupboard with the external CCTV feed playing on a small TV! Surreal…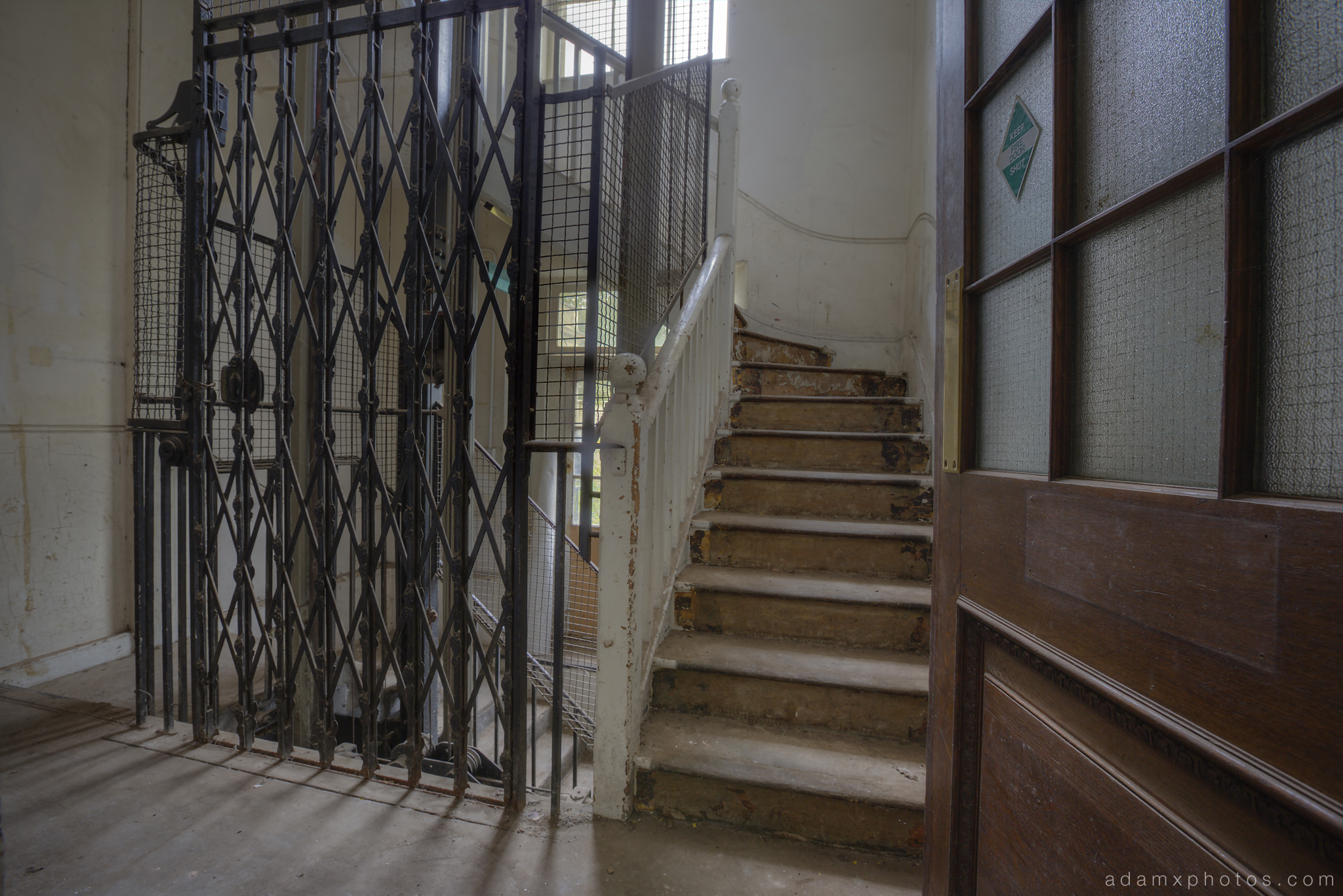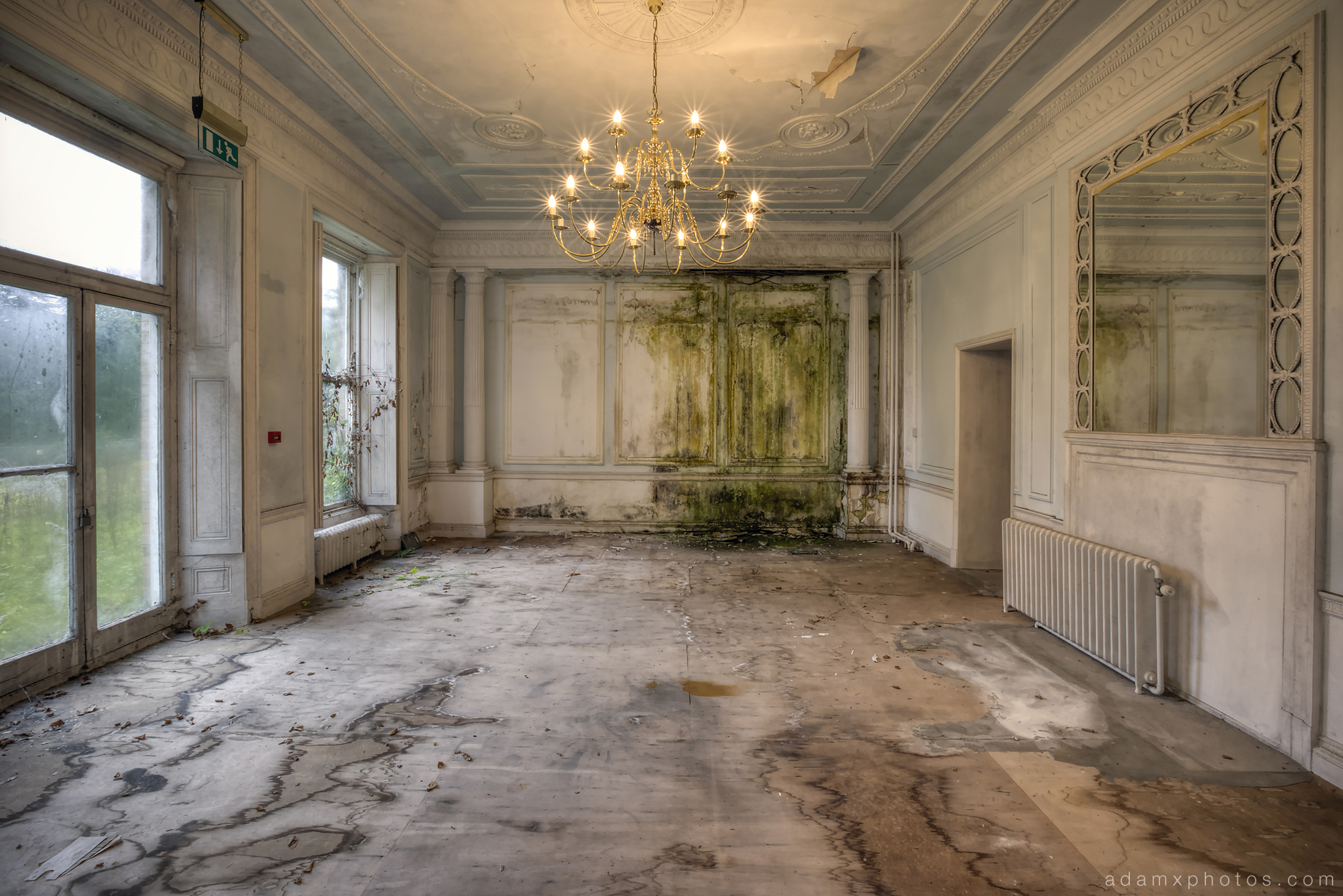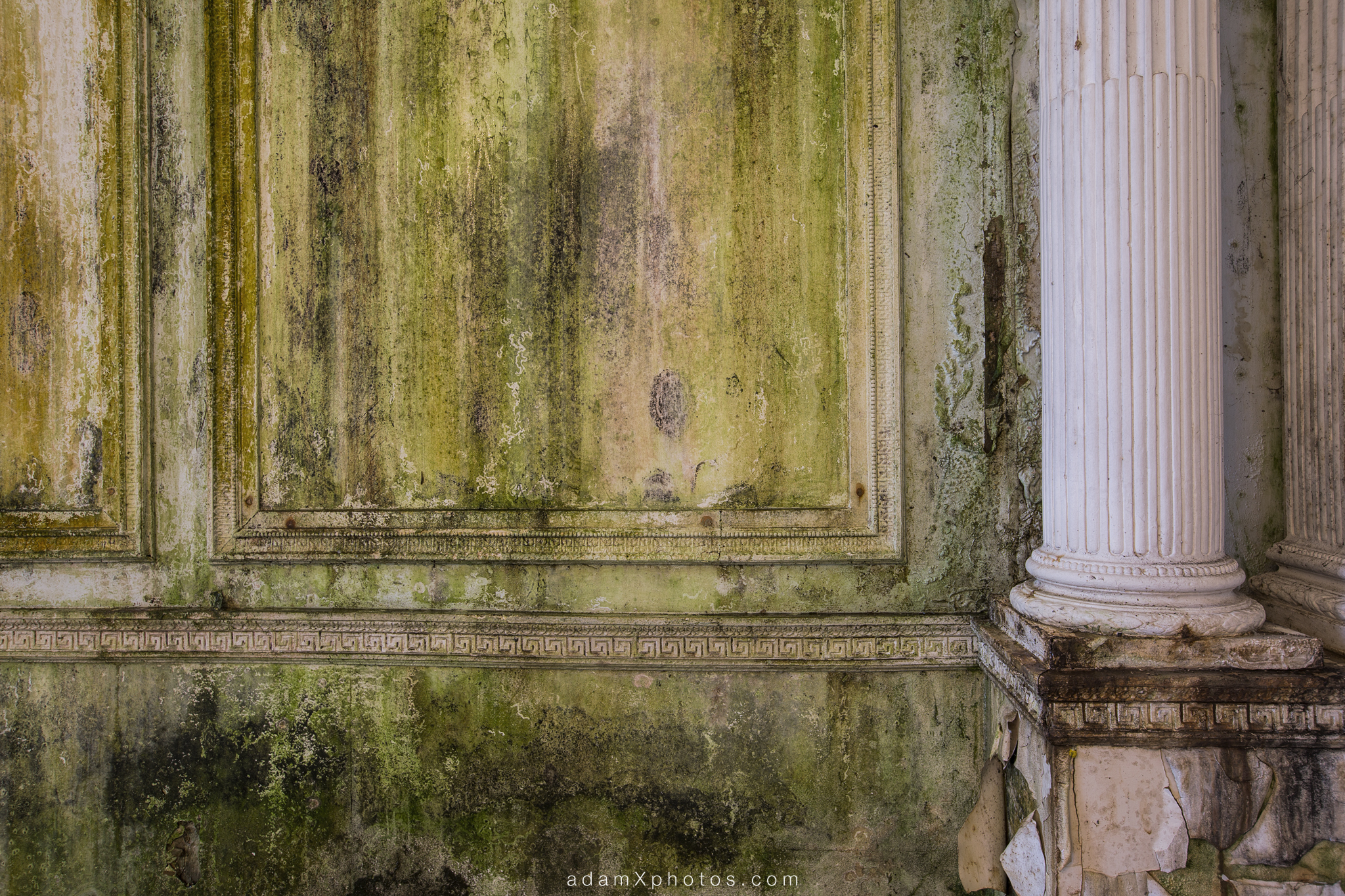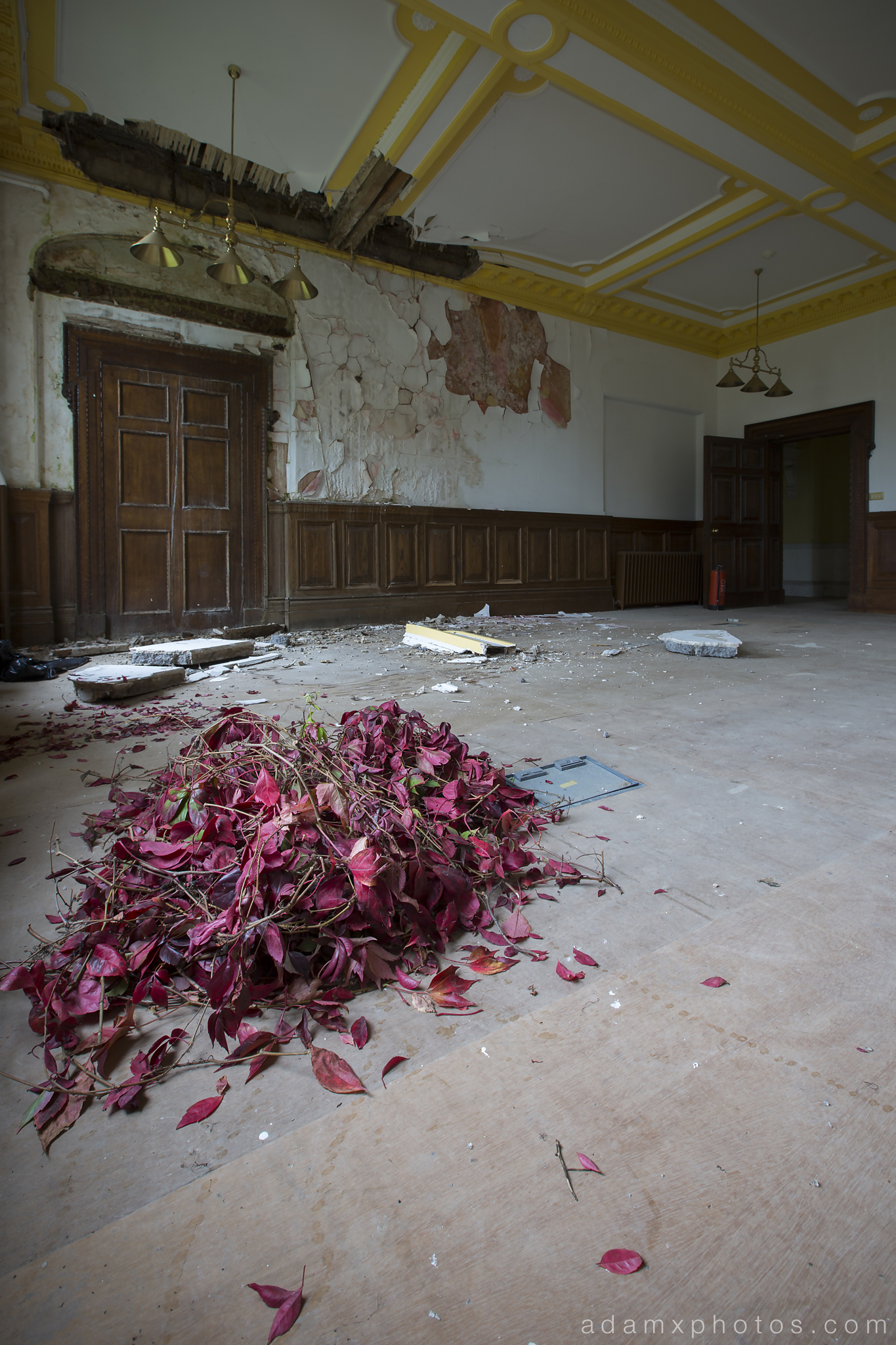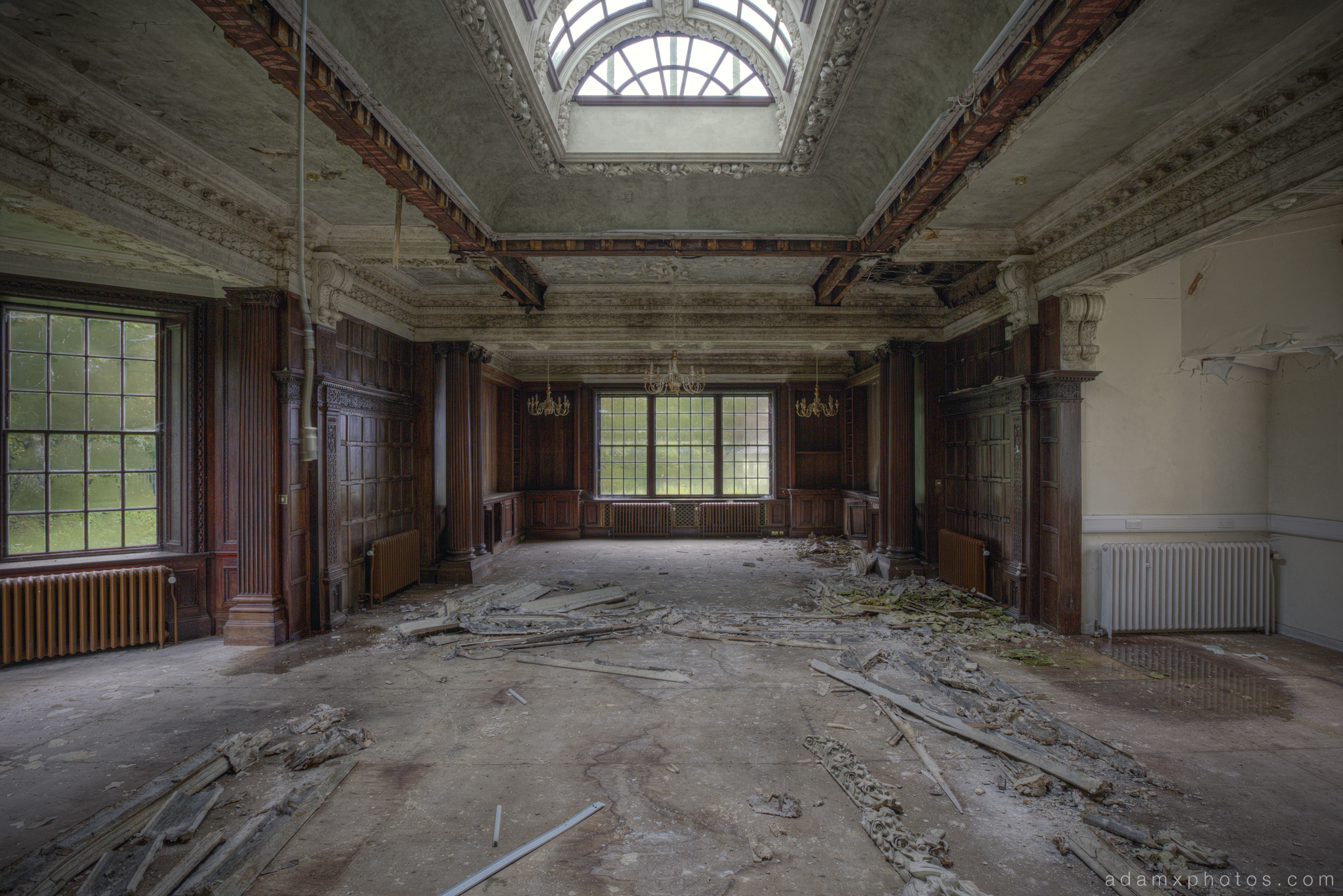 Thanks for looking.
If you haven't already done so then please:
– Sign up to follow this blog and receive email notification whenever I post a new report. You'll want to do that because my next one is pretty damned special and is coming soon…
– Follow my Facebook page: www.facebook.com/adamxphotos
– Follow me on Instagram as well: @adamxphotos
Thanks as always for coming by.
Adam X