After our explores of Robert Fletcher & Sons paper mill and Williamsons' Fire and Rescue Equipment it was time to end the day with something a little different – my first overnight camping in an abandoned building!
History
For the history of this beautiful derelict seminary please see the report from my first explore back in July 2014.
Our Explore
Without giving too much away the access to this site is perilous at the best of times – but carrying not only my camera equipment but another 10kg or so of camping equipment and provisions (mainly booze) made this entry absolutely treacherous.
However, after much swearing, sweating, and some great teamwork we had finally made our way inside with all our kit.
As always, click on a photo to VIEW LARGE

We elected to pitch camp in the former conference room…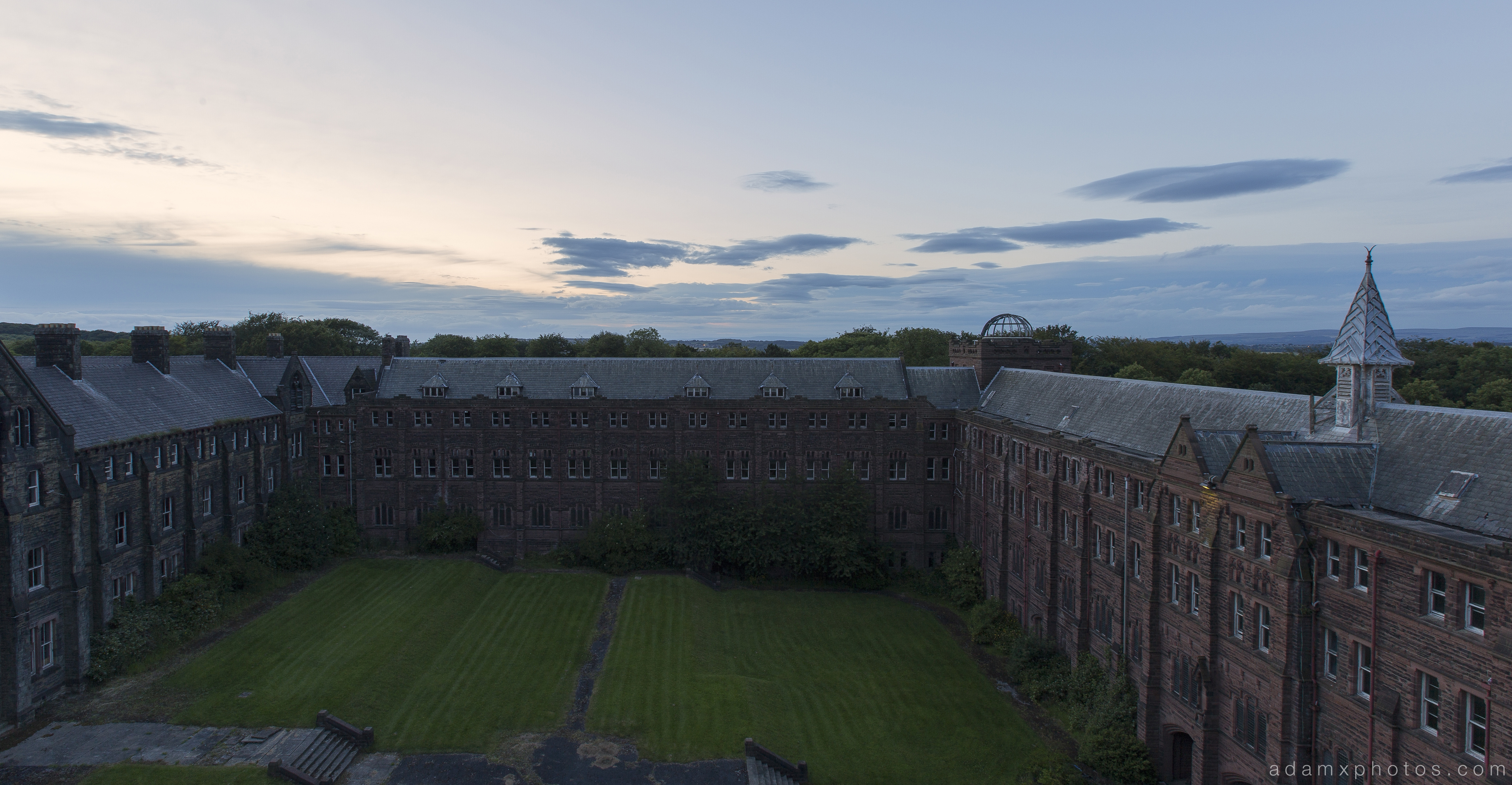 …and grabbed a couple of drinks before heading to the roof to enjoy the setting sun…

As darkness fell I popped back downstairs to grab some more booze and this shot from inside the building…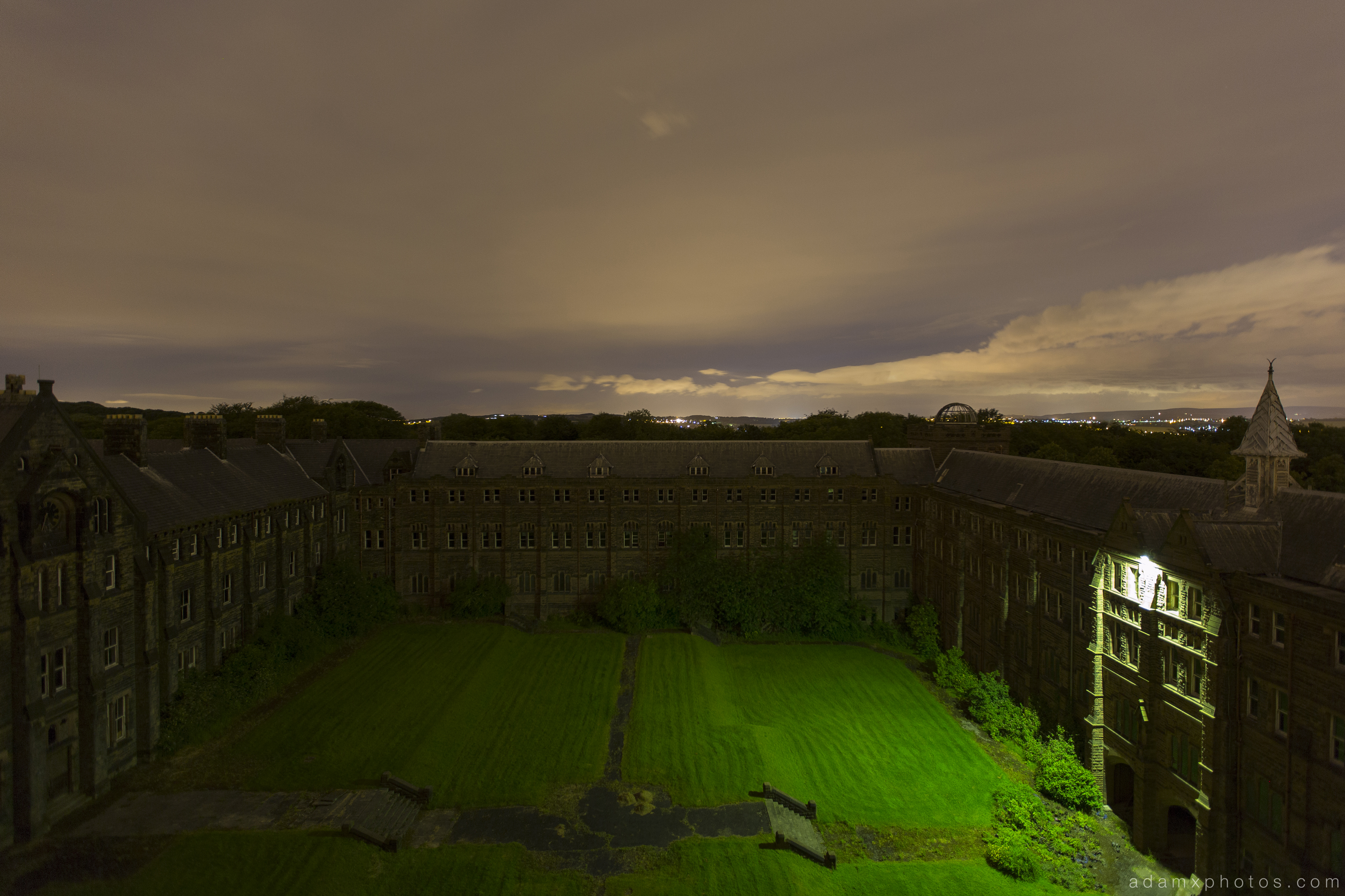 Back up on the roof…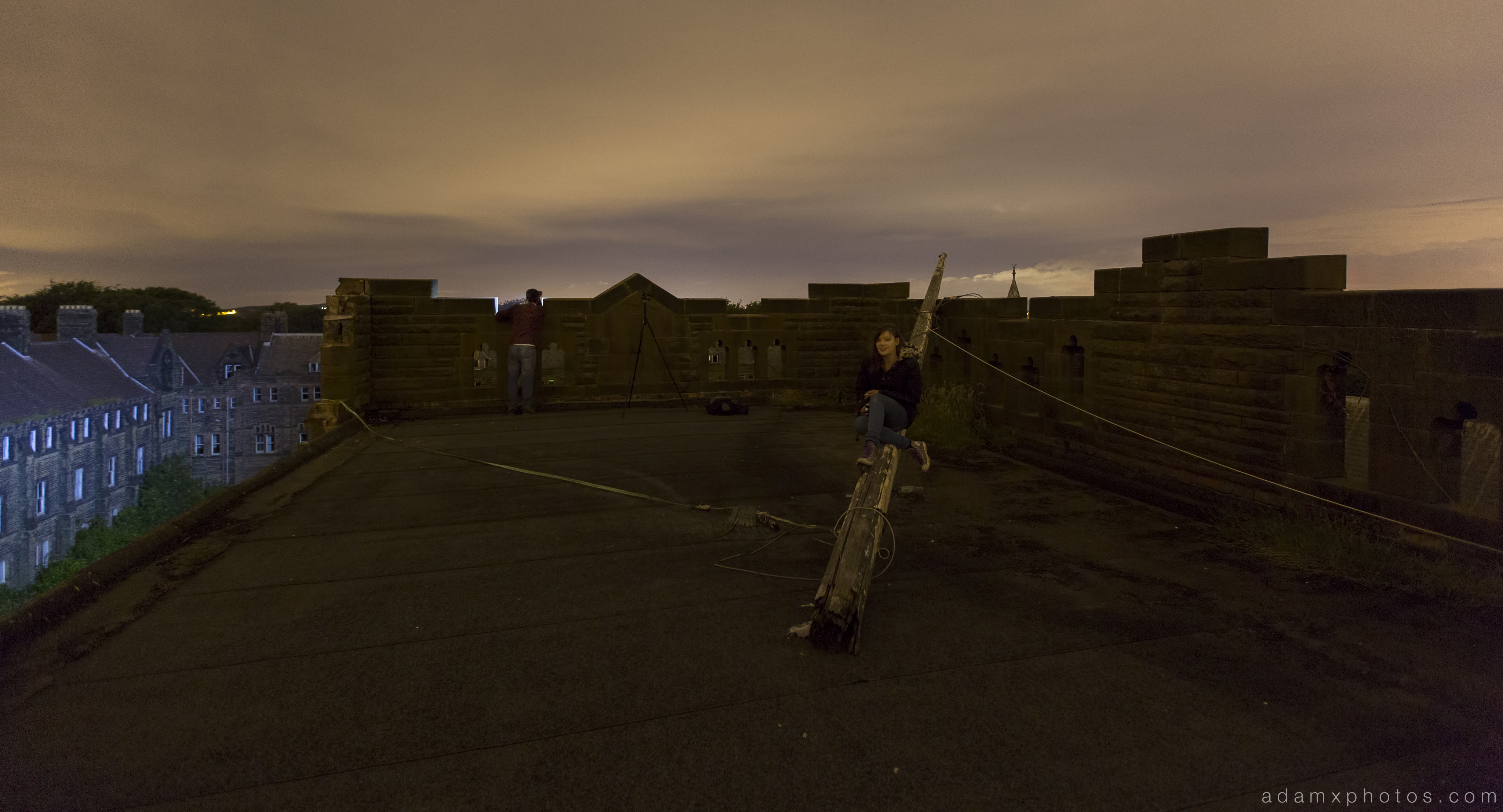 At around midnight we were all extremely merry and headed back inside. James had the great idea to light this ornate wrought iron staircase with his torch, which cast some wonderful shadows.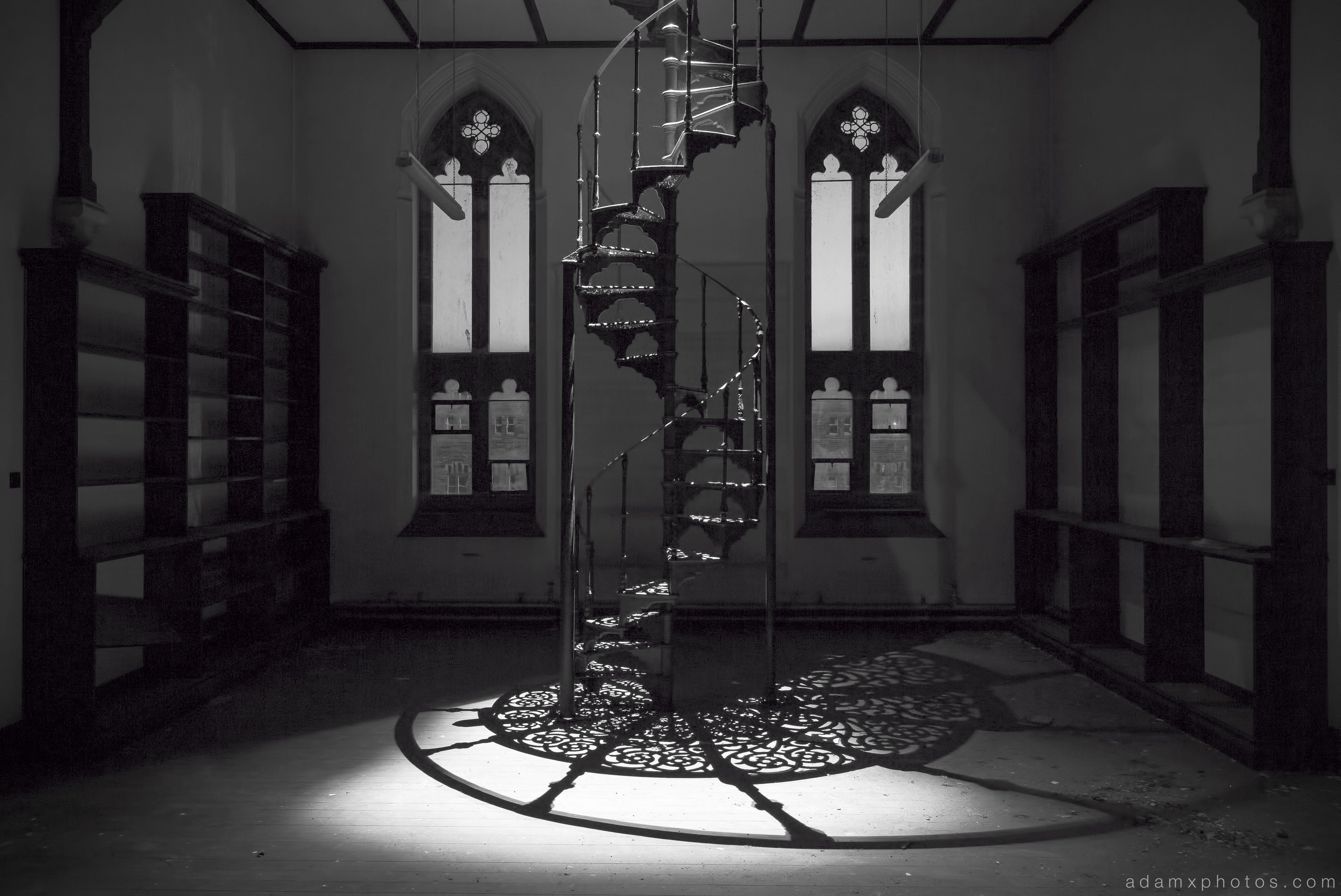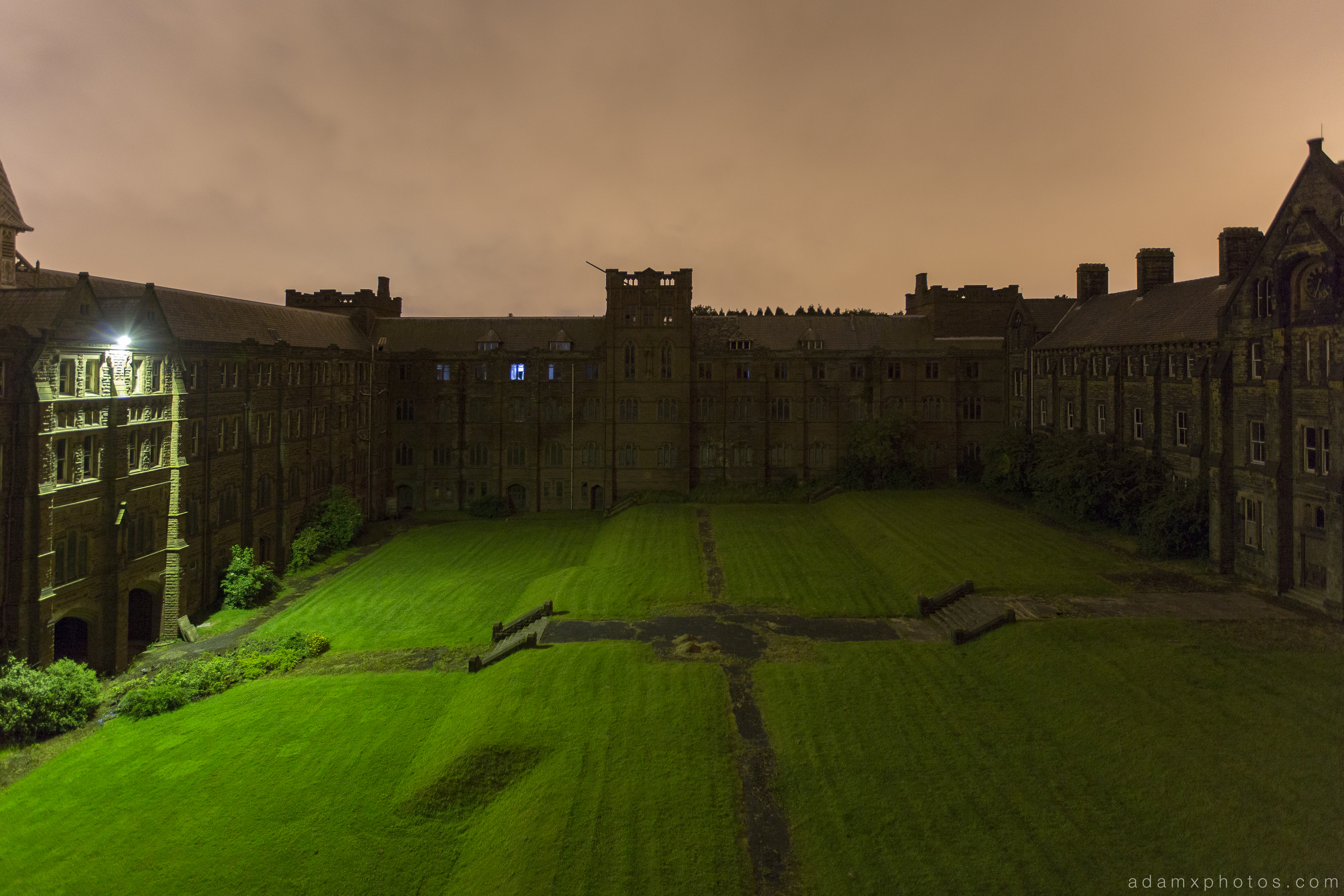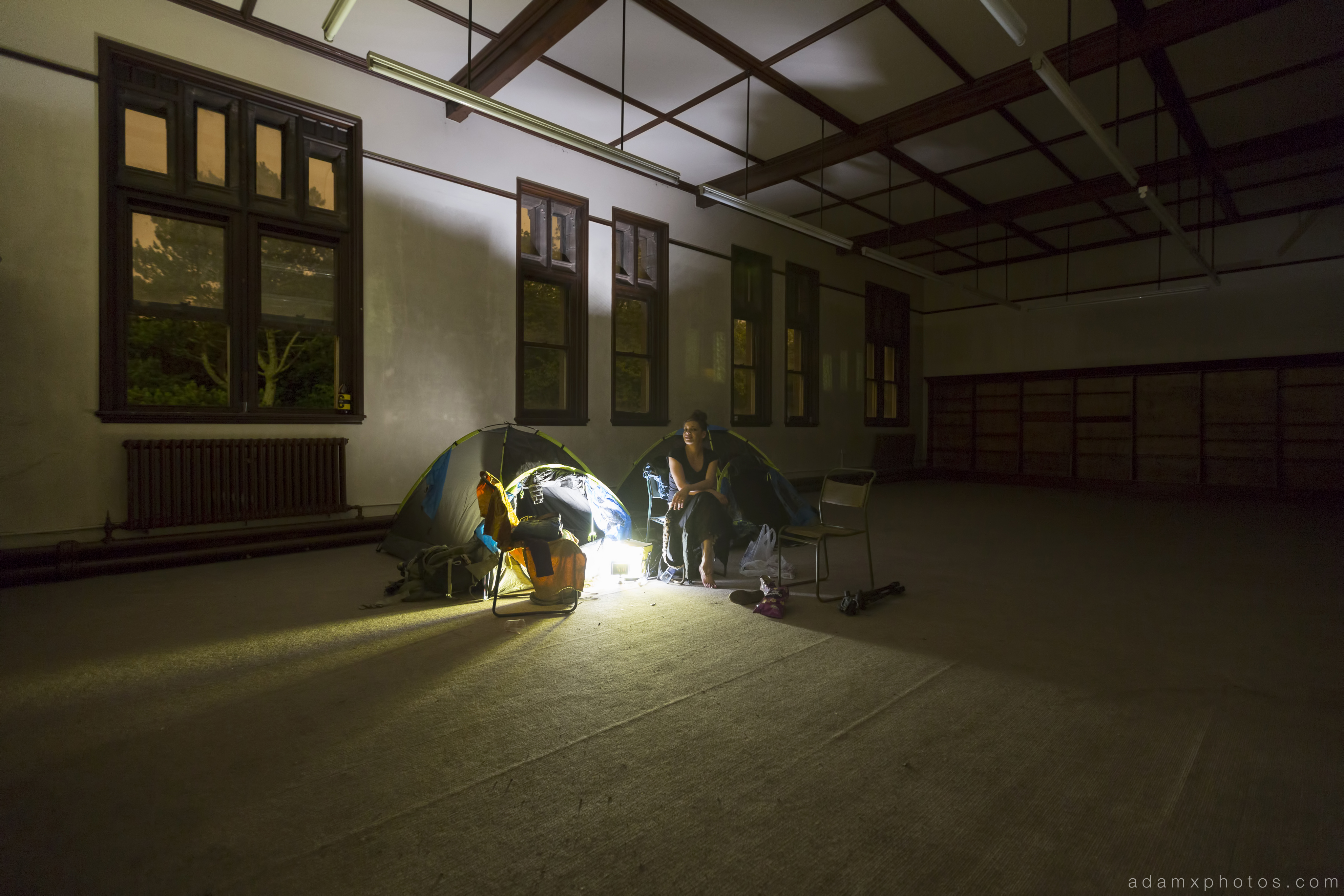 We had a couple more drinks back at the tents, listening in amusement to some local youth walking around outside trying and failing to find a way in, before we finally called it a night at about 2am…
The next morning…
It was great to awake inside such a huge and magnificent building, and have it all to ourselves. We spent a happy hour or two grabbing a few more shots…

I loved the craftsmanship of these old stairs and corridors, mixed with decay.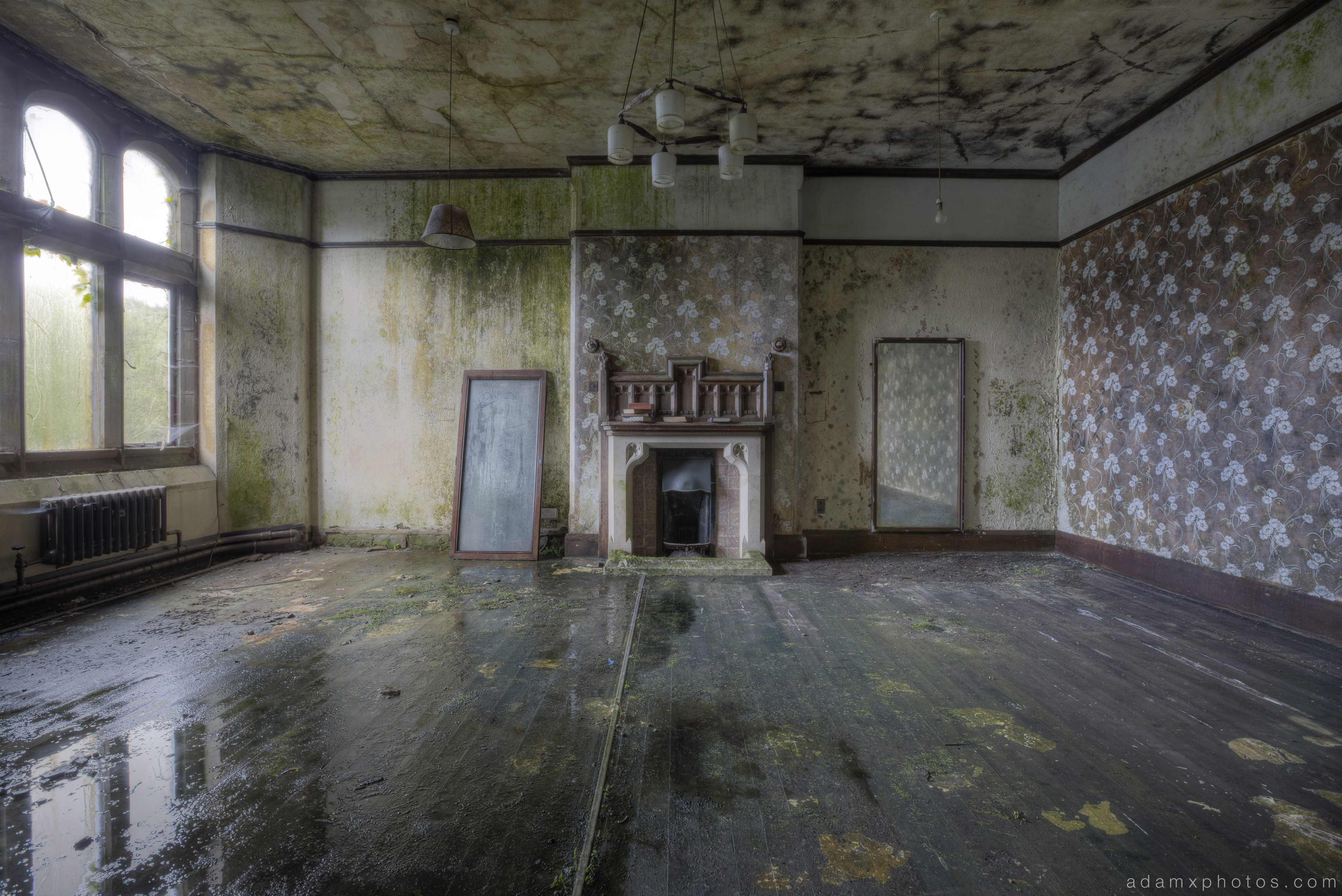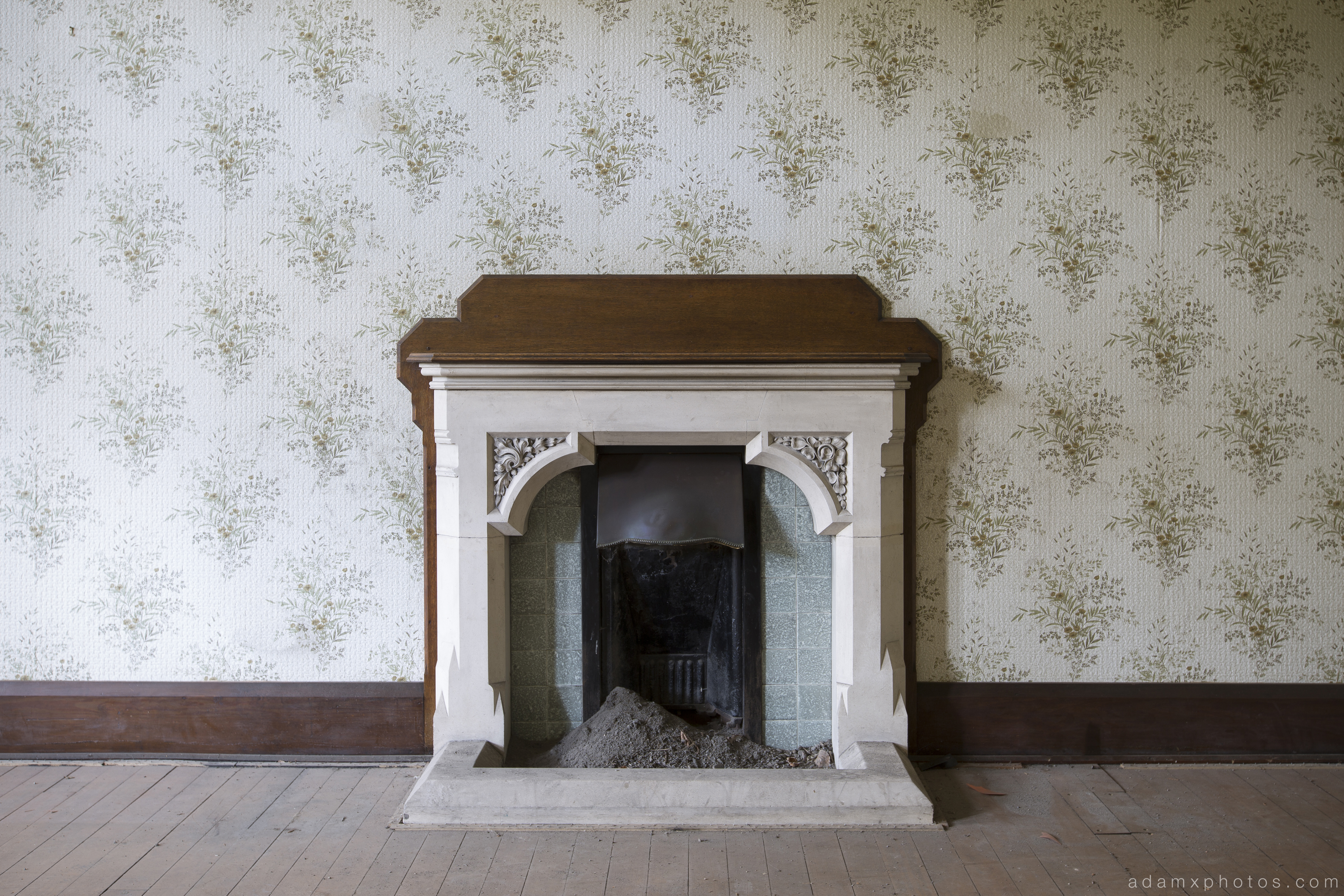 A couple of retro wallpaper and fireplace combos…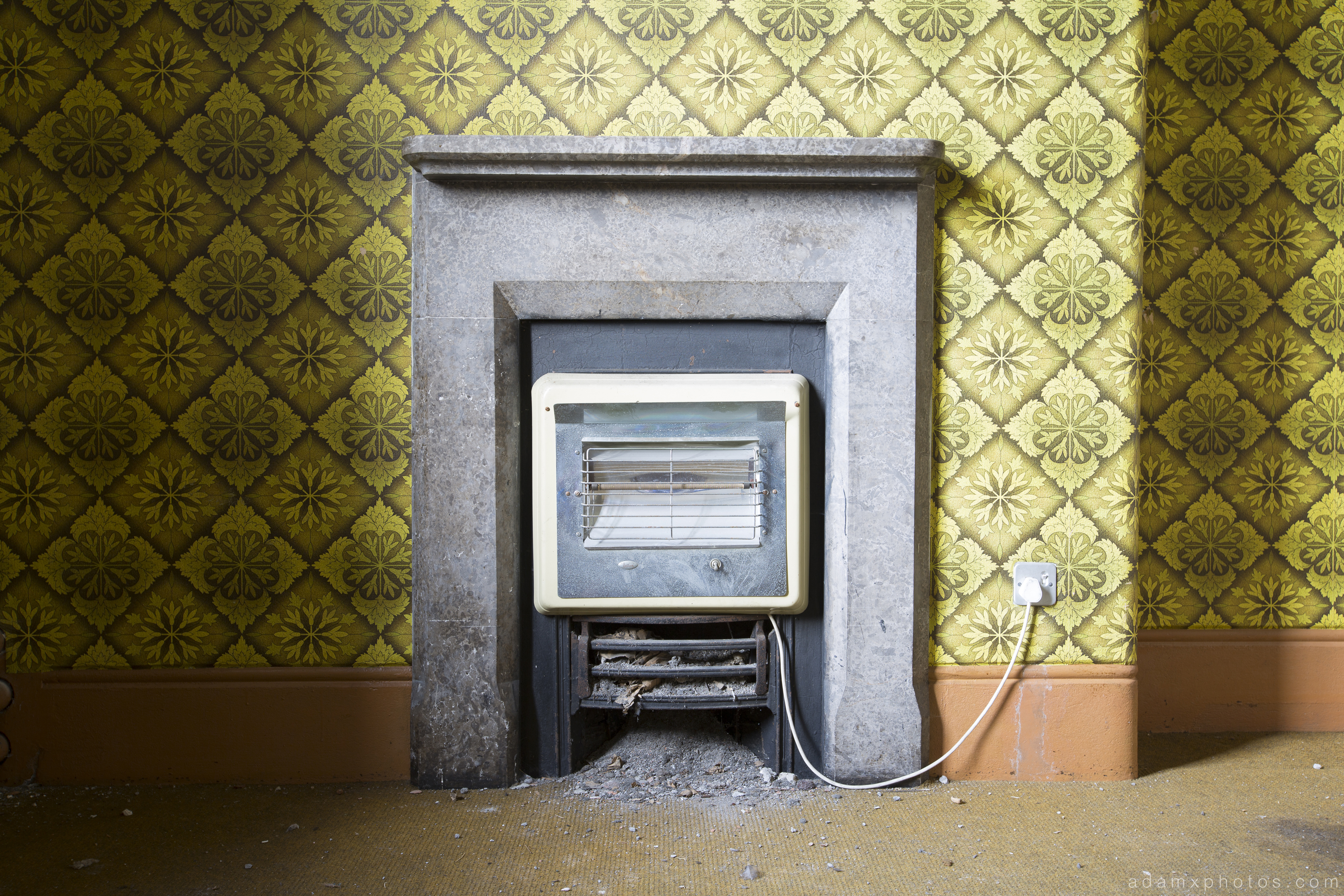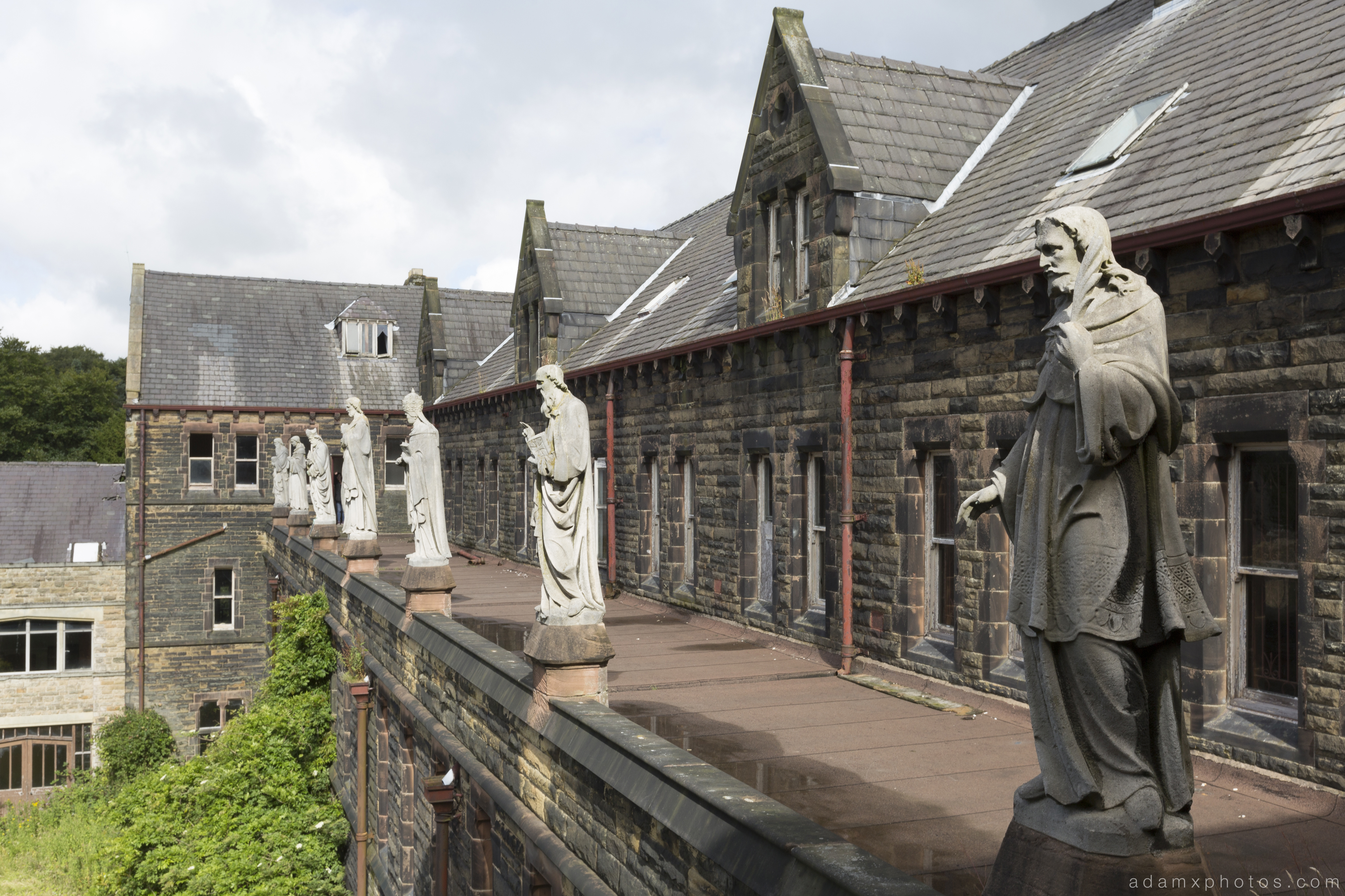 A few shots of the famous 'Guardians'…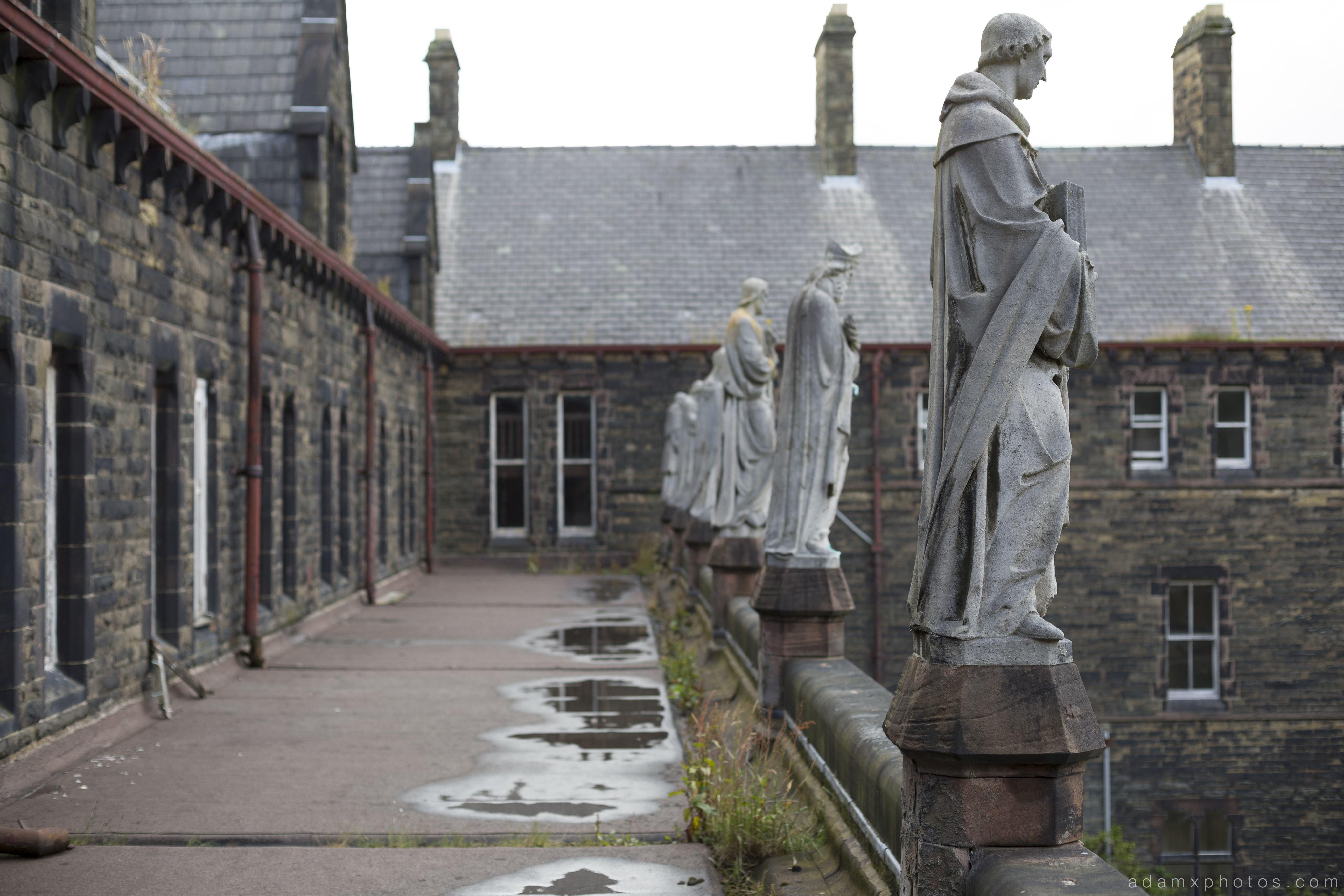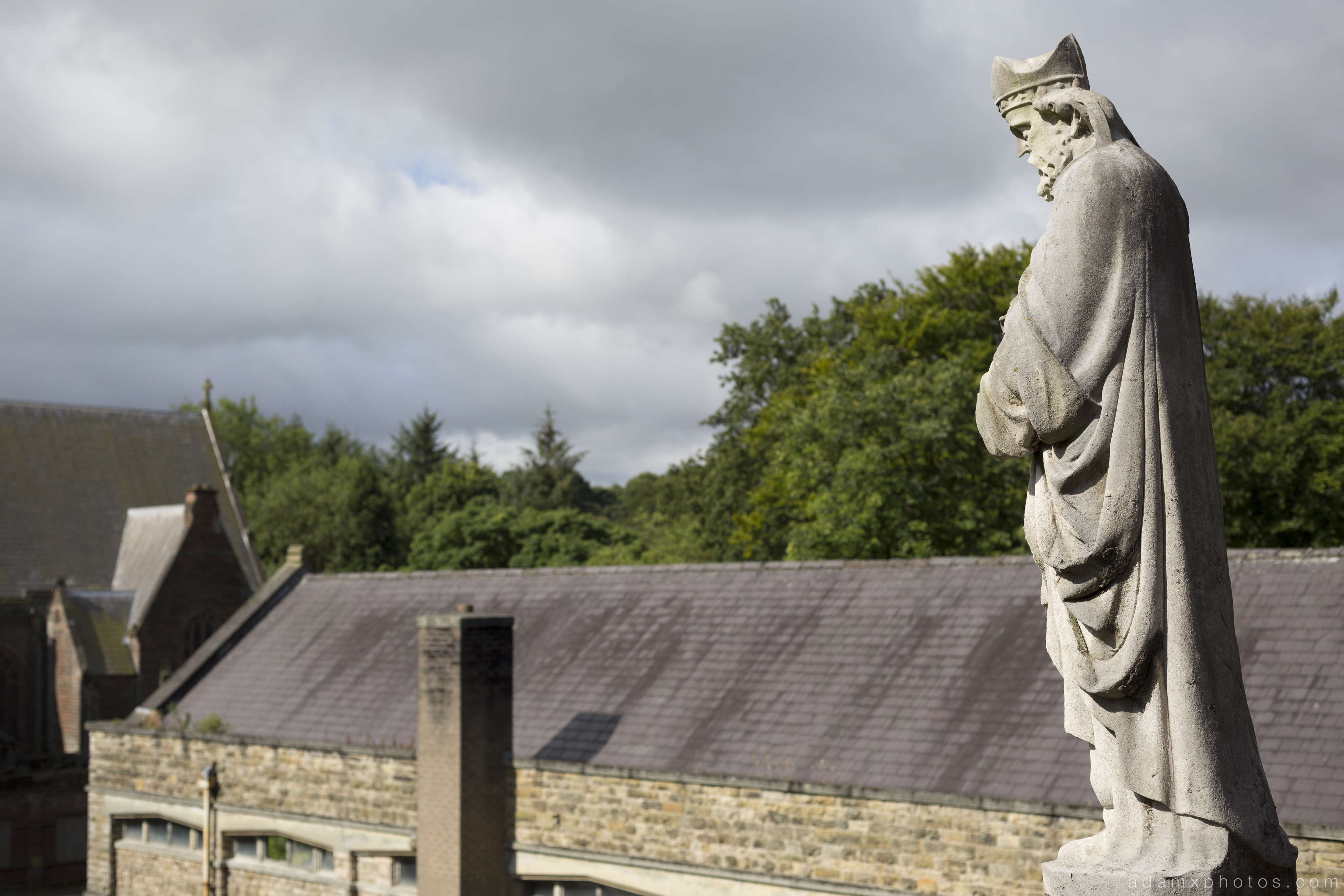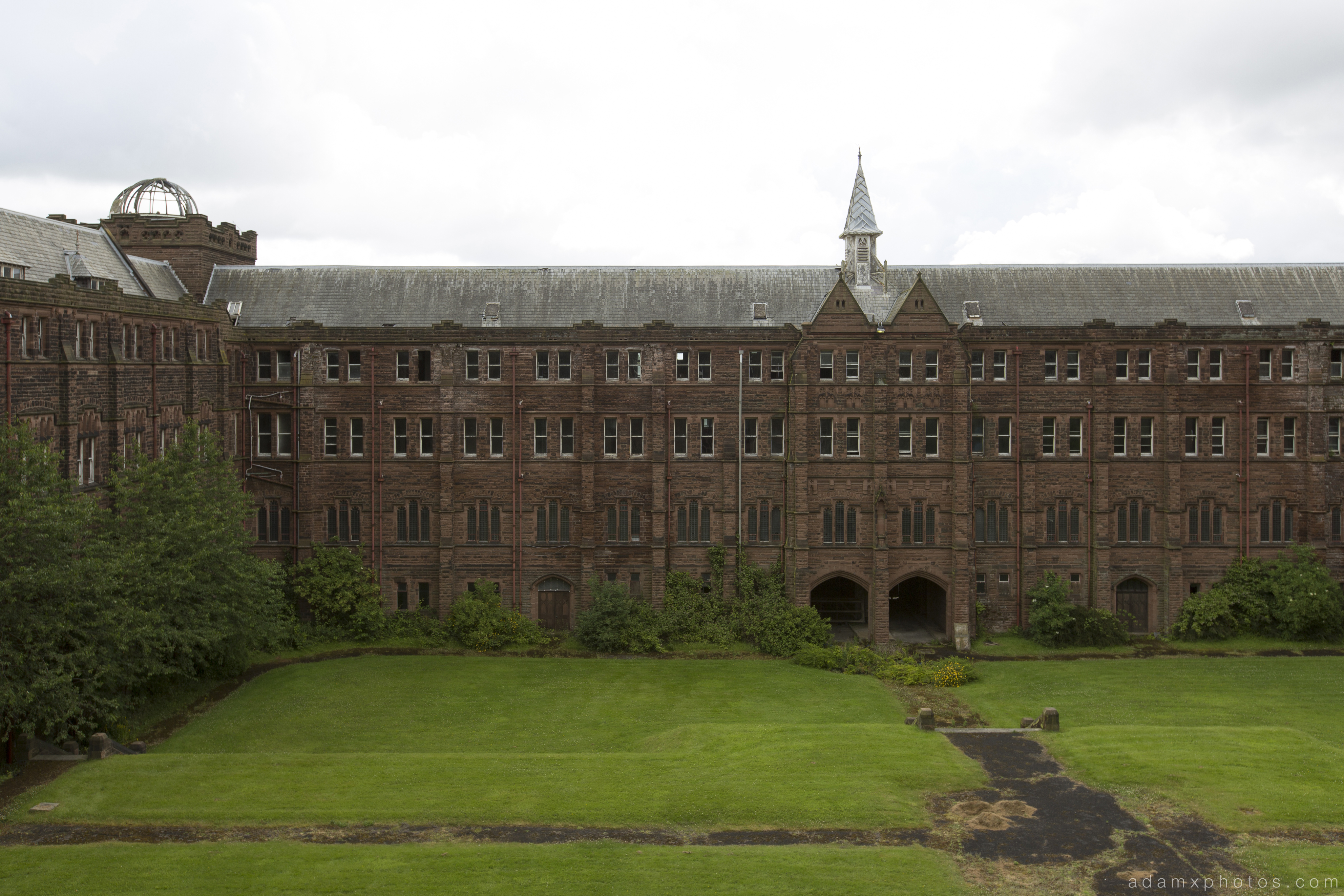 I made my way up into one of the attics…

…where I found some old graffiti by former pupils dating back to at least the 1960s, and possibly much earlier. [spot the pigeon!]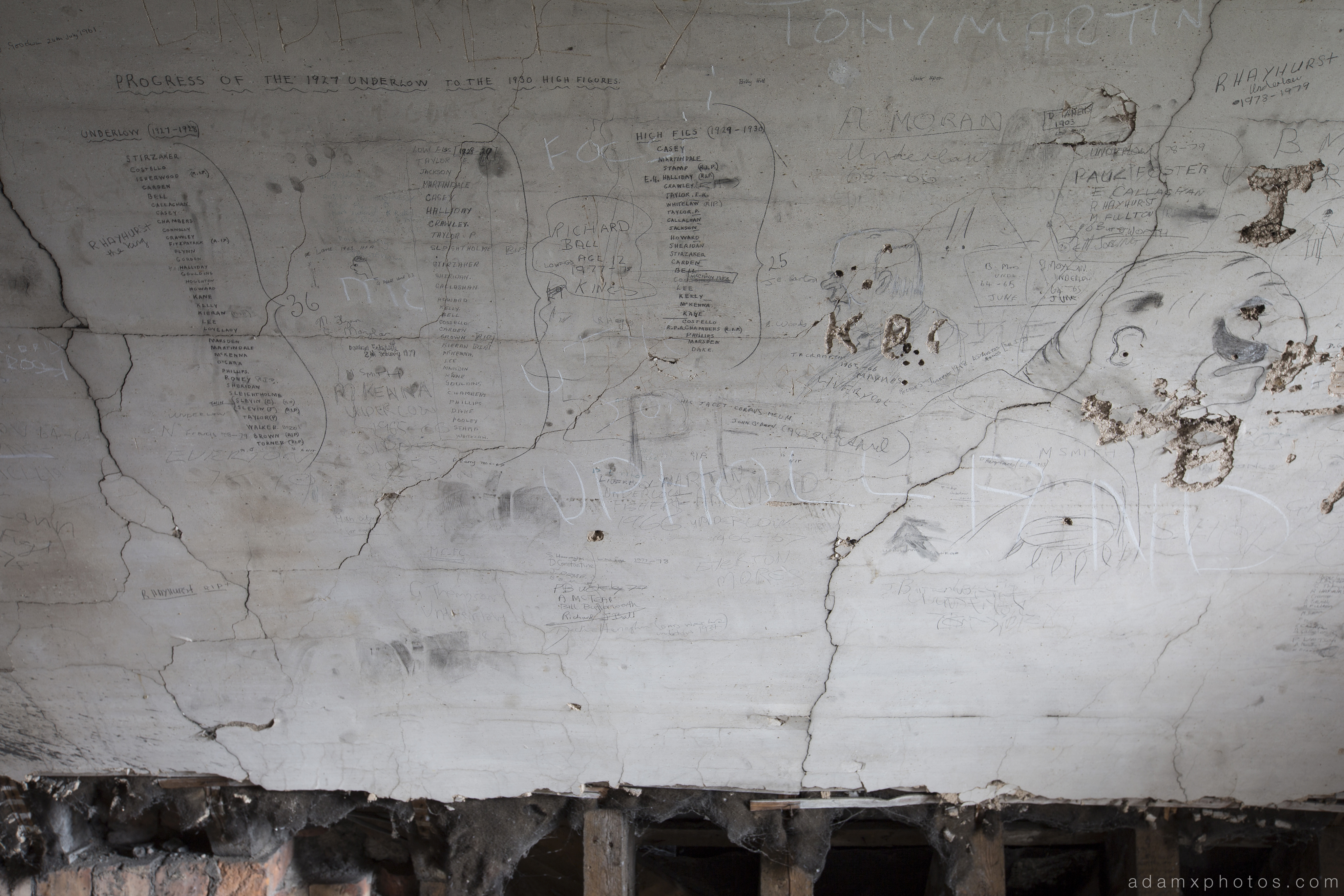 It's best if you click on this shot to view the graffiti large.

This carpet has certainly seen better days…

Eventually it was time to pack up our tents, and make the treacherous way out.
Thanks for joining the sleepover.
Adam X