Explore #12 of 'The Picnics & Palaces Tour'
Our final stop in Germany before crossing over into Poland was this extremely decayed building – I'm afraid I don't know anything about its history, but judging from its codename and the large downstairs stage I gather that it was formerly some sort of a community centre / dancehall / ballroom.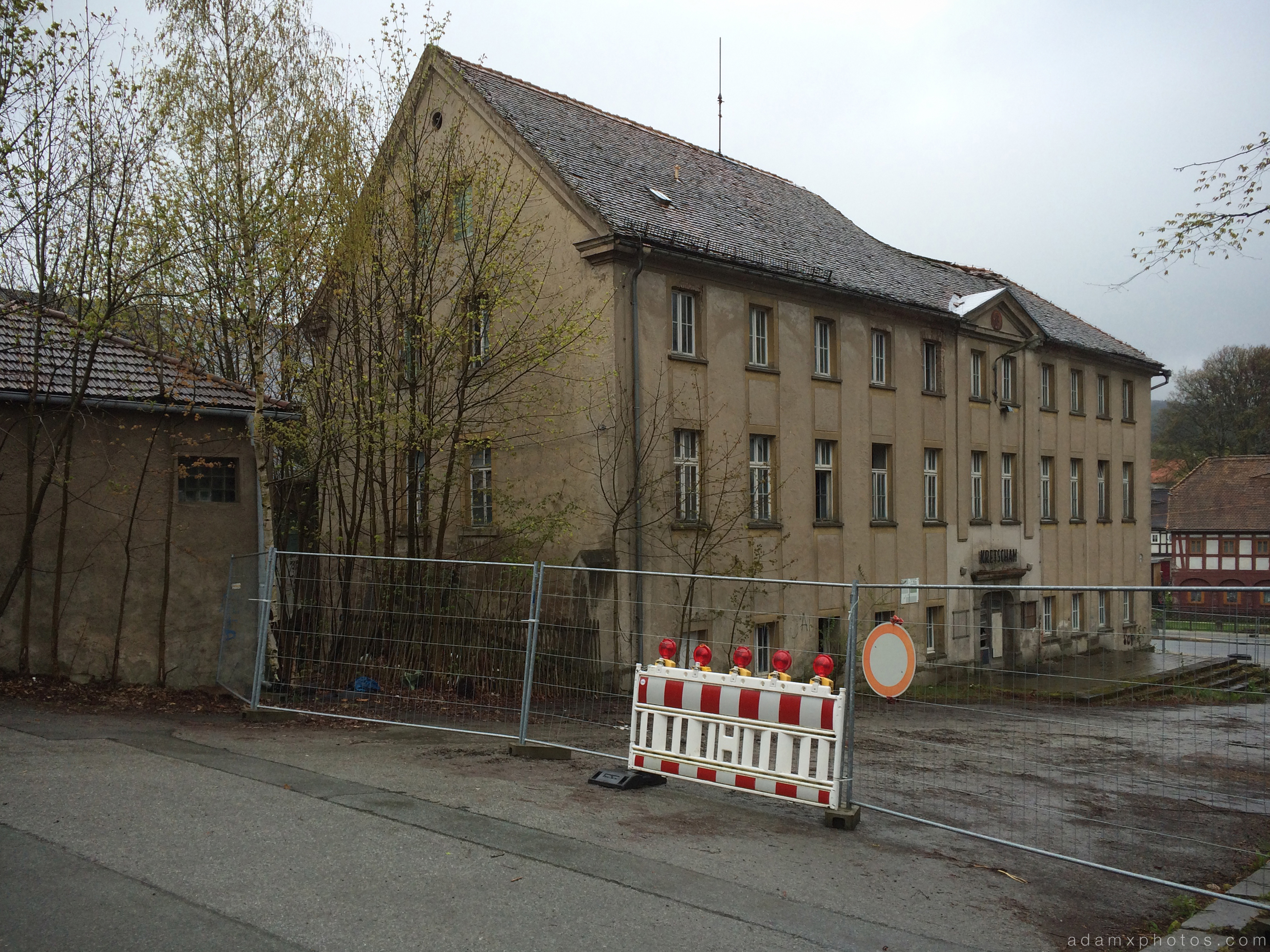 Our Explore
It was a dank and rainy morning when we arrived near this location – luckily the only bad weather we had during an otherwise gloriously sunny spring week. We had to wait 10 minutes or so until the coast was clear of locals and we made a quick dash for what looked to be the best access point. Soon we were inside, and warily picking our way through the dark and broken downstairs. The ceilings were in the process of collapsing in most rooms, and had already caved in completely in large portions of the building.
We gingerly made our way up the first staircase we came to, and found this fairly unremarkable room.
Not having seen any shots from this place before, we weren't certain whether this was as good as it was going to get, although I quite liked the colour and textures of the decay in this corner…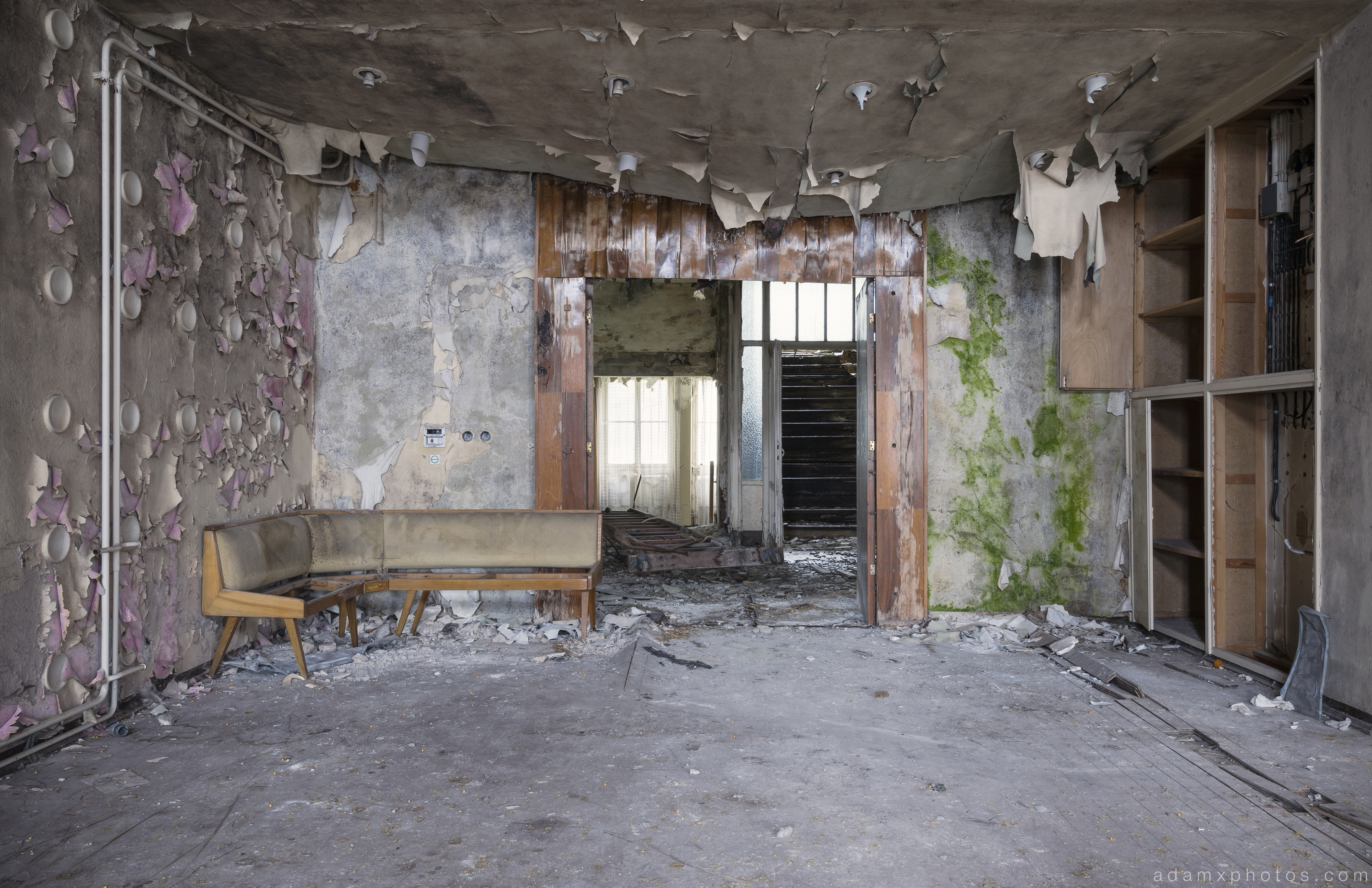 However, venturing through another darkened corridor off to one side I found myself standing on a balcony overlooking the main ballroom!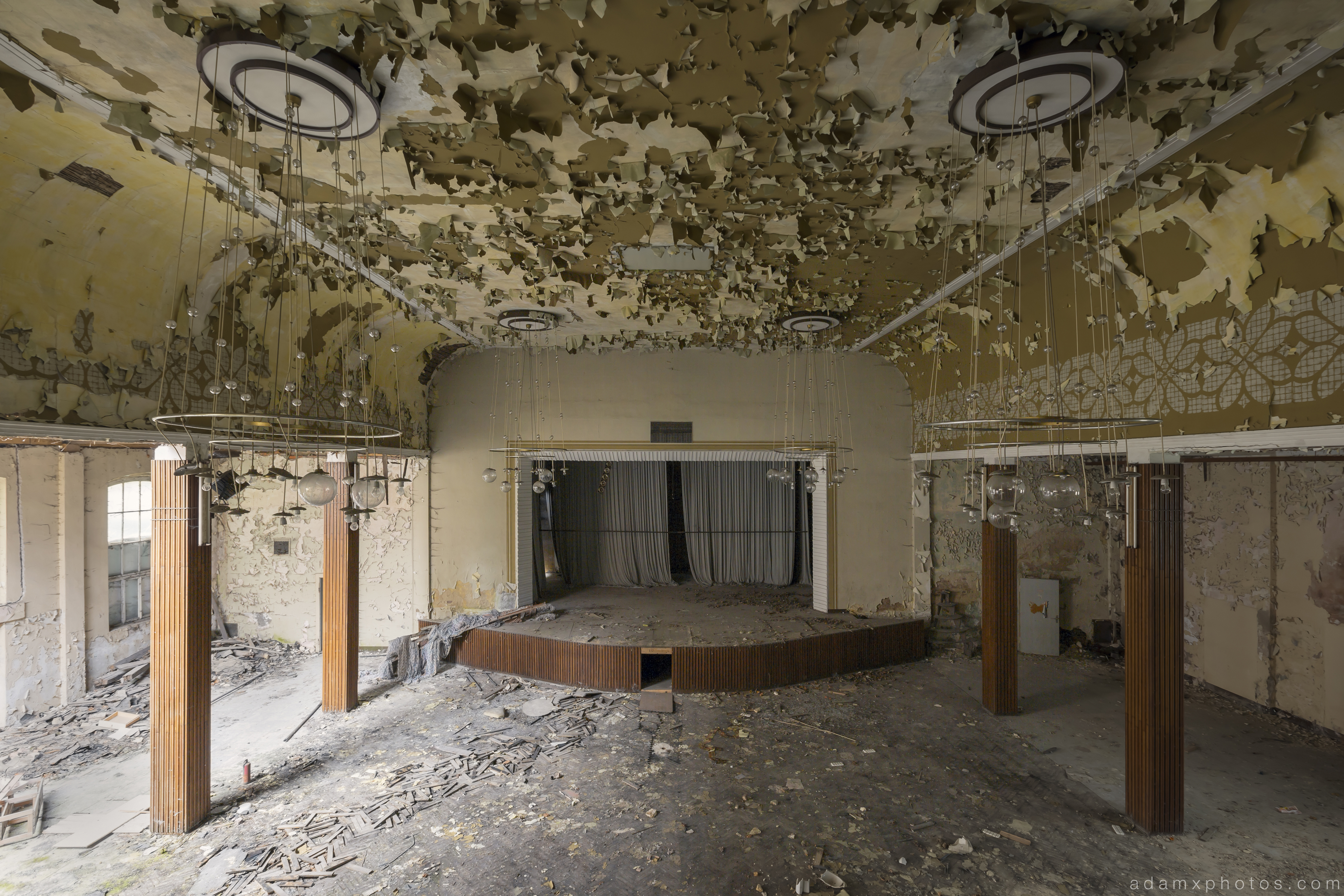 As with most of the building the balcony was in a bad way, and I only hung around long enough to grab the quick shot before heading back downstairs to shoot the ballroom at ground level…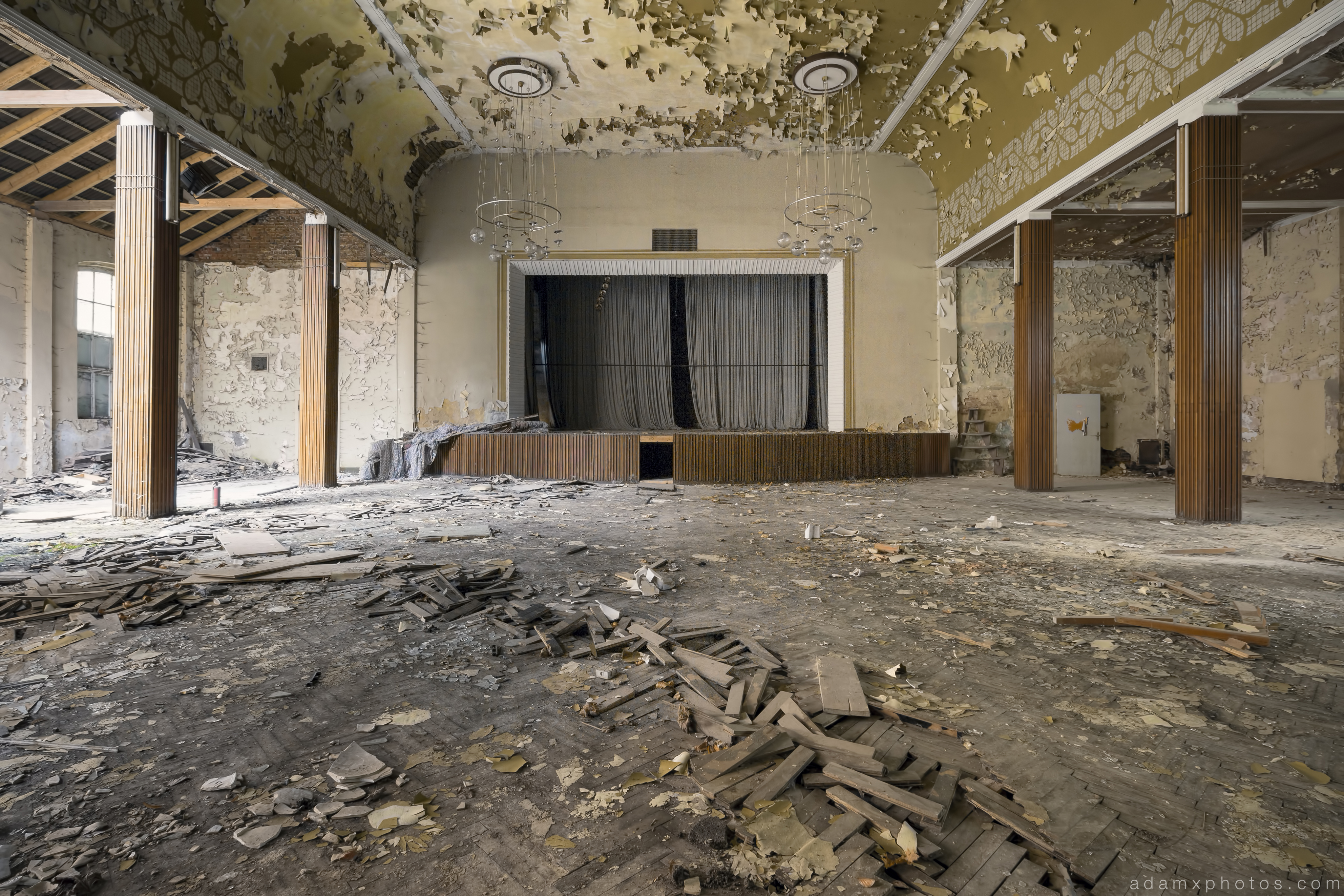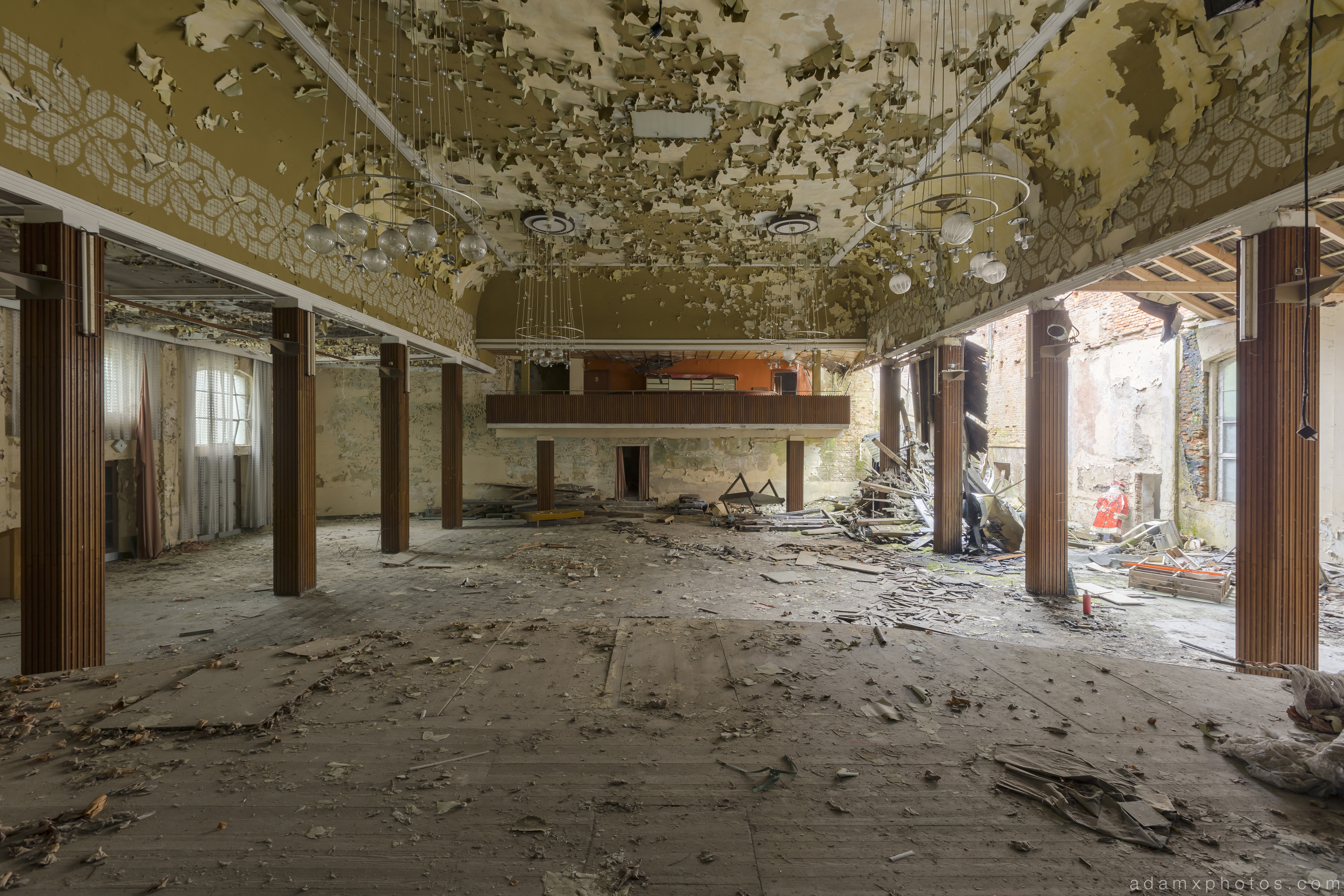 Soon it was time to make our way back to the car and head for Poland!
Thanks for waltzing in.
Adam