Explore #3 of the Berlin or Bust Tour
I made a mistake at the end of my last report (the Wünsdorf-Waldstadt barracks) – after that we didn't head to our hotel as I said, but actually kept on going and fitted in two more explores that afternoon and evening. This is what happens when I write my reports more than 4 months later – some details get a little hazy!
Anyway, after exploring the barracks at Wünsdorf-Waldstadt, James and I spent an hour looking around this old Soviet school. I haven't found any history on the place, and as you'll see it probably doesn't warrant substantial research, but I expect that the school was part of the support infrastructure of the Soviet army base at this town. Up to 40,000 Soviet soldiers were garrisoned nearby between the end of World War II and German reunification.
As always, click on a photo to [VIEW LARGE].
To begin with we had a quick look around another school building on the other side of the road… there wasn't much left to see!
…so after a few minutes we headed over the road to the main school complex. We braved the numerous warning signs and after a bit of work we had found a way in.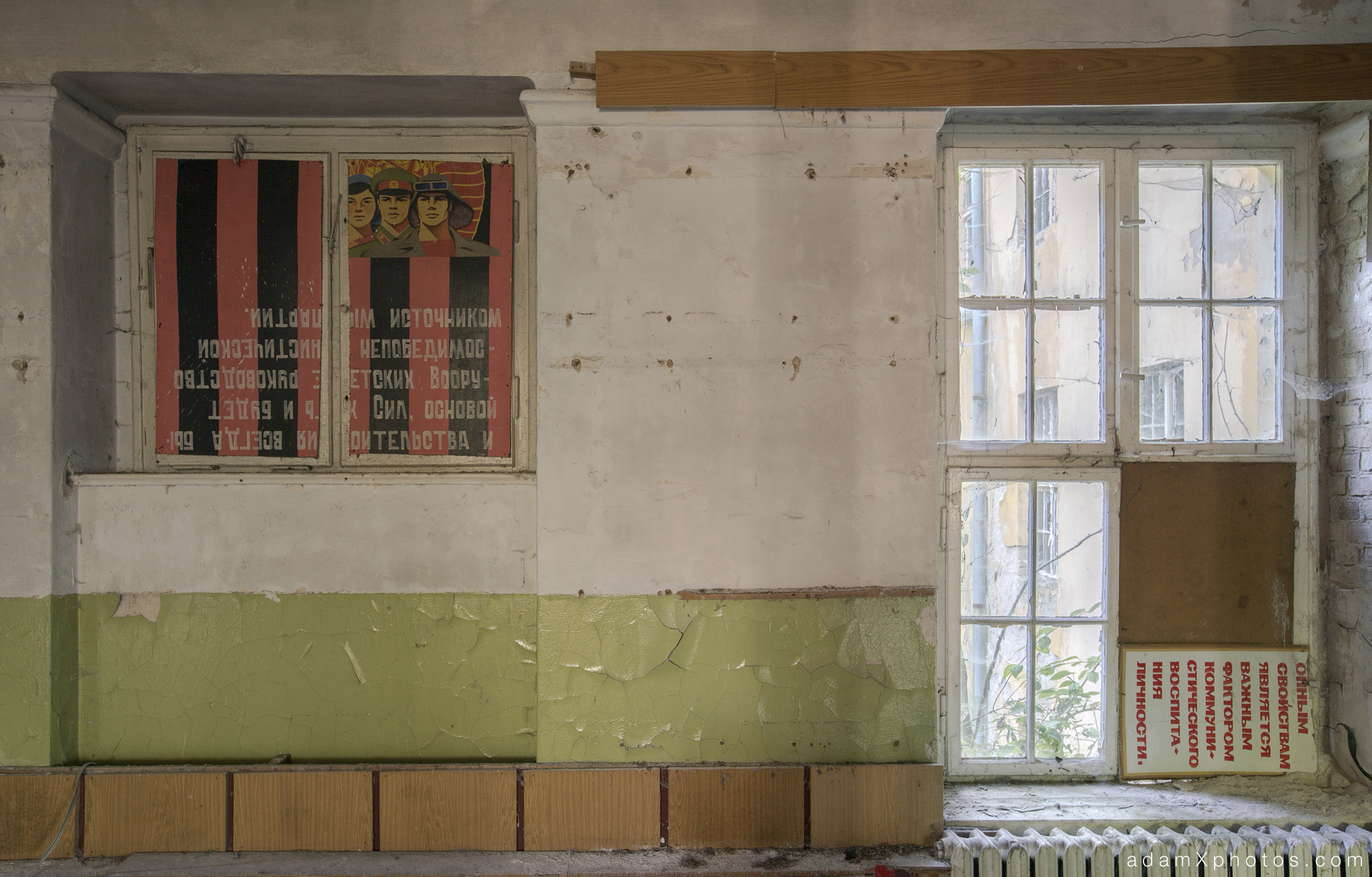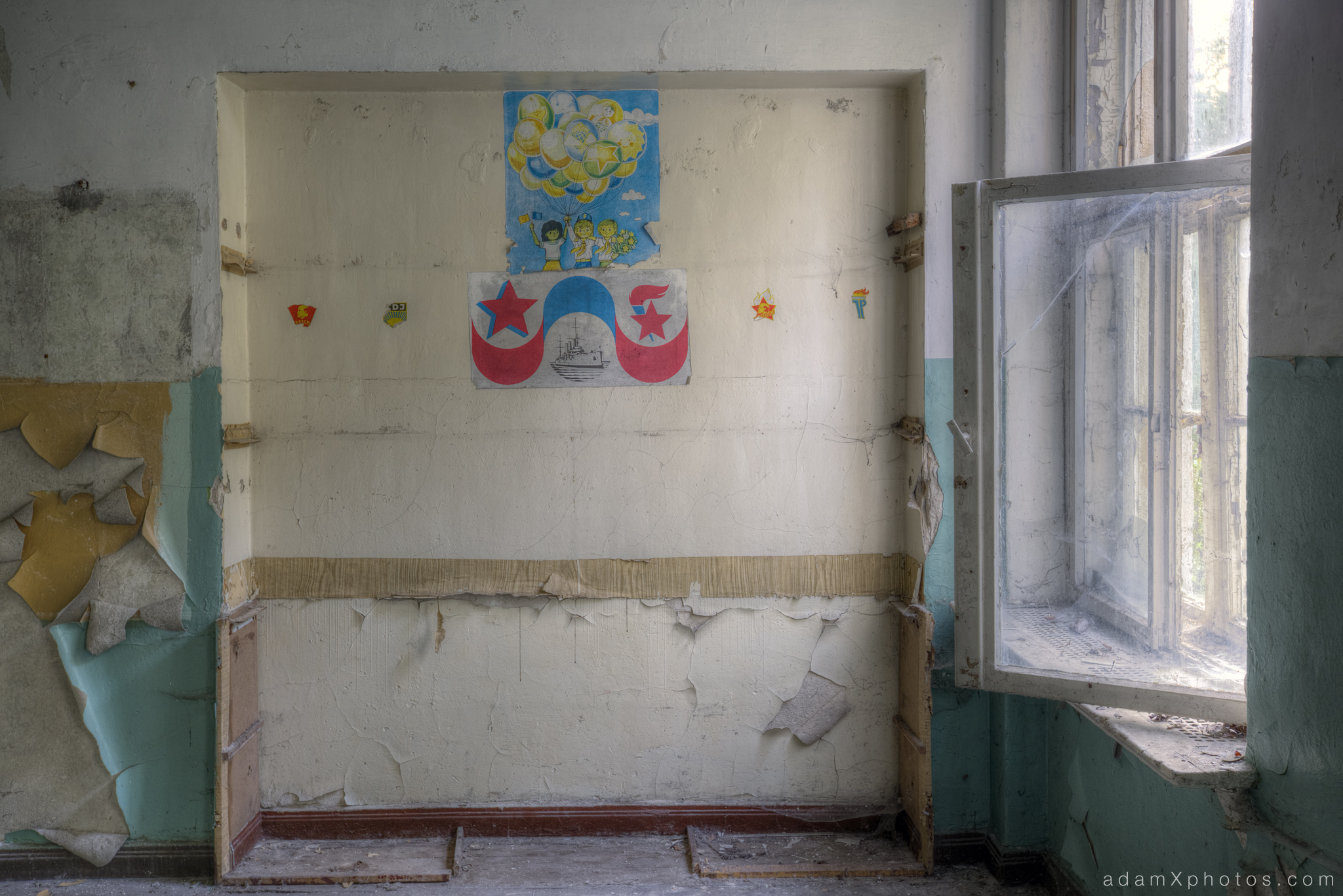 An old poster depicting the soviet family ideal – presumably with square-jawed husband off serving mother Russia somewhere?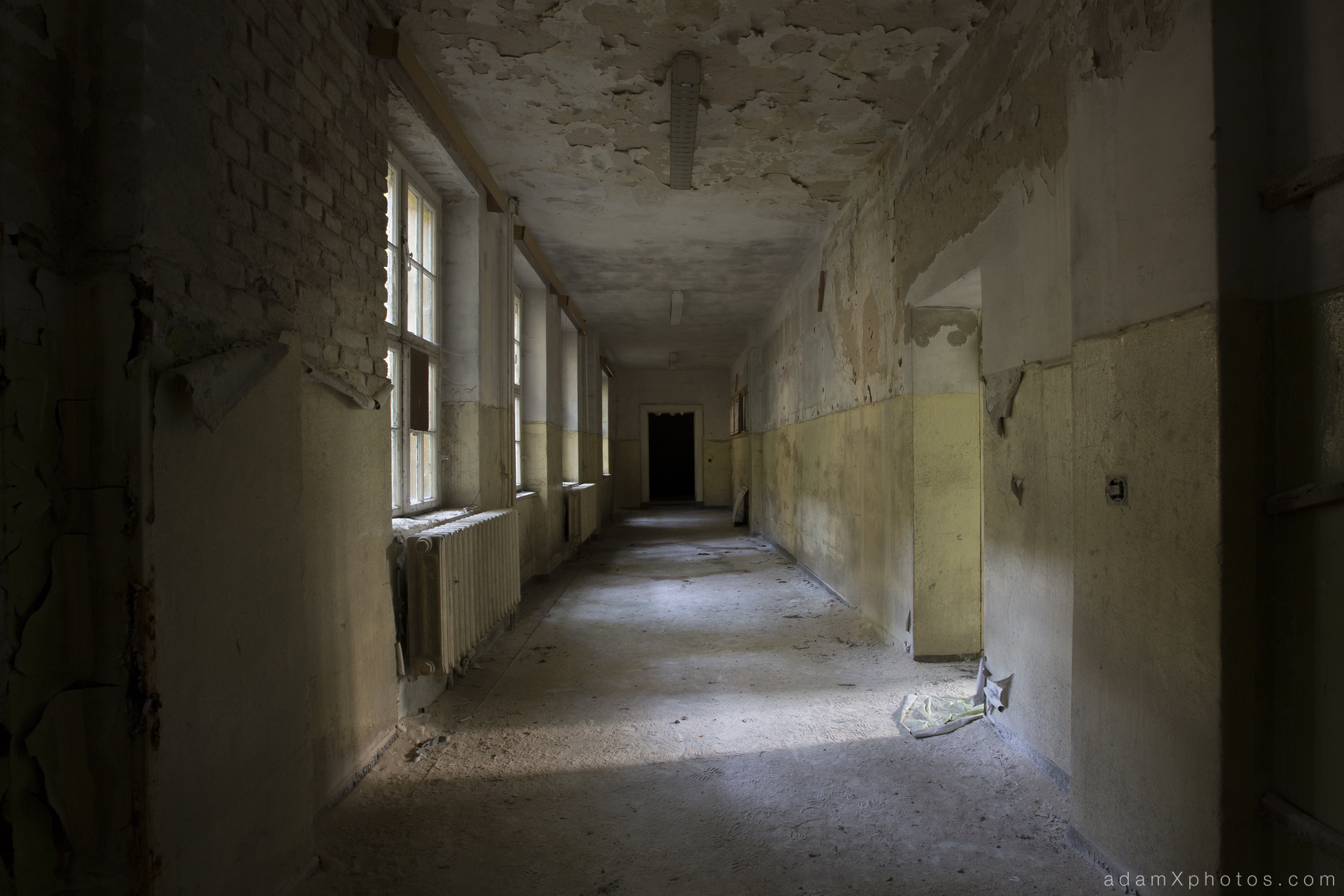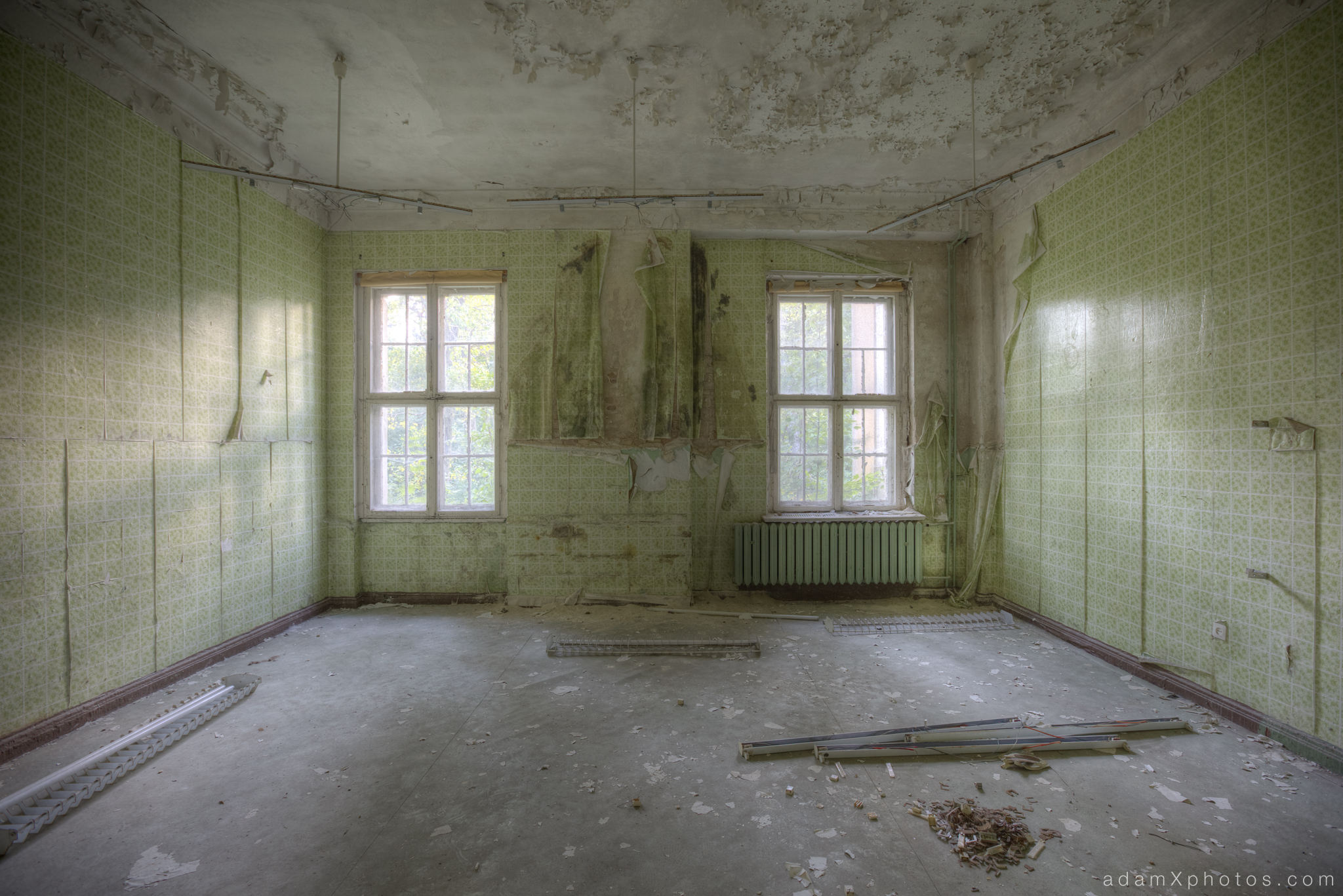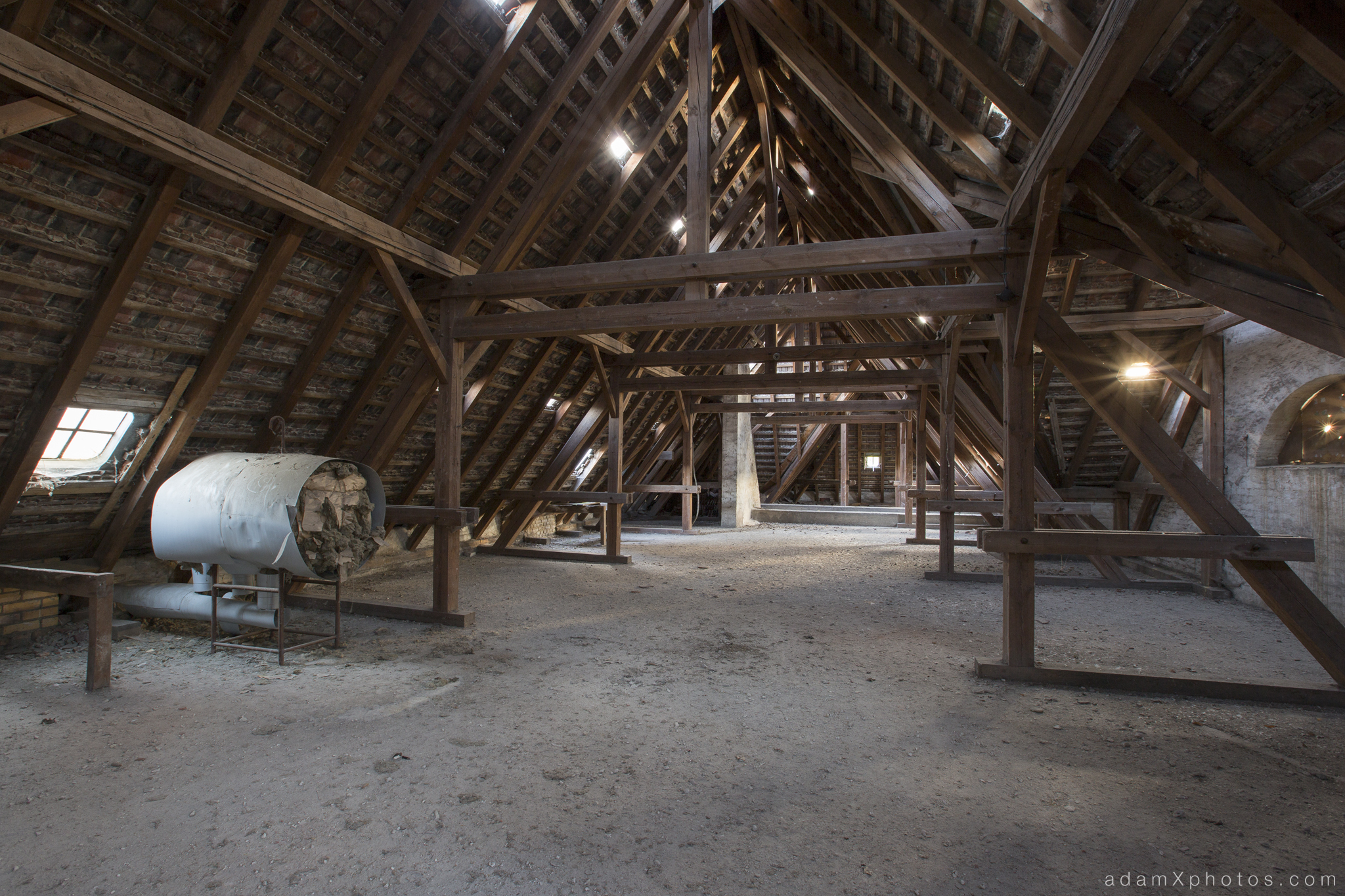 Up in the attic.

We then discovered what remains of the school's gymnasium…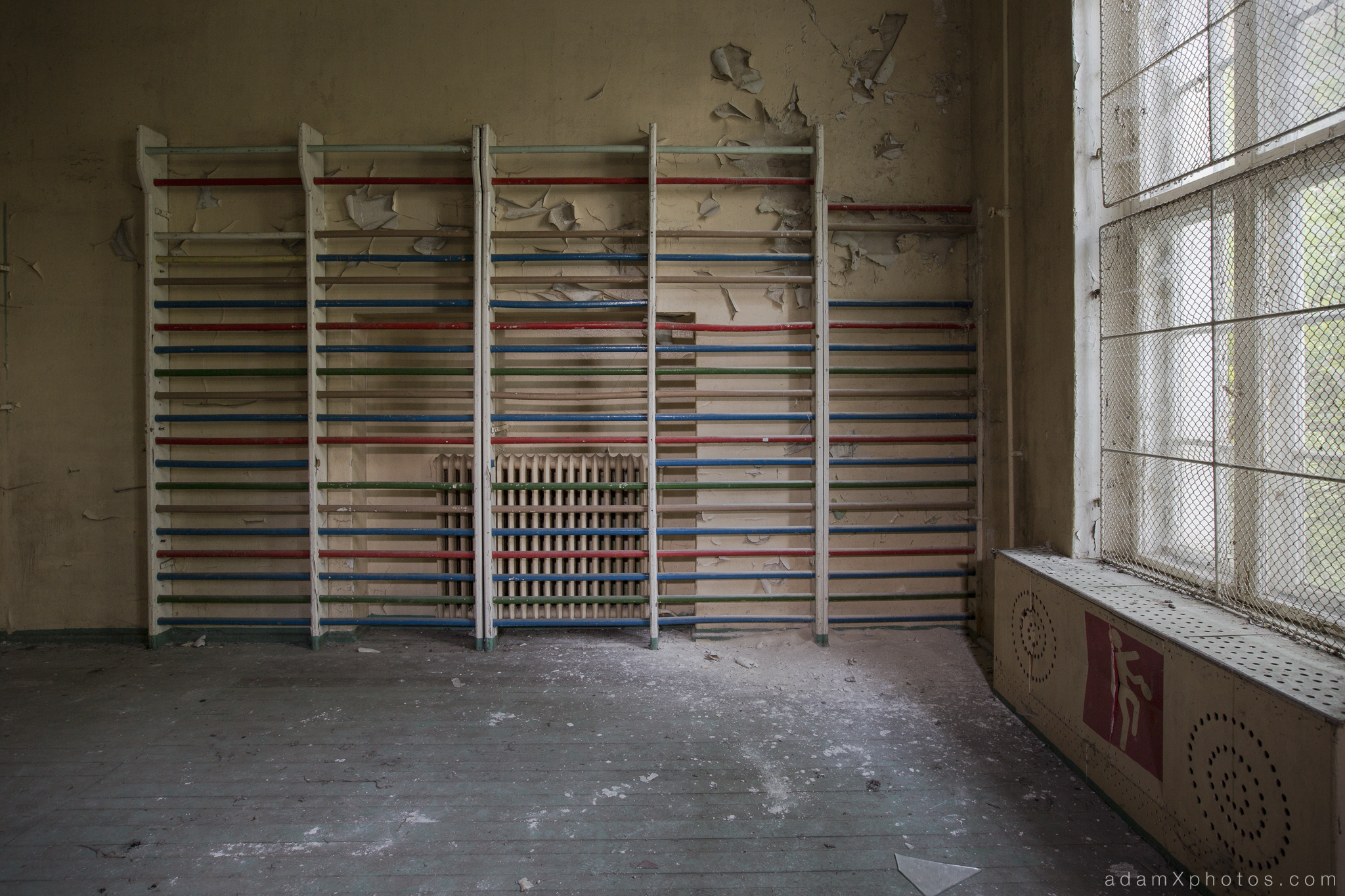 …and we finished our explore in a separate nearby building which housed this old basketball court.
Thanks for stopping by. More reports from my visit to Germany coming soon…
Cheers
Adam X