Explore #8 of the Berlin or Bust Tour
Day Three
After spending the morning finishing off our exploring of the Beelitz Women's Sanatorium and lung clinic and surgery building we made a very quick stopover at this site whilst heading to another location further North.
History (Adapted from wikipedia)
Krampnitz Kaserne is a former military complex of over 50 buildings in Potsdam, Germany. The site was used by the German army from 1937, when the cavalry moved its school from Hannover. It was created during the "rearmament period" between World Wars I and II, when the Germans secretly pursued rearmament in violation of the Treaty of Versailles. The complex was used by the Nazis until the end of the Second World War, and after the war by Soviet troops until its abandonment in 1992.
Our Explore
We knew that Krampnitz is absolutely huge, and that we didn't realistically have time to explore it properly within the limited time we had. However, we decided that we could just about squeeze in a flying visit just to see first hand the most (in)famous remaining artefact – a Nazi Eagle ceiling mosaic, complete with Swastika and 4 smaller swastikas in each corner.
When the Soviets took over the complex on 27 April 1945 the day after the Nazis abandoned it, they began the process of systematically destroying all nazi insignia and imagery, so there is debate as to whether or not the eagle mosaic really is a genuine relic from World War II, or if it has been added much later. Many (including, apparently, the on-site security) swear that it is genuine, and point to the level of detail in the mosaic. Others are much more dubious, and say that films such as Inglourious Basterds and Enemy At The Gates are rumoured to have shot scenes here, and question why the Soviets would have spared this single relic alone. Those who believe in its authenticity counter that perhaps it was originally covered over by the Soviets, or that they kept it as a sort of souvenir. Having seen it first hand what I can say is that the level of detail seems pretty special for a film, and it never appeared in either of those films if they did add it, so I am sitting in the "it's an original" camp unless and until it is proven otherwise!
Access was a quick in and out affair, mixed with a spot of cat and mouse dodging of security in their white van on the way out.
Overall whilst the room the eagle is in is trashed and unspectacular, the mosaic itself was well worth seeking out.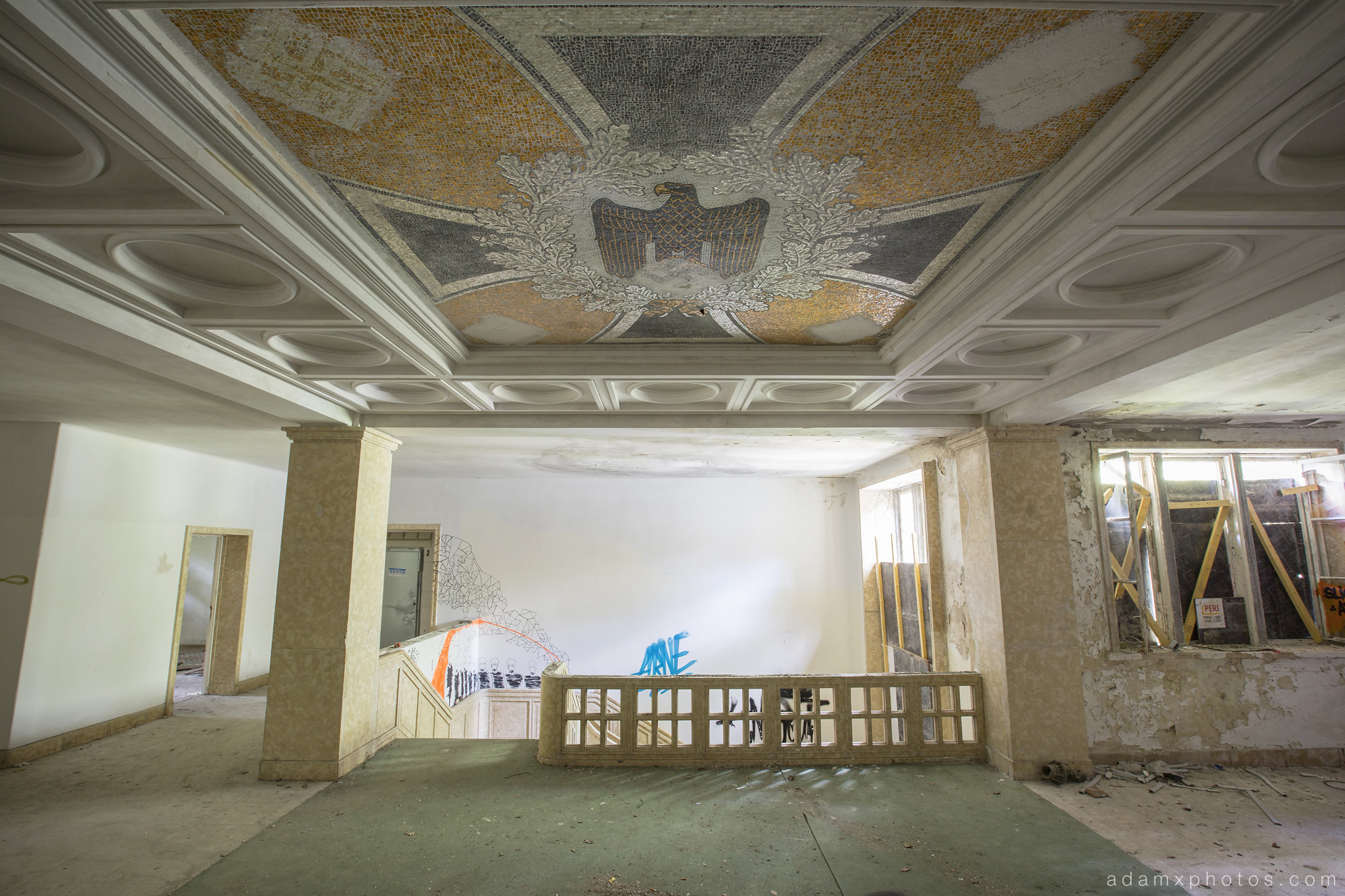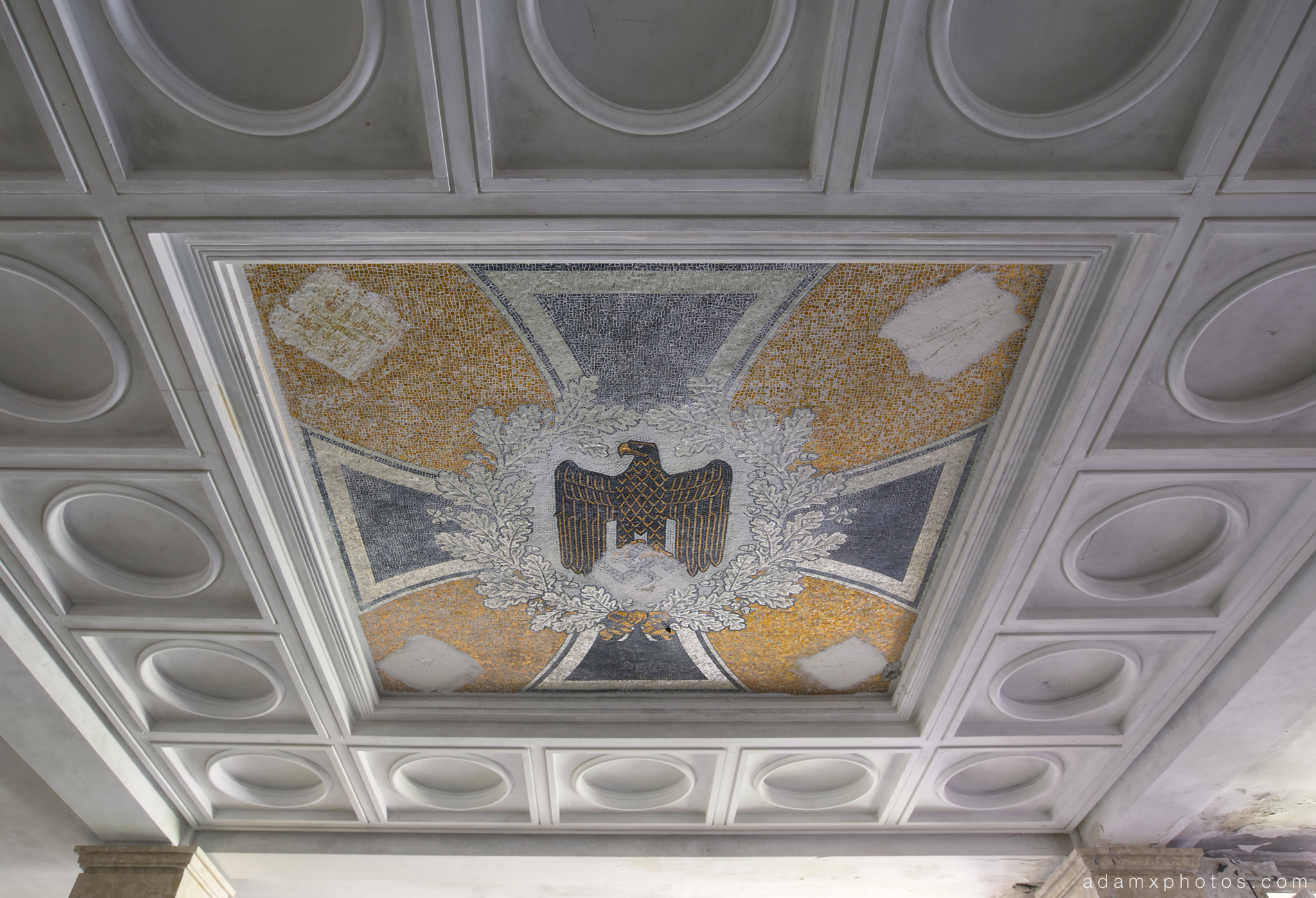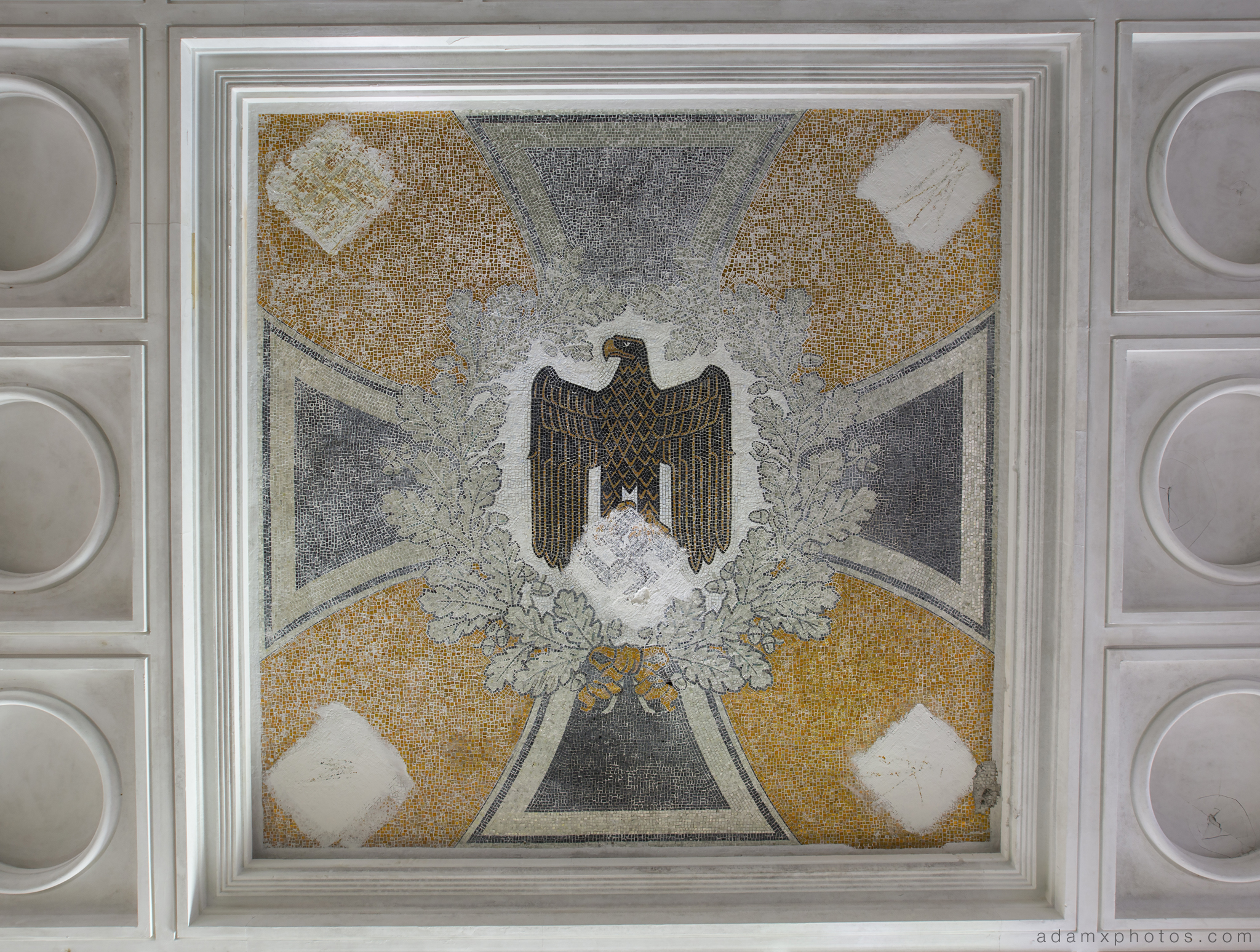 Thanks for swooping in.
Adam X